Porto is a charming city on the northern coast of Portugal. It's a small city with a ton of heart and flavor located within its walls. After spending 5 days in Porto, and 2 weeks in Portugal overall, I left a "porto" my heart here. Get your legs ready for this city, cause you will be encountering lots of stairs on this adventure.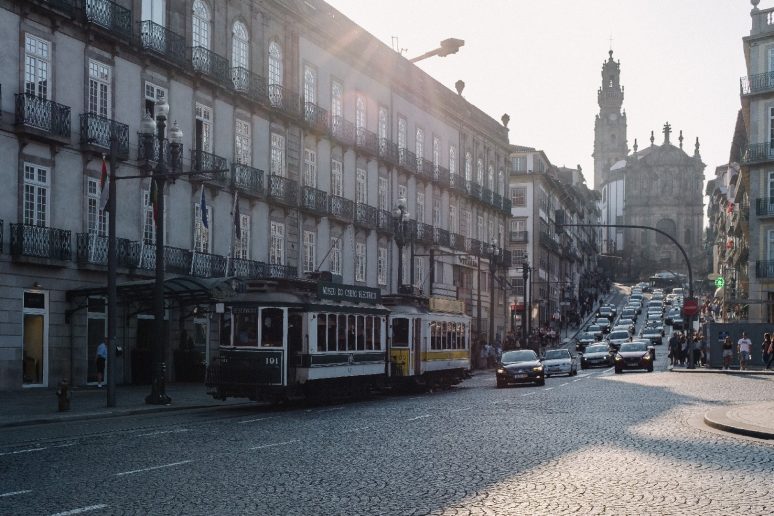 1) EAT FOR CHEAP
Having never encountered Portuguese food in the States, I was a bit unsure of what the food scene would be like on my trip. However, I became a quick lover of Portuguese food! Every meal was flavorful, delicious, and under $10 US dollars, not to mention the portions were extremely large. In Porto specifically, I had some of the best food in my life thus far!
My perfect food day in Porto starts with breakfast at the Traveler's Cafe. A small spot in the heart of the shopping district that serves the classic breakfast staples, as well as a large selection of pastries, baked goods, smoothies, and juices.
I suggest lunch at Conga and order the pulled pork sandwich which costs 2 euros and is still, to this day, one of the most heavenly, mouth-watering sandwiches I have ever tasted. And did I mention it was only 2 euros?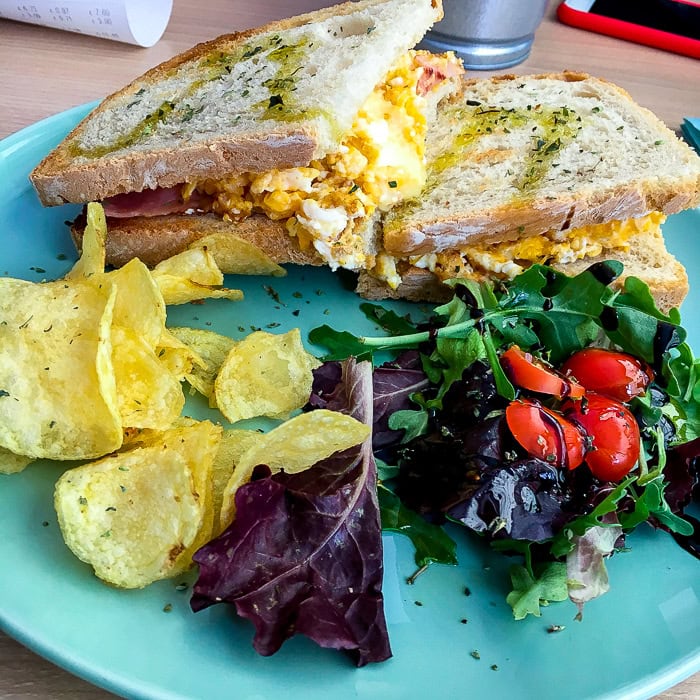 My dinner recommendation would have to be Casa Braganca, a small mom and pop run establishment where you won't find much English spoken. You can get a traditional Portuguese steak or a plate of octopus. And whatever you do, DON'T skip the dessert. "Cookie Cake" is popular all across Portugal but here I found it to be the absolute best.
2) NERD OUT ABOUT HARRY POTTER
If you are a big Harry Potter fan, then you will have a fantastical time in Porto cause it is the city where J.K. Rolling lived when she first started writing the famous series! Hit the bookshop and cafes where she used to frequent or ask the locals for some gossip about the celeb and her whereabouts in this tiny city back in the day. The Livraria Lello Bookstore is a beautiful famous bookstore that looks like it is straight from Hogwarts!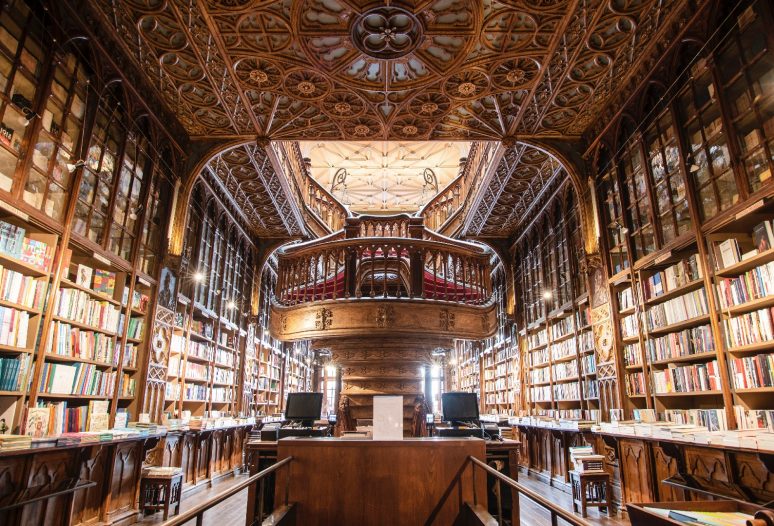 3) PORT WINE TOUR
When in Porto, you must do a Port Wine tour as it is the home of Port Wine! My tour of choice would be Porto Walkers. It's 25 euros and gets you 7 different glasses of Port at 3 different wine cellars in Porto.
Knowing nothing about Port wine previously, this tour was super informative and fun for me. Our tour guide was pretty hilarious and taught us the proper way to taste the wine which I still do when I want to be a wine snob. And at the last stop, they gave us 4 glasses of Port with cheese and chocolate and allowed us to drink them at a rooftop bar overlooking Porto. Not a bad tour at all.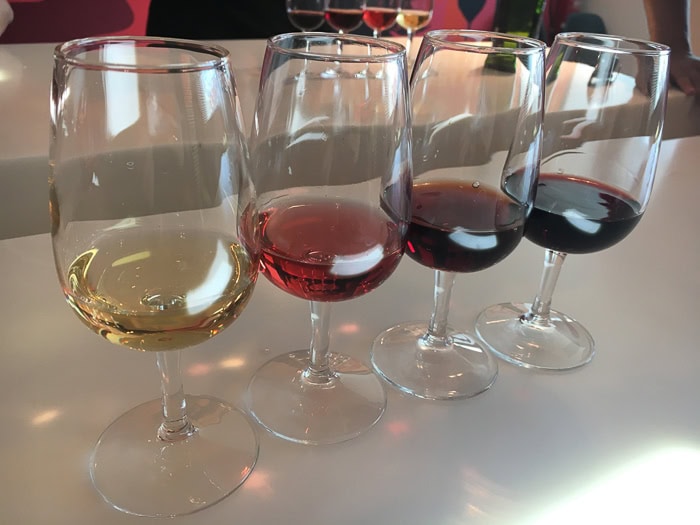 4) DRINK IN THE STREETS
Unlike the USA, there are no open carry laws in Porto, which I found to be true in several European cities. Porto has some great nightlife, but if I learned anything from my time in Porto, it's that you must start your night at Anegada Leonor. It's a small, hole-in-the-wall bar that literally only has room for the bar. Drinks are cheap and people gather from near and far here. You can definitely make some friends and have a night to remember if you start here.
5) FREE WALKING TOURS
I was a bit hesitant about doing a walking tour, but after this one, I am absolutely SOLD and will be signing up for a walking tour on every vacation I take from here on out! The tour took us all over Porto and was insanely informative. I learned more about the city in 3 hours that I had ever learned about my hometown in 18 years! One of the coolest facts that I learned about Porto was that the Eiffel Bridge in Porto was made by the same people who built the Eiffel Tower. However, this bridge is so structurally unsound that it's not in use anymore!
The walking tour I would suggest is run by the same company as the wine tour, and a bonus – it was absolutely free! Again, our tour guide had a great personality, which made a huge difference when keeping the attention of 20 tourists on a 3-hour tour.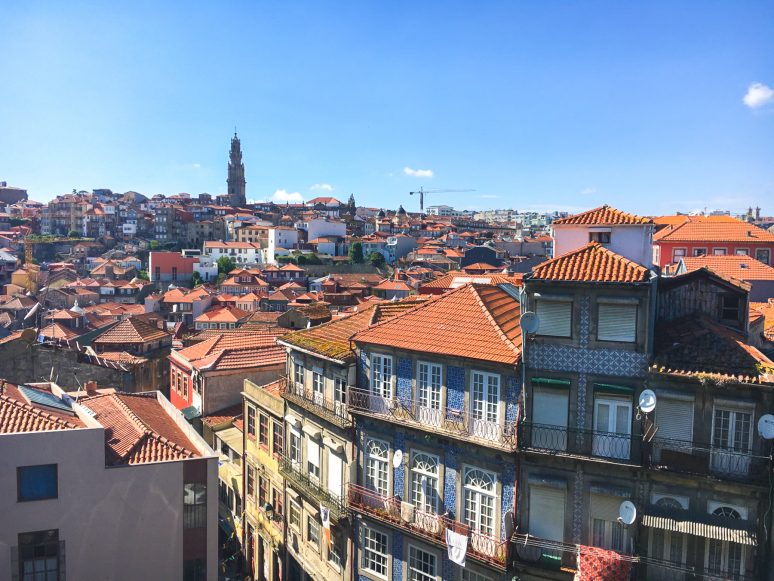 6) GO SHOPPING
If you have some room to spare in your suitcase, then definitely hit up the shopping scene in Porto! Rua de Santa Catarina is where it's at, clothing stores line this popular street and you can find some truly cool European brands that aren't in the States. Bershka was one of my favorites, with affordable, yet fashionable clothes that made me feel like a true European!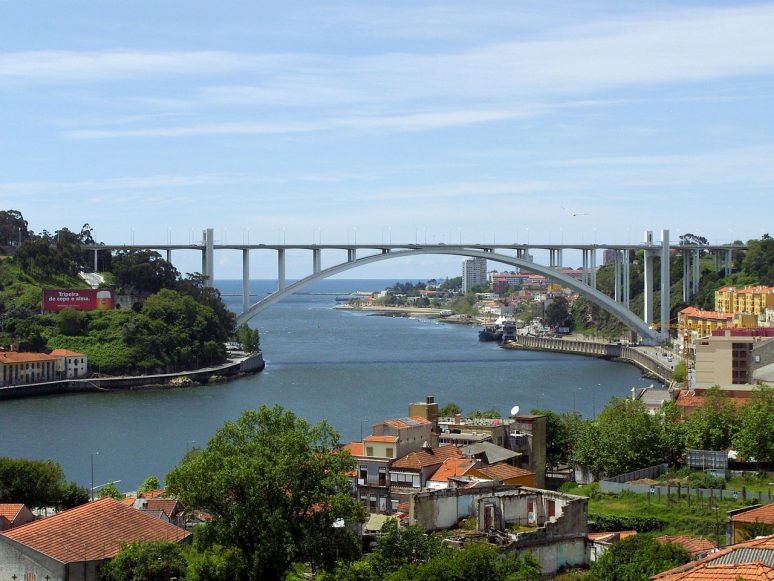 7) CLIMB SOME MORE STAIRS TO THE BEST VIEW IN PORTO
Because at this point you haven't had enough stairs, you should be primed and ready for this next activity. Head to the Igreja dos Clerigos (Clerigos Church) and climb the tower for one of the best views in Porto! See the river and the city all in one beautiful panoramic view. Make sure to do this on a sunny, nice day to optimize your views.
We went on a rainy day, and even though the views were spectacular, they would have been even better with clear skies and sun! It's about 5 euros to enter, but also includes access to their museum and the church which also contains beauty of its own.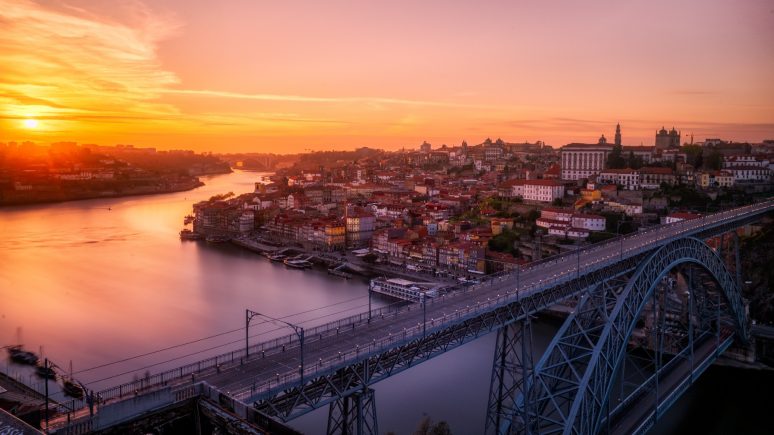 8) HAVE A DRINK ALONG THE RIVER
Walk through the old town and make your way to the river. There is always music and happy vibes as tourists and locals alike sit along the river enjoying a nice glass of wine or coffee during the day. Take the time to find a place that isn't a tourist tra. A pro tip from one of our guides was that any restaurant that charges more than .50-.75 cents for a cup of coffee is a tourist trap. It may take some hunting, but it'll be worth it in the end. Head to the other side of the river and venture into Gaia for views of Porto along the river.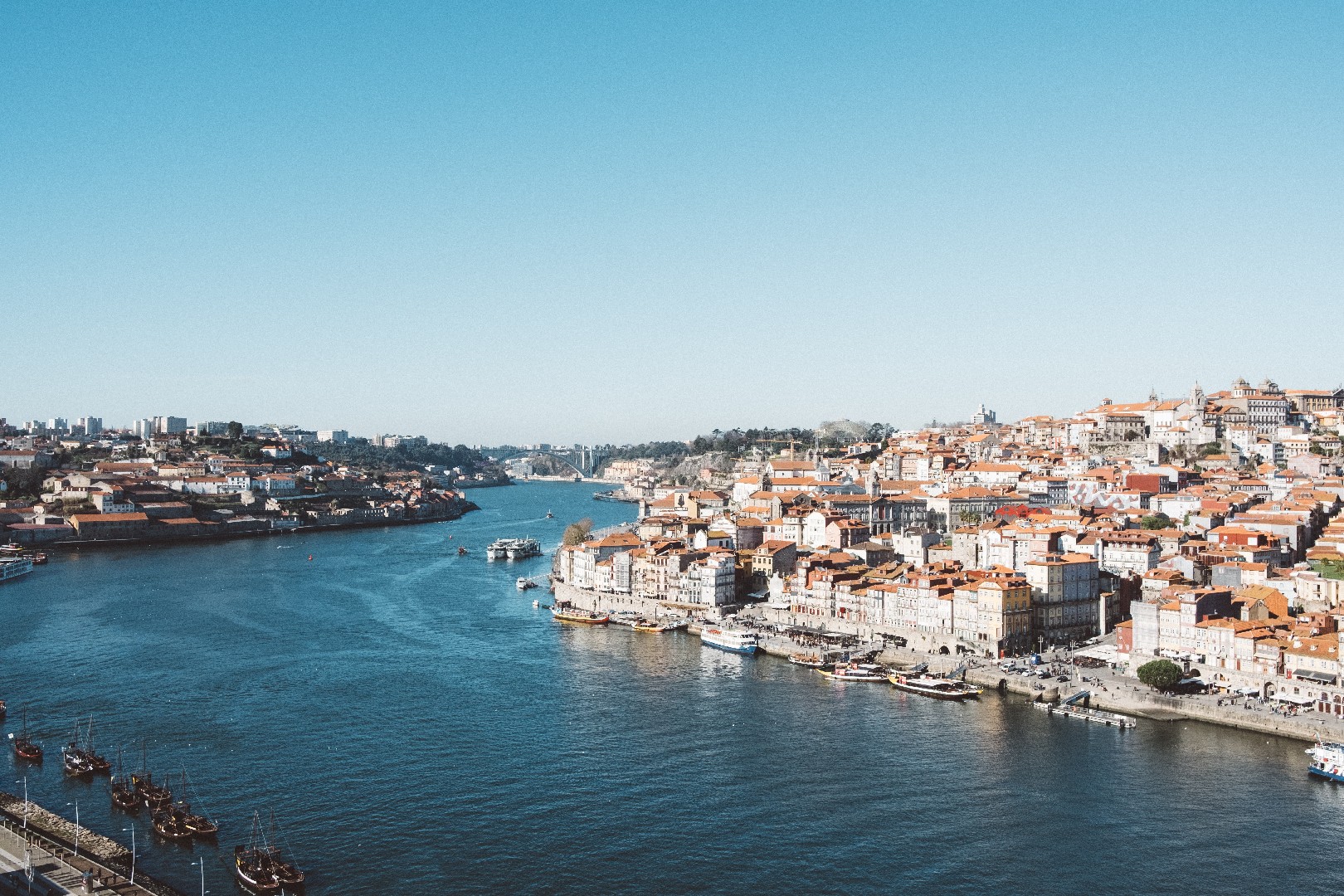 9) STROLL ON THE PONTE LUIS BRIDGE
The Ponte Luis Bridge is on the border of Porto, but it feels like the center of everything. From this vantage point, you can see all of Porto to your right, and all of Gaia on the left! It's beautiful and worth taking the long stroll across and hanging out on, because the views of the unique city are just too good to pass up. A tram passes through every couple of minutes, but other than that, it's a pleasantly wonderful spot to hang out. Have a photo shoot, soak up the sun, and enjoy it all.
And if you are feeling extra motivated for another perspective, head to the Jardim de Morro! Across the bridge on the Gaia side, walk up the steep hill for an even higher view of the city!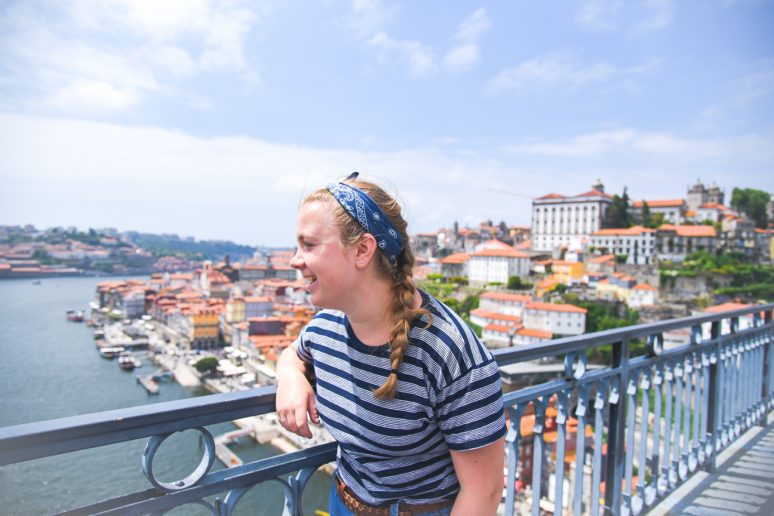 10) TILE INSPIRATION FOR DAYS
As a designer and art lover, walking around Porto was like walking around a pattern book. There are tiles on every building no matter where you turn, and no two tile designs are the same (or at least that's what it felt like!). These blue tiles are a Porto staple and have been around for centuries and you'll leave this city wanting to re-tile every surface of your home.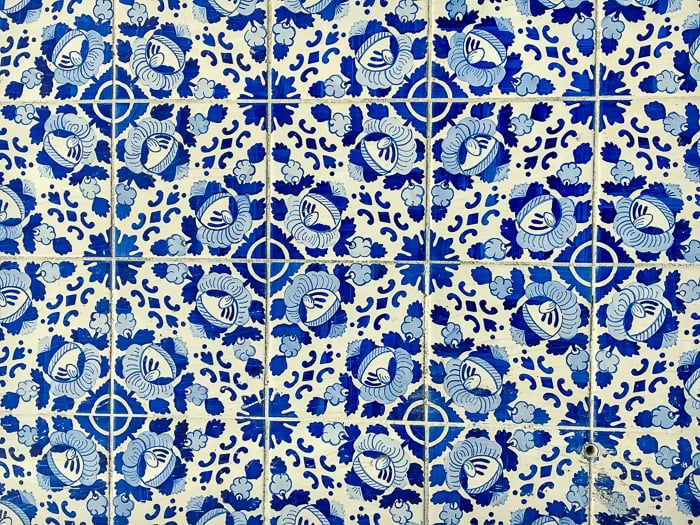 Overall, I really did leave a Porto my heart in this charming European city and whenever anyone asks me where they should book their next vacation I always say, Porto. Although I warn them about the stairs, I really did come back to the states with my legs and glutes in the best shape of my entire life! So change it up, and make this eclectic city the next stop on your travel bucket list.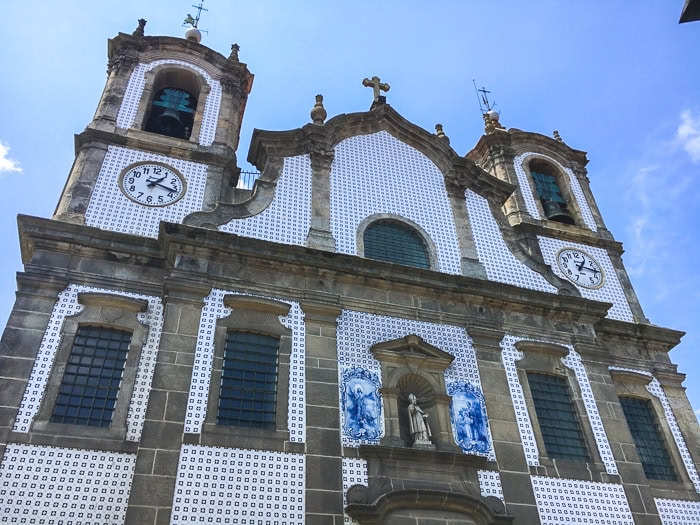 ---
Have you been to Porto? If you have any additional tips for our readers or questions please leave these in the comments below.
To receive our articles and reviews straight to your inbox Subscribe Here.
---
Our Top Places To Stay In Porto, Portugal
---
Read More About Europe
---
We Are Travel Girls Contributor Juli Ann Polise of DesignToExplore.com
Connect with Juli Ann on Instagram
---
Pin For Later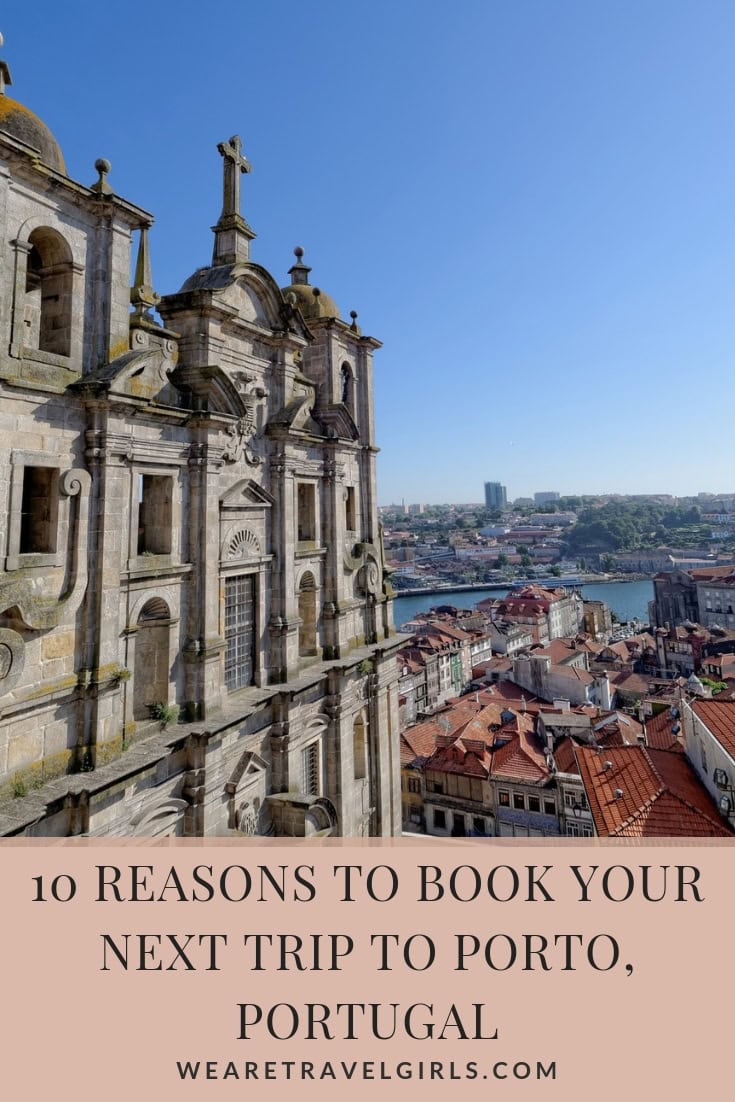 This website is a free resource and to keep it free for our readers we may use affiliate links in our articles. If you make a purchase via the links on our site you will pay the same price, but we may receive a small percentage which helps us to keep bringing you new and informative travel content every day! Any products we endorse we personally use and love. Please see our Disclosures for more information.