The Algarve is a magical place with a mix of sun, beach, breathtaking views and fun! You definitely can't go to the Algarve and not explore Lagos and Lagoa. These two cities belong to the district of Faro and offer some of the most beautiful photo spots in the Algarve region. Lagos and Lagoa are about thirty kilometers (18 miles) away from each other so my advice is to spend one day in each, then you can enjoy the sun, sand and sea while capturing some awesome photos!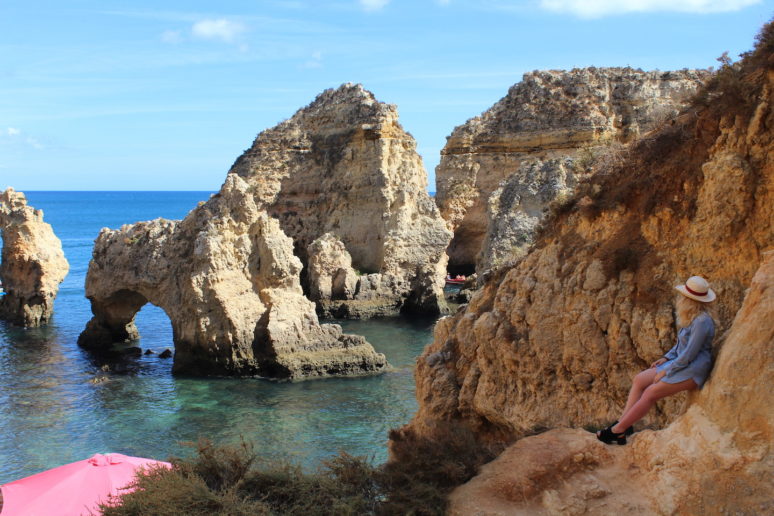 1. Praia Dona Ana (Lagos)
In 2015, Praia Dona Ana was dubbed the best Portuguese beach by TripAdvisor. The views are spectacular and the water is very warm. But be careful, there is a specific area for people who want use a sunshade at the beach and people who don't. If you are in the city center of Lagos, you can reach Praia Dona Ana in 10 min by car.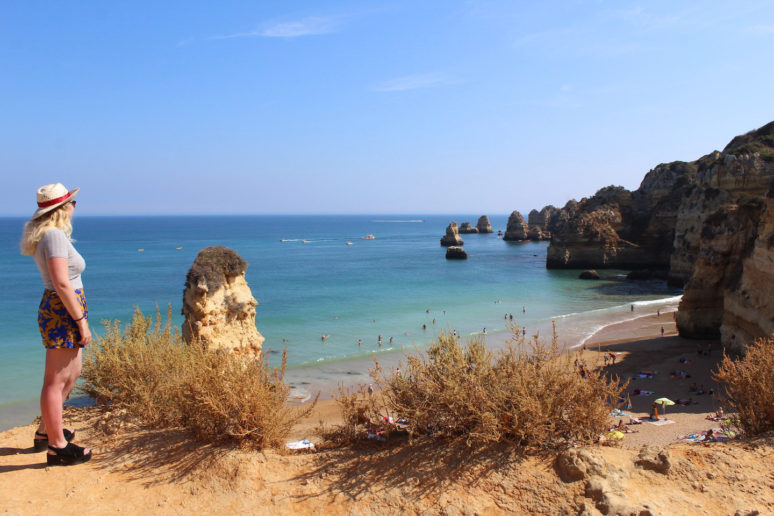 2. Praia do Camilo (Lagos)
Praia de Camilo is wonderful for taking photos, although in my personal opinion, is not so good for sunbathing because there is not much beach space. So, my advice is to go to Praia de Camilo just to take photos, or go early when you might have better luck in finding a good place to lay out on the beach.
3. Ponte da Piedade (Lagos)
Ponte da Piedade is possibly one of the most beautiful spots on the Algarve coast. The coastline is formed by dense corroded cliffs, which have been carved into rocky pillars, with natural tunnels and hidden caves. The irregularly formed cliffs stand in stark contrast to the deep turquoise and green waters, and the whole region is simply breathtaking! You can do a boat tour to have a better view of this gorgeous coast.
Praia Dona Ana, Praia do Camilo, and Ponte da Piedade are very close to each other, so you can easily walk between them all.
4. Praia de Benagil (Lagoa)
Praia de Benagil, in my opinion, is most worth a visit! Here you will find breathtaking views, crystal clear water, and fun! I recommend spending all day in Praia de Benagil. In the morning you can do a sightseeing kayak tour of the caves, including Benagil Cave. This little paradise is a bit far from Lagos but is well worth a visit as it is visually stunning.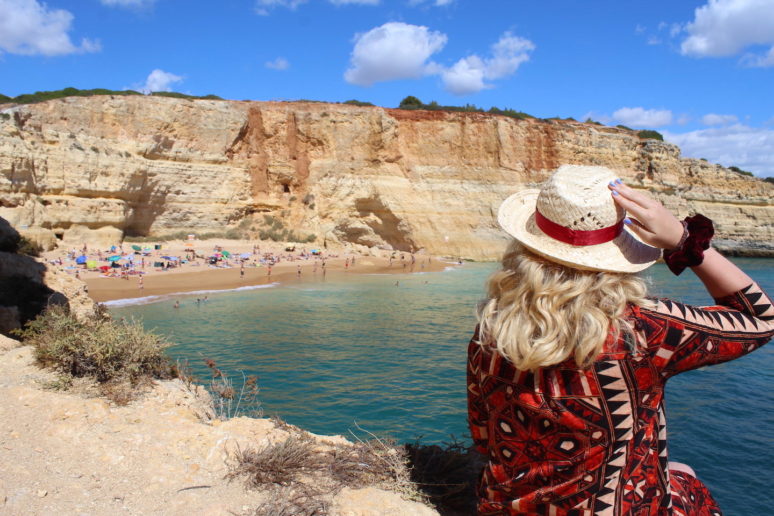 How To Get From Lagos To Lagoa
There are different ways to get from Lagos to Lagoa, but the easiest way is by car or bus. You can check the bus schedule here. One last tip – I suggest visiting the Algarve in the summer when the weather is warm, so that you can fully enjoy this breathtaking coastline.
By We Are Travel Girls Contributor Patrícia Corucho
Connect with Patrícia Instagram | Facebook