This year has been difficult on many levels, but it is also becoming an exciting year full of possibilities and hope. What if 2020 is the year we've been waiting for?
We Are Travel Girls was built with the mission to create a global travel community to inspire, connect, educate and empower female travelers around the world. We have always strived for inclusivity, however the #BlackLivesMatter movement has shown us there is still so much more we can do. Together with our community we have learned a lot in the recent weeks and spent time considering how We Are Travel Girls can step up and improve the way that we use this platform to elevate female voices of color.
This is not just a moment where we share some information and then go back to what we were doing before. Now is the time to look inward, self reflect and commit to making improvements that will help bring positive change. In this Letter from the Editors, we are sharing some of the commitments we are making along with some helpful resources and information.
How Will We Continue To Amplify Black Voices?
1) On Our Instagram Feed
We have always strived to create an inclusive Instagram page that features women of all backgrounds and ethnicities. Going forward we will strive to feature more black women and women of color to ensure that all females are represented in our feed.
To be featured on our page you can submit a photo here.
2) In Our Ladies We Love Features
Ladies We Love is an interview series featuring female travellers, bloggers and business owners. We are committed to interviewing more women of color in this series.
Read some past inspiring interviews: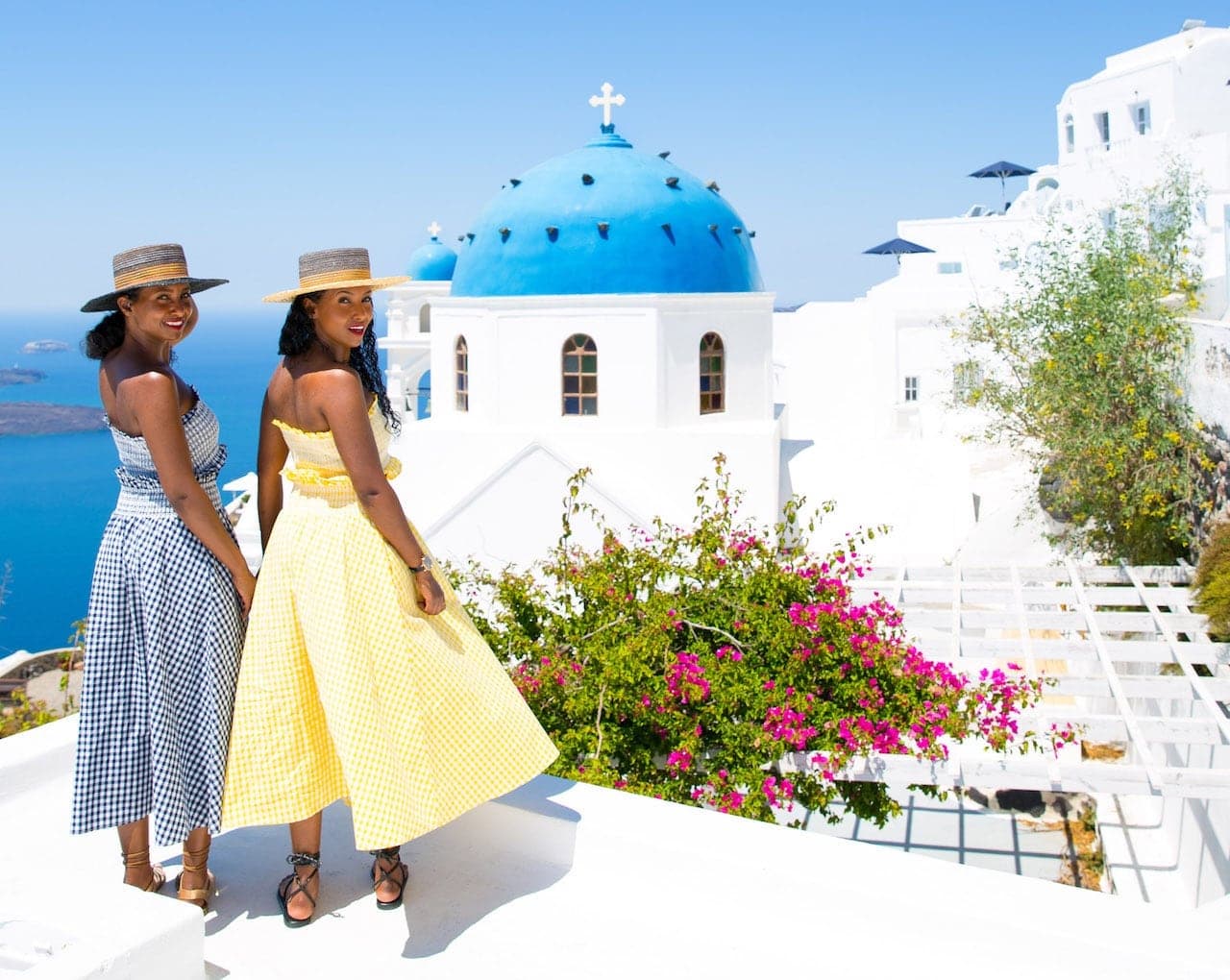 3) In Our Blog Posts
This blog features travel articles from women all over the world creating a unique resource for every type of female traveller.
Going forward we are committed to ensuring that not only do we wait for female writers to submit their travel articles via our online submission form, but we actively reach out to a diverse group of bloggers and travel writers and request for them to write for us to ensure that the content on this website is relatable to all women.
To submit a travel article for consideration use our submission form here.
Support Resources
Below we are sharing some ideas, resources, and information sources that we have been using to educate ourselves these past few weeks. This list is by no means extensive, but it's a good place to begin and we will continue to add to this as we discover, watch, listen to more.
1) Self-reflection
Start by watching White Women Who Truly Want to Help: Here's How by Ivirlei Brookes to understand how you can begin self-reflecting and truly understanding how you can contribute to the Black Lives Matter movement. And importantly, not just how you can contribute today or tomorrow, but how you can take this forward in your everyday life – how you can stand up against racism on a day to day basis, not just at this moment in time.
This is a 12-minute powerful video that will help you understand the steps you need to truly be supportive of positive, longe term change. You can also read this interview with Ivirlei published on Well + Good.
2) Change Up Your Feed
Are the social channels you follow filled with people that look like you? Have you taken the time to look for accounts in your field of interest or niche that have black women and women of color? If not here are a few Instagram feature accounts that you can discover female travel accounts to follow.
Black Travel Feature Accounts
3) Recommended Reading, Following & Watching
People learn in different ways and there are hundreds of resources out there that will educate you on where systemic racism comes from and how you can start your anti-racism journey. In this section, we highlight some social accounts to follow, books you can read, and documentaries/series to watch.
Documentaries & Series To Watch
Books To Read
⁠4) Donate
Make a donation of your time or a financial donation to:
5) Sign The Petition
Sign the #JusticeforFloyd on act.colorofchange.org petition or text "Floyd" to 55156 to sign the petition started by @colorofchange⁠⠀
More information on petitions you can sign and letters you can write is included in this article.
6) Support Black-Owned Businesses
Next time you are shopping online, picking a beauty product, downloading an app, why not seek out black-owned businesses that you can support?
We are members of The Female Founder Collective and they put together this great list of businesses owned by black women and women of color that we can all support NOW and going forward.
---
This is an important movement and we are committed to using our platform to elevate the voices of women of color in 2020 and beyond.
We would love you to share your suggestions, ideas and other resources with us and the community. Please leave your thoughts in the comments below or email us at [email protected]
The time for change is now. Together we stand.