Head to the most southern point of Italy and you'll discover Calabria. An enchanting and mysterious region with over 800 kilometres of the most pristine beaches in Europe. If you enjoy to travel off the beaten path and become immersed in local culture, Calabria should be your next destination.
The moment you step off the plane, everything slows down and you are transported back to a simpler way of living, one where pleasure takes precedence over time. Sit back at an outdoor caffè and feel the warmth of the sun as you savour each sip of your cappuccino. Watch the world float by as waves of relaxation take over your body with each inhale of salty sea air.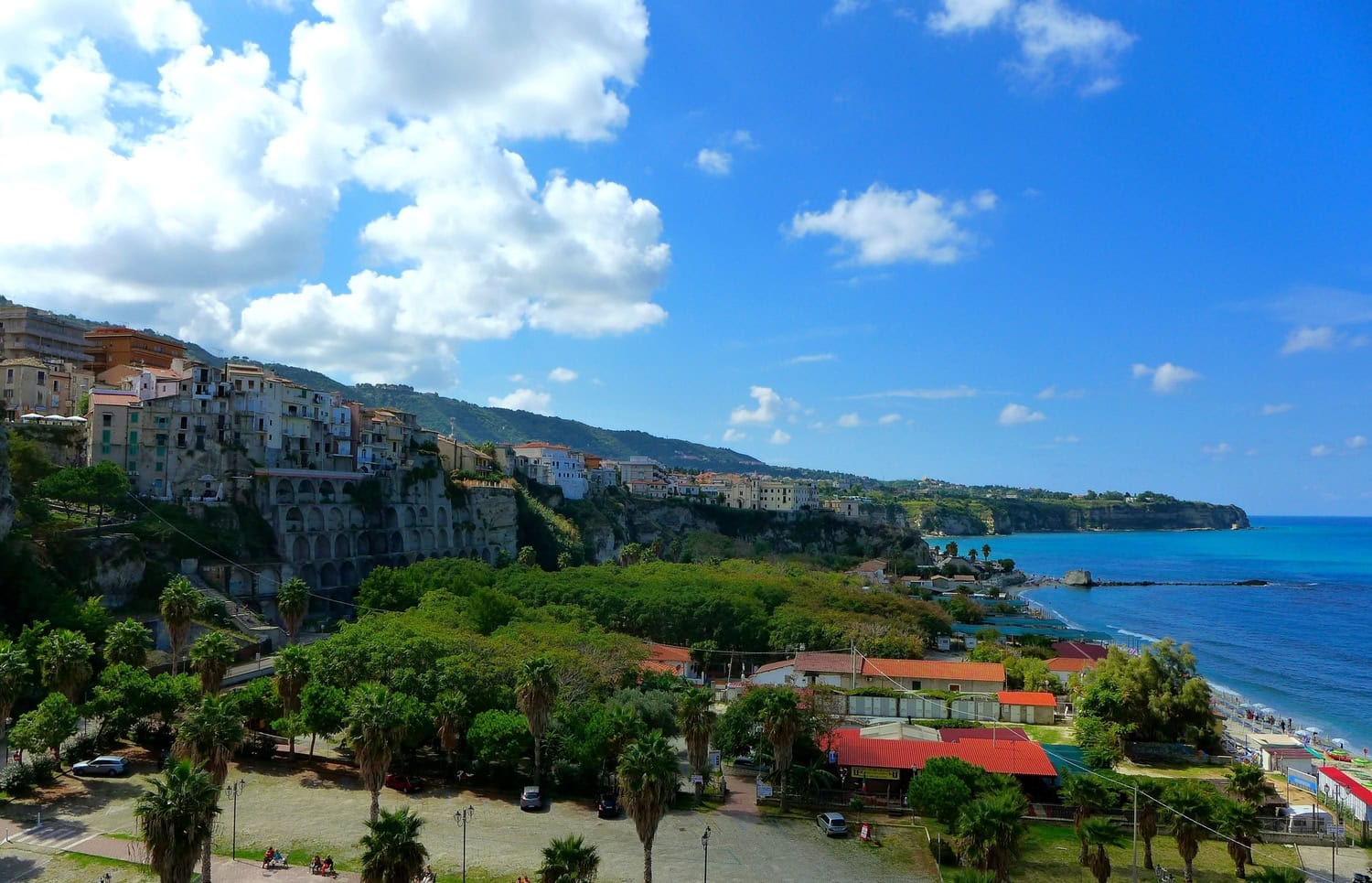 Why We Love Calabria
Unlike other popular Italian vacation spots, Calabria remains free from overdevelopment, preserving thousands of years history and culture. In fact, Calabria is one of the oldest regions of Italy brimming with stories of conquests and crusades and was the first area to be called Italia. Byzantine and Greek influences are evident in the architecture of churches, medieval castles and monasteries.
Part of Calabria's charm is due to a blending of cultural traditions, which has evolved into countless celebrations and unique festivals happening almost daily. From colourful religious processions to sunset beach parties, no matter the season become part of the local fabric and exhilarate the senses.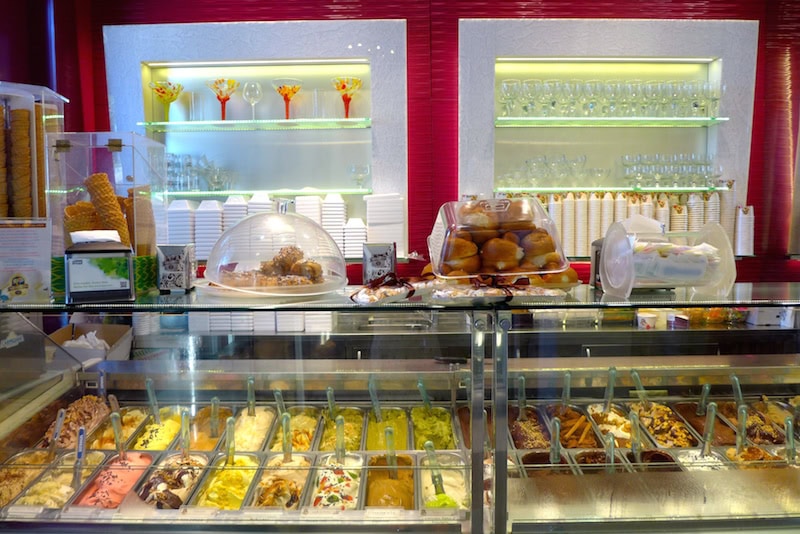 A visit to Calabria would be incomplete without satiating the stomach and tasting the local cuisine. The food varies by town, each dish deeply rooted in ancient culinary traditions, with an emphasis on fresh local food. For dessert let your nose be your guide as you wander through cobblestone streets and tantalize your taste buds with seasonal gelato made fresh daily like fico nero (Black fig) or Bergamotto (Bergamot).
If the sun and sea is calling your name then what are you waiting for? With flights daily to Lamezia Terme and Reggio Calabria you can jump onboard and come discover Calabria for yourself.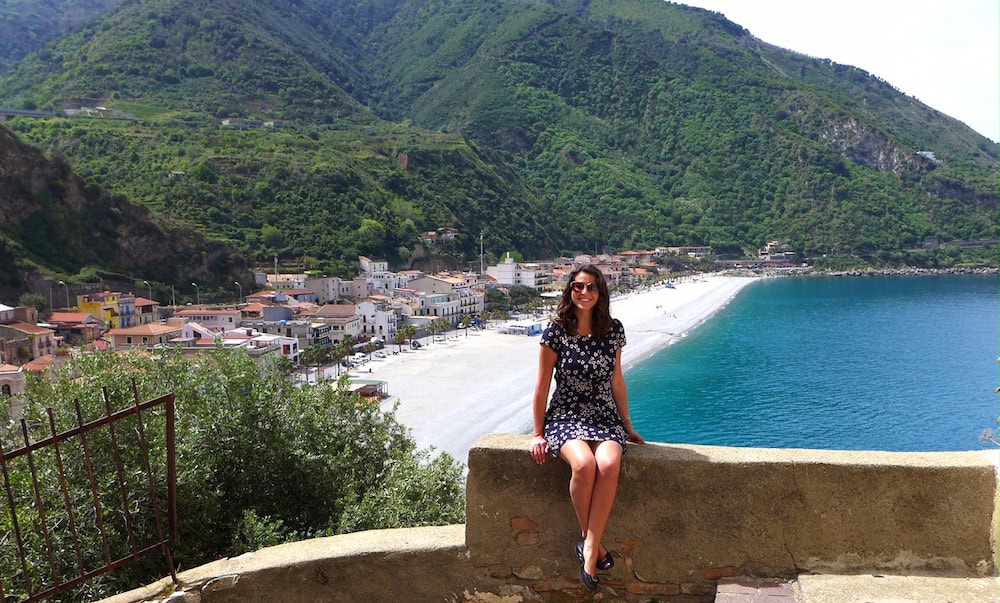 WHAT TO KNOW FOR VISITING ITALY
ITALY VISAS
Italy is part of the European Schengen zone, which typically provides 90 days of free entry every 180 days to visitors from many countries. This means you can enter Italy and travel between other European countries for up to 90 days per stay.
Be sure to check the EU Schengen website for the latest information for your specific country.
CURRENCY
The currency used in Italy is the Euro (EUR). The current exchange rate is approximately 1 EUR to 1.10 USD. You can check the latest EUR exchange rate on Google.
While traveling, our number one tip is to use a free Charles Schwab Debit Card which gives unlimited worldwide ATM Fee Refunds and the true exchange rate.
BEST TIME TO VISIT ITALY
The best time to visit Italy is during the dry season between April and October. July and August can be very crowded, so we prefer the shoulder months of April, May, September, and October.
BEST BOOKS ABOUT ITALY
Read more about Italy before you go! Some of the best books about Italy are:
WHAT POWER ADAPTERS DO YOU NEED
Italy uses standard 2 prong Type C adapters also commonly used throughout Europe.
You can buy a universal adapter that will work in any country and has extra ports for USB cables to charge your phone and other devices.
We also always travel with a portable battery pack which is great to keep your phone charged on long journies.
TRANSPORTATION IN ITALY
TRAVEL INSURANCE
Our top recommended travel insurance companies for Italy are:
For more information, read our article on why you need to book travel insurance for your next trip!
MORE ARTICLES ABOUT ITALY
---
We hope that this article has inspired you to visit Calabria. If you have any questions about the destination please leave these in the comments below. For more information visit DiscoverCalabria.it
Do you want to share your own travel tips by guest writing for We Are Travel Girls? Please visit our Contribute page for guidelines and to submit your article.
---
---
We Are Travel Girls Contributor Michelle Pedulla of DiscoverCalabria.it
CONNECT with Michelle Instagram | Facebook
---
Pin For Later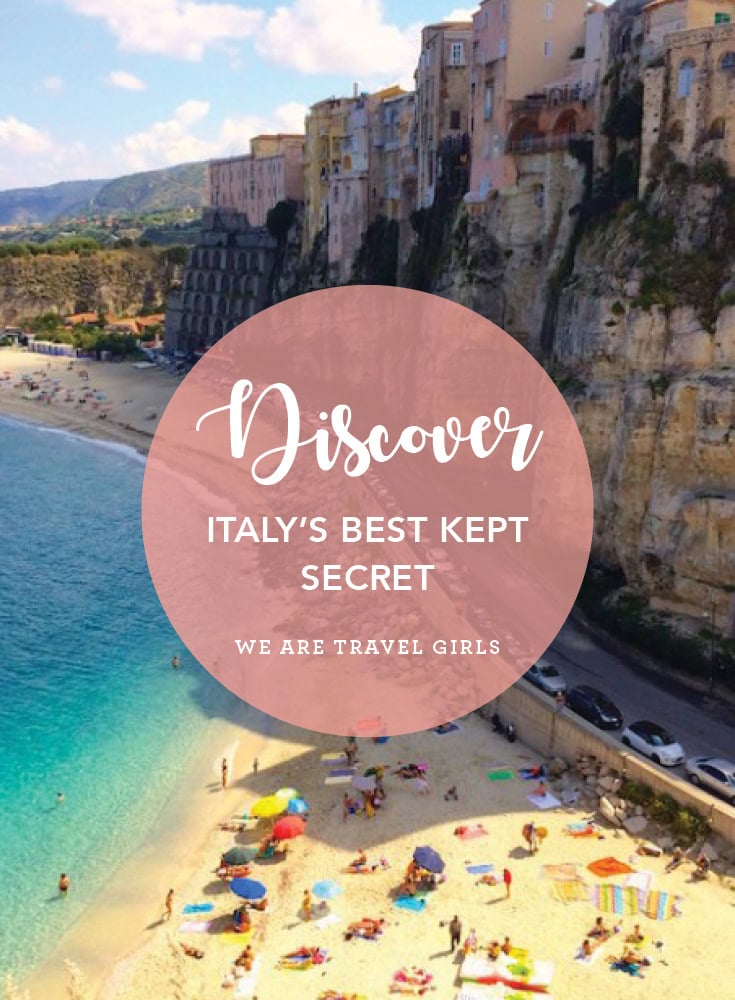 This article may contain affiliate links, if you purchase something using one of our links we may receive a commission. Please see our Disclosures for more information.