Having visited the beautiful Algarve, Portugal last year, I was certain that would come back to hike along the stunning coastal cliffs I had seen. This year I made use of a 3 day long weekend to plan a hiking trip around the coastal cliffs in search of stunning panoramic views of the Atlantic beaches, hidden beaches and even some nudist ones too!
To get there, take a flight to Faro in Portugal. There are several accommodations ranging from cheap hostels to luxury resorts available in Faro and Albufeira (closer to the coast) to spend the night and start the hike early morning. The hiking trails that I covered were not that long or exhausting, and can be very easily done over 3 days with plenty of time to relax at the beaches on the way, grab some delicious sardines for lunch, or take a boat ride to the beautiful and world famous sea caves! Here are 4 breathtaking hike options that will help you make the most of your time on the coastal trails of the Algarve.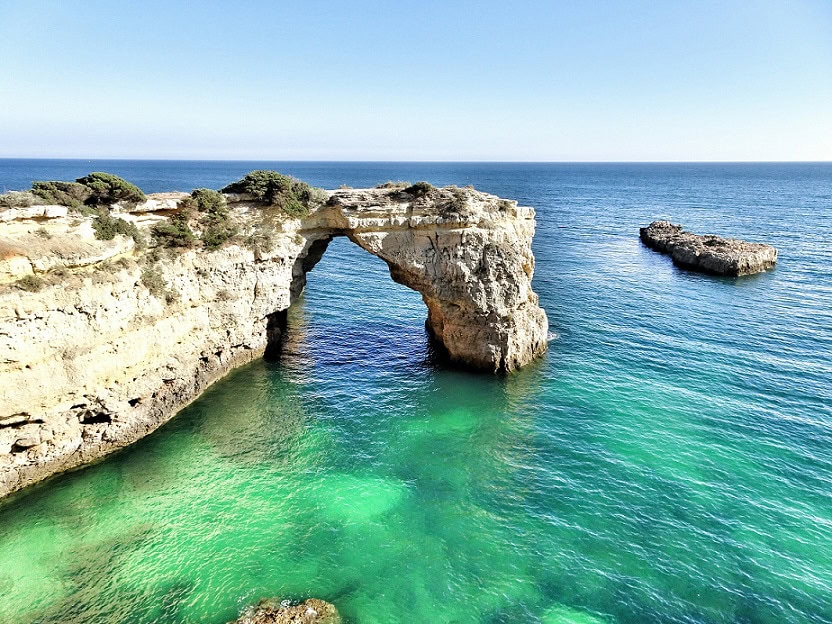 HIKE TRAIL 1: In the city of Albufeira – From Praia de Arrifes to Praia do Castelo (3 km)
This is a relatively easy trail, but it's all dirt paths and reasonably edgy so make sure you at least wear good walking shoes. The beaches that fall in this trail are Praia de Arrifes, Praia de São Rafael, Praia do Ninho de Andorinha, Praia da Ponta Pequena, Cala, Praia da Ponta Grande, Praia da Coelha, Praia da Maré das Porcas and Praia do Castelo.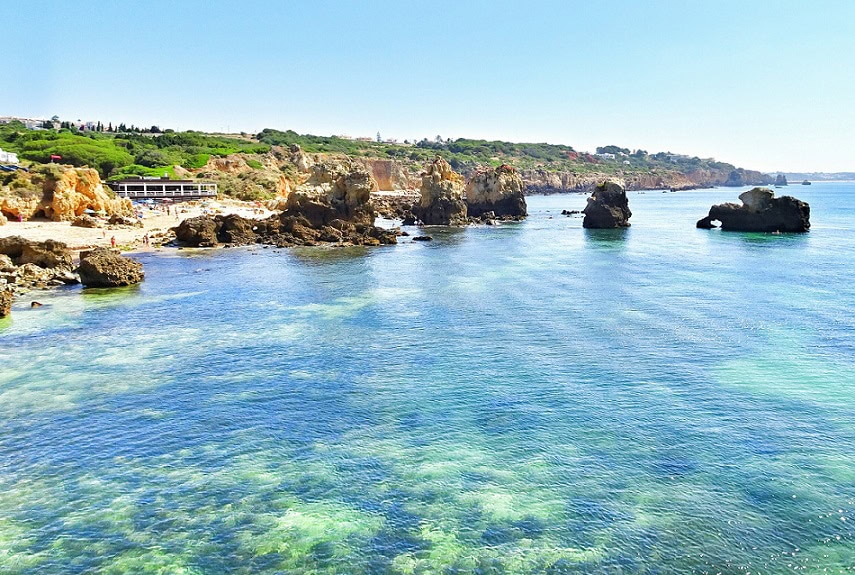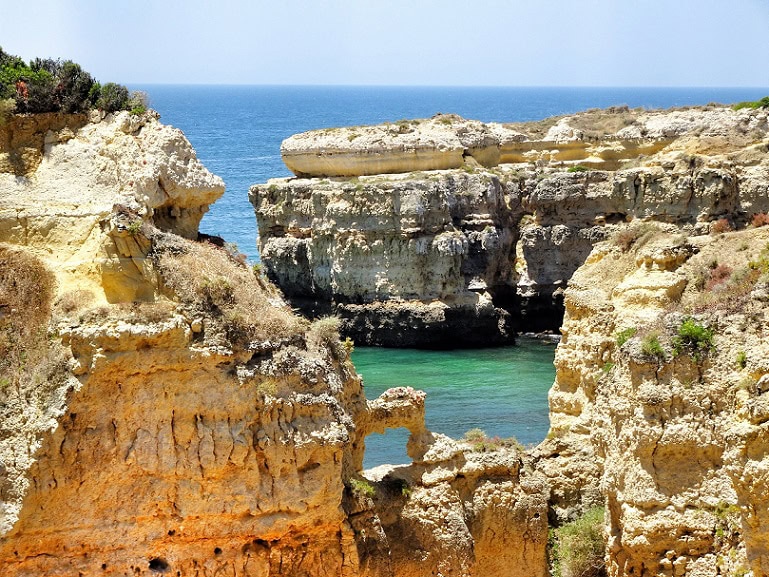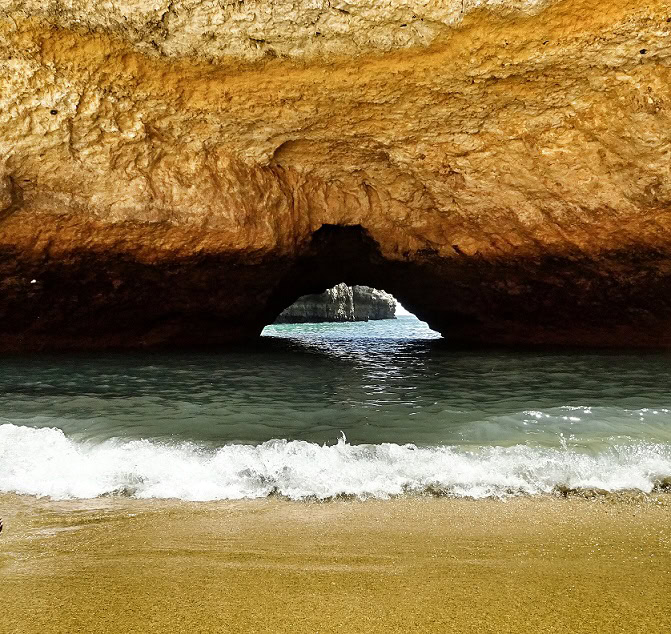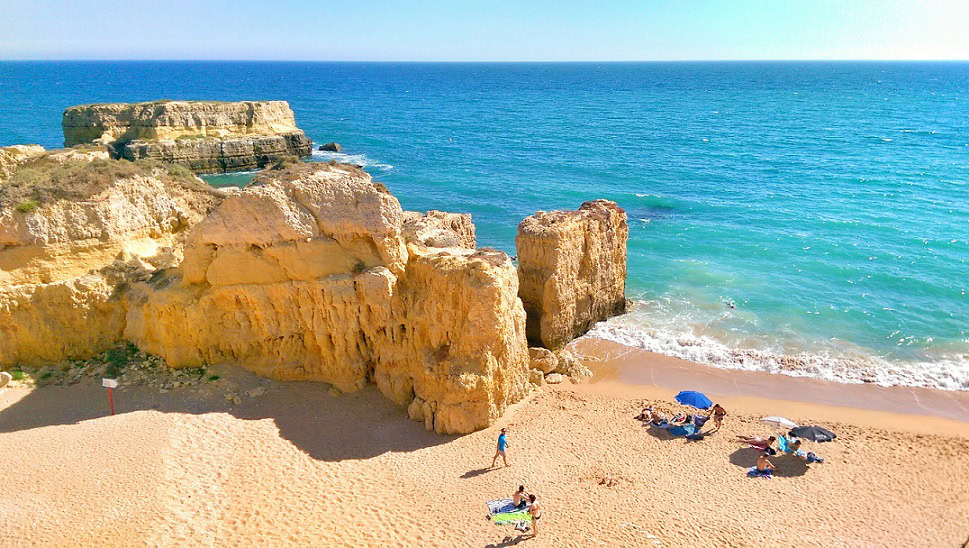 HIKE TRAIL 2: In the municipality of Lagoa – From Praia de Albandeira to Praia de Benagil (3.6 km)
From Praia de Castelo, I took a taxi to Praia de Albandeira to continue my hike. To get a taxi, just walk in to one of the beach restaurants and ask them to call one for you. They usually arrive between 5-10 minutes. The hike from Praia de Marinha to Praia de Benagil is moderate level and will require some basic rock climbing skills. The beaches that fall in this trail are Praia de Albandeira, Praia da Estaquinha, Praia da Malhada do Baraço, Praia do Pau, Praia da Marinha, Praia da Mesquita, Praia da Corredoura and Praia de Benagil.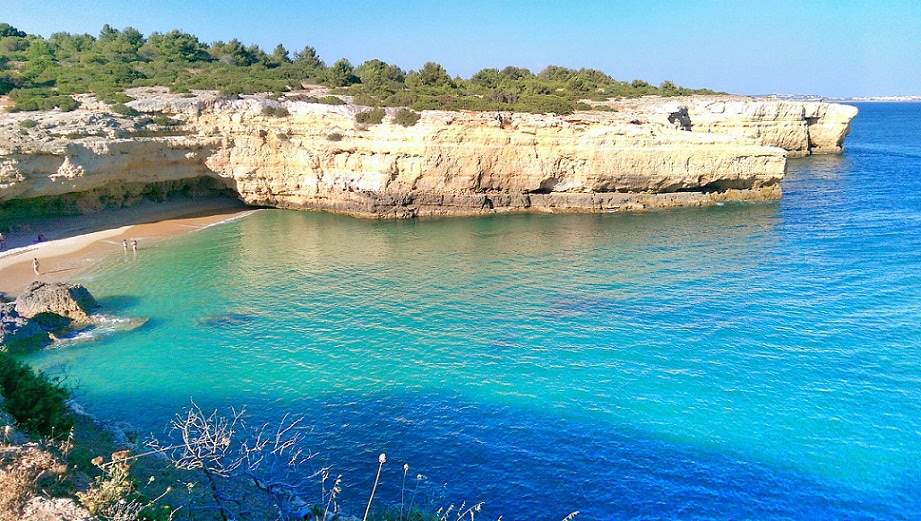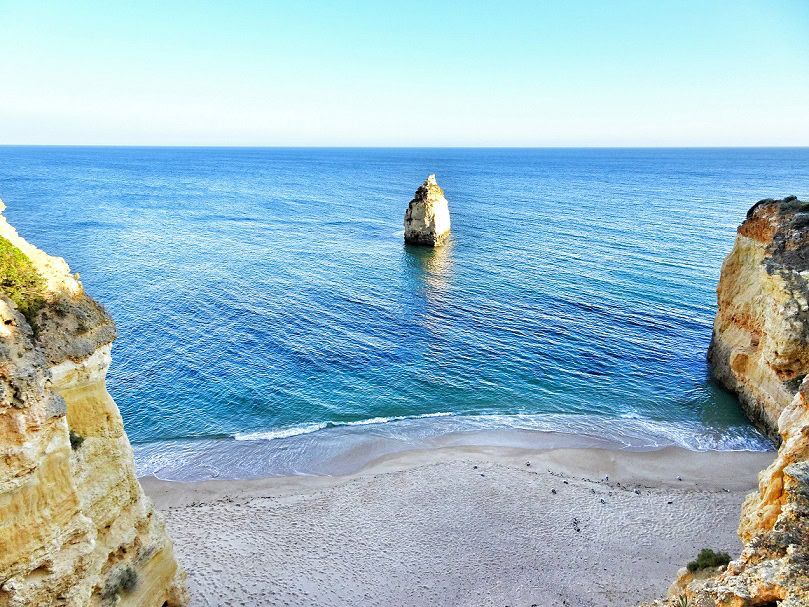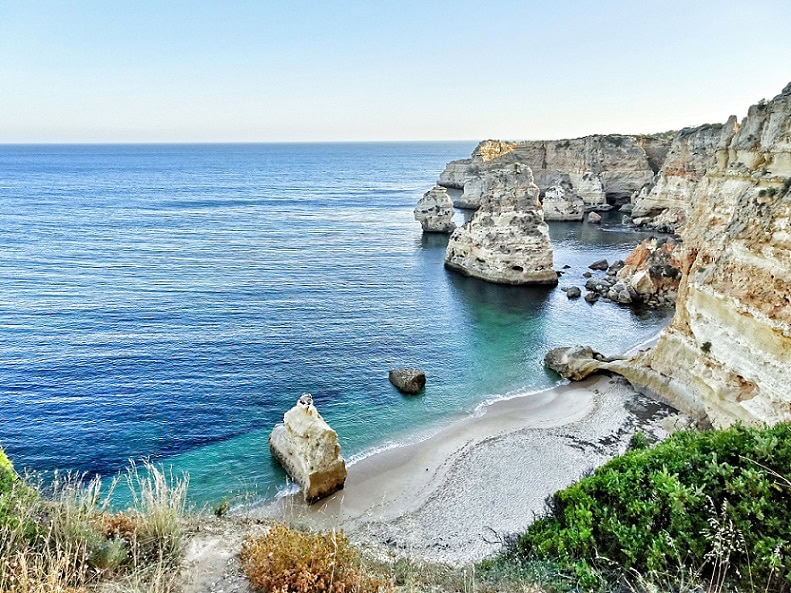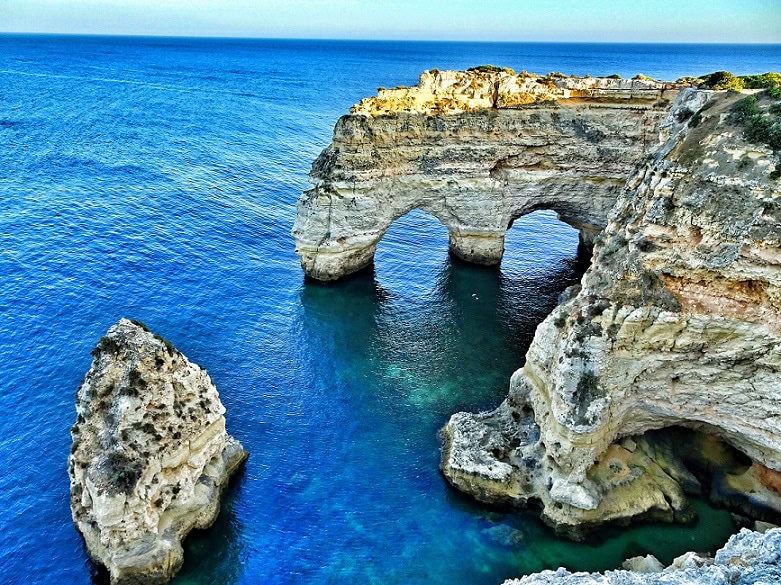 I spent the night in Portimao and went back to Praia de Benagil to spend the day in leisure and relax at the nearby beaches. From here I took a boat ride to see some of the beautiful and world famous sea caves in this area.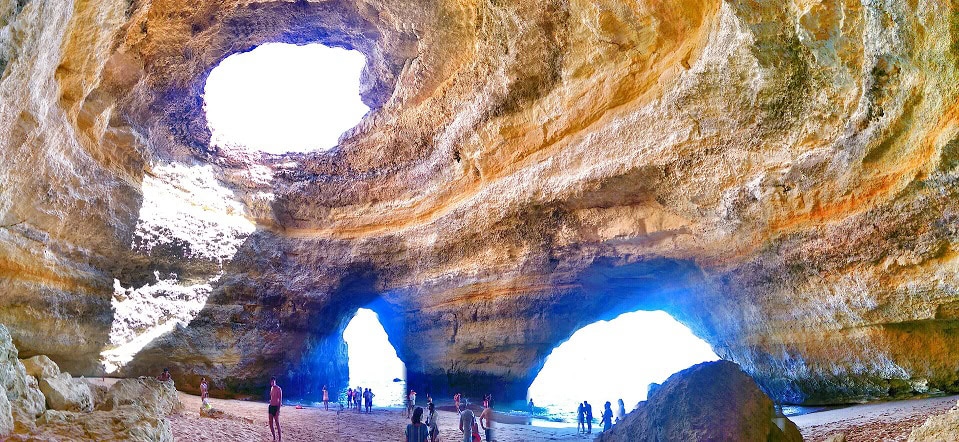 HIKE TRAIL 3: In the municipality of Portimao – From Praia do Vau to Praia dos Três Irmãos (3.7 km)
The next day I started my hike from Praia do Vau. Almost 80% of the trail is relatively easy, just the last bit again requires some rock climbing skills and can get a bit difficult if you are hiking with an 8 kilo backpack, like I did! But it is finally totally worth it when you get to Praia dos Três Irmãos and enjoy the amazing views. The beaches that fall in this trail are Praia do Vau, Praia do Barranco das Canas, Praia de Boião, Praia de João de Arens, Praia do Submarino, Praia dos Três Irmãos and Praia do Alvor.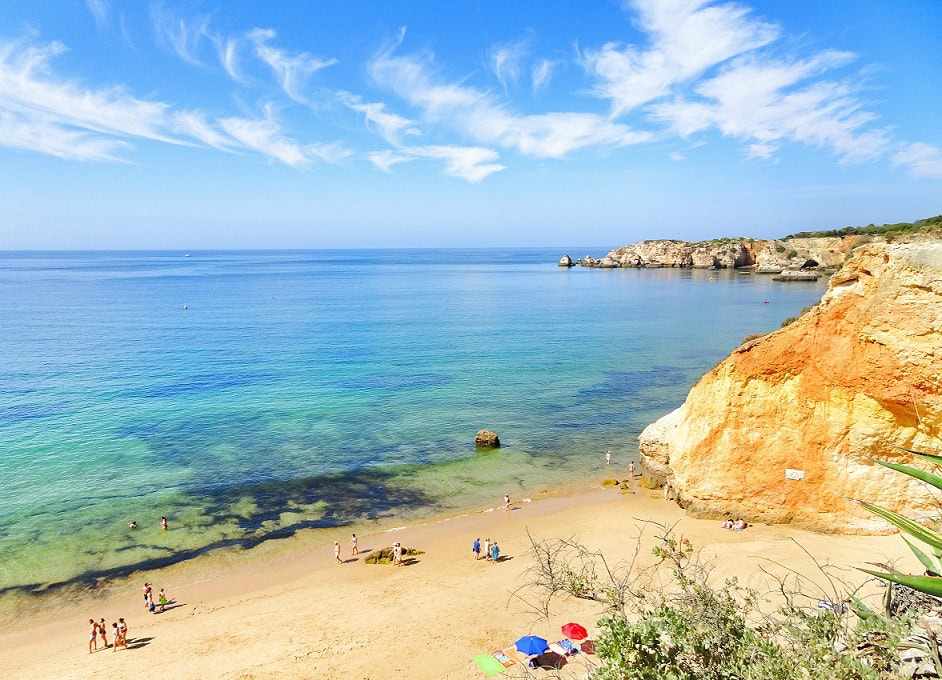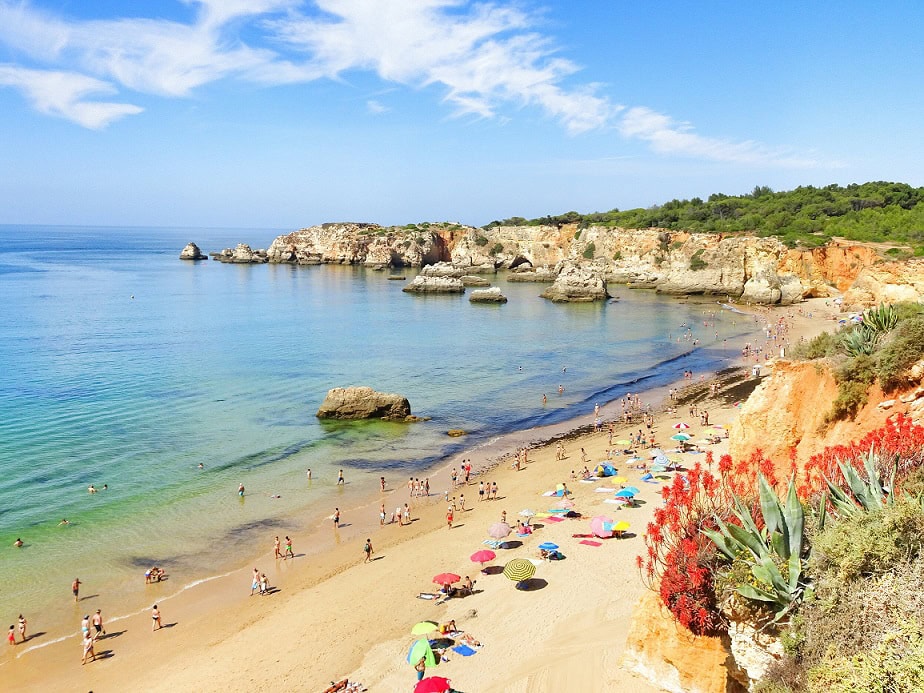 HIKE TRAIL 4: In the town of Lagos – From Praia do Pinhão to Farol da Ponta da Piedade (3 km)
I took a taxi from Praia dos Três Irmãos to Praia do Pinhão in Lagos to conclude the final leg of the hike. The trail from Praia Dona Ana to Praia de Camillo is closed, so I had to take the road to get to it, and from there I continued the hike along the cliffs until Farol da Ponta da Piedade and further. The beaches that fall in this trail are Praia do Pinhão, Praia Dona Ana, Praia do Camilo, Praia dos Pinheiros, Praia da Balança and finally Farol da Ponta da Piedade.
After three days of hiking these magnificent trails, finding some magical views along the way, I called a taxi to the bus station and onward to Faro Airport to reluctantly catch my flight back home!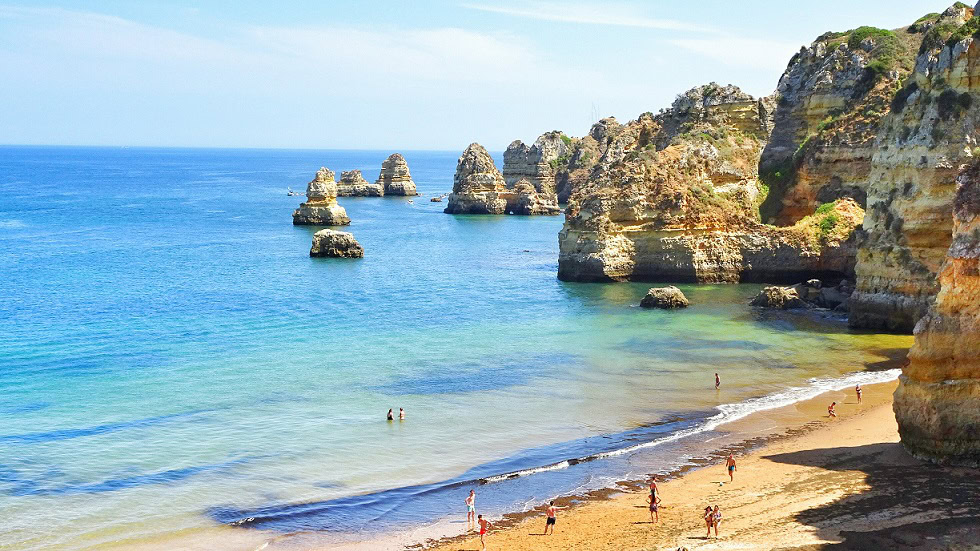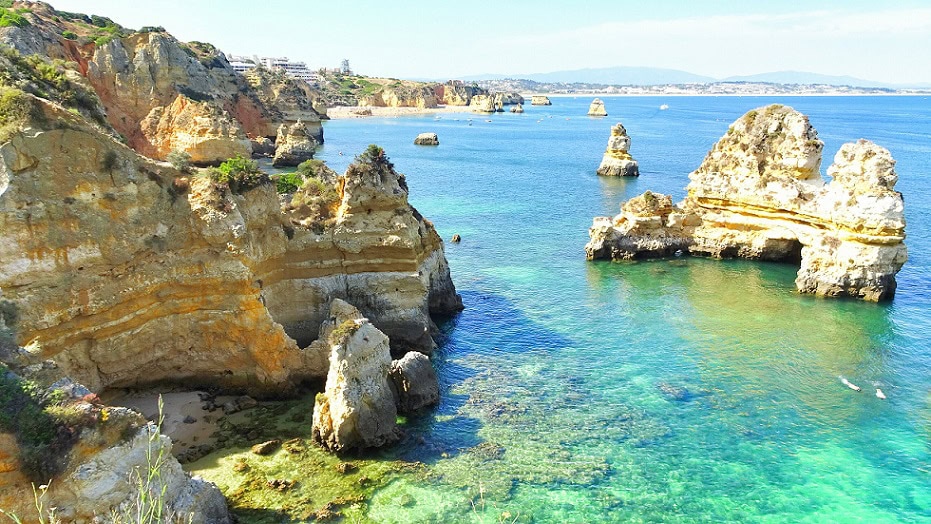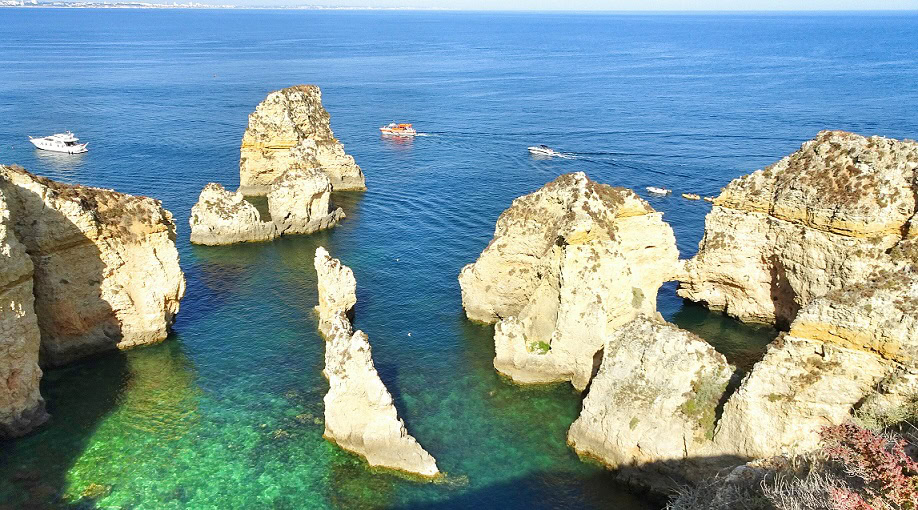 ---
We hope that this article has inspired you to visit the Algarve. If you have any questions about the destination or have your own travel tips to share please leave these in the comments below.
Want to share your own travel tips by guest writing for We Are Travel Girls? Please visit our Contribute page for guidelines and to submit your article.
---
---
Read More About Portugal
---
We Are Travel Girls Contributor Samita Santoshini of SamWanderlust.com
Connect With Samita Instagram | Facebook
---
Pin For Later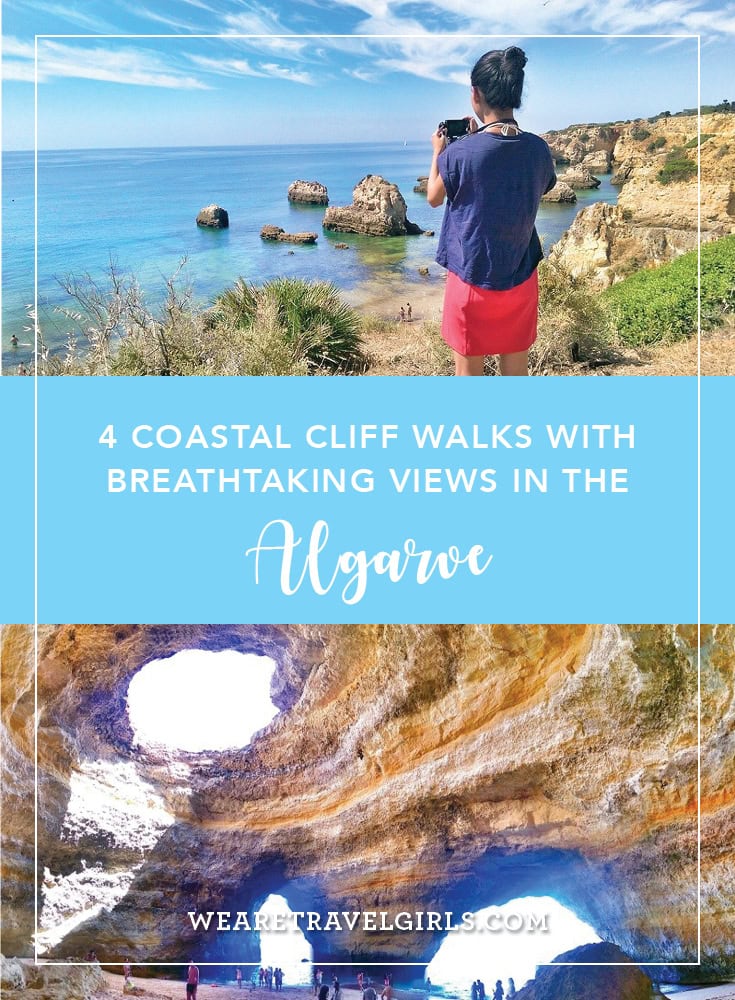 This website is a free resource and to keep it free for our readers we may use affiliate links in our articles. If you make a purchase via the links on our site you will pay the same price, but we may receive a small percentage which helps us to keep bringing you new and informative travel content every day! Any products we endorse we personally use and love. Please see our Disclosures for more information.