Japan is more popular than ever – and for good reason, the country is teeming with gorgeous scenery, delicious food, and ancient culture. Going to Japan will leave you speechless and overload your senses, but in the best way possible. A week in Japan is usually classified as a quick trip, but it is the perfect amount of time to see everything from bustling cities to tranquil shrines.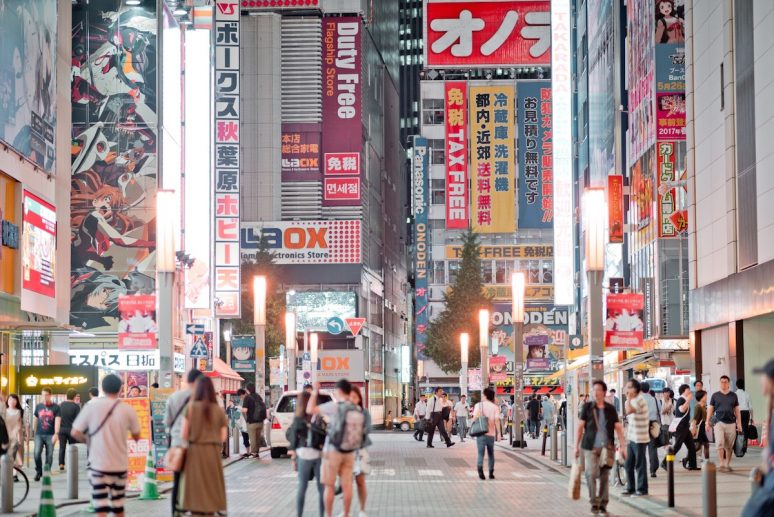 DAY 1 – TOKYO, SHIBUYA & SHINJUKU
Try and book an overnight long-haul flight to Tokyo. This ensures that you land first thing in the morning and gives you the whole day to begin exploring. The good news is Tokyo is lively and energetic with an abundance of things to do. This will help you acclimate to the time change.
Book your stay at Hotel Ryumeikan in Tokyo and take advantage of their refresh room (complete with showers) so you can enter the day fresh. Once you're ready, head out first to Shibuya district. The famous Shibuya crossing is one of those quintessential Japan experiences and the perfect way to start your trip. The sheer amount of people is overwhelming and awe-inspiring at the same time. Near the crossing is also the Myth of Tomorrow mural and the Hachikō Statue – both can't be missed.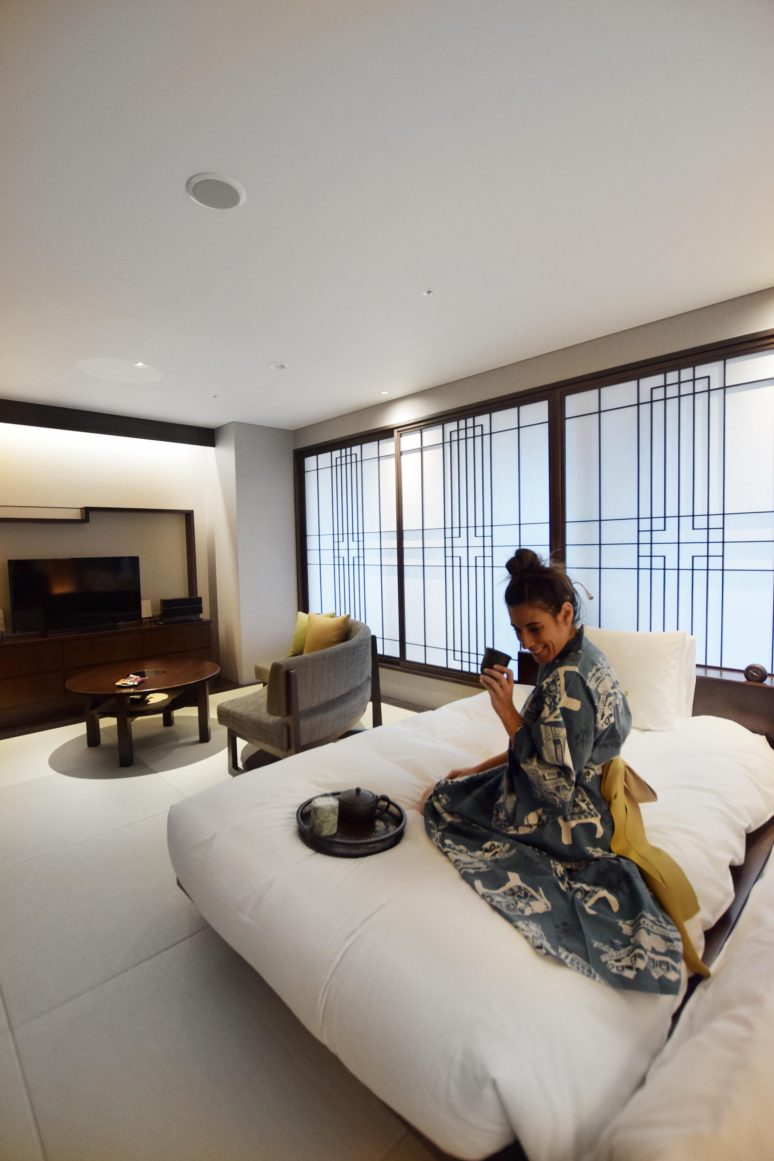 Explore the many winding streets and shops that fill Shibuya. Once hungry grab a late lunch at Uobei Sushi. Every seat has an iPad to order with. Once your order is in, sushi (and other dishes) come delivered to you on a conveyor belt directly in front of you, and fast! Not only is it a unique and totally Japanese experience it's also a cheap eat.
As the sun sets, wander over to Shinjuku. The neon signs begin to light up and the district comes alive. Grab dinner on Ramen road and get tickets to Robot Restaurant. One of the best shows in Tokyo, this is sure to keep you up! The show is a mix of robots, scantily clad women, huge LED screens, dance numbers, and fight scenes. Seriously, go here. It's awesome.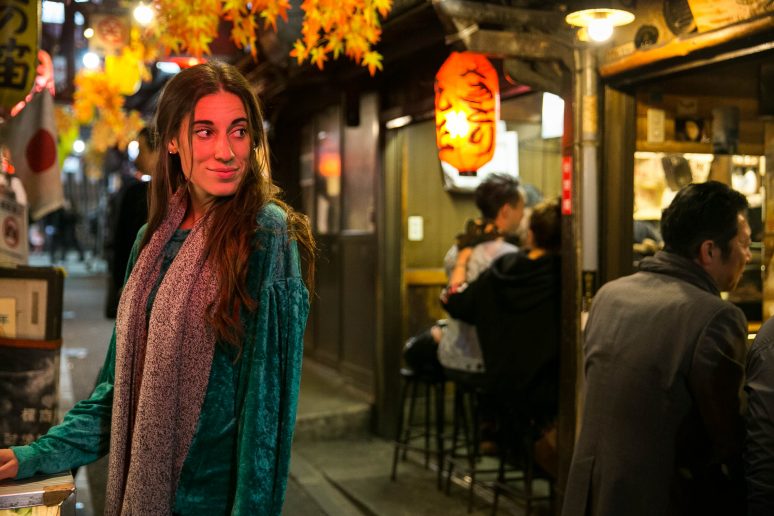 DAY 2 – TOKYO, IMPERIAL PALACE & HARAJUKU
Reserve breakfast at Ritz-Carlton Tokyo. (Or stay there – the hotel is beautiful!) The views from the lobby and restaurants are some of the highest and most beautiful in all of Tokyo. Watching the sunrise over Tokyo is a moment you won't soon forget. In the morning head over to the Imperial Palace and gardens. The Imperial Palace is where the original Edo Castle once stood! The rest of the neighborhood that surrounds the palace is a surprisingly modern place with huge skyscrapers. Nearby is Tokyo Station, newly renovated and expanded in 2014 for the centenary celebration, you shouldn't miss it.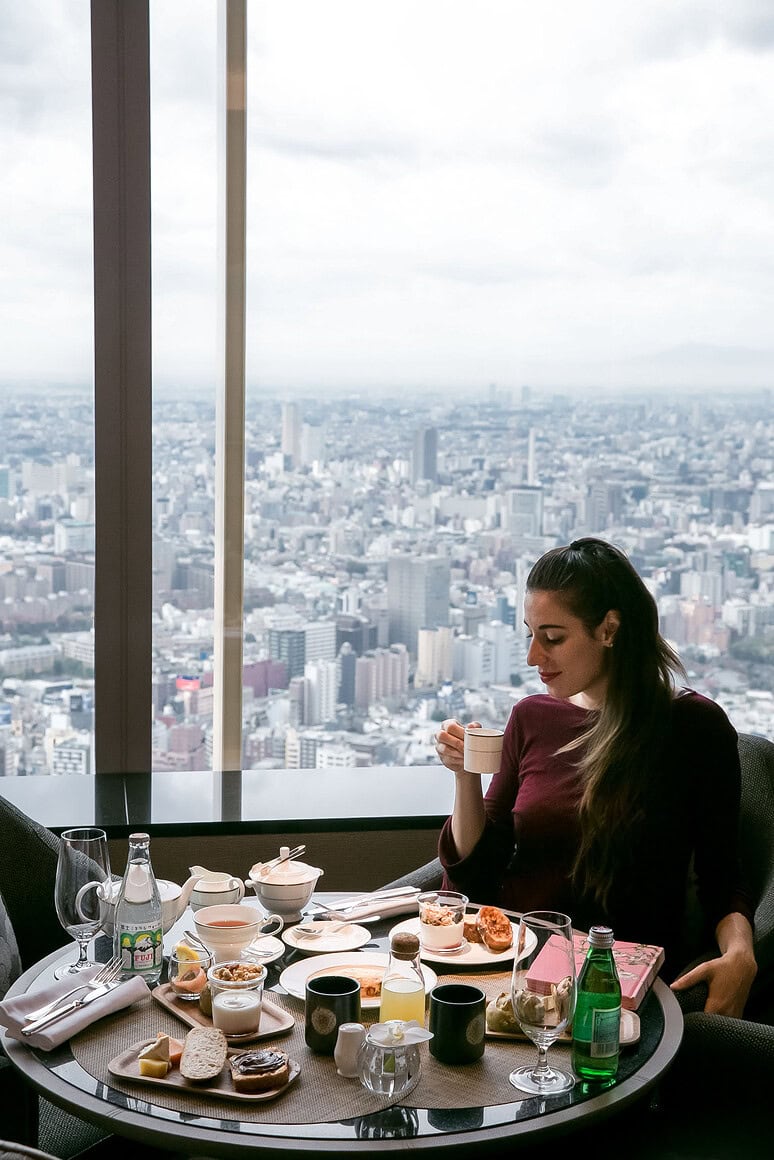 For lunch, make reservations at the Peninsula Hotel for their Strawberry Afternoon Tea. Enjoy lovely music from live violinists and pianists while sipping on world-class tea and cakes. After lunch head to Harajuku, the center of Japanese youth and fashion culture. An extremely colorful district with tons to see and do, make sure you buy giant cotton candy from Totti Candy Factory and shop till you drop at all the unique boutiques.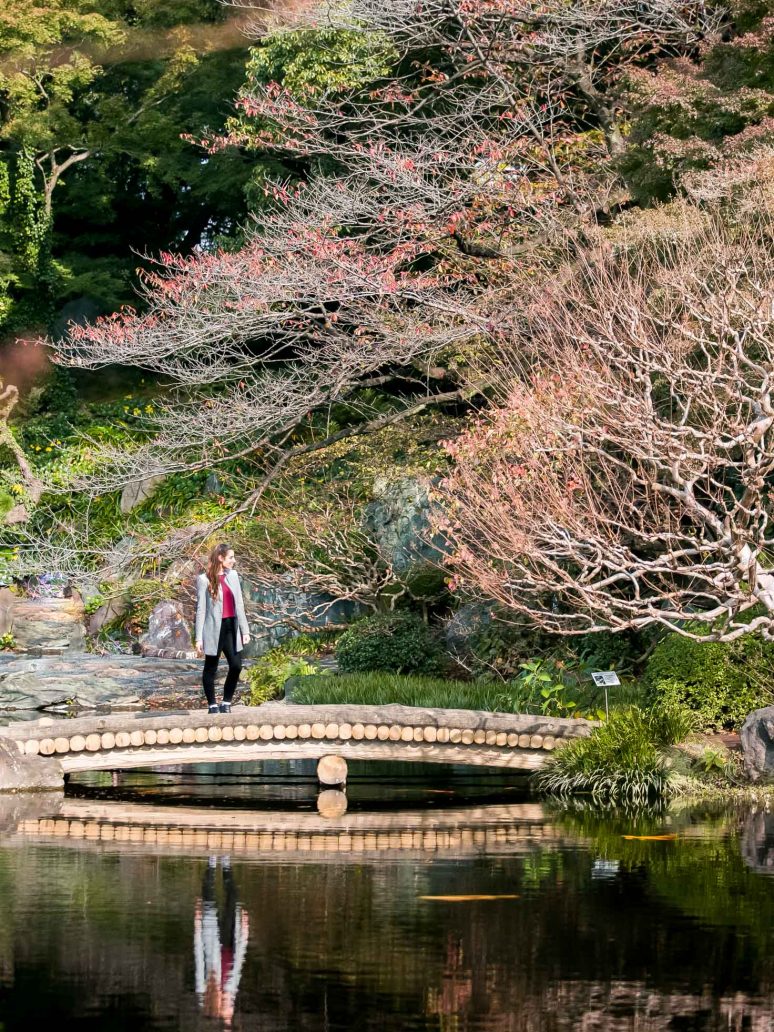 Our Top Places To Stay Near Tokyo, Japan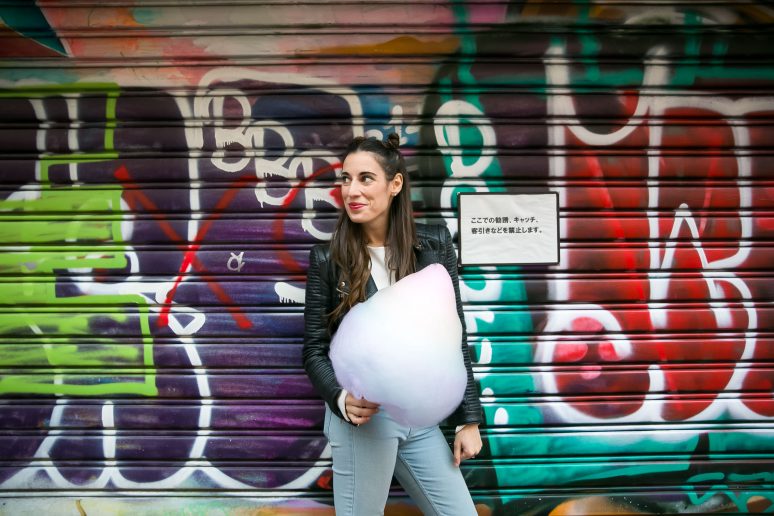 DAY 3 – MOUNT FUJI
On day 3 wake up early and take a train from Tokyo Station to Hakone. The entire journey takes a little under two hours. Pray the weather is clear and luck is on your side because this town has fabulous views of Mt. Fuji.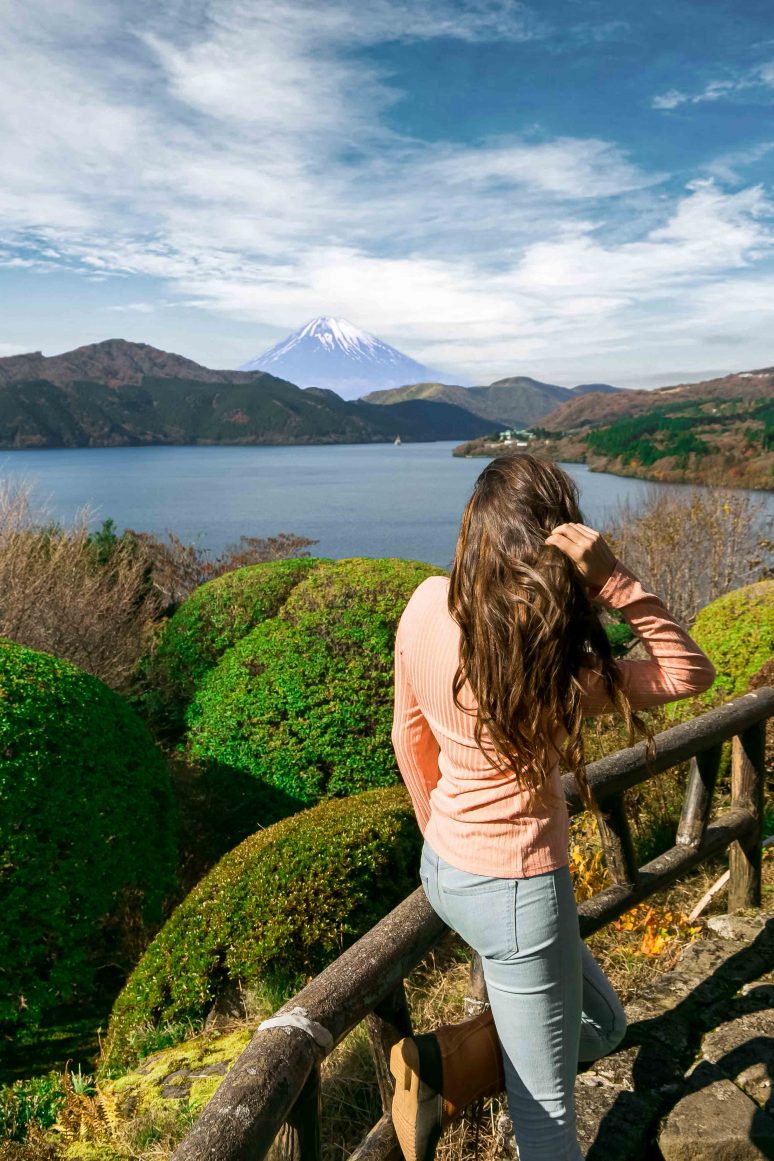 Even if Fuji is covered in clouds Hakone is an excellent day trip from Tokyo. The small town packs so much adventure you shouldn't miss it. Hop aboard a Viking ship that sails up and down the lake. Into hiking? Check out the small island for some easy trails. Also, don't miss the shrine and torii gate that sits right on the water!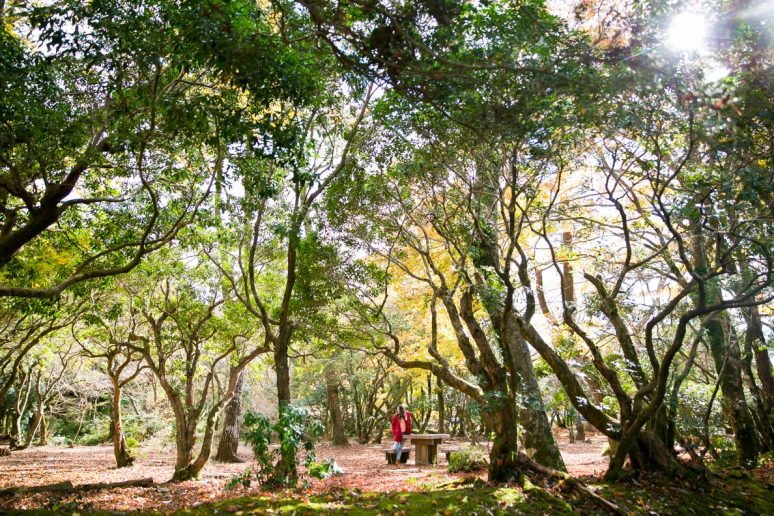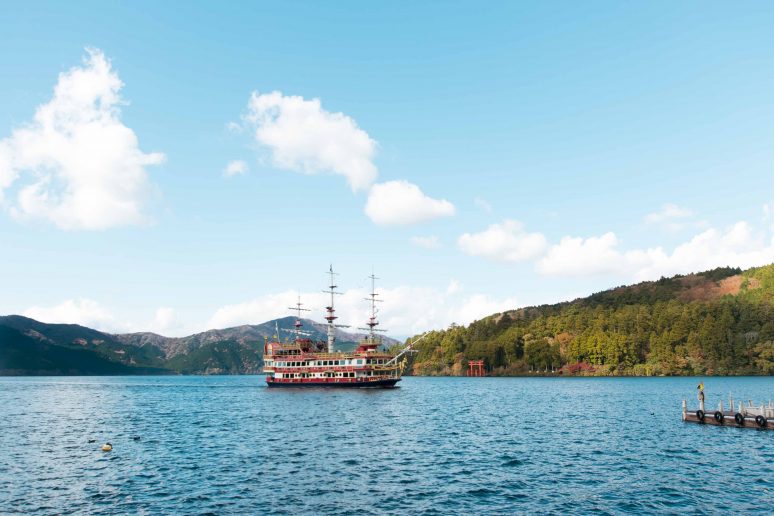 DAY 4 – TOKYO, FISH MARKETS & TEMPLES
Back to Tokyo and today is all about history and temples. Wake up early and wander the famous Tsukiji Fish Market. If you want to see the inside (along with the morning auction) you will have to begin queuing at 4 am. If you only want to view the outside and eat some great food, come around 9 am.
Once you're full, take the train over to Meiji-jingu, but plan to arrive before 2 pm. Twice daily (8 am and 2 pm) you can watch nikkusai – a ceremonial offering of food and prayers to the gods. Even if you miss the ceremony the park is beautiful to walk around.
End your day by heading to Asakusa and visit the absolutely gorgeous Senso-Ji temple. Take a guided tour of the area. This district has a rich history; from old-school theatre's to promiscuous red-light districts. Near Asakusa is Roppongi Hills, which holds trendy food and upscale shops. Eat dinner in the area and then end the night by viewing the iconic Tokyo Tower. The tower is best viewed at night when it is illuminated and twinkles against the dark Tokyo streets.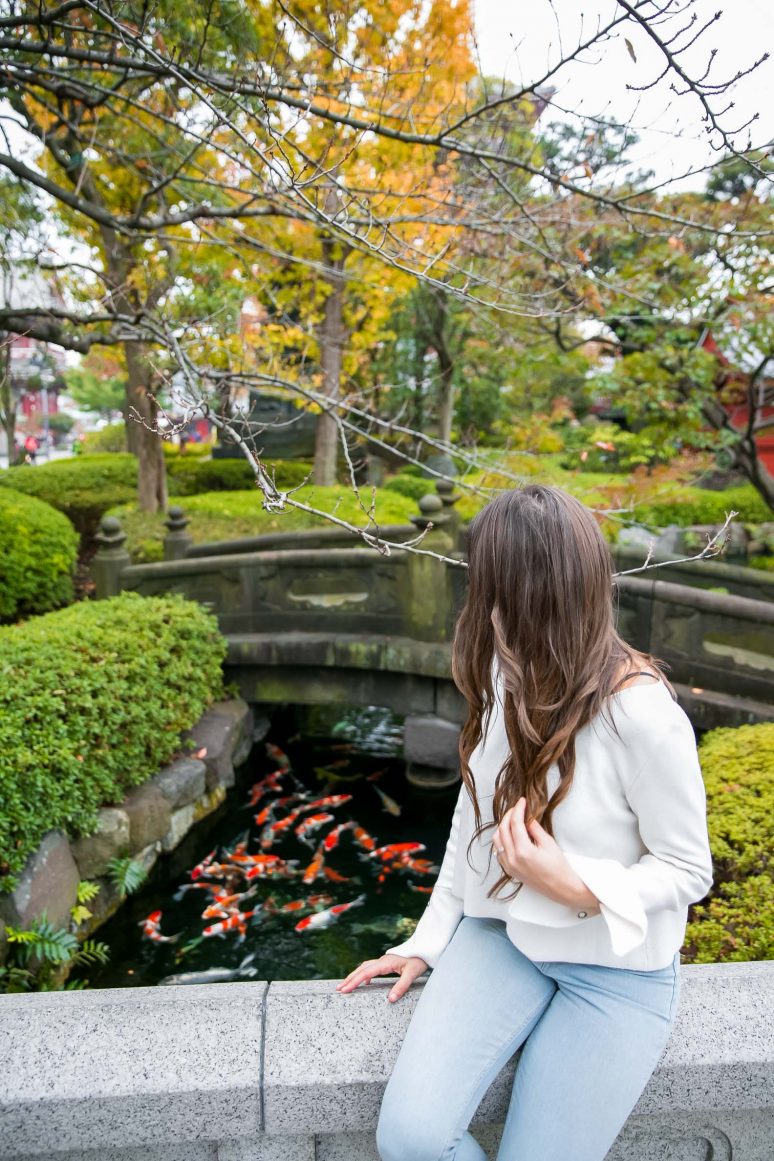 DAY 5 – KYOTO
Grab an early morning bullet train from Tokyo Station and arrive in Kyoto in under two hours. This ancient town has so much to offer but you can pack a lot into a couple days since the town is small and connected by an efficient bus service. If you want to stay in luxury check out the newly opened Ritz-Carlton Kyoto. I didn't get a chance to stay here so I can't speak from experience, but everyone I met was telling me about it so I feel like I must mention it. Plus, it was named The Best Hotel in Japan by Condé Nast Traveler Readers' Choice Awards for 2017.
Start your day exploring Kyoto at Yasaka Shrine, taking in the gorgeous gardens and temples. Behind the shrine is Maruyama Park which is impressive any time of year. In April, it comes alive with cherry blossoms and in the fall the changing leaves make it magical. For a late lunch, stop in at Omen Kodaiji. This is a branch of Kyoto's famous Omen noodle chain. Of course, order the signature udon noodles served in broth with a side of fresh veggies. (Vegan/Vegetarian options available)
After lunch, walk past Kodai-ji another gorgeous Buddhist temple. Then continue exploring over at the elegant Chion-in. As dusk approaches, make your way back to Gion. Walk the streets as the street lights twinkle on, illuminating the tea houses and shops.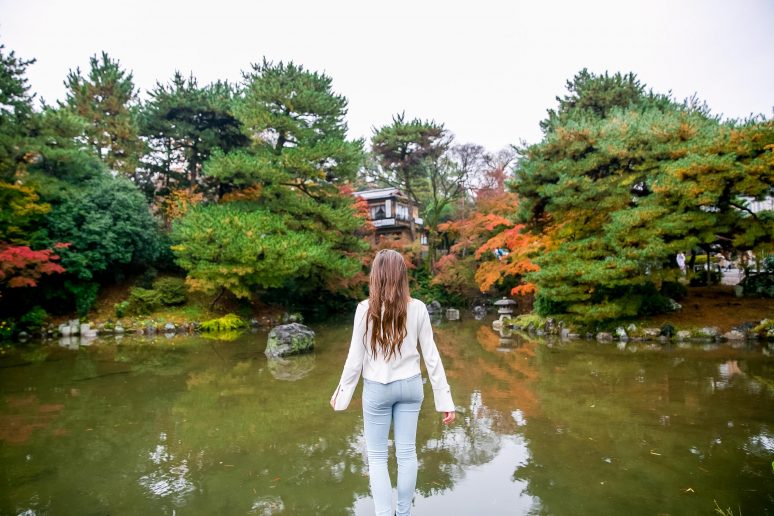 DAY 6 – FUSHIMI INARI & ARASHIYAMA
In the morning, head to Kyoto Station and grab breakfast at one of the many bakeries inside. From Kyoto Station take the Nara Line (JR train) out to Fushimi Inari-taisha. The ride will only take about 10 minutes total. The shrine is right outside the train station (you can't miss it). Enjoy following over 4 km of winding paths filled with torii gates. You will easily understand why this is one of the most uniquely beautiful attractions in Japan.
Need a caffeine boost at this point? As you head down the mountain stop in at Vermillion Cafe and get the matcha (tea or coffee) which is sourced locally! Return by taking the same train back to Kyoto Station and then transfer to the San-in Line line (JR train). Take that line out to Arashiyama. This time you are on the train for about 6 stops and will depart at the Saga-Arashiyama Station.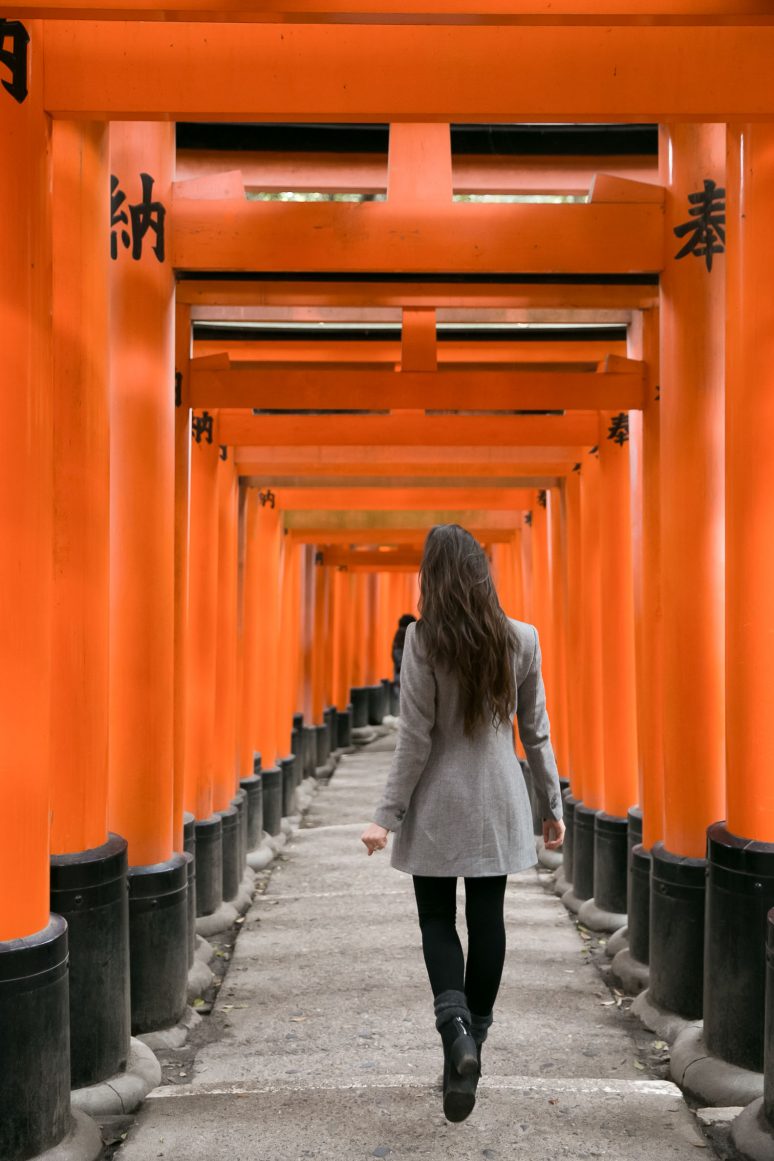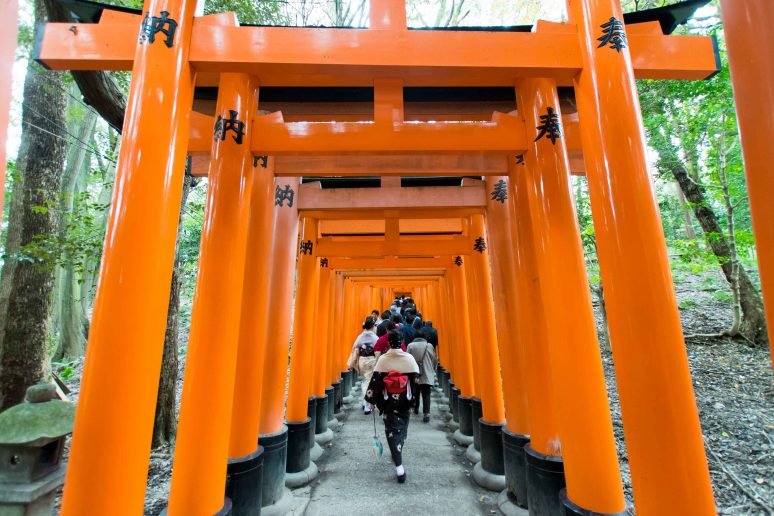 Once in Arashiyama head first to Monkey Park. (Admission: 500 Yen). Follow the well-maintained trail up to the top where hundreds of monkeys greet you. Take your time feeding and observing the monkeys, this is a once in a lifetime experience. After head over to the famous Arashiyama Bamboo Grove. Do know that the crowds are always thick, but if you stay as dusk starts they will thin out a bit.
At your leisure, take the same train back to Kyoto Station. Eat sushi at the awesome conveyor belt sushi restaurant in the train station called Musashi Sushi. Not only is the sushi delicious, but it is incredibly cheap!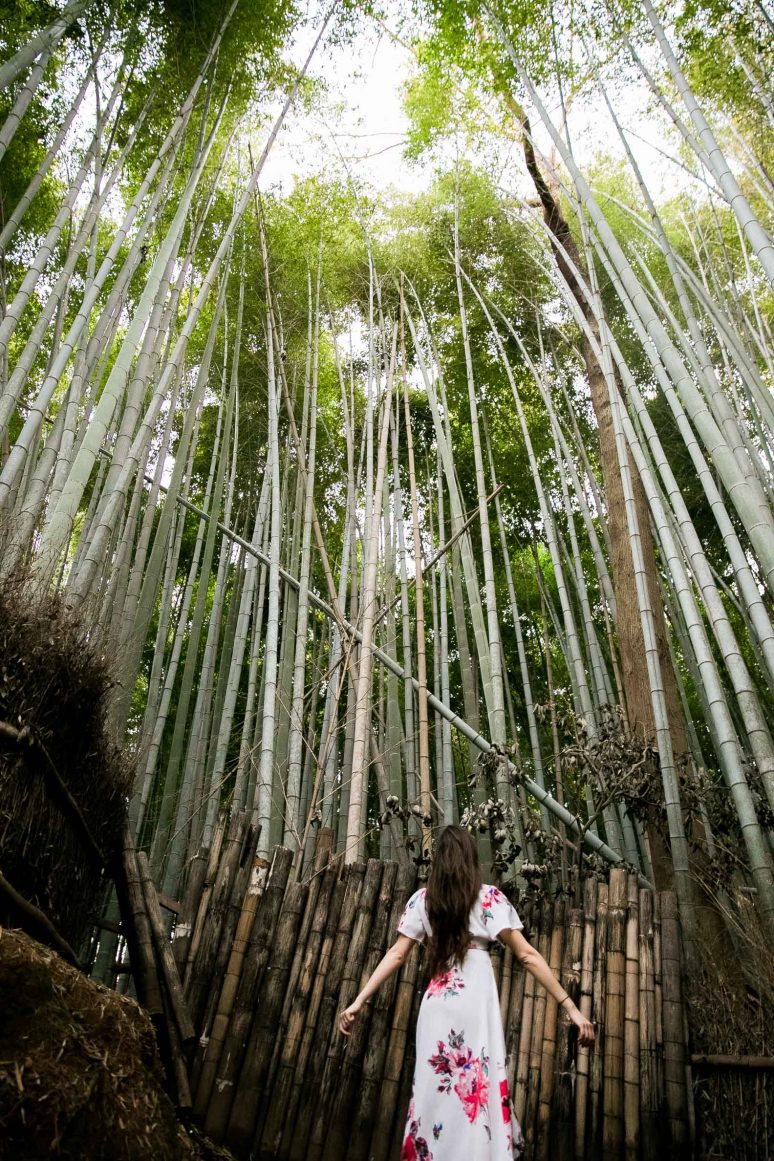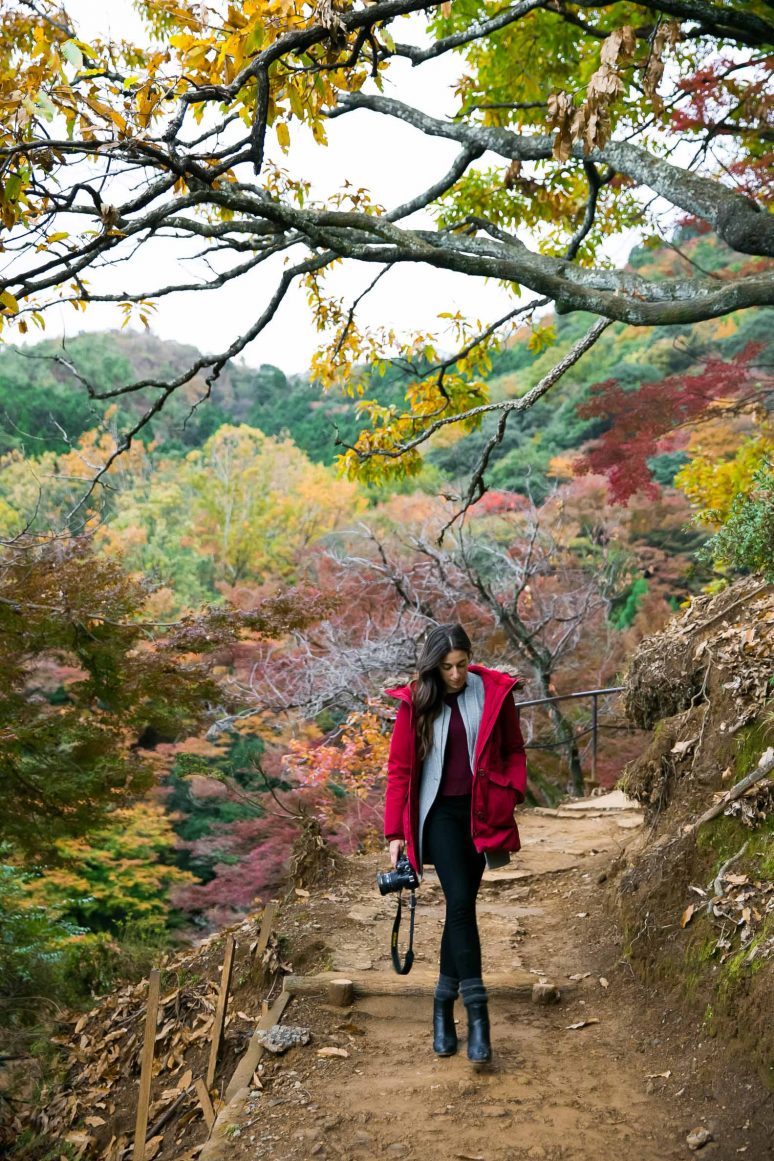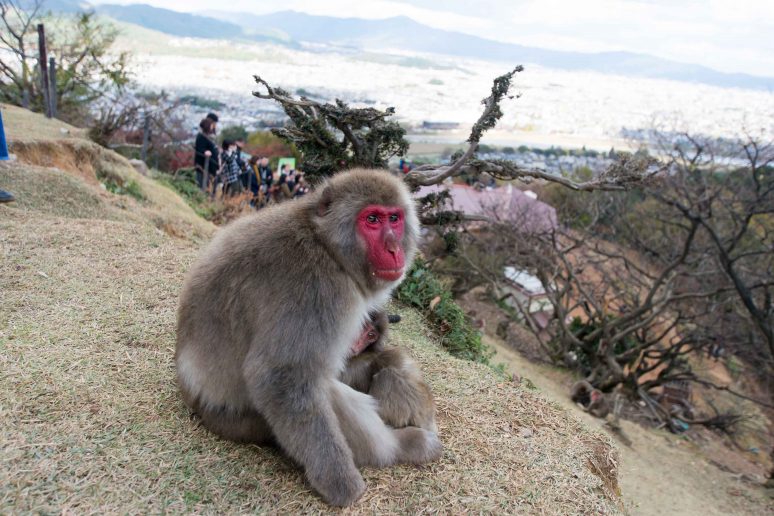 DAY 7 – HEAD HOME
Take the train from Kyoto back to Tokyo and head to the airport. You made it! You saw so much in 7 days, now it's time to relax… and don't miss your flight!
Other tips for your trip to Japan:
Japan is incredibly safe which makes it perfect for solo travel. Don't be afraid to go alone!
The Japan rail pass will save you money and you should definitely get it if you are heading from Tokyo to any other city. Find out more about it here.
Tickets to Robot Restaurant vary greatly in price. Do your research before you go.
Tokyo's subway is easy to navigate and very efficient. Buy a Pasmo pass when you arrive to make it even easier. Full guide to Tokyo subway here.
Japan is a non-tipping culture.
There are tons of different views of Mt. Fuji, Hakone is only one option. The mountain is often covered in clouds. Each morning, take a look at the live webcams to pick a good one to visit last minute.
Plugs have two flat pins (like the US). Current is 100V (like the US). Any American appliance with a 3rd pin will need a converter.
Dress nicely, even just when sightseeing. You don't have to be fancy, but the Japanese are always 'well put together'.
Do not walk and eat food. It is frowned upon. Also, don't eat in the subway.
Under train stations and shopping centers are food halls with great cheap food!
Find more tips for your trip to Japan here!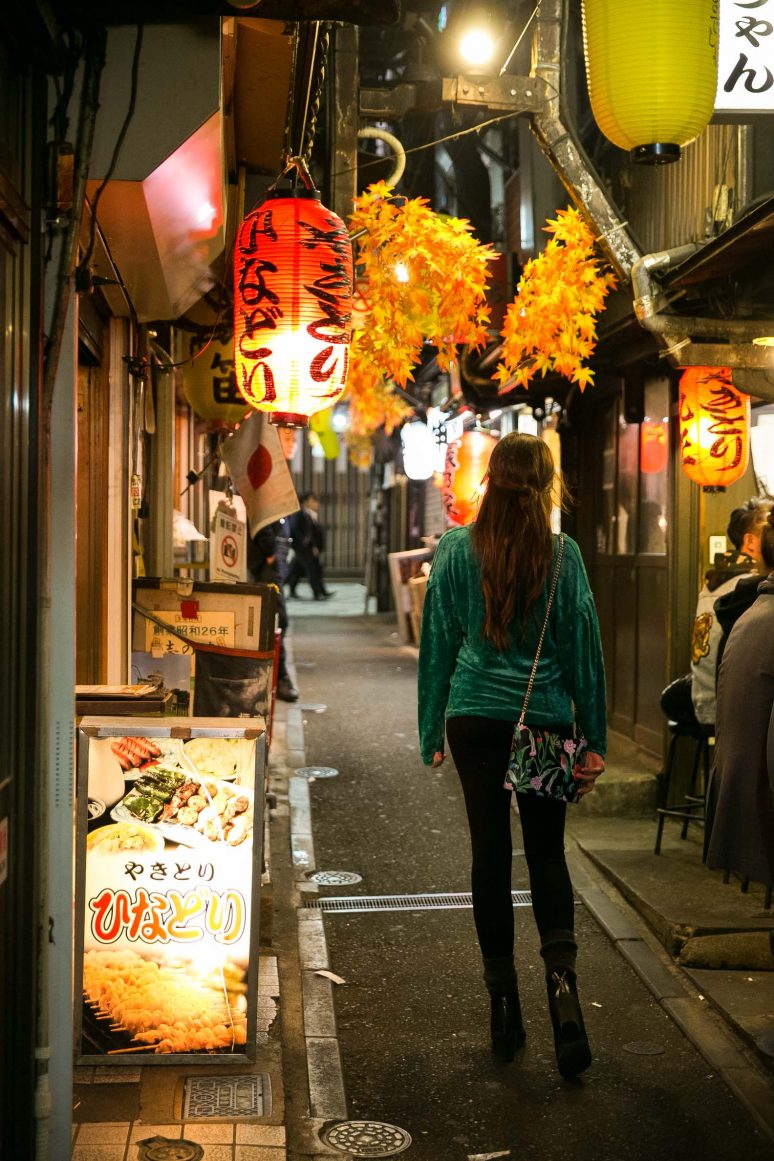 ---
We hope that this article has inspired you to visit Japan. If you have any questions about the itinerary please leave these in the comments below.
To receive our articles and reviews straight to your inbox Subscribe Here.
---
---
Our Top Places To Stay Near Tokyo, Japan
---
Read More About Japan
---
Author
We Are Travel Girls Contributor Tessa Juliette of TravelWhereToNext.com
Connect with Tessa Instagram | Facebook | Twitter | Pinterest | YouTube
---
Pin For Later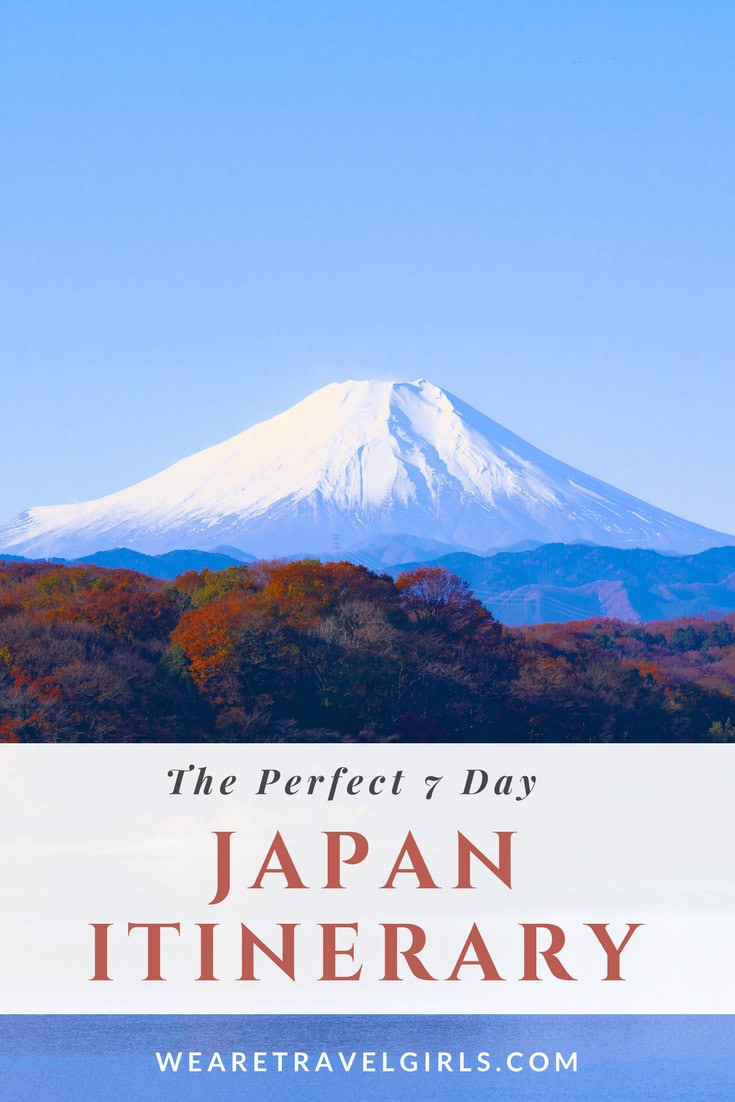 This website is a free resource and to keep it free for our readers we may use affiliate links in our articles. If you make a purchase via the links on our site you will pay the same price, but we may receive a small percentage which helps us to keep bringing you new and informative travel content every day! Any products we endorse we personally use and love. Please see our Disclosures for more information.