Kyoto is one of those destinations you don't dare to miss if you're in Japan. In this beautiful city you can find modern trends mixed together with rich culture and heritage. Even though it's one of the most popular cities in Japan, the mystique around Kyoto remains. There are so many iconic temples, forests, imperial palaces and traditional houses to explore. Unfortunately, most places in Japan are quite expensive. Especially Kyoto can really make you dig deep into your pockets. Luckily, there are enough fun things to do that don't cost a dime. In this article we list six free fun things to do in Kyoto!
Kyoto was definitely one of my favourite destinations in Japan, due to the many cultural and historical spots. Plus, the city has so many gems where you can get some of the best pictures. The following six sight-seeing locations are not only gorgeous; they also happen to be completely free!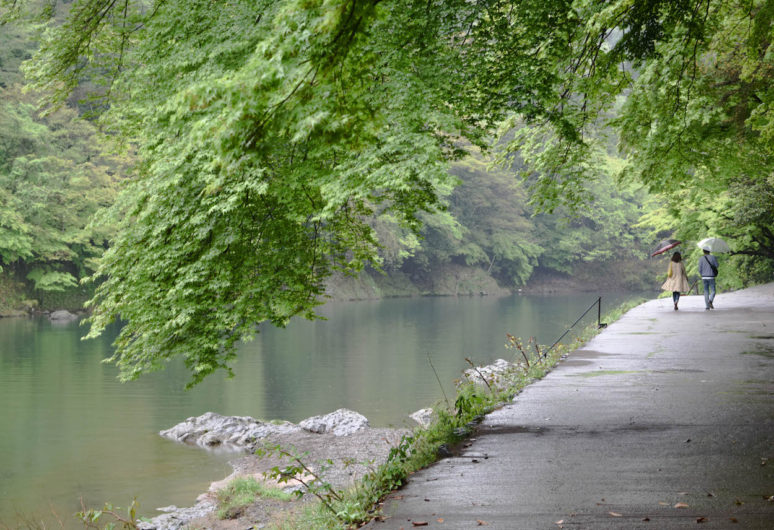 1. FUSHIMI INARI
Who hasn't seen a photo of the thousands of orange torii gates? Fushimi Inari Shrine is a very important Shinto (indigenous faith of the Japanese people) Shrine in Southern Kyoto. Here you can follow the trail up to the mountain, where it's possible to witness an excellent view over Kyoto.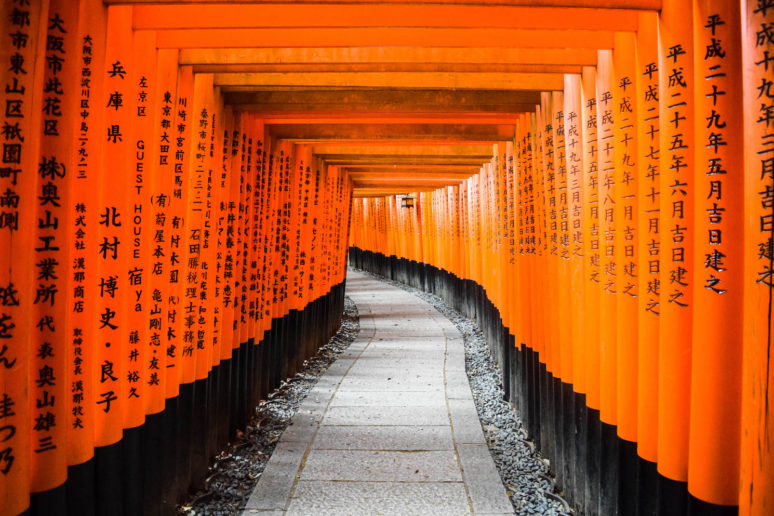 The entrance is completely free, plus you can go there 24/7. So, if you want you can go really early and actually experience a sunrise over Kyoto. That way you'll also have the shrine almost all to yourself. As it's such an iconic place in Kyoto, it can get really crowded. If you don't feel like getting out of bed in the middle of the night for the sunrise, we still recommend going on time to beat the crowds. This means being there at least before 8 am! For some more tips on photographing the shrine read How To Take An Incredible Photo At Fushimi Inari Shrine.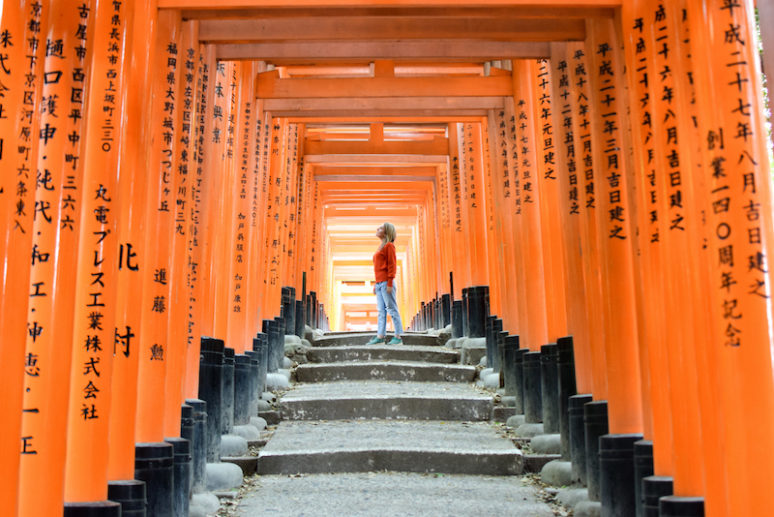 2. ARASHIYAMA BAMBOO GROVE
Another very iconic location in Kyoto. Together with Fushimi Inari, the Arashiyami Bamboo Grove is most likely the most Instagrammed spot in town. Luckily, the entrance to the Arashiyama Bamboo Grove is completely free. The main pathway (the one you always see on the photos) is not very long, but certainly impressive. Because the pathway isn't a long stretch, it can get crowded. Again, if you want to beat the crowds, you have to arrive early. But, even with people there it's still a memorable location.
After snapping some photos at the Bamboo Grove, I recommend exploring Arashiyama a bit more. Next to the possibility of visiting various (non-free) sightseeing spots such as the Monkey Park and the Tenryuji Temple, it's also great to just walk around and enjoy the beautiful scenery.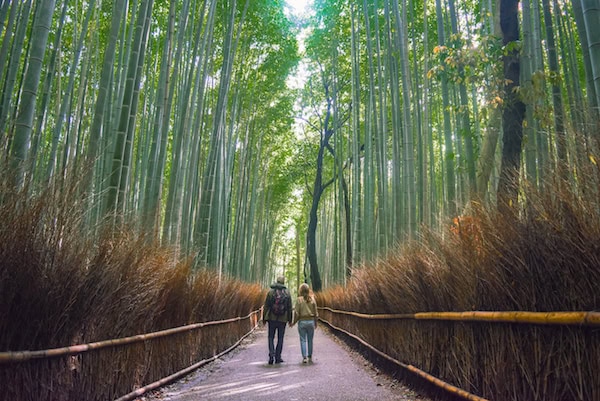 3. KIMONO FOREST
Close to Arashiyama Bamboo Grove you can find the Kimono Forest. This is a less known and less popular spot in Kyoto, which means there is finally no need to arrive early. The Kimono Forest is located just off the main street of Arashimaya, at the Randen Arashiyama Station. So what exactly is this kimono forest? Instead of trees, there are transparent pillars that contain various beautiful fabrics. These fabrics, dyed in the usual traditional Kyo-Yuzen technique, are normally used for kimonos. Hence the name "Kimono Forest".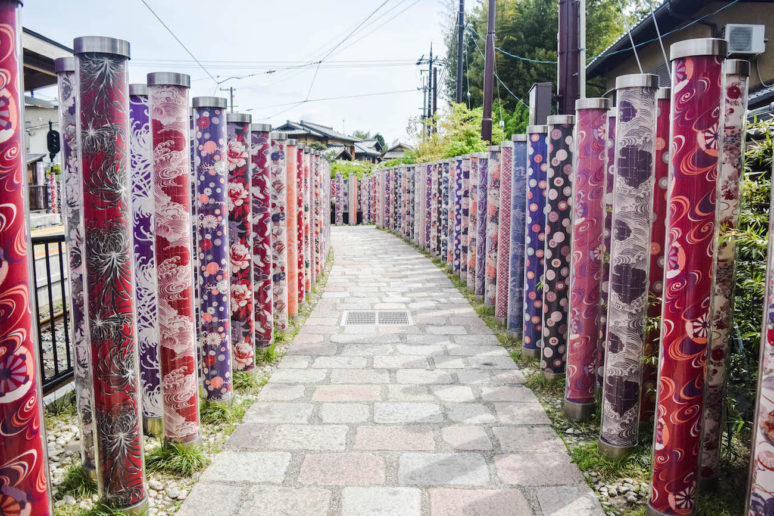 The best time to visit the Kimono Forest is at night, as they illuminate the pillars from 9 pm onwards. We went there during the day though, and it was still a very cool spot. At the kimono forest you can also find the dragon pond, known as "Ryo No Atago". It is believed that if you dip your hands into the water, you will be refreshed and blessed with happiness.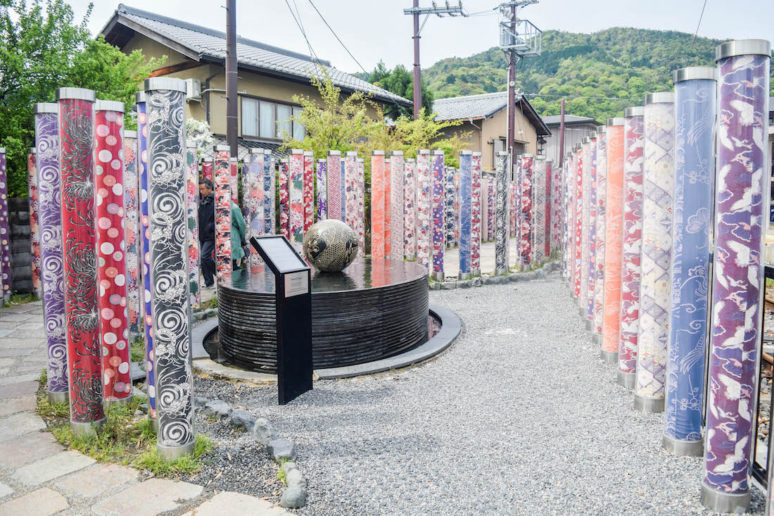 4. GION
One of the first places that popped into my mind when thinking of Kyoto is Gion, the most famous geisha district in Kyoto. Here you can find Japanese traditional wooden machiya merchant houses. There are lots of shops and restaurants. If you're interested to go to a teahouse, or "ochaya", it's also possible to do that in this district. Most establishments are expensive in Gion, but walking around is completely free. Its' a great place to explore the architecture, history and perhaps you'll even encounter a geisha.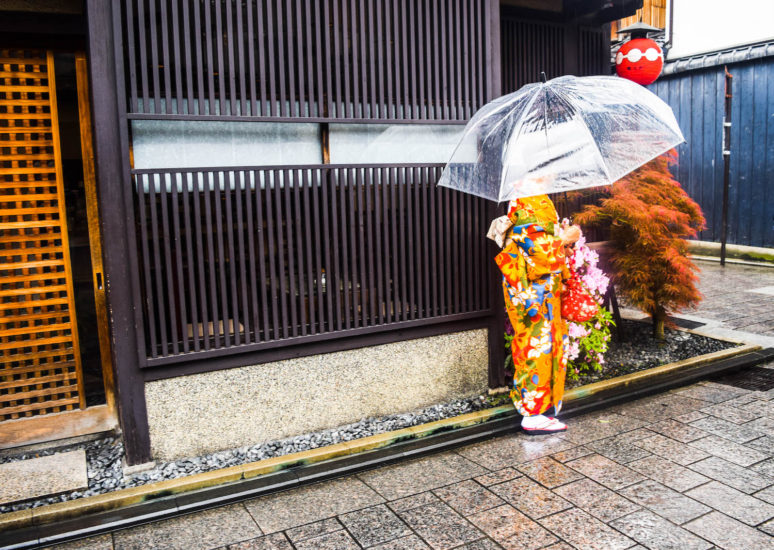 5. KYOTO IMPERIAL PALACE PARK
The Kyoto Imperial Palace, or Kyoto Gyoen, is quite big, and it encompasses the Kyoto Imperial Palace and the Sento Imperial Palace. Although both palaces are free of charge, it is necessary to book ahead to visit the Sento Imperial Palace.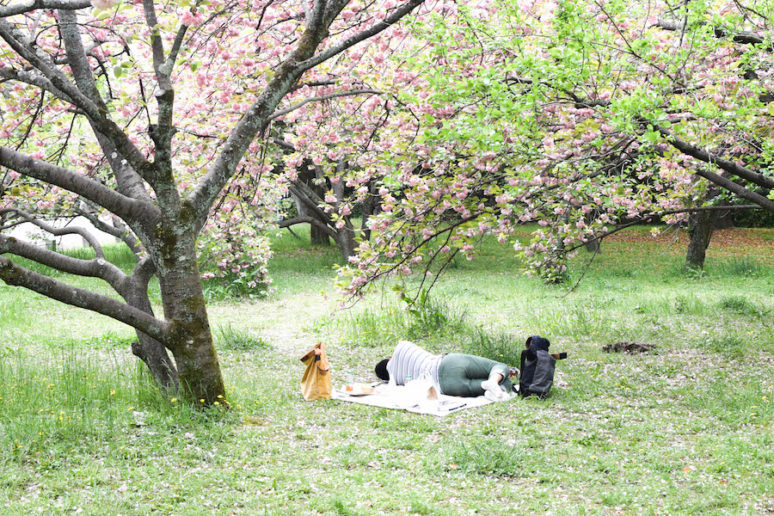 Besides these two palaces, the Imperial Palace Park has beautiful gardens, lots of greenery and flowers. In Spring time, it's a great place to visit the cherry trees. They have the spectacular shidare-zakura or weeping cherry trees that bloom from March to April. I visited the garden early May and a lot of flowers were still in bloom!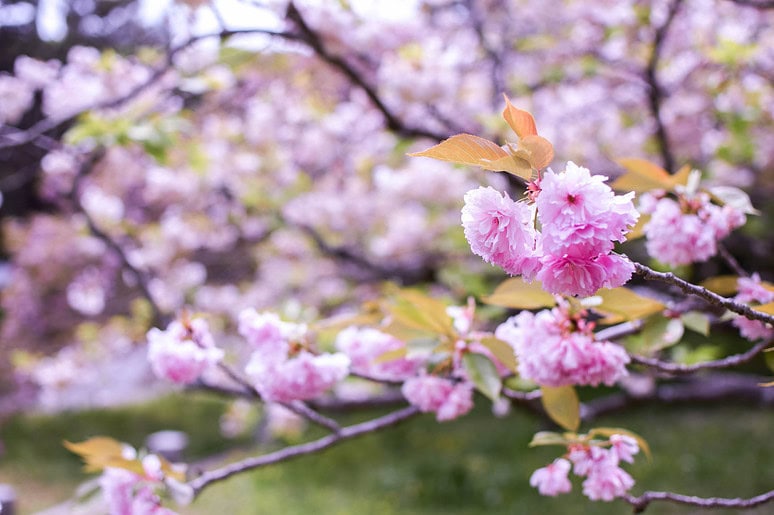 6. NISHI HONGANJI AND HIGASHI HONGANJI
The two large Honganji Temples are located in the center of Kyoto. As they are the headquarters of Buddhism, they are a good place to experience the modern day Japanese Buddhism. The West Honganji, or Nishi Honganji, is an UNESCO World Heritage Site. At this temple you can find various structures, with the largest ones being the Geido Hall and the Amidado Hall. Furthermore, at the temple you can admire surviving masterpieces of architecture from the Azuchi-Momoyama Period and early Edo Period, including the Hiunkaku Pavilion.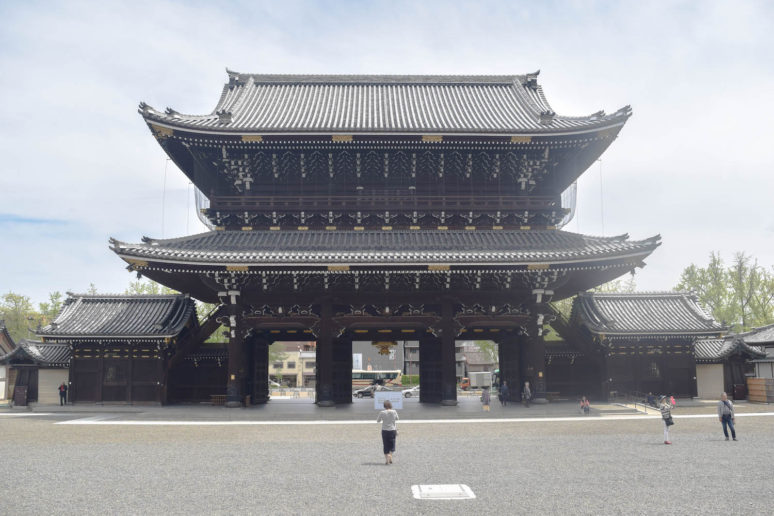 The East Honganji, or Higashi Hnganji, was built eleven years after Nishi Honganji. The main hall of this temple is the largest wooden structure in Kyoto. Both temples are free to enter and it's a great way to explore some of the gorgeous traditional architecture. Personally, I think it's not necessary to visit both, because they really do look alike. But, by all means, if you have the time, why not?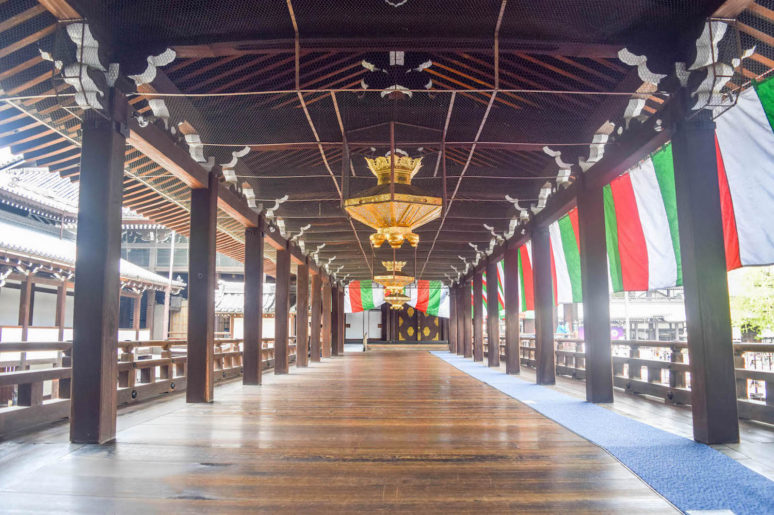 These were the six free fun things you can do in Kyoto. There are certainly more things to explore in Kyoto, either paid or free. We hope you make the most of your stay in Kyoto! Have you ever visited Kyoto and if so what were some of your favorite spots? Let us know in the comments below! Read Next > 10 Things You Must Do In Kyoto
By We Are Travel Girls Contributor Lisanne van Beurden of ChapterTravel.com
Connect with Lisanne Instagram | Facebook | Pinterest | Twitter