Kyoto is a historical town, full to the brim with ancient temples and shrines, but it isn't anything like the historical sites of your middle school field trip days. If you're like me, you may not have heard of it even though it's just two hours away from Tokyo by train (fun fact: if you rearrange all the letters of Tokyo you get Kyoto!) But let me assure you, it is a must-visit if you're in Japan. Here are the top 10 things to do in Kyoto!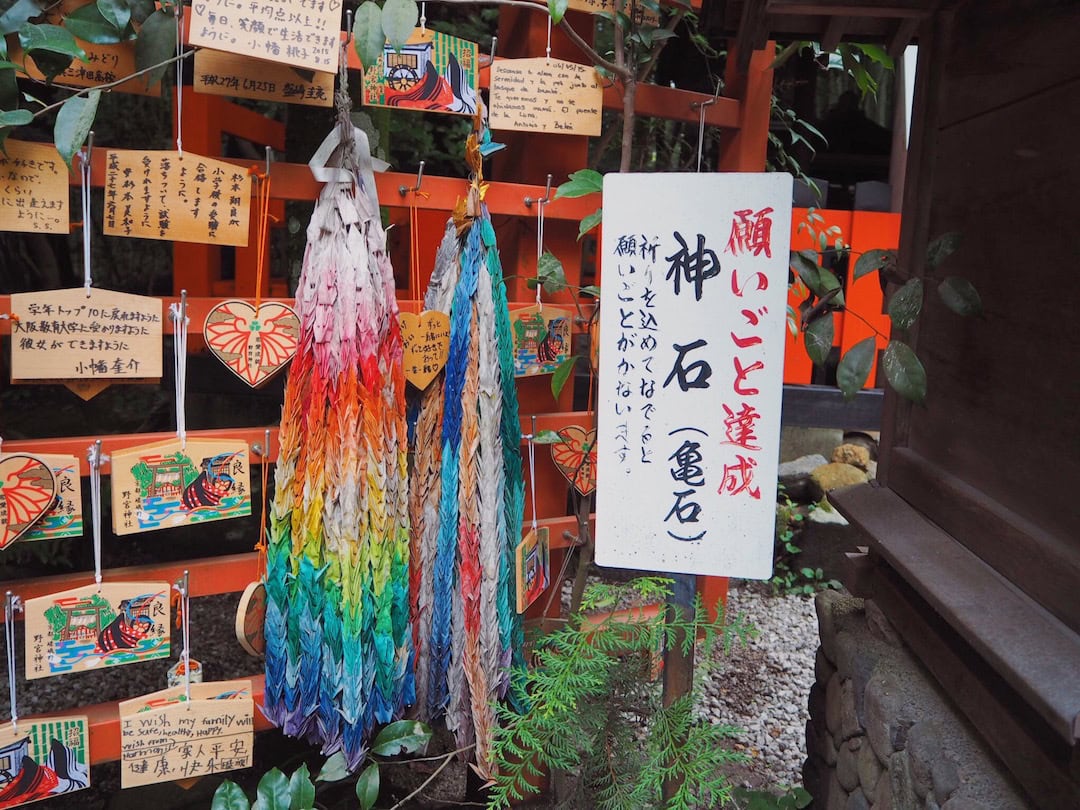 1. VIIT KINKAKU-JI TEMPLE (400 YEN)
You may not be able to go inside the Kinkaku-ji Temple, but a walk around the temple is just as nice. Besides, the exterior is covered in gold leaf and the reflection upon the water is stunning. It makes for such a breathtaking shot that you won't even care that you can't go inside.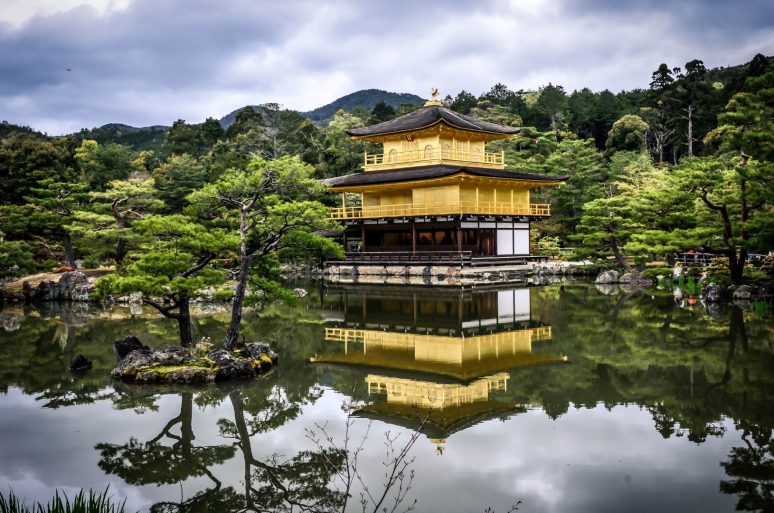 2. STROLL AROUND GION – THE GEISHA DISTRICT (FREE!)
Geishas are Japanese female entertainers who dress up in traditional Japanese kimonos and cake their faces with makeup, and Gion is where you'll find all of them.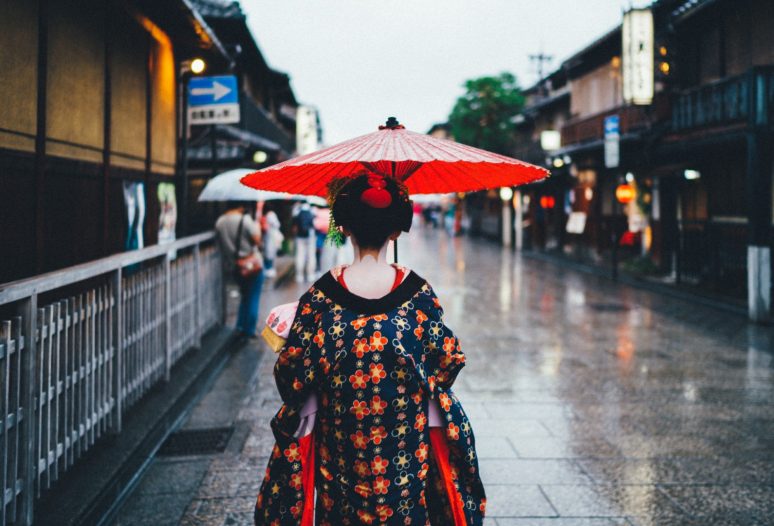 3. EAT RAMEN (PRICES VARY, GENERALLY VERY INEXPENSIVE)
You can't come to Japan without eating ramen! And no, not the cheap packaged stuff that you can make in a minute, the real ramen. Long and thin noodles in delicious broth with any sort of meat and veggies you wish. It's absolutely delicious.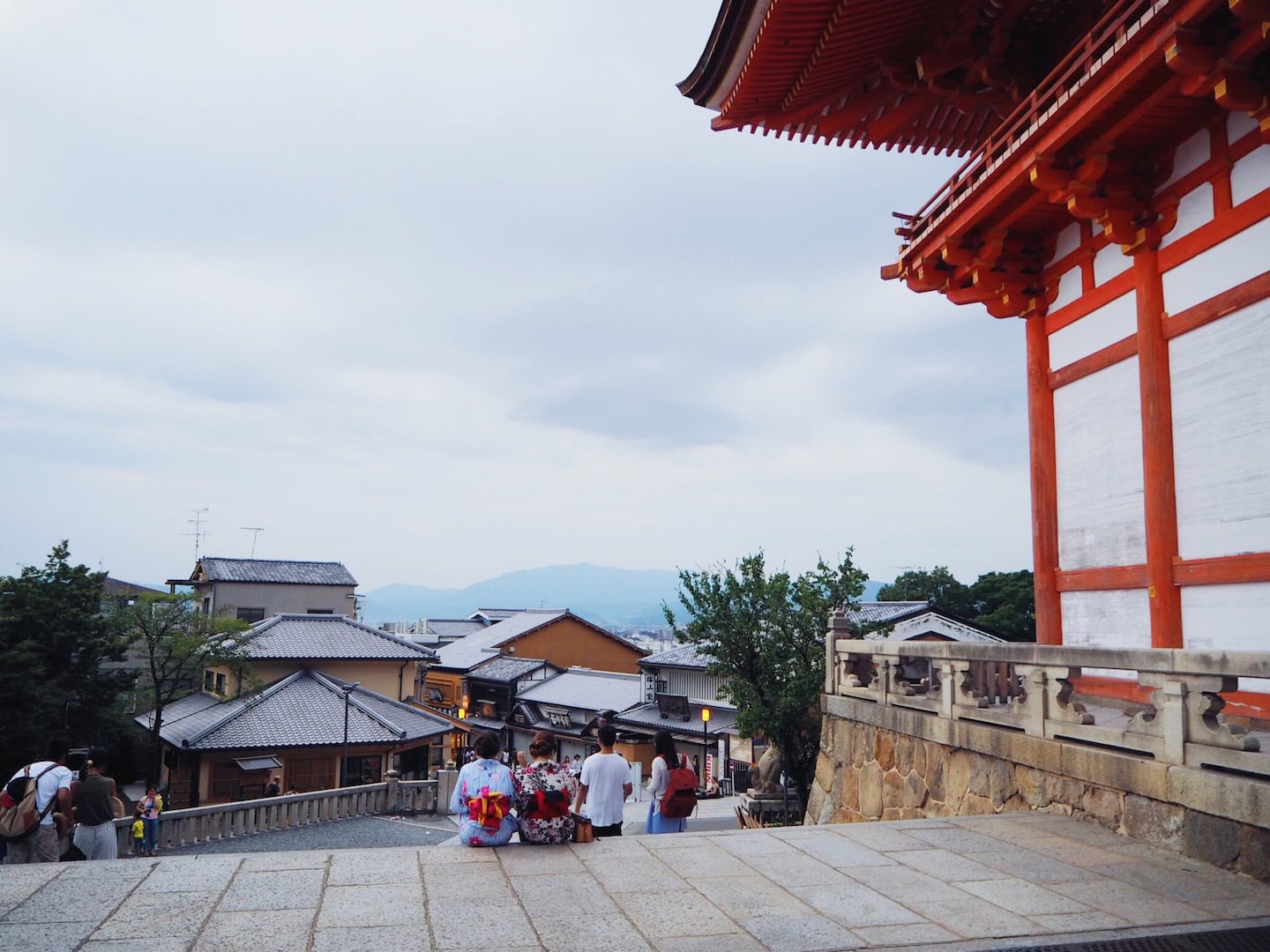 4. VISIT GINKAKUJI TEMPLE AND GARDENS (500 YEN)
This one is much less touristy, and therefore, you'll probably find it much more tranquil than the others. The temple is peaceful and the gardens absolutely stunning.
5. WANDER AROUND THE KIYOMIZU-DERA TEMPLE (300 YEN)
Words fail me when it comes to describing this wonderful temple. It is located up in the hills, so there is a rather steep climb to get there, but once you're there you feel as though you're at peace. You understand how buddhist monks felt up there – far from the clamor of the city.
6. MARVEL AT THE BAMBOO GROVE (FREE!)
Also known as the Arashiyama Bamboo Forest, this is a top spot for photographers in Kyoto. If you visit, be sure to keep walking beyond where most of the tourists enter, because that entrance is filled with power lines and random normal trees that will spoil your photo. Walk uphill and you'll get to a break in the bamboo, but keep going and you'll enter the real bamboo forest, where you can now happily snap away.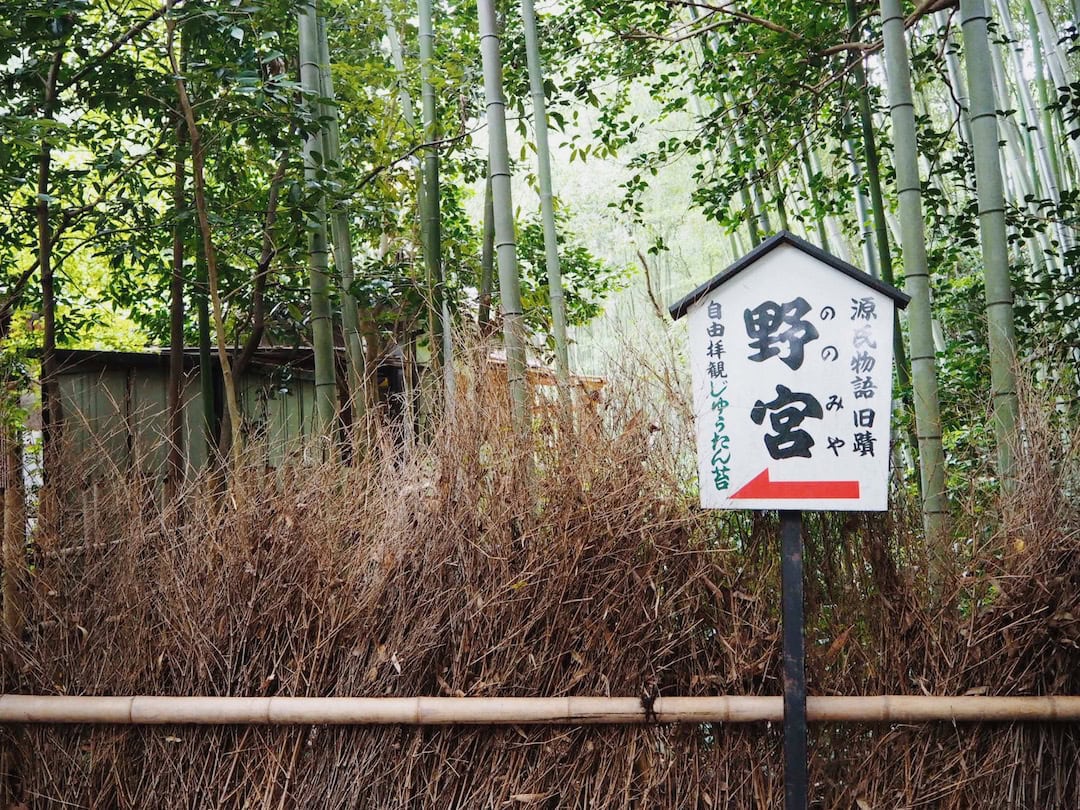 7. STOP BY TENRYUJI TEMPLE (500 YEN)
Right next to the bamboo forest, the Tenryuji Temple reminds me of the quintessential ancient Japanese house, with white walls and brown roofs. Gorgeous and serene, this temple has a humble air to it, and is well worth the visit.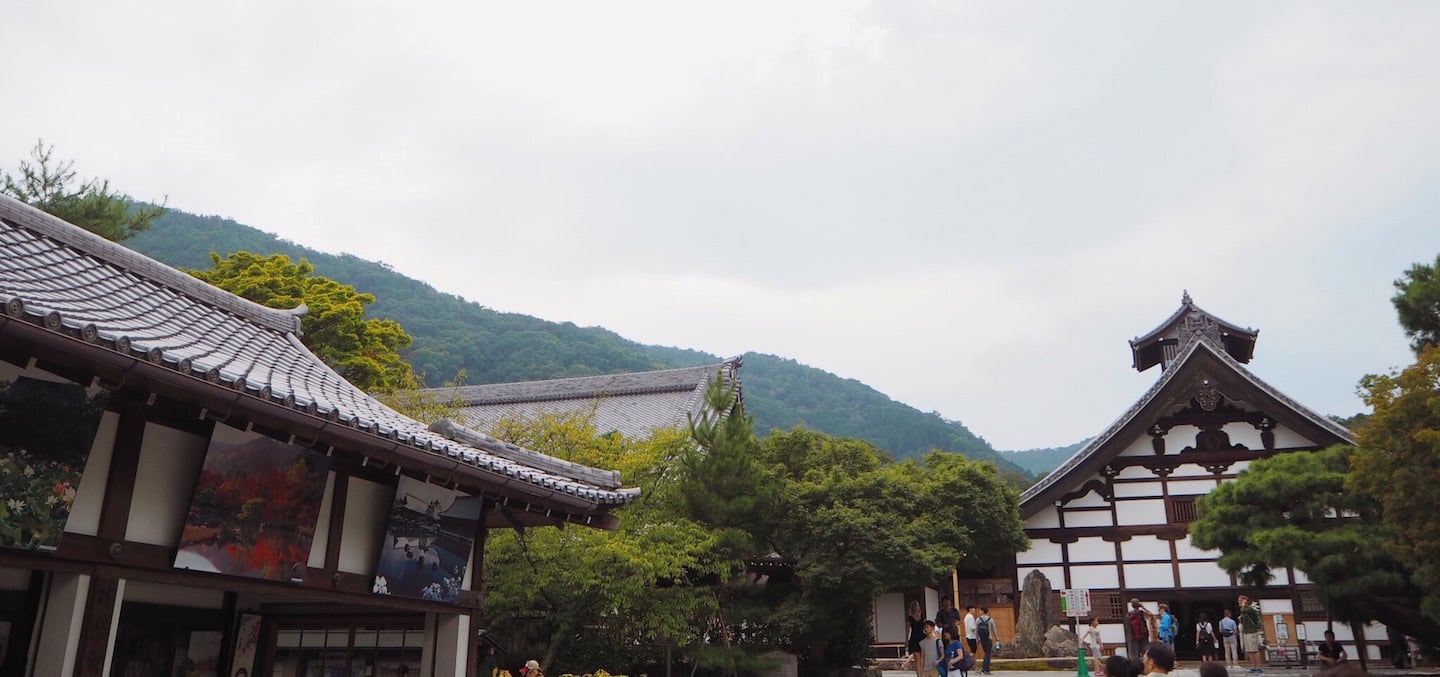 8. TRY GREEN TEA ICE CREAM! (AROUND 100 YEN)
This is a must try in Kyoto. Where else are you going to get green tea ice cream? It really is quite a unique flavor, but is delicious all the same.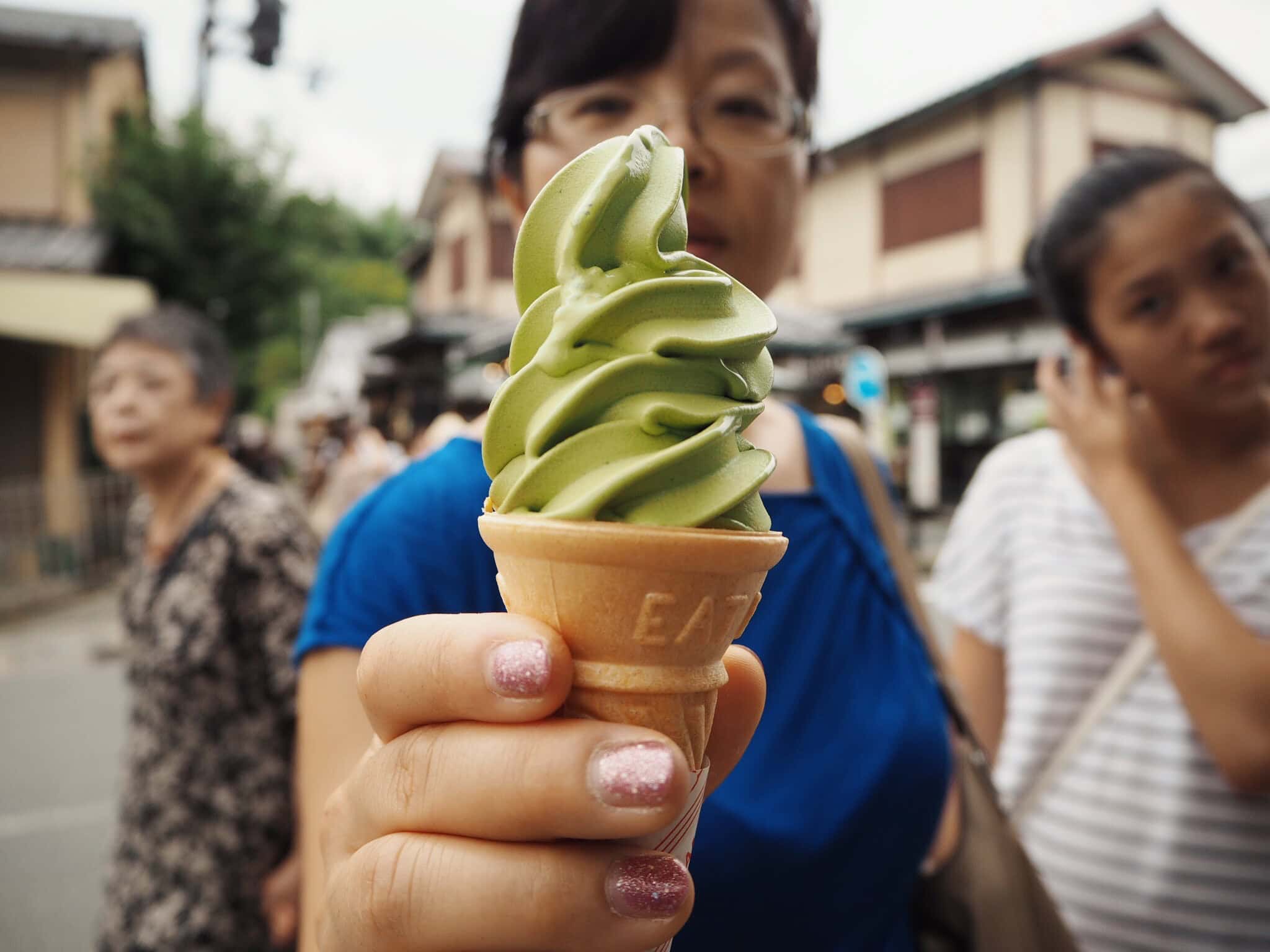 9. VISIT FUSHIMI-INARI SHRINE (FREE!)
Now what kind of Kyoto guide would this be without mentioning the Fushimi-Inari Shrine? You might've seen this shrine before – it's the most famous shrine in Japan (according to Tripadvisor and confirmed by instagram posts). A walkway leading all the way up a rather large hill/small mountain is completely lined with these orange torii gates.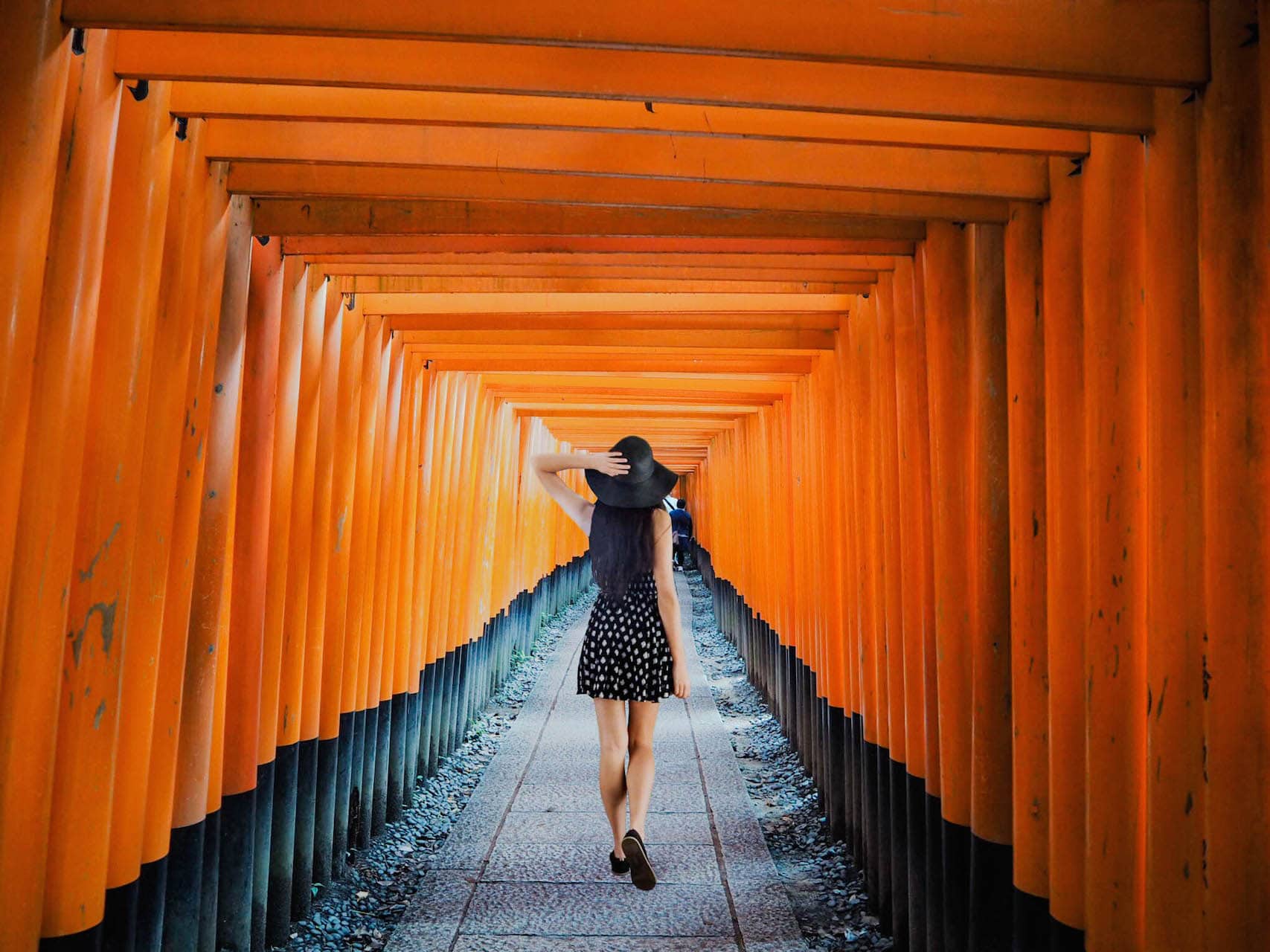 10. PLAY WITH MONKEYS AT IWATAYAMA MONKEY PARK (500 YEN)
There is a decent hike to get up here (about 20-30 min), but then you get to play with monkeys! While this attraction is free, if you want to feed the monkeys you have to pay 100yen for a bag of food. It's not a zoo – the monkeys are wild – and in fact, the humans are the ones who have to stand in a cage to feed the monkeys!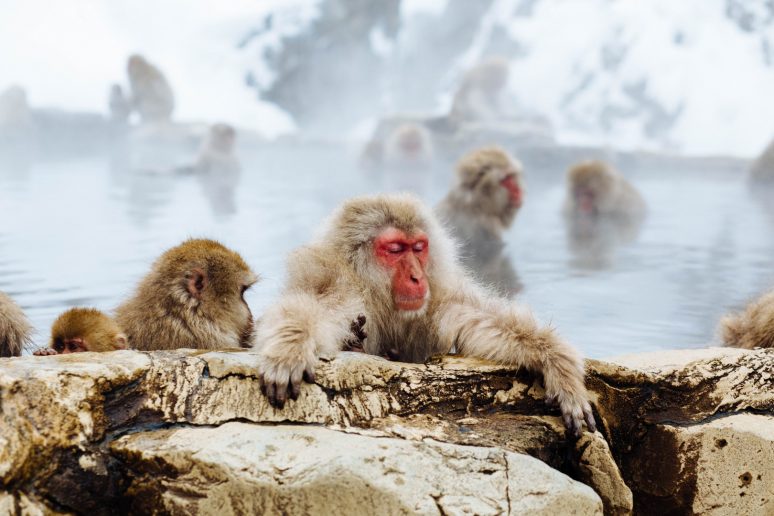 ---
We hope that this article has inspired you to visit Kyoto. If you have any questions about the destination please leave these in the comments below.
To receive our articles and reviews straight to your inbox Subscribe Here.
---
Book Your Stay In Kyoto
---
Read More About Japan
---
We Are Travel Girls Contributor Claire Wang of AdventureAtWork.co.vu
Connect with Claire  Instagram | Facebook | Twitter | Pinterest
---
Pin For Later