I first visited Cambodia and the temples of Angkor Wat in 2003. Back then a visit to Angkor didn't require much planning (well, of course getting to Siem Reap was a challenge), but the actual days spent exploring the temples didn't. You simply hired a tuk-tuk for the day and went to the small ticket office and off you went, Lonely Planet in hand as your guide.
In 2017, it couldn't be more different. Over 2 million people per year head to Siem Reap, the gateway to Angkor so planning your days is essential if you want to have any chance of avoiding the crowds! On my first trip we had the luxury of being one of only a handful of tourists that we saw each day at Angkor. In fact when I was at Angkor Wat, the most famous temple of the Angkor complex, climbing the original stairs to the very top there was not one other person around, just a few monks.
Having had such a wonderful experience there in the past I was disappointed to find it virtually impossible to move at the top of Angkor Wat, with queues over 2 hours to climb the final staircase for the best view. But you still can find solitude at the Angkor complex and in this guide I will share everything you need to know on how to do just that!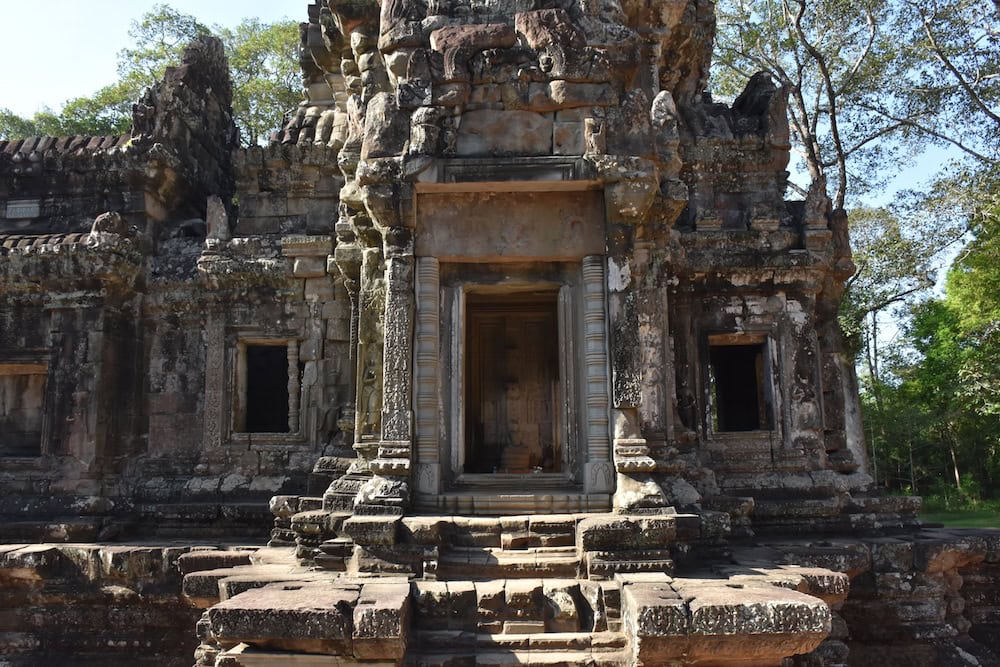 SOME HISTORY ABOUT ANGKOR
Angkor (or capital city) was the capital of the Khmer empire during the 9th to the 15th centuries. Located close to Siem Reap. Whilst the main temple that draws the crowds is Angkor Wat, the ruins and temples in the Angkor area number over a thousand scattered in forests and farmland, with some being just piles of brick rubble and others larger well preserved temples.
The most famous part of the Angkor complex is Angkor Wat (or Capital Temple), which is the largest religious monument in the world covering a space of 402 acres. Originally constructed as a Hindu temple of the god Vishnu for the Khmer Empire, it then later gradually transformed into a Buddhist temple towards the end of the 12th century.
Angkor Wat was built by the Khmer King Suryavarman II in the early 12th century in Yaśodharapura (now known as Angkor) which was the capital of the Khmer Empire, as his state temple and latterly his mausoleum. The temple is the best-preserved temple at the site and has maintained its position as a significant religious centre since it was built, and in 1992 Angkor became UNESCO World Heritage site.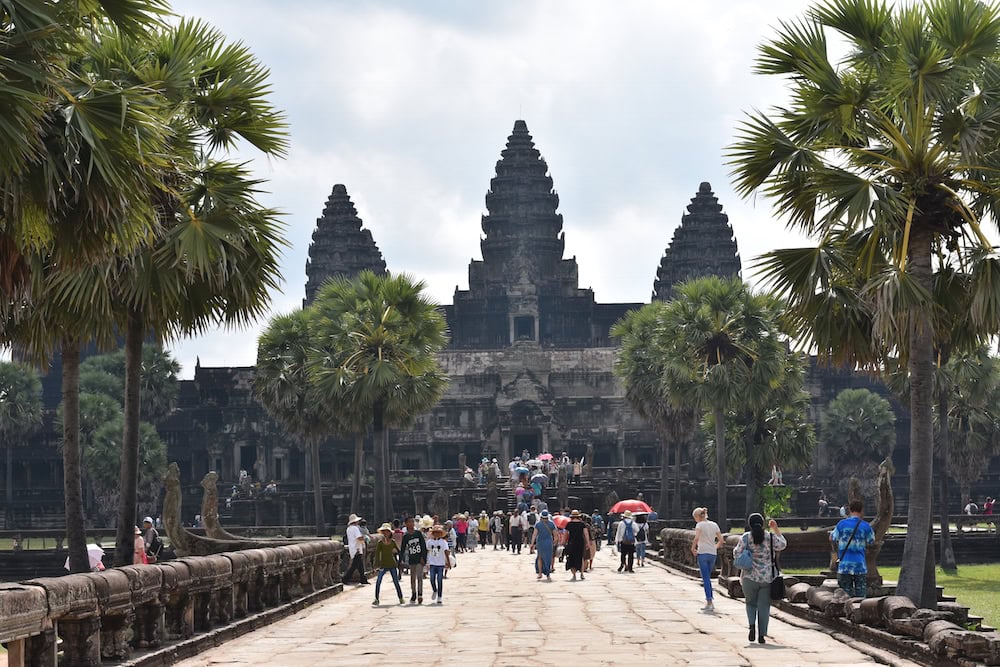 ENTRY TO ANGKOR
Ticket prices recently increased, with a one day ticket now US $37, a three-day ticket US $62 and a seven-day ticket US $72. I personally suggest taking three days to explore the complex, with over 400 square kilometers there is a lot to see. A three day ticket can now be used over a six day period, so you can allow yourself a day off in between.
Your tuk-tuk driver will take you to the main ticketing office on your first day to buy your tickets. If you plan to see sunrise on day 1, then go the day before to get your tickets otherwise you will need to get up even earlier to collect these and you don't want to risk missing sunrise.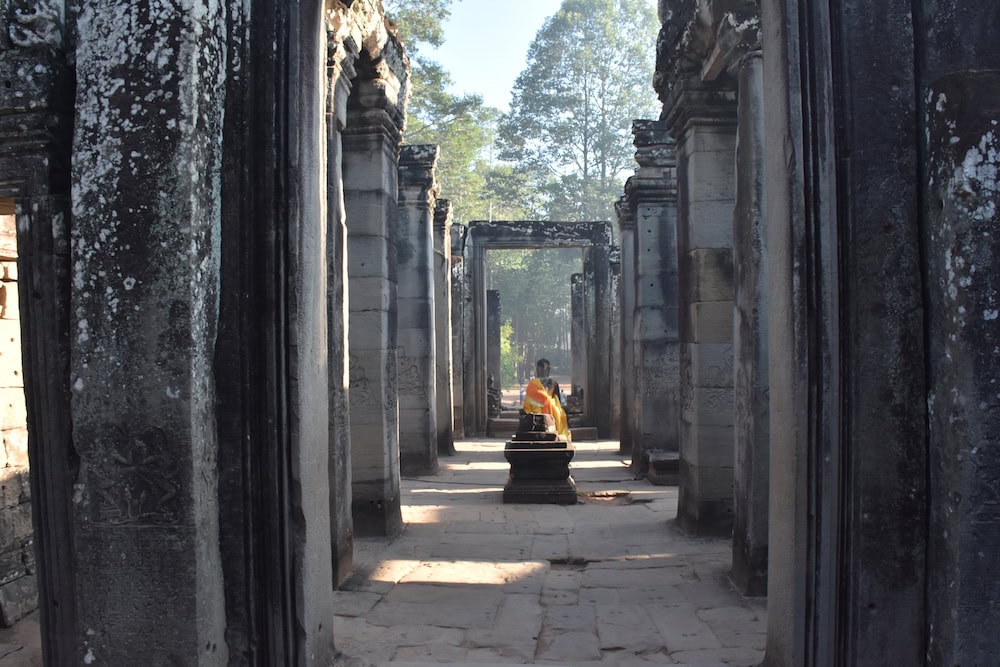 HOW TO GET AROUND ANGKOR
There are a number of ways to get around the Angkor complex, and your choice will depend on what level of comfort you want, your budget and in some cases your fitness level! You can choose between a private taxi, a tuk-tuk, motorbike or even bicycle (see that's where the fitness level comes in!). I would recommend a tuk-tuk, this is a nice way to travel around and you can usually pick your own route and select which temples you want to see and in what order.
Pricing varies wildly depending on your negotiation skills if you are picking one off the street. See if your hotel offers one, we were fortunate that our hotels Jaya House Riverpark and Park Hyatt Siem Reap included a daily tuk-tuk driver. But we heard anywhere from US $15 to US $60 per day.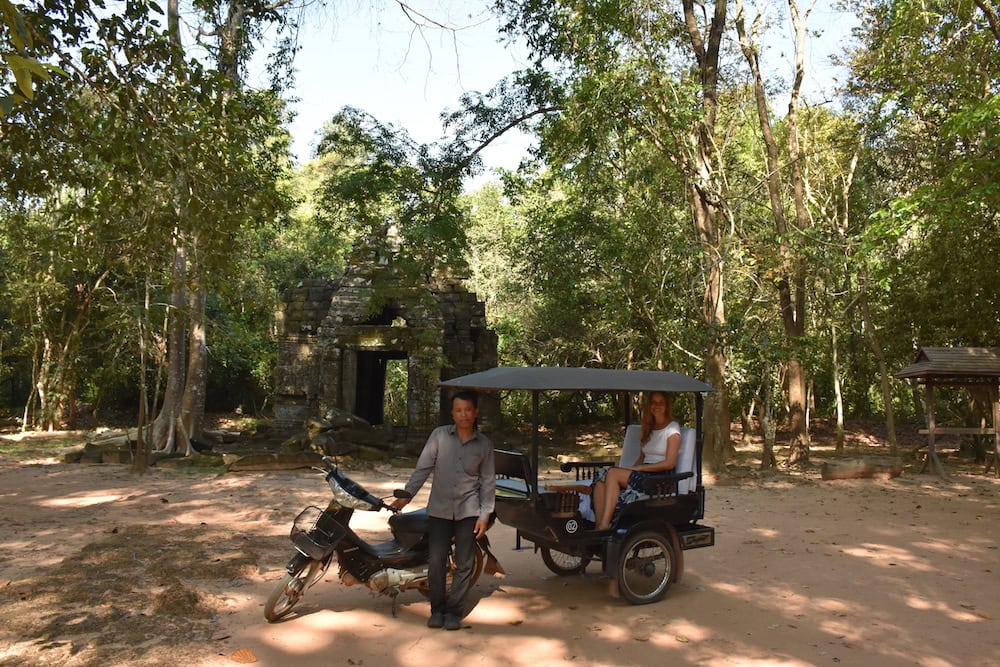 3 DAY ITINERARY
If you are planning to do the whole complex in one day then get ready for a long long day, I highly suggest spacing this out over three days. I have included the itinerary for three days at Angkor, take at least one days rest in between. We did two full days and then a day off before the third. You can switch around the days I have listed, but this is what worked for us, both in seeing the temples, and also not getting too tired.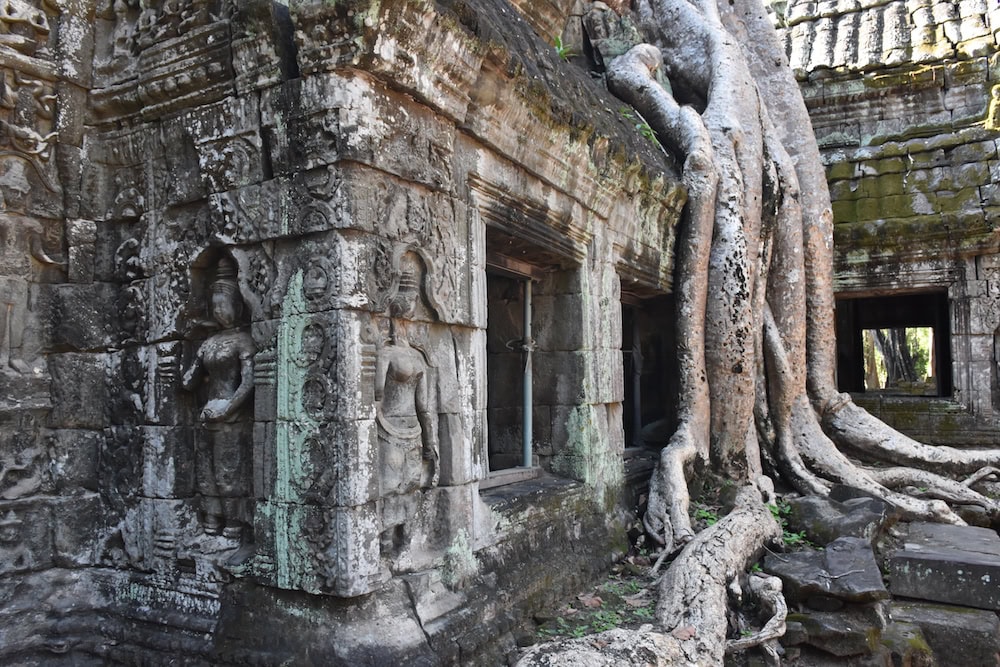 Day 1 – The Big Loop
I suggest doing as much as you can on Day 1. I promise you that you will get 'templed-out' so seeing as much as you can as early as you can is important. This also means you should research the temples, and if there are any you really want to see and photograph do them first. By day 3 I was ready to throw my camera in the lake so you probably want to get to your favourites first! Try and get started around 7am, by 10 am the heat is brutal and will really impact how much you want to see.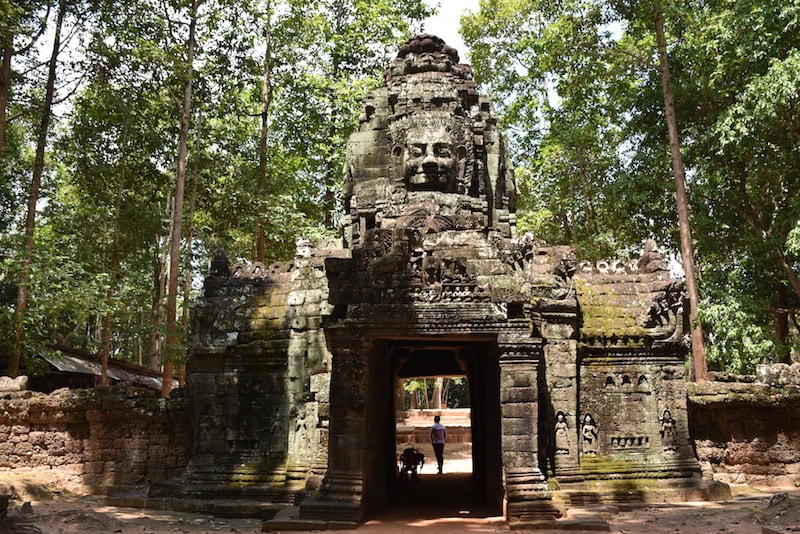 We tailored our own version of the big loop starting at Ta Prohm (think Tomb Raider), Banteay Kdei, Pre Rup, East Mebon, Ta Som, Neak Prean and Preah Khan. In hindsight I would suggest asking your driver the best time to visit Ta Prohm, it was really busy with people fighting to get in front of the temples overrun by tree roots. But the rest of our order worked really well.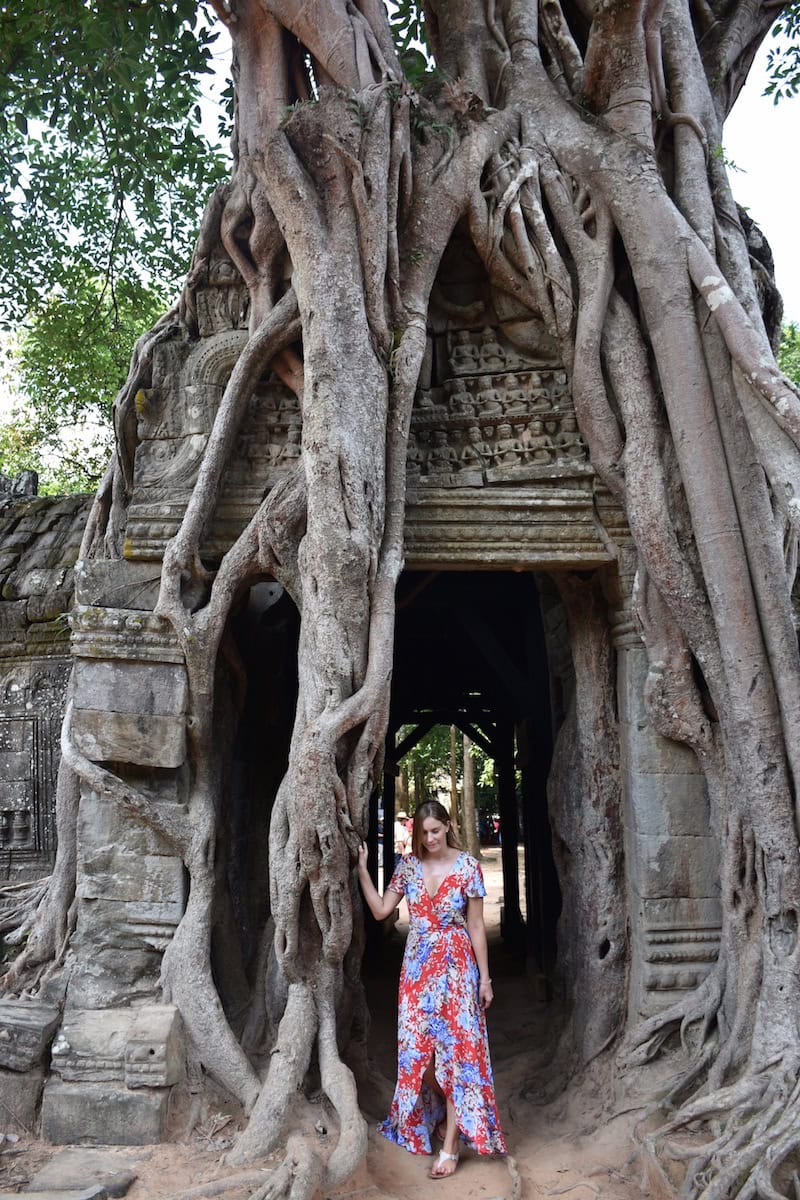 And we loved ending with Preah Khan, which has an arguably more impressive tree growing over part of it and had only a couple of people exploring when we did. Apparently this temple, doesn't receive as many visitors (the tour groups probably don't have it on the itinerary) so anytime of day would be good to visit.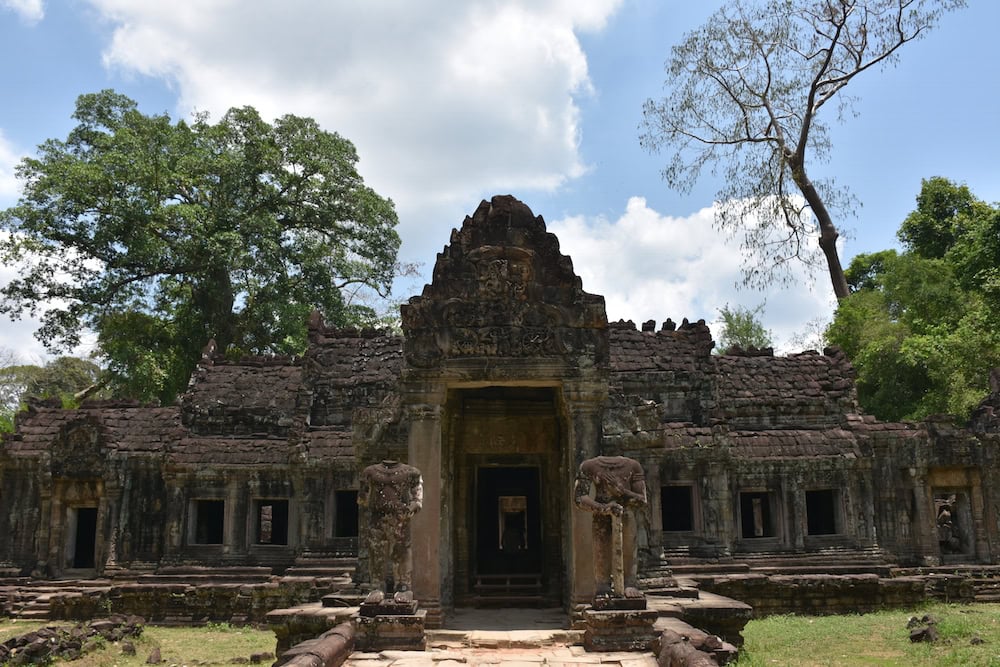 Day 2 – Angkor Wat & Bayon Temple
These are two big and beautiful temples, so they are worth dedicating some time to. If you want to do sunrise at Angkor Wat then you will be joining many others. Once you have your sunrise shot, head inside the temple as quickly as possible, in fact if I were you I wouldn't even wait for the sun to fully rise before getting inside. We chose to skip sunrise here (see our Day 3 option for sunrise) and went early-ish in the morning. I don't know if there is a time of day that Angkor Wat is not busy, but 8am certainly wasn't it.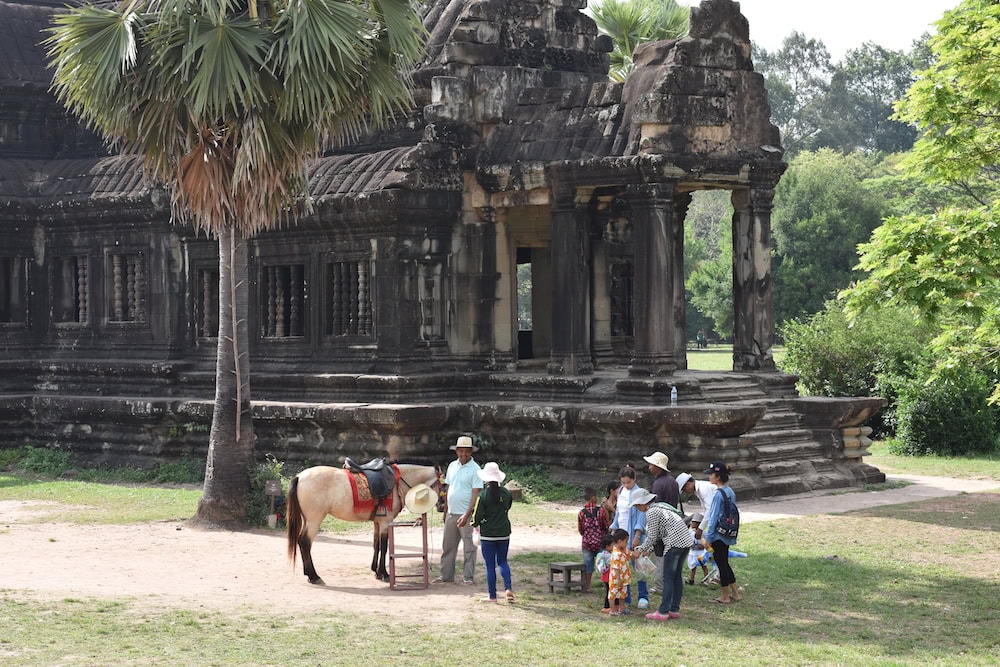 Our tuk-tuk driver waved us off and said "see you in 3 hours!". Well, we were back at the tuk-tuk in less than an hour. Angkor Wat is huge and you can definitely spend alot of time here if you are tolerant of the crowds or lucky enough to find a time of day when it is quieter. My lovely friend Sarah who I travelled to Cambodia with in 2003, did in fact spend 3 hours just reading and translating the well preserved murals that encircle the temple, so I didn't feel the urgent need to do that again.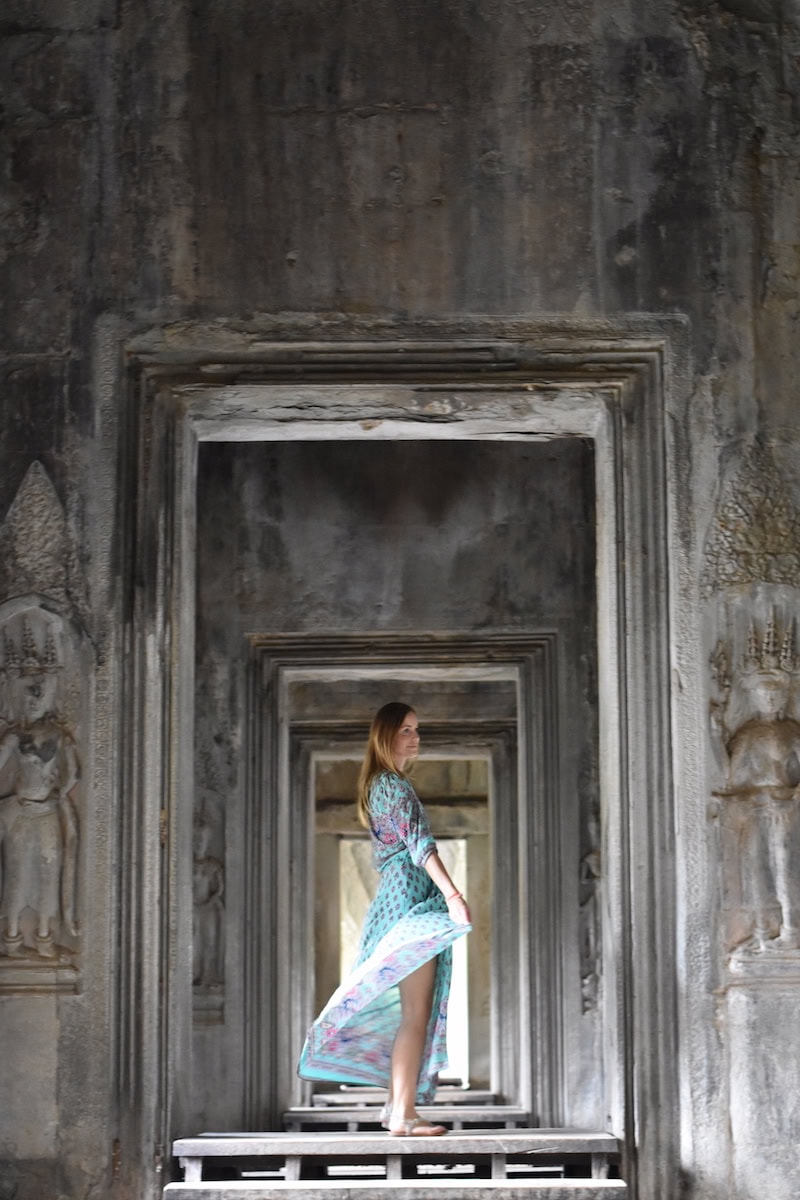 Next we went over to Bayon Temple. You will probably know Bayon from the recognisable faces carved into the temple. Unfortunately, the temple was also extremely busy and difficult to navigate. Since we didn't have a great experience here we decided to go back on Day 3 just after sunrise, when we were able to enjoy it with very few others around. Assuming you do spend a large amount of time at these two temples, you may want to call it a day there and head back to your accommodation for a rest. Or you could make your way to a couple of the temples I mention for Day 3 or out to the further temples outside of the city.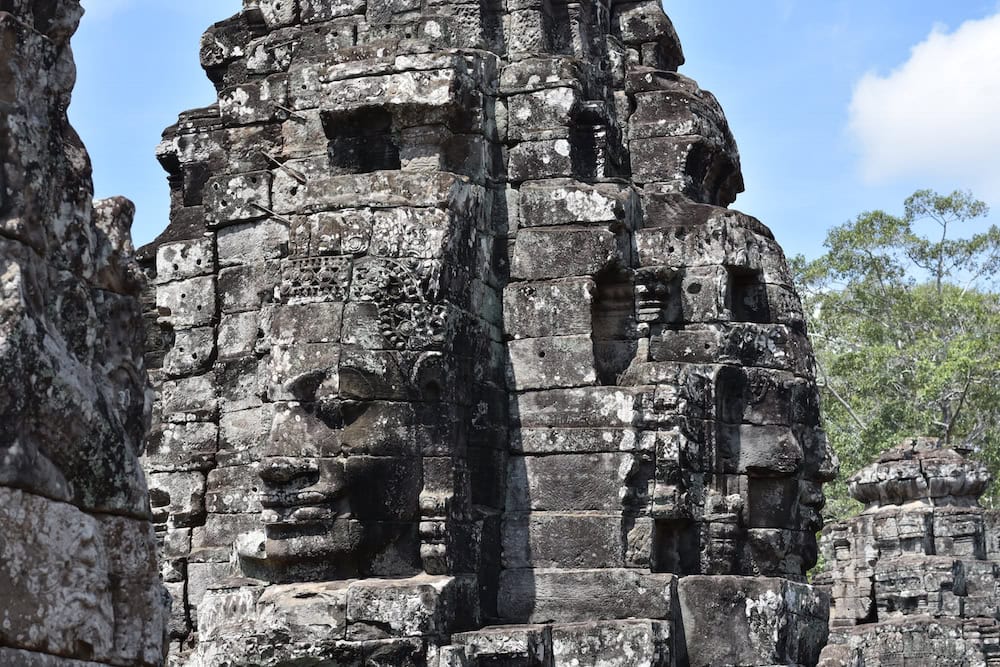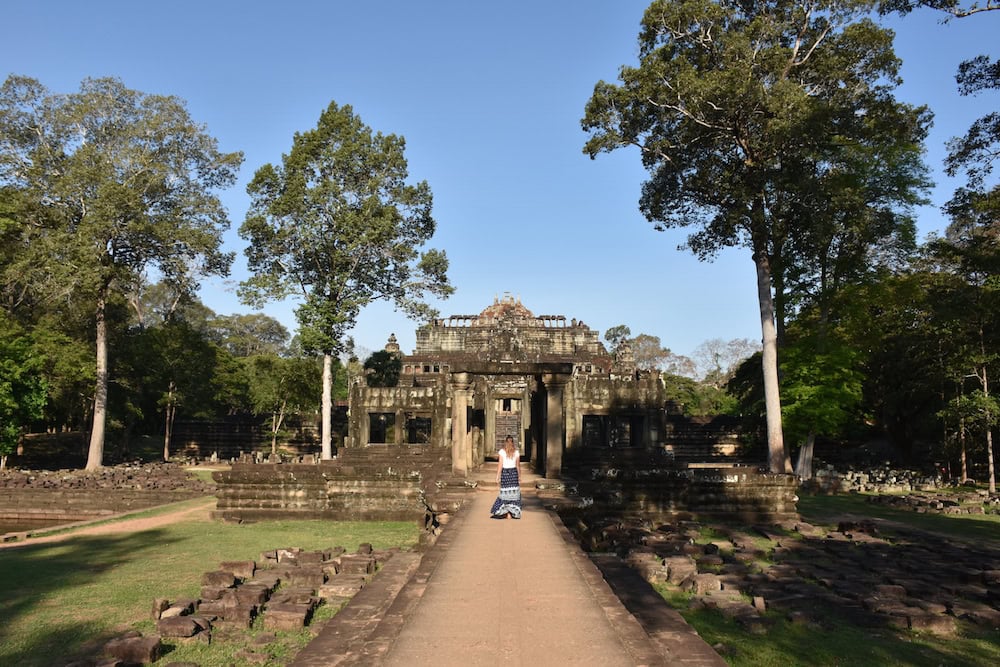 Day 3 – Sunrise at Phnom Bakheng
There are three temples open for sunrise – Angkor Wat, Banteay Kdei and the lesser known option Phnom Bakheng. Tip – always choose the lesser known option! Day 3 has to be my favourite largely due to us starting with sunrise at Phnom Bakheng. Having looked at alternatives to Angkor, we heard that Banteay Kdei was also busy, but I randomly found by some Google search that Phnom Bakheng was also open for sunrise. We had our tuk-tuk driver drop us here and there were no other tuk-tuks waiting, good sign. We walked up the hill for around 15 minutes in the pitch black to arrive at the temple with absolutely no-one else there!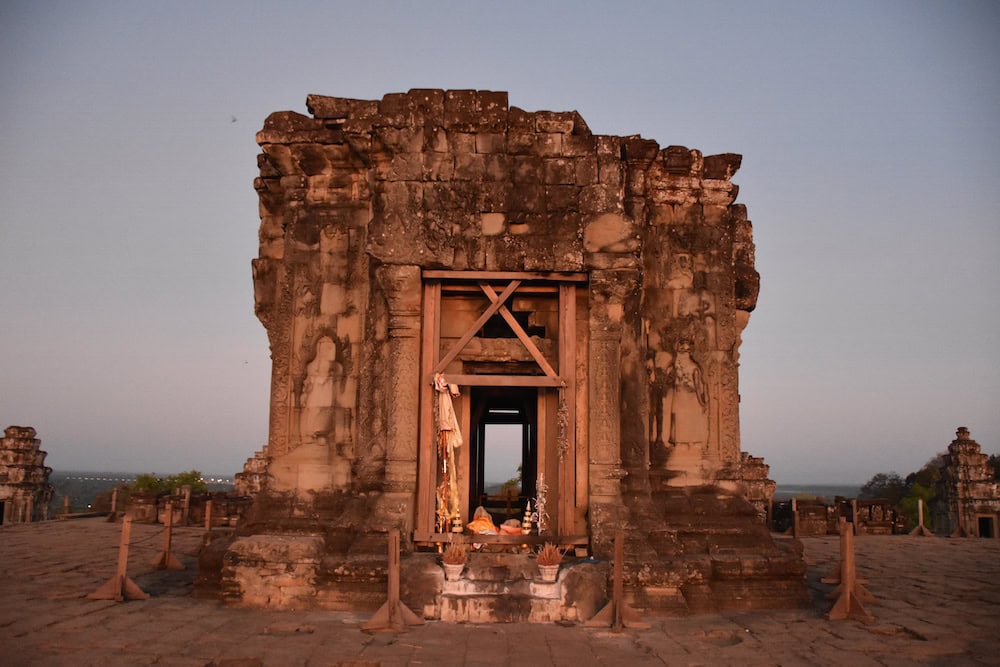 We climbed to the top of the temple, and as some light started to emerge a mother and daughter joined us. But that was it. Four people, sunrise, Angkor, I hope this doesn't spoil it, but if the only take one piece of advice from this article, its this – go to Phnom Bakheng for sunrise!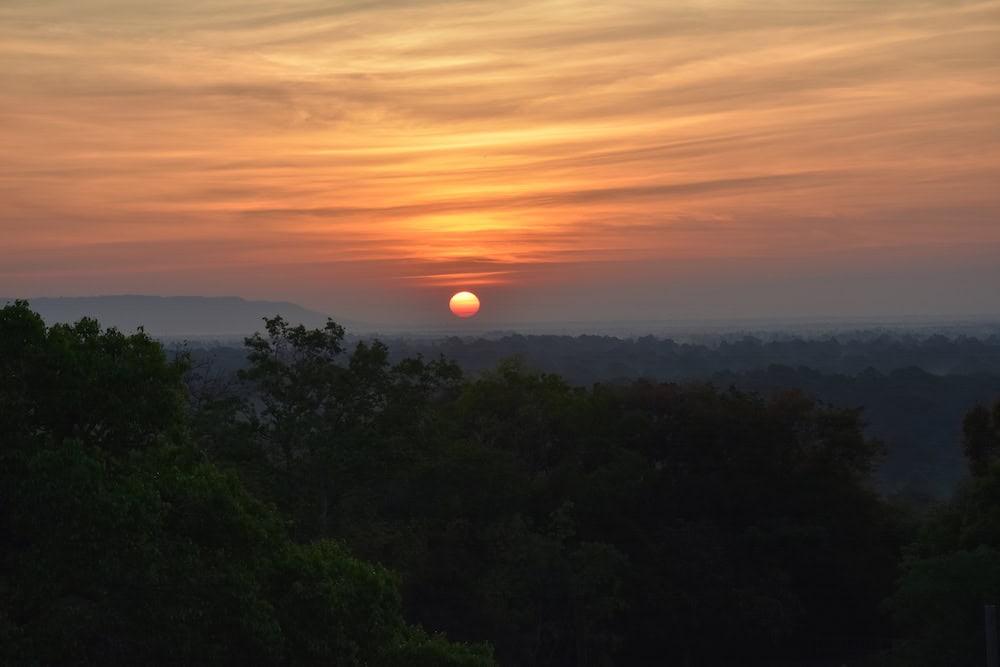 After we enjoyed the sunrise it was time to move on, we decided to go back to Bayon Temple. It doesn't open until 7.30am. Arriving before 7am we wandered around to the sides of the temple away from the main drop off entrance to take photos wandered in. There were maybe 7 other tourists, a couple with guides, so technically not allowed, but difficult to regulate! As we left people were still being turned away until the official opening time.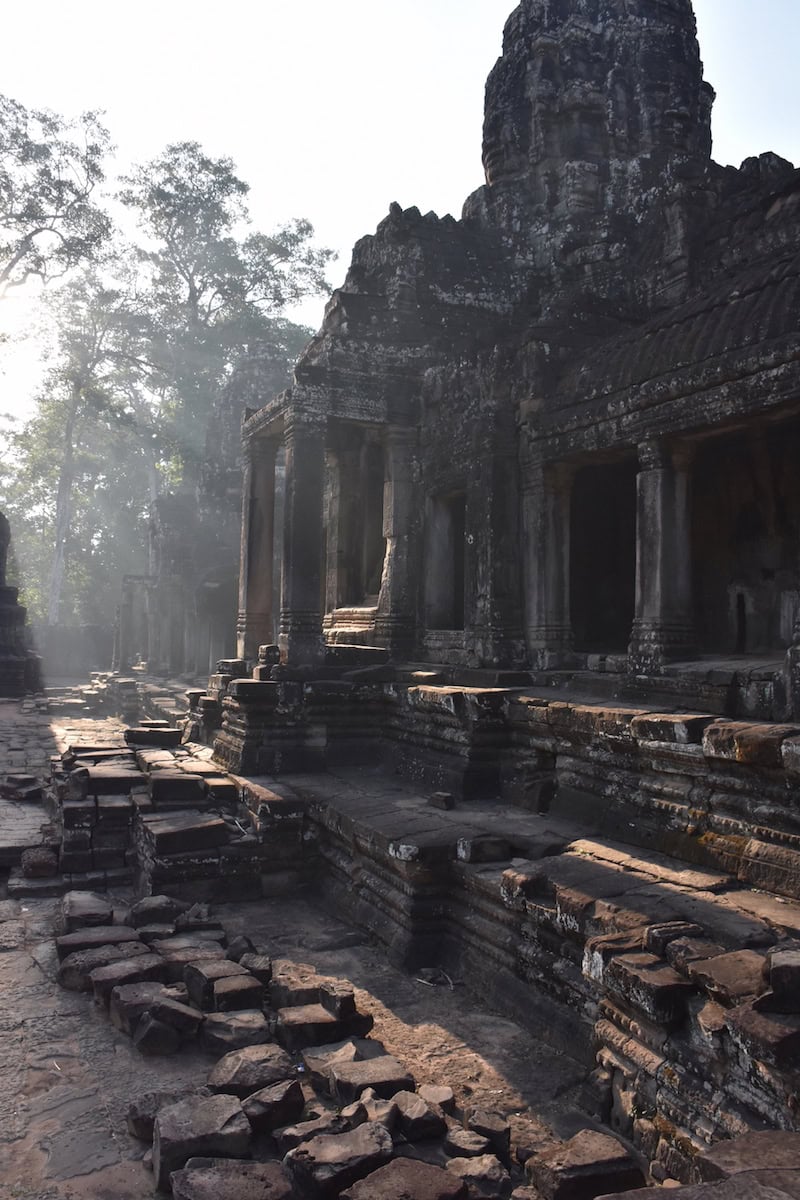 After this, go and see all the temples you didn't already see in the first two days. For us this included Thommanon, Ta Keo, Tonle Sap, Banteay Thom. Alot of these smaller temples are not on the loops for tour groups, so you will find you have them all to yourselves. I recommend asking your driver to take you to all the small temples, and also the old bridge where the tree roots are growing over the original bridge.
All of these temples are the smaller less visited ones and at every single one of them we had the place entirely to ourselves or with 2-4 other people.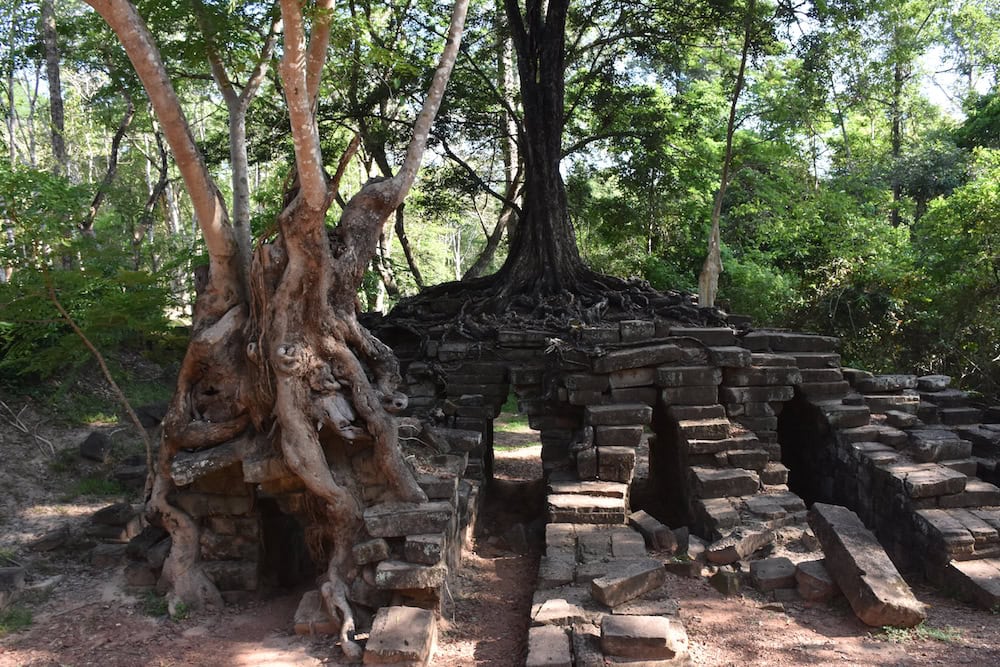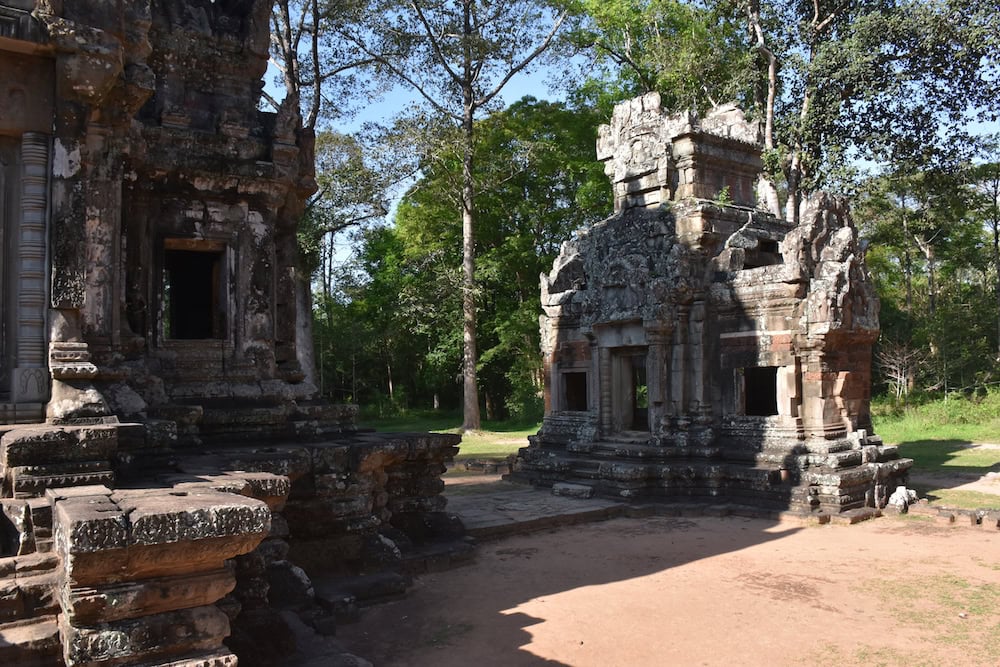 WHAT WOULD I DO DIFFERENTLY?
I would probably suggest doing sunrise on Day 1. The light at sunrise was unexplainable, truly one of the most beautiful moments I have witnessed. Whilst we try not to regret our travel choices, I would probably have liked to do sunrise on day 1 or 2 so that we had the option to do it again a second or even third time at different temples.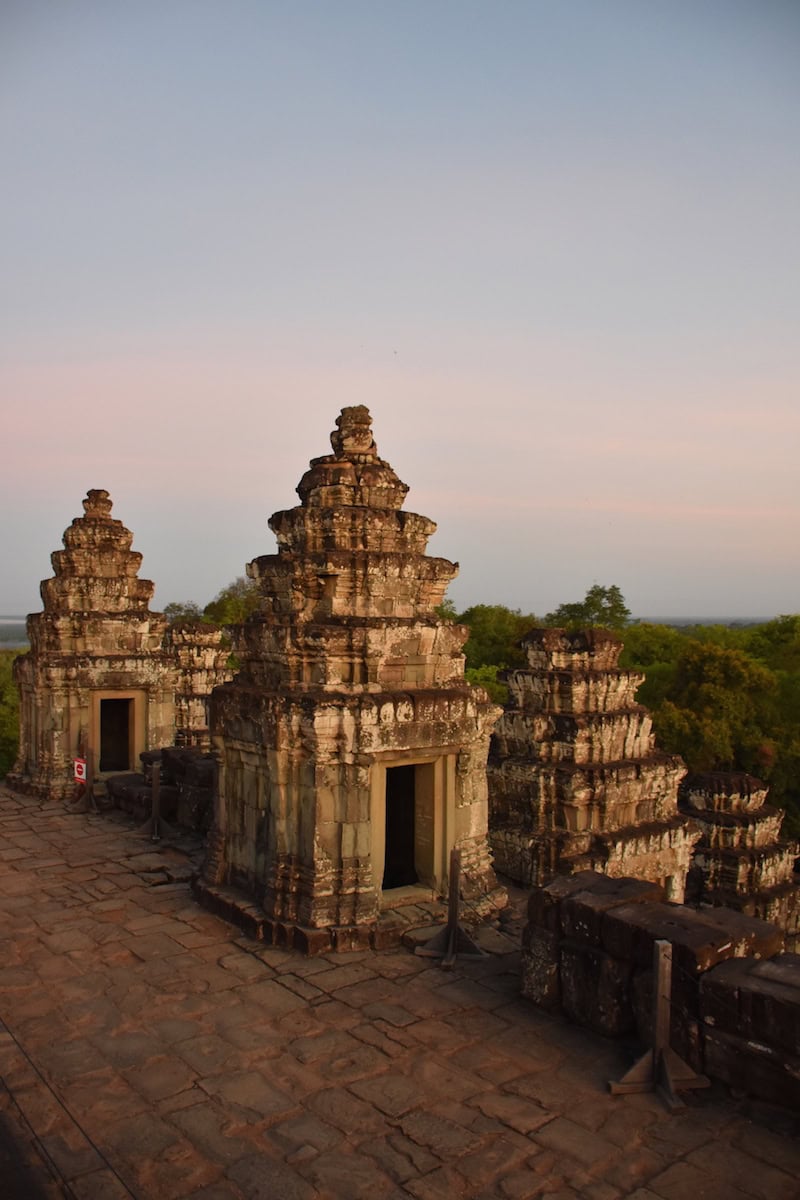 WHAT ELSE COULD YOU DO?
If you want to explore beyond the complex you can travel out to Beng Melea. I visited here 13 years ago when there was just myself and my friend, a guide (aka guy nearby who was like, no-one comes here, why are you here, ok give me $5 and I will show you around) and a sign telling us to beware of the land mines. Having had an experience like this, I didn't personally want to go back with crowds of tourists. But it was really cool, as the temple is deep in the jungle so I would recommend adding it if you have time.
---
I hope this post has helped you to plan your own visit to Angkor. Please share any other tips for visiting the Angkor complex with our readers in the comments below.
---
---
Read More About Cambodia
---
My Favourite Places To Stay In Siem Reap
---
Pin For Later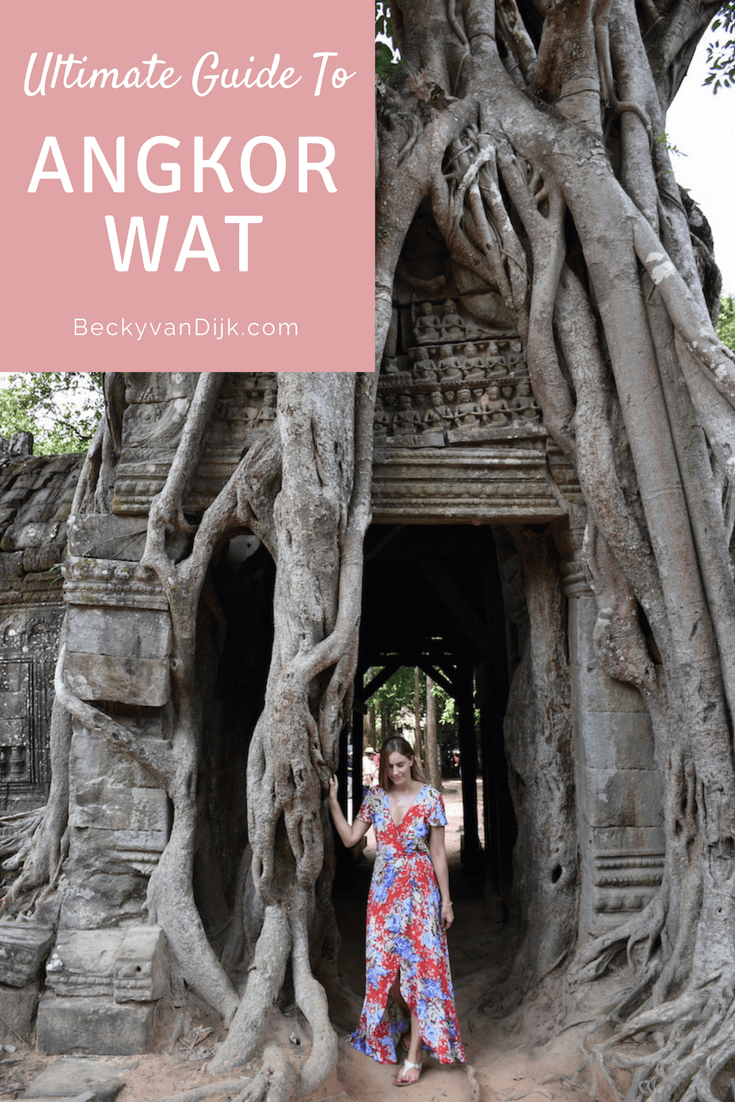 This website is a free resource and to keep it free for my readers I may use affiliate links in articles. If you make a purchase via the links on this site you will pay the same price, but I may receive a small percentage which helps me to keep bringing you new and informative content every day! Any products I endorse I personally use and love. Please see my Disclosures for more information.