Travelling can quickly undo all of the hard work we have made through the year on looking after our skin. When you are busy exploring a new destination, it is easy to forget to cleanse properly when you get back to your hotel at the end of a long day of sightseeing. And oftentimes we leave some of our usual products at home in order to pack light – but in fact, when we travel is the most important time to be looking after our skin!
First, your skin has to deal with a long travel day to get to your destination, probably with time spent in an aeroplane and at airports, then at your destination, you may be met with a potentially extreme climate change – either going from a cold climate to a hot climate or vice versa. Then your diet and alcohol intake may change because you are travelling. All of this adds up and can wreak havoc on our skin so it's important to bring good products along with us on vacation. So ditch one of the pair of shoes and make sure your bag is packed with some wonder products to look after your skin.
In this guide, I share my absolute favorite skincare products that I always have in my wash bag when I travel. You don't need to go out and buy all of these at once, some of them are investment products and you should select a couple that suits you and your travels. I have broken up my recommendations into beauty essentials for a long haul flight, for a winter/snow vacay, for a summer holiday and finally my year-round must-haves.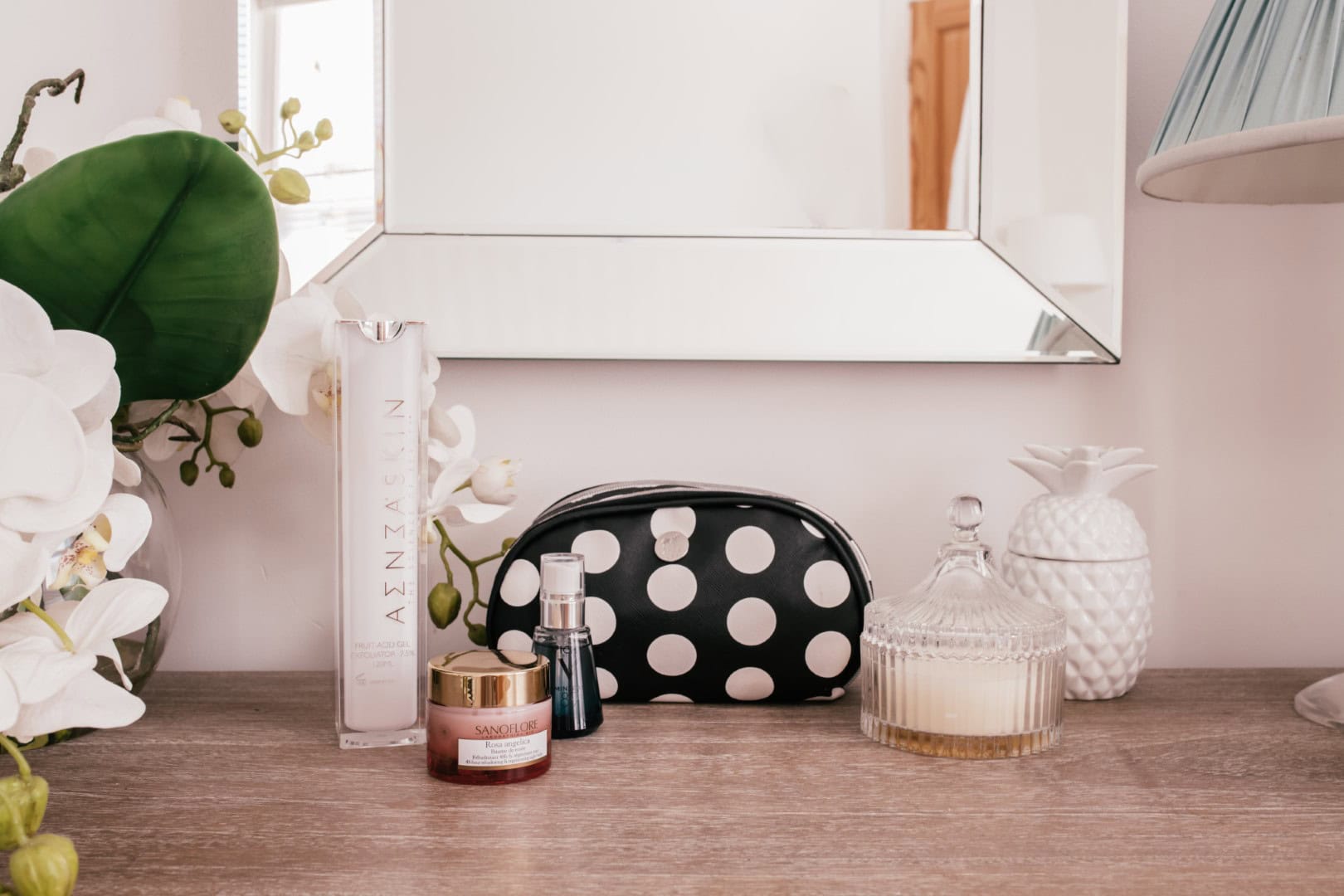 Beauty Products For A Long Haul Flight
Staying hydrated during a long haul flight is absolutely essential. Before any long travel day I make sure to drink plenty of water for at least 48 hrs before the flight, this helps with jetlag and keeping your skin hydrated once you get onto the plane. But drinking water isn't always enough, so I make sure to pack a set of hydration essentials in my carry on so I can stay fresh during the flight.
SkinMatrix HD Exfoliating Cleansing Pads – Once on the flight you probably want to remove your make-up. I typically use a simple face wash at home, but on a flight, this is a bit tricky with the tiny bathroom sinks! So I tried to use facial wipes, however everyone I used dried my skin and irritated my eyes until I discovered Skin Matrix! These products are moisturising and with no irritation making them my go-to facial cleansing wipe available in a handy container that is perfect for my carry on. And since they are not liquid I don't have to worry about the 100ml rule.
Vichy Mineral 89 Serum – I love this Vichy product because it is so light and refreshing. It doesn't feel heavy on your skin at all, so once you have used the Skin Matrix wipes to cleanse I recommend applying a good amount of this serum and reapplying a couple more times through the flight if you are travelling long haul.
Vichy LiftActiv Hyalu Eye Patches – About two hours before landing, pull out your eye patches and wear these for around 15 minutes to revitalise the under-eye area. This will leave you enough time to then make your way to the bathroom and put on a bit of make-up so you emerge from your flight looking your best!
Lanolips 101 Ointment – Keep your lips moisturised throughout the flight with this original super balm. Pro-tip – use this ointment in other dry areas, such as your cuticles throughout the flight.
L'Occitane Shea Butter Hand Cream – I always travel with hand cream as my hands are one of the areas I find that dry out the most on travel days. This is worsened by frequently using hand sanitizer at the airport and on the flight. I like L'Occitane because you can buy this in packs of three and in small travel sizes. Plus I love the smell of their products!
Silk Eye Mask – Bring your own silk eye mask onboard so that you can refresh your eyes whilst sleeping on the flight. I prefer to bring my own silk one as this is less rough on your eye area than the ones airlines provide.
VitSpritz Adult Multivitamin Spray – An easy way to get your vitamins on the go whilst travelling, VitSpritz is a perfect travel companion to pop into your hand luggage.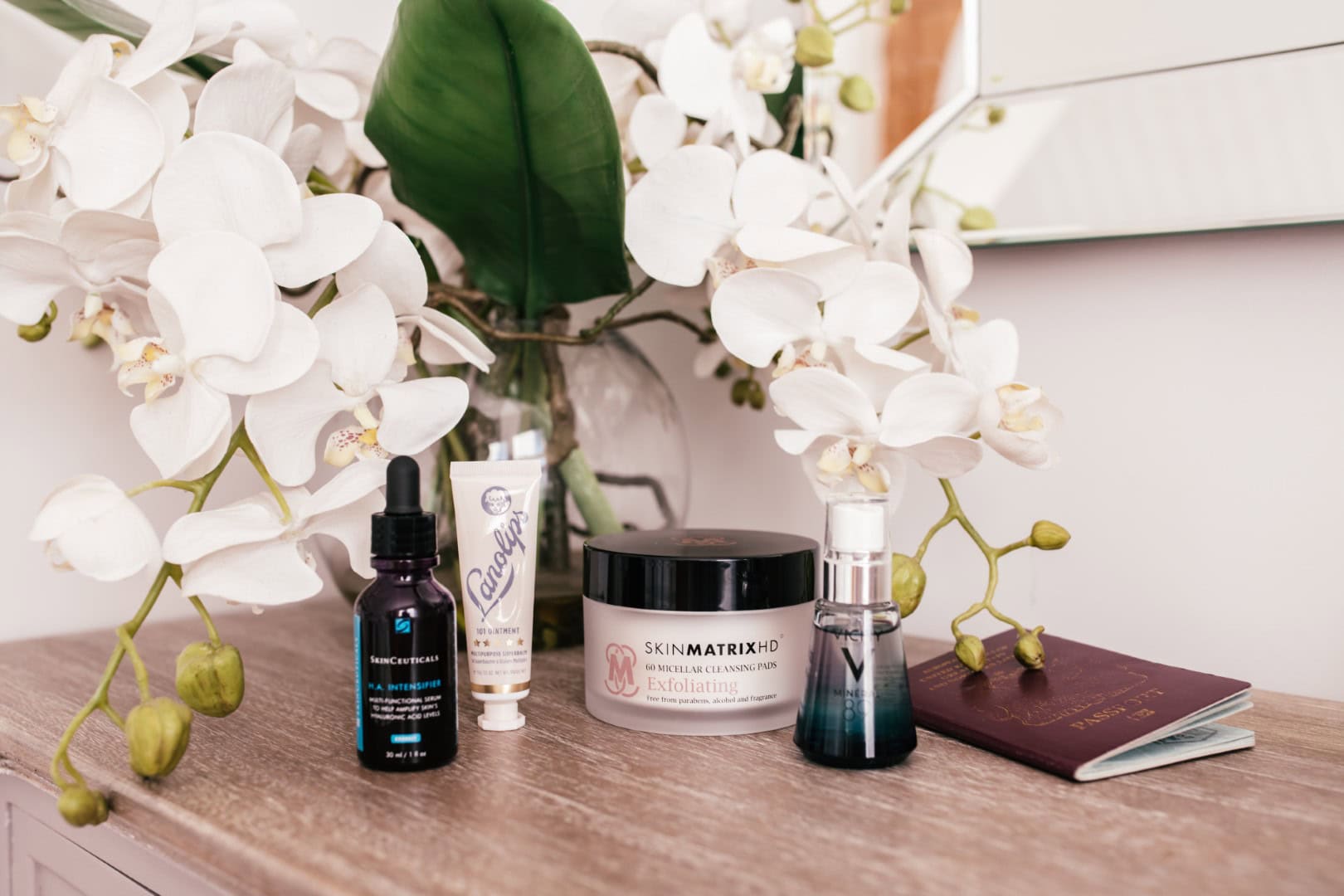 Beauty Products For A Winter Vacation
Beauty Products For A Summer Vacation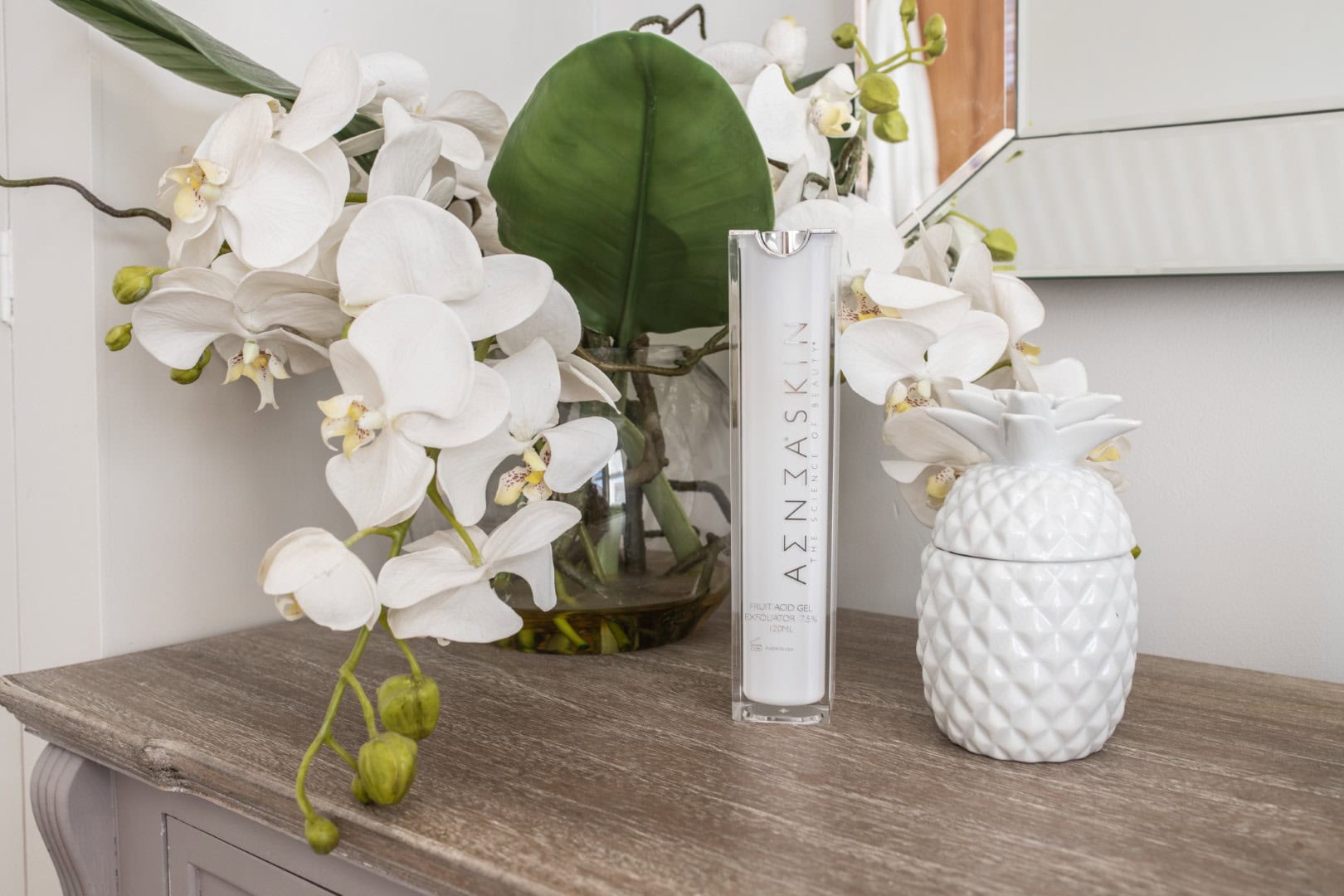 Beauty Products For City Travel
House of Aenea Anti Pollution Guardian – If you are travelling to a city then this House of Aenea is the perfect vegan product to fight pollution found every day in the city, as well as UV and extreme climates.
Aster & Bay – All Natural Activated Charcoal Face Wash – After a day exploring the city make sure to cleanse properly. This activated charcoal helps to clear impurities and can absorb thousands of times its own weight in free radicals such as bacteria pollution.
Beauty Products To Wear All Year Round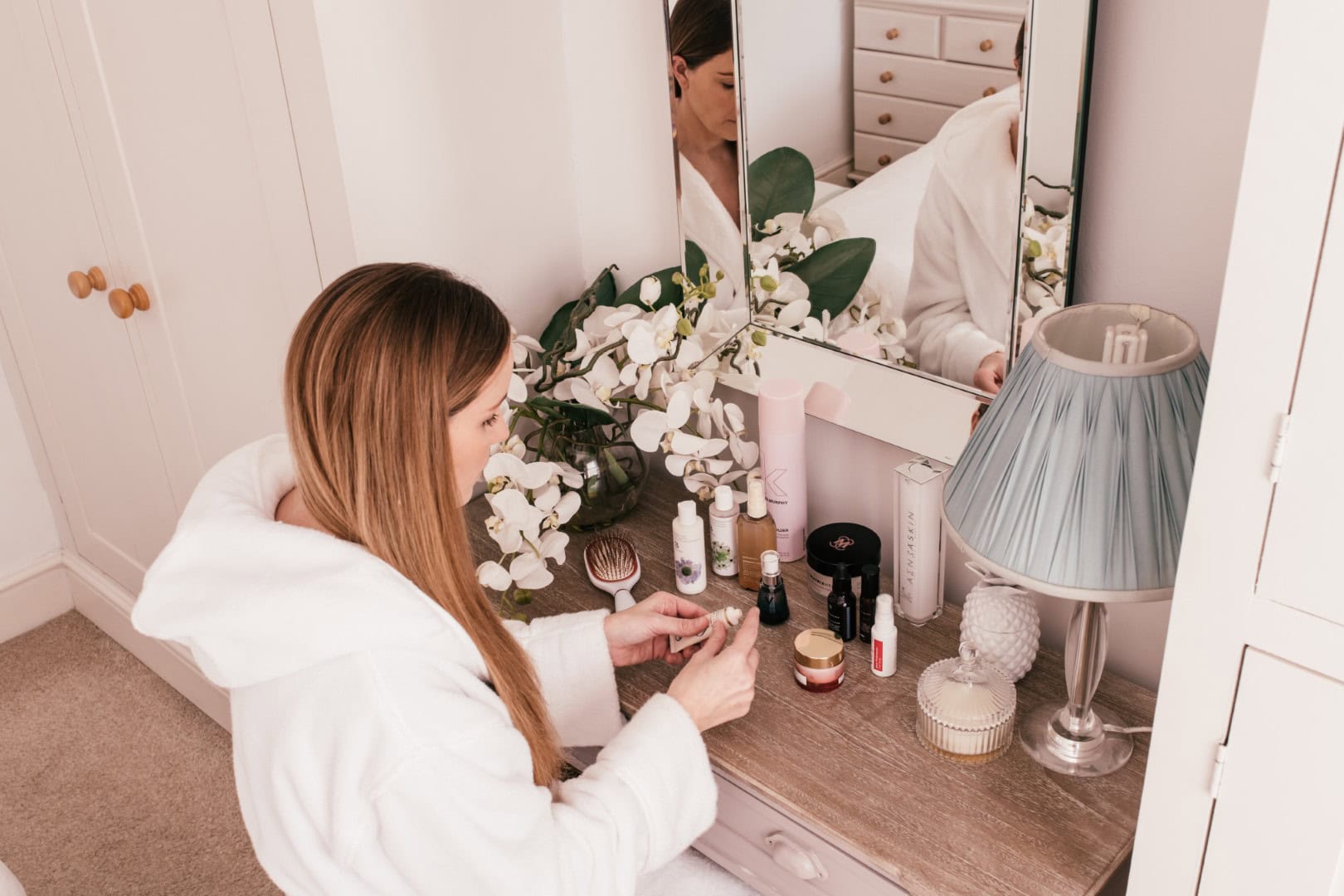 Travel Haircare
I have fine hair, that easily breaks and takes years and years to grow! I tend to find most hair products weigh down my hair so I have to use very small amounts and only use one product at a time. But with so much travel, elements like chlorine, sun and heat damage I often find my hair in desperate need of some love and attention – so I usually turn to my range of Kevin Murphy products. Plus for those of you who like to support companies looking to make a difference and help reduce plastic pollution, you will love Kevin Murphy – in 2019 they began their programme to collect plastic waste from the ocean and use it create recycled packaging – removing 360 tonnes of plastic from the oceans every year! Watch this video to learn more.
Kevin Murphy Angel Rinse & Wash – Since I have fine hair I use the Angel Rinse and Angel Wash for fine coloured hair. I love the scent and my hair feels super soft after washing with these. Try the Kevin Murphy Product Matchmaker quiz to discover the perfect products for you.
Kevin Murphy Angel Mask – I use this hair mask when my hair is need of a bit of love and attention, especially in winter months or when I have spent too much time in the sun and sea!
Redken All Soft Leave In Conditioner – If my hair is really dry or knotted after washing when travelling I use this leave in spray conditioner. It is not too heavy and helps make sure my comb gets through my hair without breaking it!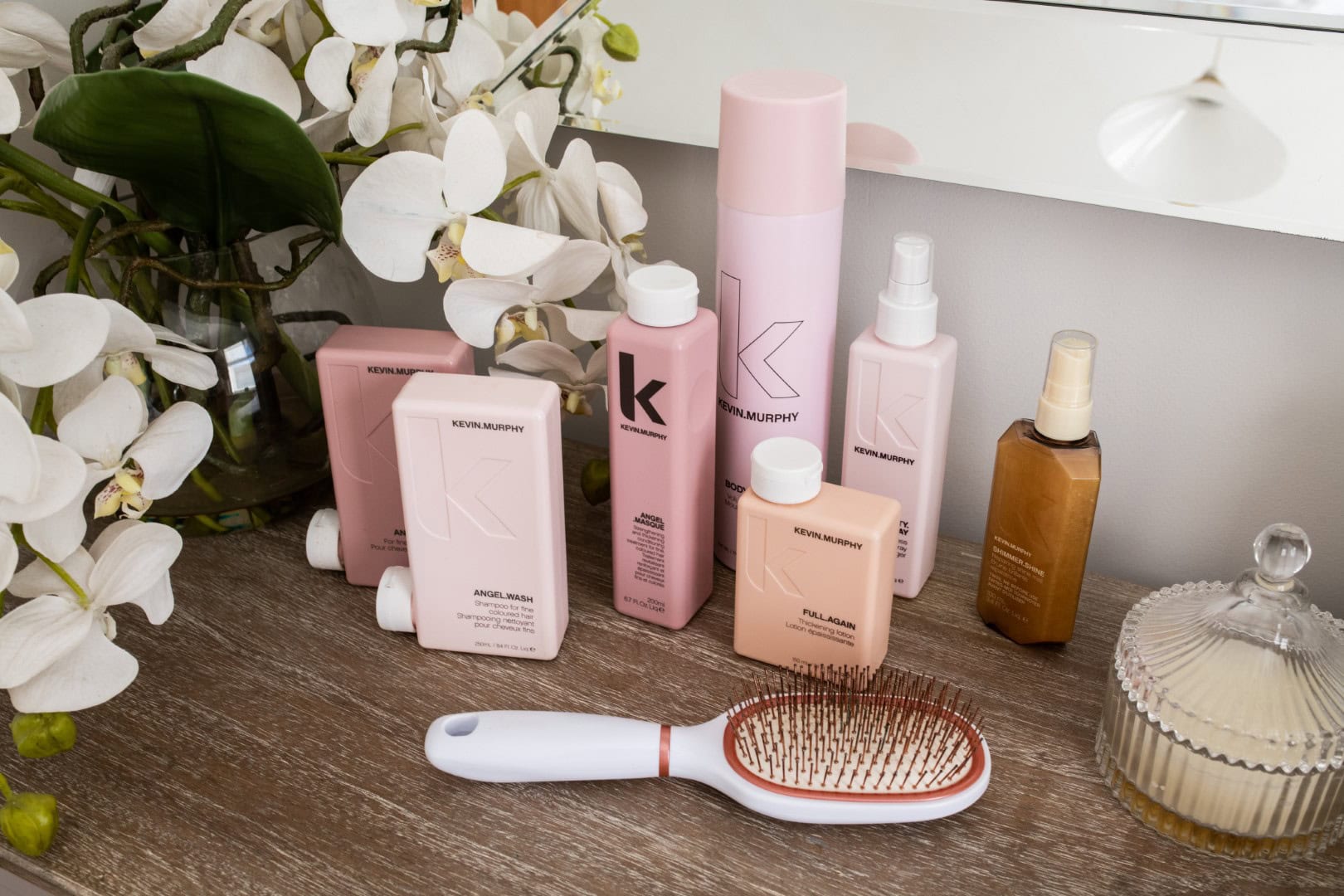 Looking after your skin as you travel the world is integral, you don't want to undo all your good work from the rest of the year by leaving your products at home and skipping proper cleansing and moisturising. I hope this guide has helped you identify some hero products that will keep your skin beautiful no matter what climate and conditions you are in when you travel!
---
We hope that this article helps to plan what beauty products to pack for your next getaway. If you have any questions about the destination or have your own travel tips to share please leave these in the comments below.
Want to share your own travel tips by guest writing for We Are Travel Girls? Please visit our Contribute page for guidelines and to submit your article.
---
---
Read More Beauty & Style Posts
---
We Are Travel Girls Founder Becky van Dijk of BeckyvanDijk.com
Connect with Becky Facebook | Twitter | Instagram | Pinterest | YouTube
---
Pin For Later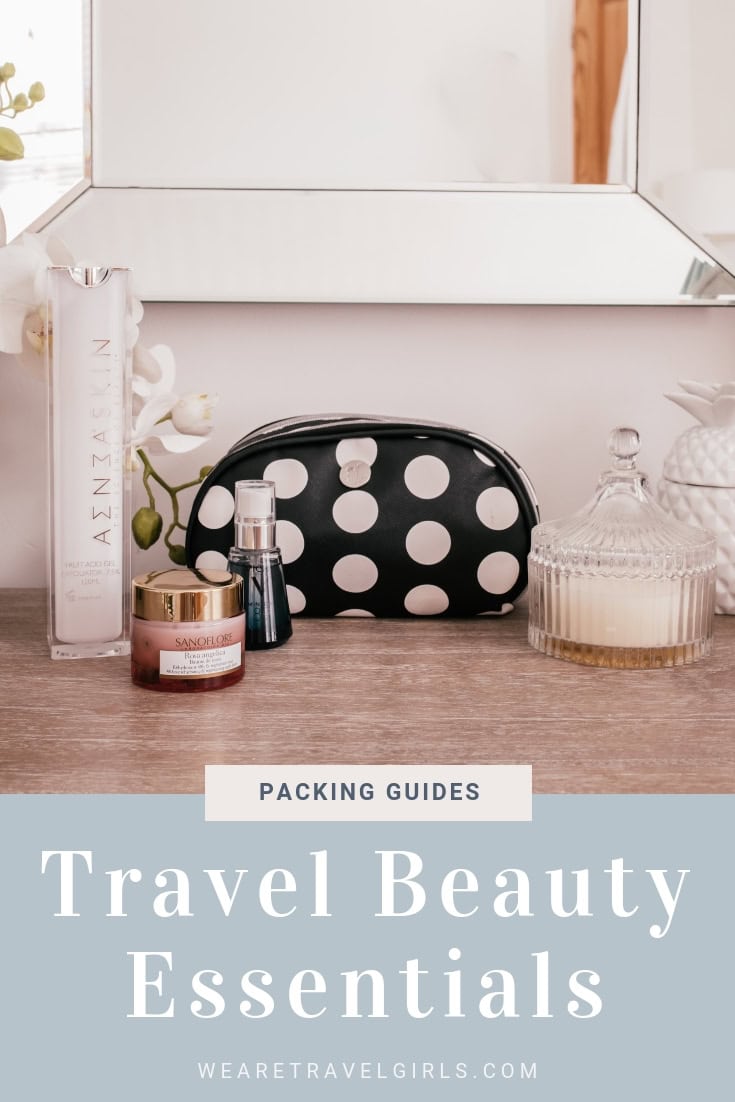 This website is a free resource we may use affiliate links in our articles. Please see our Disclosures for more information.