We Are Travel Girls may collect a share of sales or other compensation from the links on this page.
Packing for a ski trip can be a challenge, especially with the new luggage weight restrictions on most airlines. As we are getting ready for our first Austrian Alps Ski Getaway, we've been making a list of all the must have items for a perfect ski trip. Keep reading for our top items to bring on your next winter ski adventure!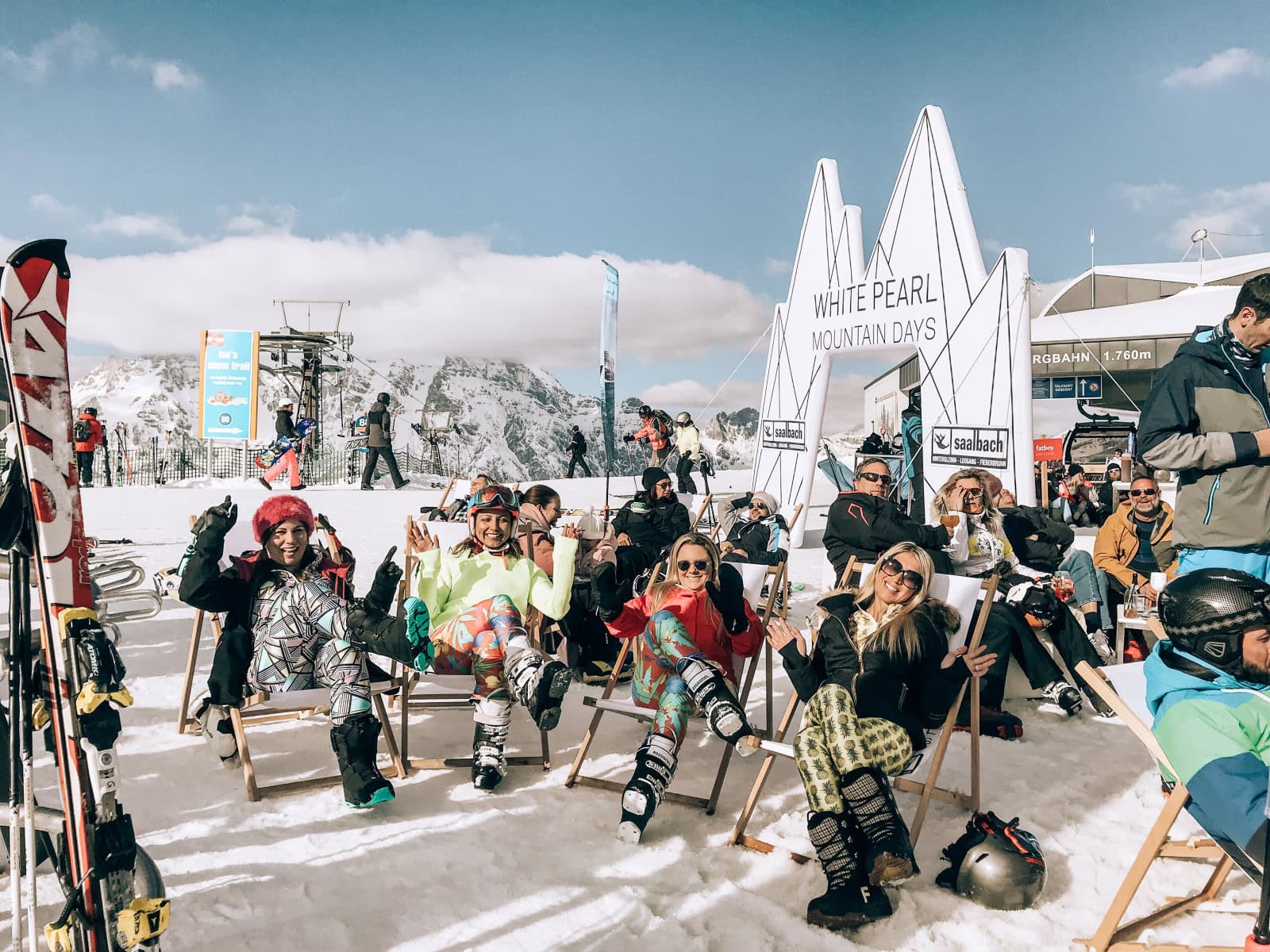 WHAT TO PACK FOR A SKI GETAWAY
Once you have booked your getaway or ski trip, you will want to make sure you have all the essentials packed to make your time on the slopes comfortable and snug! In this guide I share some of my travel essentials for ski trips, including clothing, luggage and toiletries.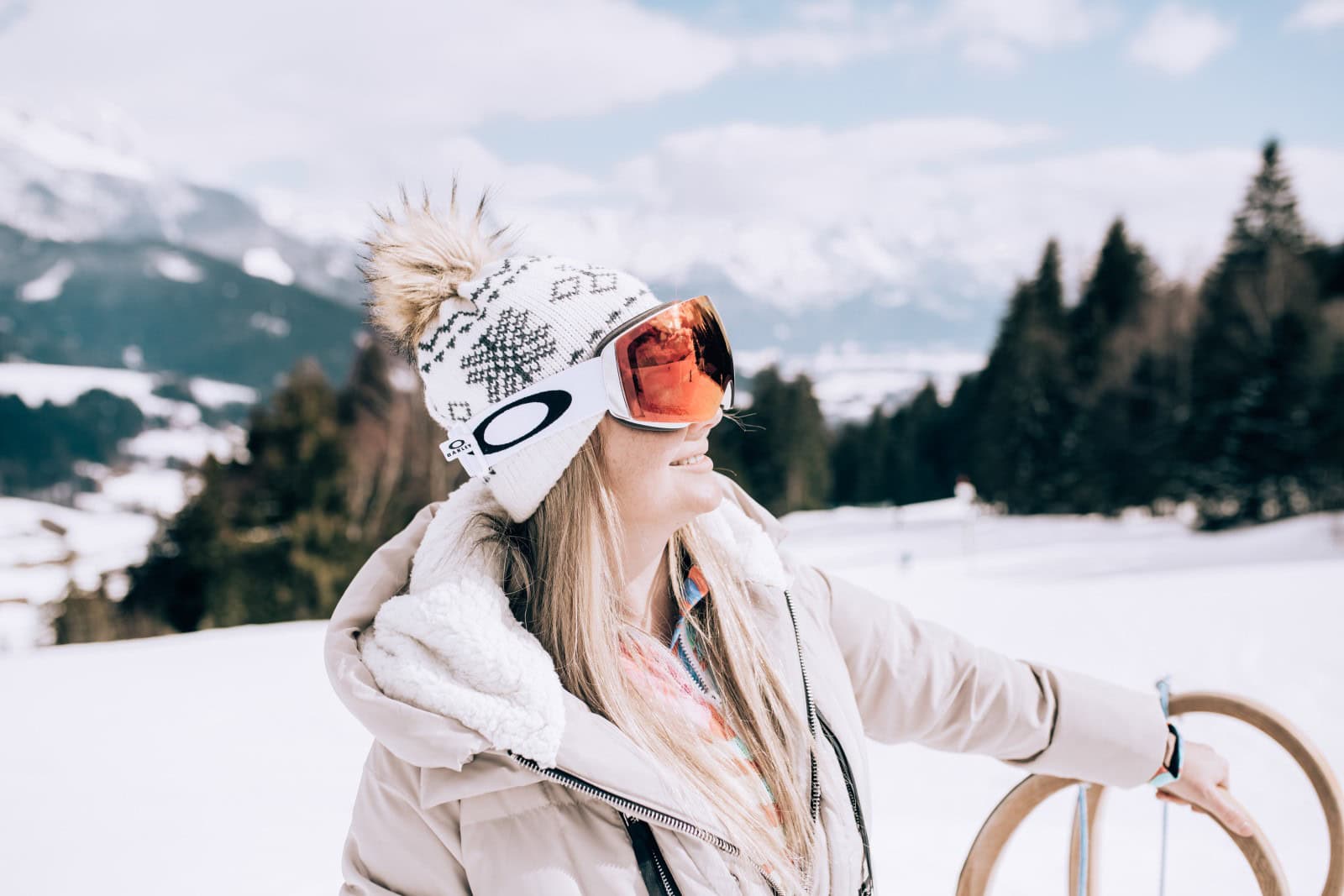 On The Slopes
Flight Deck™ Snow Goggles from Oakley
Sunglasses
Thermal Socks and Thermal leggings
Ski Trousers & Jackets
Ski Gloves
Camera: I use a Nikon D850 DSLR camera body for all of my photography with a Tamron 24-70mm lens or my Sigma Art 35mm lens which is great for video. However, this kit is quite expensive and I prefer not to ski with it all on my back, so I take along my Panasonic DMC LX100. This camera is now relatively old, but works great for skiing since it is small and can fit in my jacket pocket with a fixed lens and takes great photos and videos.
Go Pro Hero + 7 and Karma Grip for stabilisation
Reusable Water Bottle: I am taking steps to becoming a more responsible traveller and one of the easiest things that you can do is carry a reusable water bottle instead of using multiple plastic water bottles. I have a large Tru Flask bottle, and some Chilly bottles which come in different colours and patterns. In addition, I bring my own Stojo reusable cup as well.
Ski Backpack: Carrying a small ski backpack will make your ski experience a lot easier if you are planning to carry water, snacks and camera equipment. In previous years I have placed everything in my pockets, but for 2019 I plan to buy a small day pack for my essentials.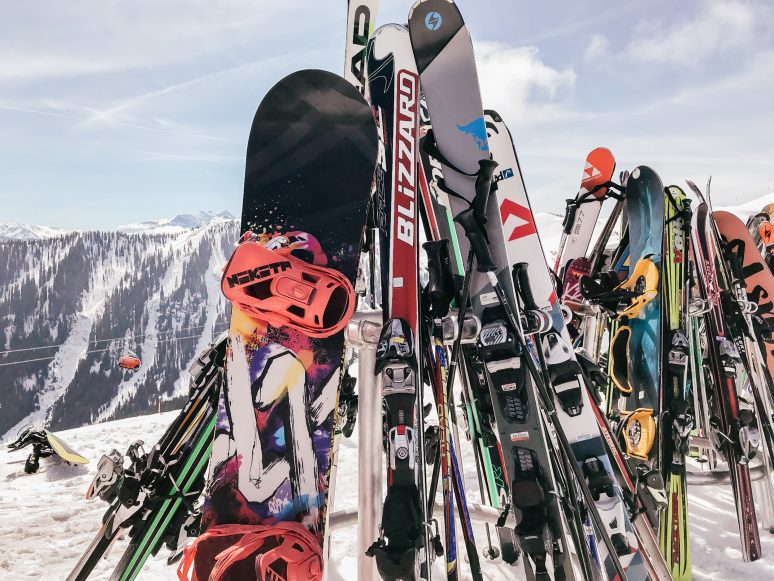 Off The Slopes
A Bikini / Swimsuit for all that mountain hot tub time!
Snow Boots: I have a few pairs of snow boots now for different looks. I have these gorgeous Timberland Shearling winter boots, they are waterproof and lined so your feet stay warm. I also have these cute Baronero grey fur lined boots, since they are not waterproofed I used a waterproofing spray and this worked great in the snow and they stayed dry.
Thermals Leggings, Tops and Socks: I buy all my thermals at Uniqlo since they actually look like normal vests and tops so you can take off your sweater and not look like you are in your underwear! You can find similar items on Amazon here.
Gloves & Cute Hats: I love this white pom pom hat for a cute snow bunny look!
Ski Romper: A ski romper has been on my wish list for years, and for 2019 I plan to make this dream come true by adding a ski onesie to my christmas list!
Yoga, Gym Clothes and Trainers: Stretching out after a long day skiing will help to recover your muscles, so make sure to book a hotel or chalet that has a gym or studio facilities. On our ski trip we will have daily yoga available.
Racysuit: If you want to look great and get noticed on and off the slopes then you should invest in a Racysuit for your next ski trips!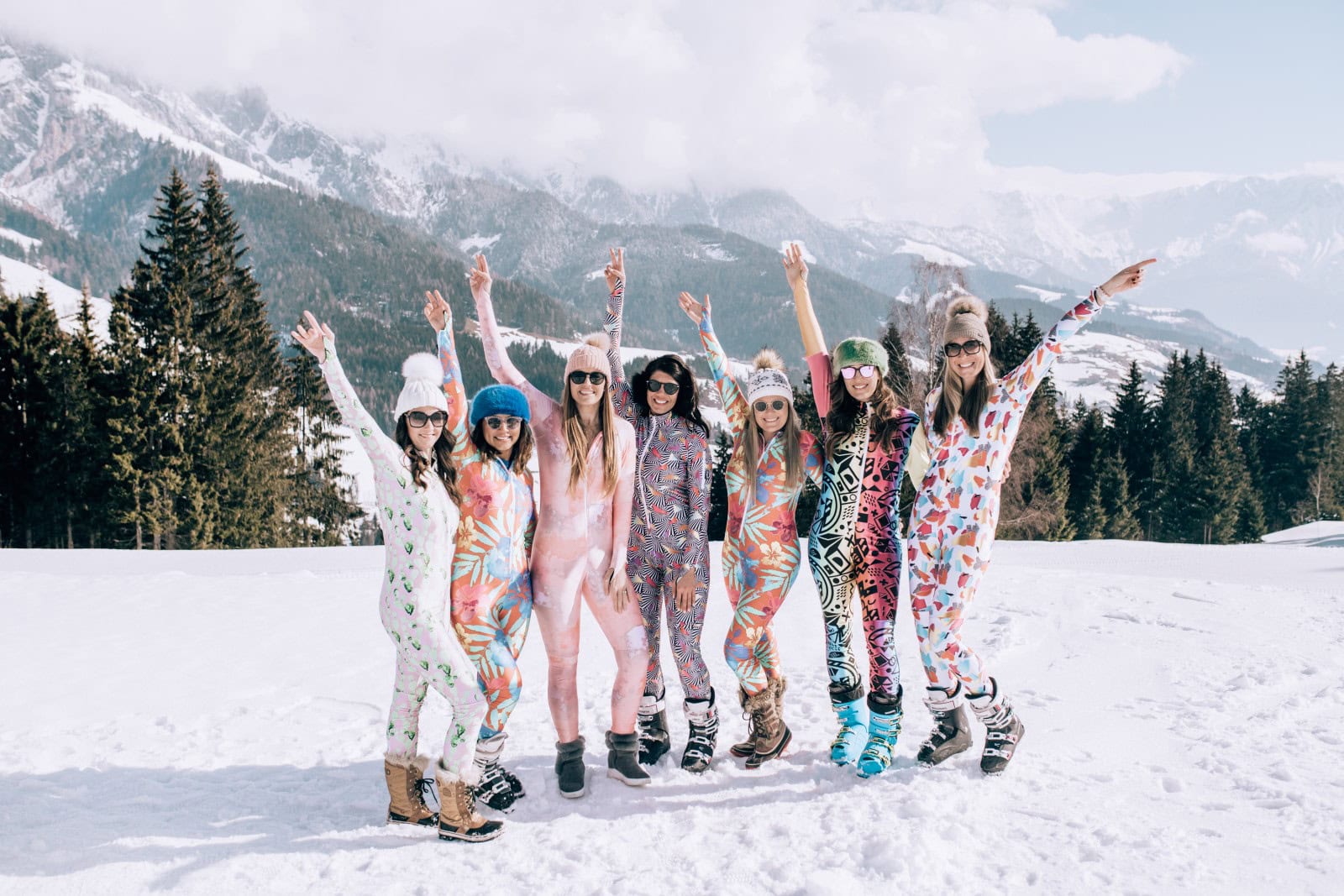 Toiletries
A High Facial SPF: My personal favourites are Elizabeth Arden Factor 50, Clinique Face Mineral Liquid Facial Cream with SPF 50 and Coola Mineral Face SPF Factor 30.
Facial Oils: At the end of the day of skiing your skin will have suffered from the cold wind so I always use a facial oil before bed. I use pure Argan Oil and pure prickly pear oil that I purchased in Morocco, but you can buy similar products online. My other favourite facial oil is Boscia Tsubaki Beauty Oil which I have been using for many years, along with a few other Boscia products.
Quality Shampoo and Conditioners and heat protection sprays: The changing temperature from hot to cold during a ski trip can wreak havoc on your hair so I always bring along good quality hair products and leave in conditioners so that my hair stays in good condition. My favourite brand is Kevin Murphy which leaves my hair silky soft. You can take their Product Matchmaker quiz to get the perfect combination of products for your specific hair type.
Body Moisturisers: Keeping your skin moisturised is essential during a ski trip, whatever brand you choose just make sure to apply morning and evening!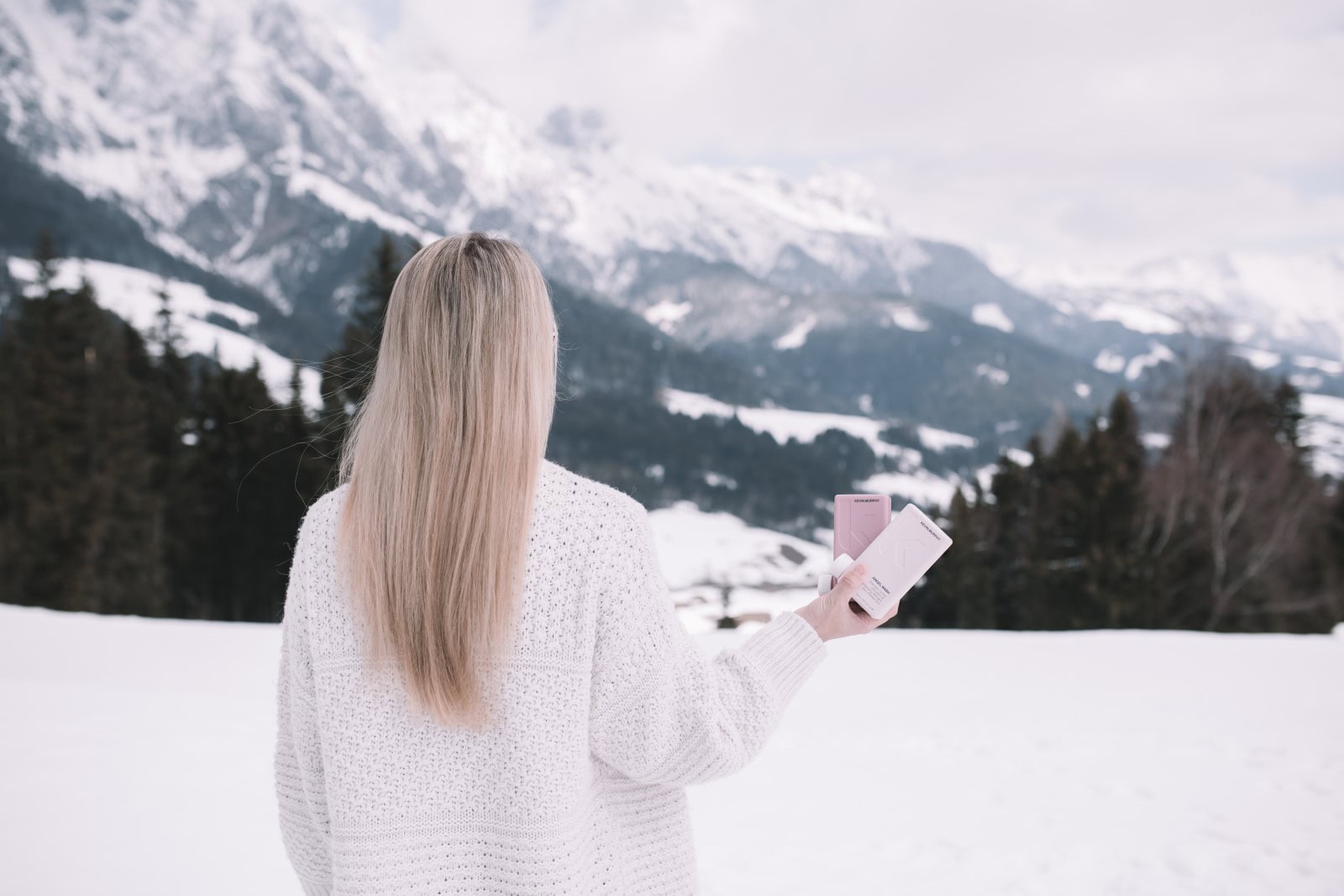 WHAT SKI LUGGAGE SHOULD YOU BRING?
Your location and specific ski resort will determine the best type of luggage to bring on your ski trip. You are able to drive up to many resorts in the US, but in Europe you may be dragging your luggage on the snow to get to your lodge. I would recommend buying a sensible duffle bag that you can easily carry by hand and not have to pull through the snow.
My favourite luggage (and punny name!) for ski trips is Douche Bags. They make cleverly designed, durable and water resistant rolling luggage, as well as duffle bags that can convert to be carried as a rucksack. For a ski getaway, I recommend The Big Bastard in white or grey, the Douche Bag and / or The Slim Jim. The Douche Bag ski and snowboard bag is an award winning design that actually rolls up so that you can store it when its not in use. It's simply one of the smartest bags on the market for your ski equipment and an essential in your packing list!
In addition, I always use a set of compression packing cubes to organise my items within my luggage, putting tops and jumpers in one and trousers or dresses in another. Not only do these help to keep your suitcase organised, but it means you can fit more into your luggage!
I hope that you have found this article helpful to plan what to pack for your next trip to the mountain. Making sure you have all the right equipment will ensure you make the most of your time on the slopes!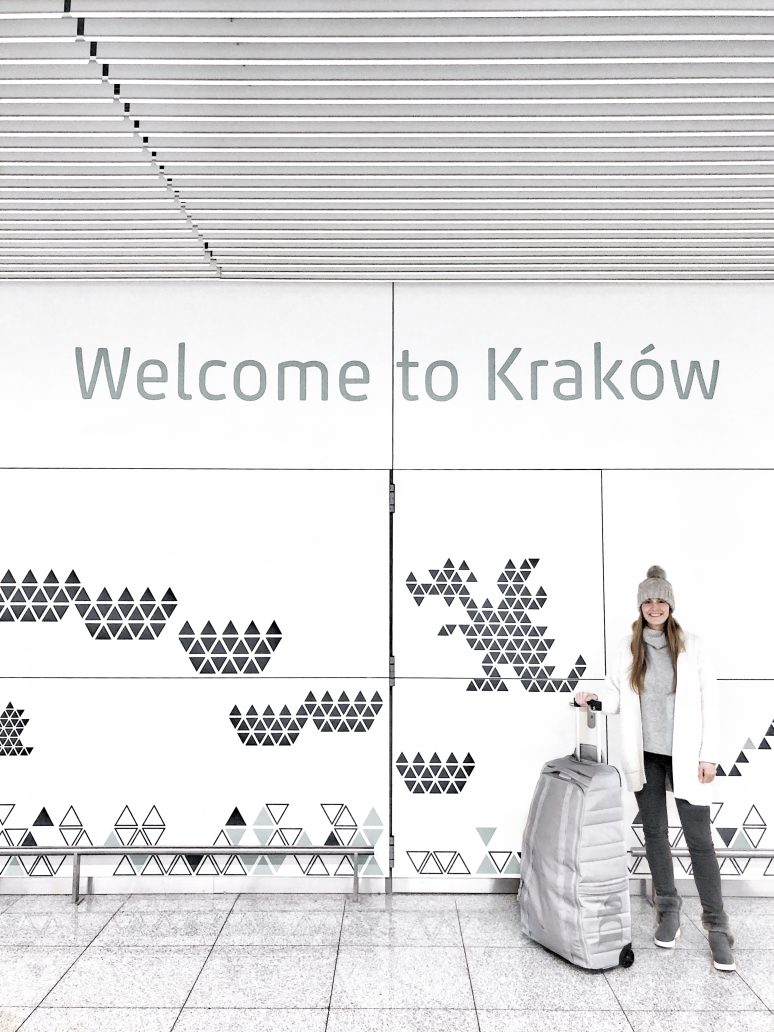 ---
If you have any questions, or tips please leave them for me in the comments. Please share your own ski trip packing tips with own readers in the comments below.
Want to share your own travel tips by guest writing for We Are Travel Girls? Go to our Contribute page for guidelines and to submit your article.
---
---
Book Your Ski Getaway with We Are Travel Girls
This is an active getaway perfect for any girl who wants to enjoy a luxury snow getaway while make lasting friendships with a group of fun, inspirational women who love to ski or snowboard.
We Are Travel Girls founders Becky van Dijk and Vanessa Rivers will be your hosts on this blissful week in the snow where you will indulge in spa treatments, unlimited yoga classes, gourmet dining, après-ski parties, and of course excellent skiing and snowboarding – all from your luxury ski-in / ski-out eco accommodations in the breathtaking Austrian Alps! Becky is an intermediate skier and Vanessa is a certified ski and snowboard instructor.
---
We Are Travel Girls Founder Becky van Dijk of BeckyvanDijk.com
Connect with Becky Facebook | Twitter | Instagram | Pinterest | YouTube
---
Pin For Later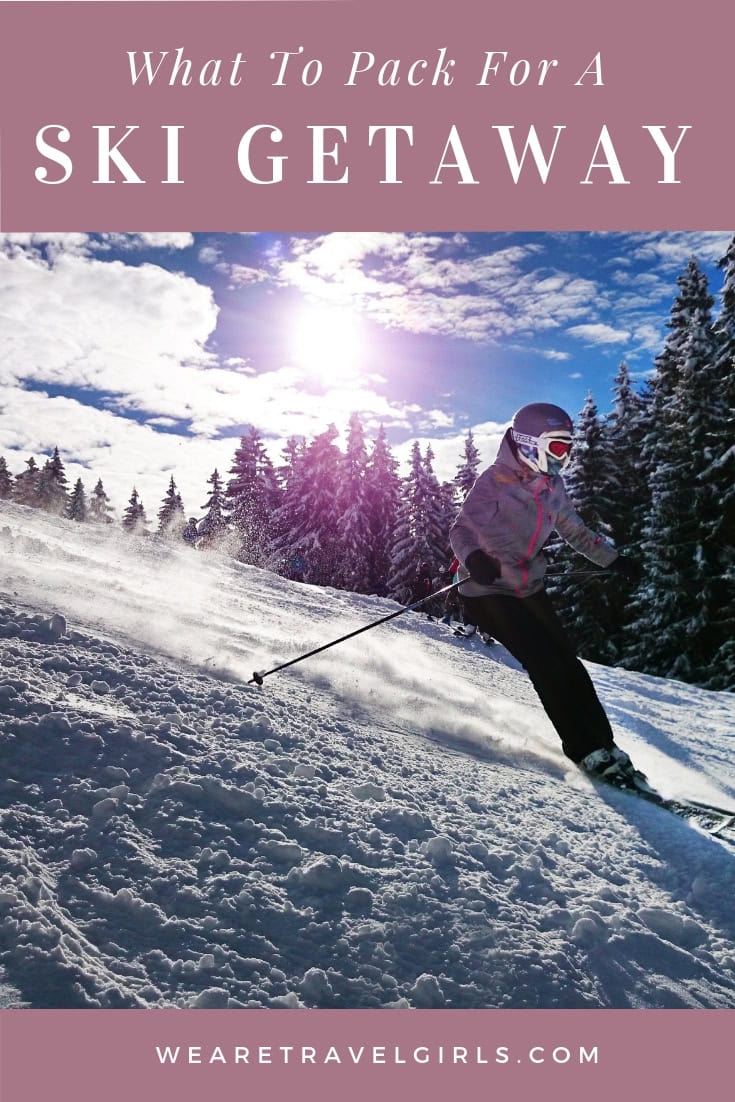 This website is a free resource and to keep it free for our readers we may use affiliate links in our articles. If you make a purchase via the links on our site you will pay the same price, but we may receive a small percentage which helps us to keep bringing you new and informative travel content every day! Any products we endorse we personally use and love. Please see our Disclosures for more information.