Santa Barbara is by far my favorite town on earth. And that is saying a lot considering I've made it my main mission to explore the world over the last 5 years. I went to college at UCSB and after graduation, I stuck around for another 10 years teaching surf lessons and enjoying the perfect beach town bubble that is SB.
Honestly, I would probably be living there still if my boyfriend (now husband) wouldn't have taken a job in finance in London, dragging me along. But I am thankful he did because I never would have started my travel blog or be writing these words had I not been forced to leave my comfort zone and live in Europe. With all that said, I still think of Santa Barbara longingly and try to make the most of every visit. Here's my list of must do's for your next visit to SB.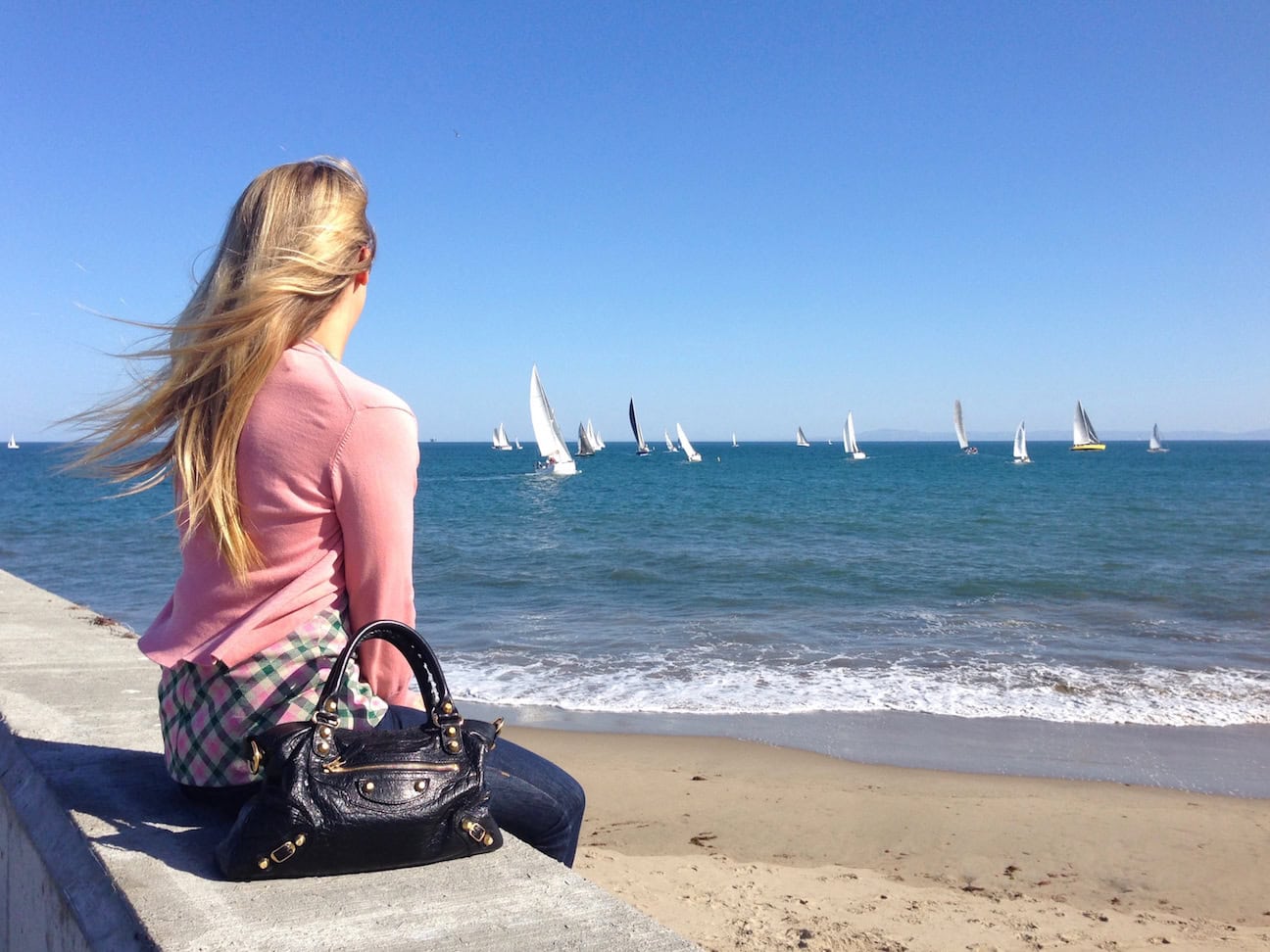 LUNCH AT BROPHY BROS
I usually get off the plane and head straight to Brophy Bros for the best seafood in town with an amazing view. Nothing says Santa Barbara more than eating fresh seafood with a beautiful view of the harbor and mountains in the distance. If I'm by myself, I'll snag a seat at the bar. Or I'll meet friends and sit at a table outside on the patio.
The spicy oysters shooters with Kettle One, are a must try and their clam chowder is hands down the best I've ever had. And if you occasionally indulge in bread and butter, this is the time. The sourdough bread at Brophy's is out of this world!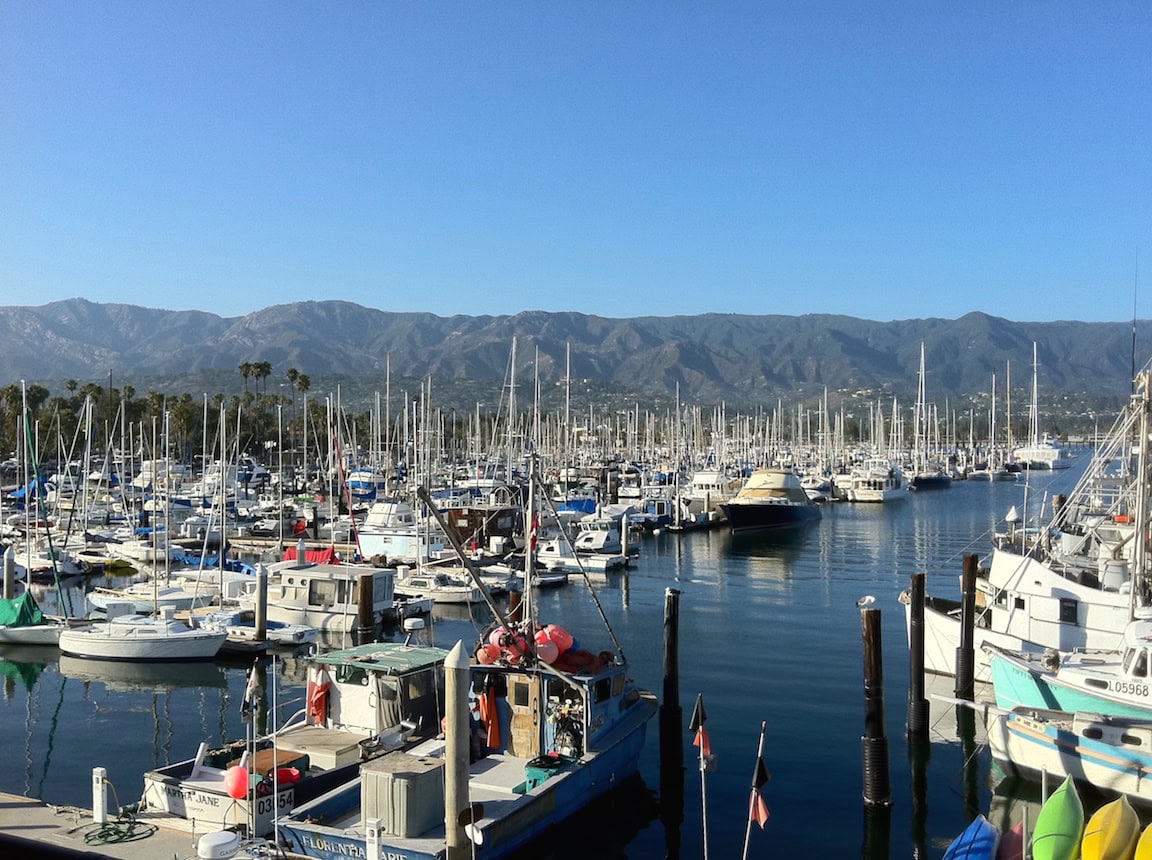 STERNS WHARF
The Pier (Sterns Warf) is one of my favorite places to take my nieces (6 and 8) when I meet them in SB for a visit. There is a great candy shop on the pier as well as several restaurants – Longboards is good for a casual lunch with kids or cocktails with friends, and although not glamorous the Shellfish Company at the end of the pier has great seafood. There is also a Sea Center on the pier that is fun for kids and wine tasting over the water at Deep Sea Wine Tasting Room for adults.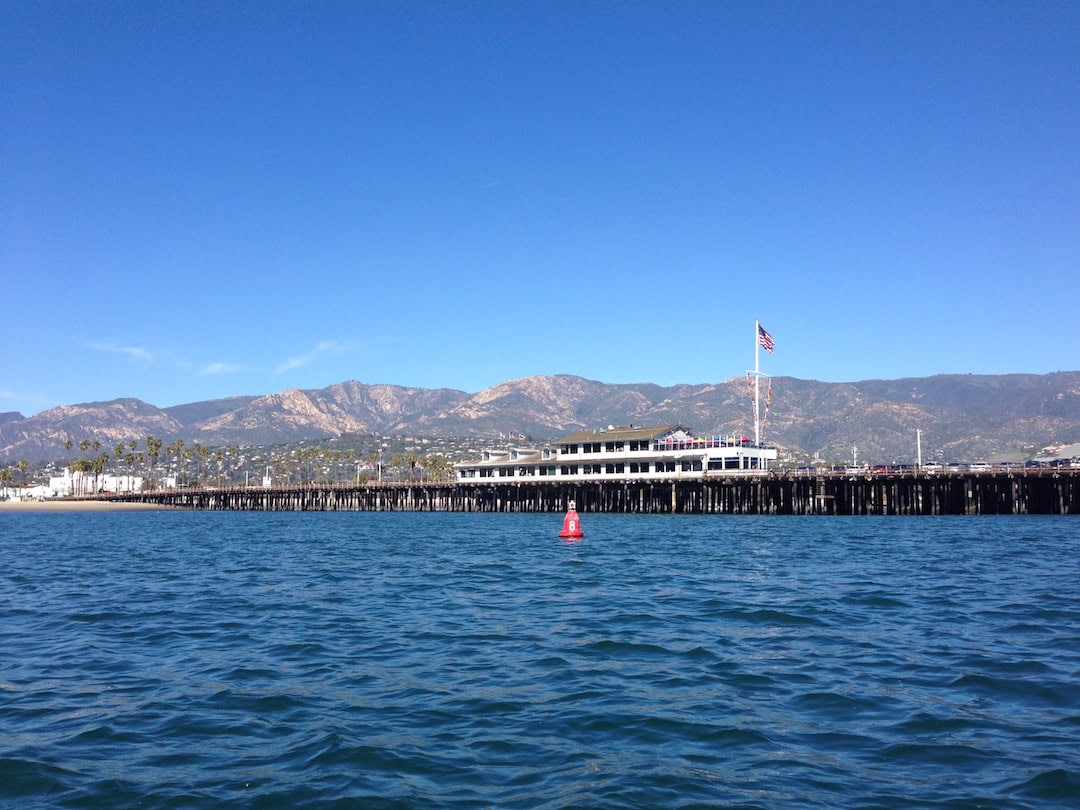 SHOPPING ON STATE STREET
No trip to Santa Barbara is complete without a day of shopping on State Street. State Street is the main street that runs through downtown where you will find great shopping as well as good restaurants, bars, coffee shops, and art galleries. Paseo Nuevo is a beautiful open-air mall on State St where you'll find familiar high-end brands, and La Arcada, just up a few blocks, is another beautiful open-air mall that is home to locally owned boutiques.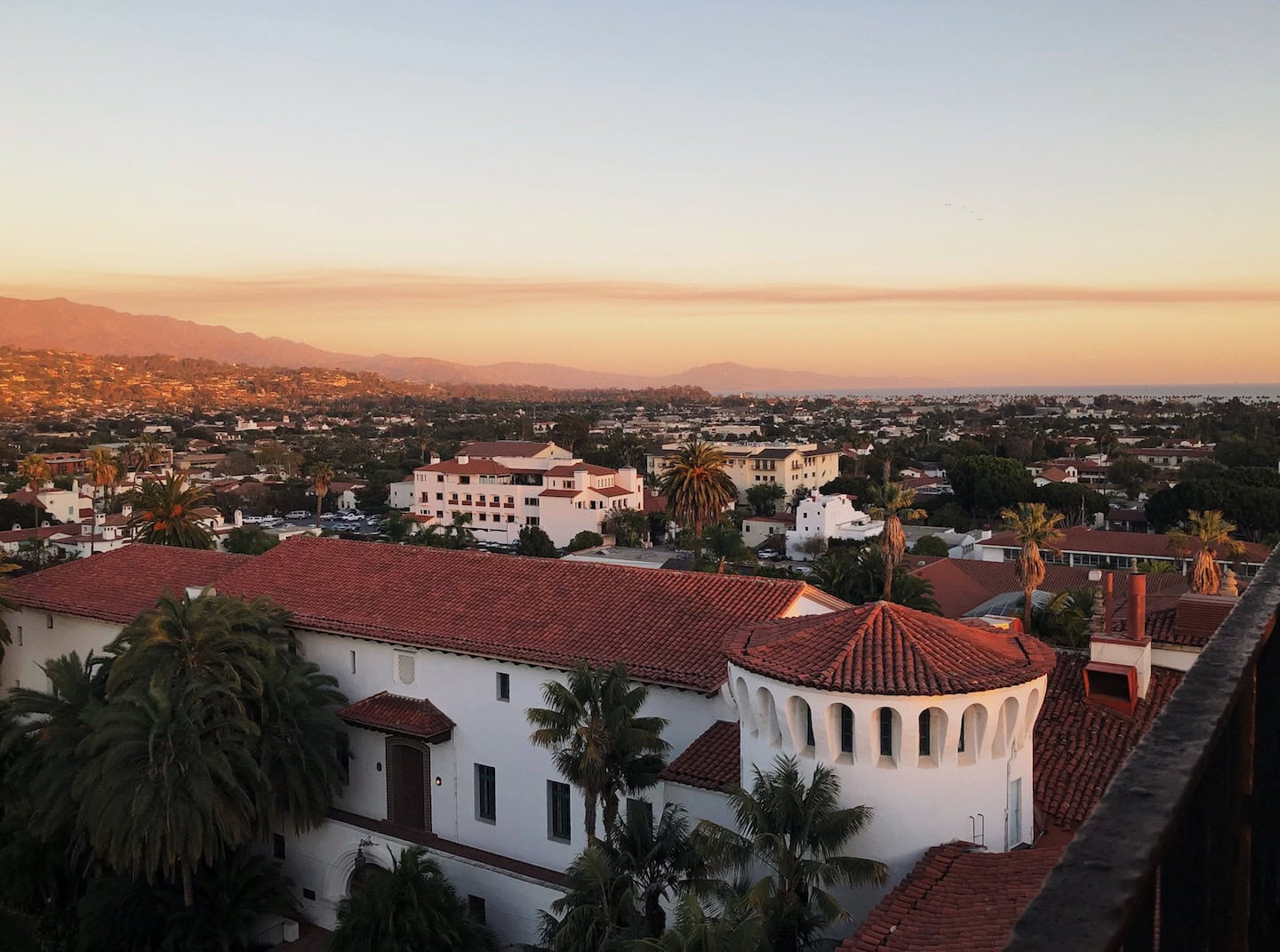 THE URBAN WINE TRAIL
The Urban Wine Trail offers wine tasting in the heart of Santa Barbara, all within blocks of downtown and the beach. There are 20+ wineries, primarily in the Funk Zone, which you can walk or bike to. Tasting fees range from $5 to $15 dollars and typically include five to eight wine tastings. Most of the wineries source their grapes from vineyards that are located about 45 minutes North-East of the city so if you want to visit actual vineyards, I recommend booking a full day of wine tasting up in Santa Ynez Valley.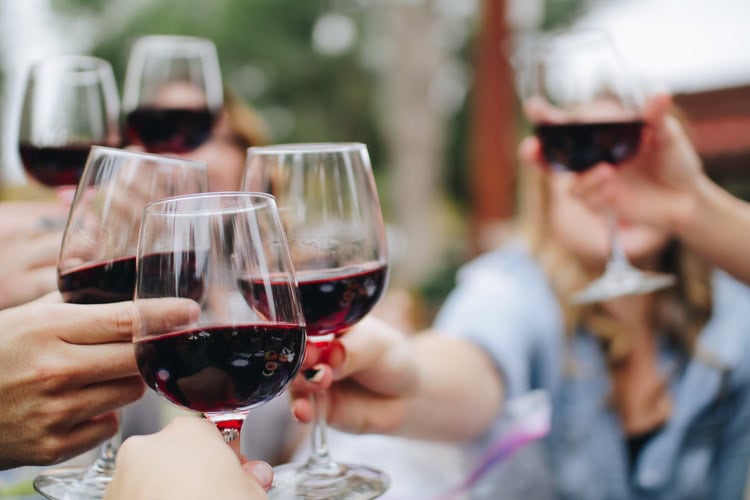 DINNER AT LUCKY'S
Lucky's in Montecito is my favorite place to have dinner. They have the best martinis with blue cheese stuffed olives, amazing steaks, and just thinking of their abalone makes my mouth water. Make reservations in advance, and arrive early before dinner to have a drink at the bar where you'll probably find yourself sitting next to Jack Nicholson or another famous celeb. Bouchon in downtown SB and The Stonehouse at San Isidro Ranch are two other fantastic dinner spots not to be missed.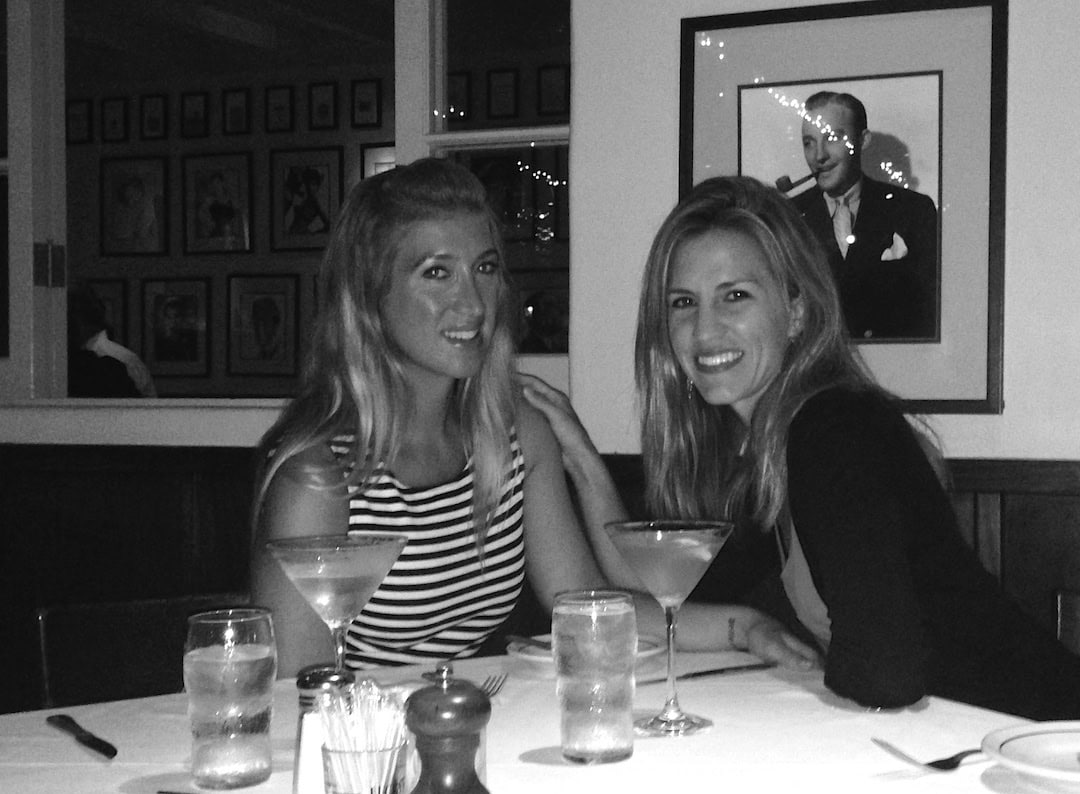 BREAKFAST AT JEANINE'S
Jeanine's is the place to grab breakfast in SB. They have a restaurant downtown, just off State St and another location in Montecito. Grab a table on the patio at either location to enjoy amazing weather and my favorite eggs benedict! Jeanine's serves up delicious French toast and pancakes and tons of healthy options, plus they have great coffee. If breakfast is not your thing, just go straight to Carlitos for lunch where you can enjoy great Mexican food and delicious margaritas while soaking up the sunshine on their patio.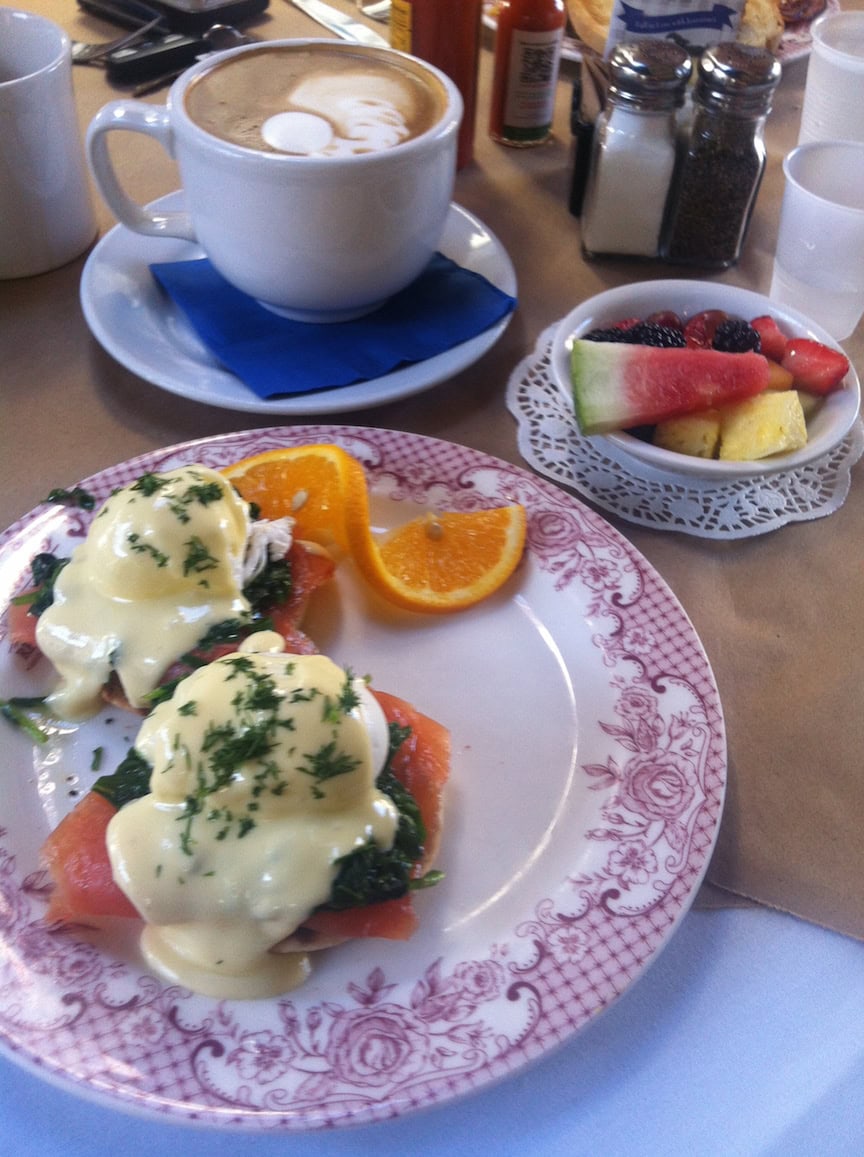 BEACH RUN
Running the bike path along the water's edge, from West Beach to East Beach, is one of the things I miss most about living in Santa Barbara. I use to start my run at the entrance to the Harbor and run along the beach, passing the pier and skateboard board park, East Beach Grill, volleyball courts, and then finally finding myself at Butterfly Beach. There is something magical and invigorating about being out in the fresh air with palm trees swaying above, people running and biking all around you, and ending your workout with your sneakers in the sand at your favorite beach.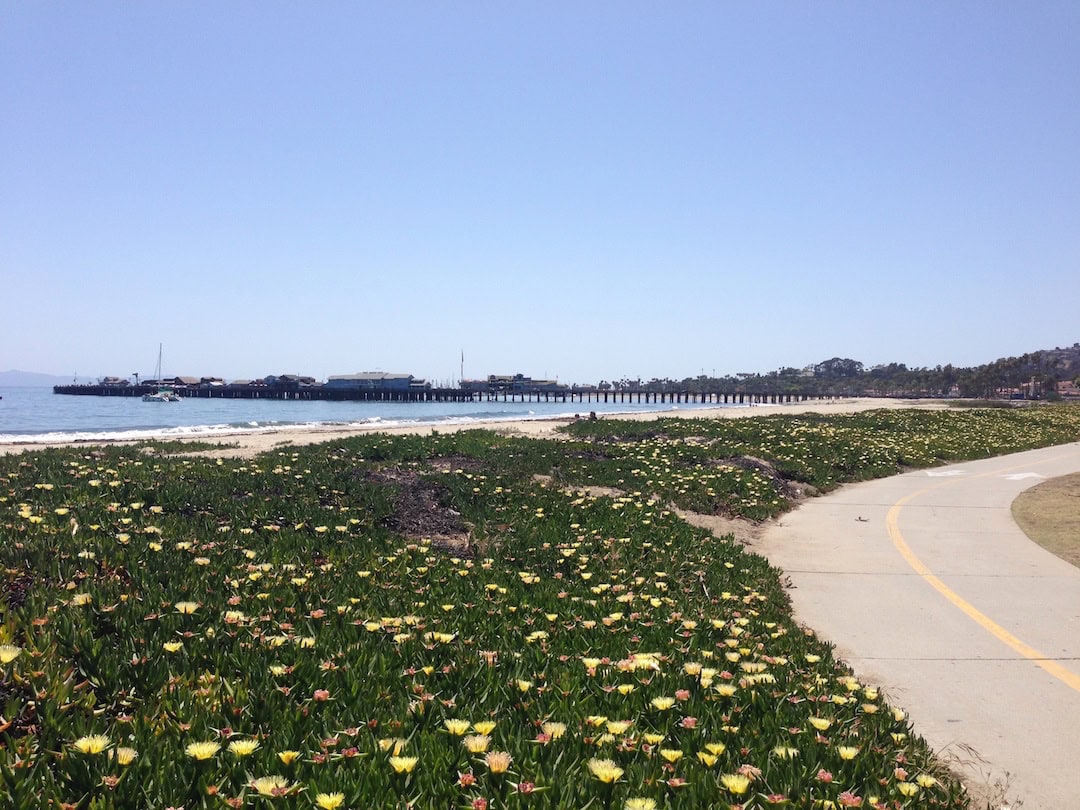 CHILLAX AT BUTTERFLY BEACH
Butterfly Beach is my favorite beach in Santa Barbara County. I did my first photoshoot here for my swimwear line and I got engaged on this beach. It is a great spot to layout (check to make sure it is not high tide before you go), and when there is a swell, there can be good surf down in front of the Coral Casino. Butterfly is located in Montecito in front of the Four Seasons Biltmore, which is a great hotel is you want a luxury stay on the beach. They also offer my favorite Sunday brunch in SB with bottomless mimosas.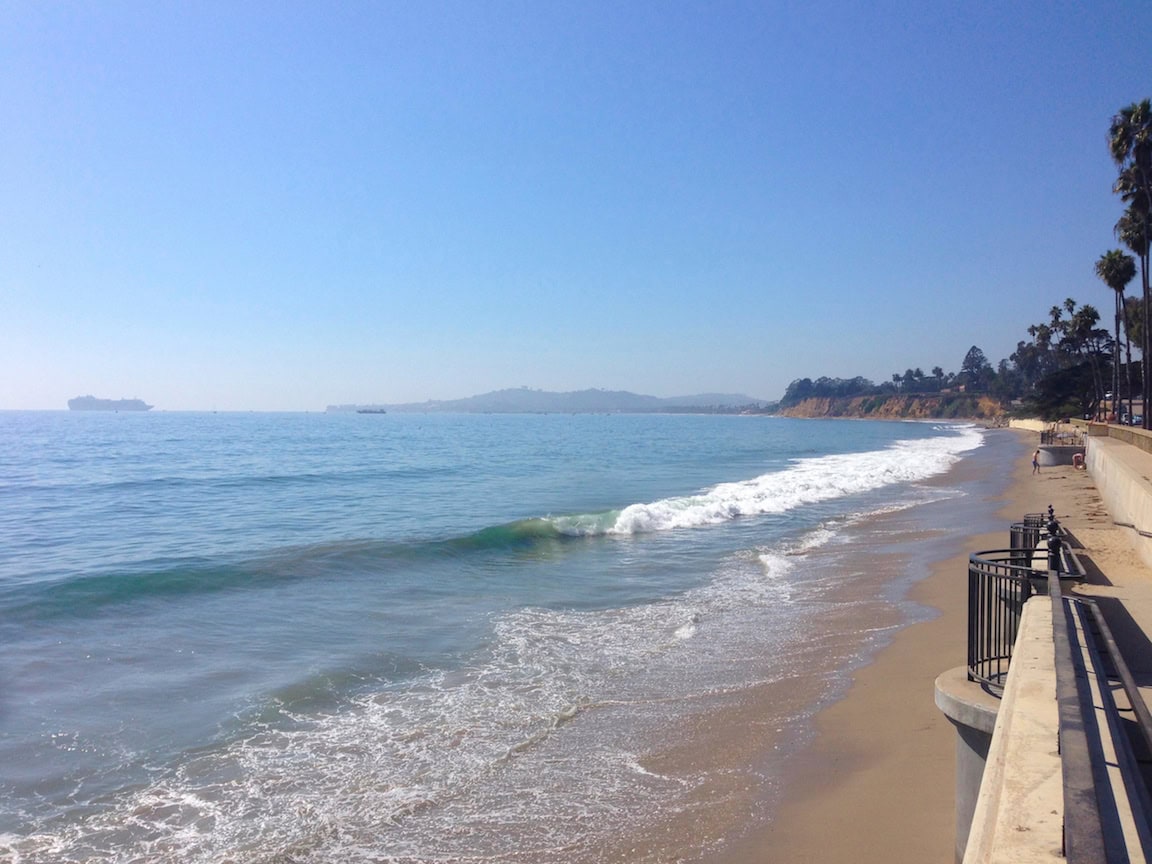 HIKE INSPIRATION POINT
Inspiration Point is my favorite hike in SB because it is a relatively easy hike (if you walk fast it will take you about 45 minutes) and offers amazing views of the city, harbor, and coast from the top! The trailhead is located up behind the Santa Barbara Mission. Warning – when parking at the trailhead make sure you stay within the white lines along the side of the road and do not block any driveways or you will get a ticket. Also watch out for poison oak, which grows along the trail in the fall months.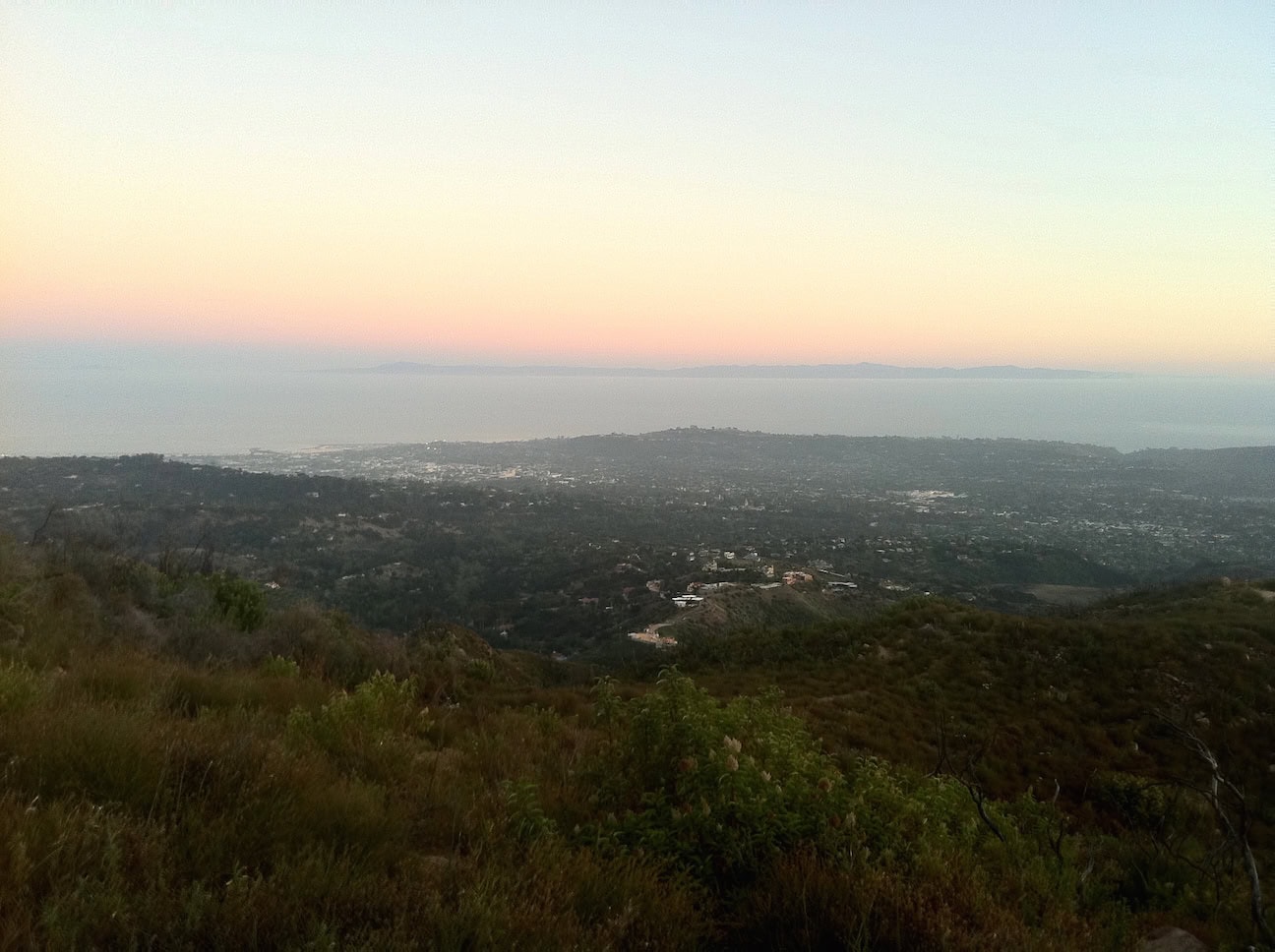 SURF LESSONS
Santa Barbara is one of the best places to learn how to surf in all of California! Protected by the Channel Islands, the beaches in SB County offer great beginner waves in Carpinteria at Santa Claus Beach or 15 minutes south down at Mondo's. In the summer months, the water is pretty warm but you'll still need a wetsuit, which your surf teacher will provide. I recommend taking a private surf lesson with me! I teach all my lessons at Mondo's because it is, in my opinion, the very best place to learn. I call it the Waikiki of California because it offers a long, mellow wave and a shallow sand bottom, making it easy to paddle out and catch waves.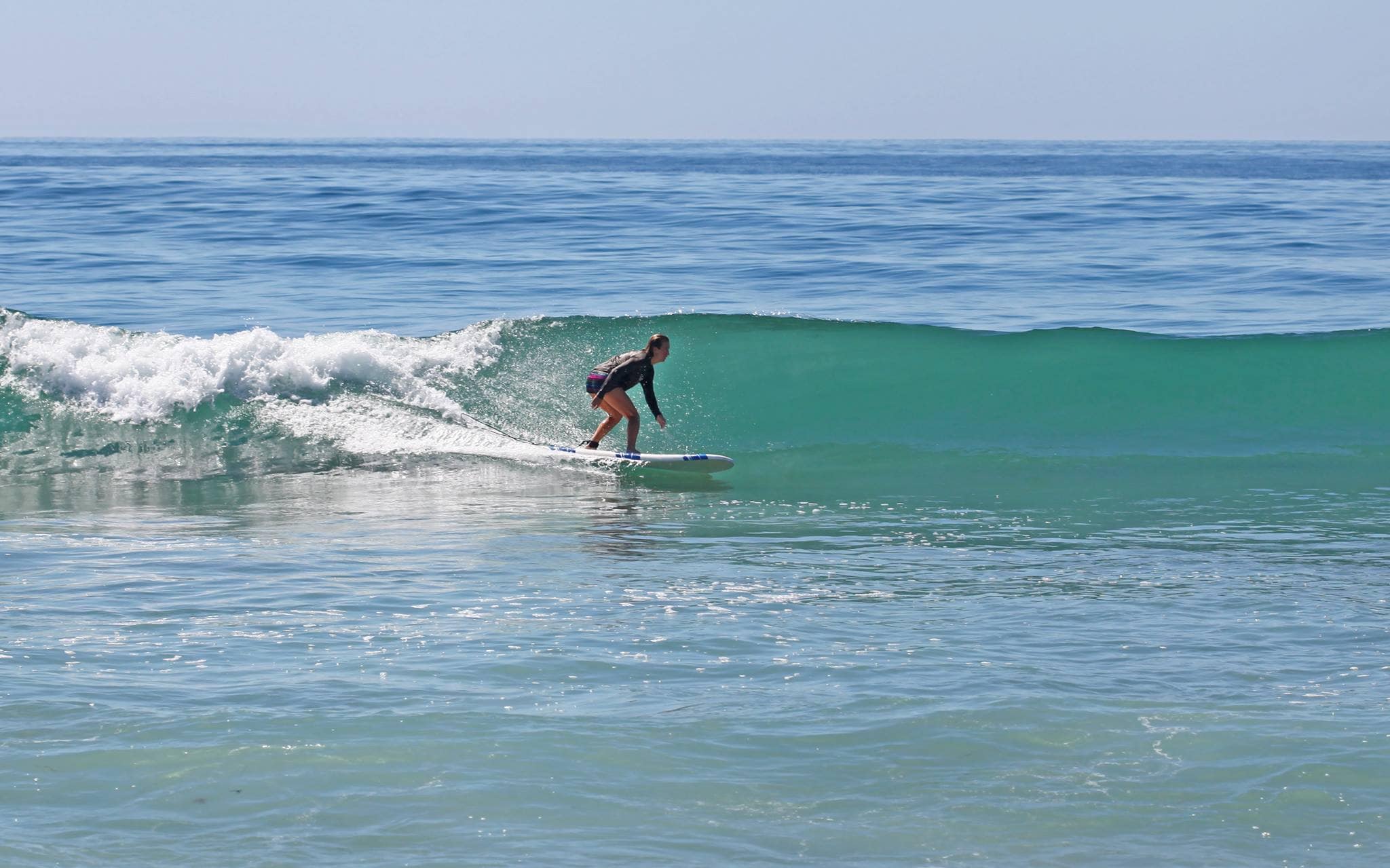 SAILING

The Sunset Kidd is a 41ft sailboat that offers 2-hour sailing cruises around Santa Barbara. You can take a morning or afternoon cruise, or my favorite, the Sunset Cocktail Cruise. The boat holds a max of 18 people so be sure to book in advance. The price is $40 per person, excluding the cost of drinks. Be sure to bring your camera to capture the amazing view, as the sun sets on one of the most beautiful beach towns in the world! Paradise found.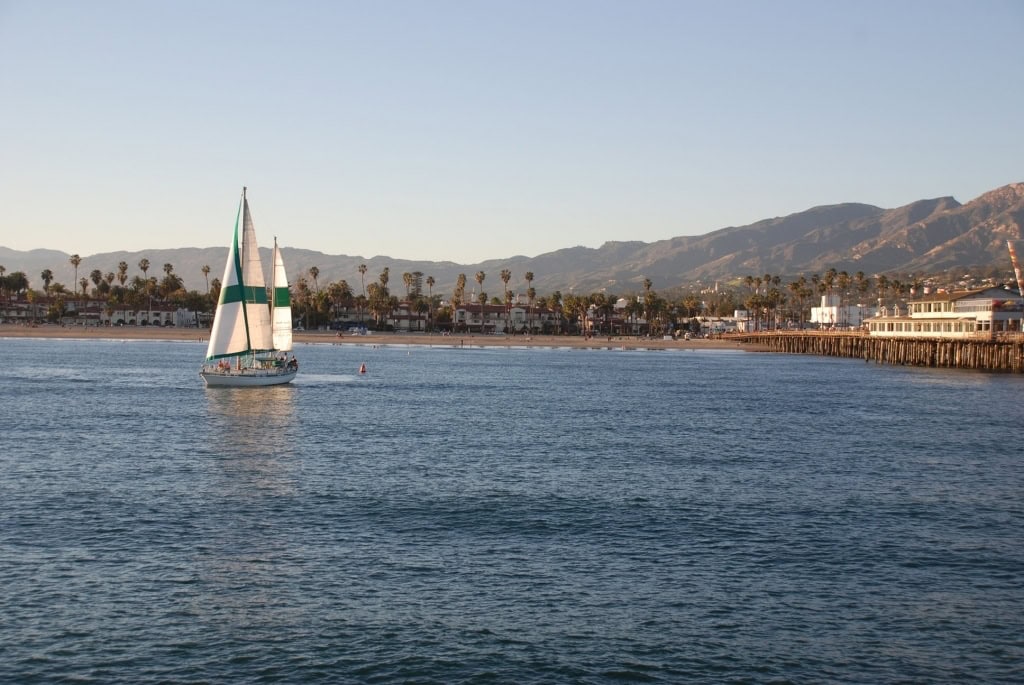 WHERE TO STAY IN SANTA BARBARA
Santa Barbara is not a budget destination but it is possible to find affordable accommodations. Check out my post, The Best Hotels In Santa Barbara, for luxury and budget suggestions.
---
Have you been to Santa Barbara? Please share your experience and any questions in the comments below! Want to share your own travel tips by guest writing for We Are Travel Girls?
Please visit our Contribute page for guidelines and to submit your article.
---
---
Book Your Stay In Santa Barbara
---
Read More About California
---
We Are Travel Girls Co-Founder & Editor Vanessa Rivers of GlitterandMud.com
Connect With Vanessa | Facebook | Twitter | Instagram
---
Pin For Later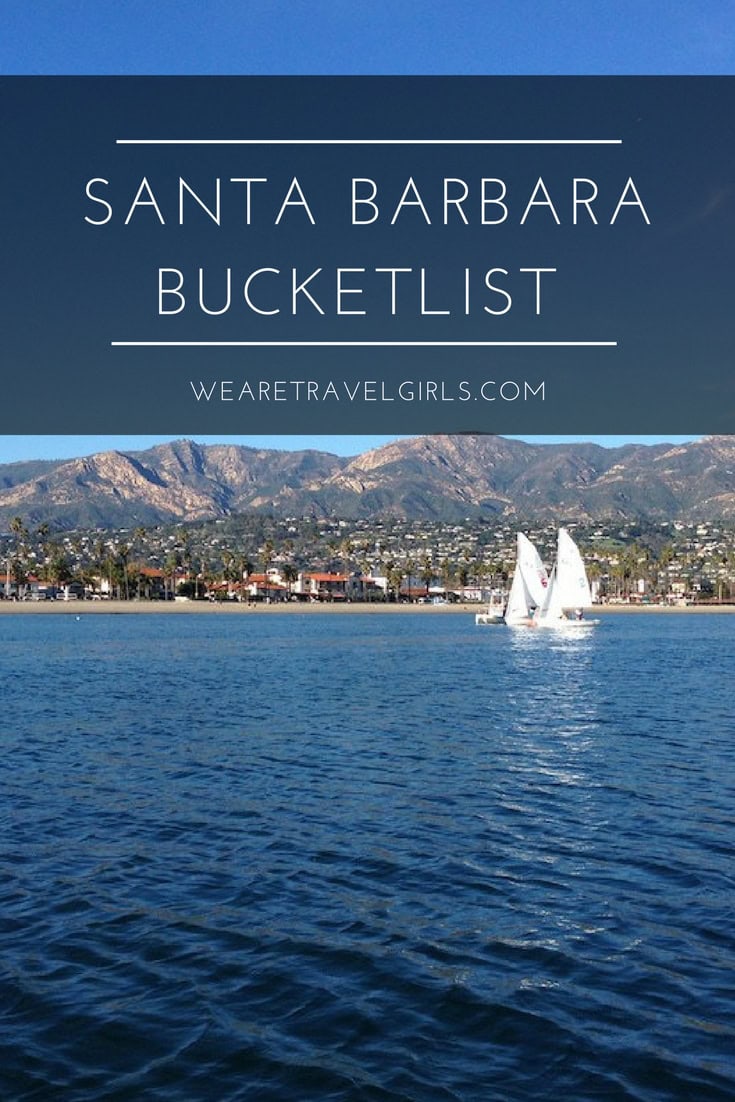 This website is a free resource and to keep it free for our readers we may use affiliate links in our articles. If you make a purchase via the links on our site you will pay the same price, but we may receive a small percentage which helps us to keep bringing you new and informative travel content every day! Any products we endorse we personally use and love. Please see our Disclosures for more information.
SaveSaveSaveSave
SaveSave