Ladies We Love is a new interview series with women from around the world that provide us inspiration through their travels and their personal stories. This week we got to know Kate Webb, Managing Director of The Responsible Safari Company.
The Responsible Safari Company is a specialist expedition company working with Educational, Experiential & Philanthropic groups travelling into Africa. Operating exclusively in Malawi, The Responsible Safari Company works with schools, universities, charities, businesses & individuals creating highly personalized expeditions which connect people with the world as global citizens. We Are Travel Girls is very excited to be hosting our Malawi Safari & Charity Trip with The Responsible Safari Company annually!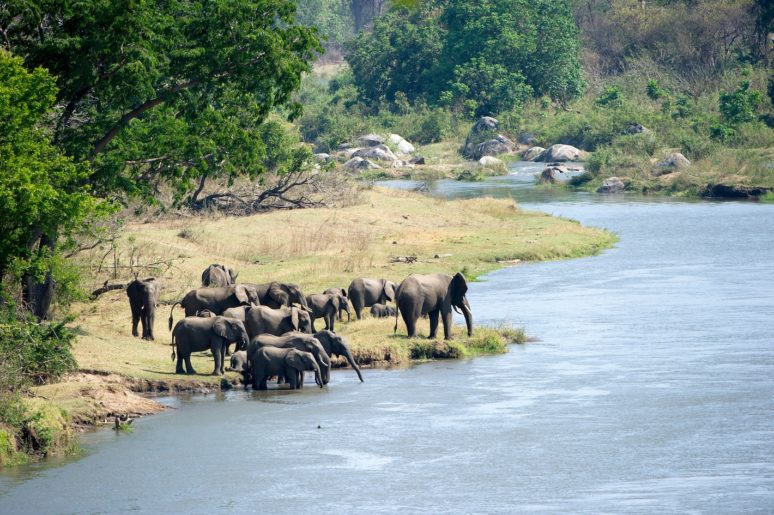 1) How did the idea for The Responsible Safari Company come about?
Sitting around the campfire in Uganda with my boyfriend (now husband) – we were spending a year running a tented safari camp in Uganda and had just been shortlisted for an incredible job running a luxury private island in the Indian Ocean. The pay was amazing and location dreamy but we wanted to work for ourselves. We chatted about what we both loved about Africa and where our skills and interests lay and decided to combine it all to form a company that offered travelers in depth off-the-beaten track experiences- a chance to interact with and experience local communities while still enjoying the traditional safari, exploration and R&R too…The seed was sown.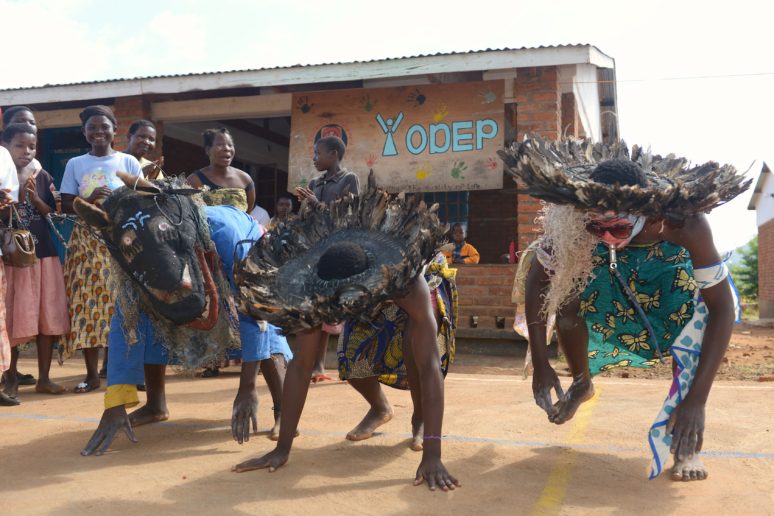 2) What aspect of The Responsible Safari Co and/or what work have you done with the company that you are most proud of?
I am most proud that we have such strong bonds with the three communities we work with. After ten years of working in Malawi these links are more sustainable than ever. We work hand in hand with some inspirational Malawian community groups who have believed in our model and have worked with us to create some amazing tourism experiences. In the process they have gained an income, skills support and life long links with many of our travelers who have visited.
I was just in Malawi in April, and visited one of the communities we work with, who now have a village secondary school, an incredible permaculture garden, a working fresh water supply and a clinic – all been achieved through tourism generated income and links they have made through the company. We never want quick fix solutions for the partnerships we make but are instead committed to working with our Malawian partners for the long term, as we feel this leads to more sustainable development within these communities.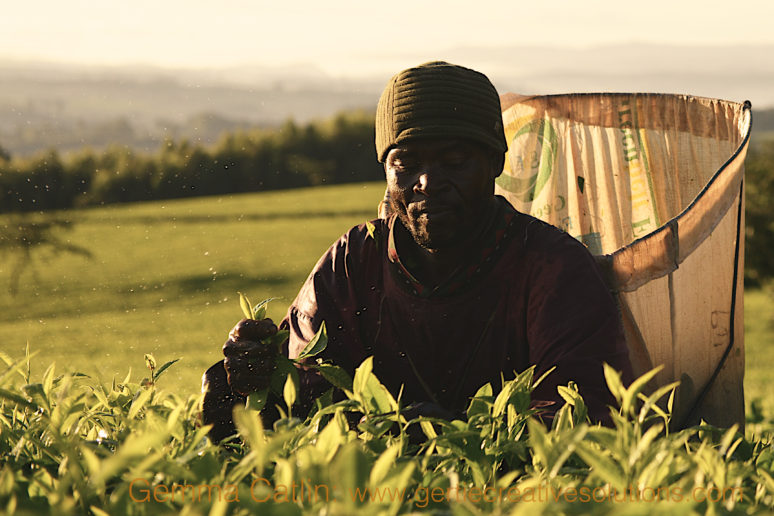 3) Why Malawi?
We walked across the border into Malawi from Tanzania during our Nairobi to Cape Town adventure in 2005, and hitched a lift in the back of a small pick up with about 20 ladies, some chickens and a car sick dog (don't ask!). We had already spent six months travelling through Kenya, Uganda, Tanzania and Zambia and as soon as we crossed the border into Malawi I felt a shift. The pace slowed, the villages were smaller and less crowded, the flat plains of southern Tanzania rose to undulating hills coming down to the shores of the glistening Lake Malawi and the ladies we travelled with smiled and laughed – they lifted their heads and spoke to me, oozing determination and passion – I loved this and instantly wanted to be a part of it. Malawi ticked all the boxes for us, it had so much potential for a young couple who were determined to make their mark. We could find our feet here, we could learn how to run a business, and we could have the freedom to create something new, different and really exciting!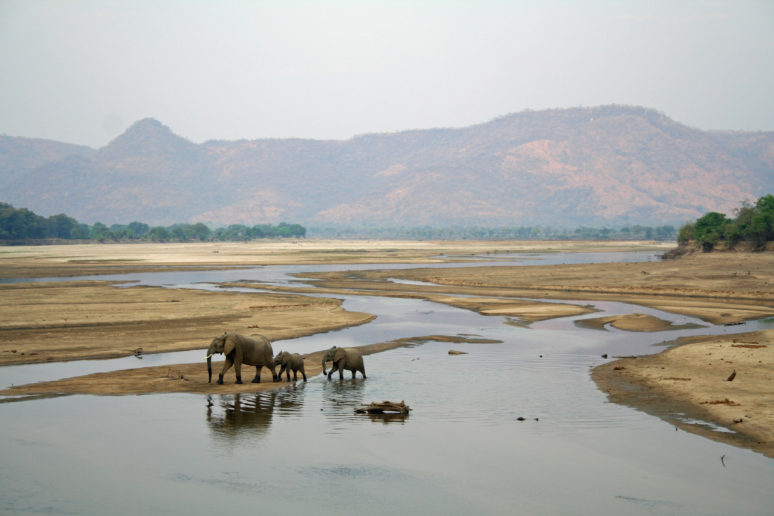 4) You work to inspire and empower young women in Malawi to stay in school through entrepreneurs who come on your safaris. Please tell us a little more about this.
We believe that investing time and resources in ensuring girls stay in school and complete their education is key to the sustainable development of a country like Malawi. Once the hurdle of finishing school has been achieved many of these ladies struggle to find jobs and careers that can fit around their family life and so entrepreneurship and small businesses run by women are commonly seen.
We want to find ways to connect these school aged girls and entrepreneurial ladies with international women who can inspire, connect, and empower. And so we came up with our 2018 Ladies' Expeditions…We are inviting adventurous, dynamic and gutsy ladies to come and get involved in our work in Malawi, make life changing links with other women and have an extraordinary African experience. Each expedition is tailored to the personal interests of the group and aims to link the women with like-minded inspirational Malawian ladies. The trip will challenge you both physically and mentally and aims to give each participant an opportunity to spend time with an international group of women who are all passionate about sustainable development and women's empowerment.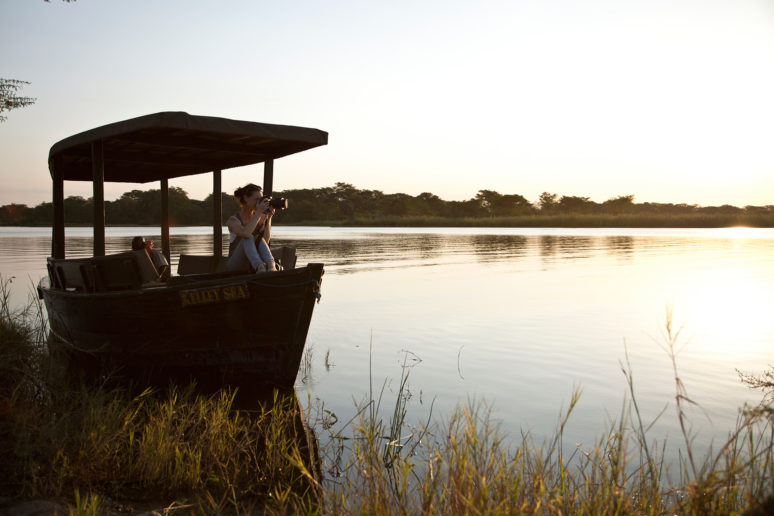 5) You're a mom of two. How are you able to balance work, travel and family?
I am currently typing this outside the bedroom door where my two year old is having his day time nap. My baby, nine month old, is in her pram, asleep (I hope), and my husband is out buying nappies… We both work from home but I have been determined to be a full time mum and carry on as much as I can with the business. This means I am usually pretty tired, sometimes a little overwhelmed and always juggling the different parts of my life!
From when the children were young we have always travelled with them. Sam, my oldest, was 4 months old when he first went to Malawi and has since lived in Africa, Italy and England. Emmie, now 9 months old, has just returned from her first trip to Malawi with me, we went on a mother / daughter trip. I love the challenge of travelling with the kids, even the long haul flights- my husband is less keen as he prefers to be able to watch a movie and have a meal on the flight to Africa! The kids are incredibly adaptable but we also ensure we spend time at home, in a routine and behind our desks so they feel secure and we give time to moving our company forward and generating new ideas and markets.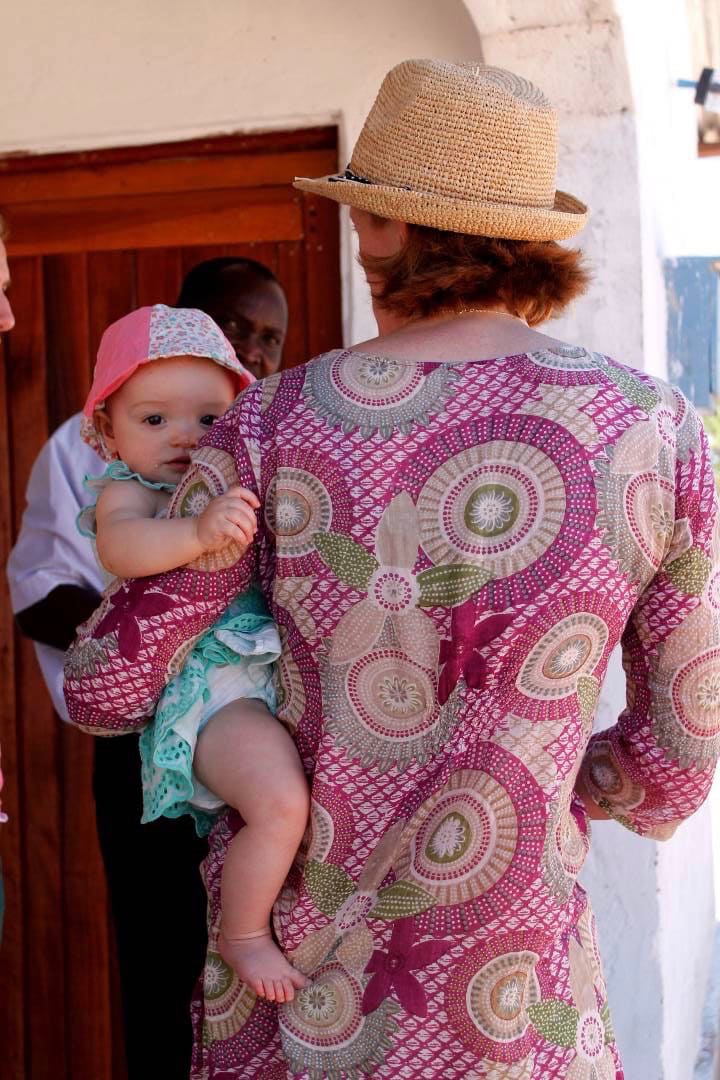 6) What is the most challenging part about running a Safari Company?
Running our travel company in Africa is a little bit like going to see a West End production- the cost is high, the expectation is huge and the performances are usually extra-ordinary. What it takes to create this is a huge amount of work, dedication, risk taking and grit! We try to never let our clients see the rushing around back stage that goes on to ensure that their trip goes off without a glitch.
Running a travel company in Africa we have been asked to sort out such a variety of strange requests that it is hard to surprise us now! From hosting CBeebies My Pet and Me where we had to find someone who had a pet elephant, or similar, to working with a couple who wanted to be married under an ancient baobab tree in locally made Malawian dresses – 2 hrs from the nearest road. We have handled honeymoons, large university groups, US delegates, film crews and a group of children aged 3yrs to 11 yrs. Every group we have worked with has thrown up their challenges but they have all left incredibly happy and with life changing memories of their time with us in Malawi. The variety is why we love what we do.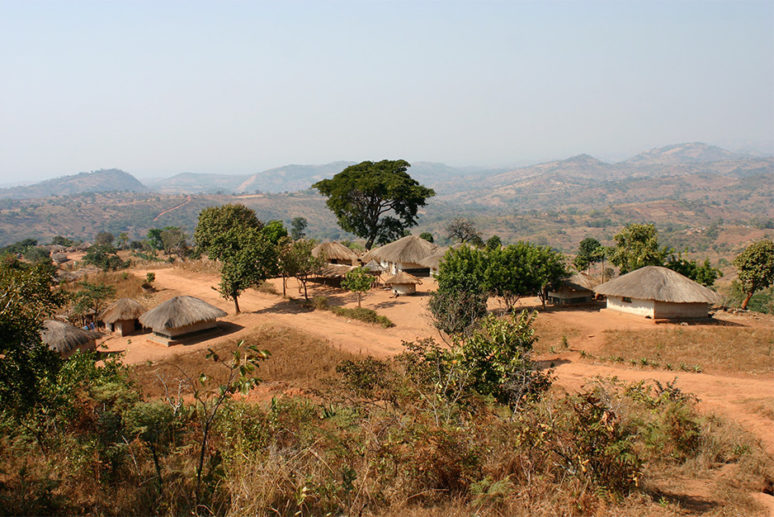 7) What is the most rewarding part of running a Safari Company?
If people choose to travel to the interior of Africa they are taking a leap of faith, and they want to have a different travel experience. They have the chance to see some incredible wildlife, hike in beautiful landscapes and meet inspiring people. I love reading their feedback forms- in almost every case the huge herd of elephants they saw will be a highlight but will be dwarfed by the life changing connections they made with someone they met in the village, inspiring them to work with one of the projects they visited.
I also feel so lucky to be able to offer my children the opportunity to visit Africa regularly and learn about a different culture, witness some of the world's most fragile landscapes and wildlife and hopefully grow up with the key skills of adaptability, understanding and cross cultural communication. Sam first saw an elephant at 4 months old and Emmie dipped her toes in Lake Malawi at 7 months old!
8) What characteristics or qualities do you think it takes to run a successful travel business?
I am not sure for the rest of the world but in Malawi it took a lot of determination! It was enormously challenging trying to work out how to even register our company, let alone open a bank account, find an office space and then start putting together incredible experiences for our travelers. Adaptability I think is key too. We spent the first three years around our kitchen table with me working two jobs and Dom (husband/business partner) constantly having to adapt our business model, sort out crisis's and learn how to navigate his way through African corruption and politics. I love a challenge! Waking up at 2am to get to the Mozambique border to find a fuel lorry so we can run our next trip really gets my adrenaline going, but after 6 months of no fuel or forex it does get waring and I start running out of ideas and patience!
I think you also need resilience- our currency in Malawi deflated by 70% over night in our third year of trading- this could have been completely disastrous for us. We have been faced time and again with really big challenges but have kept going, we have laughed a lot, cried a lot, sworn a fair amount (!) and spent a lot of time sitting around our fire pit in the garden talking about the latest challenge, but we have never talked about quitting or wished to be doing anything other than creating our company. The feedback and friendships we have from our past clients has also been hugely important in spurring us on too!
9) We are excited to be hosting a We Are Travel Girls Responsible Safari Co. Charity Trip to Malawi October 2018! Can you please give our readers a brief description of what a day on this trip will be like?
Every day will be so different so I have just put together a summary of what I feel will be the highlights of the trip – I love every element of this expedition and in my ten years of running the company I think this itinerary is one of the very best we have done.
Entrepreneurs Forum: Sipping your first African Sundowner looking over the rolling tea estates of Southern Malawi having spent the day connecting with female entrepreneurs and learning about their businesses.
Your Challenge: Hiking through the beautiful forests of Mount Mulanje, arriving for a dip in the mountain pools and cooking your supper around the open fire. The peace and quiet of the mountain and basic living is amazing restoration to aching muscles.
Your Safari: Waking after a night under canvas you will rise early to the sounds of the bush and take a river boat safari, a chance to see large herds of elephant coming to the banks of The Shire River to drink.
Mentoring Girls: Working with a group of secondary school girls on the shores of Lake Malawi, learning more about the challenges of completing school. You will work alongside the village youth group to create opportunities to tackle gender issues in school and take on the challenge of a village netball match- the Malawian ladies are incredible, so be warned!
The Ace: It is time to head to Mumbo Island on Lake Malawi. A small motor boat will take you to this eco-island where it will be time to kick off your sandals, don your bikini, grab a good book and relax. My favourite activity… take a kayak and meander in and out of the island's bays before stopping with a cool gin and tonic as the sun slides into the clear waters of Lake Malawi…
Want to join our WATG Safari Charity Trip in Malawi? Submit your trip interest here!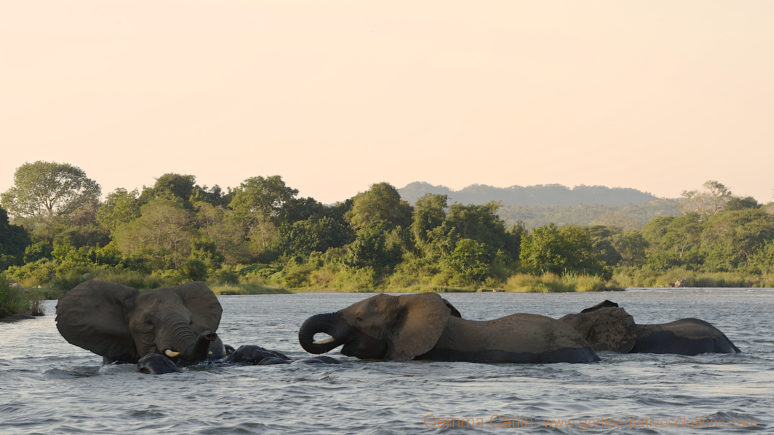 9) Weird or fun fact about you?
The second time I met my husband's parents I was dressed in a tiny bikini and sprayed gold from head to toe as part of a fund raising event for a James Bond Themed night! My future father in law offered me his coat to keep warm- I think he might have been a bit embarrassed!
10) OK one more silly question… Ryan Reynolds or Ryan Gosling?
I had to google them, I have lived in the sticks in Africa for too long! Can I say both?
11) Favorite Quote
"There is no tool for development more effective than the empowerment of women." -Kofi Annan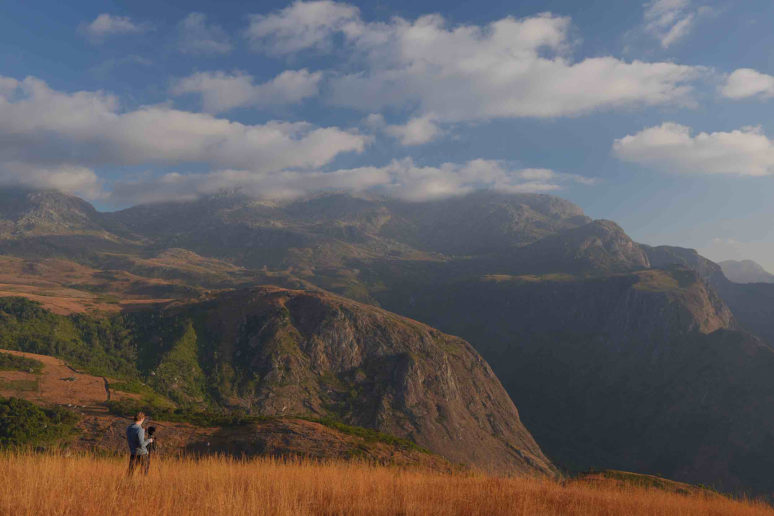 12) Why come to Africa with The Responsible Safari Company?
I remember my first trip to Africa as a 23-year-old. I was running as fast as I could away from corporate London and realized when I landed that I had absolutely no idea where this year would take me. I was enchanted, inspired and addicted to the busy-ness around me, the never-ending chatter, the tinkering of bicycle meanders, the haggling of market sellers – entrepreneurship at every corner. All around me were people determined to create, market and sell their products, a raw need to get money to survive. This pure entrepreneurship was what I had been searching for, it was our drive to start our own business in this tiny slice of Africa, known to the locals as The Warm Heart.
Malawi was our home for seven years and where we set up our travel company, The Responsible Safari Company. If you get itchy feet easily, if you travel because you sometimes need to escape your world, if you are searching for something that will stimulate your senses, push your boundaries and alter your perceptions then you need to come on a trip with us, you need to take that leap of faith and come #bepartofsomething extraordinary in Malawi.
Want to join our WATG Safari Charity Trip in Malawi? Please fill out a booking form here!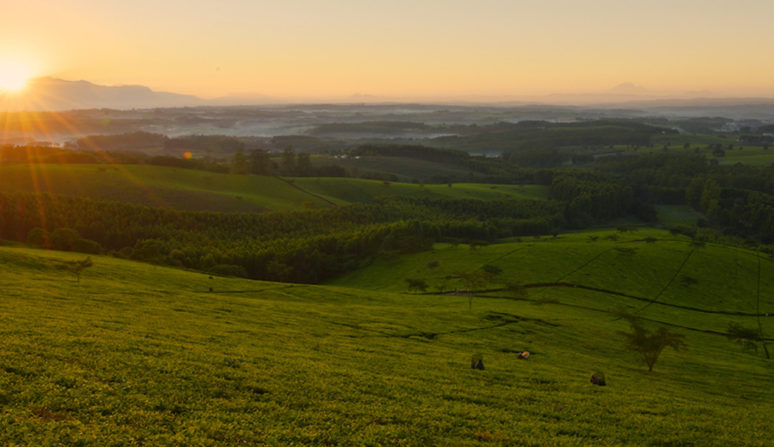 ---
---
Read More Ladies We Love Interviews
---
---
Connect With The Responsible Safari Company
Website | Instagram | Facebook | Twitter | Pinterest | YouTube
---
Pin For Later