Two years ago I was contacted by Kate Webb of the Responsible Safari Company to join their women's expedition to Malawi. Kate and her husband Dom had been running charitable expeditions and safaris in Malawi for several years and her passion for the country shone through on our first phone call.
Malawi had not been on my travel list and honestly I knew very little about the country, but my interest was piqued. However, my first thought was why not see if we had interest in the We Are Travel Girls community to bring our own group of women on an adventure to Malawi – I broached the idea with Kate and immediately we began planning a bespoke itinerary for a once in a lifetime trip to Malawi.
Over the course of the next 18 months, Kate, Vanessa and myself planned the trip for 12 guests and in this article I share 10 reasons why you should visit Malawi with us when we go back in 2019!
1) MALAWI IS 'THE WARM HEART OF AFRICA'
Malawi is described as 'The Warm Heart of Africa,' and I have to admit this is totally true! The people in this country bring a warmth that I have not experienced in most countries around the world. Whilst the majority of country may not enjoy the wealth of western society, they certainly enjoy a wealth of happiness. Many expatriates who have moved to Malawi to live permanently told us that they felt many families in the country were more satisfied than we are in western society, where we have grown accustomed to having material possessions to measure our happiness over relationships and family.

2) VISITING LAKE MALAWI
Lake Malawi, which is also known as Lake Nyasa in Tanzania and Lago Niassa in Mozambique, is the southernmost lake in the East African Rift system. The lake is located between Malawi, Mozambique and Tanzania and can be accessed from all three countries. It is the fourth largest freshwater lake in the world by volume and the ninth largest lake in the world by area and is home to more species of fish than any other lake. Therefore, it is understandable that this lake provides much needed resources including fish and water to the people of Malawi.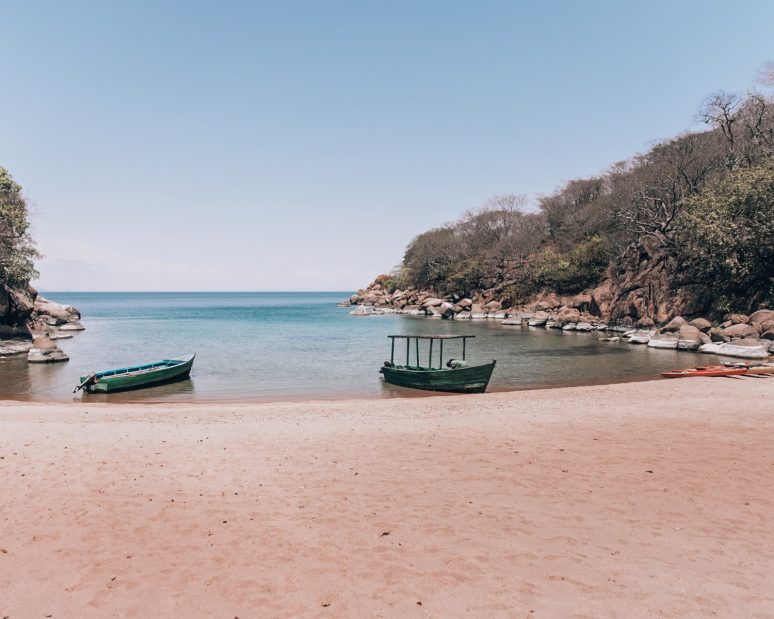 3) WATCHING THE SUNRISE ON THE SHIRE RIVER
Watching the sunrise on the Shire River was one of my favourite experiences in Malawi. There is something quite serene about being on the water, with only the sounds of the animals waking up to listen to. You depart a little before the sunrises and sail up the river passing hundreds of hippos, crocodiles, birds and if you are lucky you will get to see elephants coming to the water.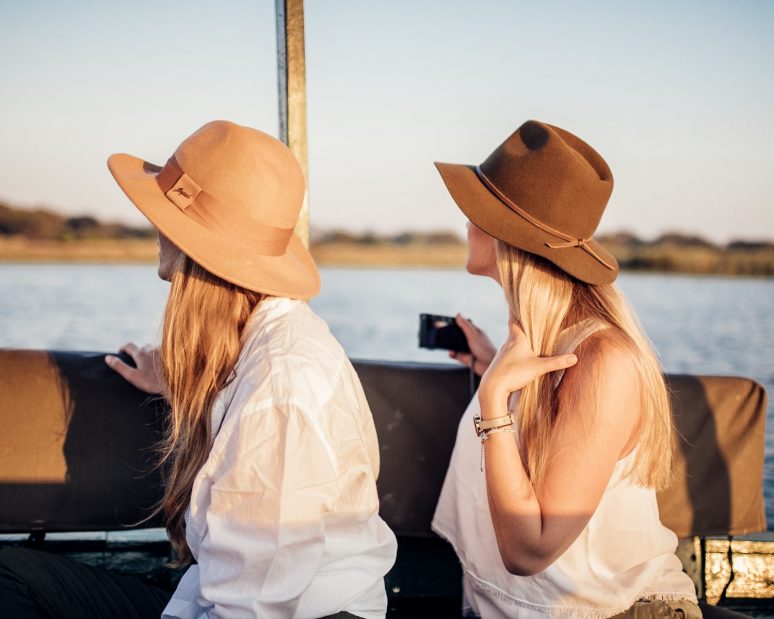 4) SAFARI IN LIWONDE NATIONAL PARK
Going on safari is on most travellers' bucket lists, but typically the first places people look are at South Africa rather than Malawi. But Malawi has a lot to offer! Whilst there are fewer numbers of the big 5 here you can spot lions and rhino, along with the occasional of leopard. There are plenty of kudu, crocodiles, elephants, hippos and birds to see.
I recommend basing yourself at Mvuu Camp, which is a luxury camp on the shores of the Shire River meaning you may even see hippos wandering round the camp at night! This is where we stay during out Travel Girls Getaways Malawi Trip so you could even join us there in 2019!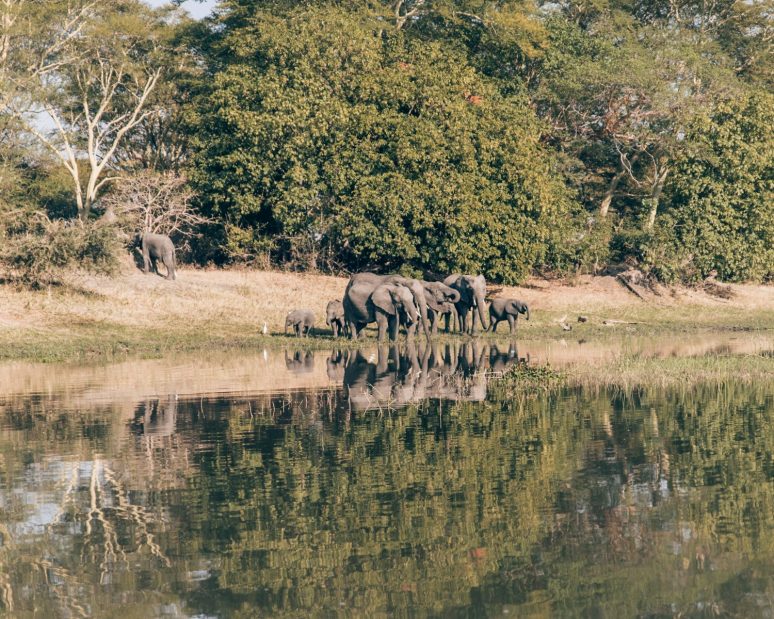 5) PRIVATE ISLAND PARADISE ON MUMBO ISLAND
It's hard to find destinations that are untouched these days, but Mumbo Island seems to be close to that. Named one of the Sunday Times Top 100 Places to Stay in 2017, you cannot go to Malawi without visiting and staying on the island for a few nights. Set in the middle of Lake Malawi just 1 km in diameter, Mumbo Island has never been populated so it remains in a pristine, natural state offering its visitors a true sustainable tourism experience.
There is no cell service or electricity on the island, which is one of the many appeals. Staying on Mumbo Island you are forced to turn off your devices and truly enjoy the surroundings, connecting with nature and the people you are with. But no electricity doesn't mean you are not rewarded with a luxurious experience. The cabins overlooking the water can be described as pure rustic luxury, and you will awake to an incredible sunrise and the sounds of birds around your cabin.
The resort offers hot bucket showers, eco bathrooms, incredible food, kayaking, yoga, hiking, sunset boat rides and evening campfires. As you can tell I loved Mumbo Island so much we decided to add extra days here on our upcoming Malawi Safari & Charity Trip and will spend two nights here in 2019!
6) GIVING BACK TO THE COMMUNITIES
During your trip to Malawi it is possible to give back directly to the communities and schools in the country. We worked closely with the Responsible Safari Company and Cisar to establish what we could do before and during our trip to Malawi. It is possible to do as much or as little as you want during your time in Malawi, you just need to get in touch and work with the right organisations that can help you and ensure what you do is valuable and needed in by the communities.
RSC put us in touch with a lady named Trinitas who personally runs an organisation providing young girls with reusable sanitary products. Before our trip we raised over US $14,000 to go towards these products! In addition, during our time in Malawi we participate in an education session in the school about sanitary care and sexual health, visited the book clubs and library, spent time with the nursery school children and gave specific donations that the women on our trips had brought with them, including two laptops for the school.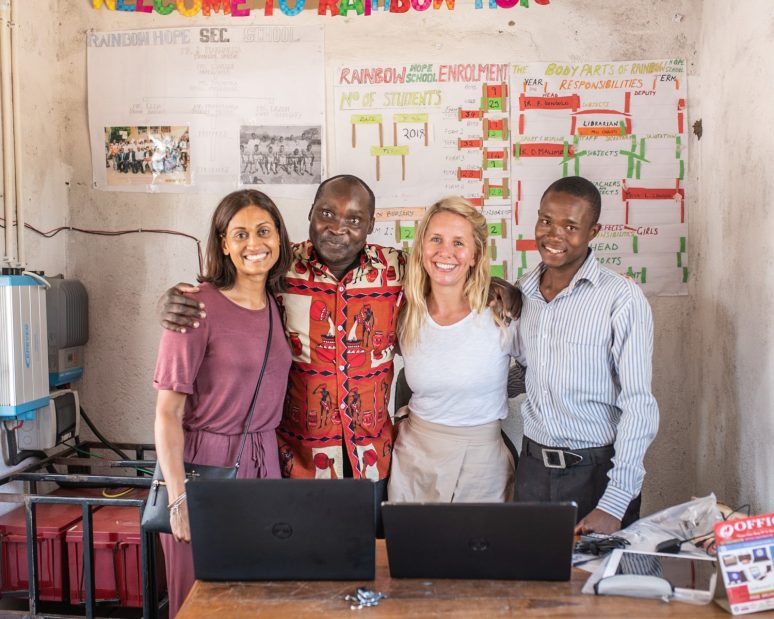 7) VISITING THE ROLLING SATEMWA TEA ESTATES
I was surprised to discover that Malawi is also a country that produces large quantities of tea meaning you can visit the beautiful rolling tea estates like Satemwa, a third generation family owned business in the Shirelands of Malawi.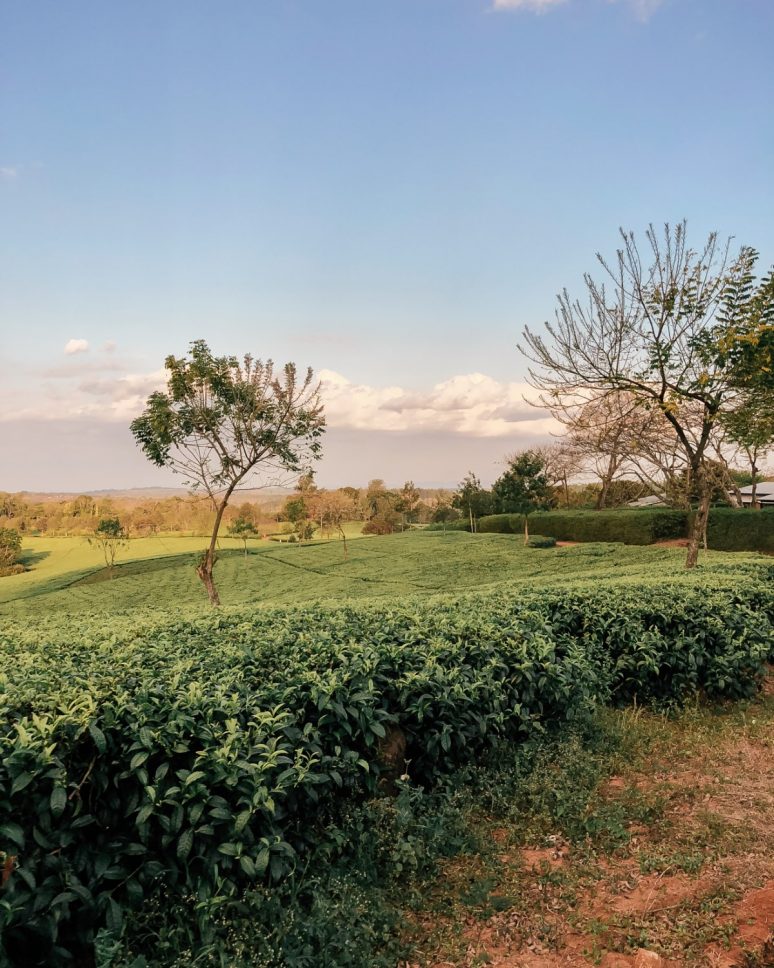 8) MALAWI GIN & TONIC
Safaris usually end with a sundowner and Malawi is no different. On our first evening in Malawi we discovered the Malawi Gin which pairs very nicely with a tonic and a sunset! Make sure to request that your safari guides bring along your favourite sundowners for the end of the day so that you can enjoy these from your safari vehicle on the shores of the Shire River.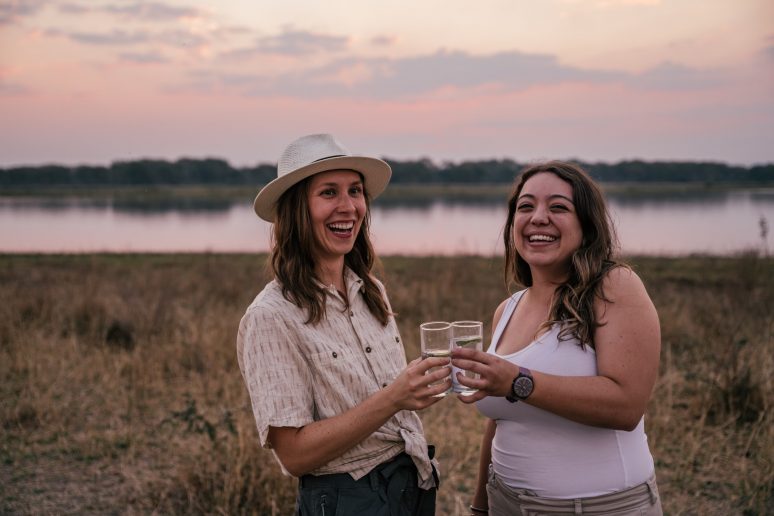 9) SUPPORTING THE ECONOMY
In visiting Malawi, like many countries that rely on tourism, just by visiting you are helping to contribute to the country and create more jobs in the tourism and hospitality industry. As mentioned there are much smaller numbers of tourists who visit the country than some of its African neighbours and our tourism dollars can go far here.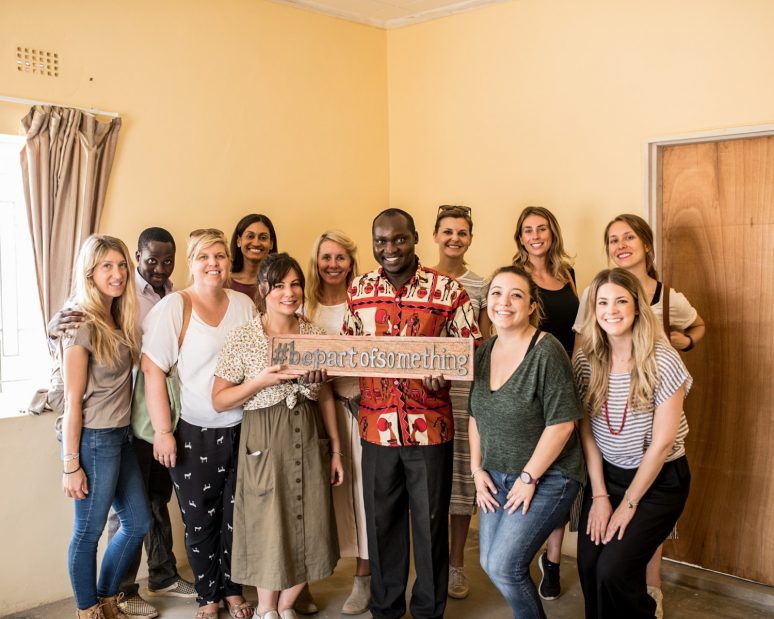 10) AN UNDISCOVERED GEM
We spent just over a week in Malawi and the only places we saw tourists were a couple of people at the Satemwa Tea Estates, and a group of 4 hikers at Mount Mulanje – the rest of the time we did not see any other tourists and felt like we had the country to ourselves! In 2016 Malawi reported 800,000 tourists visited the country compared to 16 million to South Africa and even though the country is being named as one of the top places to visit in Africa you can still enjoy what I would describe as an undiscovered gem!
I hope that this article has inspired you to visit Malawi, The Warm Heart of Africa and to do so with We Are Travel Girls. I promise that you will fall in love with this magical country and have the trip of a lifetime!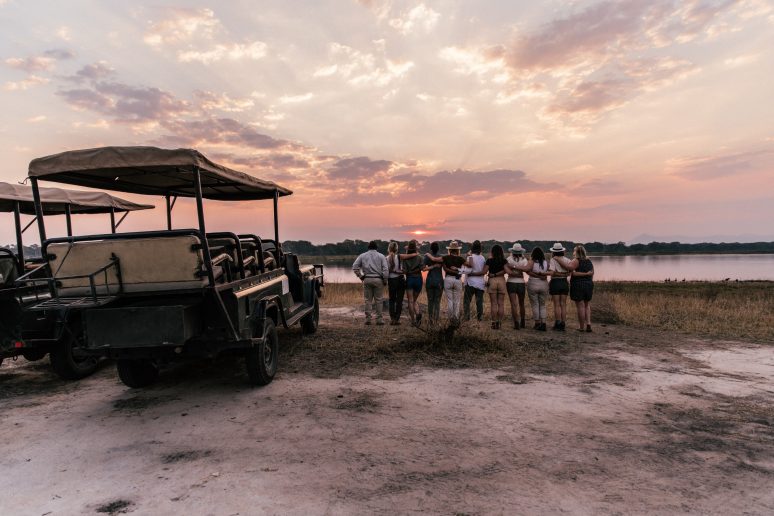 ---
We hope that this article has inspired you to visit Malawi. If you have any questions about the destination please leave these in the comments below.
Do you want to share your own travel tips by guest writing for We Are Travel Girls? Please visit our Contribute page for guidelines and to submit your article.
---
---
Book Your Place On Travel Girls Getaways Malawi Safari & Charity Trip
Bookings are now open for our Travel Girls Getaways Malawi Safari and Charity Trip.
Join We Are Travel Girls Founders Becky van Dijk and Vanessa Rivers as they spend a week discovering Malawi, taking part in inspiring community mentoring work, visiting the beautiful rolling tea estates, a 2 night safari, including a river boat safari, and ending on the idyllic Mumbo Island. This expedition is aimed at ladies wanting to travel with a purpose, take part in inspiring community initiatives and discover a little known slice of Africa.
---
Read Next
---
We Are Travel Girls Founder Becky van Dijk of BeckyvanDijk.com
Connect with Becky Facebook | Twitter | Instagram | Pinterest | YouTube
---
Pin For Later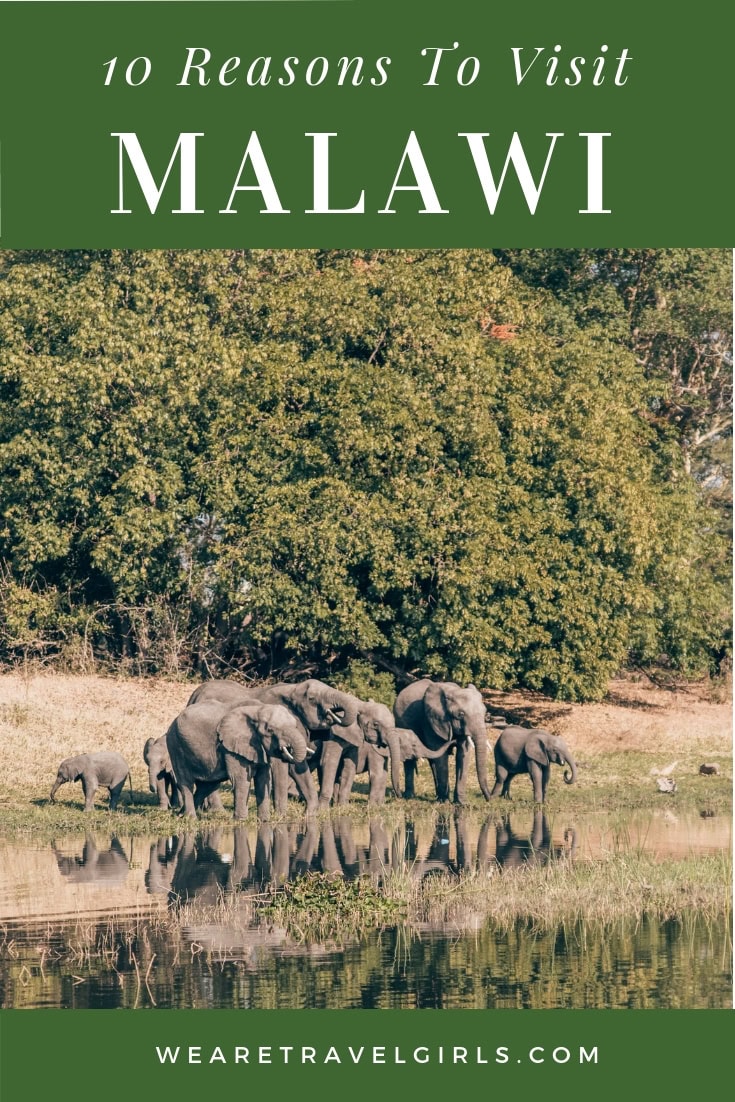 This website is a free resource and to keep it free for our readers we may use affiliate links in our articles. If you make a purchase via the links on our site you will pay the same price, but we may receive a small percentage which helps us to keep bringing you new and informative travel content every day! Any products we endorse we personally use and love. Please see our Disclosures for more information.