Ladies We Love is a new interview series with women from around the world that inspire us through their travels and their personal stories. This week we got to know Misha Gillingham of WildLuxe.com.
Named one of the top luxury travel blogs in the world, Wildluxe features a curated collection of the planet's most luxurious resorts and experiences. Misha Gillingham has quickly become a top travel video producer, allowing her readers to join her on her luxury adventures through her beautiful destination videos. In addition to traveling and blogging full time, Misha is also a devoted wife and mom of two beautiful daughters, but this week she took some time out of her crazy schedule to answer 14 questions for us about her life as a successful travel writer…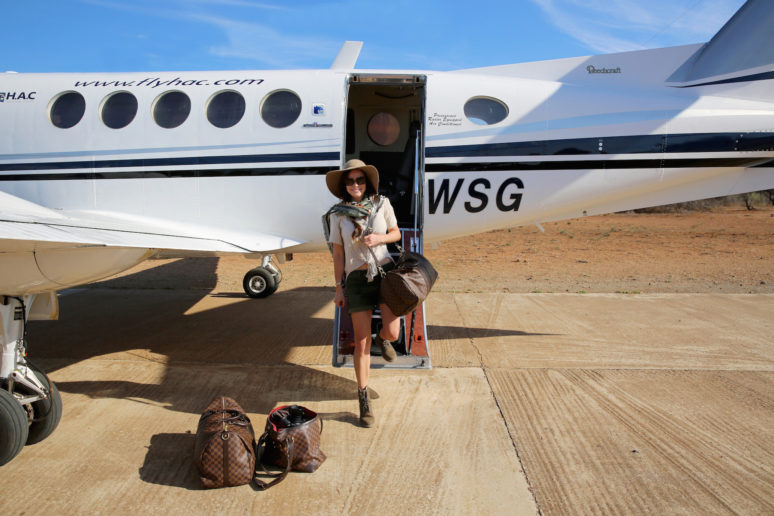 1) We heard you are going to be a host on a new travel show! Can you tell us more about it?
Yes. It's called Great Escapes. On each episode they feature 3 of the world's most amazing luxury getaways. I am one of their travel experts, so I share footage from my favorite hotel properties and then speak about them.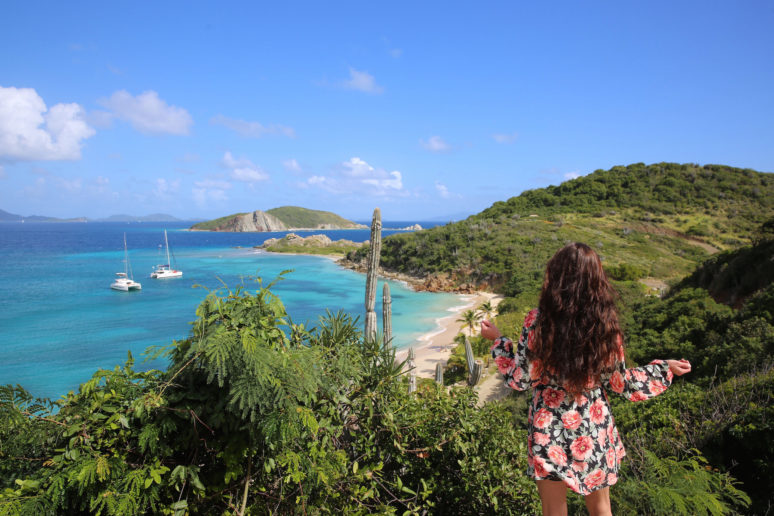 2) How did you get into video production? Do you film all your travel videos yourself or do you have a crew helping you?
I usually have a friend with me who will help with the equipment, but I mostly film everything myself. It's a big job but I love doing it.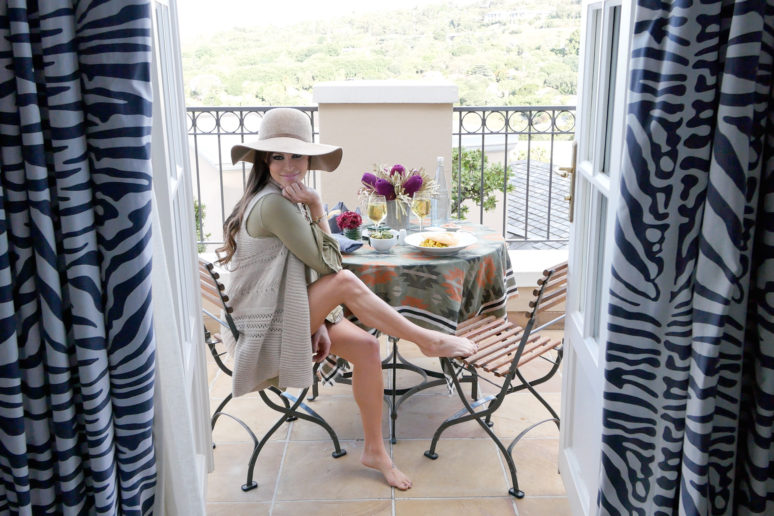 3) When it comes to creating awesome travel videos, what piece of equipment can't you live without?
Well, if I didn't have a camera I couldn't make any videos so that's definitely the most important piece of equipment. I shoot images with a Canon 5D Mark iii, but most of my videos are filmed with my mirrorless Panasonic Lumix GH4 due to its 4K capabilities and compact size.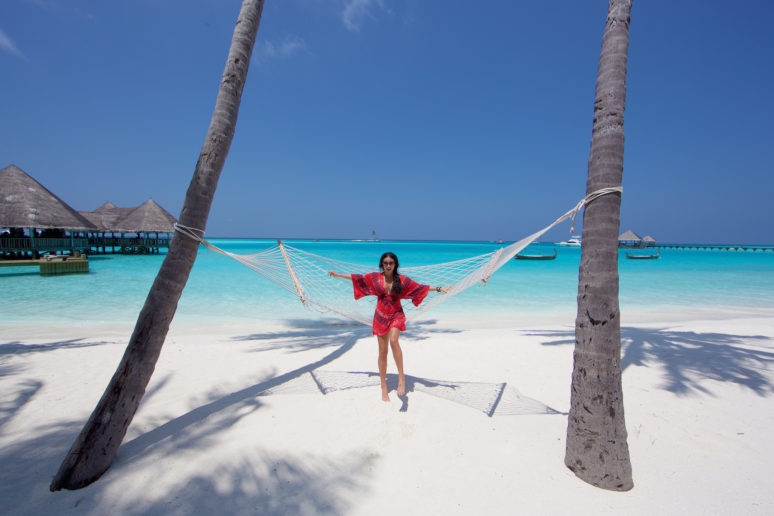 4) You are a cancer survivor. Please tell us how this has affected your personal and professional life.
The short answer? It made me realize how fragile and precious life really is. It has given me a huge zest for life. Every day we are here and have the chance to live and love is a beautiful miracle!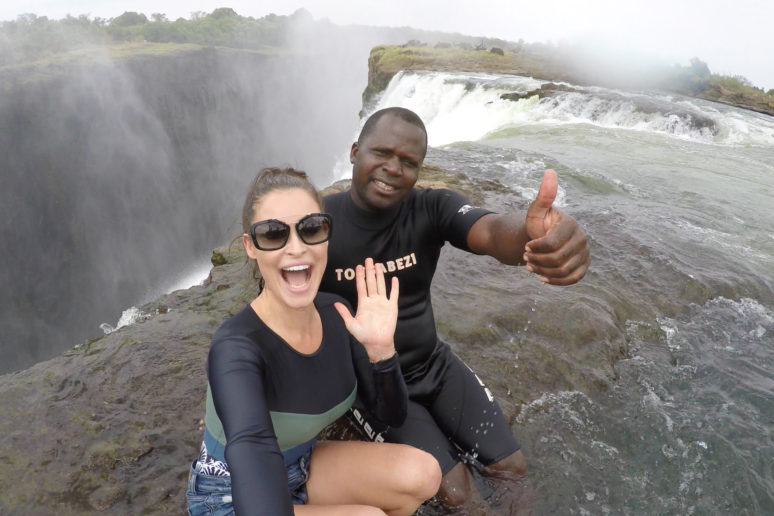 5) Weird fact about you most people don't know.
I can't relax when there's pizza around. Must. Eat. All.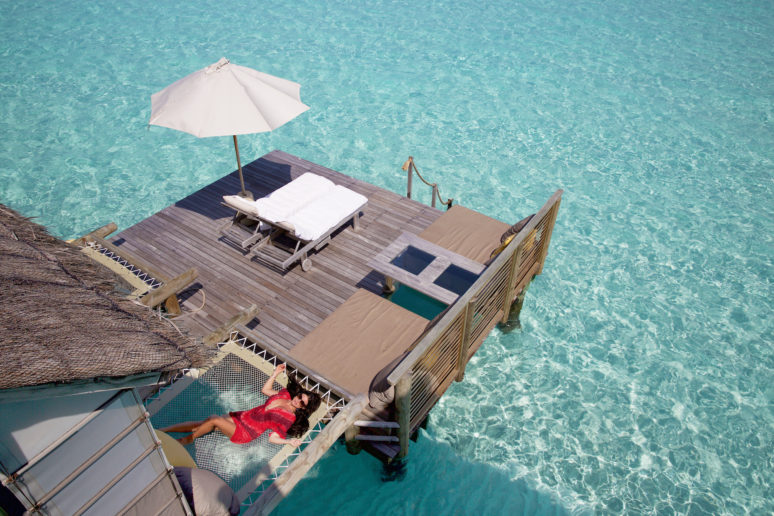 6) What country (or place) would you not go back to and why?
I can't answer this question because I have a great deal of respect for all countries. I can see myself going back to everywhere I've been to.
7) What do you enjoy most about blogging? What's the hardest aspect?
I really do love every aspect of the job. The hardest part for me is lugging around all of the heavy gear all of the time. It's a total pain. (Literally, my neck is always hurting). But worth it.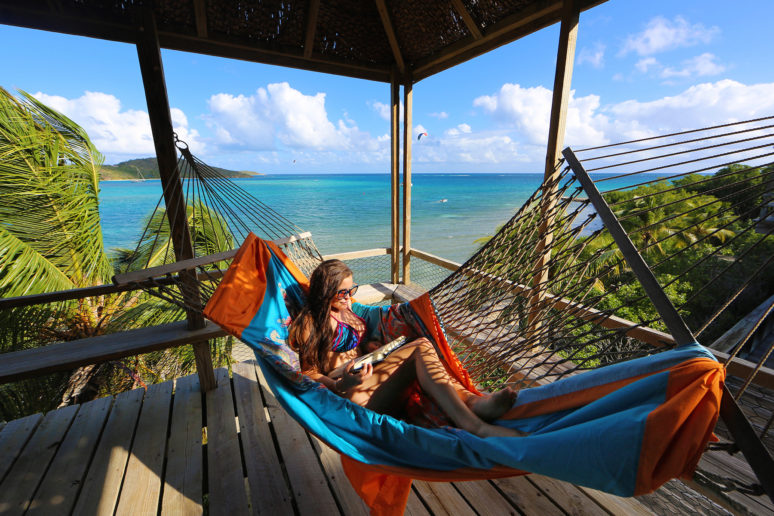 8) What do you miss most when you are on the road?
My family. But also my quiet time, because when i'm on the road I am working the entire time, always on the go, and don't get enough rest or down time.
9) What achievement in your travel blogging career are you most proud of thus far?
This is an interesting question, and my answer is probably not what you'd expect. When I first started blogging, I had set a personal goal that I didn't tell anyone about. It wasn't related to income, stats, or specific awards, it was just something that was really personal to me. Many years ago I read about the luxurious and enchanting Singita Safari Lodges in Africa.
The whole experience sounded mesmerizing – better than any other travel I imagined myself ever doing. At that time (5 or 6 years ago) I told myself that if I were ever invited to write about a Singita property I'd know I'd reached a goal. A few months ago I was the first travel blogger ever to be hosted at Singita's Zimbabwe property. It was literally a dream come true – and way bigger of a deal to me than I let on.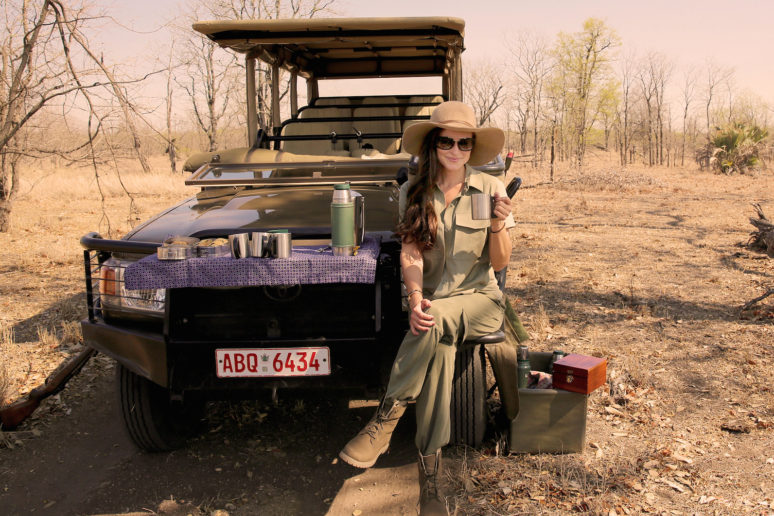 10) Is there anything you feel you could have done better since you started blogging?
Um yes. Like everything. It's been a big game of trial and error, but I'm happy with where I am now.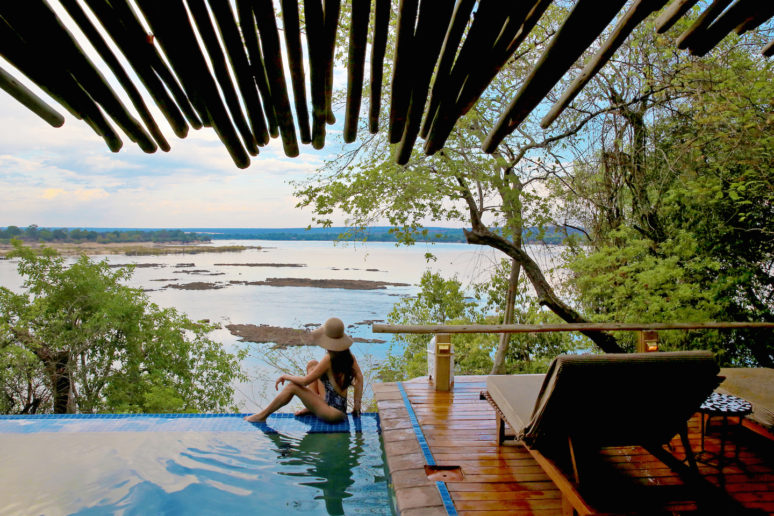 11) What characteristics or qualities do you think it takes to become a successful travel blogger?
I think many people have misconceptions of what it takes. They think its all fun and travel. It's actually a TON of work. It's not a 9-5 it's a 24/7. You have to be able to turbo multitask and wear many hats. For example, my job title? Photographer, videographer, photoshop pro, video editor, social media manager, publicist, brand collaborator, writer, blogger, content creator, brand strategist, web designer, model and speaker (not a model but always in front of the camera), SEO expert, travel coordinator, travel researcher, and the list goes on and on and on.
In addition to doing 20 different jobs, you have to balance a travel schedule and be able to survive for the first 2 years with little to no income. So I think someone needs to be very driven and creative, have an insatiable passion for travel, and be willing to learn how to perform many different jobs.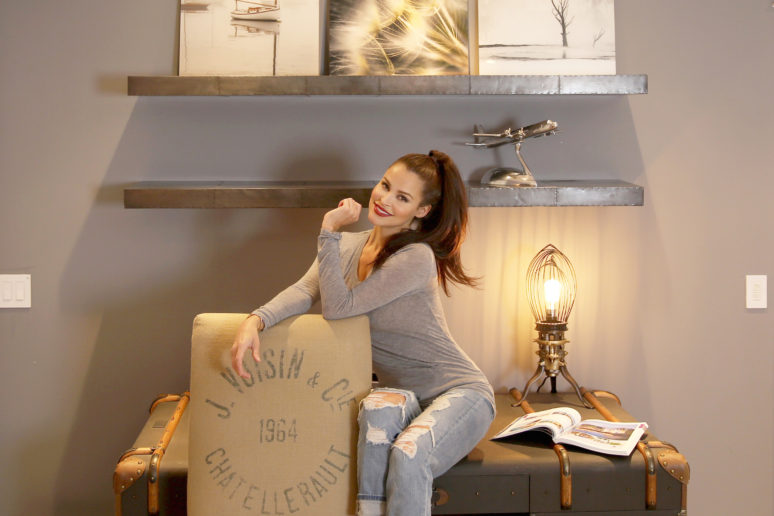 12) What destination is currently at the top of your bucketlist?
In this order: Namibia, New Zealand, Norway.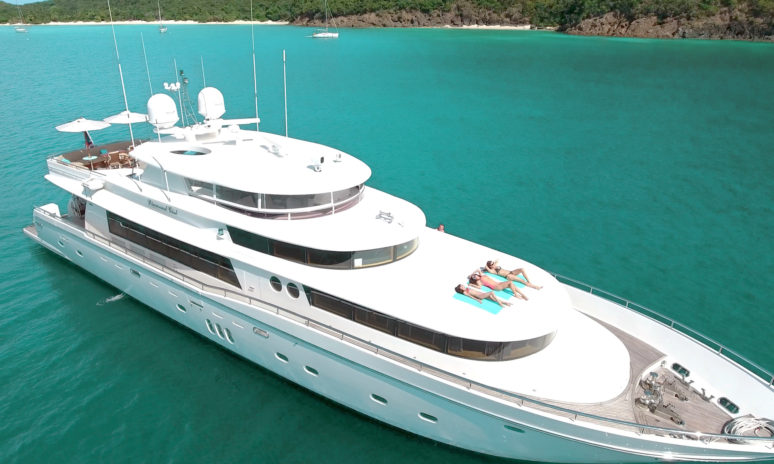 13) Favorite Quote
I can often be heard saying this one: "That's a horrible idea…what time?"
But my favorite quote is short and simple. "If you love life, it will love you right back." I believe this with all my heart.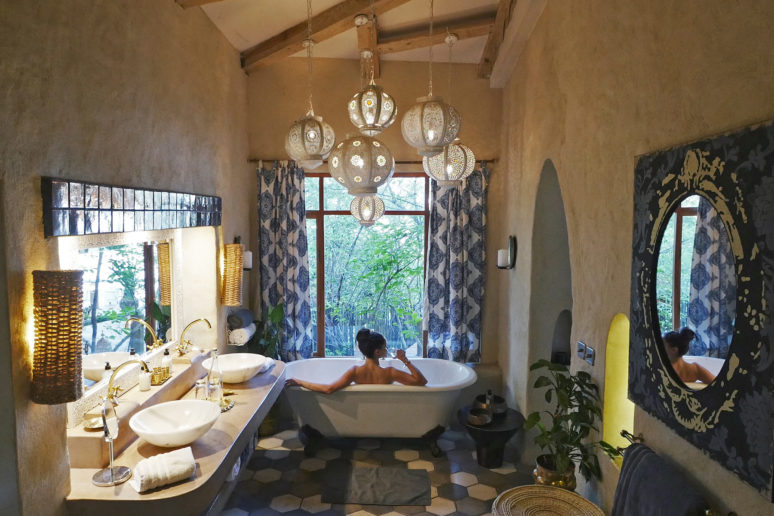 14) Ryan Reynolds or Ryan Gosling?!
"Hey Girl…" This is definitely the most important question! Gosling all the way.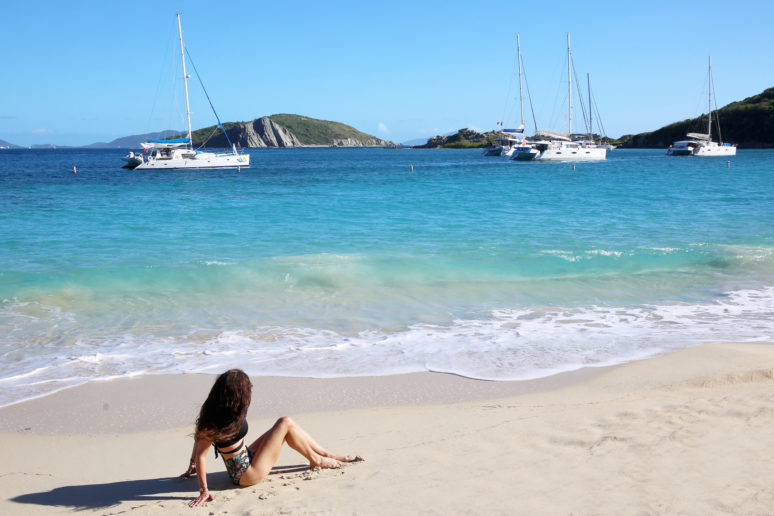 ---
Read More Ladies We Love Interviews
---
Connect With Misha
Blog | Twitter | Facebook | Pinterest | YouTube
---
Pin For Later