Dreamy beaches, tropical resorts, palm trees that kiss the sky and sunshine everyday. The Caribbean Islands are places most of us only ever dream about. But if the expected price tag hurts your bank account, have you ever thought about backpacking across Dominican Republic?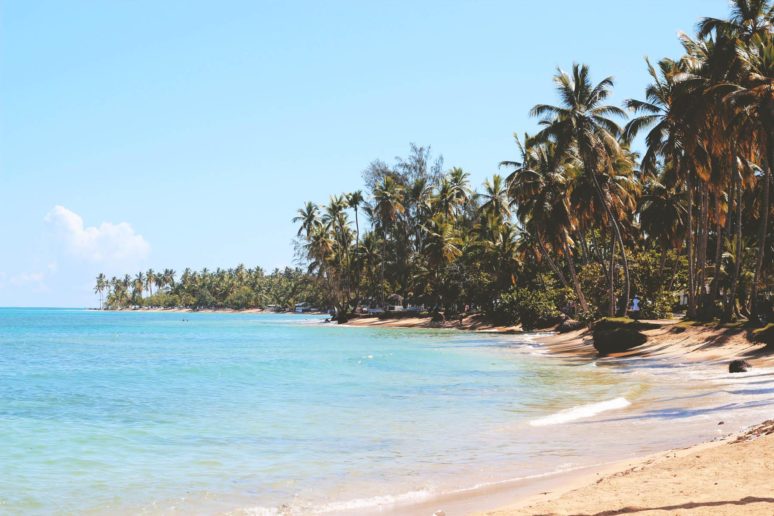 For us, the Dominican Republic was an unlikely and unplanned destination that we knew nothing about. The only information we could find on the internet was mostly about the abundance of the all-inclusive resorts. Honestly we were worried about attempting to backpack Dominican Republic as we had safety concerns, didn't know about the transport situation and thought the cost of accommodation was going to blow our budget.
Instead, we discovered deserted beaches, luscious jungle, cheap hostels and a backpacking trip to remember. This Caribbean Island is sure to be the next backpacking hotspot. So do it quick before the world knows our secret!

SANTO DOMINGO
Holding the title of the oldest continuously inhabited European settlement in the Americas and one of the most populous cities in the Caribbean, Santo Domingo was a great place to start our journey. The city is a mix of old Spanish charm and modern Latin flair.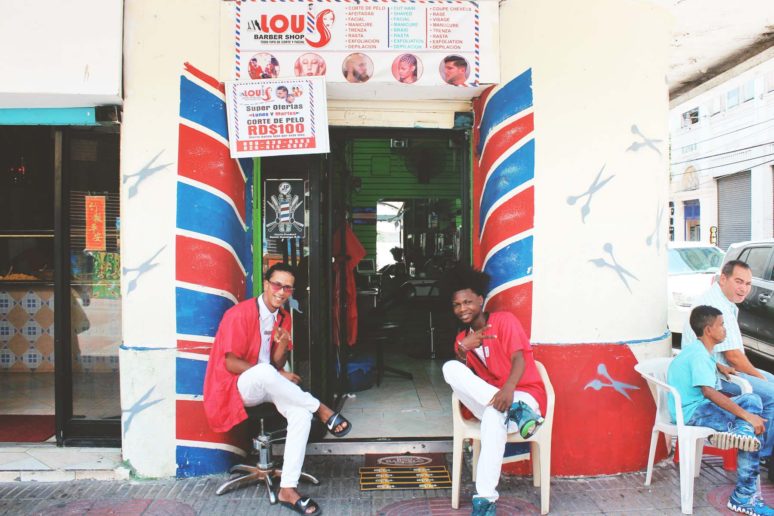 We had the rescue-dog from Island Life Hostel named Hamilton lead us across the city. He had us weaving in and out of all the sneaky back streets, with his nose always stopping to smell the food. We enjoyed (too many times) the 50 cent cheese empanadas that tempted us on every corner. The hustling city streets had an overload of barber shops, take-away chicken restaurants dominating the food scene and the vintage books stores were stacked up high like a Harry Potter library.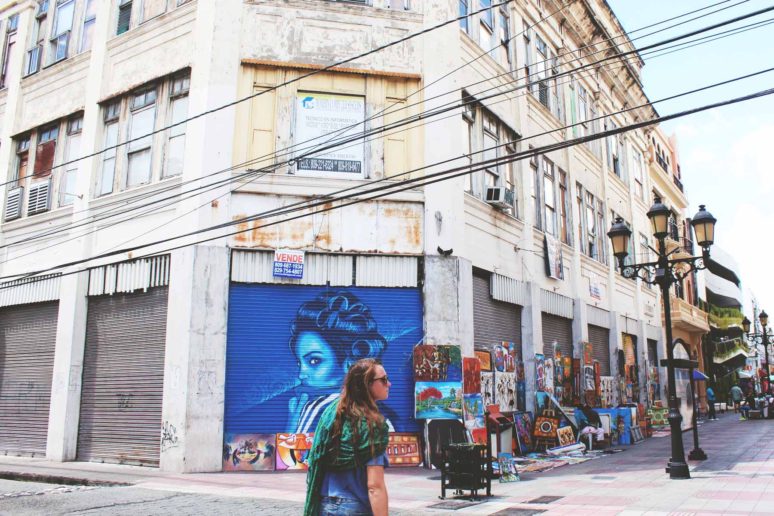 CABARETE
The Gua Gua's (pronounced wah wah's) make traveling Dominican Republic cheap and easy. This $6 bus may have you cuddling your backpack and squeezed beside a stranger, but these reliable methods of transport will get you to your final destination. Cabarete is a kiteboarding paradise and a surfers secret haven. This little seaside village will get your booty shaking late into the evening with an abundance of sandy bars and clubs with an ocean view.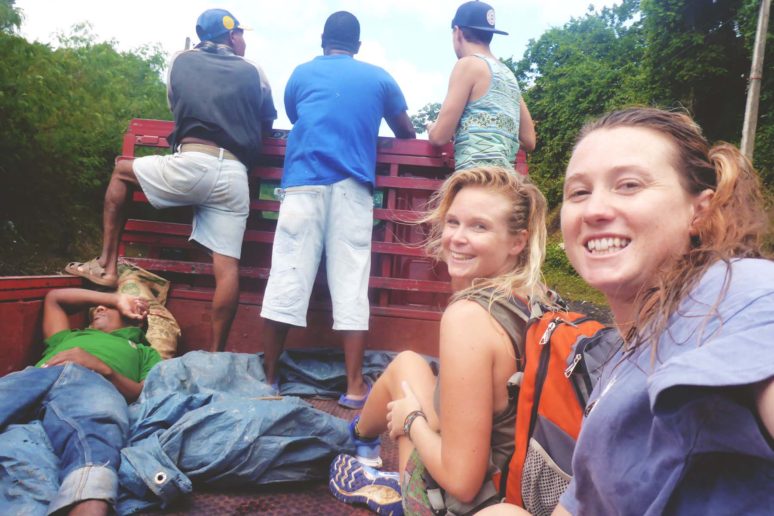 The friendly folk at Hostel Laguna Park will pack your minds with fun local activities. With our hired scooters we darted in and out of the traffic trying to dodge the mass of pot-holes. On our way to Sosua, we cruised up random dirt roads finding secluded white sandy beaches and watched the speedy kitesurfers as they zoomed past us out at sea.
LAS TERRENAS
High into the mountains on the northeastern peninsula lies breathtaking beauty, hillside villages and inland palm trees. The sea side village of Las Terrenas has perfect Caribbean beaches, artsy studios with outdoor galleries and a cute range of cafe's that will fulfill your coffee craving and get your taste buds racing. Be sure to check out Good Food Cafe and taste one of their in-house empanadas.
We stayed at Dan and Manty's AirBnb, with delicious home cooked food every night that never fails to please the appetite!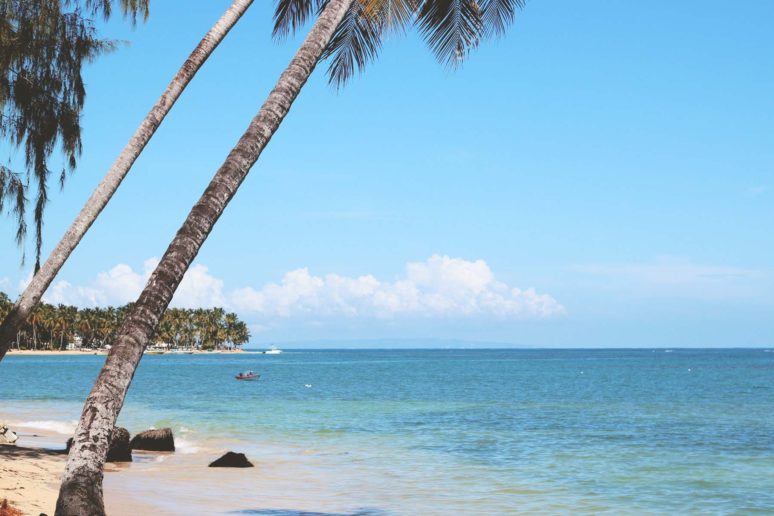 EL LIMON
The highlight of not only the peninsula, but of Dominican Republic was Cascada El Limon; a beautiful waterfall falling 52 meters down from the pristine jungle and into a waterhole. Don't fall for the mass of tourist scams, which they will put in your face quite aggressively. Simply put it, protect the horses, save money and adventure alone by taking the DIY hiking approach at El Limon like we did. We took a Gua Gua from Las Terrenas to the entrance.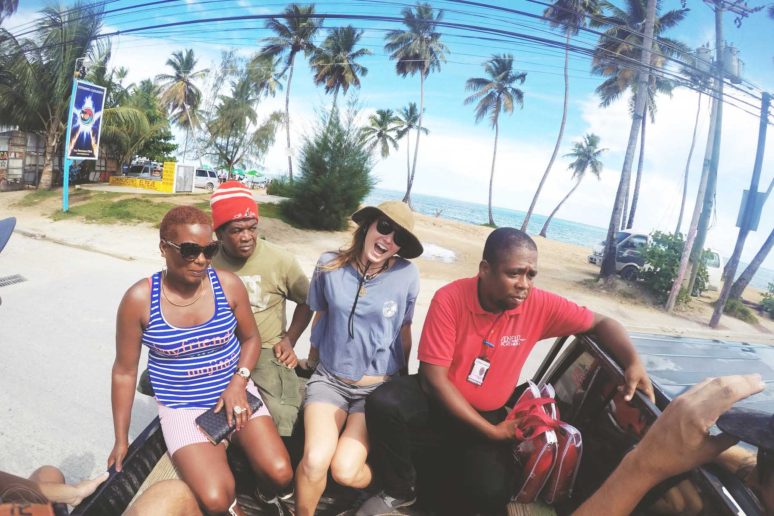 We hiked the track alone, huffed and puffed the humid air, got muddy feet from the sludgy terrain and zig-zagged across the river in knee deep water. The view along the path was outstanding and worth the pain our totally unfit bodies endured.
The jewel at the end of this exhausting but scenic hike was a stunning waterfall with water gushing down from high into the jungle. Our sweaty bodies had been dreaming about this moment since our first hill. The water certainly was refreshing, and jumping off the cliffs into the churning water was such a thrill.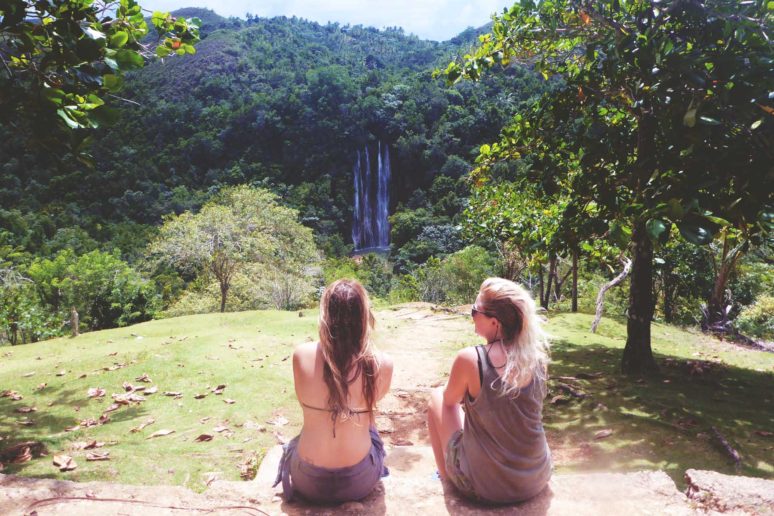 BACKPACKING IN THE DOMINICAN REPUBLIC
Dominican Republic surprised us. We arrived expecting the all-inclusive resort deals and were handed a backpacking journey across a Caribbean island for a fraction of the expected price tag. No matter if you are seeking an adventure vacation filled with jungle waterfalls and surfing hotspots, or want a relaxing holiday with picture-perfect beaches and cocktails, this Caribbean island has it all. And it won't hurt your budget!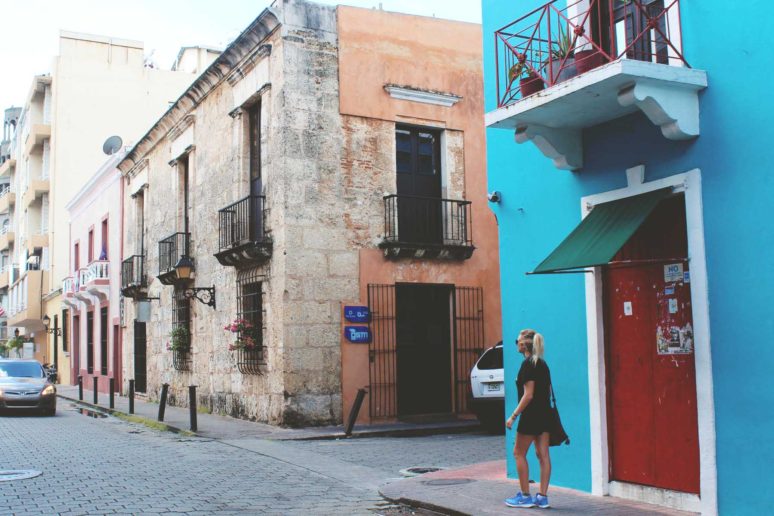 ---
We hope this article has inspired you to visit the Dominican Republic. If you have any questions about the destination or have your own travel tips to share please leave these in the comments below.
Want to share your own travel tips by guest writing for We Are Travel Girls? Go to our Contribute page for guidelines and to submit your article.
---
---
Our Top Places To Stay In The Dominican Republic
---
Read More About The Caribbean
---
We Are Travel Girls Contributors Alyssa Gunn & Hannah Moloney of TheOdysea.com
Connect with Alyssa + Hannah Instagram | YouTube
---
Pin For Later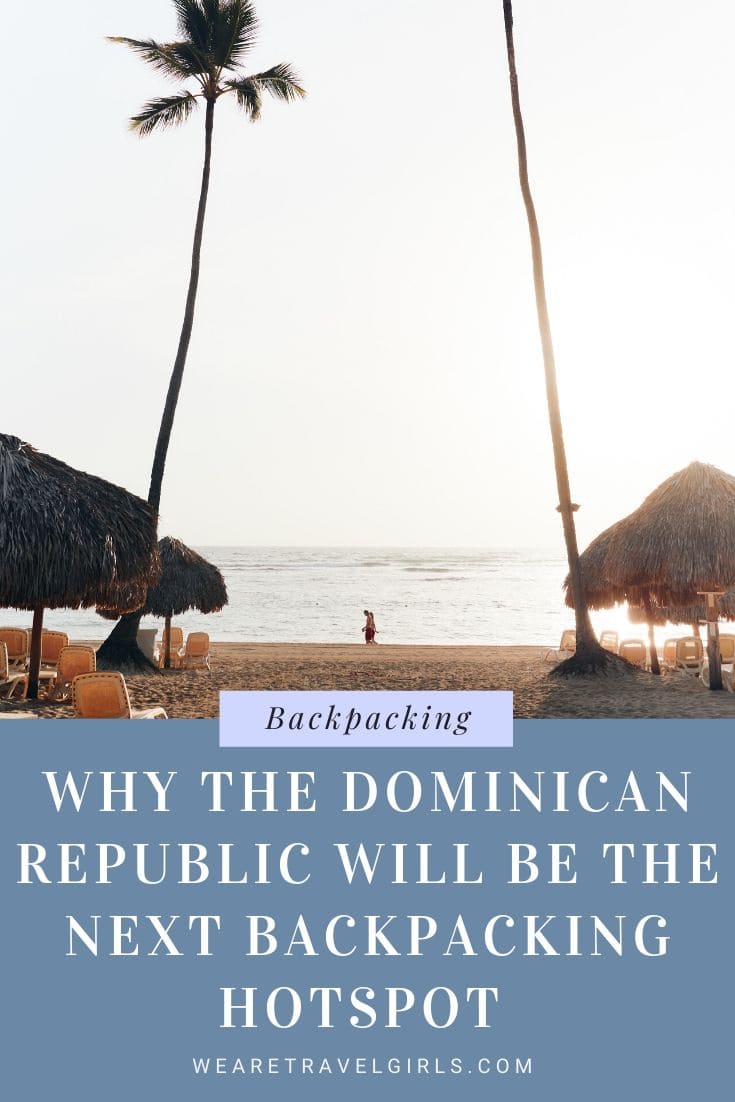 This website is a free resource and to keep it free for our readers we may use affiliate links in our articles. If you make a purchase via the links on our site you will pay the same price, but we may receive a small percentage which helps us to keep bringing you new and informative travel content every day! Any products we endorse we personally use and love. Please see our Disclosures for more information.