This spring my friend and I spent 10 glorious days in Thailand, and I fell in love with everything about their culture. After a lovely stay at Four Seasons Chiang Mai, it was time to head to our next destination, Fours Seasons Tented Camp in the golden triangle. FS Chiang Mai set up a driver to take us on the 4.5hr trek across the country to their sister hotel. So we took advantage of the White Temple being on the way and stopped to check it out and of course take way too many photos!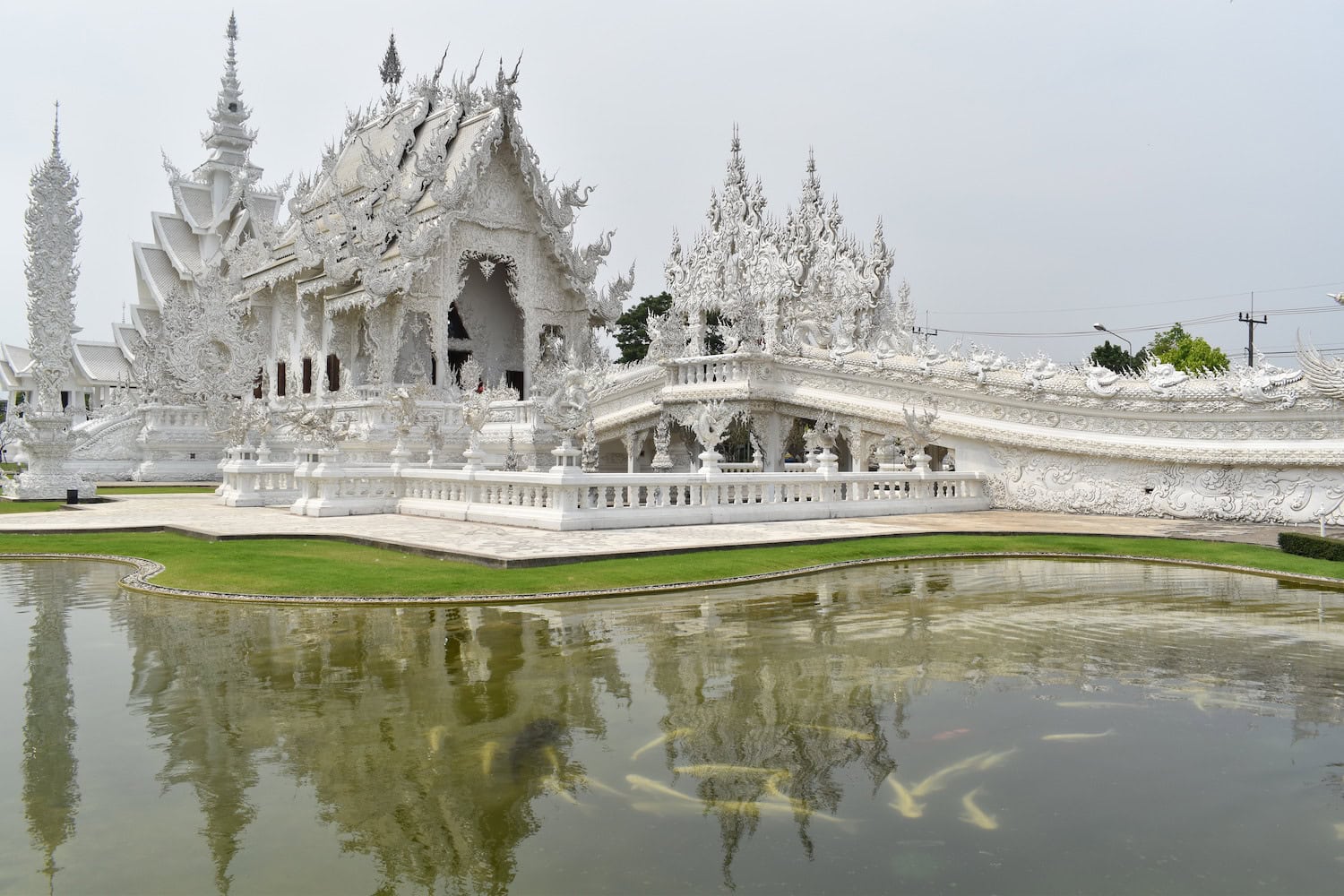 The White Temple, called Wat Rong Khun, is a privately owned Buddhist temple and art exhibit in Chiang Rai. Chalermchai Kositpipat, a local artist, used his own money to build the temple and says the entire project will not be completed until 2070. But as it sits now, the White Temple is quite impressive and worth a visit if you are going to be near Chiang Rai. There are over 33,000 traditional temples throughout Thailand, but as you can see from the photos, the White Temple is anything but traditional.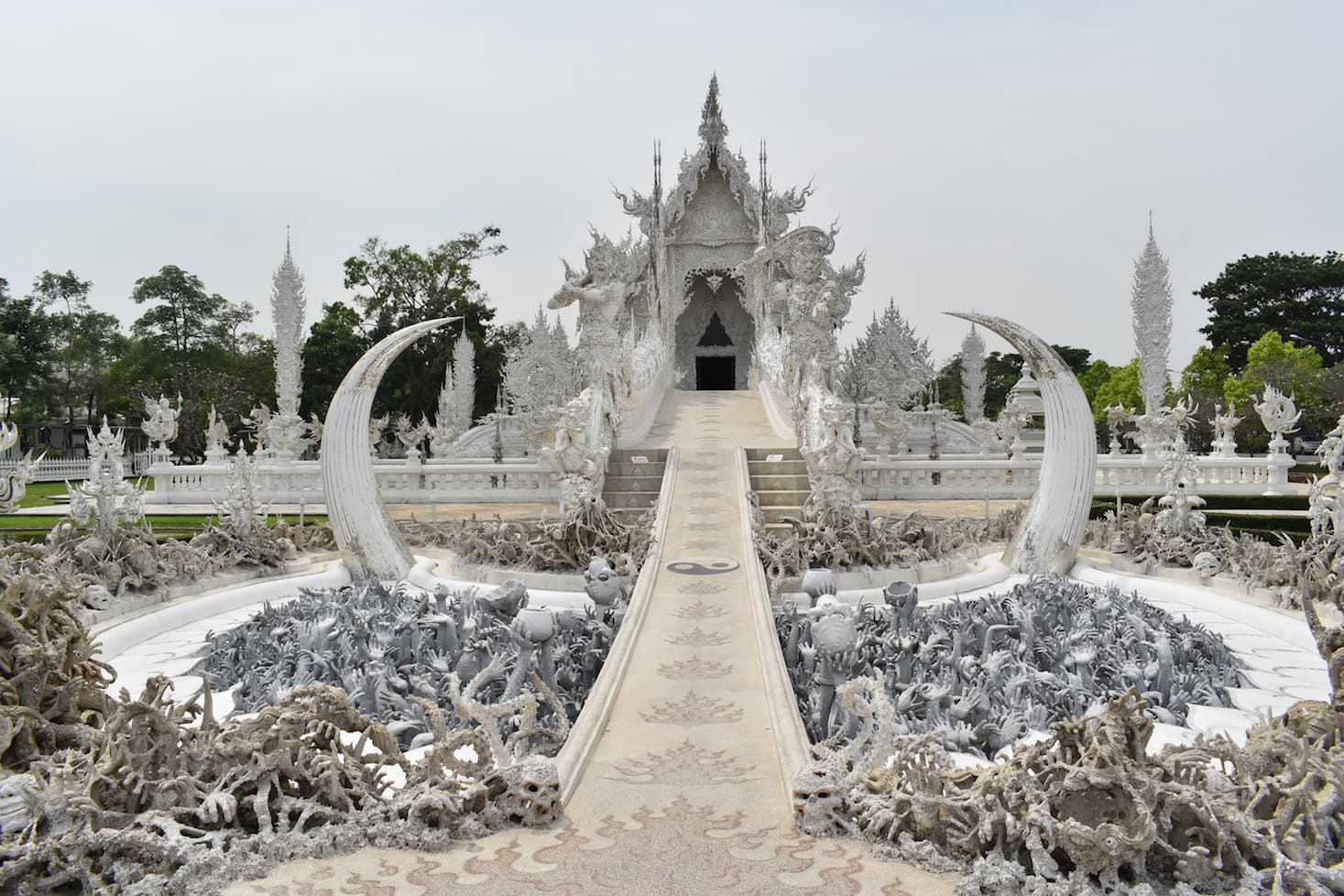 Wat Rong Khun is open daily from 6:30am to 6:30pm and admission is free. You can take as many photos as you want outside, but photographing inside is not allowed. We stopped by the temple in the afternoon, at which point it was very crowded with tourists, making it difficult to capture good pictures. I recommend visiting early, and leaving at least an hour to snap photos and explore. Parking is available close by and there are restaurants as well as a few shops right outside the temple.
White Temple, Pa O Don Chai Road, A. Muang, Chiang Rai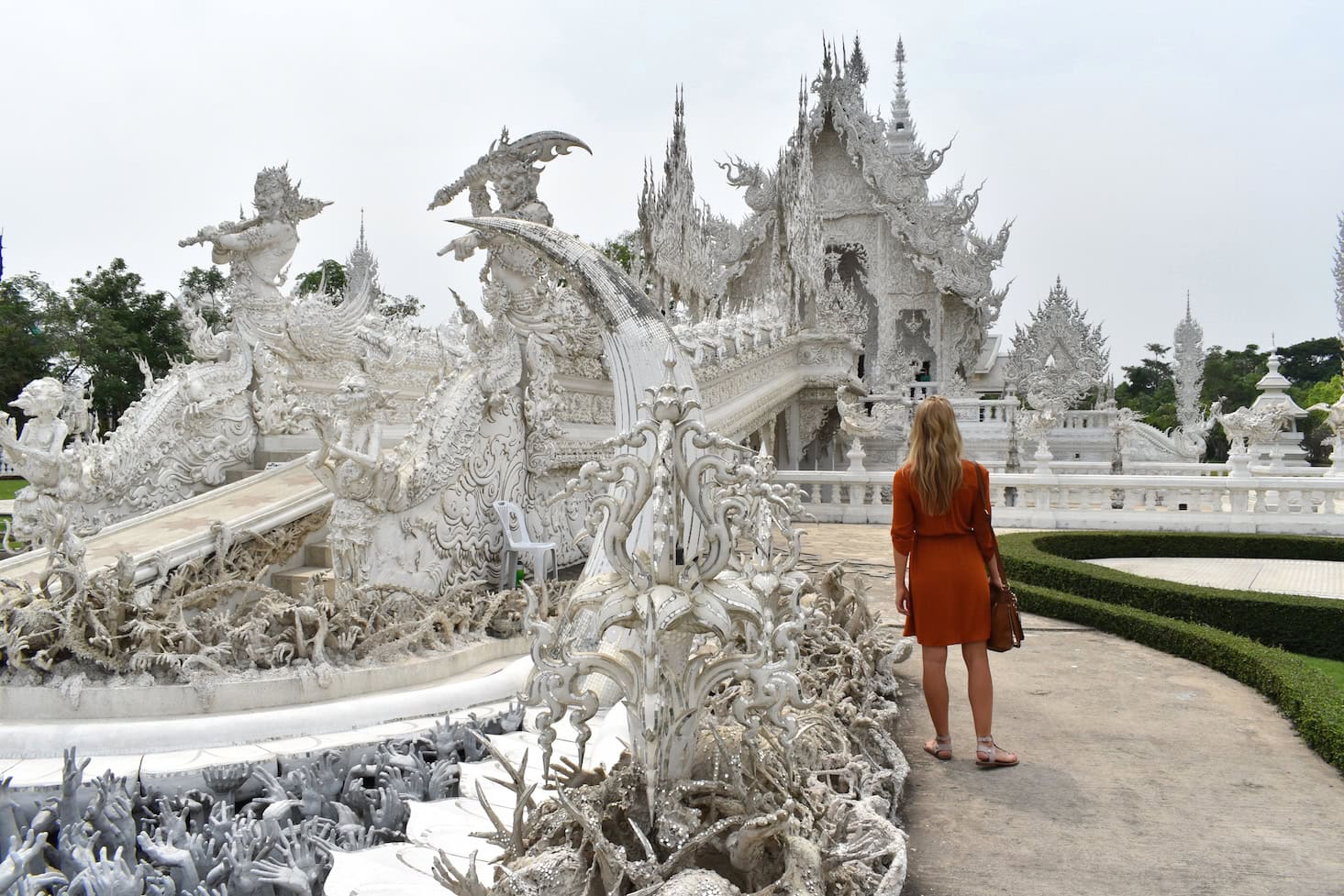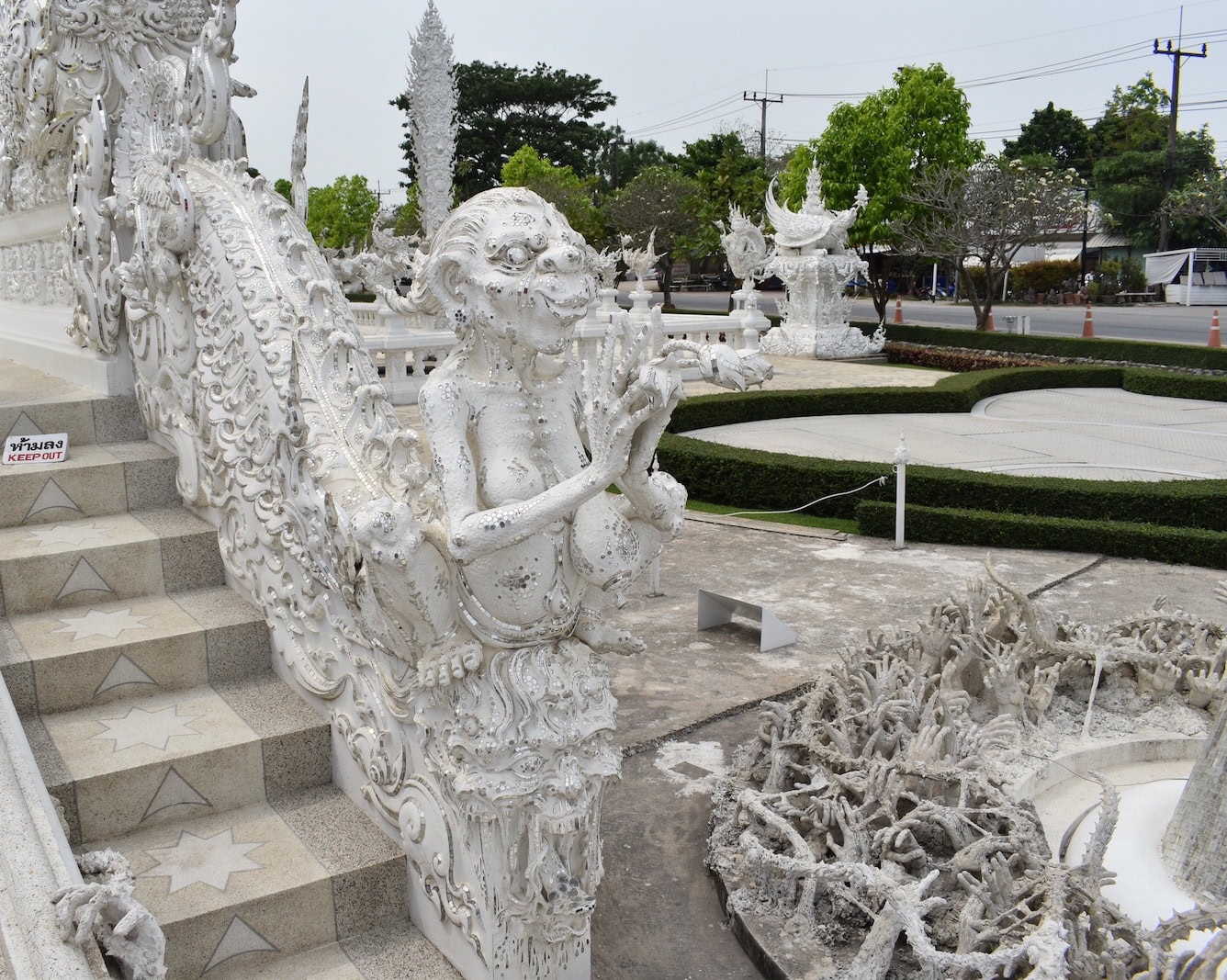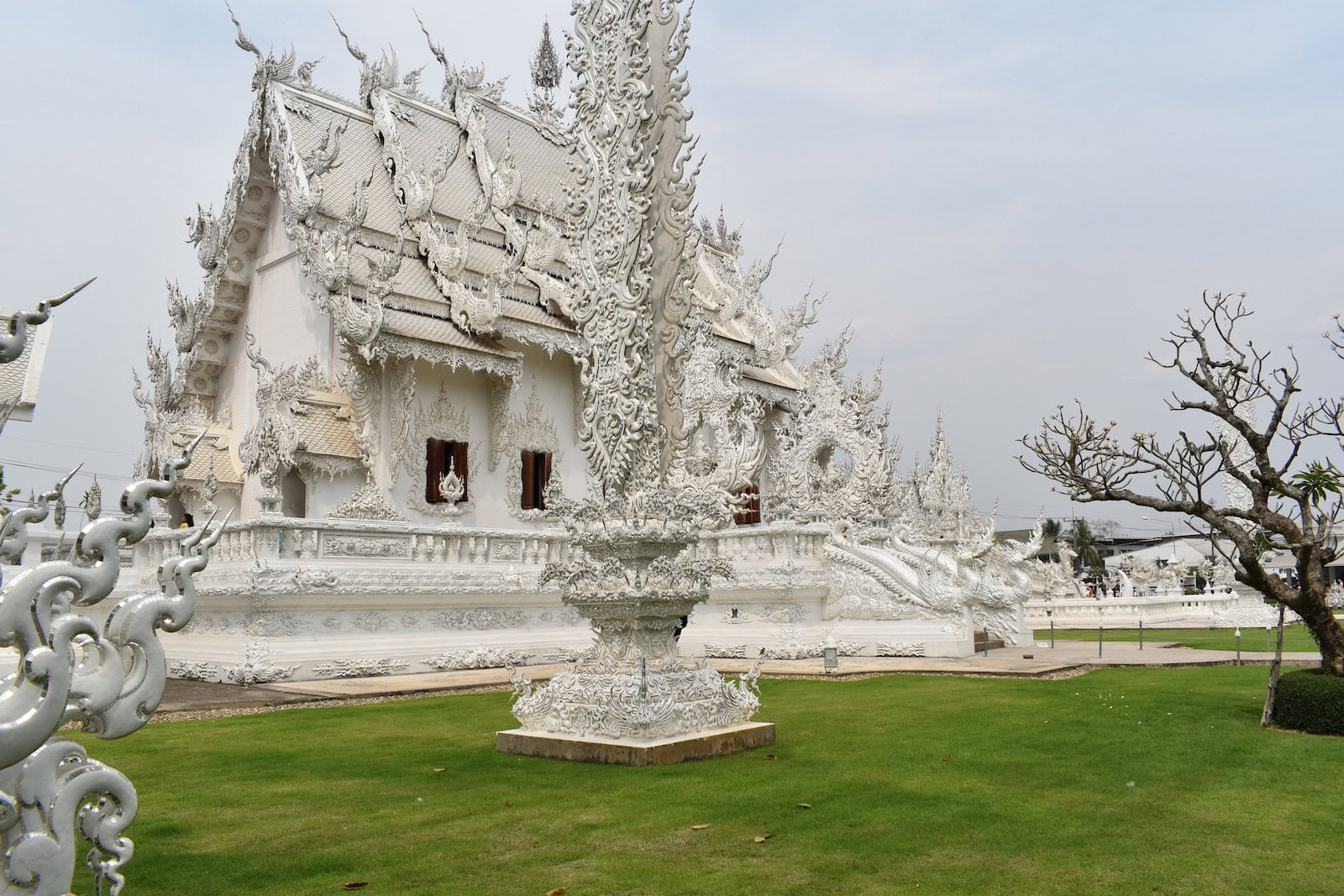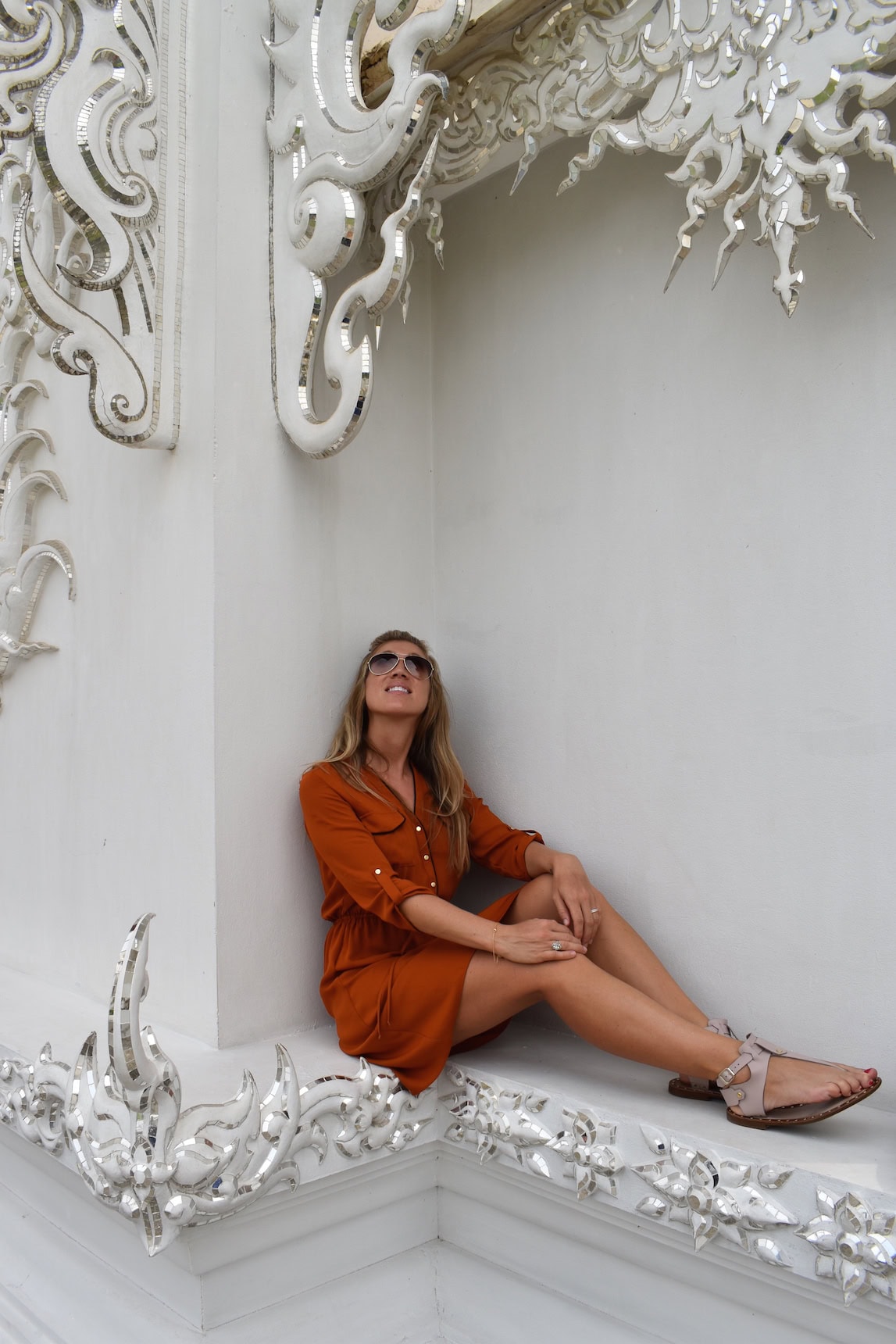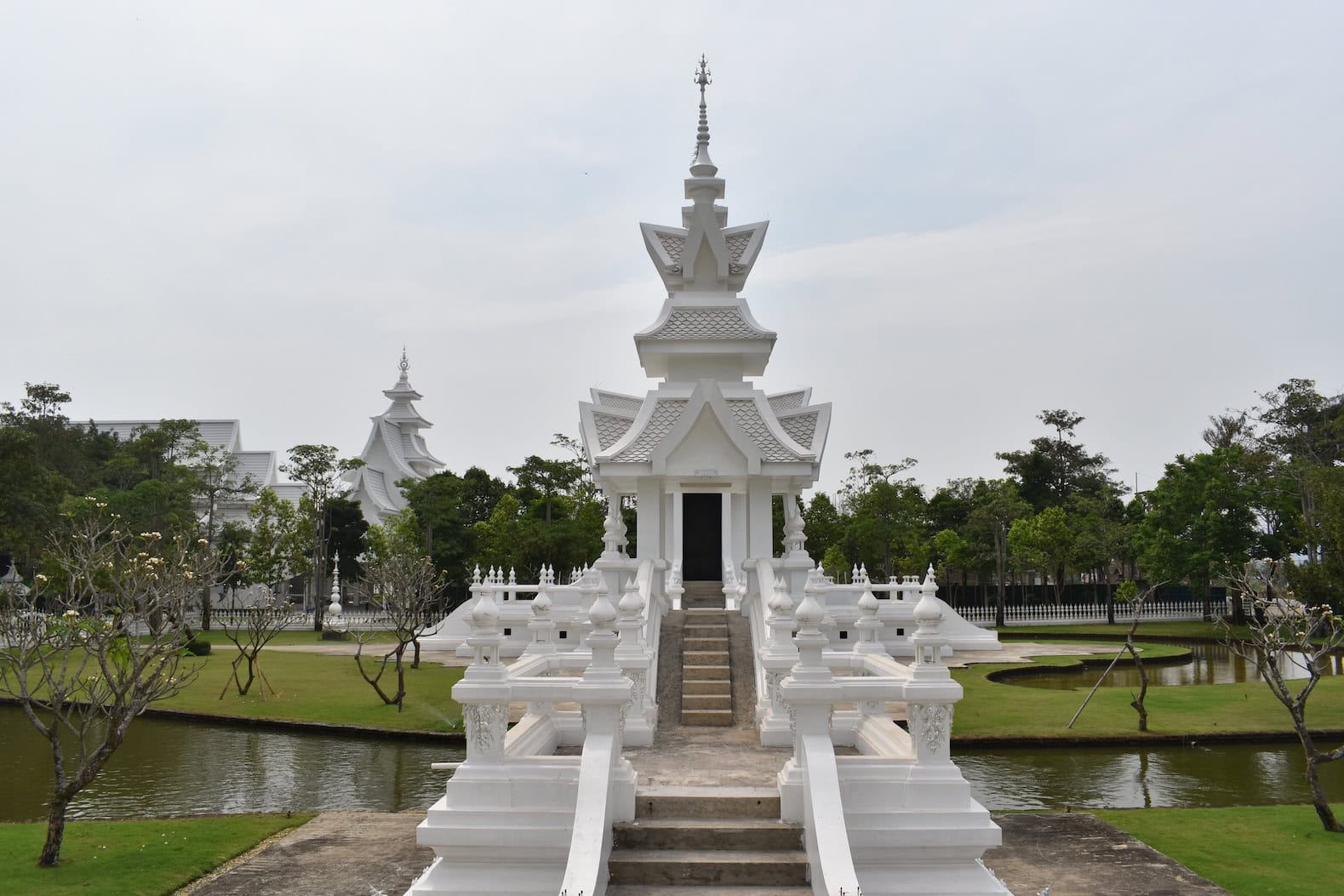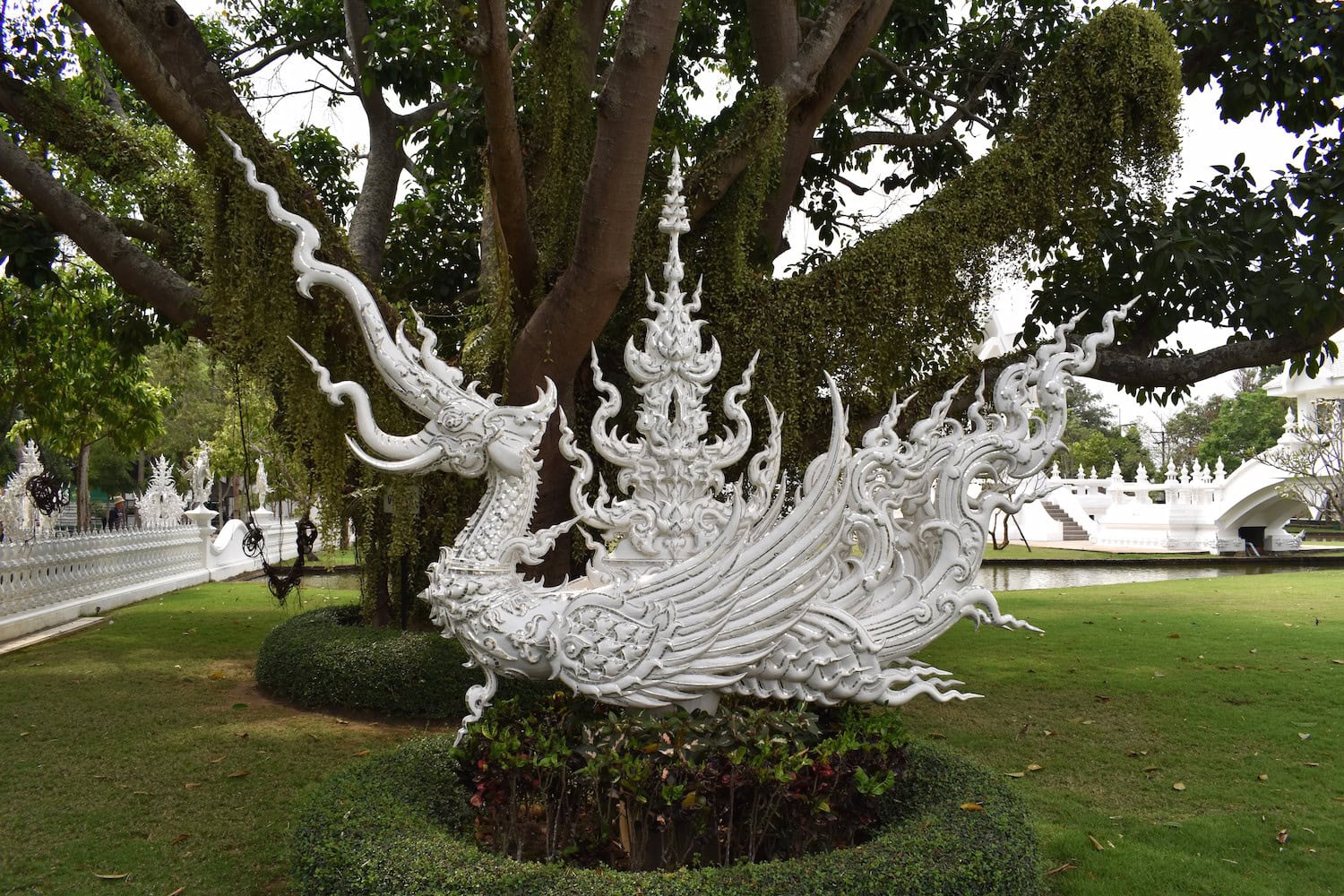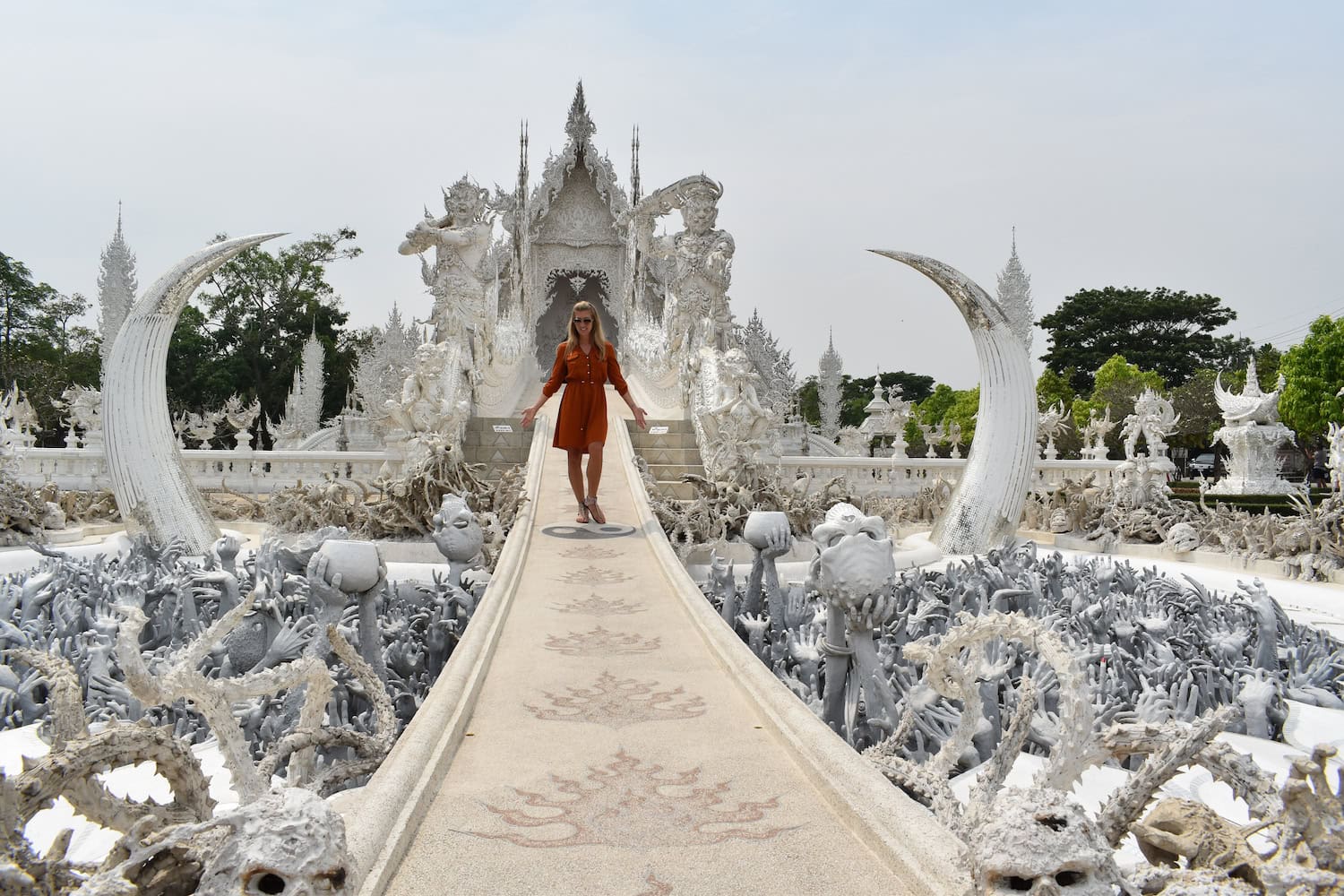 ---
Have you been ever been to Thailand's White Temple? Please share your experience in the comments below!
To receive our articles and reviews straight to your inbox Subscribe Here.
---
Read More About Thailand
---
Travel Resources
---
We Are Travel Girls Co-Founder/Editor Vanessa Rivers of GlitterandMud.com
Connect with Vanessa Instagram | Facebook | Twitter | Pinterest | YouTube
---
Pin This Article For Later