Who hasn't dreamed of speakers blaring Phantom Planets iconic 'California' whilst driving down the 101 with the top down and your best friends by your side. Yes, that's right I'm talking about the ultimate California road trip. Golden beaches, hot surfer boys, only the trendiest of coffee shops and a huge abundance of California burritos. It's the once in a life time trip every girl in their 20s NEEDS to tick of their bucket list!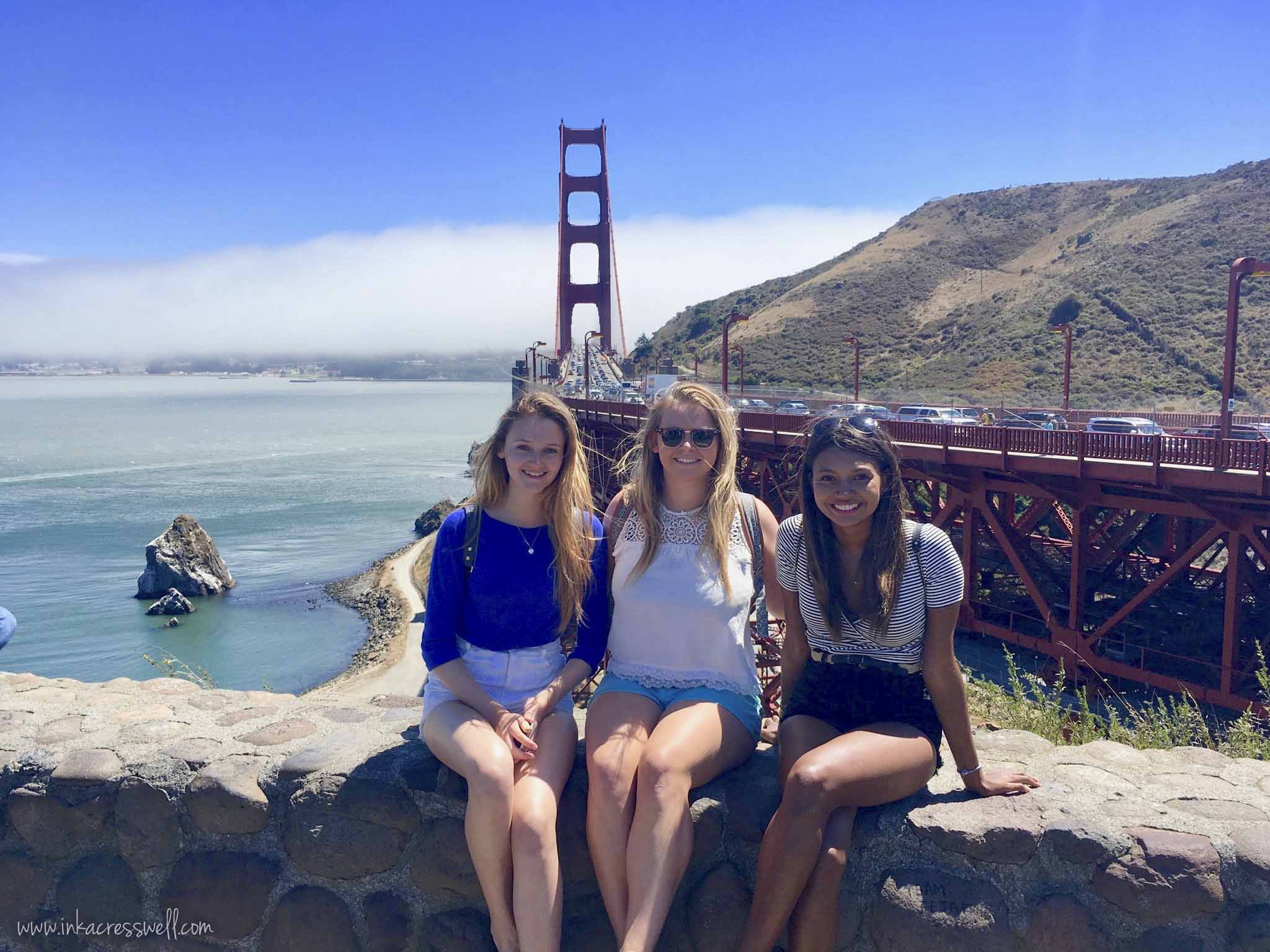 After wrapping up my senior year at San Diego State University it was time to spend my last summer in the beautiful state of California before returning home to the dreary countryside of England… California's absolute opposite. And what better way to spend my last months than having my best friends fly out for a last hurrah driving the length of the West Coast.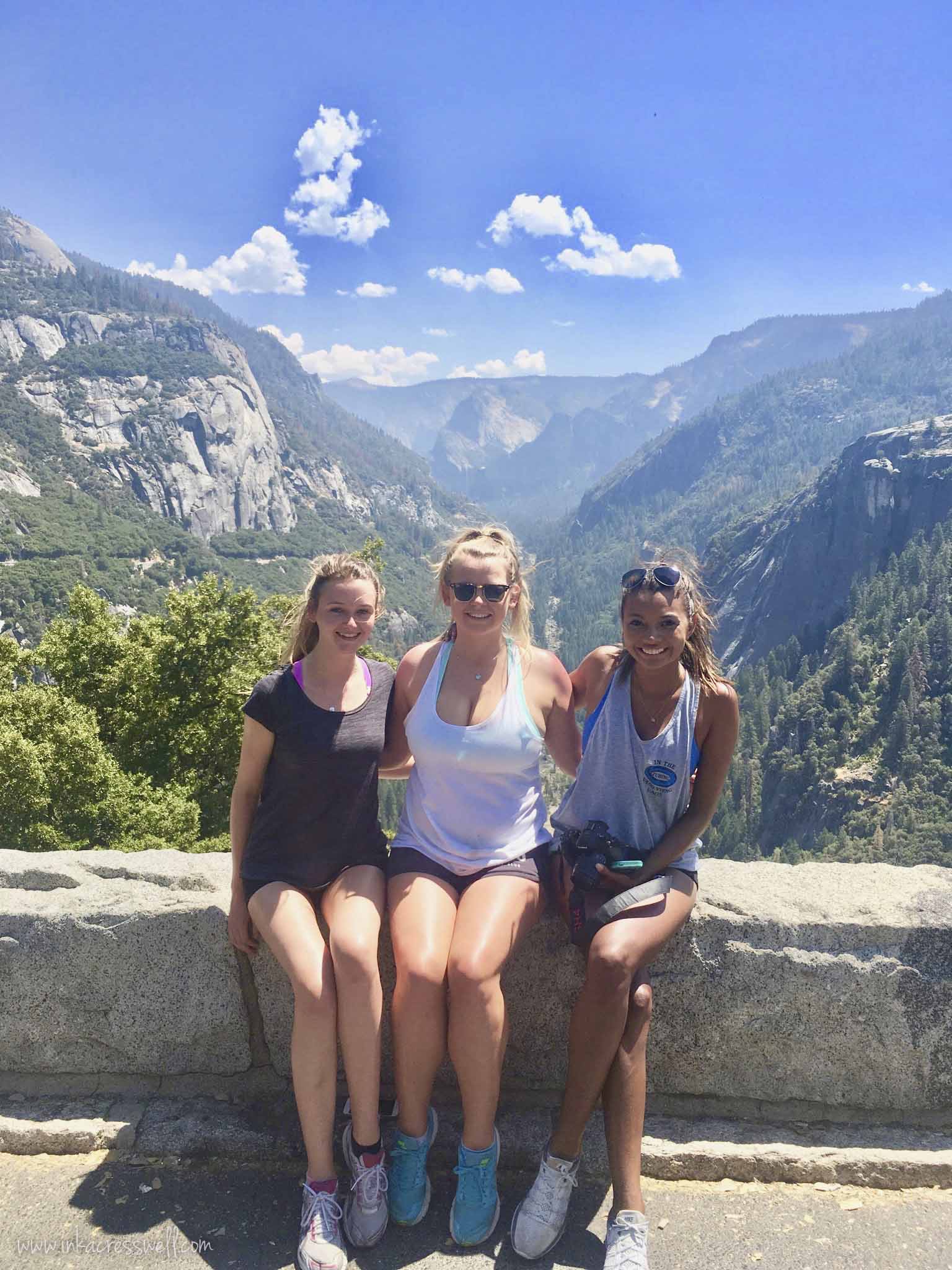 THE CAR 
I'll be honest my beat-up Volkswagen beetle was possibly the sketchiest purchase I have ever made. The combination of me skimming through my driving test (on the other side of the road…) just weeks before buying her and the fact that I had suddenly been thrown into 6 lane traffic meant I wasn't what you would call the most trustworthy or reliable of drivers. Bella (my car) was also nowhere near new. With an array of scratches, dents and at times unusual sounds she slightly scared my housemates and my driving abilities in her, plus my inability to parallel park, made for an interesting combination. But there was something about her that I just adored. What they called concerning I called character. Her light grey interior, grey soft top which rolled down at the push of a button and baby blue exterior made her my absolute California dream car. So, it's no surprise that upon graduation I had long been fantasizing about driving down the gorgeous coastal roads blaring Chainsmokers and doing the ultimate road trip.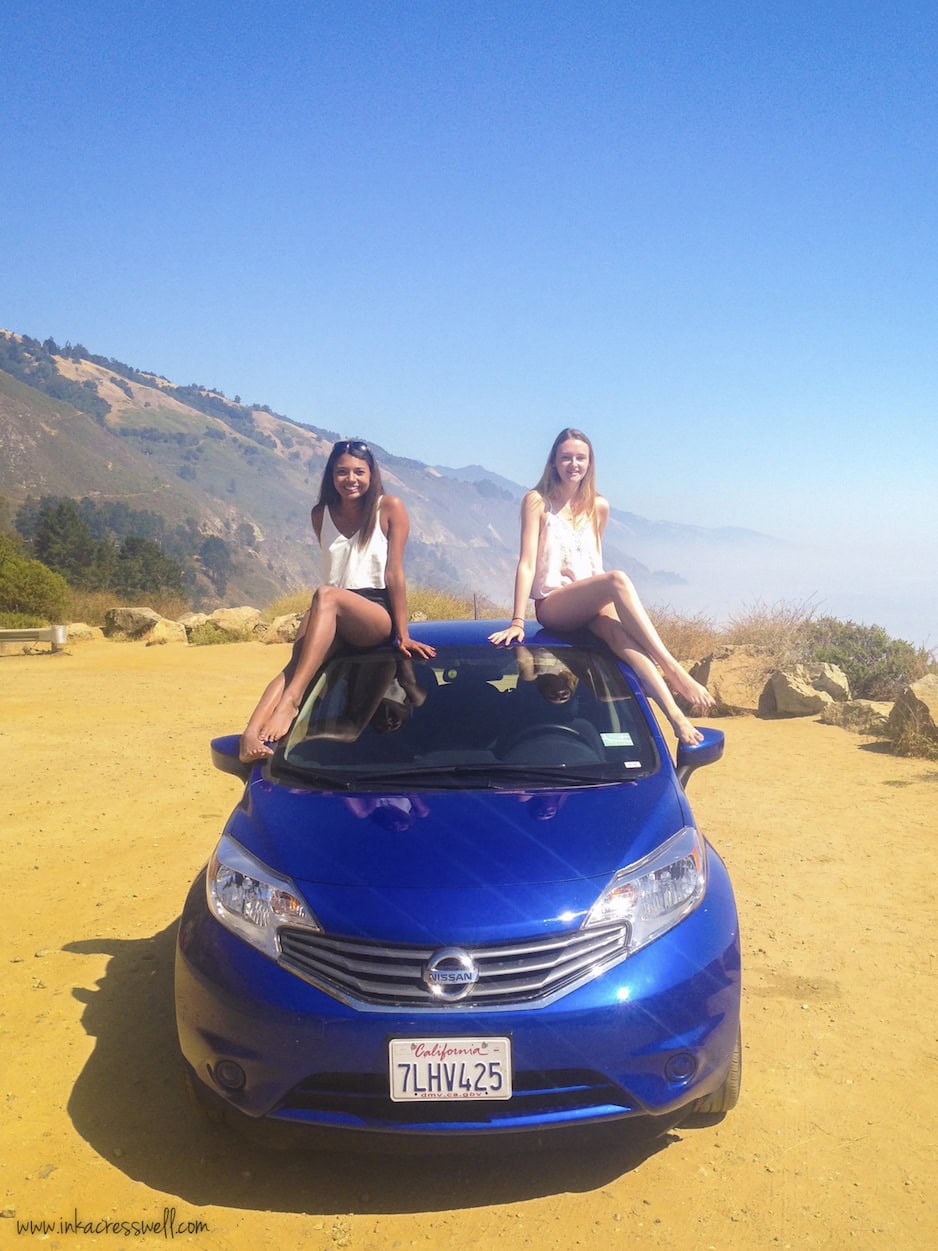 The planning began and within a few weeks of the planning process my friends had voted out Bella. There were concerns she wouldn't make it past LA let alone the full coast. So, a plan was made to hire a rental car. Reliable, affordable and with brilliant breakdown cover I have to admit it was 100% the correct decision. Since all 3 of us had British driving licenses and were under 25 our car options were limited but we found a great deal with rentalcars.com. For 396 pounds we hired a ford focus from Dollar Rent A Car for 12 days with full break down coverage and insurance. Named after the first guy my friend matched with on tinder upon arrival in the USA was our adorable blue Ford 'Chase'.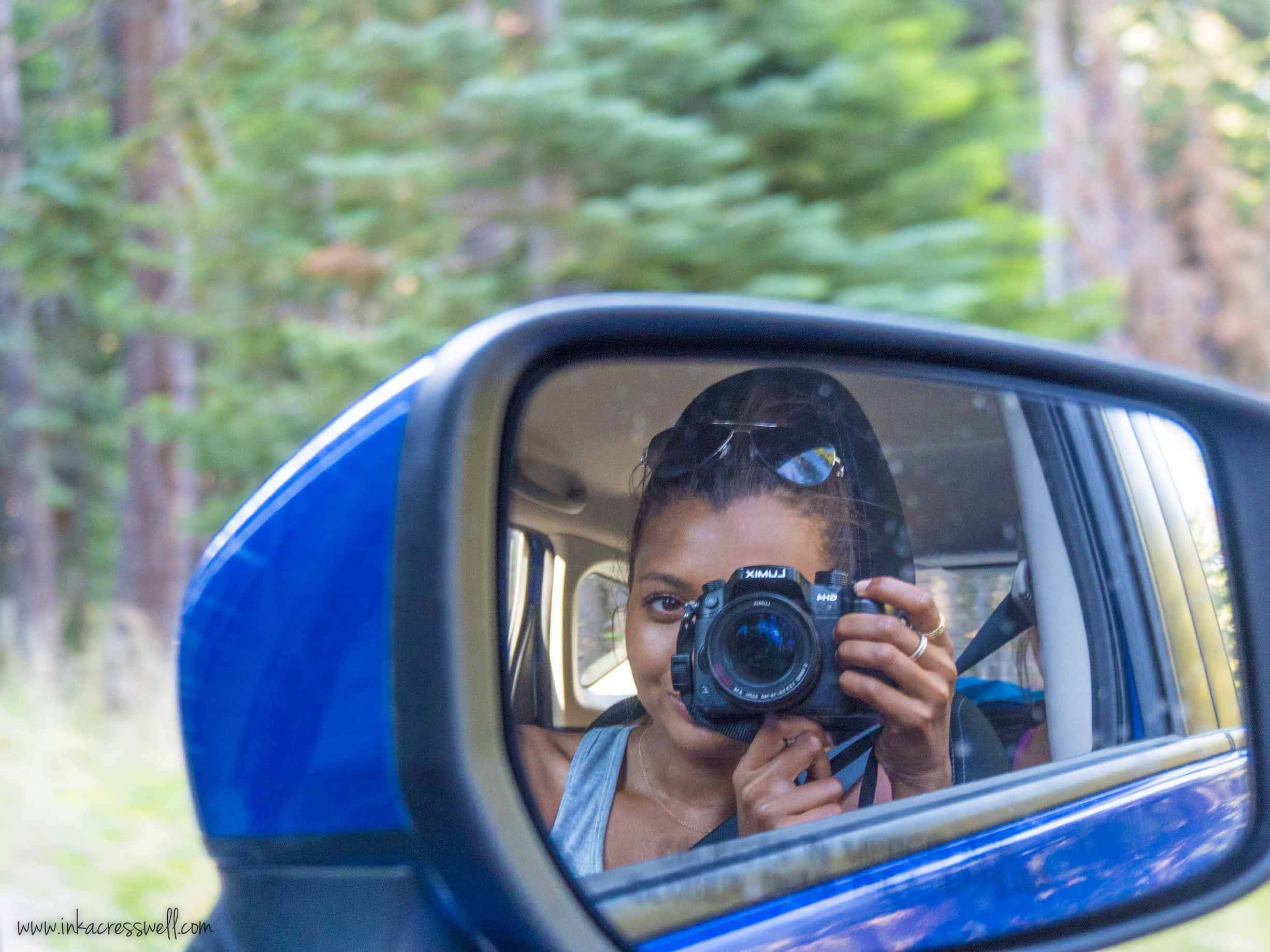 THE ROAD TRIP PLAN 
Before hitting the road you need a plan or at the very least a decent sat nav system. We used Pinterest and Instagram to plan out all our must see locations then used Google Maps to figure out the best route to hit all our essentials stops. We had 2 weeks to hit all the major California hotspots and a quick trip out of the state to see the Grand Canyon before returning to San Diego via a night out in Vegas for our flight home. Since we had return flights booked we designed our trip to be a loop but if you're flying home from a different airport it's important to check your rental options. Some car companies allow pick up and drop offs at different airports allowing you to make the most of your time on the road.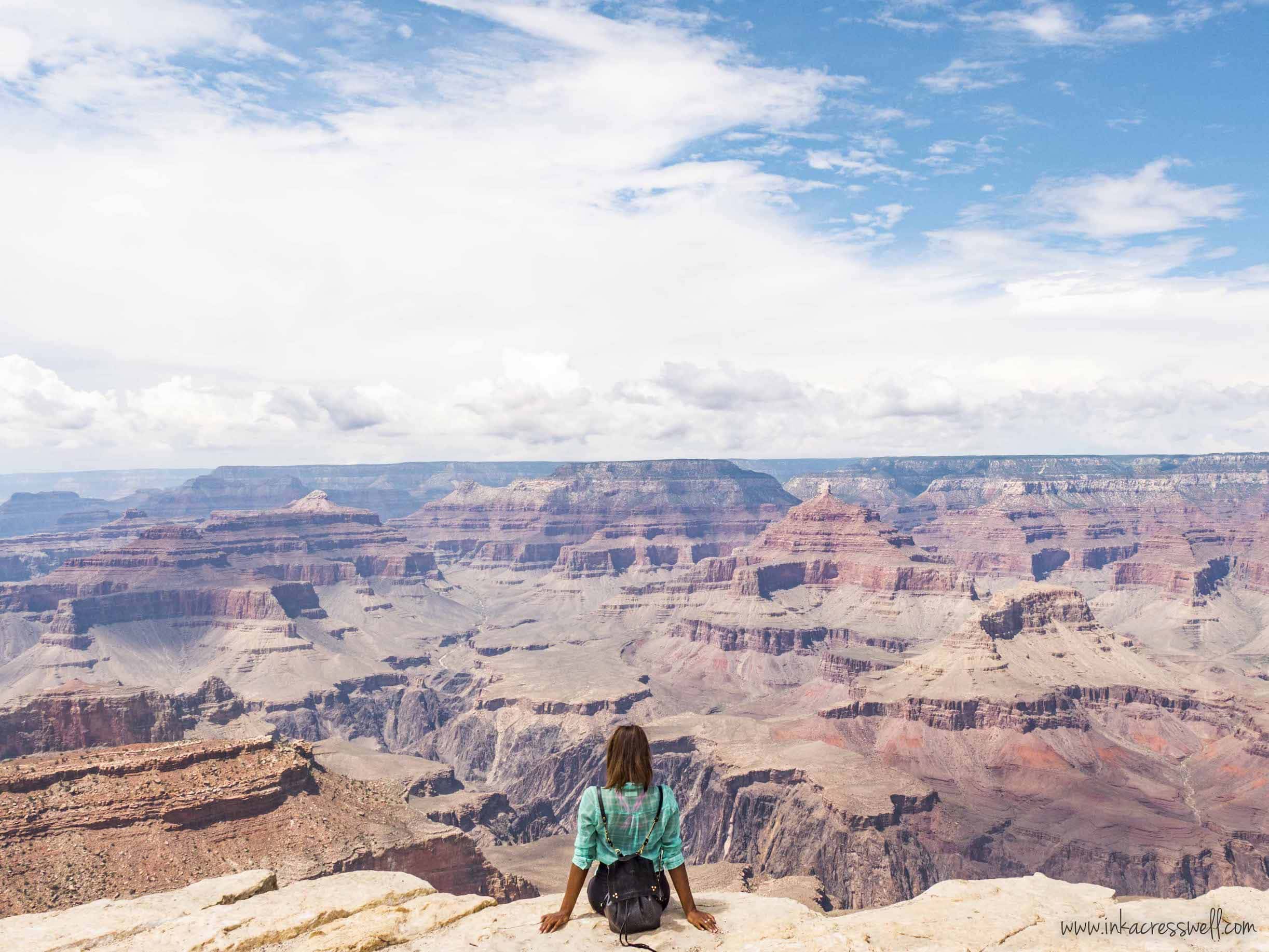 OUR MAIN ROAD TRIP STOPS
San Diego -> La Jolla -> Laguna Beach -> Huntington Beach -> Long Beach ->  Santa Monica -> Malibu  -> Santa Barbara -> Elephant Seal Point -> Big Sur -> Monterey -> San Fransisco -> Yosemite -> Los Angeles  -> Vegas -> The Grand Canyon -> San Diego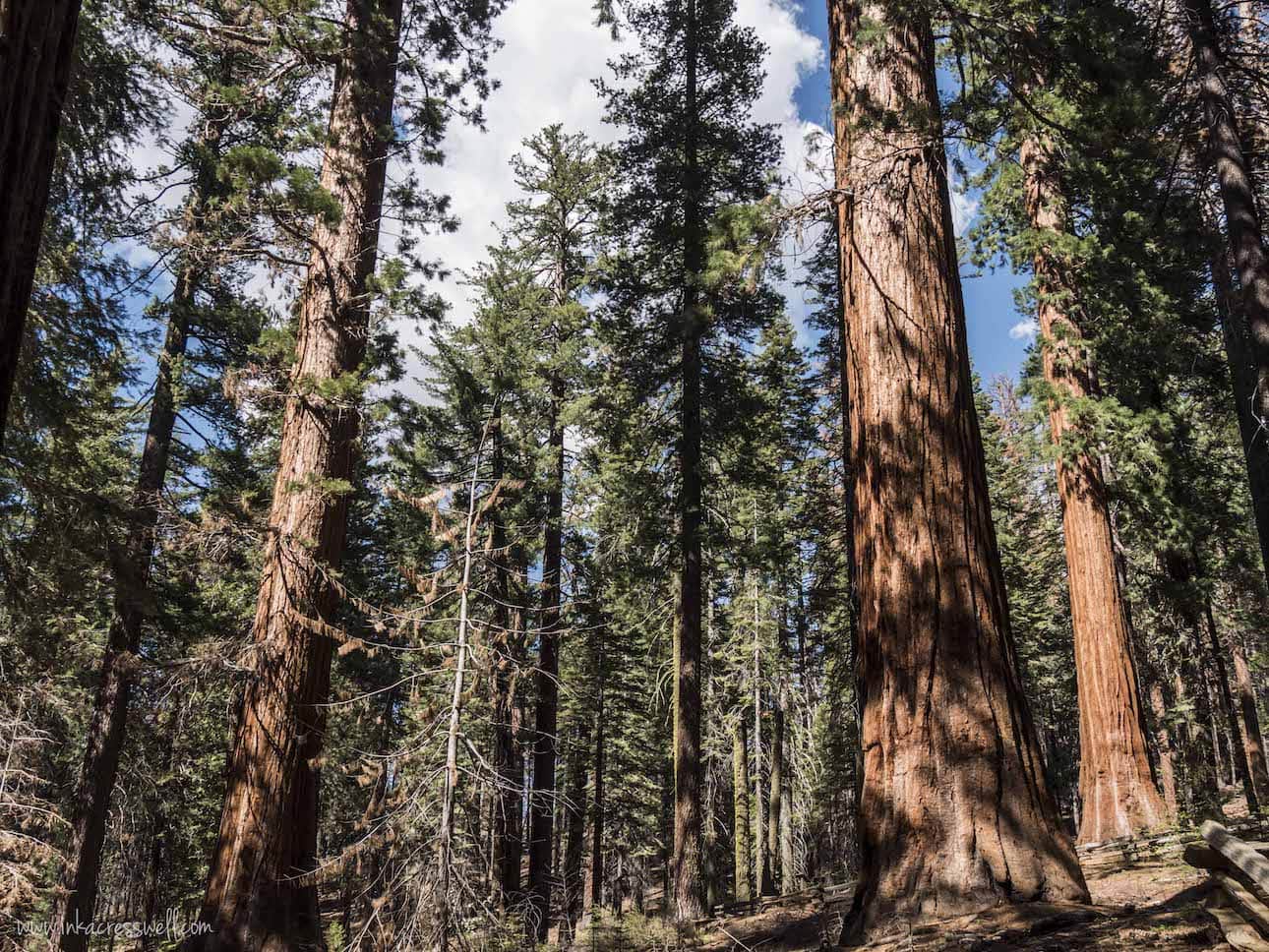 THE PACKING 
What to pack for your West coast road trip. The great thing about packing for a road trip is you can load up the boot with all your travel essentials. Depending on what time of year you start your road trip will hugely affect what you need to pack. I recommend May as it's hot beach weather without being unbearable and early enough in the year that the national parks aren't crammed with tourists. The lakes and waterfalls are in full flow and the heaviest thing you need is a big sweater for cool evening bonfires on the beach or the cool breeze when you reach the top of Yosemite's summits.
My travel essential must-haves are a road trip diary – something you can use to keep track of all the amazing people you meet, experiences you have and stories you create along the way. My favorite is Axel & Ash's Roadtrip I also use their Bucket List journal to plan out and record all my travels. A Polaroid camera to take snaps on the road is also great fun I use the Instax Mini! The perfect lightweight polaroid and a decent DSLR to take in the beauty of all the amazing vistas. A good pair of lightweight running shoes are also a must for all the walking, hiking and biking you could find yourself doing.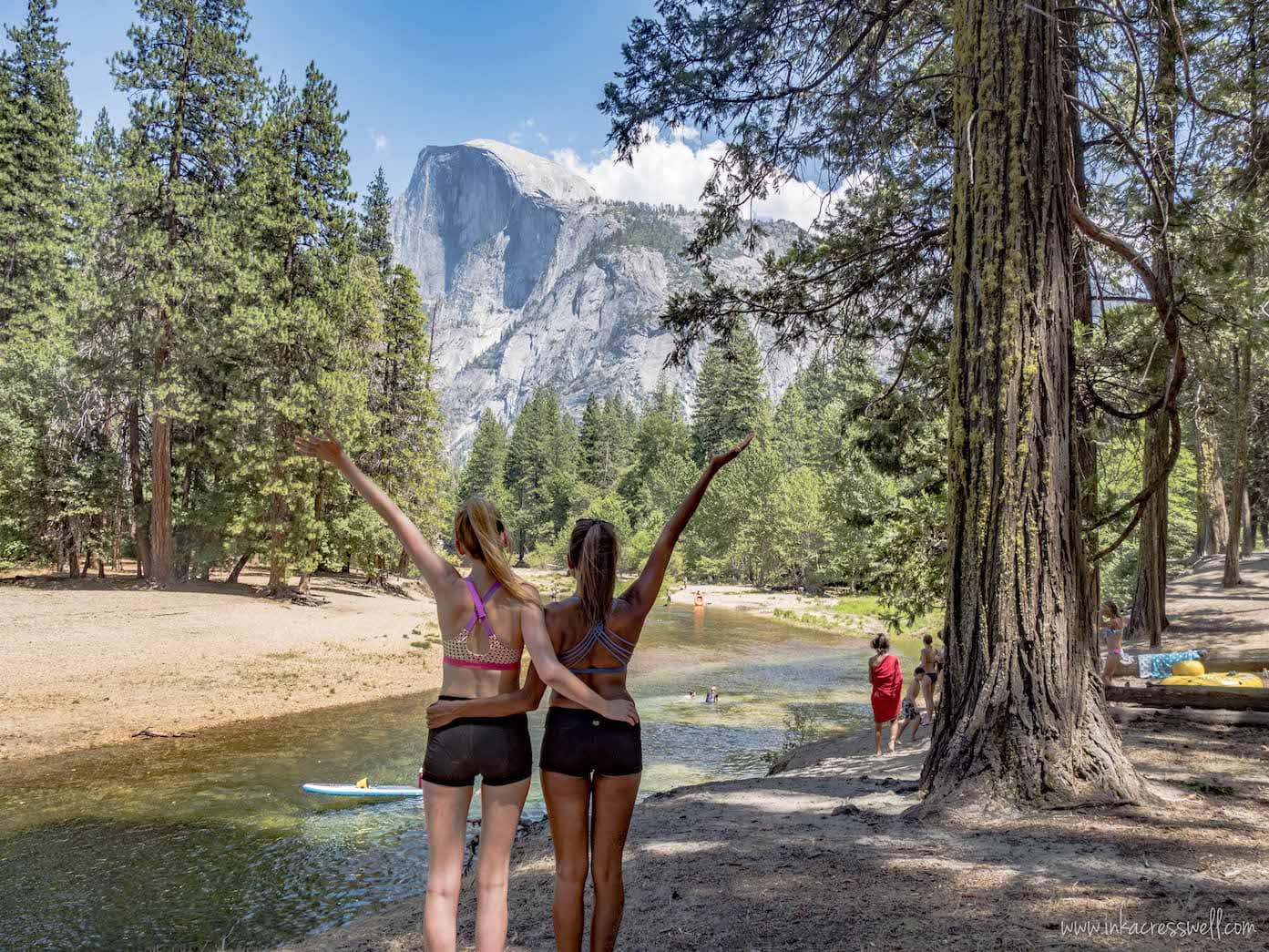 ROAD TRIP PLAYLIST 
Everyone knows that the playlist can make or break a road trip so it's important to find the perfect mixtape! We all have those songs that remind us of certain places, people or vacations. From the moment you hear those first lines you're taken back to sandy beaches, volcanic landscapes or in my case the stunning Pacific coast highway. I now consider it a travel must to have an AUX cord. If you are planning a big road trip you do not want to be relying on radio signals that dip in and out of frequency, instead you need to be able to hook up your phone or iPod and have all your favorite tracks ready at the push of a button.
I subscribe to Apple Music because I love their pre-made mix tapes and it means I can constantly keep updating my library. We also had a road trip playlist that we added songs to as we went, some were old classics and others were things we had heard during our travels. The best thing about keeping a music record of your journey is you can share it with your friends after and live the memories over and over again!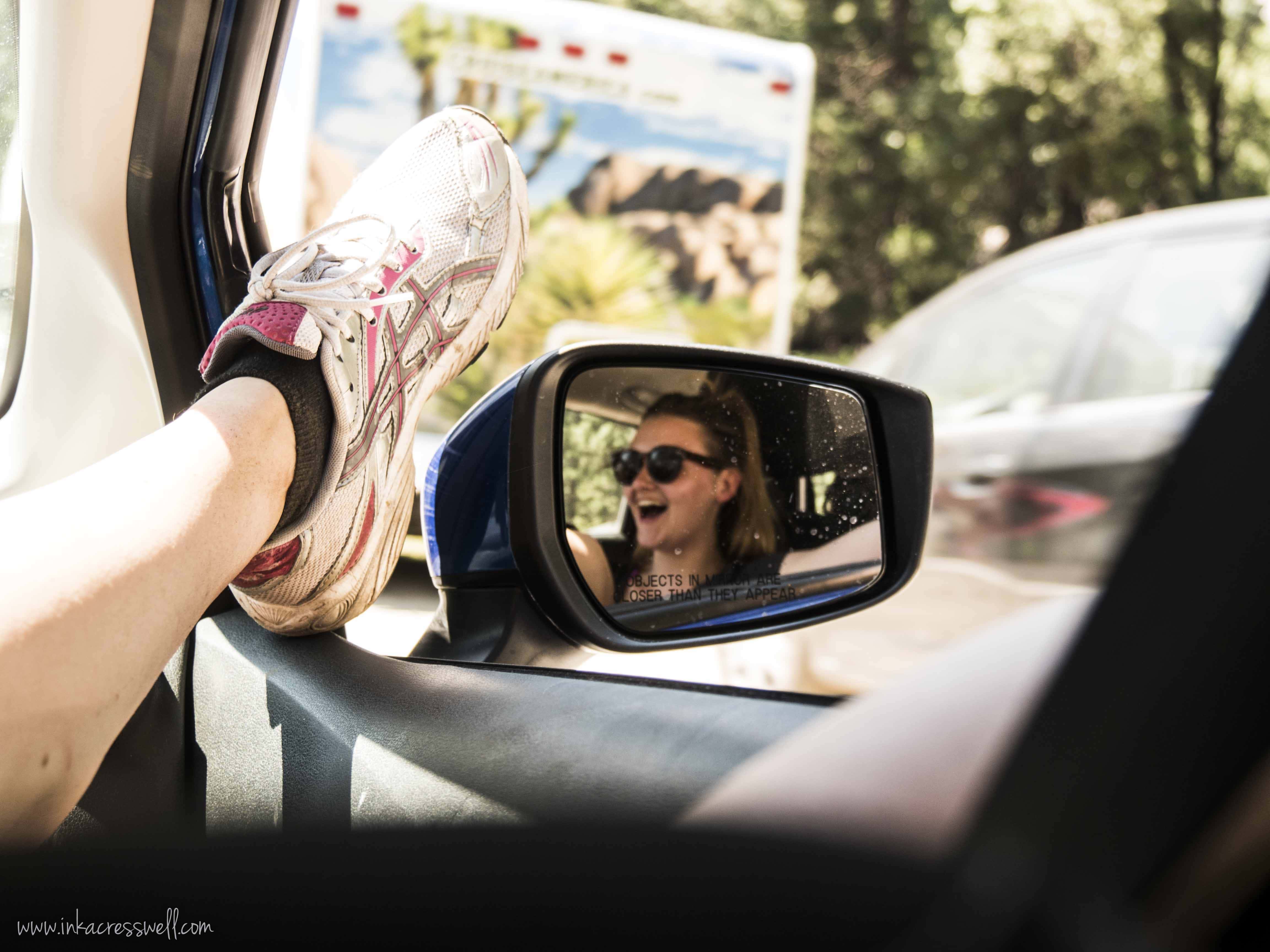 THE FOOD 
Every road trip needs snacks and luckily California is home to the best on the go food around 'In N Out'. If you haven't had the pleasure of visiting the west coast and ordering it yourself I'm sure you will be familiar with the iconic branding and heard the whispers of secret menus. California is the home of secret menus, almost every chain around seems to have some form of secret menu from In N Out to Starbucks and there's something that feels ridiculously cool about knowing how to order like a local. In case you're wondering I like my grilled cheese with everything on it animal style with grilled onions on top ;) and my fav drink at Starbs is a 'tuxedo' any guess as to what that is?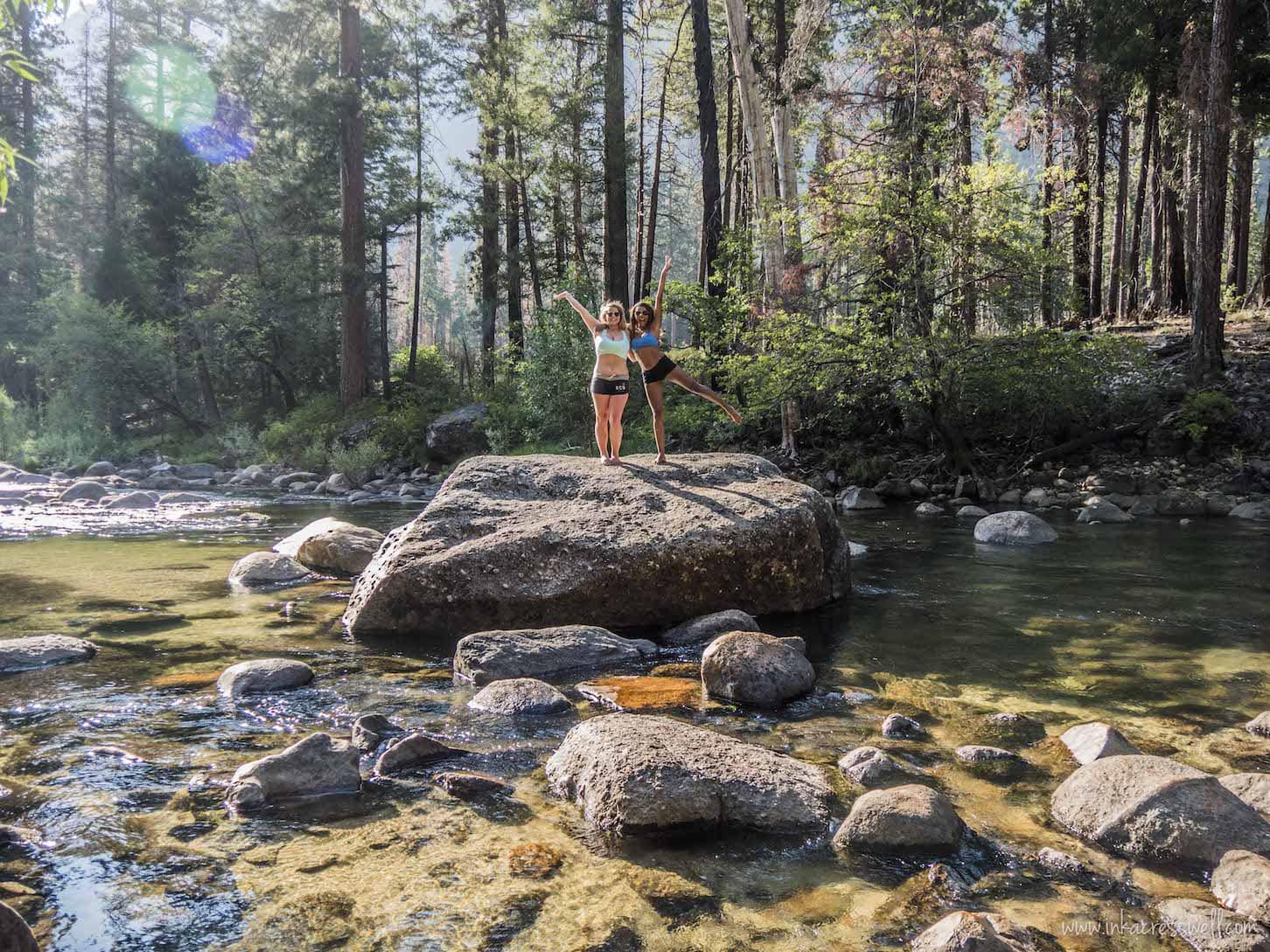 California is also home to a huge variety of fantastic health-oriented restaurants. TrueFood is one of my favorites, their Quinoa inside out burger may sound like the most basic dish in existence but it is delicious! Paired with one of their natural sparkling teas it's the perfect healthy lunch to keep you feeling and looking good on the road.  For those of you all about healthy living Cafe Gratitude is also a must and they are spread all up the California coast! The food is great with tons of vegan/vegetarian options and everything on the menu is named an empowering statement making even ordering a fun experience. I'll take the "I am Connected followed by the I am Gracious with a I am Glowing to drink!"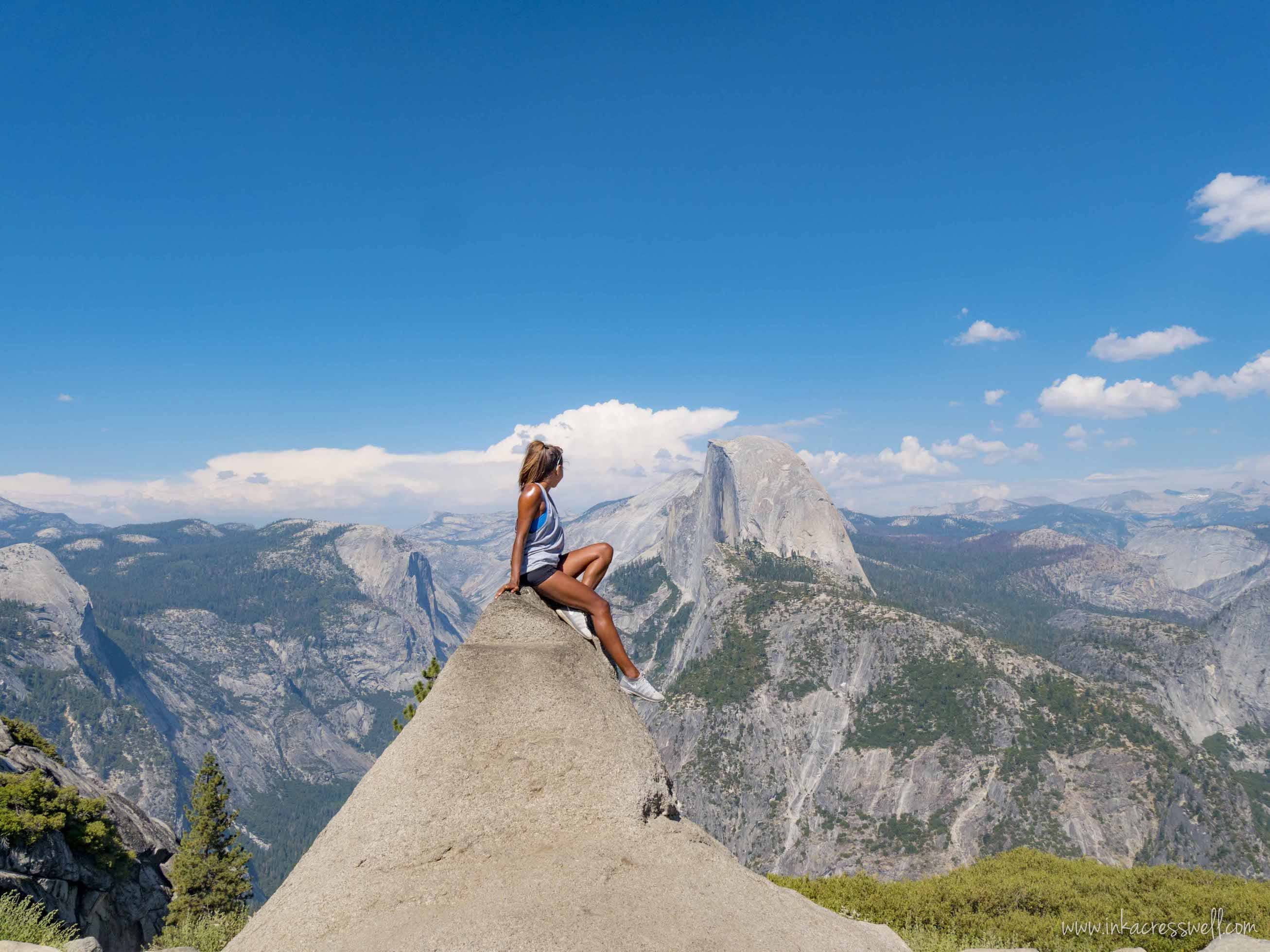 Foreign Cinema was my favorite restaurant in California. The beautiful 5 star restaurant has giant projector screens playing black and white movies. I celebrated my 22nd birthday eating incredible food and drinking divine cocktails with Audrey Hepburn's Breakfast at Tiffany's playing in the background. 
Another American classic is the Cheesecake Factory and the one in Macy's in San Francisco has an incredible rooftop view over Union Square making it a great place to stop during a day of exploring and soak in the bustle of the city. Not to mention they have over 30 flavors of cheesecake.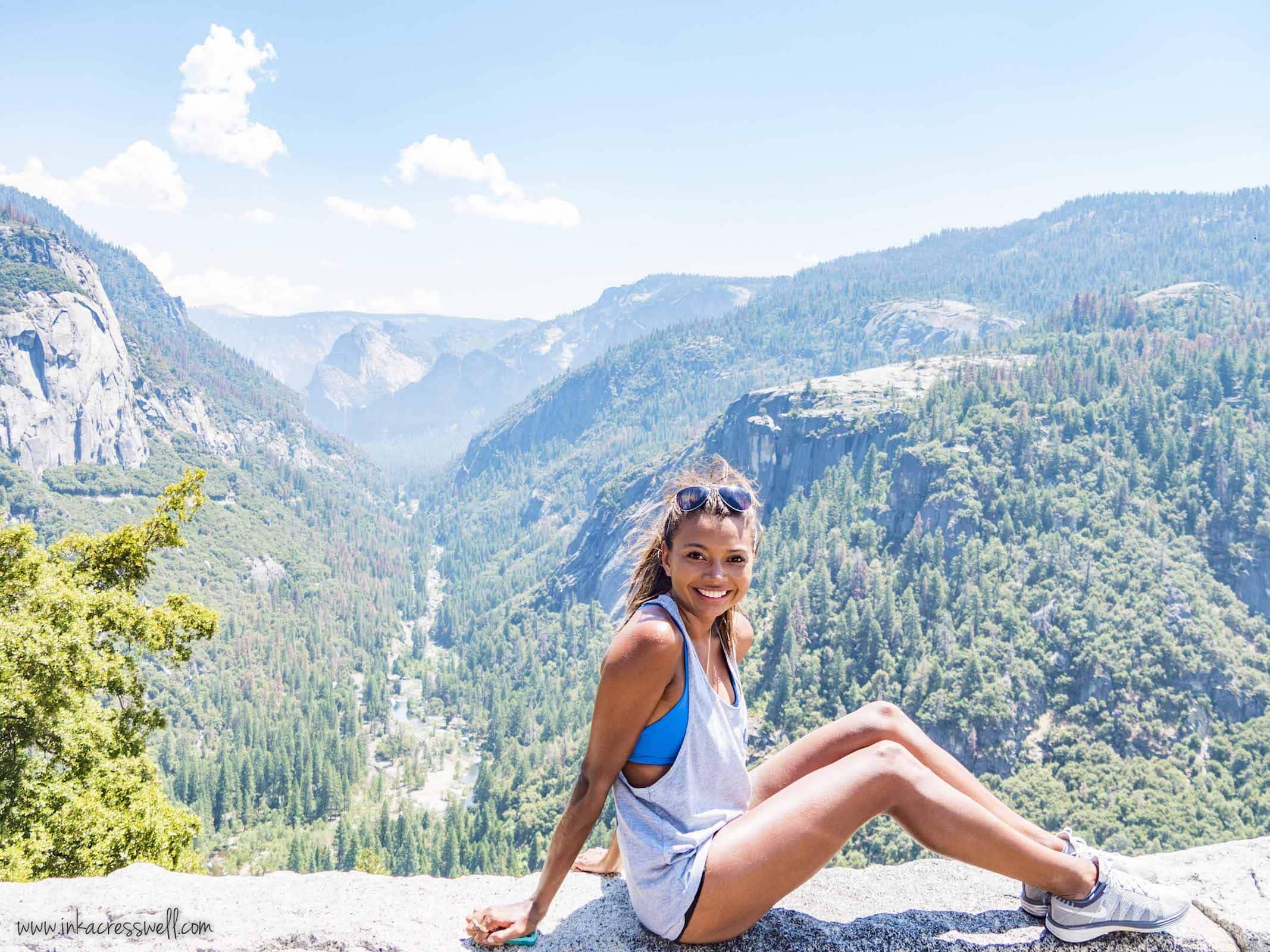 There are also tons of fantastic stops along route for those of you with a sweet tooth. Donut bar in San Diego makes donuts like you have never seen before with creative fillings and Instagramable glazes, they are a great stop to stock up for a day on the road. This hugely popular world wide award winning donut shop opens early and closes when they sell out so place an order the night before so you can skip the around the block lines and make sure you can get all your favorites. Their creme brûlée and caramel pineapple donuts are out of this world!  A little further up the coast is Balboa Island home to the Balboa bar, a frozen treat that will cool you down even on the hottest of California days or if ice cream isn't your thing stop by Sprinkles. The famous Sprinkles Cupcakes come in a huge variety of flavors and are even available through an ATM style window in Beverly Hills and Vegas!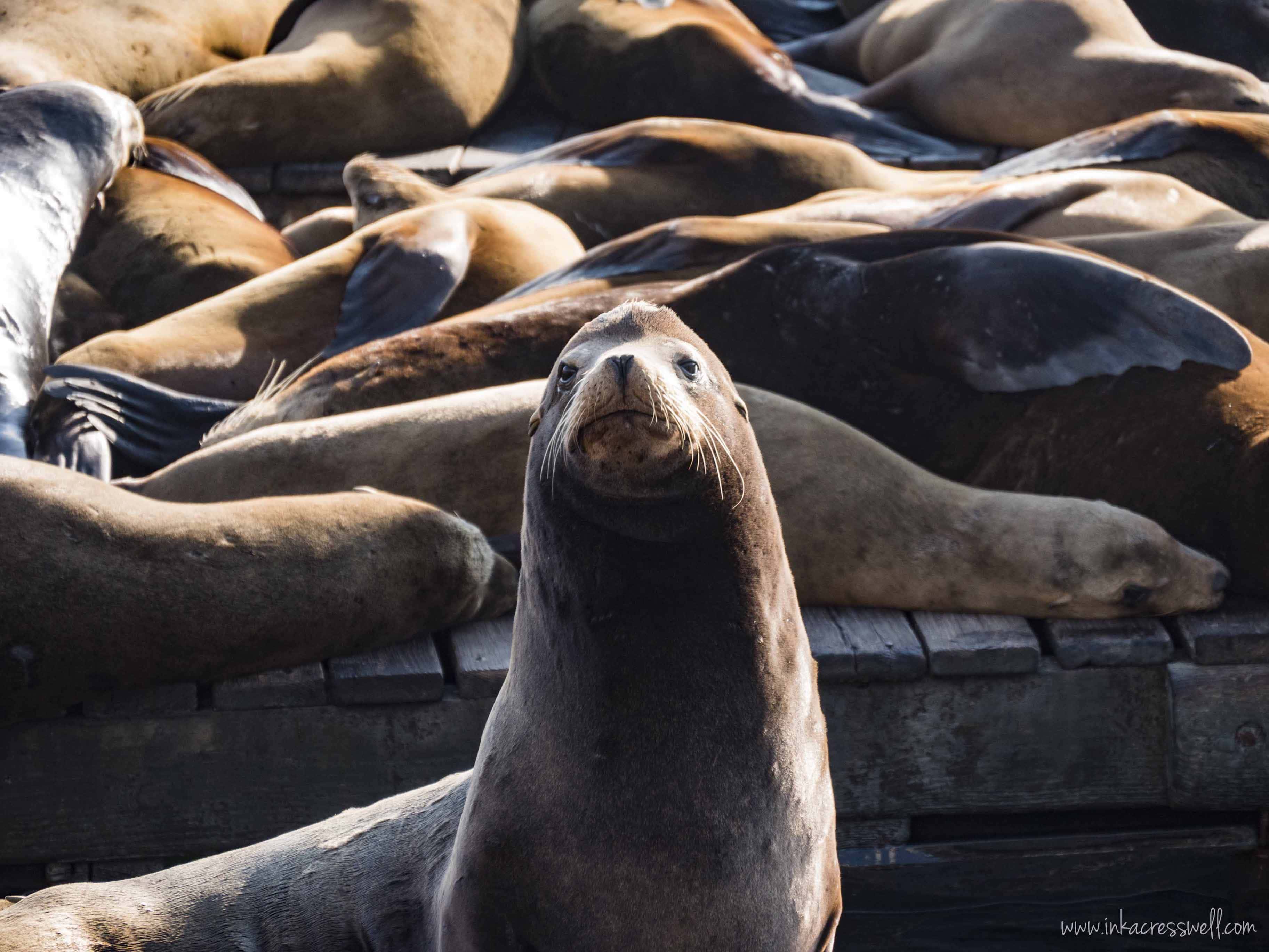 THE LATE NIGHTS 
Lots of driving means the opportunities for big nights out are limited. Although our route may not look the most logical at first glance, we planned it this way to insure we never had a day of just driving. We had 4 main going out locations: San Diego, San Fransisco, Los Angeles and of course Vegas. My favorite spots in San Diego for a night out are Pacific Beach Ale House, Backyard and Firehouse. All great bars in the heart of Pacific Beach! In San Francisco we had no plan for the night but luckily we stayed at a fun hostel – Amsterdam Hostel and were quickly persuaded to join a rock paper scissors bar crawl which ended up with us drinking cocktails in a jazz bar till 3 in the morning.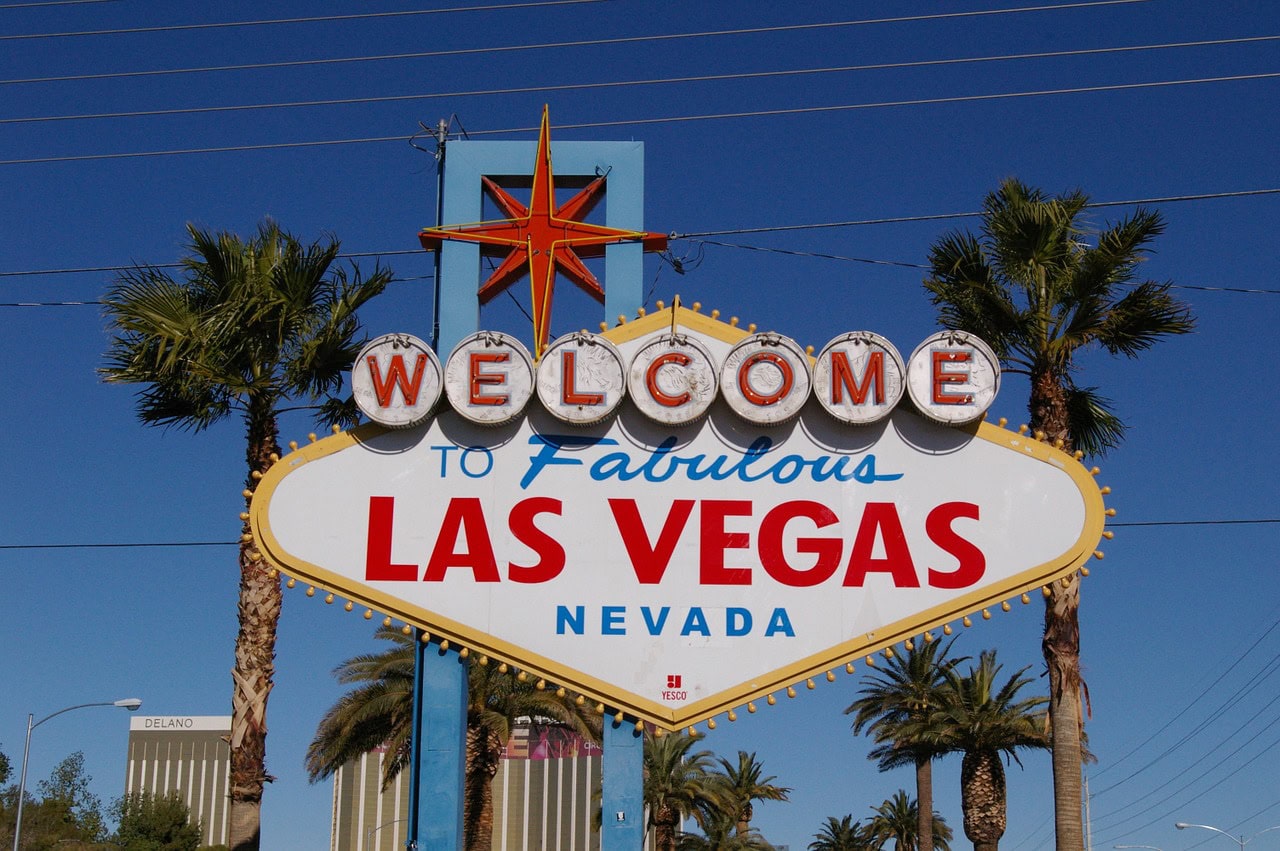 Surprisingly my favorite night out however had to be in Yosemite. After a long day of hiking we went out in search of food around the village and found ourselves in one of California's oldest bars – Iron Door Saloon, with dollar bills pinned to the ceiling and live country music playing all night it felt like a real authentically American night out! Another favorite but unexpected night out was in Flagstaff, a tiny town just outside the Grand Canyon. After a day of driving with terrible hangovers thanks to Vegas we found ourselves in Whole Foods searching for carbs. To keep costs down on the road we decided to cook at least 2 meals a day (usually breakfast and dinner). Whilst wandering aimlessly around the supermarket we met the friendliest Whole Foods employee of all time. After giving us a full tour of the store and finding us bags of pasta he insisted on taking us out dancing which lead to a night of dancing in the square with all the locals and a tour of all the local bars. So, if your ever in Flagstaff be sure to check out Whole Foods!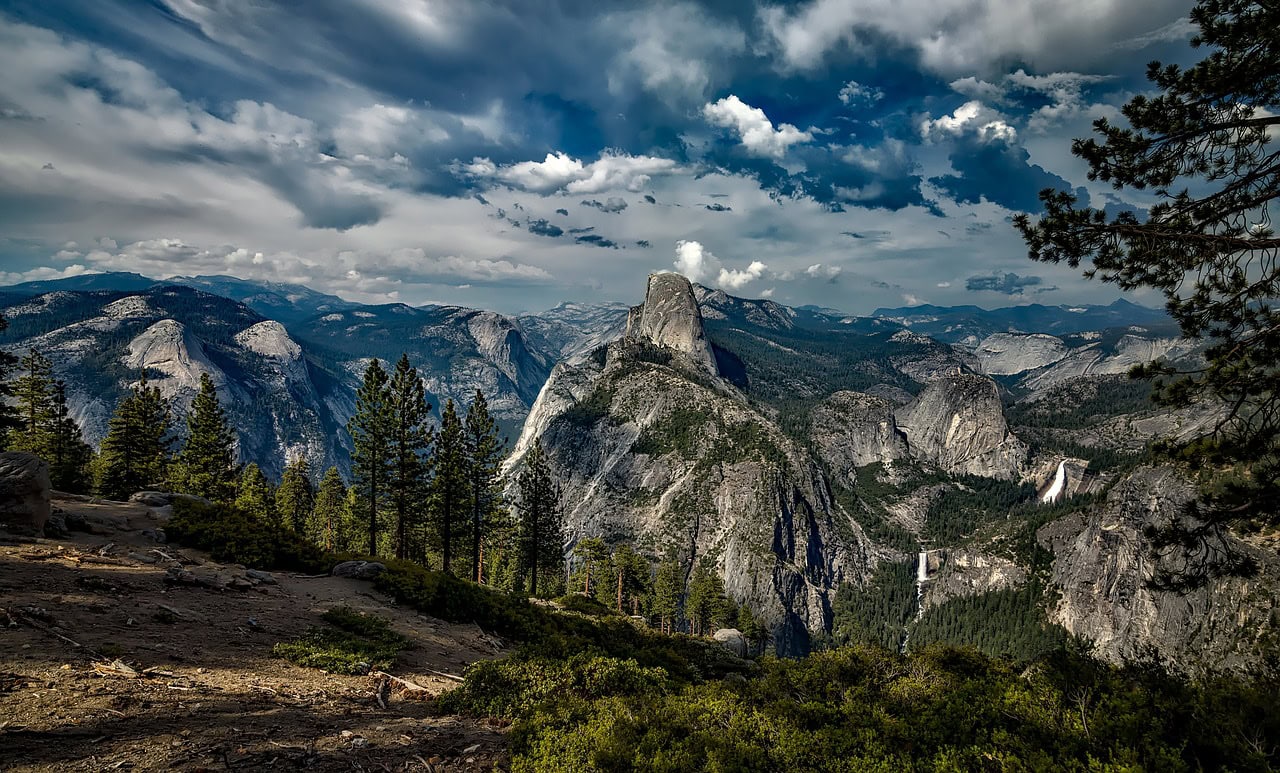 THE VIEWS 
If there's one thing California is not in short supply of, it's breathtaking panoramic views and the coastal roads have them in abundance. Big Sur has a view that rivals most coasts, its sheer cliffs and roaring waves make the ocean seem as though it goes on forever. And if oceans are not your thing (although I don't know how they couldn't be…) Yosemite makes up for it with stunning canyons, mountains and cliff faces that take your breath away.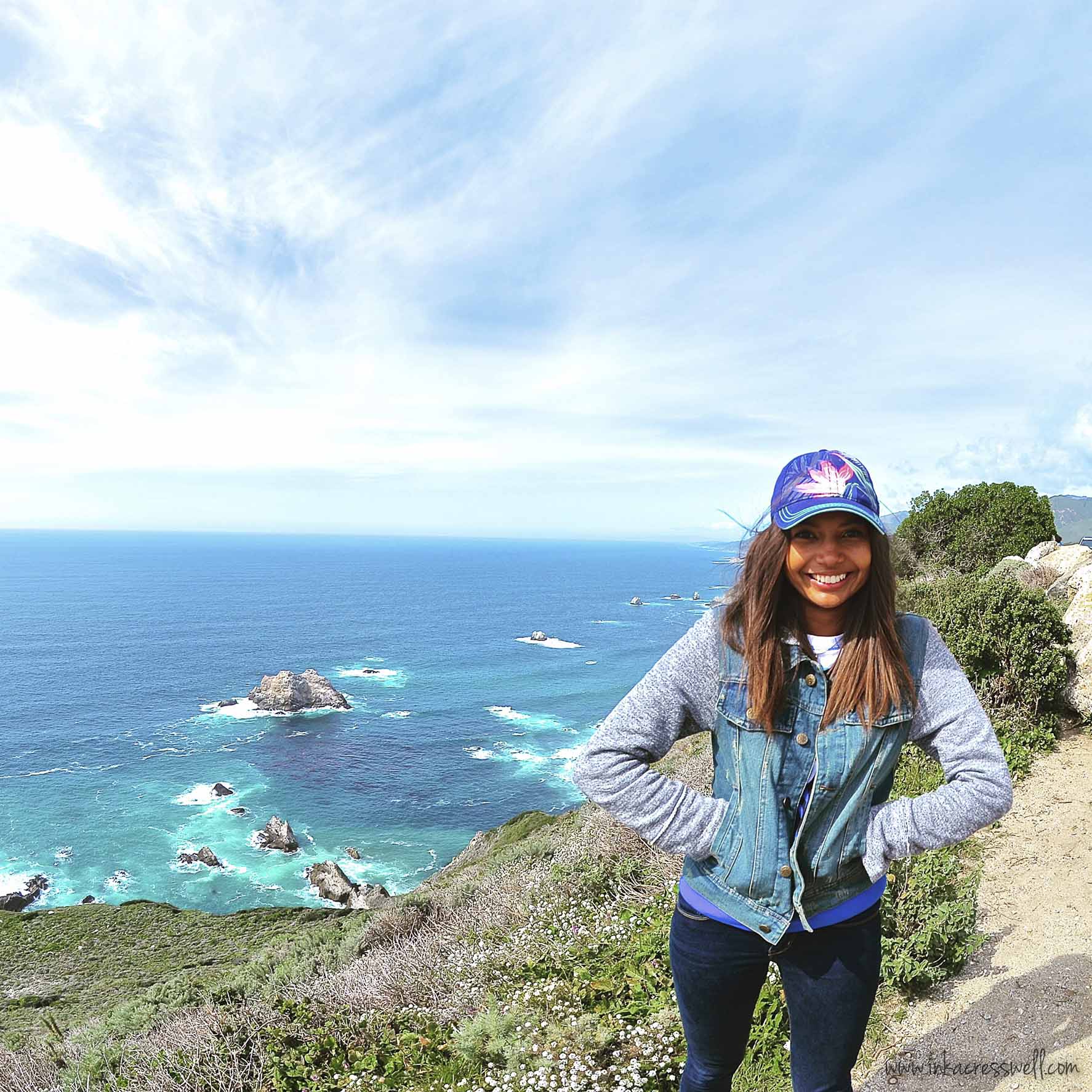 THE ACTIVITIES 
In southern California a day at the beach soaking in the sun is a must! Mission Beach, San Diego has tons of small surf shops offering rental paddle and surf boards and for those of you new to ocean sports there are also a huge variety of shops offering surfing classes. My favorites are Mission Bay Aquatic Center who teach everything from sailing to stand up paddle board yoga and Everyday California who run gray whale kayaking trips and leopard shark snorkeling excursions in La Jolla!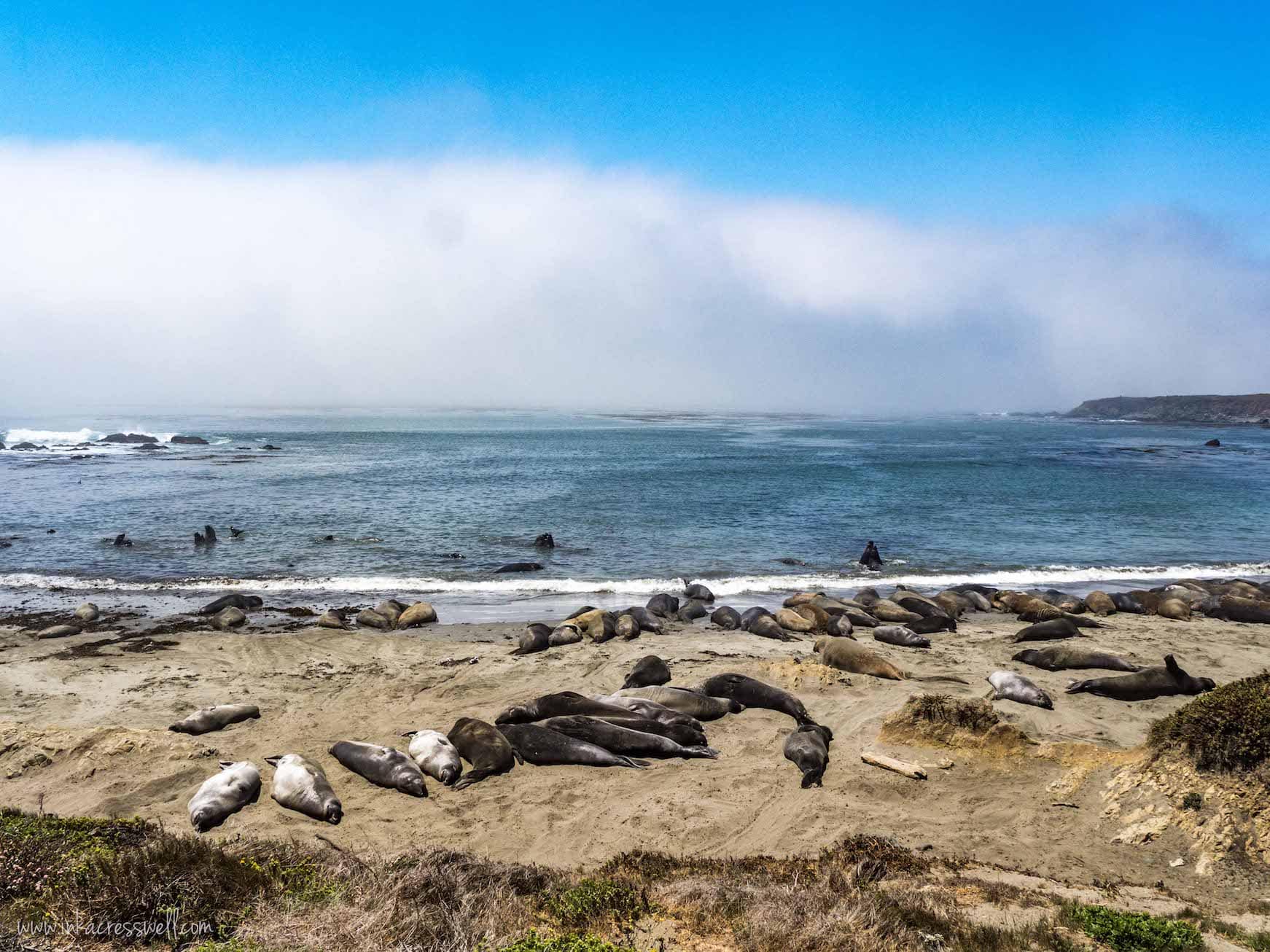 The mandatory Hollywood hike is also not to be missed if you want panoramic views of the city of Los Angeles and why not wrap up your day strolling through the streets shopping in Santa Monica or lying out on the beach in Malibu or Huntington.  
The next big stop along the coast is Monterey home to the famous Monterey Bay Aquarium. As a Marine Biologist this was somewhere I had always dreamed of visiting as a kid and it does not disappoint. I recommend doing one of their behind the scenes tours so you can get up close and personal with the marine life! so you can get up close and personal with the marine life! Then end your day with the real wildlife on a whale watching tour in Monterey Bay. I went with Princess Whale Watching and saw dolphins, humpbacks, blue whales and even killer whales!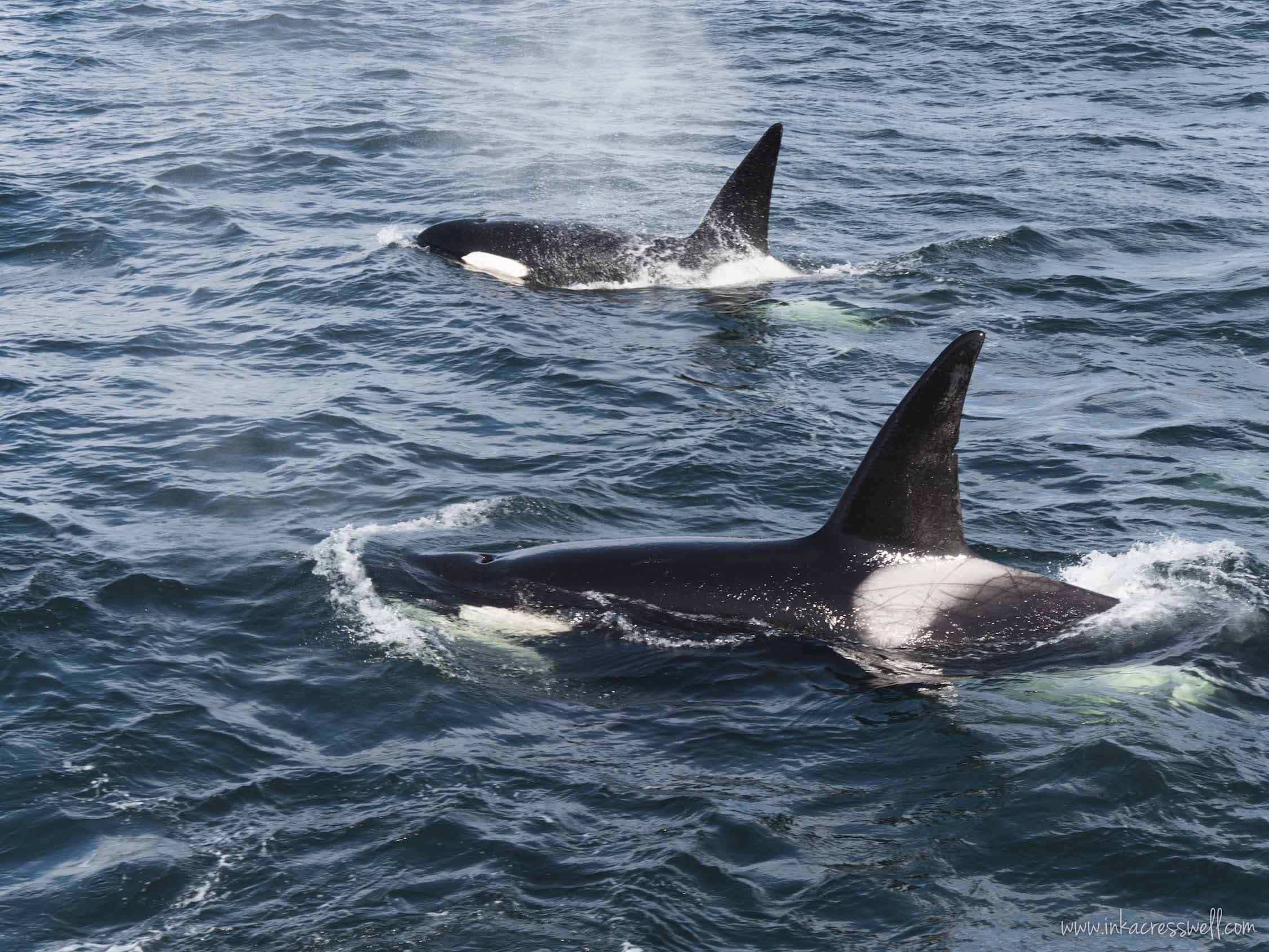 San Francisco is known for its steep hills and unique character. The best way to explore this rolling city is most definitely by bike. All around the city there are garages with bikes for hire. Since there were 3 of us we were able to get a good deal hiring the bikes for a full day. Before embarking on your cycling adventure though be sure to check over your bike and make a note of any damages to make sure you're not charged at the end of the day. Cycling across Golden Gate Bridge was a huge highlight of our trip.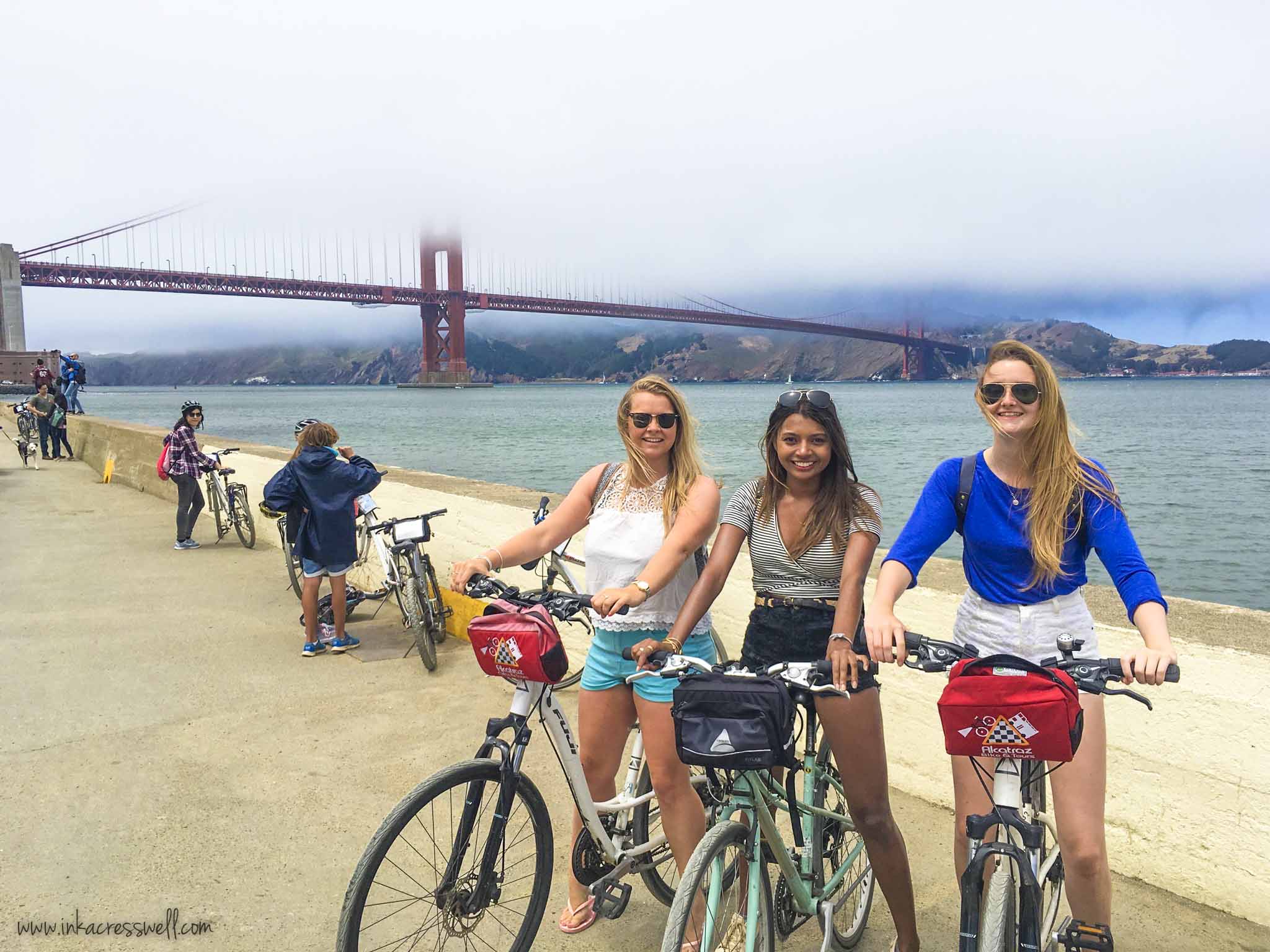 Next up was Yosemite. This was my favorite location. Make sure you give yourself enough time to really take in this magnificent park, I recommend 3 days at the minimum but I have also happily spent a week in this park alone.  In the summertime the vast lakes are the perfect place to cool down after embarking on one of the stunning hikes. Or if you visit in the spring you're just in time to catch the snow peaked mountains but it's warm enough to happily hike in a t-shirt and shorts.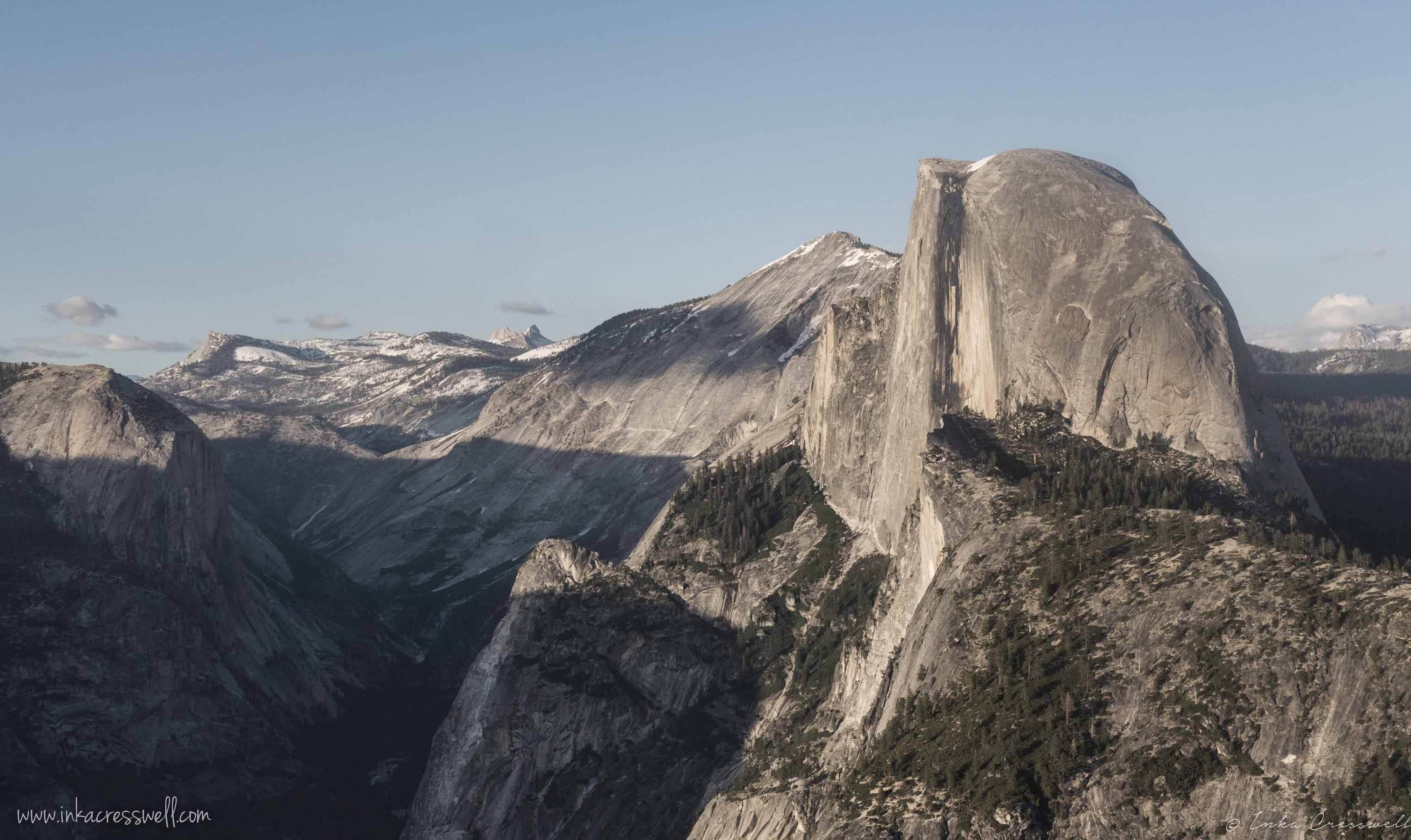 Our final stop was the Grand Canyon. Nothing can prepare you for just how vast and endless these canyons seem when you're sitting at the edge. Be sure to carry a reusable water bottle with you as there are tons of water stations along the hikes but nowhere to buy bottled water. You may also want a light raincoat. The weather can change almost instantly: one moment we were walking in the sun and the next lightning was hitting the edge of the canyon and there was rain thundering down all around us!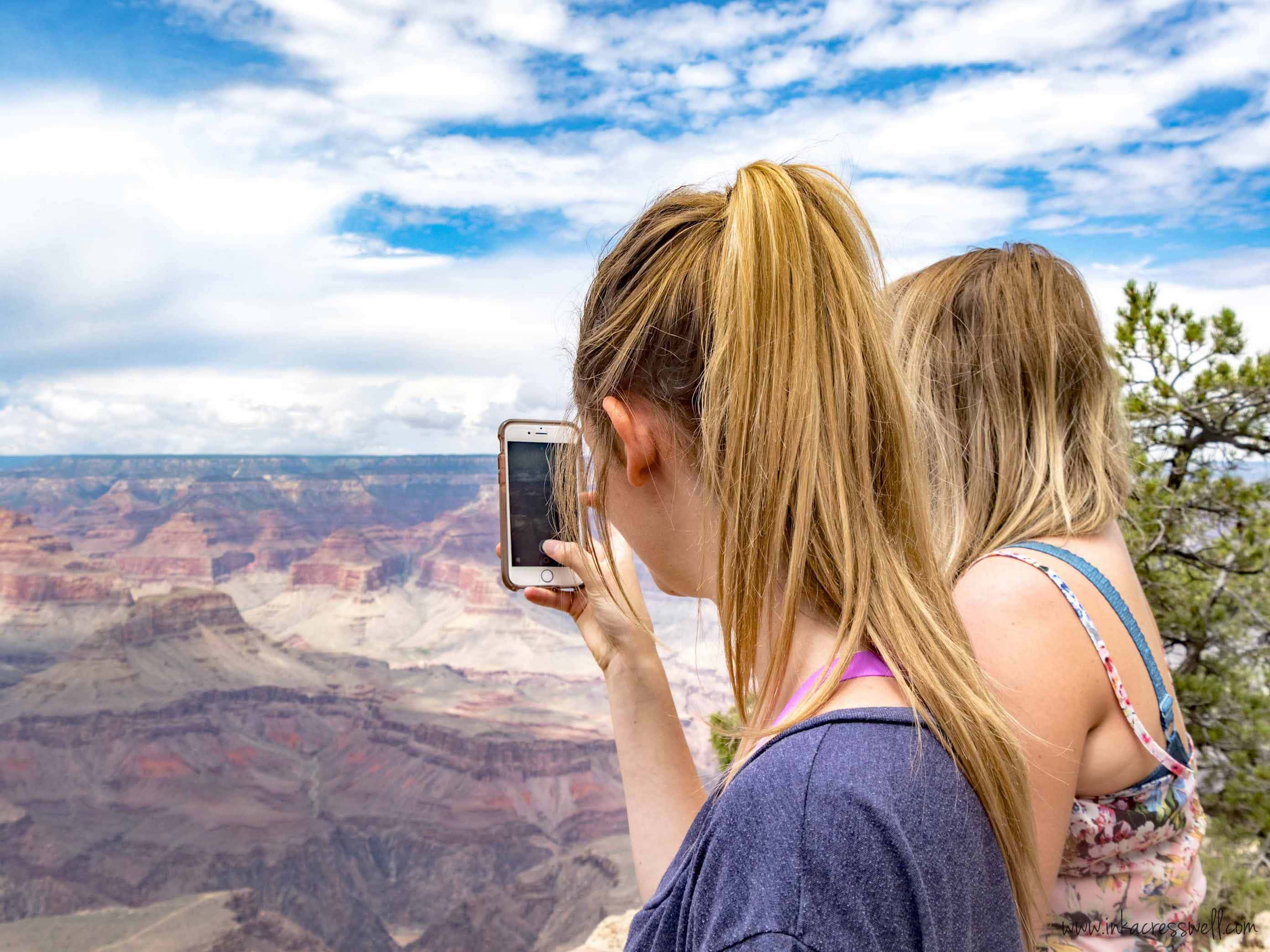 Looking back, I can honestly say my road trip was one of my best vacations of all time. The West Coast has a huge variety of activities from surfing to wineries so there is guaranteed to be something for everyone. I hope this post inspires you to take the next step in planning your big West Coast road trip. I'm already looking into my next adventure. Route 66 anyone?  
---
Have you ever been on a summer road trip? We'd love to hear your stories, tips or questions in the comment section below!
---
Read More 
---
We Are Travel Girls Contributor Inka Cresswell of InkaCresswell.com
Connect with Inka Pinterest | Facebook | Instagram | Twitter
---
Pin For Later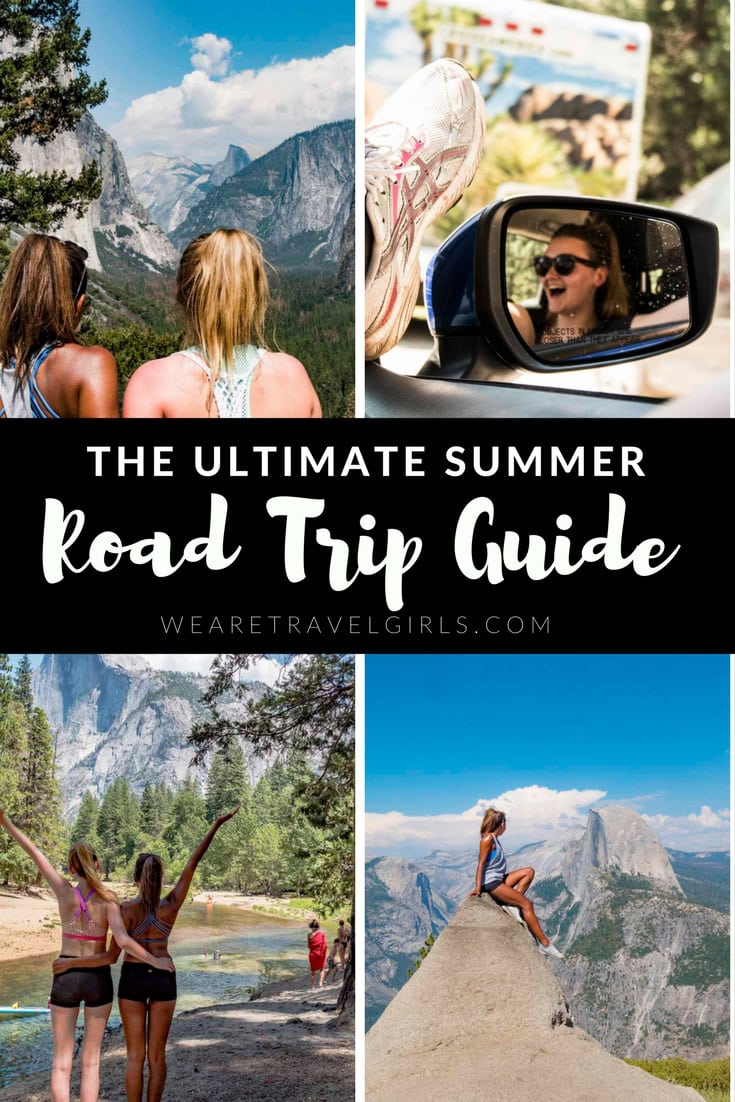 SaveSaveSaveSave