Rio de Janeiro probably needs no introduction among travellers as the beaches of Ipanema and Copacabana make it to the top of our Instagram feed quite frequently. So do the aerial views of the well-known Sugar Loaf and Christ the Redeemer. While these are beautiful spots to visit, there is certainly much more to experience during a trip to Rio de Janeiro. Here are 12 things you could do to turn your tourist visit into an authentic local experience!
1. EXERCISE AT THE BEACH
You can rent a bicycle to peddle along Ipanema and Copacabana beaches from one of the bike rental shops at Arpoador or Copacabana. Alternatively, you could join in one of the many morning sand workouts or volleyball classes given at the different beach points. These usually require a monthly subscription but the first class is always free. Otherwise, you can negotiate a price for one session with the instructor. Don't forget to grab an acai with granola or a fresh fruit juice from the many juice bars on the street!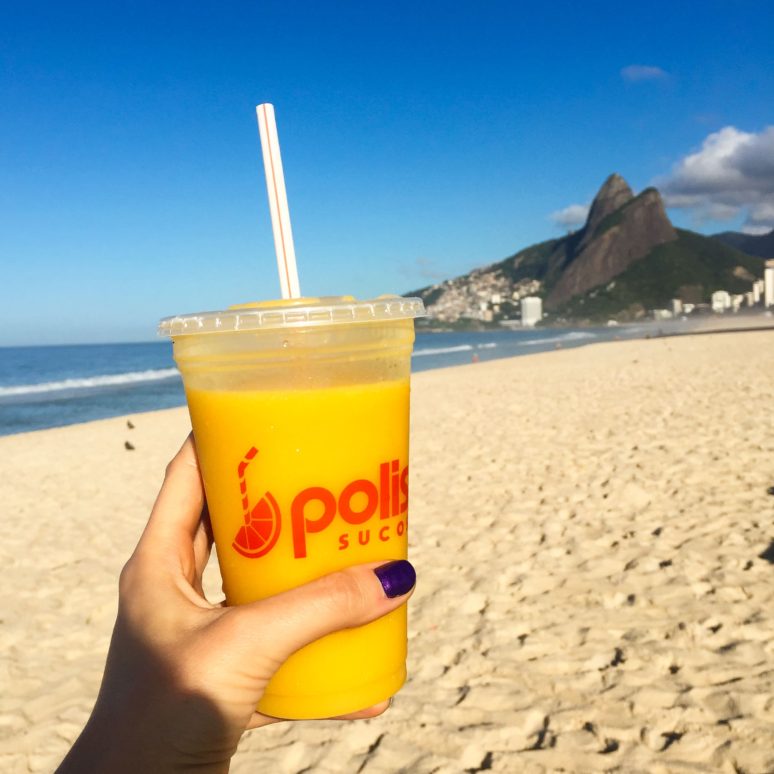 2. TAKE A CLASS AT SUGAR LOAF
There are plenty of rock climbing sites and schools in Rio to choose from. A popular location is Sugar Loaf or Morro da Urca. You can take an introduction course over a few days or just one class to experiment with rock climbing for the first time with Companhia de Escalada.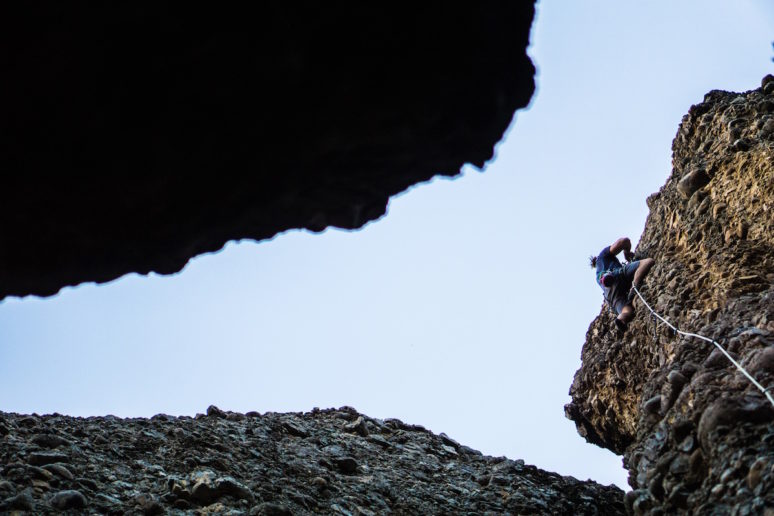 3. VENTURE IN TO THE WILD BEACHES OF GRUMARI & PIRANHA
These beaches lie in the south of Rio about 45-60 minutes by car. If you do not have a rental car available, you can take a taxi and arrange a pick-up time to return back to town. Prainha Beach is smaller with stronger currents and Grumari Beach has a longer sand streak. They are both beautiful and wild.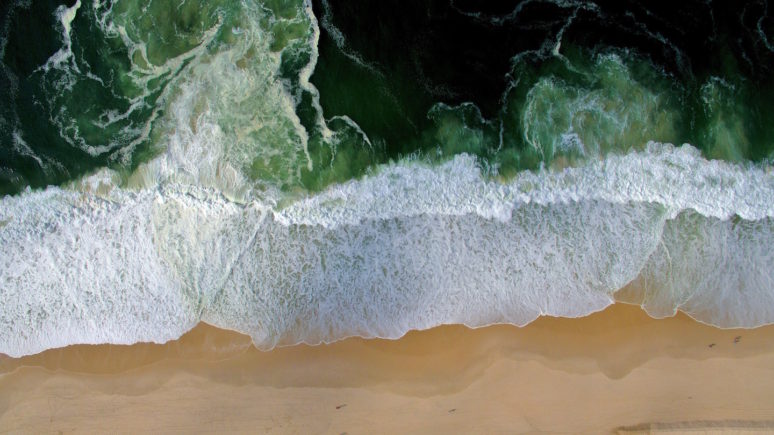 4. Grab A Few Beers Ar Barca Urca
Bar Urca (also known as Mureta de Urca) is nothing more than a bar and a restaurant serving traditional Brazilian food. However, its location in the privileged neighbourhood or Urca has turned the humble bar into one of the preferred after-work and afternoon spots. Order a bottle of Brazilian beer (Antartica Original is quite tasty) with some Bolinhos de Bacalhao (fish-cod croquettes) and go sit on the sea promenade wall.
5. TALK A WALK AROUND LAGOA
The 8-kilometer circumference lagoon lies between the neighborhoods of Ipanema, Leblon and Jardin Botanico and boasts a beautiful front view of the Tijuca Forest and Christ the Redeemer. It is a nice place to go for a stroll or a run, especially at sunset.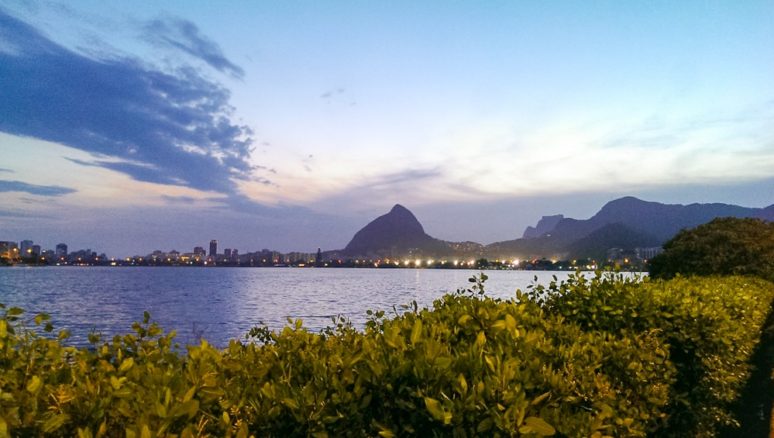 6. A WALK ON CLADIO COUTINHO TRAIL
Cláudio Coutinho is a beautiful trail at the foothill of Sugar Loaf in Urca neighborhoods is a popular choice for local runners and climbers. It is a short relaxing walk among green vegetation overlooking the see.
7. SAMBA IN LAPA
Lapa neighborhood is in the centre of Rio. There are plenty of bars with live music playing Brazilian tunes and it is only a matter of seconds until your feet start moving at the contagious rhythm. Some of the streets come to life also! Just make sure not to dress flashy or carry very valuable objects with you to be safe. You can tell your taxi driver to drop you off at the Arches of Lapa and go on foot from there. A popular option among foreigners is Rio Scenarium to watch live music performances.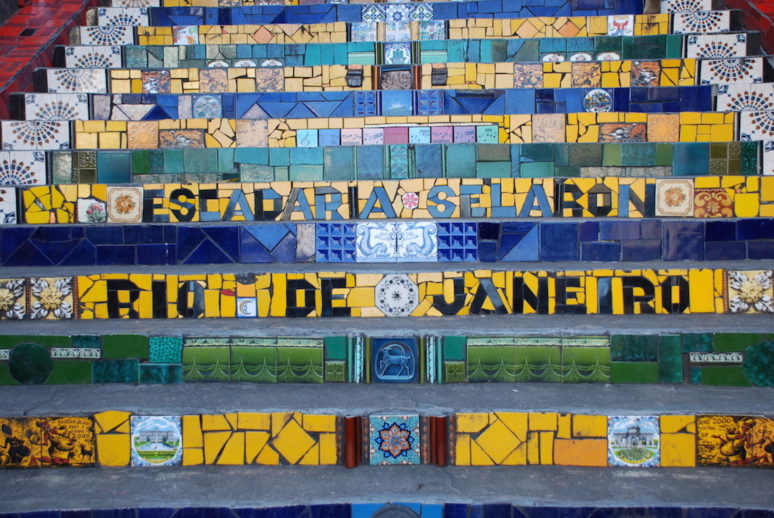 8. HAVE BRUNCH AT PARQUE LAJE
Parque Laje lies in Jardin Botanico neighborhood at the foothills of Christ the Redeemer. It is a popular option among locals for a weekend's breakfast.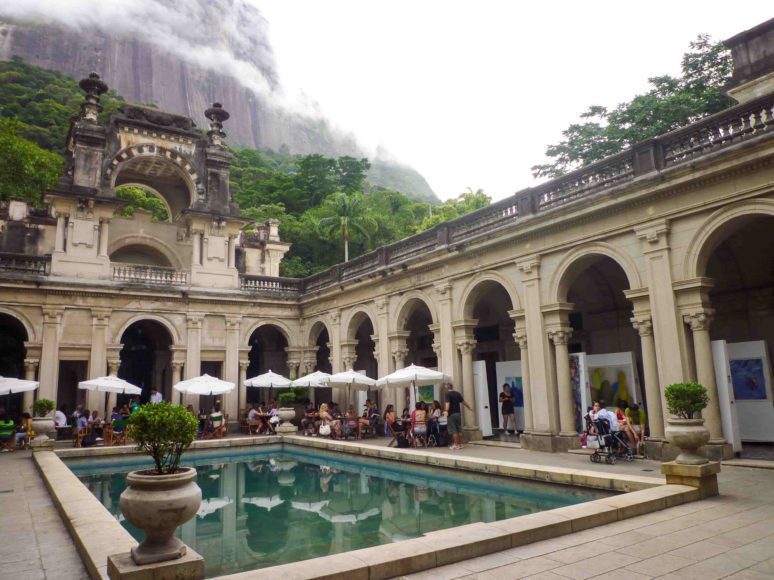 9. ENJOY A GOOD VIEW OF RIO ACROSS THE BAY
Cross the bridge to the city of Niteroi for an amazing view of Rio de Janeiro from Niemeyer's Museum of Contemporary Art. You can reach it by car, taxi, boat or a combination of buses from Rio.
10. VISIT THE ARTY SANTA TERESE NEIGHBOURHOOD
The atmosphere on the weekend in Santa Teresa is young and hip. Go to Bar do Mineiro to try the famous Brazilian Feijoada and later get some cocktails with a view at Santa Teresa Hotel. An alternative treat is to lunch or dine at the high-end Aprazivel Restaurant.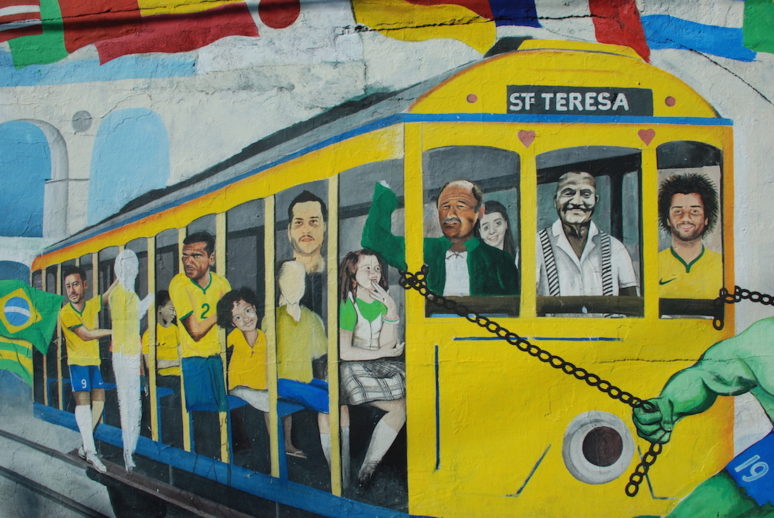 Baixo Gavea is a popular hangout area for locals to have drinks at night and mingle with others, especially on Thursdays. You will most likely end up standing up the entire night, so wear comfortable shoes.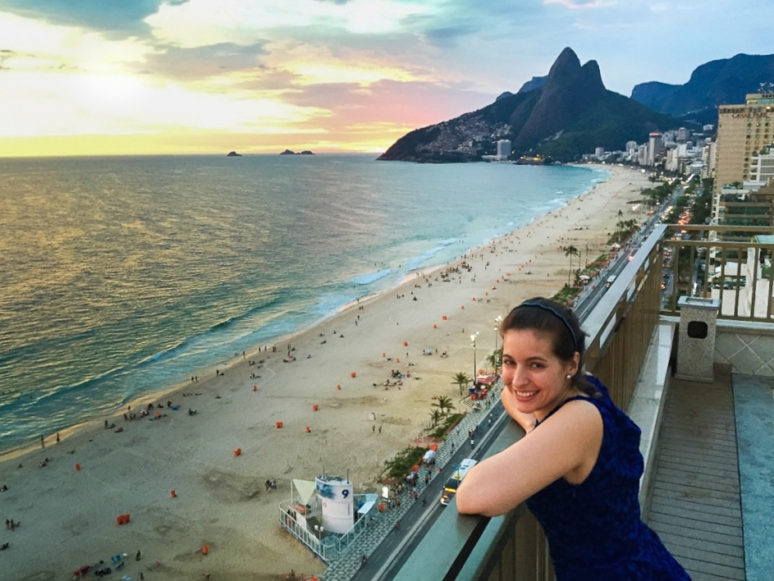 12. WATCH SUNSET FROM ARPOADOR
Arpoador lies between Ipanema and Copacabana with probably the best view of Ipanema Beach. Grab a coconut-water at one of the beach promenade stalls and sit on the rocks to watch the surfers, the ocean and sunset. This beach is the birthplace of surfing in Brazil, so if you want to surf while you are in Rio this is a good place to go!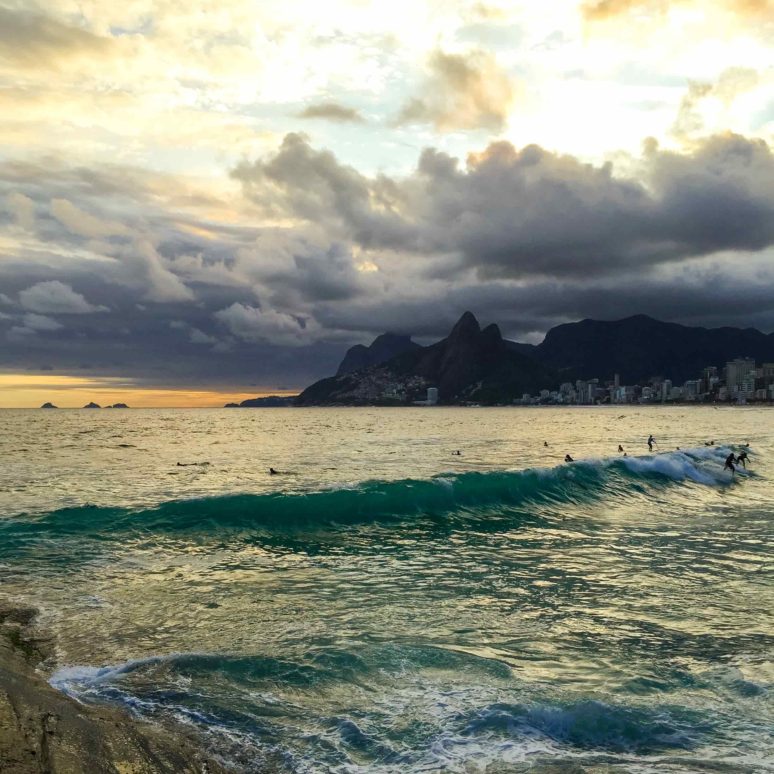 Whether your visit to Rio de Janeiro consists of a few days or a week, I highly recommend going off the tourist circle a bit to experience the unique vibe of this city. You will only understand the relaxing, joyful and outgoing attitude of its citizens if you take your time to really feel Rio de Janeiro. And perhaps, this is the best souvenir of Rio to take back home with you.
Have you been to Rio or somewhere else in Brazil? Please share your experience in the comments section below! Read Next > Exploring Cafayate, Northern Argentina
By We Are Travel Girls Contributor Rachel Leret of ExploringBerry.com
Connect with Rachel  Instagram | Facebook | Twitter