"and into the forest, I go, to lose my mind and find my soul" – John Muir
When travelling abroad, the trees and forests of a place work to cultivate our experience: the scent of the air we breathe, the types of food we indulge in; the overall essence of a place that we soak in – like a palm tree on the fringe of a beach during sunset, or a gnarled Sitka on the side of a cliff overlooking a mountain range. The feeling of a place may be captured in the trees lining the road we take when biking back to our hostel, or the vegetation that adds colour and life between the buildings that we gaze at from our balcony.
Forests not only enhance our aesthetic experience on earth, but they are also home to two-thirds of the world's terrestrial flora and fauna, provide countless services for humans like clean air, and stabilize the climate – which is needed more now than ever before. Reforestation is one of our best tactics for battling climate change, according to Greenpeace USA, "the fight for forests is fundamentally tied to another critical global challenge: global warming. In fact, forest loss is actually a double-edged sword when it comes to our changing climate. Deforestation contributes as much as 20 percent of global greenhouse gas emissions every year, while intact forests can actually absorb carbon dioxide in the atmosphere."
So, what actions can we take on our travels to protect and restore the world's forests? We can take steps in our everyday lives, as well as get involved with initiatives described below on our travels, which cover four very different corners of the globe.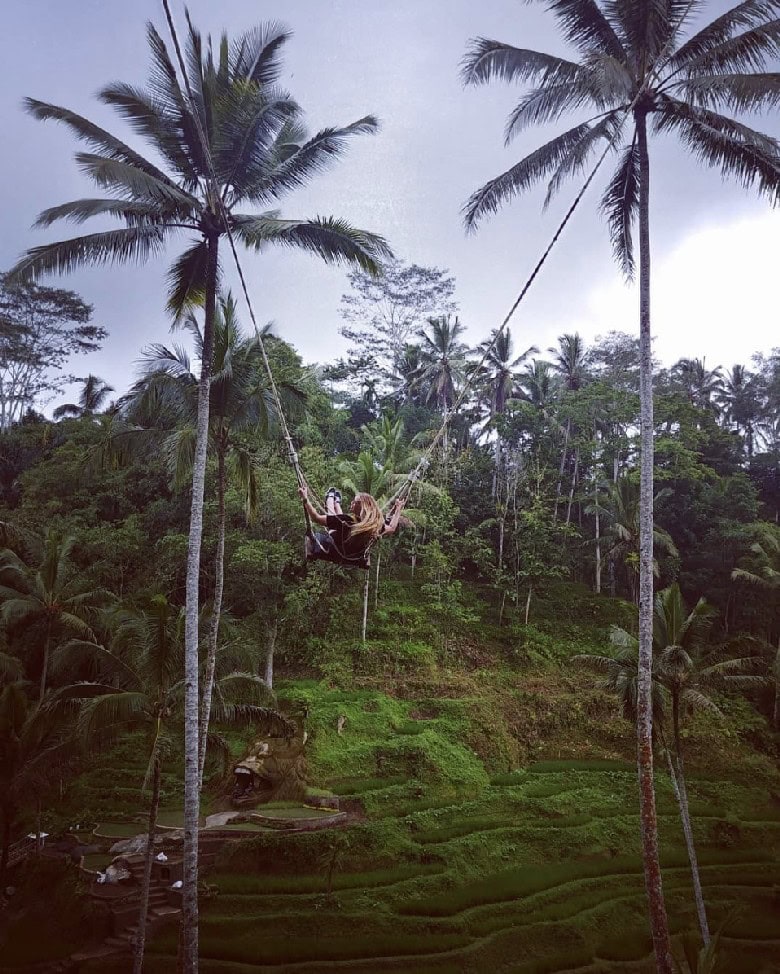 EVERYDAY CHOICES
We change the world through who we are and, of course, what we do. Even the smallest of measures, when implemented by millions of people, can culminate into a remarkable impact. Considering this, while on the road and at home, it's vital to still eat sustainably and strive for a plant-based diet, as agriculture and livestock are the greatest cause of deforestation. In terms of common paper products, we can eliminate many unnecessary items like cotton pads and q tips, and switching from tampons and pads to a menstrual cup, which can be used indefinitely.
E-tickets can be used to solve all of the pesky papers that cause chaos in our wallets, and getting receipts electronically overprinted. Another great way to lower paper use is getting bills sent electronically, which is also helpful to implement when traveling. While journeying, you can send e-cards to loved ones for holidays and special occasions. David Suzuki Foundation carries beautifully designed cards that raise funds for their initiatives. Of course, using reusable mugs, cutlery, and containers over-relying on single-use paper items, and when we do need paper – choosing 100% post-consumer recycled items.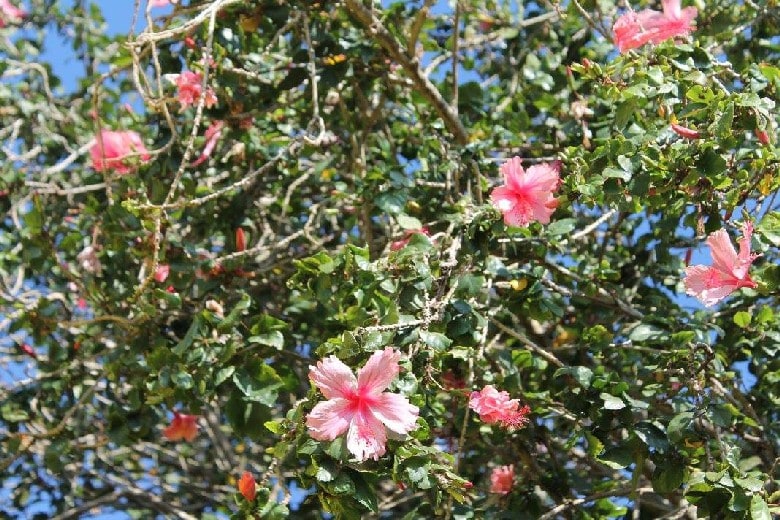 GO ELECTRONIC
Use the library for books and/or get books electronically! I do love a new hardcover book and the excitement of a new adventure that lives amongst the pages before me. When I took a trip to New Zealand for six months, I went through at least 15 books, and with just my backpack, this became hard to manage. It even began to cause me anxiety since I didn't want to separate from the books! I ended up having to mail some home as gifts and selling some in Wellington.
Everything has changed now that I have a Kindle, which I was reluctant to use upon being gifted it. Now, with the Kindle, I can carry hundreds of books wherever I go, so I can always travel light and never have to rely on hardcover and paperbacks.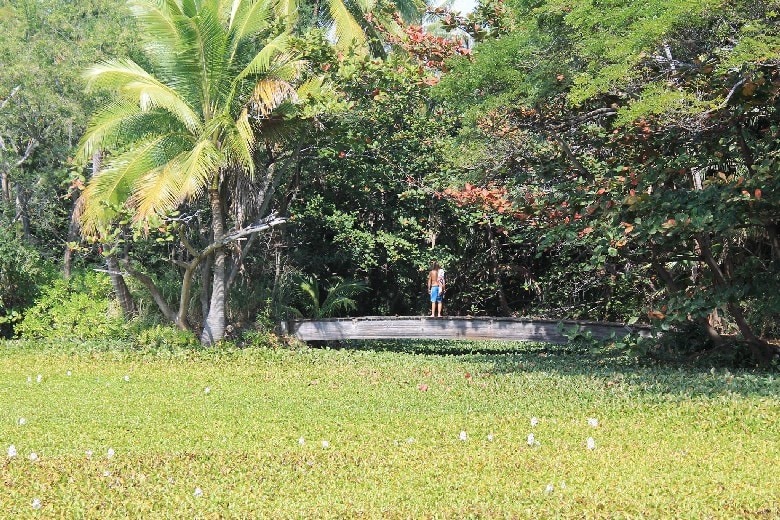 ELIMINATE PALM OIL FROM YOUR LIFE
Many people, including myself, have been to Indonesia and are in love with it, or are dreaming of going there. We can all help to protect the rainforests of this magnificent country by eliminating palm oil from our lives since the corporate palm industry slashes and burns tropical rainforests to make space for palm plantations. You can do this by reading ingredient lists, as it's added to a shocking number of foods and toiletries, look for "palm kernel oil" or any ingredient with the word "palm" in it. Palm oil is also often disguised as "vegetable oil" in ingredient lists, so if you read this on packaged foods produced by mega-corporations, it is most likely palm oil.
According to Gaiam, "if a product's saturated fat content makes up more than 40 per cent of its total fat content, it will almost always contain palm oil." To avoid this, choose local foods, and foods that have clear oil labels, like "100% avocado oil" or "100% coconut oil." If you're a vegan or vegetarian, still be sure to check labels of foods in health food stores, as palm oil even makes its way into many foods that are marketed towards people following a plant-based and healthy diet. There is a discussion that palm oil can be sustainable as it requires way less land to grow than other types of oil, but in order for this to happen, it needs to be managed in an ecologically and socially just way, like planting on already deforested land.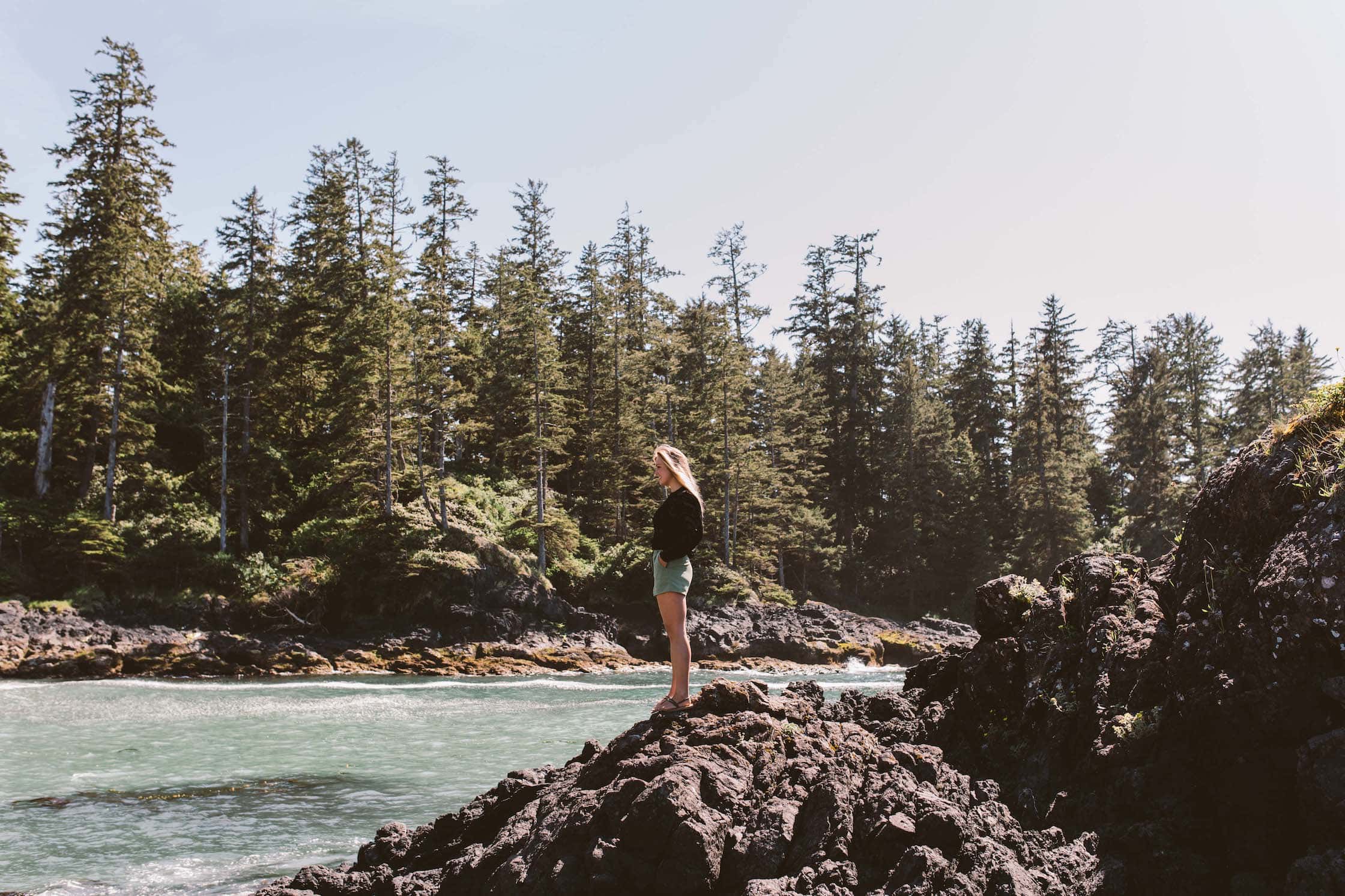 SUPPORT ECO ACCOMMODATIONS
Support accommodations that are striving to become zero waste, lowering both plastic and paper products. Additionally, strive to stay in accommodations that work to protect surrounding forests and support forest regeneration and reforestation, like Luna Lodge in Costa Rica, which puts effort into preserving and stewarding the tropical rainforest surrounding its property. Additionally, staying in guest homes can be great for lowering all kinds of waste since recycling, compost, and kitchens are usually offered.
While traveling, you can also get involved with initiatives making a difference, as there are many inspiring organizations all over the world that are replenishing forests. You can get involved with the initiatives discussed below throughout the rest of this article if you plan to be in any of these locations, or research what's happening in your travel destination to find out about more forest-based projects. Life is too short to hesitate, contact the organization you find and make a plan!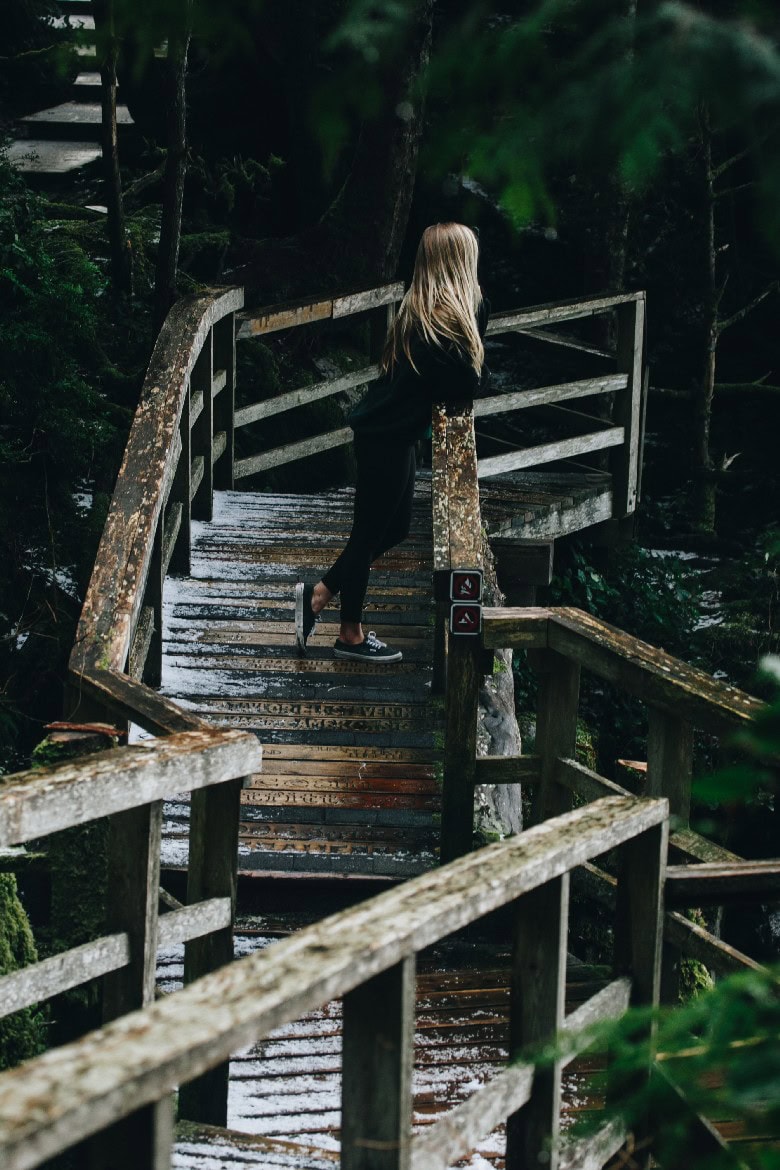 NEW ZEALAND BUSH CARE
New Zealand's jaw-dropping landscape is one very near and dear to my heart, as mentioned previously, I spent six months traveling around as an outreach campaigner for Greenpeace New Zealand. When I wasn't discussing New Zealand's environmental issues with complete strangers, I would take off to the coast to surf in places like Raglan and Piha, or I'd find an epic hike – as there is no shortage of these in this country!
I also became familiar with an organization called Forest and Bird, which has been dedicated to protecting wildlife and wild places, from land to sea since 1923! If you're in New Zealand or planning a trip there, I highly recommend getting involved with this environmental nonprofit.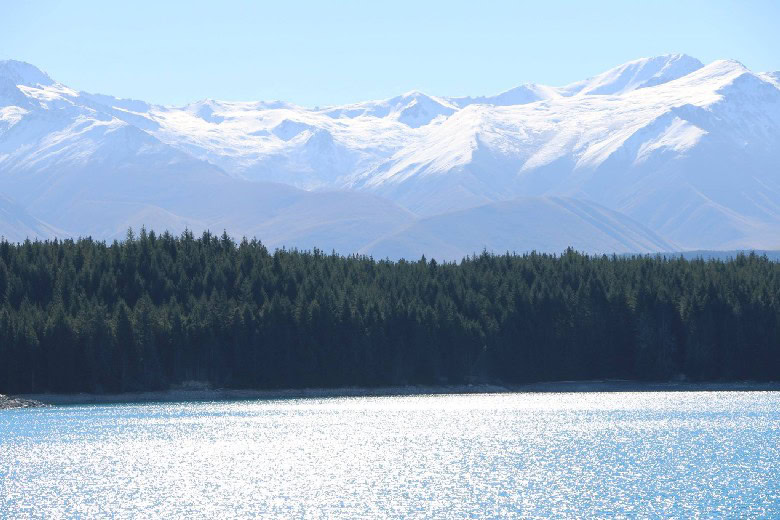 New Zealand has an immense history when it comes to forests, as 63% of native forests have been destroyed through burning, the introduction of pests, and through development. Forest and Bird are working to protect and restore native forests through trapping predators, removing weeds, and planting trees. They are also involved in policy work, working for better protection of forests on public and private land.
To volunteer and get involved, you can join the Kakahu Bush Care Days on the first Saturdays of the month on the South Island of Kakahu. During these events, you'll get dirty removing weeds from the forests, which are preventing native forest species from thriving. You can also join tree planting in Napier, in the scenic Waitangi Reserve! Forest and Bird run other forest restoration projects, so be sure to check the events page and contact them through their branch page, especially if you'll be remaining in one area for an extended period of time.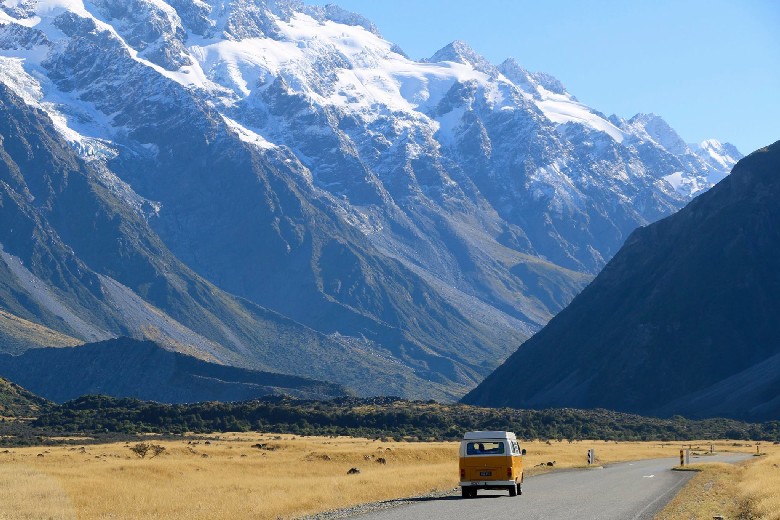 COSTA RICA
If you've been to Costa Rica, your reminiscence of this country probably swirls between white sandy beaches and lush tropical rainforest. Although Costa Rica is now known for its progressive environmental policies, from 1950 to 1983, Costa Rica lost almost half of its forested land, leaving only 21% forest coverage. From the '80s through to today, tree planting and forest conservation have led to over half of Costa Rica's land to be covered by forest, as of 2010, Costa Rica had 52.3% forest cover. According to the World Bank, Costa Rica is the first country to have stopped and reversed deforestation, which has contributed to a more prosperous economy with industries like sustainable eco-tourism.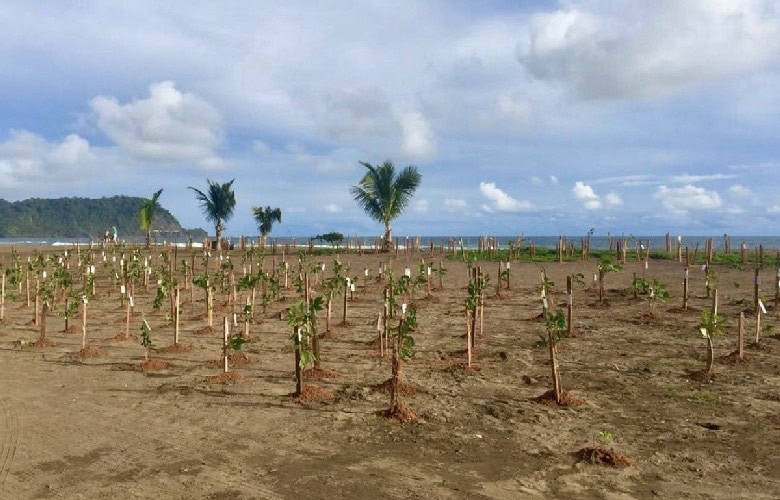 Costa Rica also has the highest percentage of protected land in the world, as 25% of its land mass is in national parks and reserves. Some of my favourite memories from this country took place in the sea, surfing dreamy beach breaks in places like Nosara and Santa Teresa. Lucky for sea lovers like myself, you can enjoy the beaches, while reforesting the coast through Costas Verdes, a nonprofit who is restoring coastal forest on the Pacific Coast, bringing back shade, forest cover and wildlife to this nation's iconic beaches. Through engaging volunteers, they have planted 45,000 trees on the coast! So, in one day, you can get involved in tree planting at Playa Guiones in Nosara, jump in the ocean for a sunset surf session, and then head to El Chivo for one of the best margaritas you'll ever have!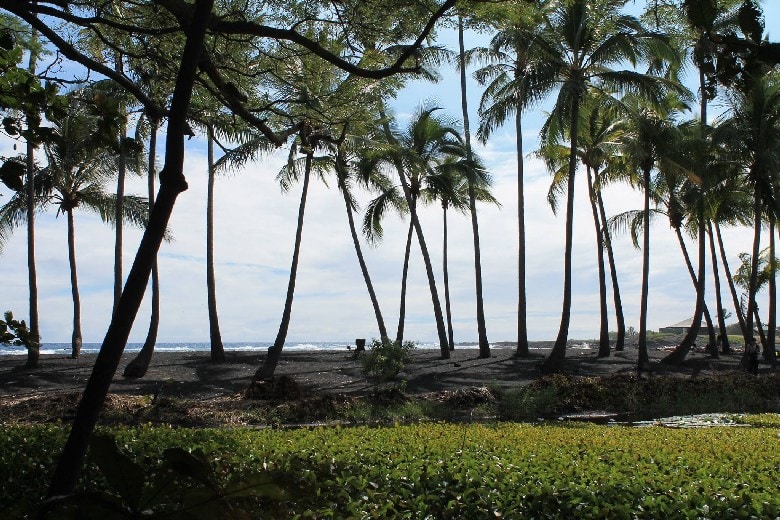 SCOTLAND'S TREES FOR LIFE
Trees for Life is an award-winning Scottish charity working to restore the ancient Caledonian Forest to a spectacular wilderness region of the Scottish Highlands. The Caledonian forest is made up of pine trees, which foster ecosystems for wildlife, add to the beauty of the landscape, create healthier soils, and of course, nourish healthier air. To restore this wilderness region, Trees for Life focuses on the natural regeneration of an area, which is then followed by tree planting and then removing non-native species from the areas they have planted. Remarkably, almost all of their work is carried out by volunteers, who have planted 1.6 million trees, over an area approximately 10,000 acres.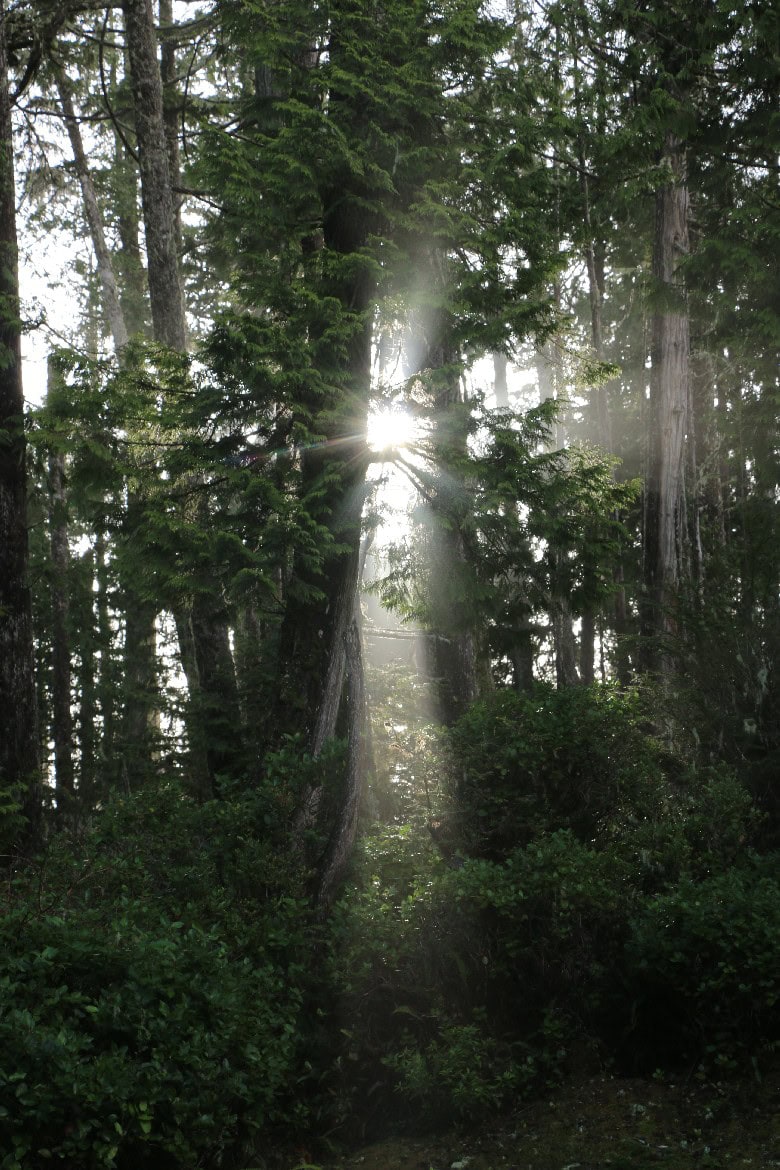 One of the great ways to get involved is by joining a Conservation Week, where you will go to one of three locations in the Highlights, contributing to the revitalization of the magical Caledonian forest. Though these trips do have a reasonable fee – accommodation, food, transportation, and training are all included. Additionally, you will be able to give back to one of the most unique and important ecosystems in Scotland, you'll gain knowledge on ecological restoration, meet other travelers, and of course – spend time connecting with the great outdoors. For a shorter commitment and no fee, you can also join Conservation Days, doing a one-day tree planting blitz!
SADHANA FOREST, INDIA
I found out about Sadhana Forest four years ago, and since then have met multiple people who have stayed and worked there, and loved their experience. This spot has remained on my travel list, and I hope to make it to this inspiring spot the near future! Sadhana Forest began its efforts in 2003, and has four interconnected ecological goals to support local rural villages: by retaining water and filling the aquifer, planting indigenous flora, providing environmental education to visitors and locals all of ages, and getting local youth involved in all environmental restoration projects.
Through all of these goals, Sadhana Forest's vision is to "transform 70 acres of severely eroded, arid land on the outskirts of Auroville", and a large part of this is dependent on reforesting the indigenous Tropical Dry Evergreen Forest (TDEF) which used to cover the coast of southeast India. Restoring this forest will work to mitigate the environmental conditions that are progressively worsening to due increasing population and consumerism. By volunteering at Sadhana Forest, you'll be working to replant the TDEF, and will experience a lifestyle powered by green energy, with vegan meals, alternative construction, composting, bike riding, biodegradable products, and toiletries, and environmental knowledge to fast track your sustainability journey.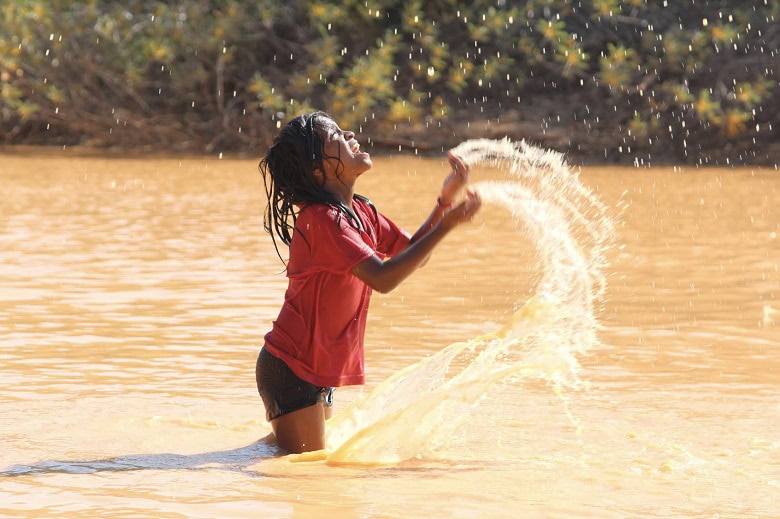 CONCLUDING THOUGHTS
Wherever we travel to, it's essential to find a way to give back. All of the initiatives mentioned in this article are reforesting barren land with native species, working towards a more bio-diverse and climate-stable world. This is also creating a more beautiful world, that contains a diversity of forests that hold an infinite amount of power for inspiring unforgettable memories.
Community and Indigenous-led projects are often the best to get involved in, who strive to plant native species and restore the balance of the entire ecosystem. With this, standing with Indigenous nations in the pursuit to safeguard forests is essential, as 80% of the world's biodiversity remains protected by Indigenous people, and this is no coincidence. When Indigenous nation's land rights are respected, more forests stay standing and preserved.
You may not be traveling to any of the places discussed above, but you can always research organizations doing forest restoration where you'll be. After a day of putting our hands into the earth, and getting covered in soil and other natural debris, there is no sleep that is sweeter, and no feeling that is more rewarding as we go forward on our path.
---
We hope that this article has inspired you to travel consciously. If you have any questions about the destination or have your own travel tips to share please leave these in the comments below.
Want to share your own travel tips by guest writing for We Are Travel Girls? Please visit our Contribute page for guidelines and to submit your article.
---
---
Read More About Volunteering And Charity
---
We Are Travel Girls Contributor Lilly Woodbury of LillyWoodbury.com
Connect with Lilly Instagram
---
Pin For Later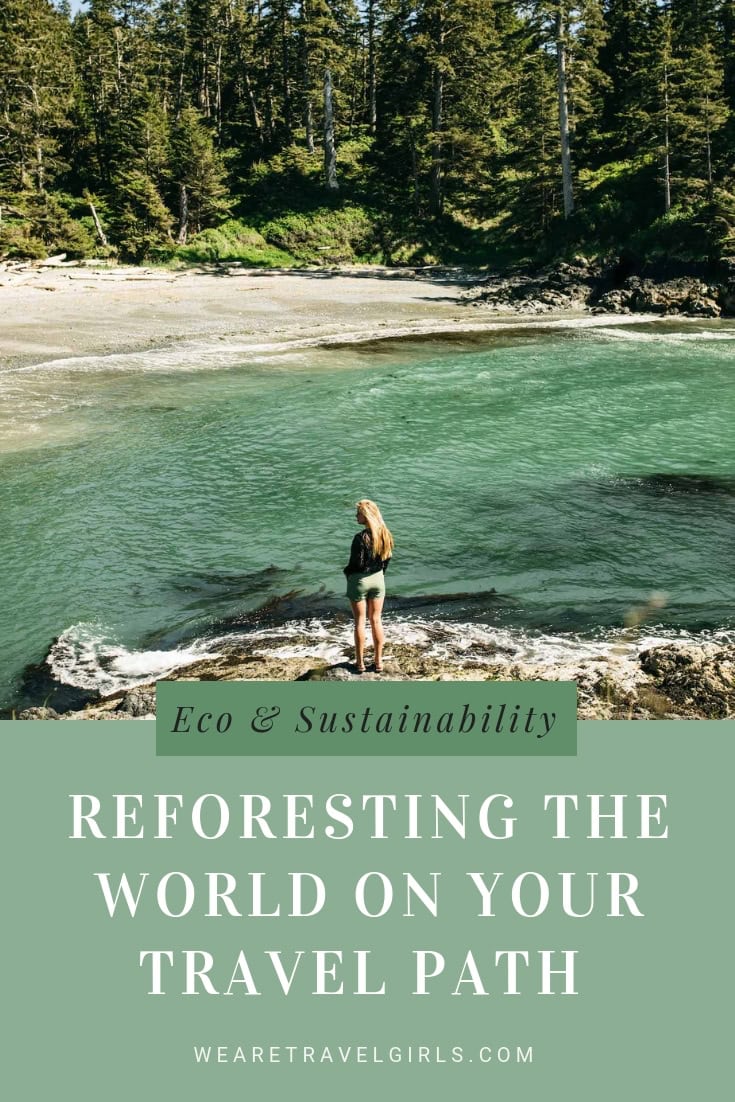 This website is a free resource and to keep it free for our readers we may use affiliate links in our articles. If you make a purchase via the links on our site you will pay the same price, but we may receive a small percentage which helps us to keep bringing you new and informative travel content every day! Any products we endorse we personally use and love. Please see our Disclosures for more information.