Everyone loves talking about going to Croatia, island hopping, and exploring the magically scenery of the coastline. I get it, the water is turquoise blue and crystal clear. The temperature is ideal for boating, water sports, and just relaxing in the sun. Some of the most beautiful Adriatic coastal towns reside along Croatia's sea boarders. Historical and iconic cities such as Dubrovnik, Split, Zadar, and Pula all give you the perfect entry point to connect to 1,000+ islands.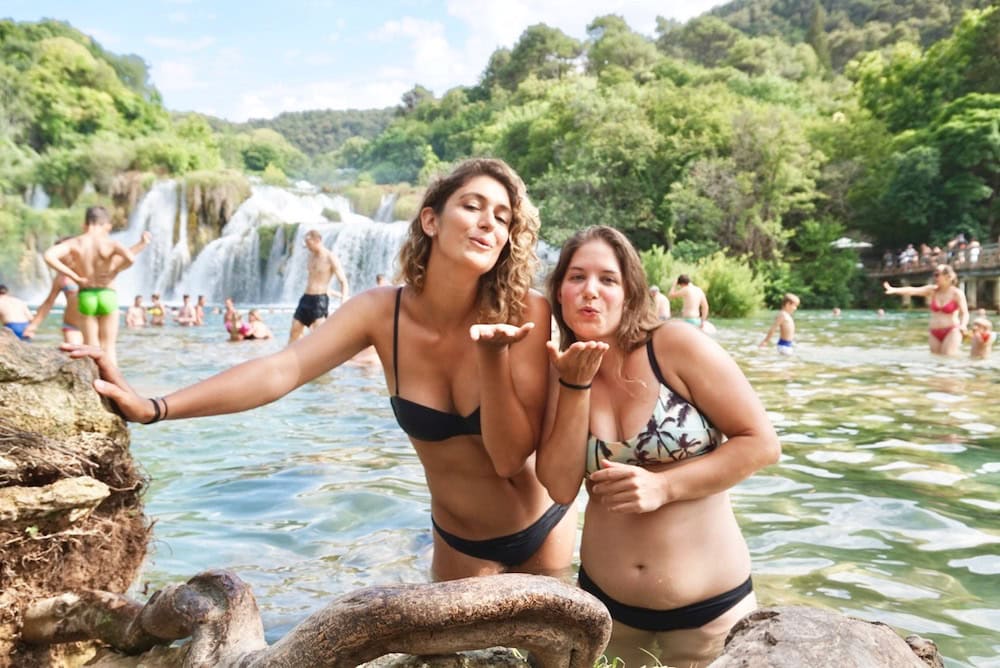 But what a lot of people tend to forget, or just glance over, with all the excitement of the beaches, is that there is so much more to Croatia. And it's equally as beautiful! I did a counter-clockwise road trip throughout the Adriatic coastline (including Montenegro and Slovenia) with one my best gal pals this past summer, and it was absolutely amazing! Although we didn't do any island hopping (sad face), we were able to spend days on end at the beach. And actually I'm not sad, because I was able to see so many things, and enjoy so many parts of Croatia that I really didn't feel like I missed out on anything. Some of the most memorable days were road tripping in the car, jamming to music and seeing the coastline turn into mountains and then turn into lush temperate forests. Renting a car was actually pretty affordable and a lot more convenient for our unplanned route.


KRKA NATIONAL PARK
In between our destinations of Zadar and Split, we took a side step to the Krka National Park; a nature reserve filled with hiking trails, riverboat ferries, ancient monasteries, and castle ruins – some of which are featured in Game of Thrones! Krka is most famous for it series of 7 waterfalls, and mini cascades. The National Park is nestled in southern Croatia along the Krka River; eventually leading you to bay front town of Sibenik and again back out into open waters.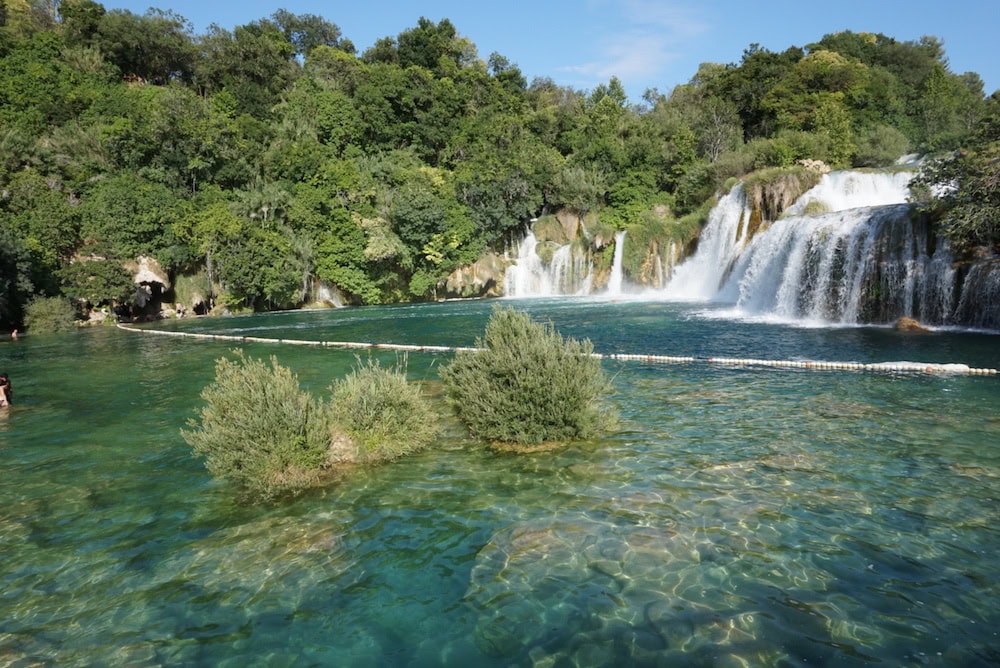 Tickets can be bought online for convenience sake, when its high season but we bought ours on arrival with no trouble. Tickets go for about 80 Kuna or 10 Euro. Best advice is to get there early to beat the midday crowds! When you arrive a shuttle bus will take you to the main entrance of the park, here you can look at the map and decide where to begin a pleasant stroll through the forestry alongside the river and mini cascades. We saw an abundance of wildlife from fish, turtles, exotic birds, and stunning butterflies!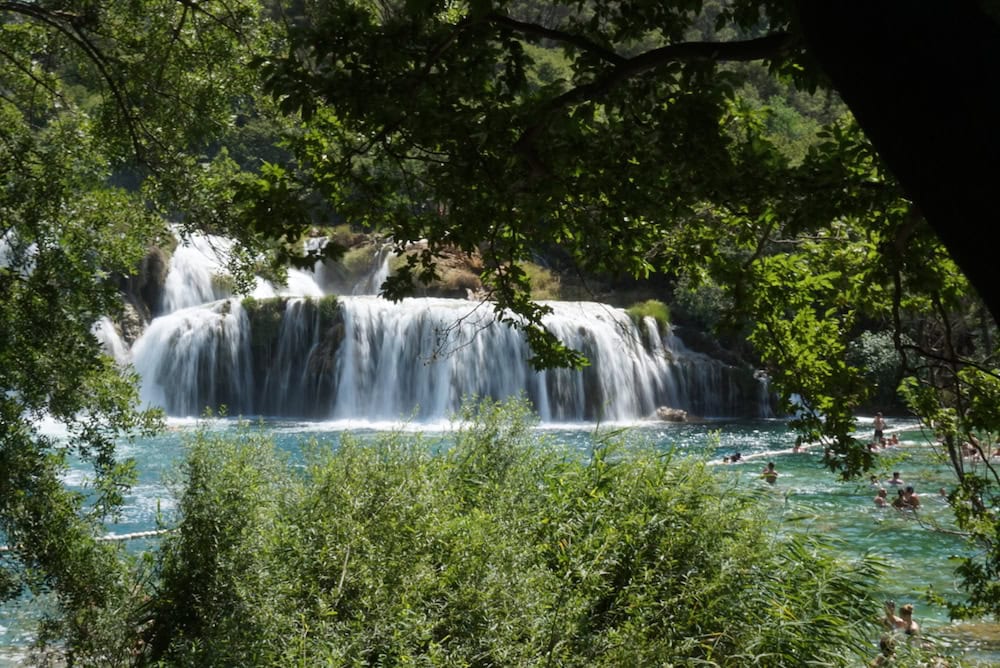 After a 30 minute stroll through park, we finally arrived at the main attraction. A stunning back drop of a seven tier waterfall, with bright blue river water and lush green mountains. The best part, you can swim in the river! It's such a surreal feeling and such a peaceful way to really enjoy nature. Around the swimming hole there are refreshments stands where you can buy something yummy to eat (such as Nutella crepes) or something refreshing to drink. We stayed there for hours like no time had passed at all!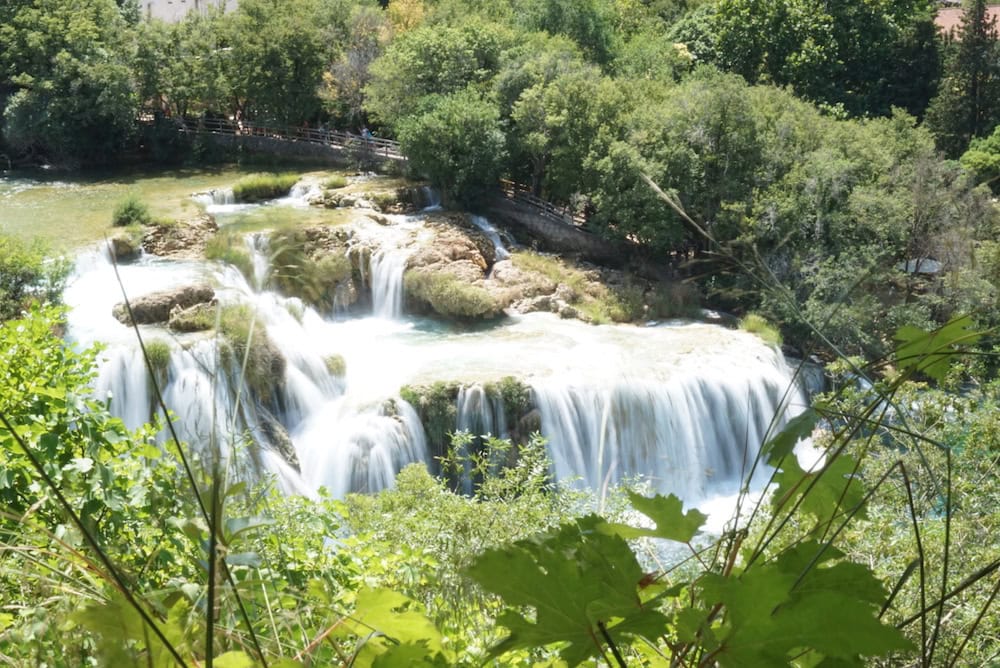 From there you can take a ferry to the small inlet bay of Skradin, where there are plenty of small resto bars and restaurants for a proper meal. There are plenty of quaint guest houses for travelers passing through if you plan on staying more than one day in the park!


PLITVICE LAKES
Plitvice Lakes are easily the most popular tourist attraction regarding inland Croatia. It's situated halfway between Zadar and Zagreb with regular bus schedules passing through. Since Plitvice Lakes are so famous, there is tons of accommodation around the area and depending on when you book, all for a decent price. If you are passing through or can't afford to spend the night; one day is plenty of time to see everything and fully appreciate its beauty. Here's a brief list of bus journey times from various places in Croatia to the Plitvice Lakes to give you an idea of how long it will take you to get there:
• From Zagreb: 2 hours 20 minutes
• From Zadar: 2 hours
• From Split: 3.5 – 5.5 hours
• From Varazdin: 4 hours 20 minutes (one bus per day)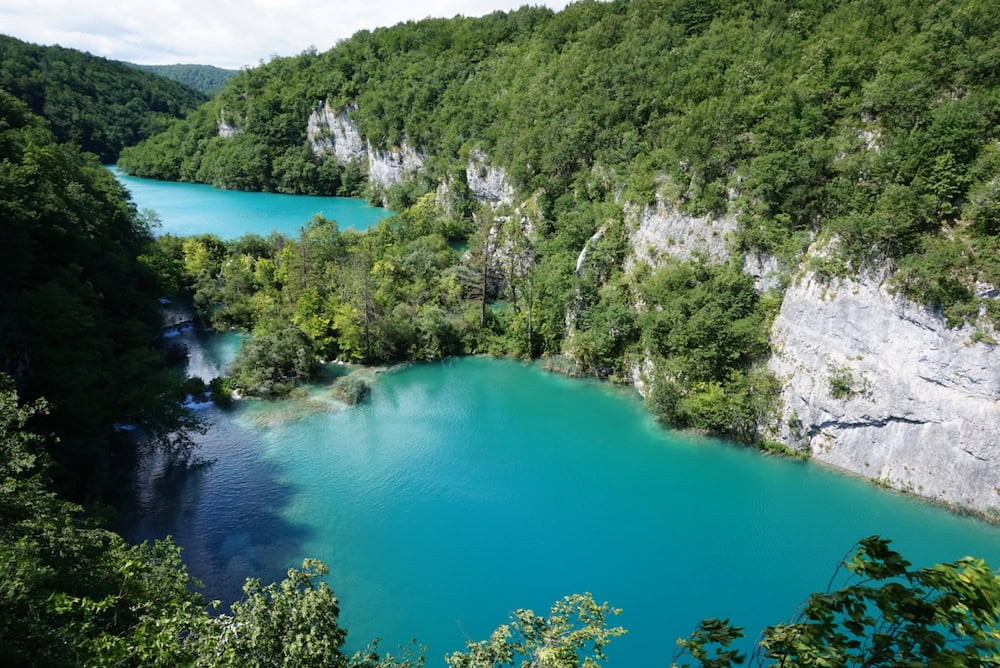 In 1979 Plitvice Lakes was granted UNESCO World Heritage site status and with good reason! The park consists of a series of 16 lakes, each connected by picturesque waterfalls. It's buried deep in the woodland area of the mountains, which hosts a variety of animal species such as deer, bears, wolves, boars, and very rare bird species. The park is always crowed but once you get off the main paths its very to get lost in the serenity of nature.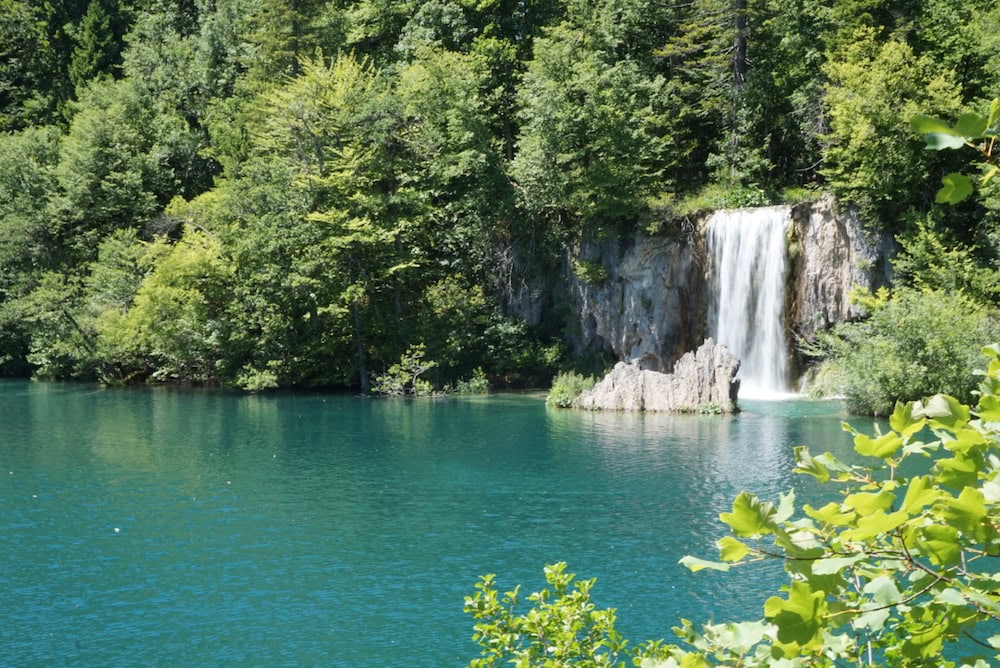 The national park has a total of 300 square kilometers, with the lakes spreading 8 kilometers through the center. The lakes are divided into two parts, Upper and Lower; each with its own park entrance. For parking, in the case you are coming by your own car, its cost about 7 Kuna per hour.
The Park is open daily all year round, with longer opening hours during summer (usually 7am to 8pm). There's an entrance fee which is used for the Park's upkeep and protection. For adults it's 55 Kuna (£6/€7.50/$8) January to March and in November and December; 110 Kuna (£12.50/€15/$16) during April to June and in September and October; and 180 Kuna (£20/€24/$26) in July and August.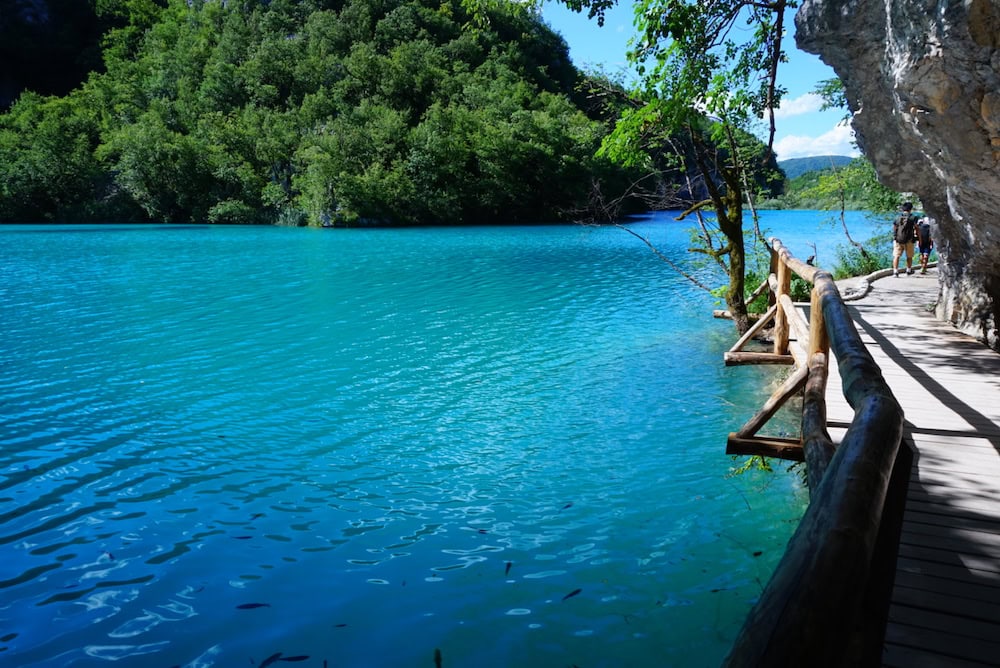 We started at Entrance One to get a grand view of the Veliki Slap (Large Waterfall) and worked our way to the upper falls. Going to the lower lakes early in the morning is the best advice for skipping the swarms of crowds. We walked literally all day, bringing packed lunches with us to save money and not spending it at the overpriced cafes and restaurants. We saw so many flora and fauna that I have never personally seen before.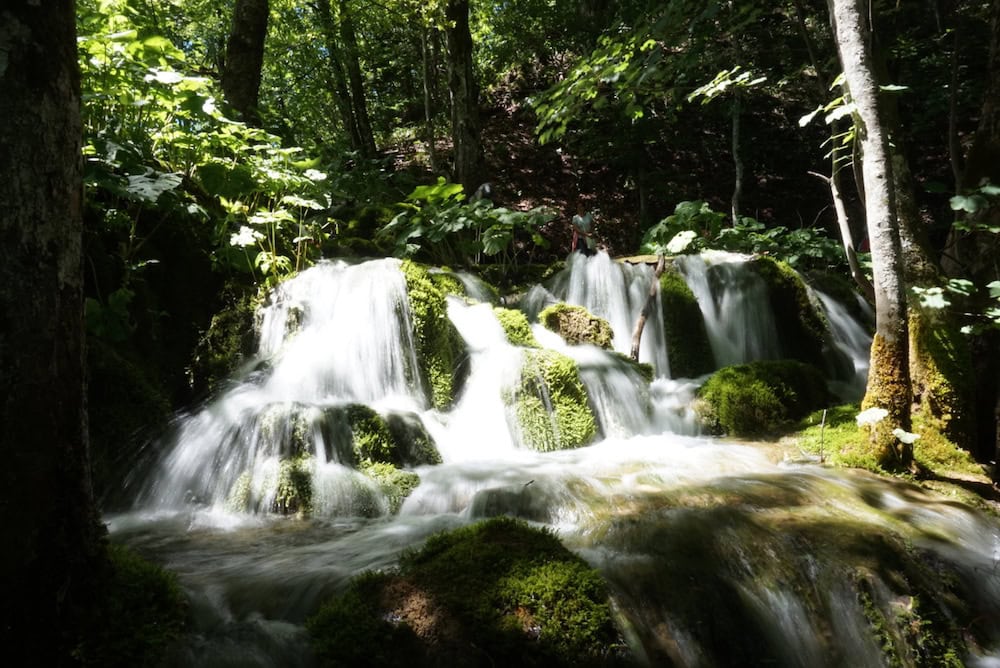 Unlike Krka, you are not allowed to swim in these lakes. The porous rock called tufa is highly susceptible to organic substances contaminating the water, therefore its was decided in order to protect the fragile ecosystem no swimming and limited human influence was implemented. But it doesn't take away from its beauty at all. The water stays a perfect pristine appearance with vibrant blues, greens, greys or azure; depending on the seasons and quantity of minerals present.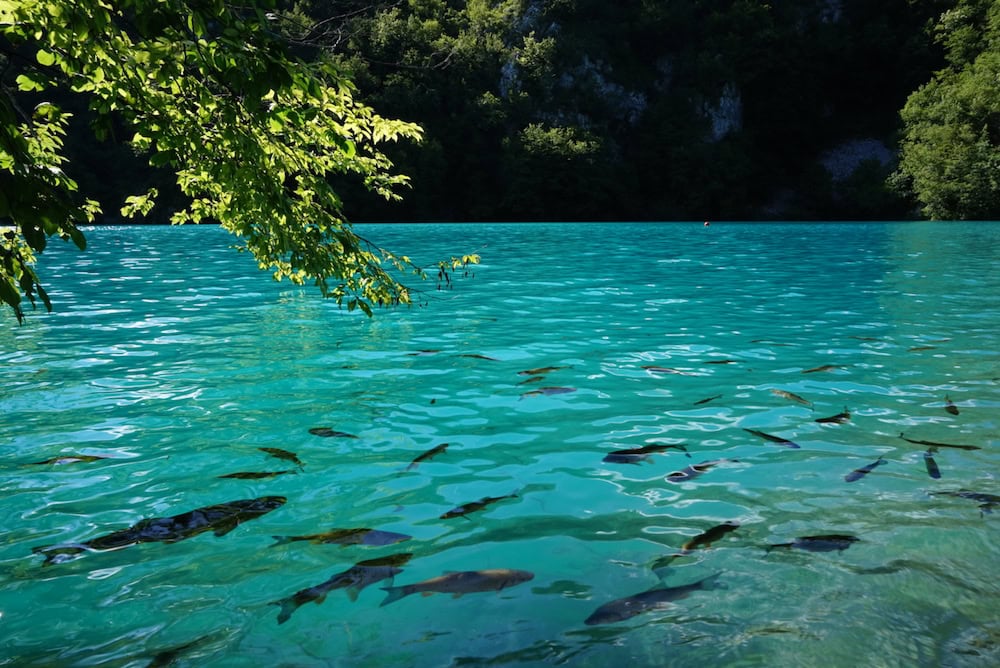 If you have an extra day to spare and want to explore a little more of the region, there are plenty of great hiking trails that are lesser known to the typical tourists and you can backpack and camp along the way! I really enjoyed all of Croatia, especially inland. I hope you do too!
---
Have you been to Croatia? If you have any additional tips for our readers or questions please leave these in the comments below.
To receive our articles and reviews straight to your inbox Subscribe Here.
---
Read More About Croatia
---
Author
We Are Travel Girls Contributor Gabriella Gioe of WorldAndPeace.com
Connect with Gabriella Instagram
---
Pin For Later