We receive lots of emails and contacts from girls asking us the question "How do I become a part of We Are Travel Girls?" and the answer is there are a lot of ways to be part of this female travel community! In this post we share 16 different ways you can become part of We Are Travel Girls!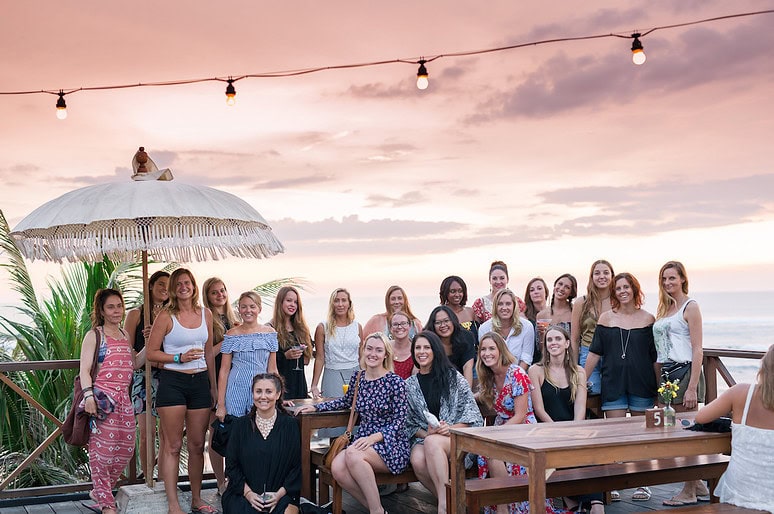 1. GET FEATURED ON OUR INSTAGRAM
We Are Travel Girls started as a community on Instagram, where we curated images from women travelling all over the globe to inspire others to do the same. Since we started the page we have evolved to have many more social platforms, but at the core we still connect with our followers through Instagram and we love that we can bring attention to women all over the world by featuring their travels.
~ SUBMIT A PHOTO HERE ~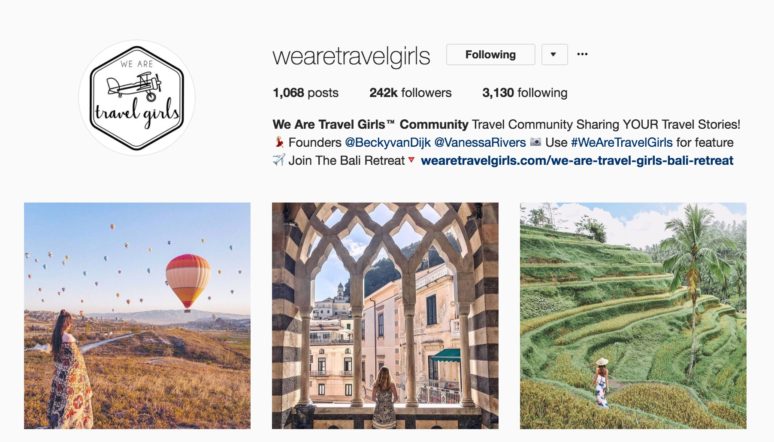 2. WRITE FOR US
WeAreTravelGirls.com is a site written for women by women in the community. Since we launched just one year ago, we have published over 300 articles from over 150 contributors. We publish informative and inspiring travel articles 5 days a week and accept submissions for consideration directly on our site. So if you want to get a new audience to find your blog, get writing and send us in a travel story!
~ SUBMIT A TRAVEL ARTICLE HERE ~
3. JOIN A MEET-UP
We host meet-ups around the world bringing together our community offline. These events are a great place to network with other girls and create long term friendships. Many girls who have met at one of our events have gone on to travel together or work together. We even met our first WATG intern at our meet-up in Bali last year and she has been working with us ever since!
~ SUBSCRIBE TO HEAR ABOUT UPCOMING EVENTS ~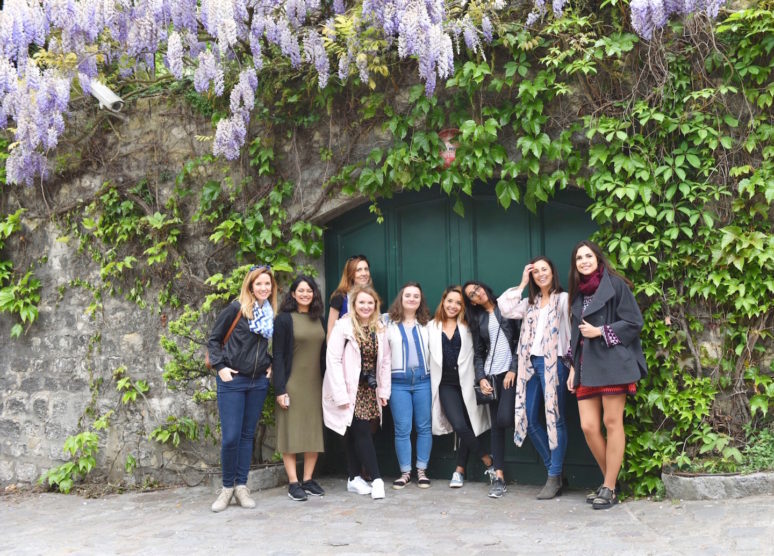 4. JOIN ONE OF OUR TRIPS OR RETREATS
We Are Travel Girls is not just an online community, it is now the creator of epic trips and retreats around the world! The first trips we are offering are our Bali Retreats this fall, followed by trips to Japan and Malawi  in 2018! The goal of these trips is to bring together a group of like-minded girls and have one the best weeks of our lives together! As well as a packed itinerary of activities and sightseeing we will be teaching a series of workshops on entrepreneurship, blogging, landing sponsorships, growing your brand and social presence and so much more!
 ~ EXPRESS INTERSET TO JOIN A WATG TRIP HERE ~
5. JOIN OUR FACEBOOK GROUP
Our female only private Facebook group is a great place to meet other girls in the community, share your own blog content and ask for travel tips. Many girls have met through this group and gone on to travel together!
~ JOIN THE GROUP HERE ~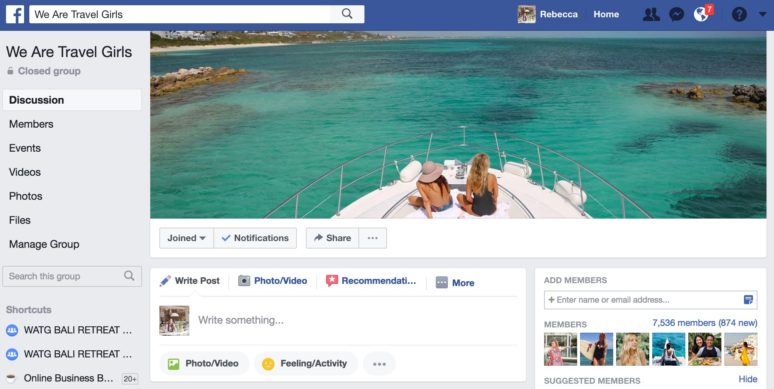 6. COME TO BALI!
The We Are Travel Girls Bali Retreats are starting in October and November this year. We will be bringing together 14 girls each week at a luxurious villa and showing them the best of Bali! You will come away from the retreat having experienced some of the best insider spots in Bali (Becky lived there for the last year!), made great friendships, and jump started your entrepreneurial and blogging journey!
~ BOOK YOUR SPOT HERE ~
7. TAKEOVER OUR SNAPCHAT
Are you headed on a trip, or just want to share the best of your home city? Then get in contact to pitch a Snapchat takeover. We will also announce your takeover and share some photos and videos from your trip on our Instagram stories!
~ CONTACT US TO DISCUSS A TAKEOVER HERE ~
8. RUN AN EVENT IN YOUR CITY
We want to bring We Are Travel Girls meet-ups to more cities around the world, and we want you to host them! We have had great success with meet-ups in Paris and Chicago hosted by WATG Ambassadors and we would love to have these more regularly. Please get in touch by telling us which city you want to host in, what type of meet-up you want to do (a casual meet-up at a bar, a brunch, walking & photography tour etc.) and when you want to do it.
~ CONTACT US TO PITCH AN EVENT HERE ~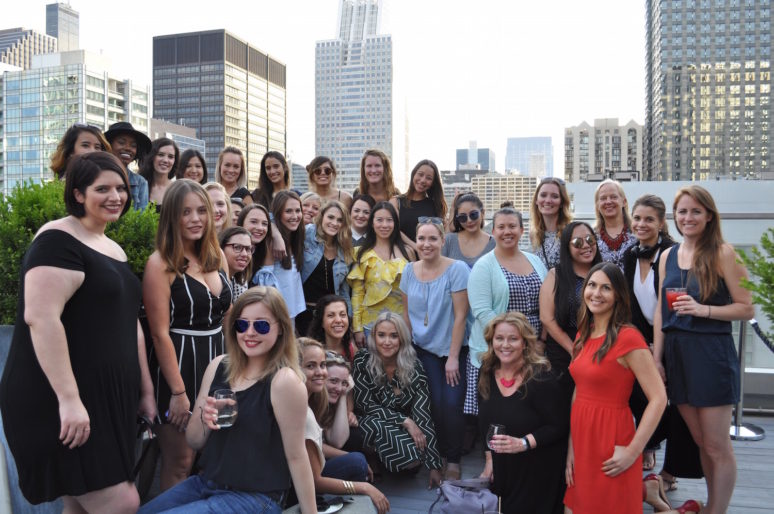 9. FOLLOW US ON TWITTER
We are active across all social networks, including Twitter. We share our own travel articles, announce events and update you on all things We Are Travel Girls on this platform. Follow us and tag us in your own blog tweets and we will re-tweet these out to our audience!
 ~ FOLLOW US HERE ~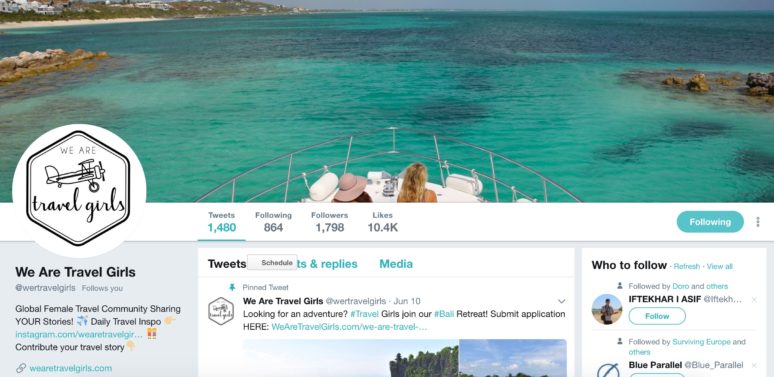 10. BE PART OF OUR TRAVEL VIDEOS
We recently put together a We Are Travel Girls Video including footage from many girls in our travel community and we plan to do more! These videos are a fun way to bring your travels to our audience and we want you to be part of the next one so be sure to subscribe to our YouTube channel and join our email list.
~ SUBSCRIBE TO OUR YOUTUBE CHANNEL & JOIN OUR EMAIL LIST  ~
11. WORK WITH US
We offer a 3 month internship programme giving girls the opportunity to work with us on social media, marketing, graphic design and much more. We do not currently have any open positions, but we will be recruiting again later this year, so make sure to sign up to our email list to be first to know when we are hiring again.
 ~ FOLLOW OUR ROLE OPPORTUNITIES PAGE & SUBSCRIBE HERE ~
12. LIKE OUR FACEBOOK PAGE
Make sure you have liked our Facebook page as well as joined the Facebook group as this is a place where we make most of our announcements and publish our meet-ups and events. We also share our published articles here linking to the contributing authors, so its the perfect place to keep up to date with the latest from the blog.
 ~ LIKE OUR FACEBOOK PAGE HERE ~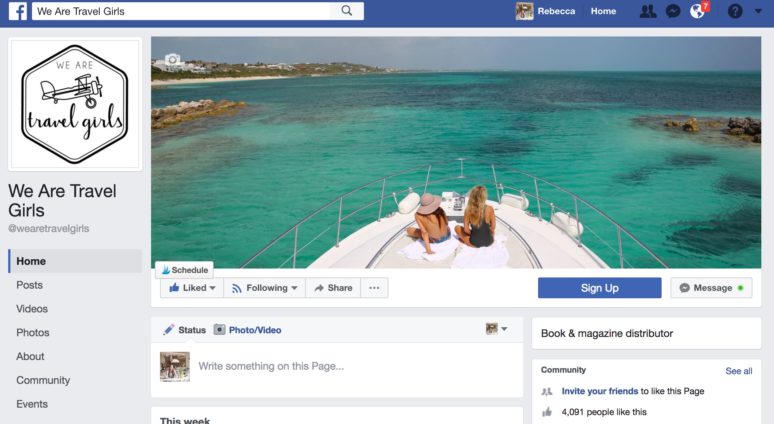 13. BUY A LUGGAGE TAG
One day we want to be wandering through the airport and spot a girl from our community with a little pink We Are Travel Girls luggage tag on her bag! 20% of profits from WATG luggage tag sales go to Village Health Works, a non-profit delivering life-changing health care, education and development programs in Kigutu, Burundi (East Africa).
 ~ EXPLORE OUR TRAVEL SHOP ~
14. SHARE YOUR BLOG POSTS ON OUR PINTEREST BOARDS
Do you have your own blog and want to reach more readers? Then head over to our Pinterest page, follow us and join our Group travel board. You can pin your own blog posts to our group board helping to bring more eyes to your articles!
~ JOIN THE GROUP TRAVEL BOARD ~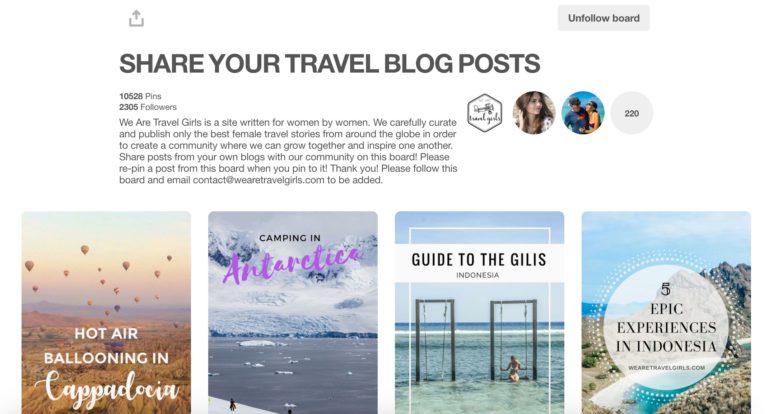 15. SUBSCRIBE TO OUR EMAILS
Don't miss another article, meet-up, giveaway or WATG newsletter by subscribing to our email list. We promise we won't bombard you with emails – you will receive the daily travel article from our blog, a monthly newsletter and occasional updates from us.
~ SUBSCRIBE HERE ~
16. SAY HI & GIVE US SOME FEEDBACK!
We created this community to bring women around the world together and as you have seen in this article we have many ways we do that. But we are always open to feedback and ideas of what you want to see more of from We Are Travel Girls. We would love to hear from you, so please drop us an email and say hello anytime! You can reach us at becky@wearetravelgirls.com and vanessa@wearetravelgirls.com.
THANKS FOR BEING PART OF THE COMMUNITY!
By We Are Travel Girls Founders Becky van Dijk & Vanessa Rivers
Connect with Becky Website | Instagram | Facebook | Twitter |  Pinterest | YouTube
Connect with Vanessa  Website | Instagram | Facebook | Twitter | Pinterest | YouTube