If you are looking for a colonial town, full of history as well as many modern touches then Penang, Malaysia is for you. Penang is a state on the northwest coast of Malaysia that has grown in popularity in recent years. The ever expanding collection of street art that covers the walls, buildings and shop fronts in Georgetown has been one of the main attractions that brings more and more tourists to the city each year. Last year I visited Malaysia for the fifth time (I love this under-rated country!) and it was the first trip where I added Penang to my itinerary.
Most of Penang's visitors head straight to the colonial centre of Georgetown and in this city guide I share where to stay, where to eat and what to do on a visit to Penang.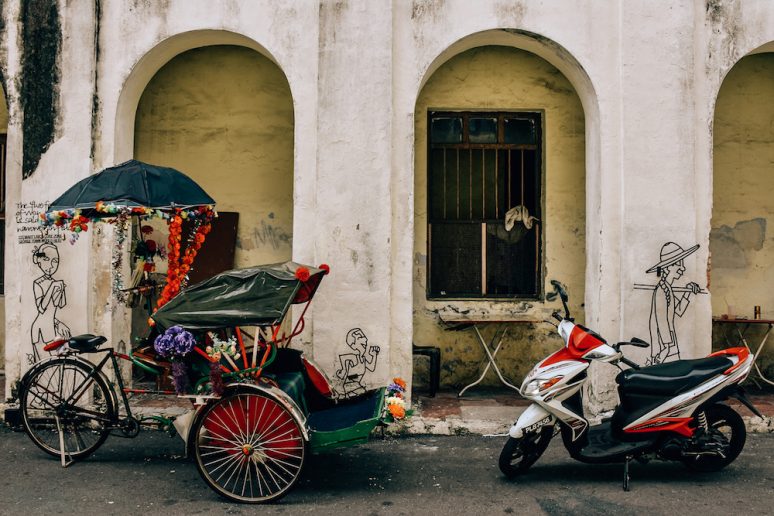 WHERE TO STAY
In my opinion, the number 1 place to stay in Penang is the Blue Mansion. The pictures of this place say it all, but what is really interesting is the long history of this building. The Blue Mansion was originally built in the late 1800's as the family home of Chinese businessman Cheong Fatt Tze. You can join one of the daily tours at the mansion where one of Cheong Fatt Tze's descendants actually gives the tour and shares the amazing story of this buildings original construction, later decline and dilapidation and more recent restoration bringing back all of the original features with painstaking detail. I highlight recommend staying at the mansion as you will have greater access to the building, but if you don't make sure to add the tour to your itinerary during your time in Penang.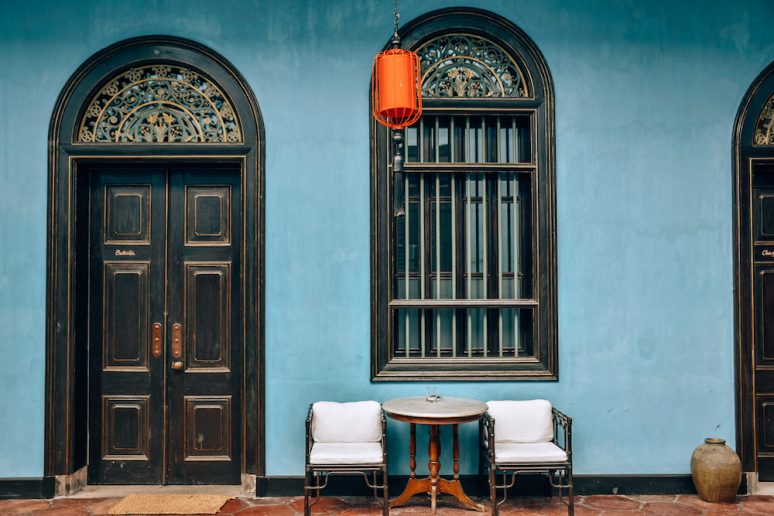 If your preference is more modern hotel option then I suggest the G Hotel. I stayed at this hotel on my visit to Penang and whilst totally different to the Blue Mansion it offers is guests an equally enjoyable stay. The hotel is situated outside of the main heritage centre of Georgetown and next door to Gurney Plaza shopping centre, the G Hotel is a great option if you want a business style hotel, comfort and luxury. It is still an easy taxi ride into the historic centre and there are plenty of restaurants, temples and other amenities within walking distance – that's if you can tear yourself from the rooftop pool and cocktail bar!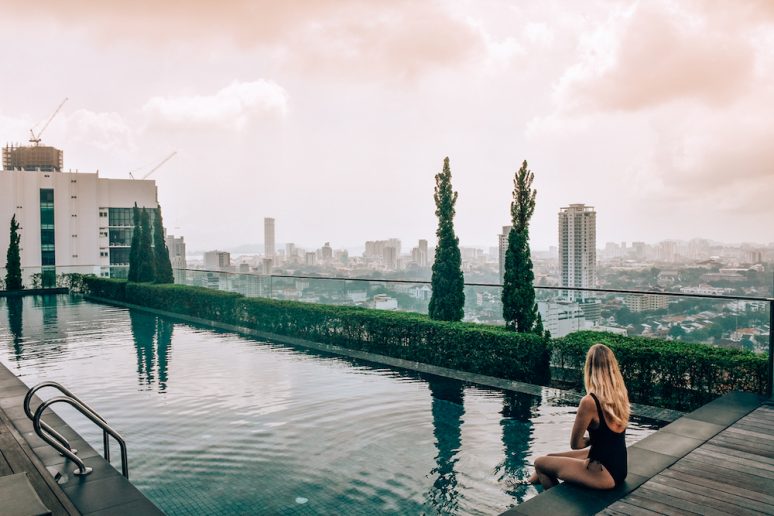 WHERE TO EAT
Penang is a foodie city and there are lots of options, from hole in the wall cafes that you stumble across to the hawker centres for food on the go, to fine dining experiences at some of the cities most fabulous restaurants.
1. Hawker Stalls
The most popular and inexpensive place to eat are at the hawker markets. If you choose to stay at the Blue Mansion as I suggest, then you will find one right next door to the hotel making it an easy choice for your evening meal. At the hawker markets, you can find options to suit most tastes, from fresh fish, to sushi, dim sum, and even ice cream. Make sure to do a lap around all of the stalls just to see what each one has to offer before making your final selection.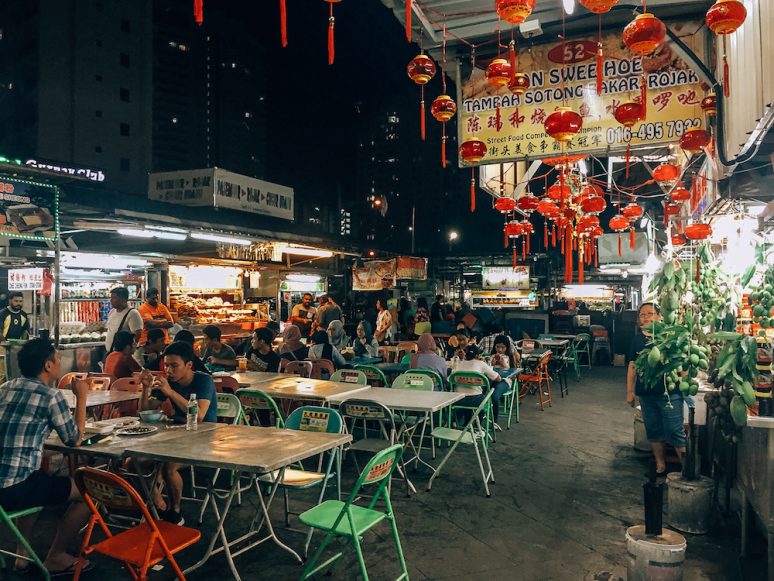 2. Fine Dining Favourites
Kebaya Restaurant offers fine dining coupled with an interior that is rich with old world charm. The chefs at the restaurant create dishes that incorporate and blend traditional Malaysian flavours, with those of their close Asian neighbours, Thailand, Vietnam and also even expand to Europe with some French influence.
Indigo Restaurant provides another reason to make sure you add a visit to The Blue Mansion during your stay in Penang. Indigo is another fine dining spot set on the 1st floor of the mansion bringing together the east and western cuisines.
There are also plenty of cafes, bakeries and restaurants set in the old buildings of Penang and along Muntri Street that you will stumble across as you walk the city.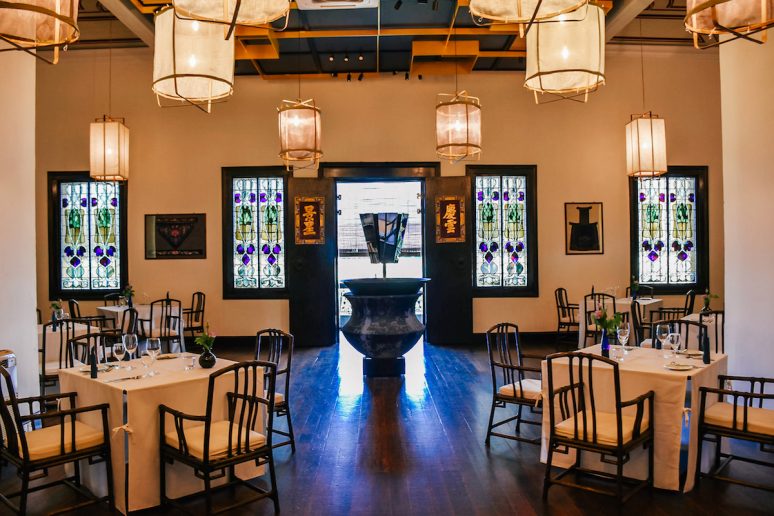 BARS & HANGOUTS
Penang is a vibrant city with an active bar and club scene. You will likely find yourself stumbling across bars (as we did), but if you specifically want to find Penang's hotspots, here are a few of the popular places to visit.
Upper Penang Road
Situated around the corner from the Blue Mansion, this is the perfect part of Penang to party so that you can easily walk back to your hotel. Upper Penang Road is home to the largest concentration of pubs, bars and clubs so you have plenty of options to choose from. Monkey Bar and Soho Free House are some of the longest standing institutions on this stretch.
Rooftop Bars
If finding a rooftop bar to sip cocktails and watch the sun go down is your thing then you can do just that at the Three Sixty Revolving Restaurant & Sky Bar, The Press Rooftop Bar and Loke Thye Kee Bar.
Other favourites that we stopped at during our stay in Penang include Georgetown Wines, a small wine bar on Leith Street, The Canteen at China House and The Cellar at Macalister Mansion.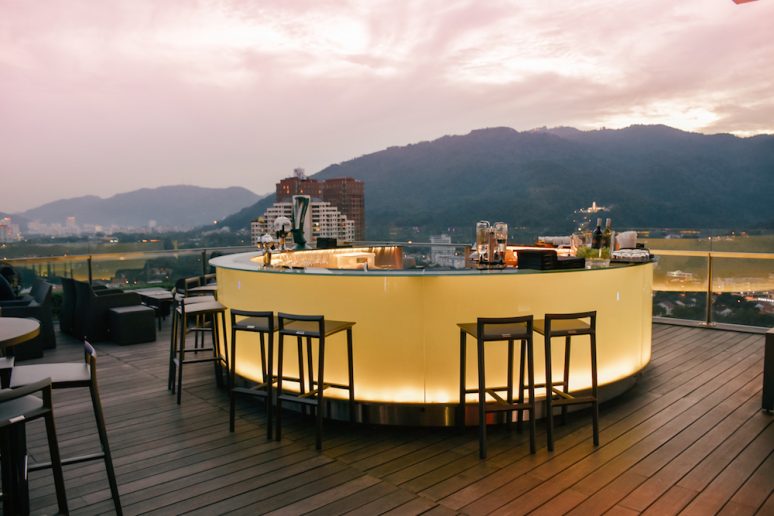 THINGS TO DO / EXPLORING THE CITY
Whilst Penang and Georgetown overall are large, the central historic district is easily a walking city and by foot is probably the best way to get around. Taxis are also reasonably priced, however, by jumping in a car you miss so much of what Penang has to offer which is found on foot – exploring colonial streets, a treasure hunt for the most popular pieces of street art and finding delicious hawker stands along the way. Here are several things you should do whilst in the city:
1. Tour The Street Art
Penang has become well known for its street art that you will find all over historic Georgetown. There are so many pieces to find, its like a treasure hunt to find the favourites that you have seen on blog posts or social media. I suggest pinning all the locations onto your Google map so you can work out the quickest way to get around them all. Be prepared for some lines if you are visiting in high season and want to get your photograph with the art, but you may also get lucky and find you have one all to yourself.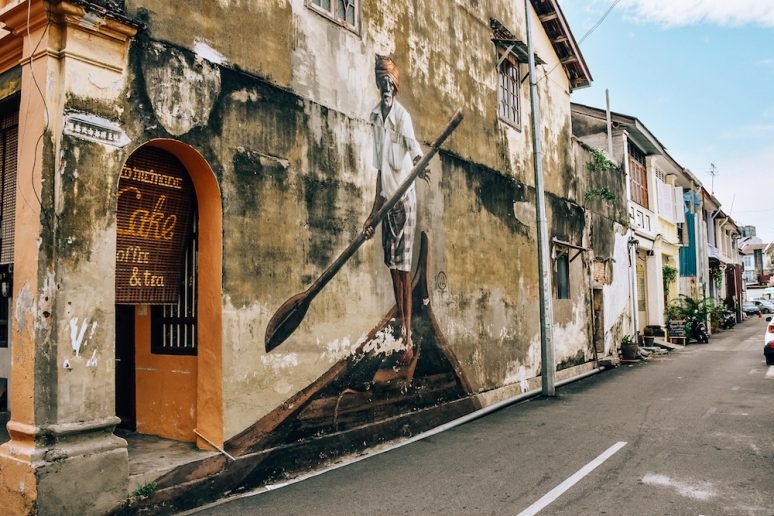 2. Visit The Blue Mansion
As mentioned earlier daily guided tours around the historic Cheong Fatt Tze (Blue Mansion) take place at 11am, 2pm and 3.30pm. Note only part of the mansion is open to wander and take photos during the tour so in staying there you get more opportunity to snap some photos against the stunning blue walls. Another popular mansion option to visit is the Pinang Peranakan Mansion.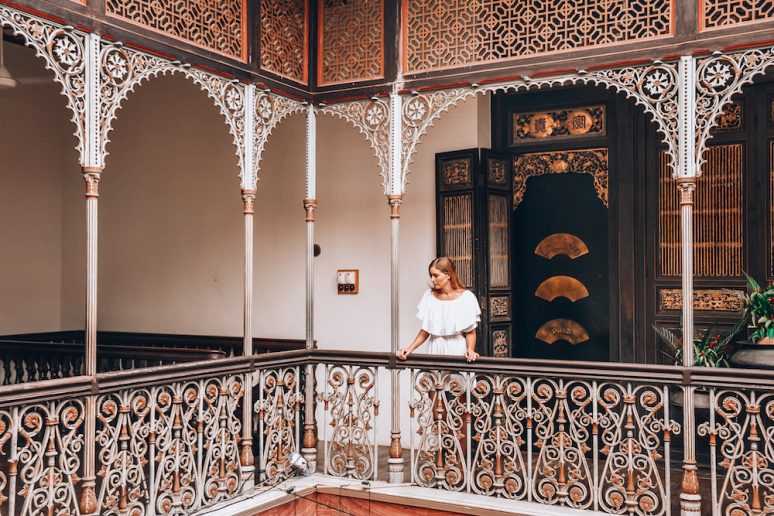 3. Explore The Historic Centre
You can easily spend a day, or two, wandering around the historic centre of Georgetown. There are plenty of traditional shop houses to see and the most well-maintained that you will find in Penang are on being Muntri Street. You will also find some cafes, restaurants and bakeries in this street so you can time your visit around lunch. As you wander the centre you will passing through Little India and China Town and will come across many temples, as well as all the street art.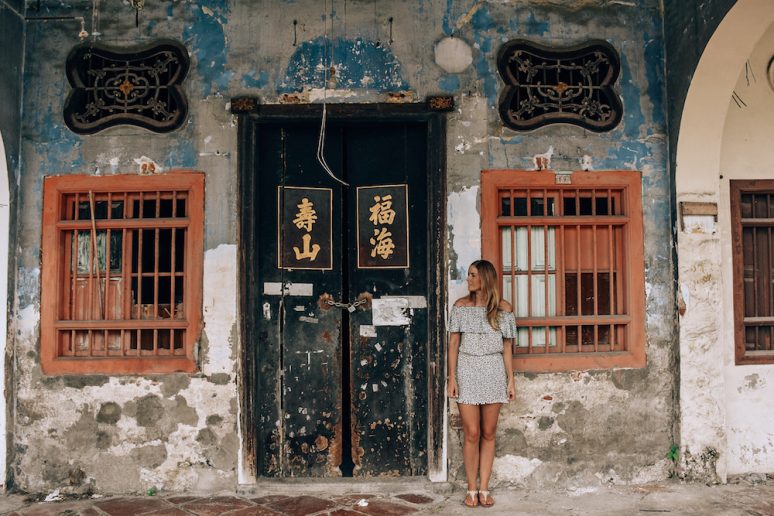 4. Visit All The Temples
Penang may be full of high rise buildings, but nestled amongst them there are some beautiful temples which are a must see whilst in the city. The largest ones are the Burmese Buddhist Temple and Kek Lok Si. There are also a number of temples you will stumble upon as you wander around the old town, so just make sure to get lost in the narrow streets and see what you can find.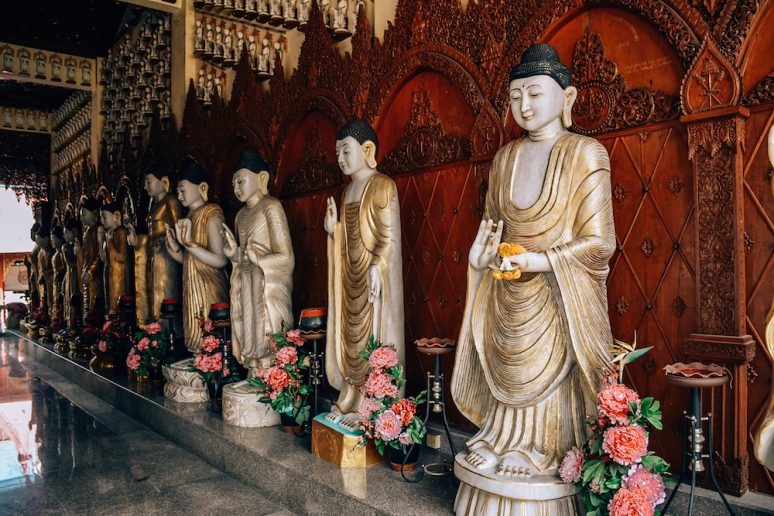 5. Eat At The Hawker Stalls
Penang is well known for having amazing food, much of which can be found cheaply at the hawker centres I mentioned. These are all over the city, so ask your hotel where the closest one is and enjoy a feast of traditional Malay, Indian and Chinese cuisines.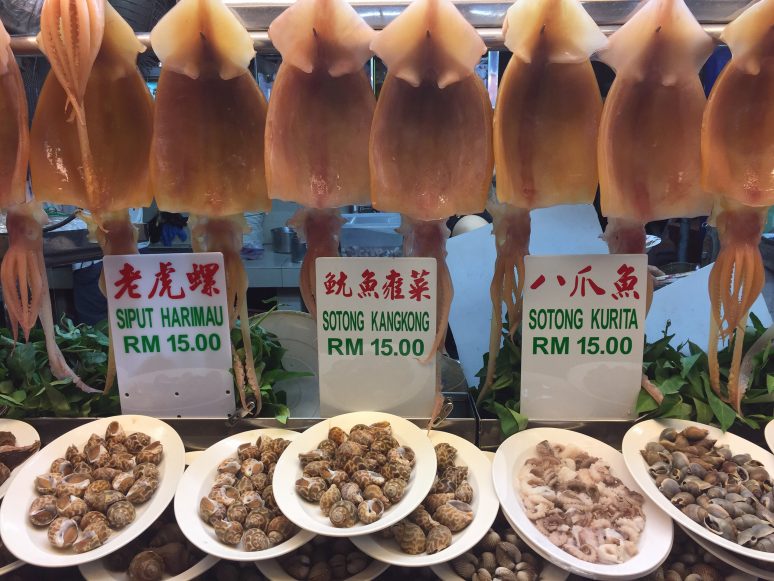 6. Penang Hill
If finding the best view of the city is what you want then make sure head up to Habitat on Penang Hill to see Penang from the highest vantage point in the city. Whilst there you can take a guided tour through the nature trail to learn about the rainforest, swing on the giant swings and go on the newly built canopy walk.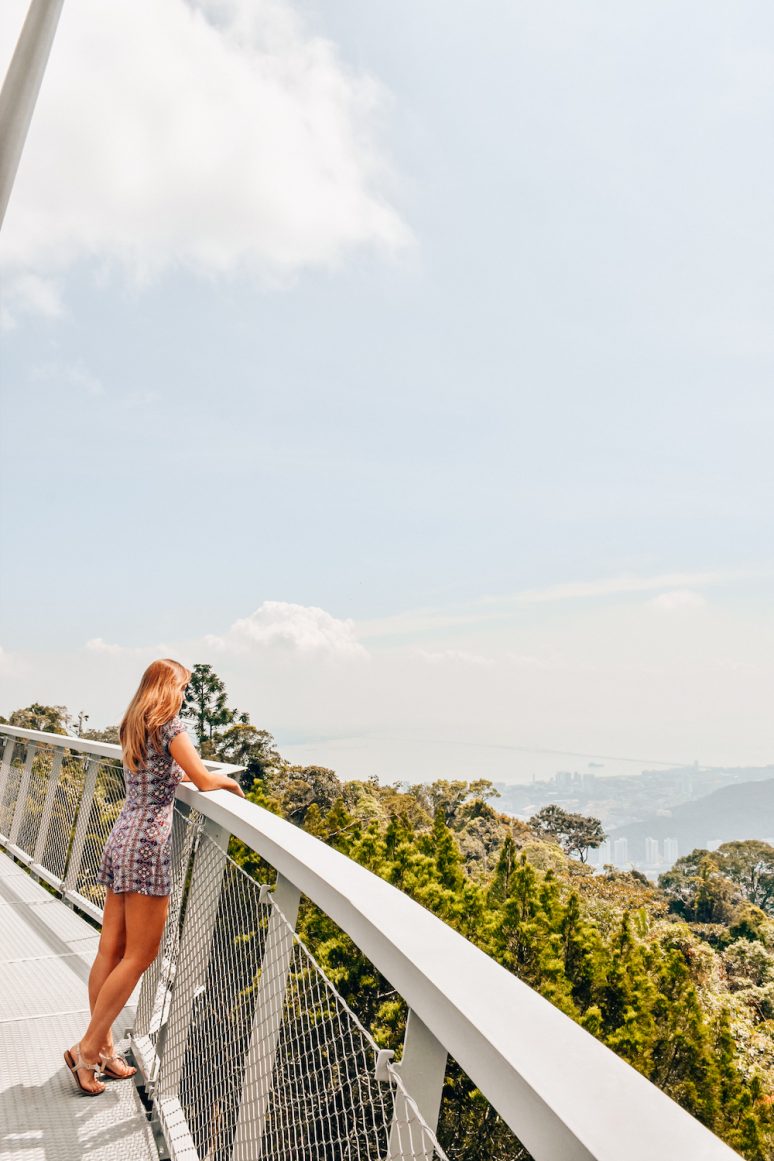 7. Visit Historic Clan Jetties
The Clan Jetties have been around since the 19th century, they are a series of overwater houses on stilts that were once home to a number of Chinese clans. These days, the wooden piers are littered with dozens of souvenir stands and it is a fairly touristic spot, but if you are close by its worth a quick visit.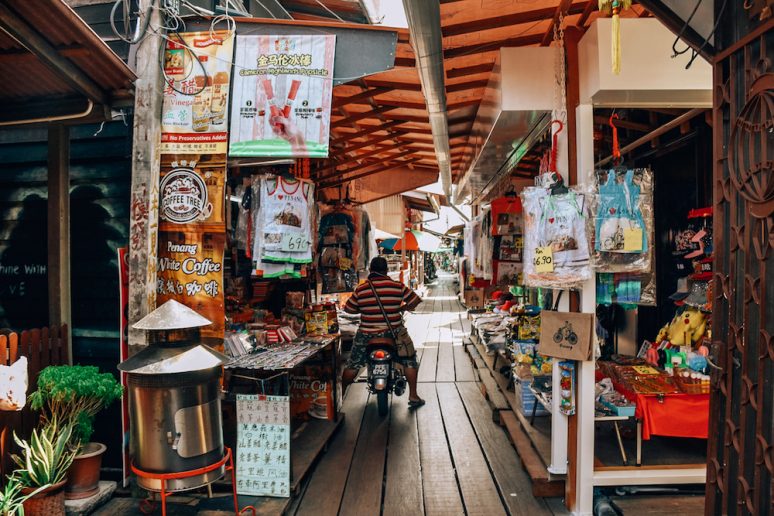 WHEN TO VISIT PENANG
You can visit Penang year-round. From November to January the weather is pleasant, not too hot and perfect for wandering the city. Since the best way to see Penang is by foot, I would recommend choosing a cooler month to visit.
If you want to enjoy Penang at a quieter time of year (not over the Christmas and New Year's holidays) then February to April is best. There are less tourists this time of year, giving you a more leisurely experience and the opportunity to get photos with the street art without a queue!
Wet season runs between May to October, so there are less tourists at this time of year. If you want to enjoy the city without tourists and when prices of hotels etc. will be cheaper you could go through this period, however as I mentioned Penang is a walking city and this would less enjoyable in the rain!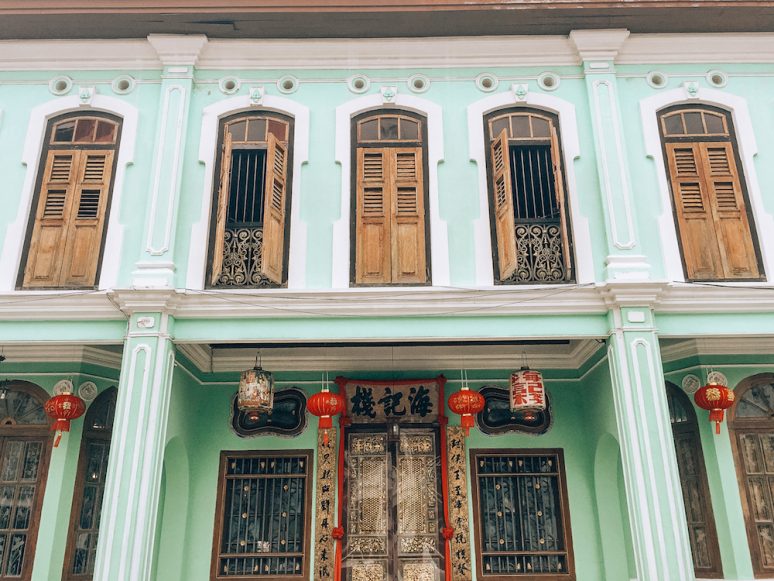 BEYOND PENANG
I have been to Malaysia five times and I already want to go back! Malaysia still feels like you are in on a little known secret and you can find plenty of places outside of the cities that are less touristy. If you plan to spend more than a few days in Malaysia, I recommend trips to the island of Langkawi to explore the beautiful beaches, head up to the Cameron Highlands to see the tea plantations and take a break from the busy cities, Kuala Lumpur to lay eyes on the famous Petronus Tower and if you want to venture to the East coast I highly suggest a trip to the Perhentian Islands, one of my absolute favourite places in the world.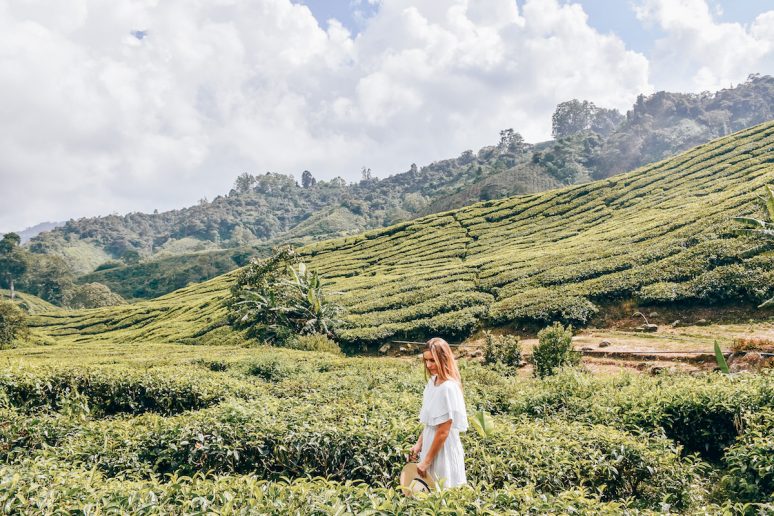 TO CONCLUDE
All in all, Penang is a great city with so much to offer its visitors. If you enjoy colonial towns which have retained their history like I do you will simply be happy with wandering the streets of Penang with little to no plan and seeing what you find along the way!
---
I hope that this guide has inspired you to the visit the city on your next trip to Malaysia. If you would like more information about Malaysia and Penang please ask your questions in the comments below.
Do you want to share your own travel tips by guest writing for We Are Travel Girls? Please visit our Contribute page for guidelines and to submit your article.
---
---
Book Your Stay In Penang
---
Read More About Malaysia
---
Author
We Are Travel Girls Founder Becky van Dijk of BeckyvanDijk.com
Connect with Becky Facebook | Twitter | Instagram | Pinterest | YouTube
---
Pin For Later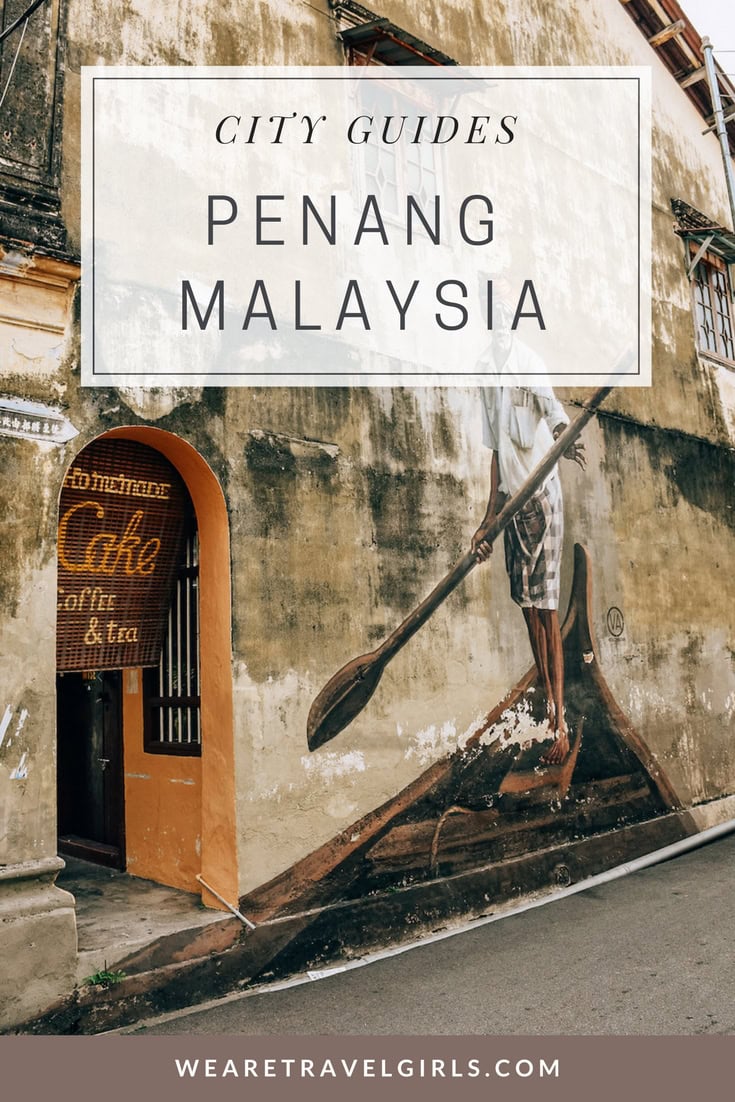 ---
This website is a free resource and to keep it free for our readers we may use affiliate links in our articles. Please see our Disclosures for more information.