Auckland is the gateway to New Zealand, with many international flights to Auckland being the primary way that visitors enter the country. But many of of the country's visitors move straight on from Auckland to discover some of the other best things to do in New Zealand without stopping to uncover the delights of the city of Auckland. There is so much to do in this city, from beautiful walks, to delicious dining, to fun activities, so it is worth adding a day or two at least to you itinerary to spend in the city.
In this guide I share some of the best things to do in Auckland, highlights some of the cities main points of interest, some details on how to get there and where to stay in Auckland.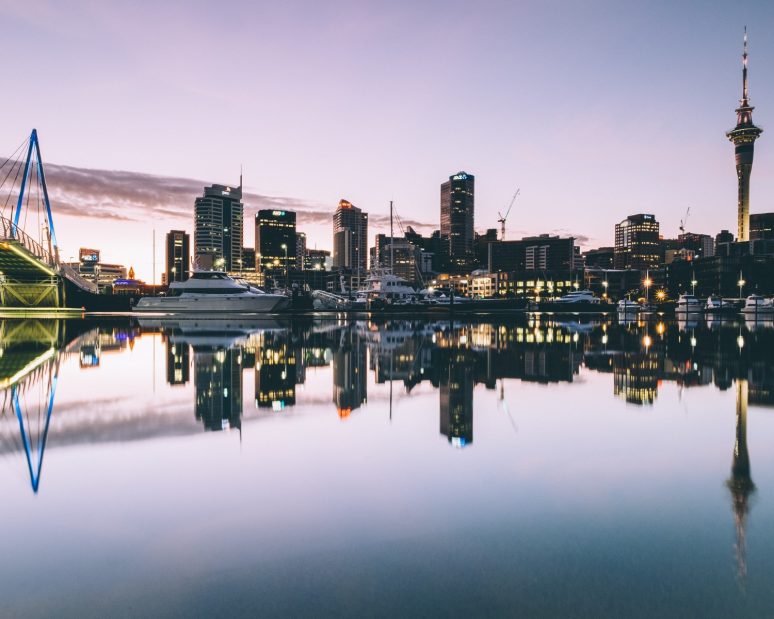 1) VISIT DOWNTOWN AUCKLAND
Begin your discovery of Auckland with a trip to the centre (also known as CBD or central business district). Here you will find the iconic Sky Tower which provides stunning views out over the city and of Viaduct Harbour. The tower is 60 stories high and at the top you will find a restaurant Orbit which has 360 degree views of the city. If you are feeling really adventurous then you can even bungee jump from the tower – not something I ever plan to but if you are a thrill seeker this would be a unique experience!
Also, in the downtown area you can visit the Auckland War Memorial Museum Tāmaki Paenga Hira which provides a detailed history of New Zealand, both natural and military. The museum is open daily from 10-5pm and costs NZ $25 entry for adults and $10 for children. Check out the museum website to discover the latest exhibitions that are open during your visit.
Popular areas to shop downtown are Queen Street, the nearby Britomart and for those looking for designer stores you can visit The Chancery.
When you are ready to take a break after exploring the centre of Auckland you can visit Albert Park, which is very popular with Aucklanders – especially during lunch breaks to get outside. Nearby you will find the Auckland Art Gallery which houses the countries largest collection of art works.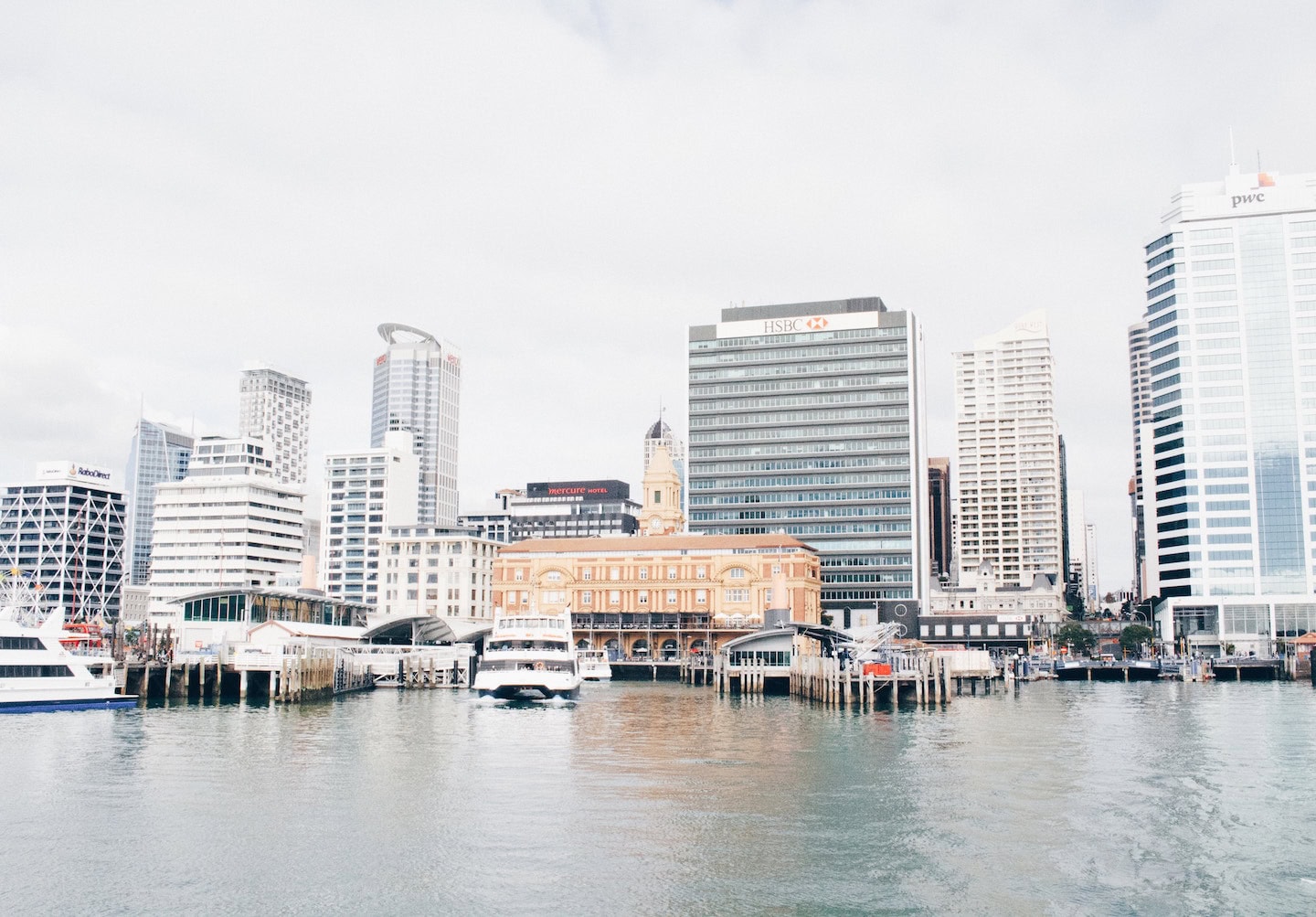 2) VISIT GIAPO
Just a short walk through the hustle and bustle of New Zealand's largest city, Auckland, is somewhat of a marvellous, innovative culinary delight. Some call it the best ice cream in the world, some call it beyond your wildest imagination but I believe Giapo simply have a constant craving for anything new and challenging. Above all, Giapo is inspiring change.
I am not being over excited, but nothing beats the fun that is Giapo Ice cream. From the moment you walk in the door you a greeted with a brand new spin on what ice cream is experienced like. There is no usual parlour set out but instead a detailed menu and the experienced and knowledgeable staff offering you a presentation of what they call, the third narrative of ice cream something definitely different from the American ice cream and the Italian gelato, the two dominant narratives for ice cream in the world, the hostess explains.
A full degustation starts before you even buy anything. The ice cream is delicious and while you receive testers of flavours you could only ever dream of, you realise that ice cream has never been experienced this way. Have you ever thought you could buy an art piece and eat it too? Like the colossal squid? Or use ice cream to take a selfie? Or wear your ice cream before you ate it? Like you would wear some puppets? That's what I am talking about. And so with a team of chefs and dreamers, Giapo made imagination come to real life. Above all, Giapo is inspiring change, that's why I am so adamant about this place. It's not just the flavours obviously they are all delicious, what giapo really offers is the opportunity to see that change is possible. If they changed ice cream and how we use it and why we buy it, everything and everyone can change.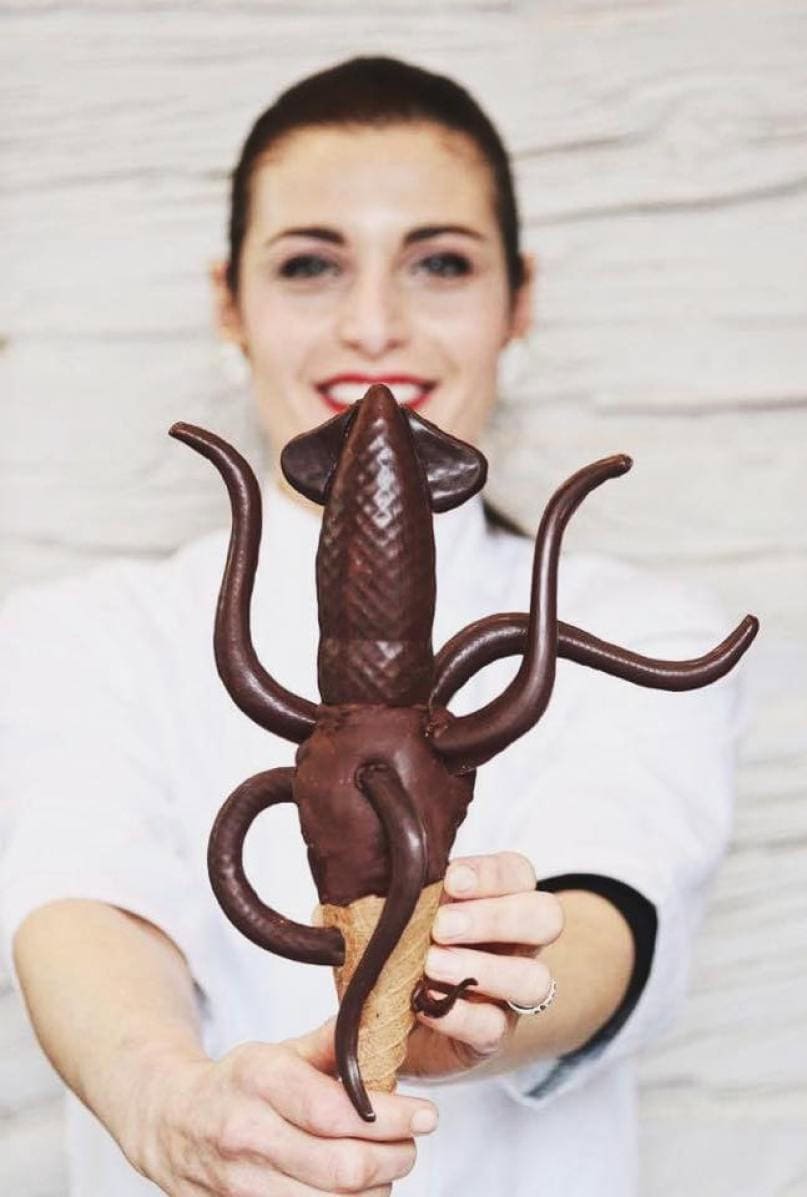 3) AUCKLAND WALKS
Whilst Auckland may be a big city that doesn't mean it lacks some beautiful areas to walk and hike with views to rival other parts of New Zealand. In addition to the city's parks there are many other walks that could certainly come close to some of New Zealand's great walks. One of the most popular walks in Auckland is the Rangitoto Summit. Just a short ferry ride will bring you to Rangitoto Island where you can hike Auckland's youngest and largest volcano. Here are a few of the trails you can take in and around Auckland.
Hunua Falls Track
Coast to Coast Walk
Hillary Trail
Okura Bush Walk
Auckland City Heritage Walks
North Shore Coastal Walk
Tamaki Drive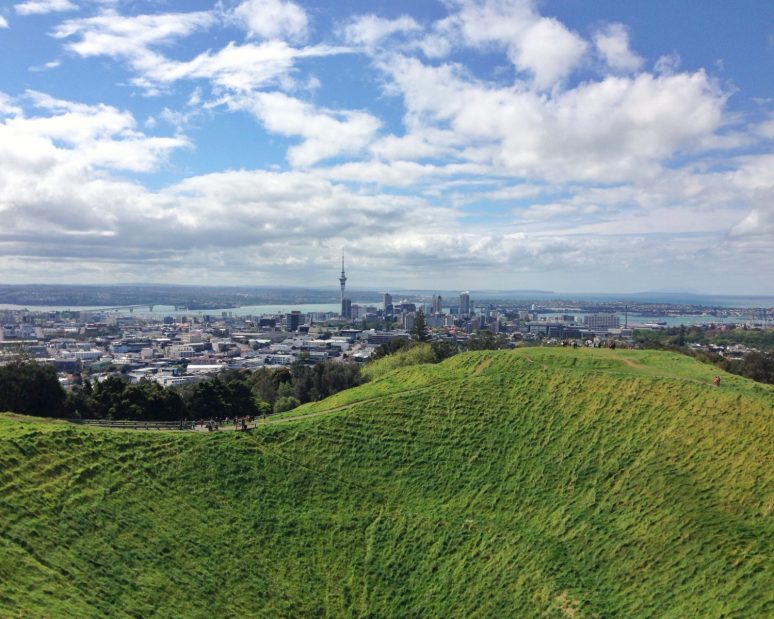 4) TRY AUCKLAND'S BEST FOOD & DRINK SPOTS
Auckland is based around two large harbours and the Viaduct Harbour has become a place to see and be seen in Auckland. Some of Auckland's best restaurants can be found in this area so if you are visiting for New Zealand's food scene then this is a good place to start! Parasol & Swing has a rooftop cocktail bar with views overlooking the harbour, Dr Rudi's Rooftop Brewing Co. is another great rooftop spot and Oyster & Chop is a good destination for meat and steak lovers!
For more great Auckland restaurants check out Sidart, which won Restaurant Of The Year in 2018, and Cassia which came in second. Both restaurants would classify in New Zealand fine dining category and would be perfect if you are celebrating a special occasion.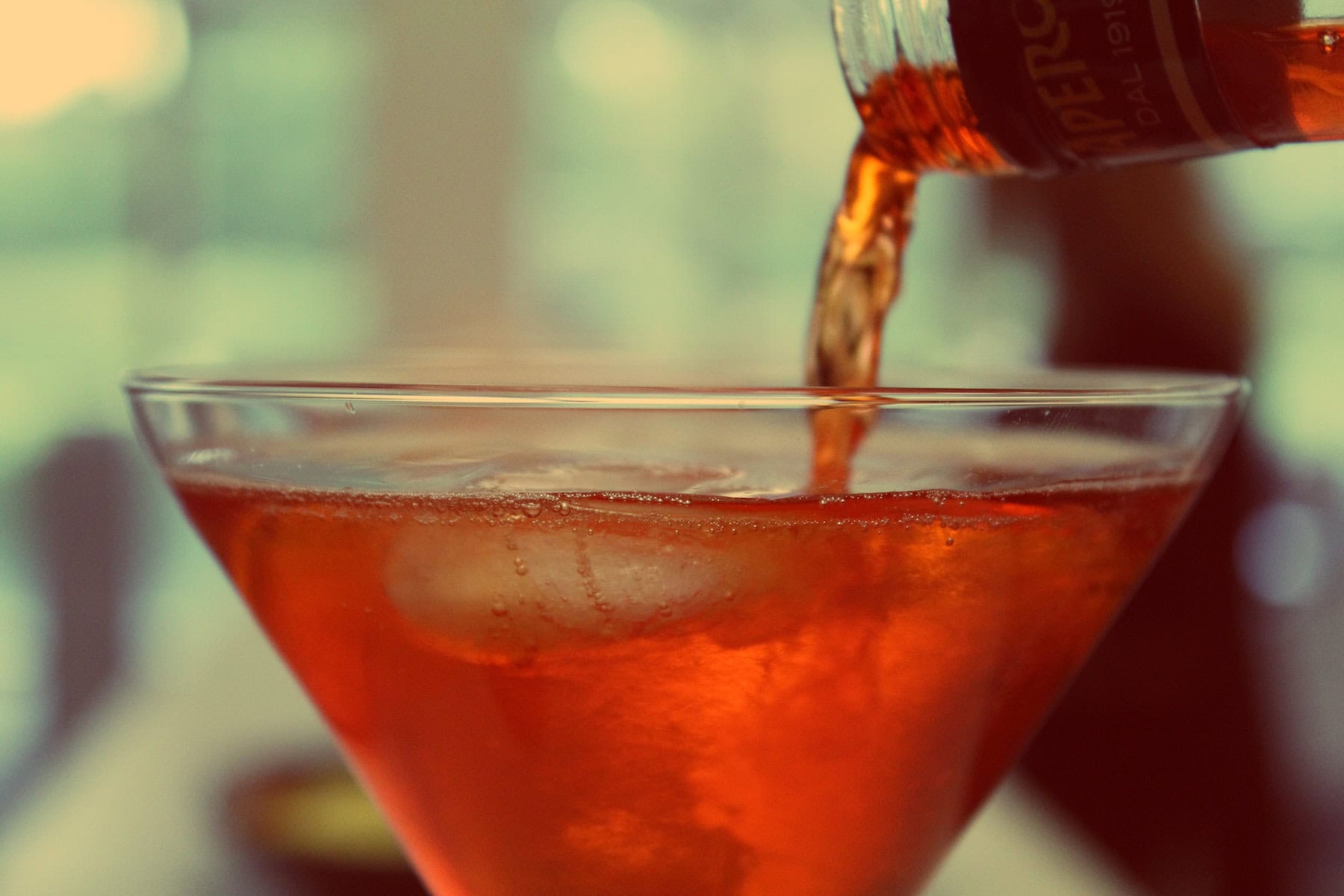 5) GO WHALE WATCHING
Getting to see animals in the wild is one of my favourite things to do on any vacation, so the fact that whale watching is so accessible from Auckland makes it the perfect day trip from the city. There are plenty of whale and dolphin watching tour operators to choose from that depart from Viaduct Harbour. I personally prefer to do some research online ahead of time to choose a company that I will do any animal viewing excursions with to ensure that are responsible tour operators, but if you do want to book something last minute it is possible to do that from the harbourside.
The boats will go out to Auckland's Hauraki Gulf Marine Park where you will have the opportunity to spot dolphins, whales and many species of seabirds. You may even see the pygmy blue whale, sharks, New Zealand fur seals, manta rays and turtles if you are lucky. Most tours will have a marine specialist on board who can provide you with information about the animals that you are seeing.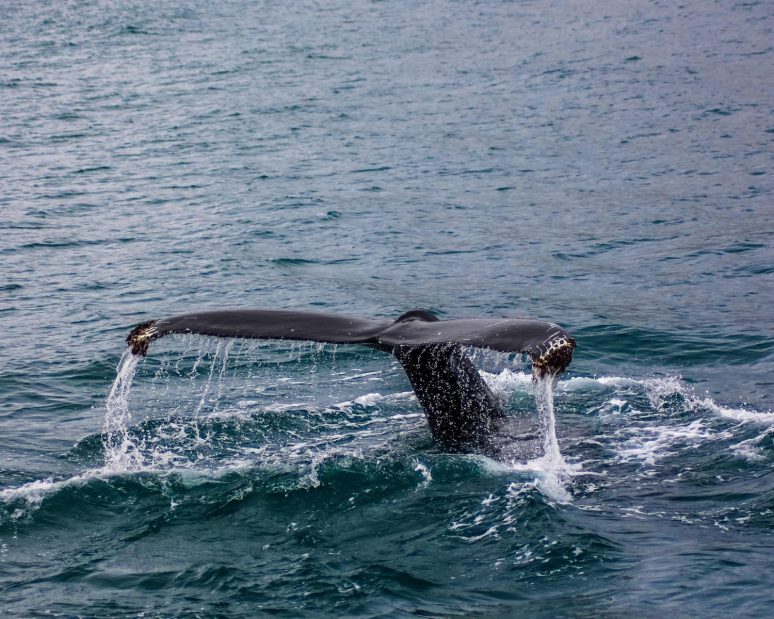 6) SAIL AROUND WAITEMATA HARBOUR
There are two main harbours in Auckland and if you want a truly unique and exhilarating experience you might want to join a trip on an America's cup yacht to sail around the harbour. There are a few tour companies that can take you out on these impressive yachts, but if you want a less hands on experience there are also some relaxed harbour cruises to choose from!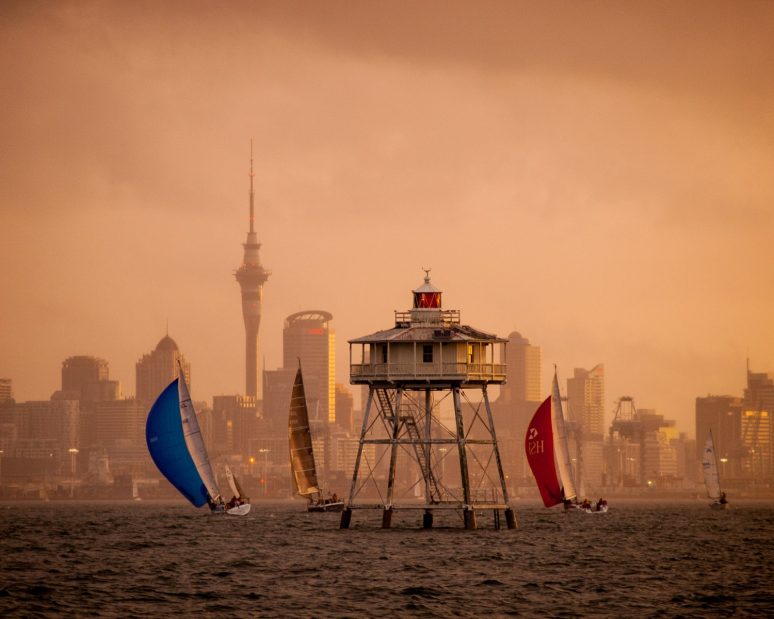 7) LEARN ABOUT MAORI CULTURE
For many visitors to New Zealand learning about Maori culture is an important part of their exploration of the country, so including this in an itinerary for Auckland is key. Learning about Maori's doesn't have to be in a classroom, museum or cultural center. In fact, there are walking tours available that will give you the opportunity to see more of the stunning landscapes of Auckland whilst taking in some history.
Auckland NZ offers the Heaven to Earth, Mount Eden tour on which you will be able to discover the significance of dormant Mount Eden, also known as Maungawhau. This mountain was once a Maori strategic stronghold and your guide during the tour will tell you all about how the mountain came to be whilst you enjoy views over Auckland's Manukau and Waitematā harbours.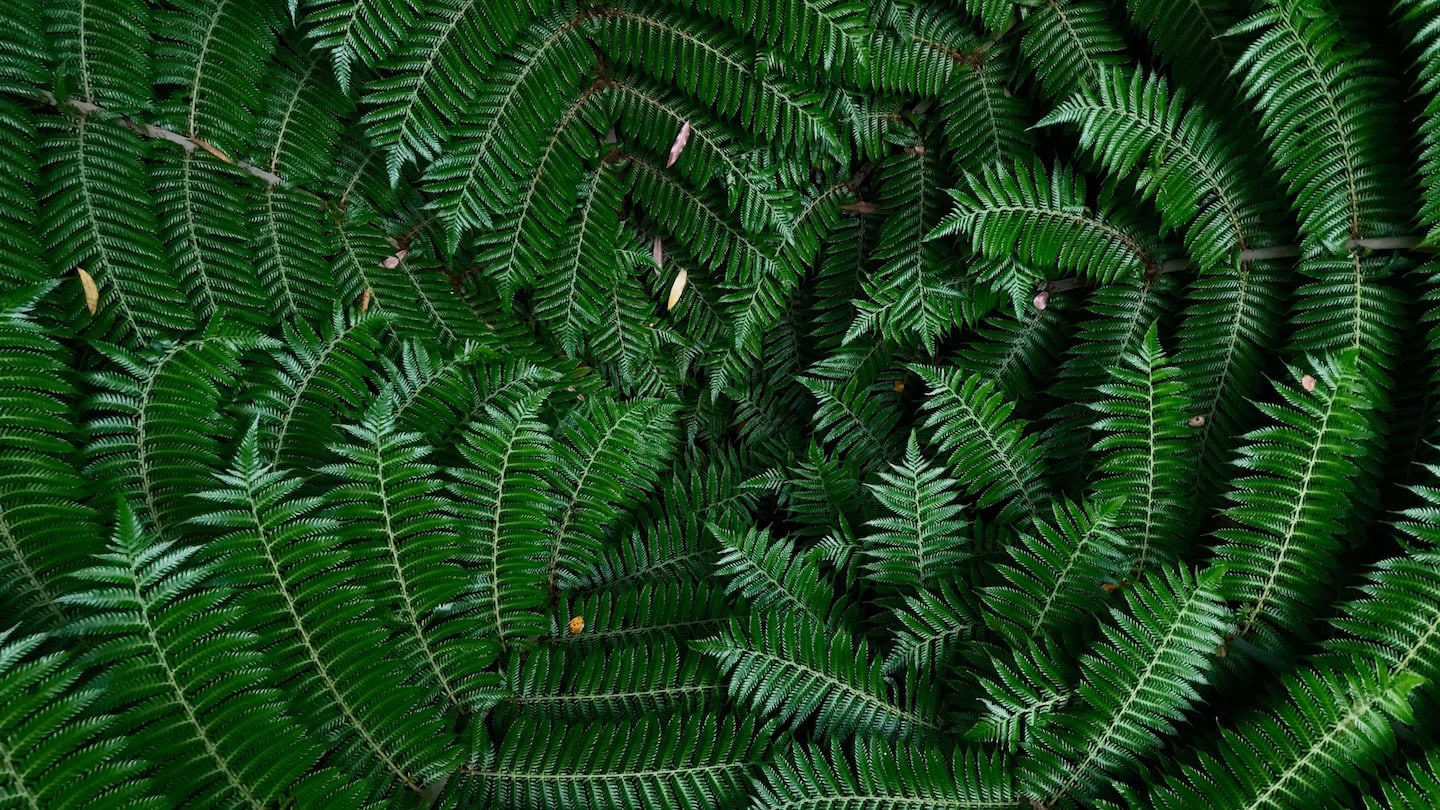 8) GO SEA KAYAKING
I am a big fan of kayaking and love to get out on the water on any trip that I do, so the fact that sea kayaking is an option in a big city like Auckland is great for me. There are plenty of tours that offer sea kayaking and I would recommend organising your day out with a recognised tour company rather than going out alone. Auckland Sea Kayaks is a great company that offers tours ranging from 1/2 day up to 5 days, and one of their most preferred tours is Rangototo sunset kayak where you have the opportunity to see little blue penguins and Cooks petrels.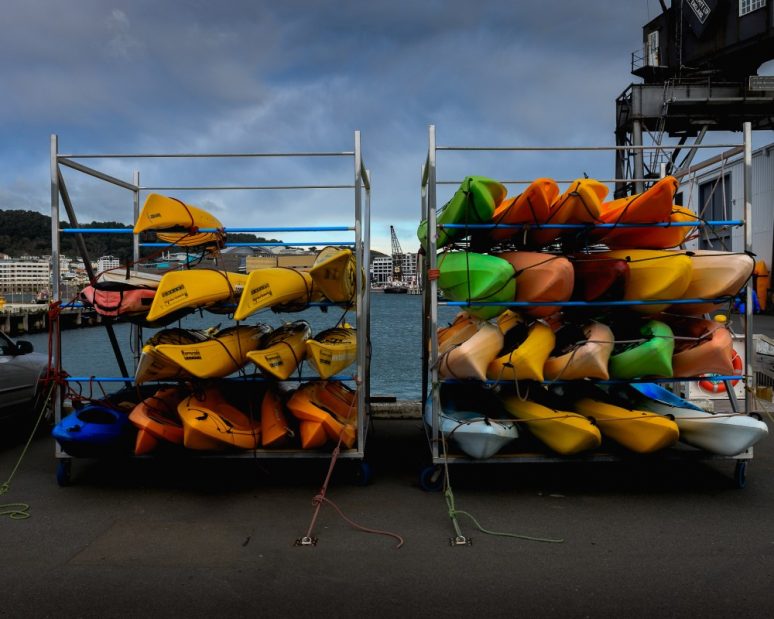 9) VISIT A WINERY
Just a few minutes from the Auckland International Airport is the Villa Maria Estate which is open 7 days a week for wine tasting, tours and lunch. Entry to the vineyard is free, and you will get to enjoy your wine tastings and lunch at the cafe overlooking a spectacular lake and the vineyards. The tours at the Estate share the history of the family who have owned the estate from 1961 to the present day making a trip to the winery a truly special experience.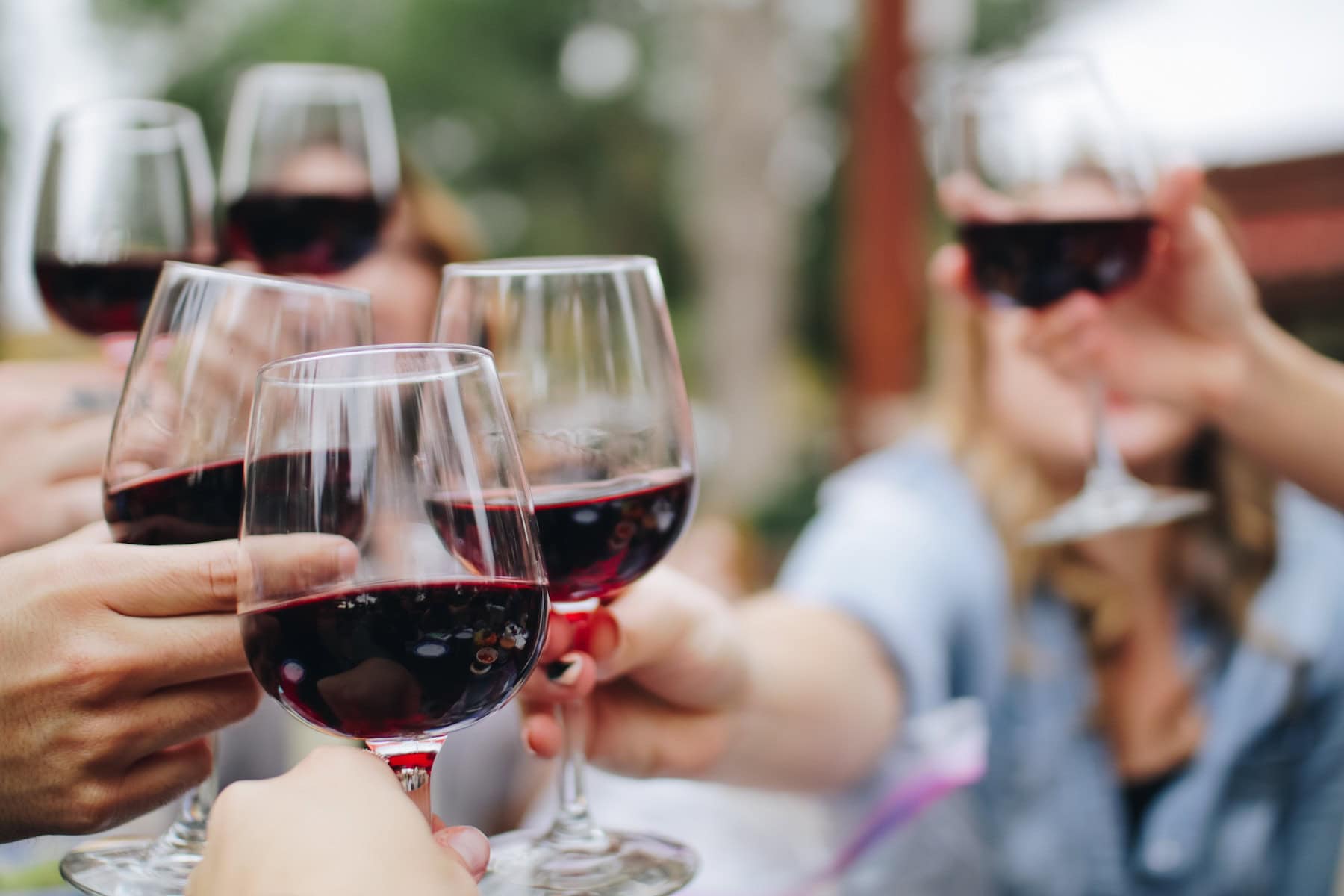 10) VISIT WAIHEKE ISLAND
Just 40 minutes by ferry from Auckland you will arrive at the beautiful Waiheke Island. The island is home to many artists, so you will find craft shops and galleries. You can take walks on some pretty beaches on the island including Oneroa, Palm Beach and Onetangi, or grab an ocean kayak and get out on the water.
For those interested in a more serious hike there are plenty of trails that run along the cliff tops and at the eastern end of the island. You can take the Stony Batter walkway which leads you to a system of World War II gun emplacements and underground tunnels. These tunnels are actually open to the public so if you have a flashlight with you you can even explore inside them!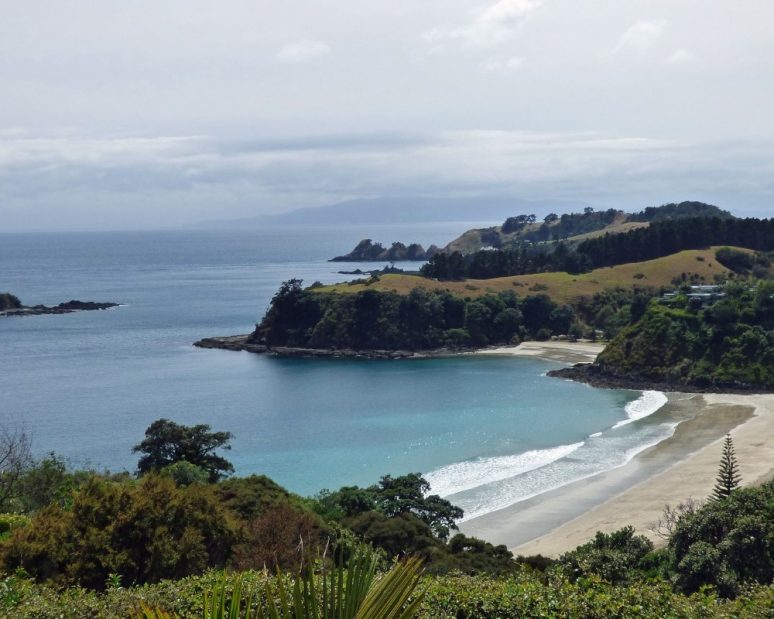 GO BEYOND AUCKLAND
Auckland is actually a gateway to many of the other beautiful destinations in the North Island and is an easy place to start your adventure in New Zealand. After spending a few days making sure you have covered all the best things to do in Auckland it might be time to venture to other New Zealand points of interest.
Day Tour To Waitomo Caves
The Waitomo Caves are one of New Zealand's most popular tourist attractions and many visitors to the country will make sure to include this on their itinerary. The caves are home to thousands of glowworm, or Arachnocampa luminosa, which are unique to New Zealand. These tiny creatures together radiate an unmistakable luminescent light on the ceilings of the caves giving a truly magical and unique experience. You can take a boat through the caves whilst an expert guides provides you with informative commentary on the Caves' historical and geological significance.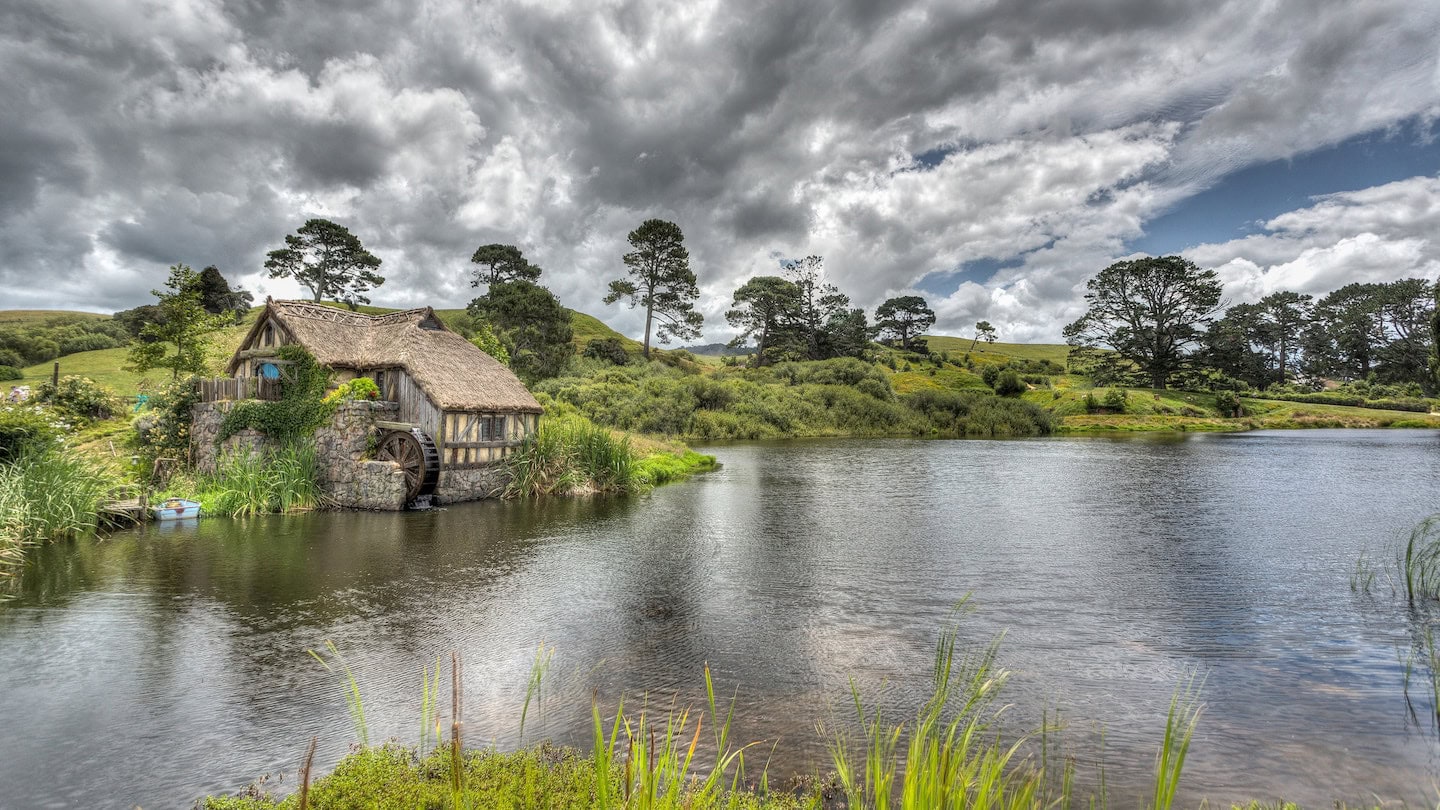 Head Up To The Bay Of Islands
About 3 hours drive north of Auckland you will find the Bay Of Islands, a sub tropical micro region known for its stunning landscapes and plenty of activities both on land and on water. The Bay of Islands encompasses 144 islands between Cape Brett and the Purerua Peninsula so there is plenty to explore! To maximise your time in the Bay Of Islands you can arrange a private tour from Auckland which includes a driver, guide and light refreshments. Once up there you could add on some once in a lifetime experiences such as a helicopter ride over the islands.
Visit Hobbiton from Lord of the Rings
Another day trip easily accessible from Auckland is out to Hobbiton, the fictional village from the Lord Of The Rings Trilogy. The set was built on a private property so you will have to pay a fair amount to visit but if you are die hard Tolkien fan then this is a must-do in New Zealand. The tours operating from Auckland will take you to see the Hobbit holes, the Mill and the Green Dragon Inn. There is also a guided tour telling you about how the farmland was transformed into a living piece of Middle-earth. As with the Waitomo caves there are plenty of tours available to book online and there are some options to combine both these excursions into one day trip.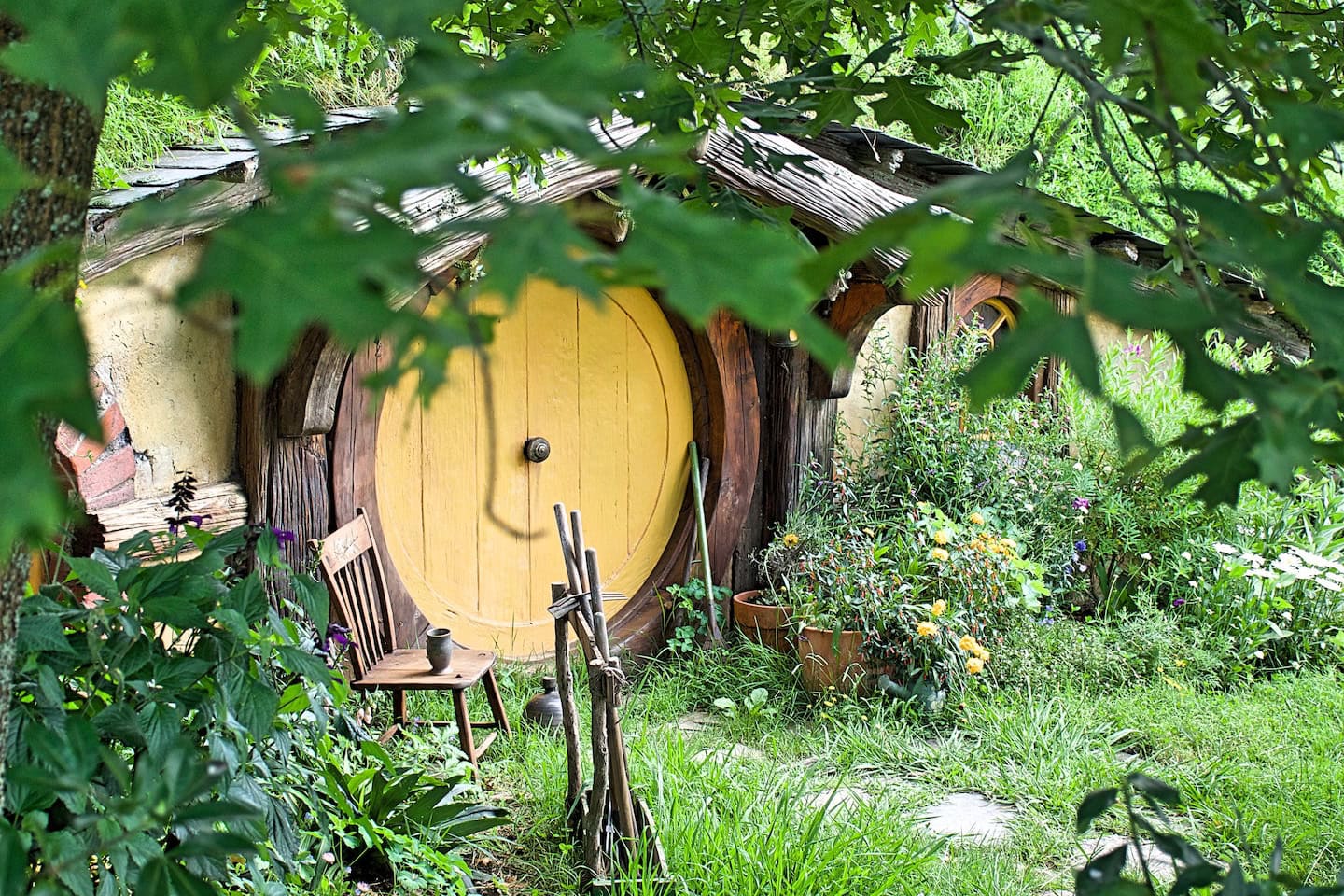 A HONEYMOON DESTINATION?
New Zealand is a hot destination for honeymoons and it's not hard to see why! Whether you are visiting in the summer, winter or somewhere in between New Zealand has so many stunning vistas to enjoy. You can't help but daydream about staying in a romantic cottage, relaxing in a hot spring or hiking one of New Zealand's great walks with your loved one to celebrate your marriage.
When I first ever went to New Zealand in 2003 we drove past the Church of the Good Shepherd overlooking Lake Tekapo and I promised myself I would get married there – this didn't quite happen in the end but I recently married on a beach in Australia so I plan to go back to New Zealand with my husband to travel around both North and South Islands and visit the church.
WHERE TO STAY IN AUCKLAND
Depending on your budget and style of travel there are plenty of places to choose from to stay in Auckland. Personally, when I travel I prefer to pick a place to stay that is close to amenities such as transport hubs, restaurants and shops which tends to mean that a central location is key. In Auckland there are several areas to stay and I have highlighted some of our tops picks by location below:
City Centre (CBD)
The Hilton, Auckland located at the end of Princes Wharf the hotel offers sweeping views out over the harbour, whilst also being just 5 minutes walk from the city center.
The Pullman, Auckland a stylish option in the heart of CBD with views over the harbour, parks and city centre.
Harbourside
The Grand Mercure overlooks Viaduct harbour right in the waterfront district of Auckland, this is a very elegant and stylishly designed hotel perfectly matching the designer boutiques located close by!
Boutique Hotels
Hotel DeBrett a very stylish boutique hotel also situated in CBD, close to the sky tower and Viaduct harbour positioning you perfectly to explore the city.
Hotel Grand Windsor by Sofitel perfectly located on Queen Street so you can can just step outside and be right in the heart of Auckland's bustling center. It is also a short walk to the Sky City Tower and the Viaduct Basin.
Near The Airport
Naumi Hotel a good luxury option if you want a hotel close by to the airport for an early morning flight.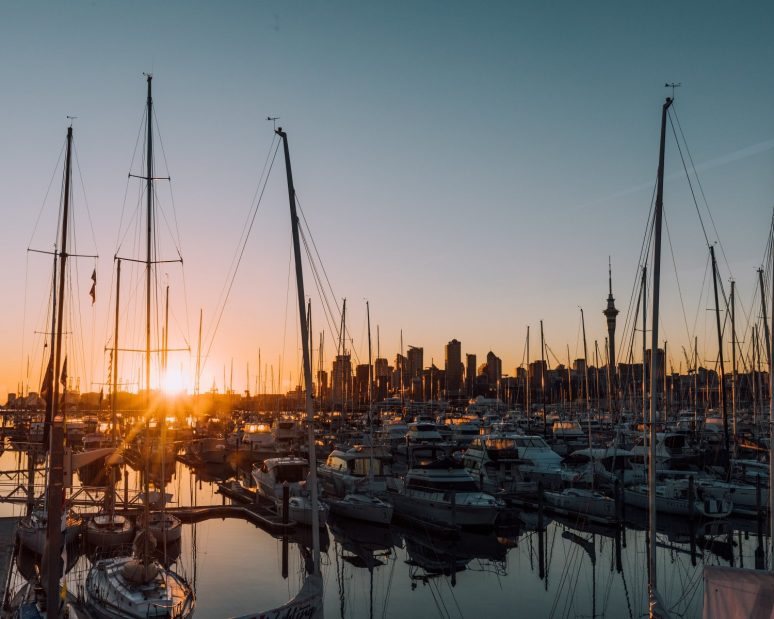 GETTING TO NEW ZEALAND
Finally a few tips on getting to New Zealand and finding flights to New Zealand that fit nicely with your budget. For most, getting to New Zealand can be a long and expensive affair, so you want to make sure that you try and get the best deal possible for your airfare.
I typically begin my searches using Skyscanner, I find it easy to use particularly to be able to browse a full month at a time to find the best and cheapest days to travel. If you have a less flexible schedule and can only travel on specific dates it is easy to set up a flight alert for the specific route and dates you are looking for and you will receive an email telling you about flight price movements up and down for your preferred flight to New Zealand allowing you to jump on a book when you see a lower price.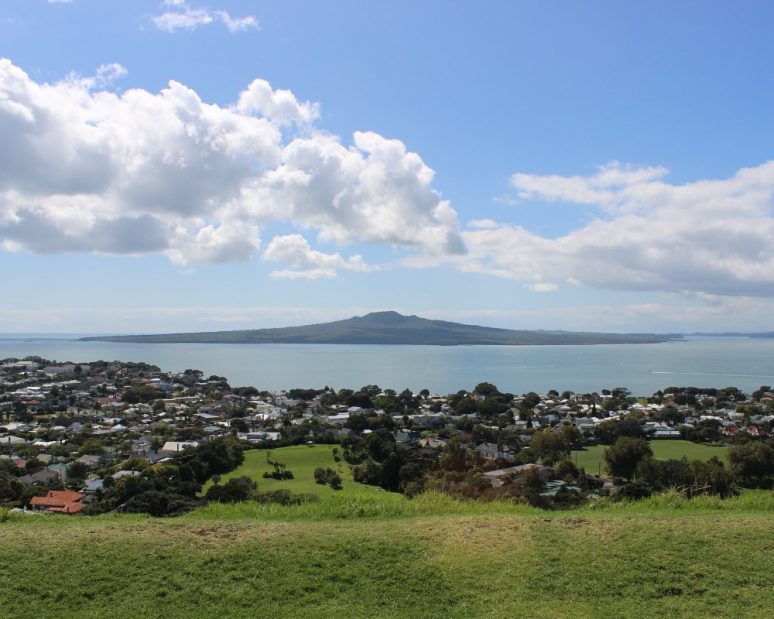 TO CONCLUDE THIS AUCKLAND CITY GUIDE
There is so much to do in Auckland and I hope that this article has inspired you to add a few days to your itinerary whilst you are in the country to visit some of the many things that is has to offer. Spending at least 24 hours in Auckland is a New Zealand must do.
---
We hope that this article has inspired you to visit Auckland, New Zealand. If you have any questions about the destination please leave these in the comments below.
Want to share your own travel tips by guest writing for We Are Travel Girls? Go to our Contribute page for guidelines and to submit your article.
---
---
Read Next
---
We Are Travel Girls Founder Becky van Dijk of BeckyvanDijk.com
Connect with Becky Facebook | Twitter | Instagram | Pinterest | YouTube
---
Pin For Later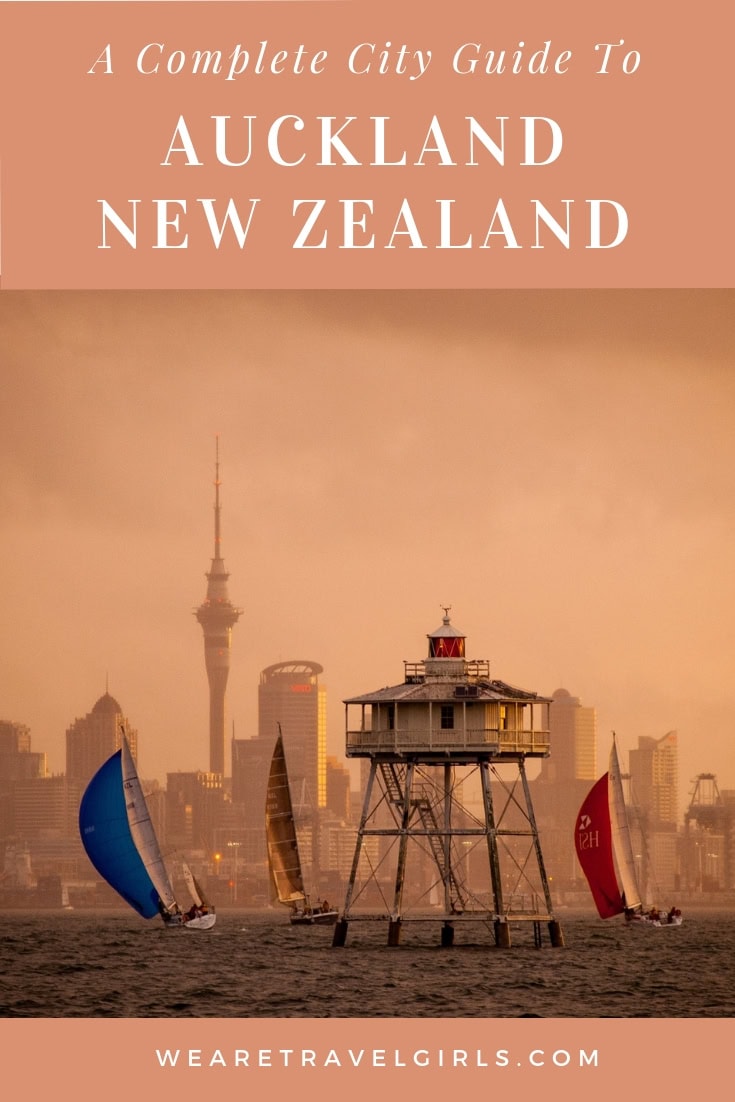 This website is a free resource and to keep it free for our readers we may use affiliate links in our articles. Please see our Disclosures for more information.