Have you ever received a travel invitation and just knew it would be a once in a lifetime adventure that you absolutely could not turn down? Something that would be life changing, totally out of your comfort zone and a little bit scary all at the same time? My friend, my travel hero, and all-around badass is from Norway. He's been to every country in the world (all 198 of them), holds several travel world records and is currently on the home stretch of visiting every country in the world, again. Like I said, total badass; so when I received a text from him with an invitation to travel to a few countries in Africa with him I didn't have to think twice. All I asked was where and when.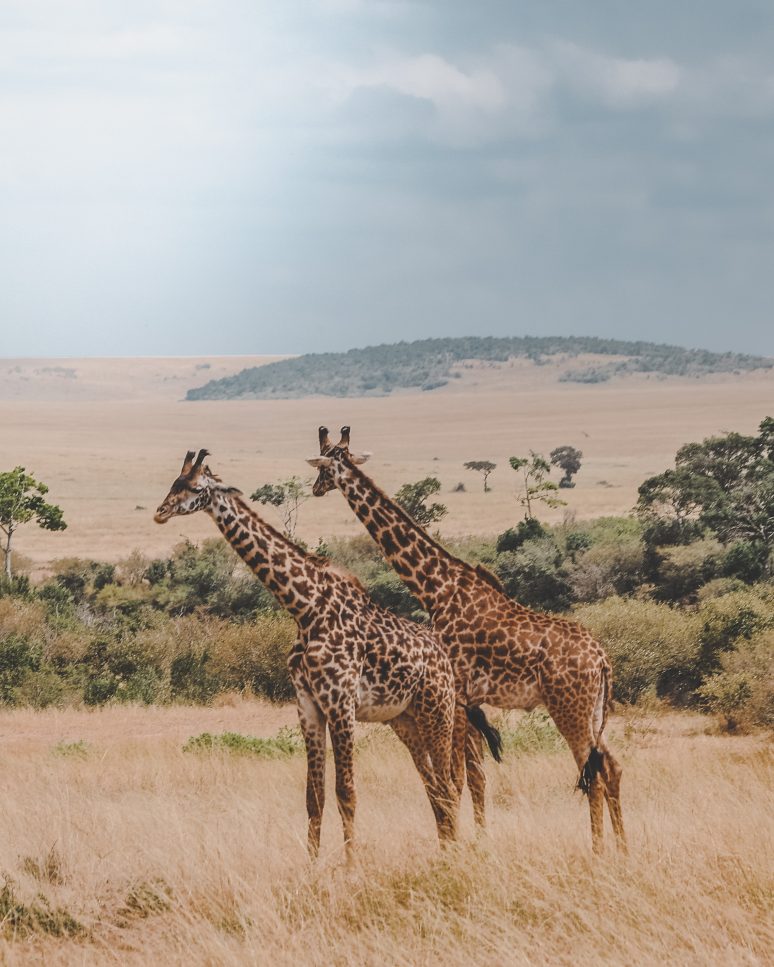 Weeks later my flights were booked, the wheels were up and I was on my way to Ouagadougou, Burkina Faso. Arriving in Africa for the very first time alone (my friend, G, was in neighboring Niger and would be meeting me at the airport) was a culture shock in itself. Guards with machine guns decked out in camouflage were definitely not something I was use to seeing, even being from a country who takes airport security very seriously.
Confused, I was shuffled over to get a visa photo (I look thrilled, especially when they made me tuck my long blonde hair into my sweaty plaid shirt) and waited. And then waited some more. By this time G arrived, flew through immigration and was having an espresso while I tried desperately to log onto the non-existent airport wifi. The benefits of already having a visa sorted, thanks for the heads up.
Terrible picture and all, I was finally accepted into the country and we were on our way, albeit in a taxi that was missing half the door and was dodging potholes in the road the size of basketballs left and right. I had never seen anything like Ouaga. Dirt roads ran into paved streets with people selling everything from citrus fruit to puppies.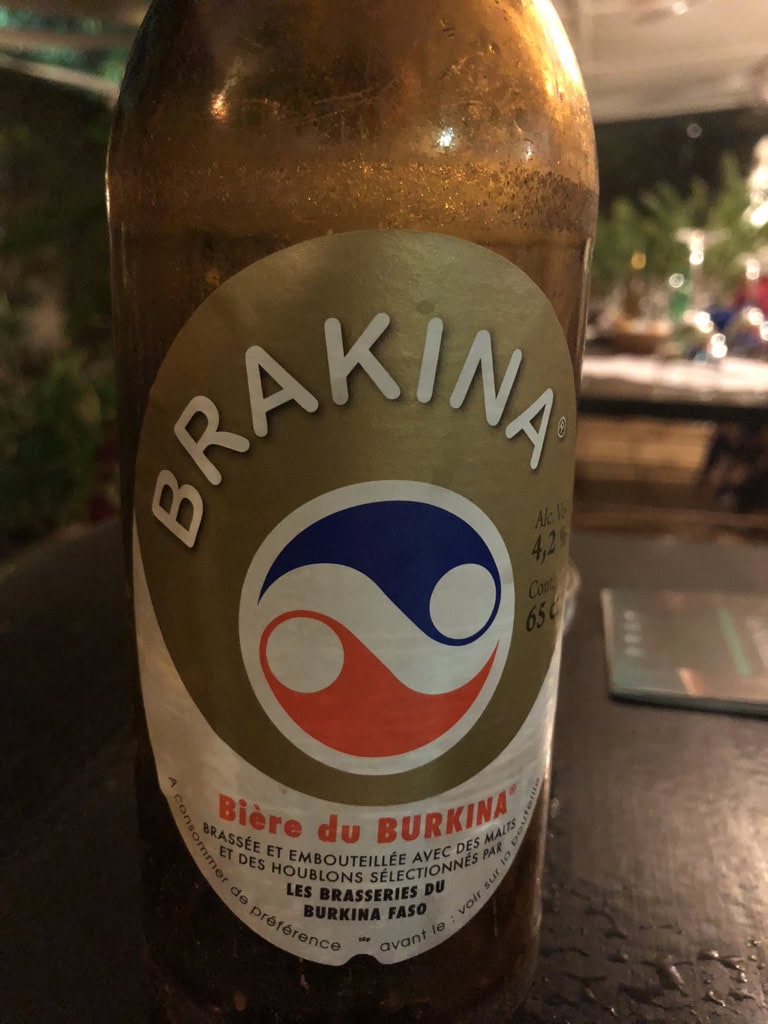 In the blazing African heat, we wandered around Ouaga stopping in several highly guarded bars and restaurants to escape the sun. Once such place, SIKA Lounge had great drinks, snacks and even the Liverpool-Tottenham soccer game on live. Four Brakina beers later, Liverpool lost and I was ready for a change of scenery. Off we went to Restaurant l'annexe Ouaga for dinner. In a few words, it was fantastic. The food was amazing and the champagne list was on par with any I had ever seen. So this is Africa? Not too shabby. What a perfect first night in this chaotic city. Walking back to the hotel, the streets were quiet and lit only by a few street lights. What a strangely beautiful place I have found myself in. I couldn't wait to see what the next day had in store for us.
The next morning we were off to the Mali embassy to try to secure our visas so we could leave the following day to Bamako. But because the world hated us that day, and the leader of this world was the visa approver at the embassy, we were told we could not obtain said visas for at least 48-72 hours. He was unsure which, but we definitely were not going to get them by the time we needed them. No American charm or stiff Norwegian lack of emotion was going to change this guy's mind. Visa fail.
New plan: we were going to rent a car and drive 3 hours to Tiébélé, which boasts a painted village that G heard about somewhere, once, at some point in the past. While that worked for me, it definitely did not work for the rental car company who insisted we could not rent a car without a driver, so guess it was going to be 3 to Tiébélé.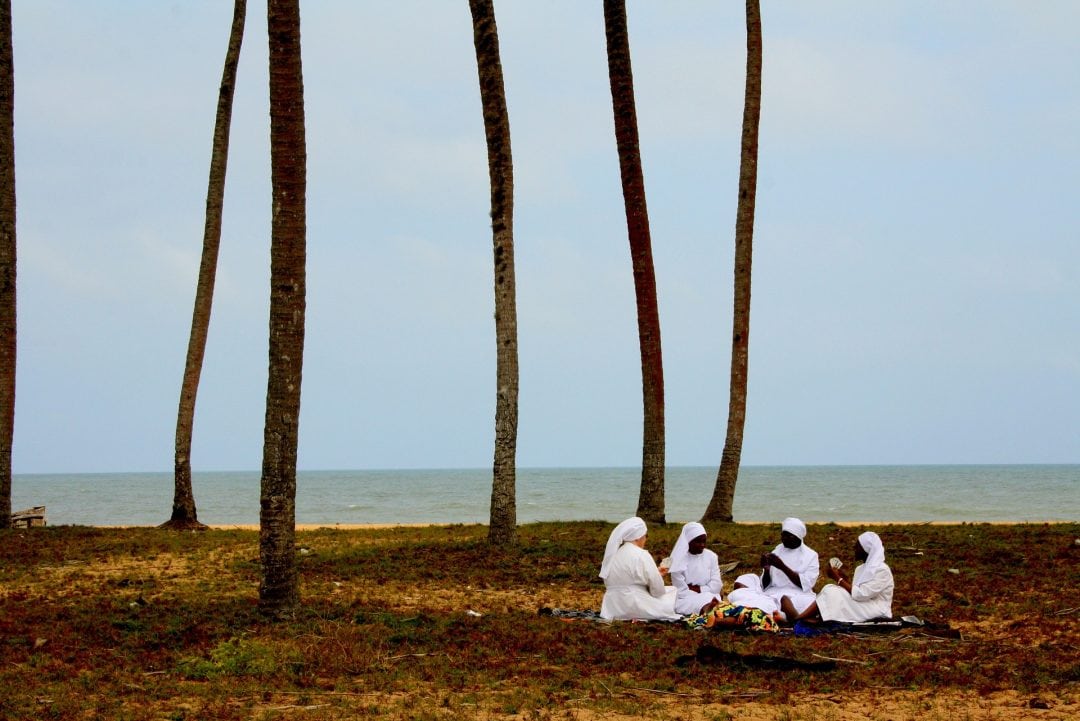 A very, VERY long drive later we made it (by the way, there is normal time and there is Africa time, it took almost 5 hours to get there, ugh). The small painted village was an interesting mix of very old and even older. Each family has a history that can be traced back to the 15th century and they decorate the outside of their houses with mud and chalk in traditional patterns. It definitely was worth the drive, even if we were only there for an hour.
After a completely terrifying drive back to Ouaga that included oncoming traffic flying at us without their headlights on, we found a place for dinner and discussed our Mali-free plans. What I didn't anticipate was that this fateful evening in Ouaga was going to end with a dramatic experience that would change the course of our trip and my life forever.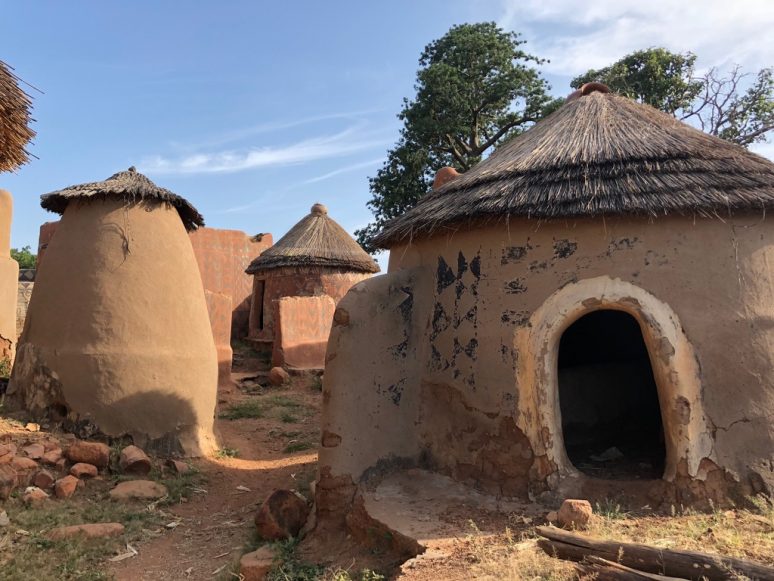 As we finished dinner and decided where we would go tomorrow, several countries came to mind. Maybe Togo? Maybe Ghana? Benin? I was up for anything as long as I could get in easily with my American passport. Our game plan was semi-sorted, and off we walked back to the hotel looking forward to a good night's sleep.
About 10 feet from the entrance to our hotel I had just put my cell phone in my cross-body bag and swung it around to my right side, and 10 seconds later my bag and everything in it (passport, cash, credit cards, ID, phone, literally everything) was zooming down the street in the hands of a happy thief on a motorbike. I had just been robbed.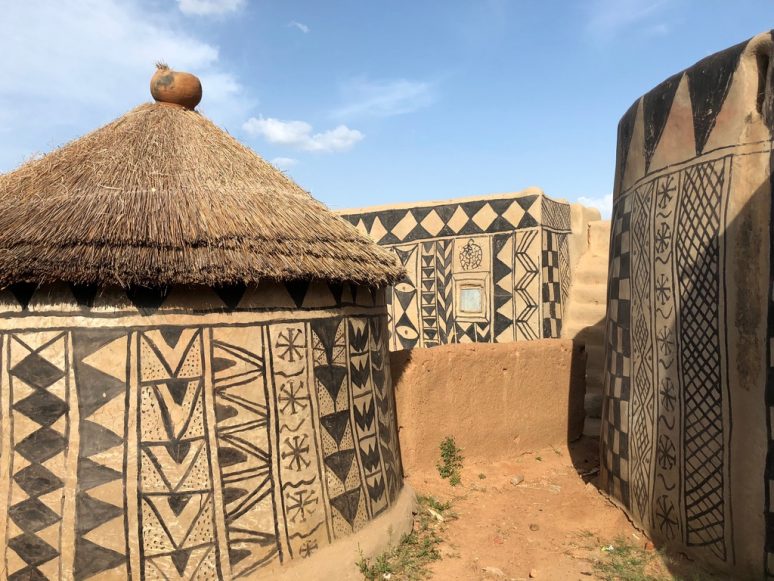 I cried, for a solid 30 minutes. Then I panicked, called the US Embassy and then drank half a bottle of champagne. It was traumatic, dramatic and humiliating and in a very short amount of time, an expensive, valuable lesson was learned that night.
After the tears dried and the bubbles kicked in, I decided that I had two choices. I could call my parents and get a flight back home the next day, giving up and leaving with a bad note, or I could suck it up, make the best of a terrible situation and enjoy the time I had left in Africa. I decided I would carry on. I'm not scared off that easily, and if G can be a badass traveller, then I could be too. A day later, we secured my temporary passport, we were up and running, again.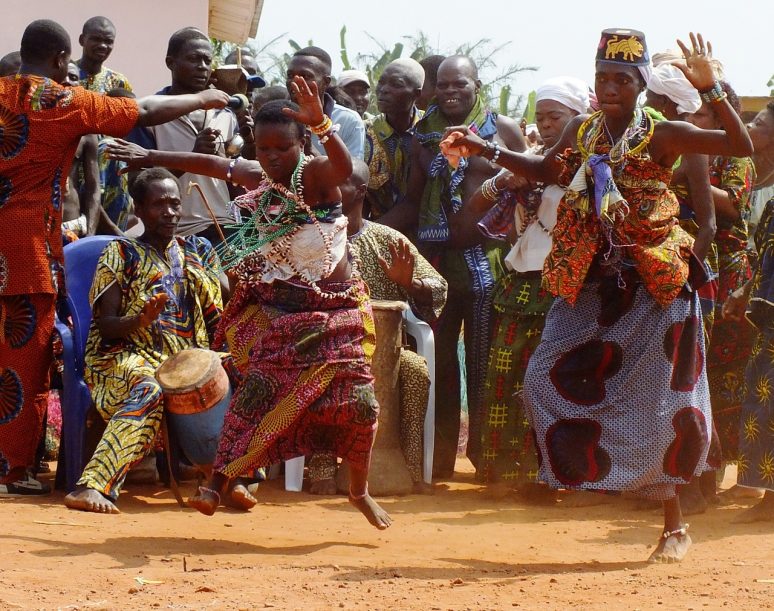 Fortunately, the rest of the trip was a lot more entertaining and more tear-free. As we boarded our plan to Benin, blaming the Mali embassy for all our trouble, our moods had changed and we were ready for a new country and a new adventure. We booked a flight that had a stop-over in Cotonou, Benin, but the final destination of our ticket was Lome, Togo.
The plan was to hop off the plane in Cotonou and make sure I could get my visa and if so, we'd be staying in Benin, but if that failed, we'd get back on the plane and go to Lome and pay someone to drive us 4 hours back to Benin. Who was I to question this plan, the master traveller was behind it, so all aboard, off we go. We disembarked in Cotonou where our tickets were check on the bus taking passengers to the terminal. Utoh.
The women threw us off the bus and demanded we return to the plane. Since I had a temporary passport, no yellow fever card (also stolen), and no visa I was on my way back up the stairs when I noticed G arguing with not one, but about 5 airport security guards. He thought this was ridiculous and did not understand why we couldn't simply just go to the terminal. As I watched the scene develop, I was questioned by the head flight attendant and asked out on a date by someone from the airport staff, clearly anticipating my travel companion would be arrested and I would be available that evening.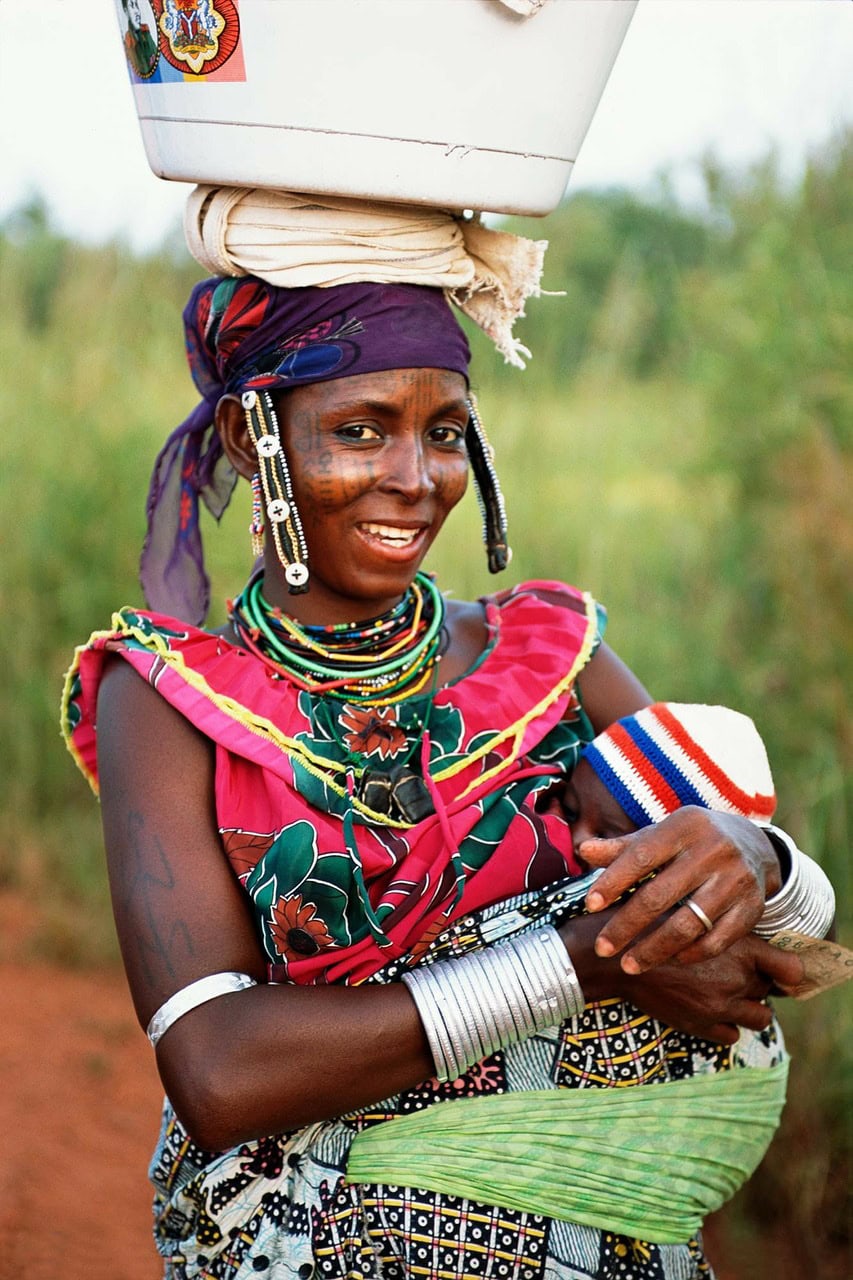 After 30 minutes of arguing, a visit by the pilot, who was not amused, we were forced back on the plane. They kindly put us in seats at the very back of the plane, which meant we had to walk past every passenger, none of which were amused either. We sat down and looked at each other and started laughing. A short flight later we landed in Lome. I was stuck sorting out my visa paperwork and convincing immigration through hand gestures that I did indeed have my yellow fever vaccination but my card was stolen, while G went through unscathed to secure us a driver to take us back to Benin.
I spotted him after I got my visa approval and he had the weirdest expression on his face because he was being guided to a room by a colorfully dressed security guard. We were told they wanted to speak to us about why we did not want to go to Lome. Immediately I figured this was some sort of cultural insult and they were just wondering why we preferred Benin over Togo. Boy was I wrong. Air Burkina ratted us out. We might be in trouble here.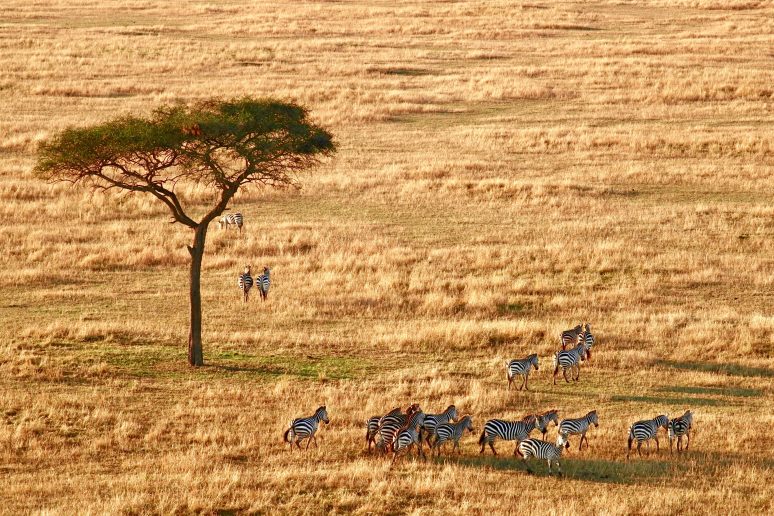 Locked in a windowless room we were questioned by the head of airport security and a woman representing the airline, in French. A language neither of us speak. We were being accused of causing a flight delay (it was 5 minutes late, they should try flying through Philly) and basically trying to financially defraud Air Burkina. Wait, what?! After an hour of arguing and me crying fake tears about my stuff being stolen, producing my US Embassy letter from Ouaga, and something about how I didn't even own a phone anymore, we were told they would release us, but the police chief wanted to see us. As in, see us in person. Why? Who knows, but we were packed into an airport police car with a driver and the airport security chief, who was kindly holding our passports for us.
After a dusty and bumpy ride to the police station, we were deposited into a hot and humid room on two chairs with no backs on them. No one spoke to us and we only exchanged looks every so often wondering how long this was going to take. We did after all have a 4 hour drive ahead of us.
Several hours later, we were finally ushered back to meet the chief. After ignoring us to answer some texts and probably to finish up a level or two of candy crush, he spoke. In French. G and I just looked at each other not knowing where to begin. We were interrogated for about an hour and asked the most random questions about our lives, how we knew each other and why an American and Norwegian were in Togo. Clearly running out of questions to ask us, and having already made 5 copies of our passports, we were told we would be driven back to the airport to get a taxi and we could leave for Benin. FINALLY!!!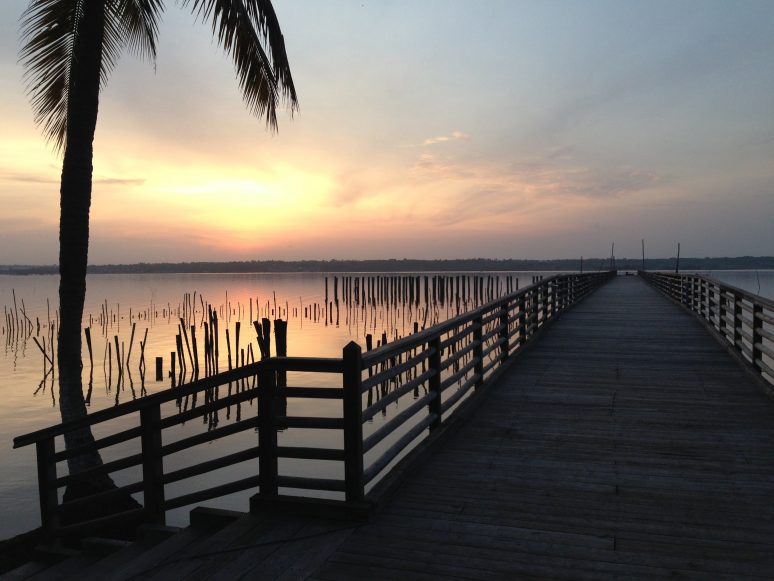 Oh wait, that plan didn't work for G. Taxis were 10x more expensive at the airport than we could get elsewhere in the city. The look of death I gave G after that should have killed everyone in the room, but eventually our captors agreed and we were to be taken to a spot where a taxi would be negotiated for us. We gathered our things and went to wait outside for our paddy wagon to take us to this special taxi depot when the police chief came strolling out. He shook G's hand, gave me a high-five and told me to say hi to Trump for him. Umm, what?! What just happened here? G and I got into the police car and went into fits of giggles. Who's the badass now??
The last part of this crazy African adventure was being taken to a random taxi stand by the beach in Lome where our two handlers took bids for us in French for our ride to Benin. It was like a feeding frenzy, I wish I had my brand new, now stolen iPhone to document the madness. We selected our driver, inspected his car and gave our approval. And of course to ensure we were safe and sound, the driver's picture was taken, a picture of his license was taken, also his license plate and pictures of G and me were also needed. I'm sure we looked magical. The police chief is thorough, i'll give him that.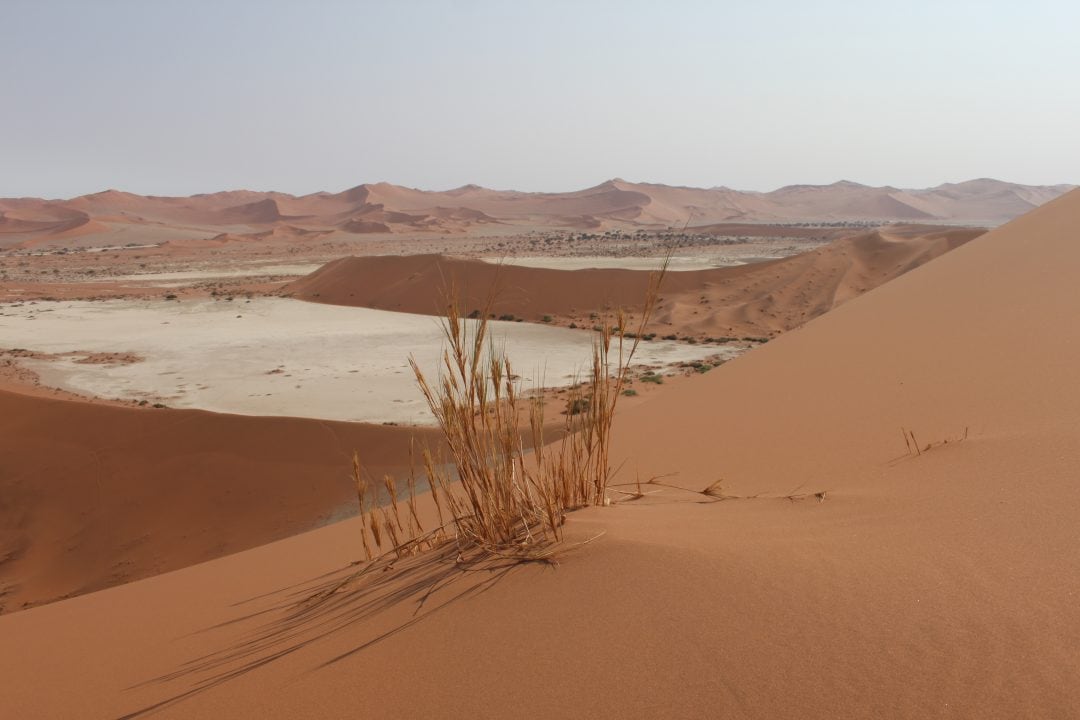 In the end, lessons were learned and I saw a part of the world I never would have gone to, without a friend pushing me out of my comfort zone. I laughed so much I cried and I lost so much I cried. But without saying yes and taking a chance on something most people would have turned down I wouldn't have this story to tell, and the world would be a little more boring without it. So get out there, see the world, live life and don't ever let a bump (no matter how big) in the road throw you off course.
---
We hope that this article has inspired you to visit Africa. If you have any questions about the destination please leave these in the comments below.
To receive our articles and reviews straight to your inbox Subscribe Here.
---
Read More About Africa
---
Author
We Are Travel Girls Contributor Cori Swords of ConqueringContinents.com
Connect with Cori Instagram | Twitter
---
Pin For Later