What could be better than finally taking the trip of a lifetime with your BFF? This is the person who constantly makes you laugh, always has your back, and who you love unconditionally. All great reasons to choose them as your travelling companion, and definitely better criteria than someone you have lukewarm feelings towards. But even the bestest of BFFs can find travelling hard on their relationship, and it's been known to make or break even the tightest of friendships. Here's how to stay friends through travelling, and actually keep your best friend forever.
MAKE SURE YOU HAVE THE SAME TRAVEL GOALS
There is nothing worse than one of you wanting to soak in culture while the other just wants to soak in alcohol, so make sure you're on the same page about what you want to get out of your travels. You won't enjoy visiting museums and temples half as much if you feel like you've got to drag your buddy along, and the same goes if you're up for a wild night partying, but your friend is already cuddled up in bed.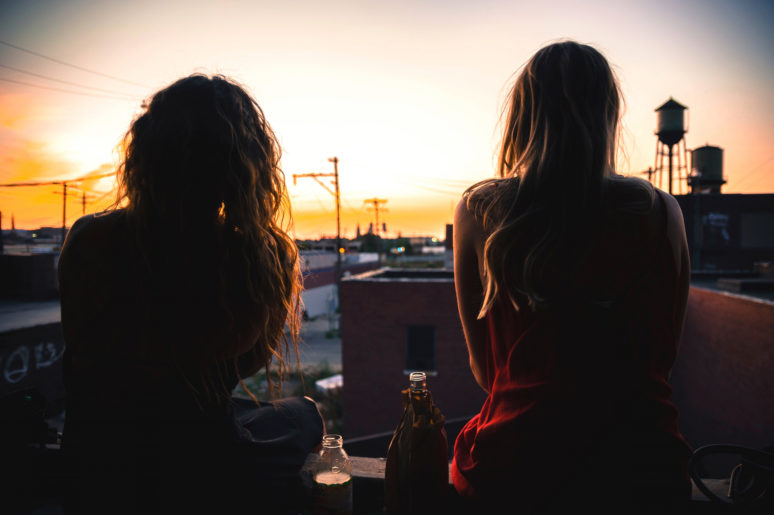 COMMUNICATE YOUR FEELINGS
Your bestie might be so in tune with how you're feeling she passes you a snack before you even realise you're hungry, but she's not a mind reader. Travelling can be a very intense experience, especially if it's just the two of you for a long time. It's important to actually say if you're feeling down or need some time to yourself, because your bestie might not sense it and could interpret you as being off with her, rather than just feeling a bit low.
Before you go away, have a chat about how you'll communicate with each other about awkward things like, "I kind of want to be on my own for a bit," so you'll each know it's just alone time needed, rather than space from each other.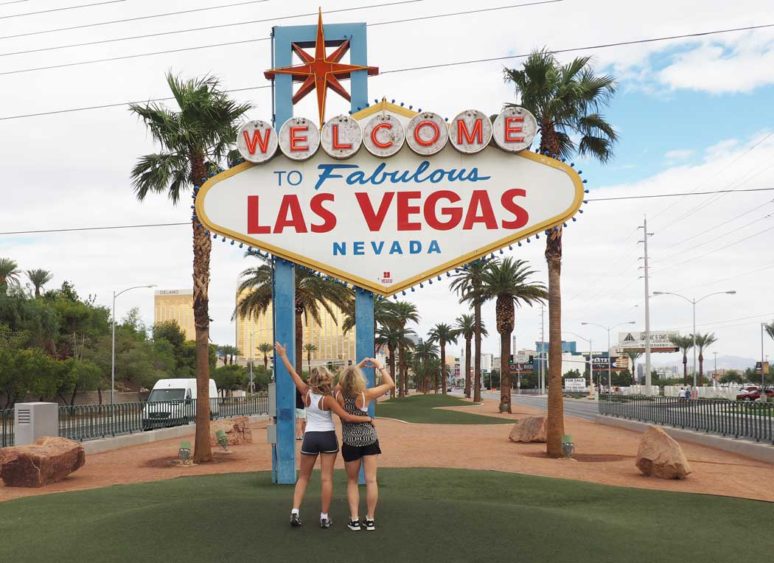 BE PATIENT
The virtue of patience is something travelling will definitely teach you. Whether it's hanging around for hours to catch a delayed flight or having to endure long days on rickety bus journeys, your patience is going to be tested a lot! The same applies to your friendship. There will be times you wind each other up for what seem like the most ridiculous reasons. It sounds cliche, but hold your tongue, don't lash out and be patient with your friend even if she's not always so patient with you!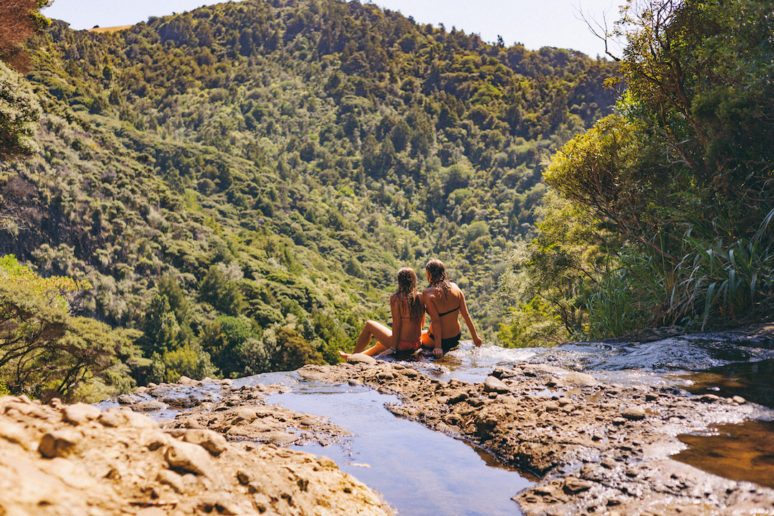 DO NICE STUFF FOR EACH OTHER
It's so important to take care of each other while you're travelling. When it's literally you two (or three) vs the world, it can sometimes get a little lonely – especially if you're missing your family and other friends from home. Help each other with carrying bags, treating your bestie to a surprise ice cream or introduce her to people as your favourite person in the world. It's the little things that matter and showing your appreciation and love for each other on the road is the best way to reinforce your friendship.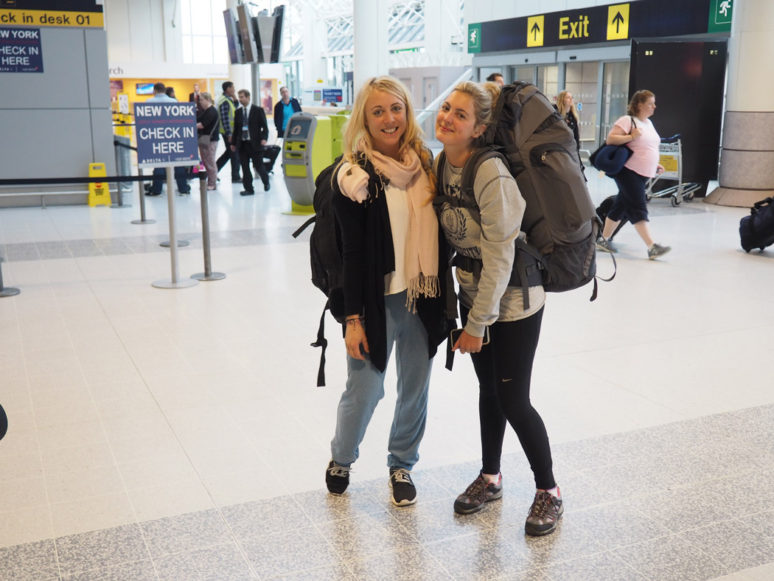 MONEY MATTERS
One of the biggest reasons people fall out and friendships shatter when travelling is down to arguments about money. It's kind of the stupidest reason to fall out but then also quite serious. If your friend subs you for coffees one day, make sure you return the favour the next. I always operate a kind of 'what goes around comes around' policy when travelling, and make a conscious effort to make sure we're always equal.
I think it's also quite important to make sure you're on similar budgets for your trip and don't blow all your money in the first couple of weeks. It's not fair on your friend to be irresponsible with your spending.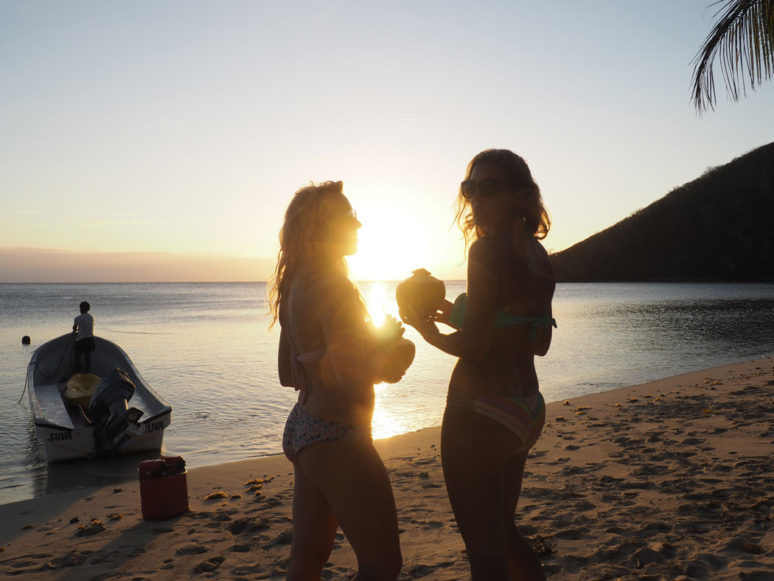 ADMIT WHEN YOU ARE WRONG
If you've been extra grumpy or had a blazing row with your friend, the best way to get over it as quickly as possible is to apologise. Nobody's perfect and that also applies to you, so take a moment and try to see the other person's perspective. Sometimes even if you're sure you're in the right, it's better to apologise for getting angry and nip arguments in the bud early on.
Have you travelled with your BFF? Please share your experience and tips in the comments below! Read Next > 13 Ways To Save Money To Travel
By We Are Travel Girls Contributor Sylvie Hall of SylviesSuitcase.com
Connect with Sylvie Instagram | Facebook | Twitter | YouTube