It's great to pay attention to your daily workout – even when on the road – and most people put little thought into the pre- and post-workout process. When it comes to what you eat around your exercise it's a crucial part in getting great results. I always say that failing to prepare is preparing to fail, so I have put together some simple tips that when implemented will make a huge difference to your workouts and the results!
FUEL UP
First things first, you must fuel up! You can't drive a car on an empty tank, and the same reasoning holds true for your body. Think about what you are feeding your body too, you wouldn't put water in a Rolls Royce to get the engine to start and its the same with your machine. Give it the best nutrition so that you can perform! I like to get my pre-workout drink in 20 minutes before I exercise, it was designed by a nobel laureate prize winner on his discovery of nitric oxide so I know it's great for me! You also want to have a  snack with healthy carbs and protein, this will to prep your body so you don't get sluggish or dizzy. It is best to eat at least 45 minutes before you workout so your stomach has time to digest. Nutritious food will have you feeling ready to work out, you also need to feel confident to get a pump on!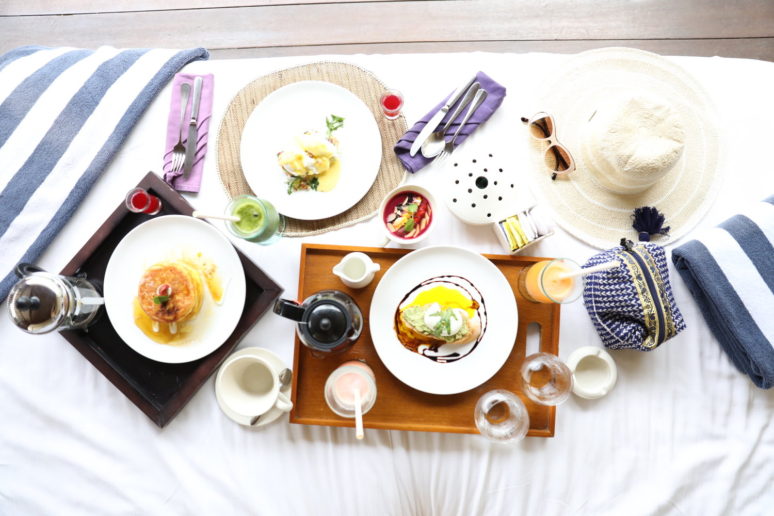 WHAT TO WEAR
The appropriate workout clothing and gear will help your routine go smoothly and keep you comfortable. Sports bras are the #1 choice for us girlies, as they keep everything supported and in place. You don't want to be bouncing around in the gym or on the track so find one that works with your body. It's best to find one good sports bra rather than layering loads on as it might restrict your movement. Feel free to layer a tank top or T-shirt, just make sure that it is fitted so it doesn't get in your way. Last thing you want is to be in downward dog and your shirt covering your eyes! This always happens to me, I am still learning!
You don't need shoes to do my workouts or when you are off to yoga. It's good to workout barefoot sometimes as it allows your feet to bend and connect with the earth. If you are off for a run sneakers/trainers are the way to go, get a brand that fits your feet perfectly so that you avoid any blistering or pain.
Try wearing a thin pair of socks as sometime thicker socks can cause more rubbing and will cut your run short! If you are doing circuit training workouts you should look for something lightweight, yet supportive. Best thing to do is try on a couple of different variations and run around the shot seeing how they feel! Everyones feet are different so even if you like the style of a certain brand you might want to opt for something else if your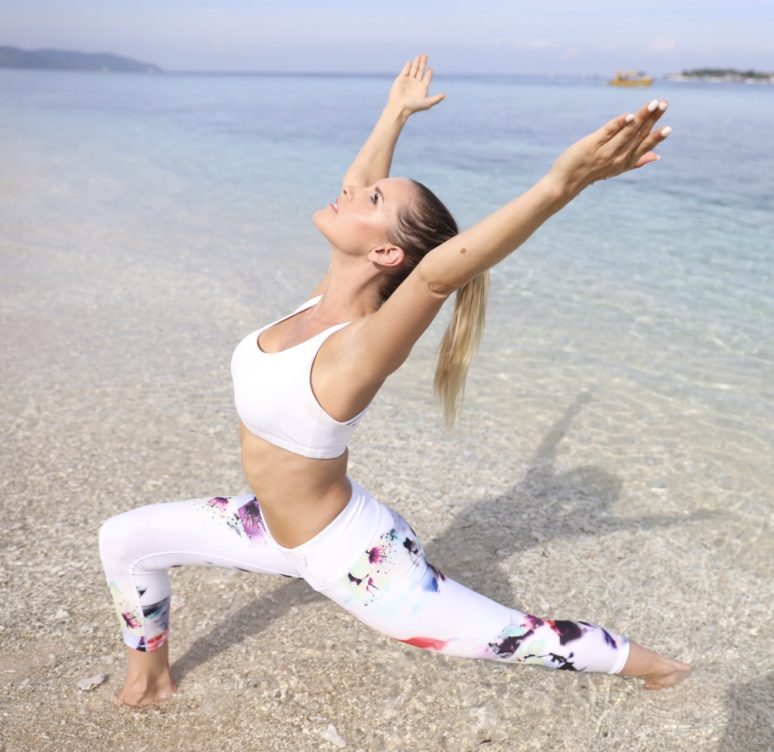 EQUIPTMENT
Depending on the type of workout you're doing, you might need some extra equipment. Yoga mats are versatile and easy to bring along. They're great for many workouts, not just yoga! Look at the thickness of the mat to see if it gives enough padding to support your back. You can always put the mat on top of your carpet for more cushion. Have the intention you are going to sweat lots so bring a towel for your face. Get your free weights out before you hit play on my workouts so that if you want to add them in to increase resistance you can.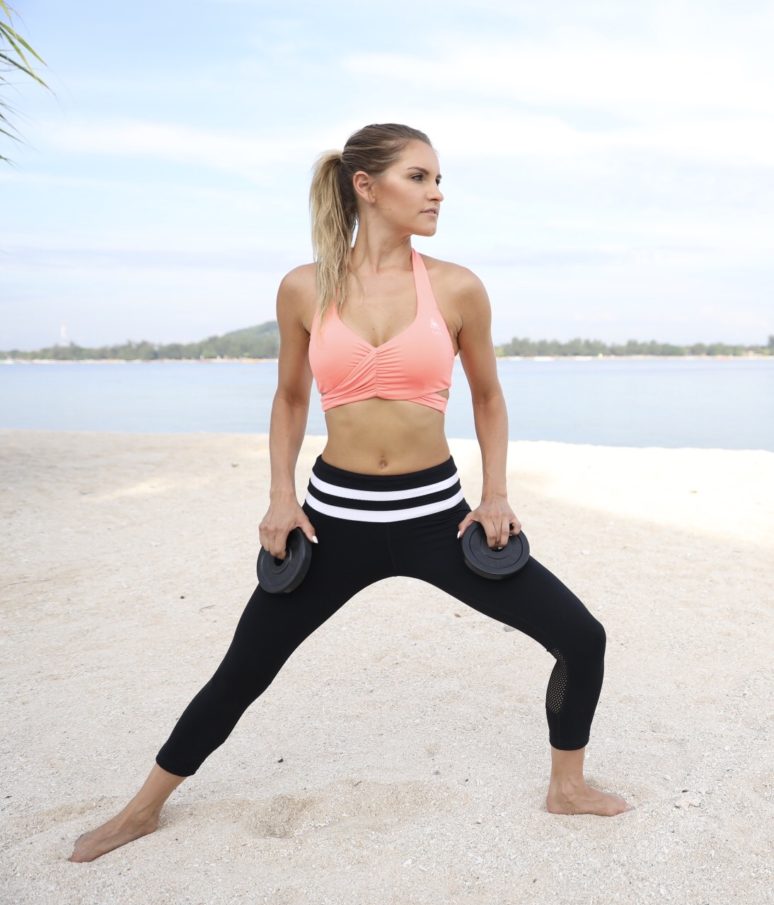 STAY HYDRATED
Never leave without a water bottle! I always add electrolytes into my water as this is what delivers the water to the muscles in time for the next exercise. Water alone will not get their quick enough to power you through your workout! It's key for weight loss and maintaining a healthy body that you stay hydrated throughout the day. Yes you want to drink water when you are exercising, but its the 48 hours of water drinking before your workout that will effect your performance!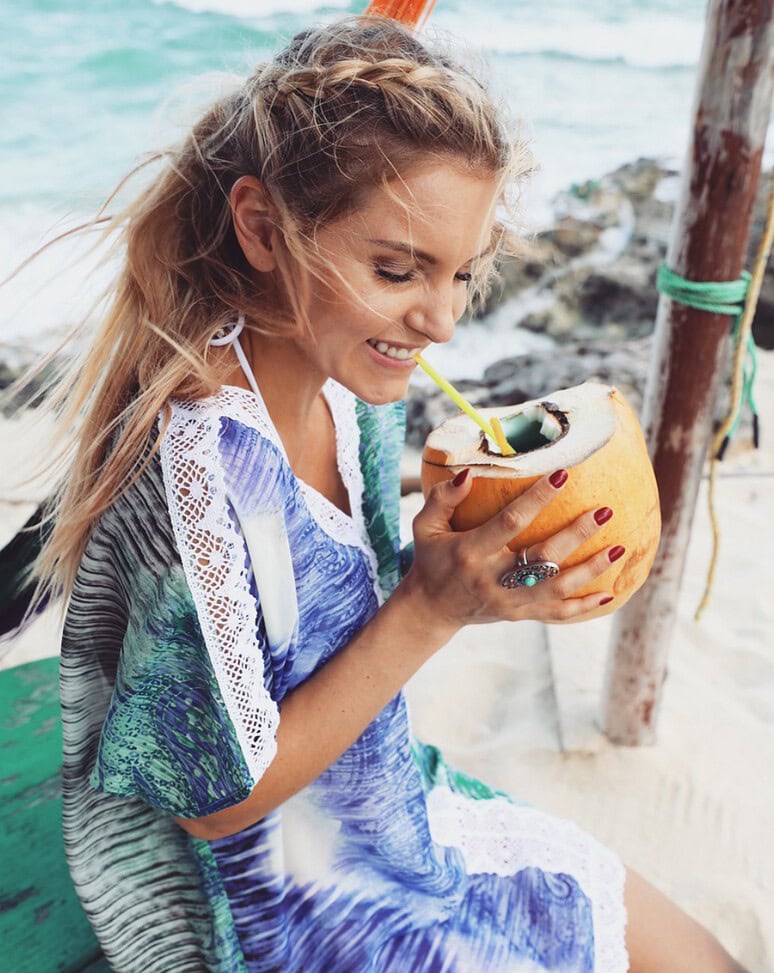 POST-WORKOUT
Finally, we sure to have your post-workout meal planned beforehand. Again, protein and carbs will help to replenish those tired muscles and enhance your recovery. Try a veggie omelet, chicken sandwich, or a post-workout protein shake. I use a recovery shake because most meals will not have all the ingredients I need to maximize my results and help with recovery. You want whey protein after you exercise as you need the protein to hot the muscles fast and soy or other types of protein are slow releasing. Its not just some whey protein thats going to help build muscle and burn fat, you also need your l glutamine and BCA's to give you that flat tummy and perky butt. Luckily my shake contains all of this so I am covered! You can get all the products I mentioned on my nutrition plan.
A workout is your time to focus on YOU, make the most out of it so you maximize your performance and increase your results. A small amount of preparation can make for a smoother session and one that's more enjoyable. No need to rush your ME time, take an extra 10 minutes to be ready and see the results fly in!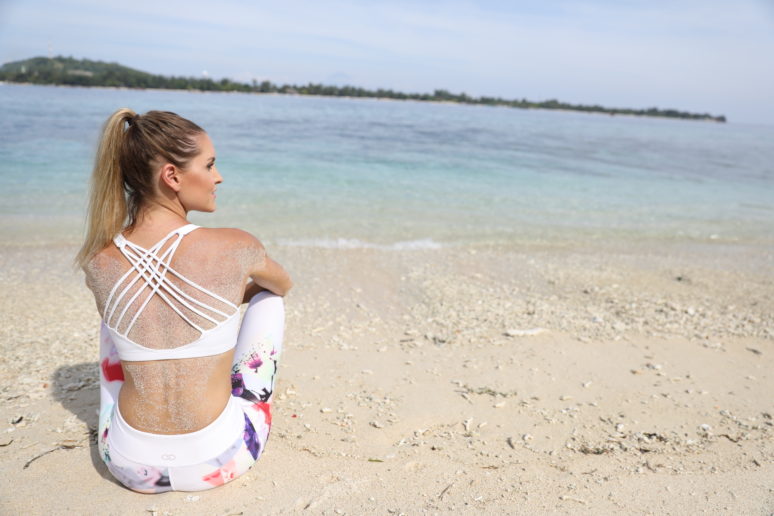 We hope you found this post helpful in planning your workouts and maintaining them whilst on the move! Please share your own travel fitness tips with our readers in the comments below. Read Next > 5 Ways To Get Your Workout Whilst On Vacation
By We Are Travel Girls Senior Contributor Rebecca Louise of Rebecca-Louise.com
Connect with Rebecca Instagram | Facebook | Twitter | Pinterest | You Tube