Even to those familiar with long plane rides or extensive travel, trip planning can be stressful. Here are some tips to make your plane ride as comfortable and convenient as possible to help ease stress and make your entire trip more enjoyable.
USE APPS OR FLIGHT SEARCH ENGINES TO BOOK
There are dozens of websites out there to help you find the cheapest flights. I prefer Skiplagged or Google Flights. Skiplagged pre-inputs promo codes so you automatically see any sale or promotion going on. The app also recognizes hidden flights. For example, one time I was flying home to Phoenix from Newark, NJ. The flight from Newark to Cabo with a layover in Phoenix was cheaper than directly flying home. So I bought the ticket to Cabo and just skipped the second leg of my itinerary.
When you're booking your reservation, know the best (cheapest) day to fly. SkyScanner and similar apps will show you price estimates for months in advance, which makes it pretty easy to do. While searching for your flight, hotels too, be sure to set your browser to Incognito or Private Browsing mode (depending on your browser's cookies). The price of a repeatedly searched reservation can increase.
PACK LIGHT AND PACK SMART
Re-consider every item you pack into your carry on. Do you really need it? And can you afford to lose it? If the answer is no, financially or emotionally, leave it behind. Your carry-on bag should be light enough to comfortably take on a hike. You wouldn't want the weight of your pack holding you back from any adventurous opportunities.
Before you even pack your bags, take inventory of the items you'll need. Plan out a week's worth of clothes and toiletries, and choose wisely. Nothing you need to iron, nothing you haven't worn before – what if your new top is extremely itchy or you didn't bring the right bra for it? If you insist on bringing something that will be wrinkly when you unpack, consider a portable iron.
Bring interchangeable outfits that follow a similar color scheme. You'll be happy to find that getting dressed is quick, easy and that you are comfortable in every outfit you packed. Be sure you are filling every inch of your suitcase. Tightly roll hoodies, jeans, undershirts and anything else that won't wrinkle. Have your liquids in a bag towards the top, easily accessible so you can move quickly through security. If you cherish your morning beauty routine, consider stockpiling samples of products from your favorite stores. You'll save a ton of space, and it gives you a chance to try out some new brands.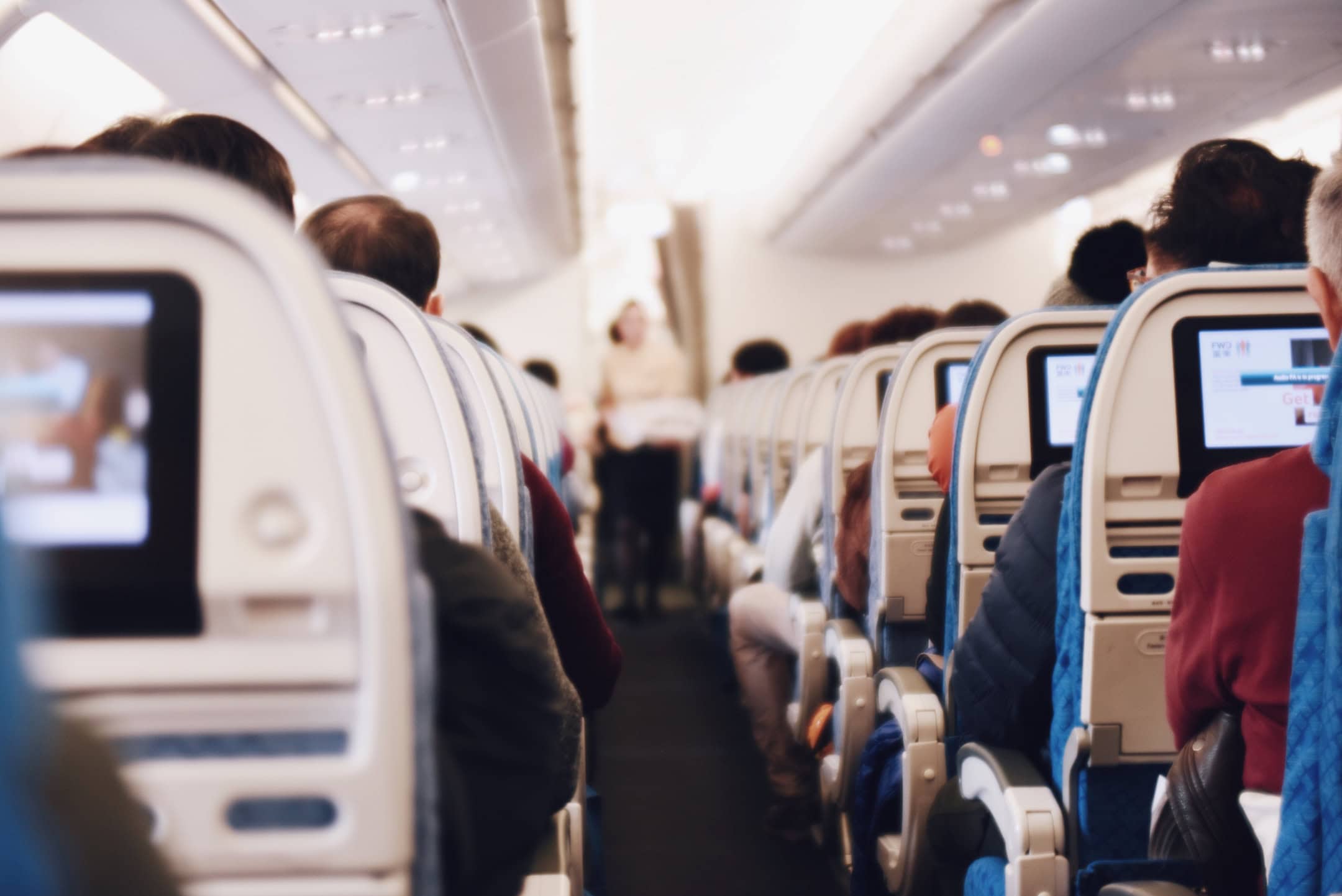 LAYERS ARE KEY
Temperatures can drop quickly on a flight, and you might be going to a destination with an entirely different climate. Wear several layers, and be sure to wear something both comfortable and easy to move in (you might have to sprint to your connecting flight!).
BOOK ACTIVITIES BEFORE YOU LAND
When you hop off your plane, you'll almost certainly be exhausted. The last thing you'll want to do is plan out the week's activities. Plus, booking ahead of time usually saves you some money. Consider the things you'd like to see most ahead of time. Draw out a rough sketch of what your week will look like, leaving plenty of room for spontaneous decision-making.
REMEMBER TO STAY HYDRATED
Drink more water than usual. Not only is travel physically exhausting, but the cabin air in a plane can be very dry. Pack a refillable water bottle to use once you're through security. Most people just buy a bottle, but why not save a few bucks. If you're concerned about filtering the water, use a bottle purifier. For those flying more than a few hours, you'll want to pack a few snacks. Opt for healthy, protein-rich and filling items, such as granola bars, nuts, dried fruit and protein bars.

BUILD A SLEEP KIT
Blow-up pillows are less than ten bucks at tons of places. Plus, you can use them for camping too. If you're open to trying new things, check out this Ostrich pillow. Pack a blanket or shawl, and an eye mask if you need complete darkness to sleep. You might consider noise-canceling headphones or even just a pair of earplugs too.

OTHER HELPFUL GADGETS
You probably already have a few devices in mind, but here are a couple more ideas:
• Airplane headphone adapter
• Cell phone battery pack
• Adapter plug (for international travelers)
• Portable laundry wash bag
• Carry-on cocktail kit
Finding a balance between creatively packing fun things for your trip and sticking to the essentials is hard to find. List-making can help prevent you from forgetting any of the basics. This guide is a good start, but only years of experience will truly perfect your packing routine.
Do you have any plane travel tips? Please share your own tips with our readers in the comments below. Read Next > 5 Ways to Give Jet Lag the Boot!
By We Are Travel Girls Contributor Veronica Baas of VeronicaBaas.com
Connect with Veronica Instagram | Twitter | YouTube | Pinterest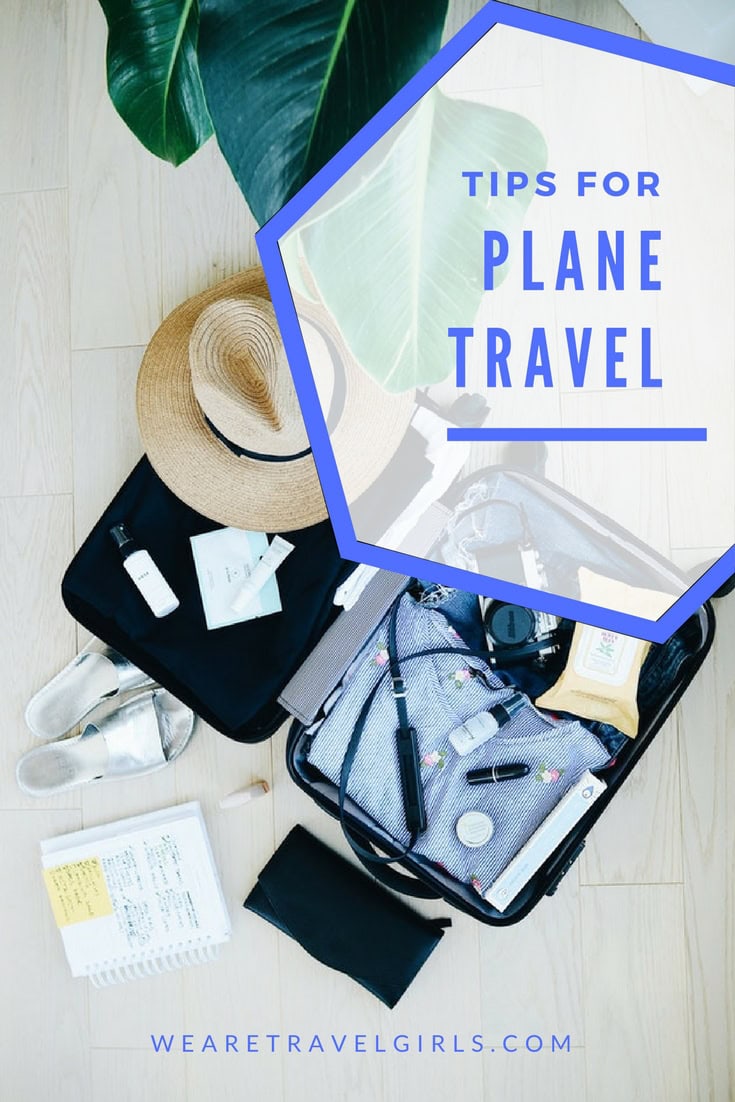 This website may use affiliate links in our articles. Please see our Disclosures for more information.
SaveSave
SaveSaveSaveSave
SaveSave
SaveSave