Boracay, a small island in the Philippines, famous for its white sand beaches and dream-like blue waters, sits at the top of most 'Top Beaches in the World' listings. This has been a blessing and a curse for the tiny island for several years, as it sees an increasing number of tourists visit this tropical paradise each year.
Getting to the island of Boracay is no easy feat. After an hour flight from Manila, airport transfers take you to the Port. From there, tourists are hustled and bustled through various turnstiles, fenced off lanes and then ushered on boats in what seems like organized chaos.
(SOURCE)
Exhausted, sweaty and juggling various bags, we were greeted at Boracay Beach Club, with warm smiles and cold drinks. The Hotel sits one street back from the beach at Station 1. They offer special packages for stays of 4 or 7 nights. The hotel café sits right on the beach and is the perfect place to enjoy your included breakfast each morning!
(SOURCE)
After our first evening, strolling along the white beach, indulging in the local evening tradition of endless 'Happy Hour' cocktails, we were persuaded by one of the many local tour touts on the beach to join in on a 'cheap' island hopping tour the following day. This is quite your standard day island hopping tour you will be offered on Boracay. It includes a stop at Crocodile Island, Crystal Cove Island and Puka Beach, launching from Station 1 at 9am and returning at around 3pm at the same spot. The Tour will set you back 1,000 PHP each and includes lunch.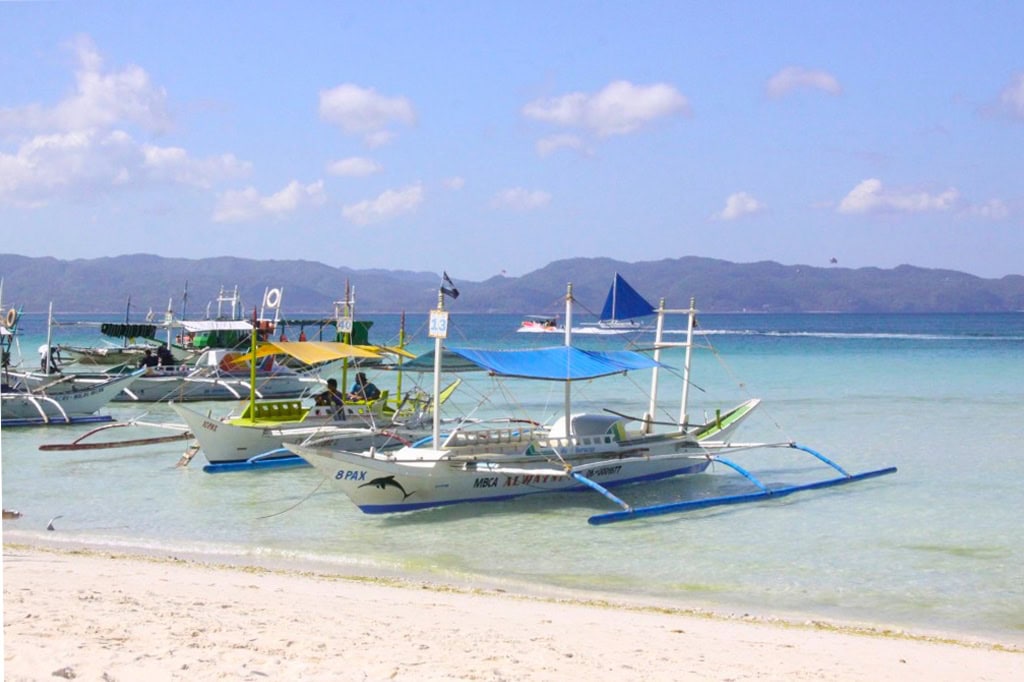 The snorkelling at Crocodile Island was an additional 20 PHP each but well worth it. It feels like entering another world that you don't want to leave, bursting with colour and life. The water in Boracay is clear and warm, and when you pop your head back up, you are greeted by a local man on a kayak selling cheap ice creams. A perfect start!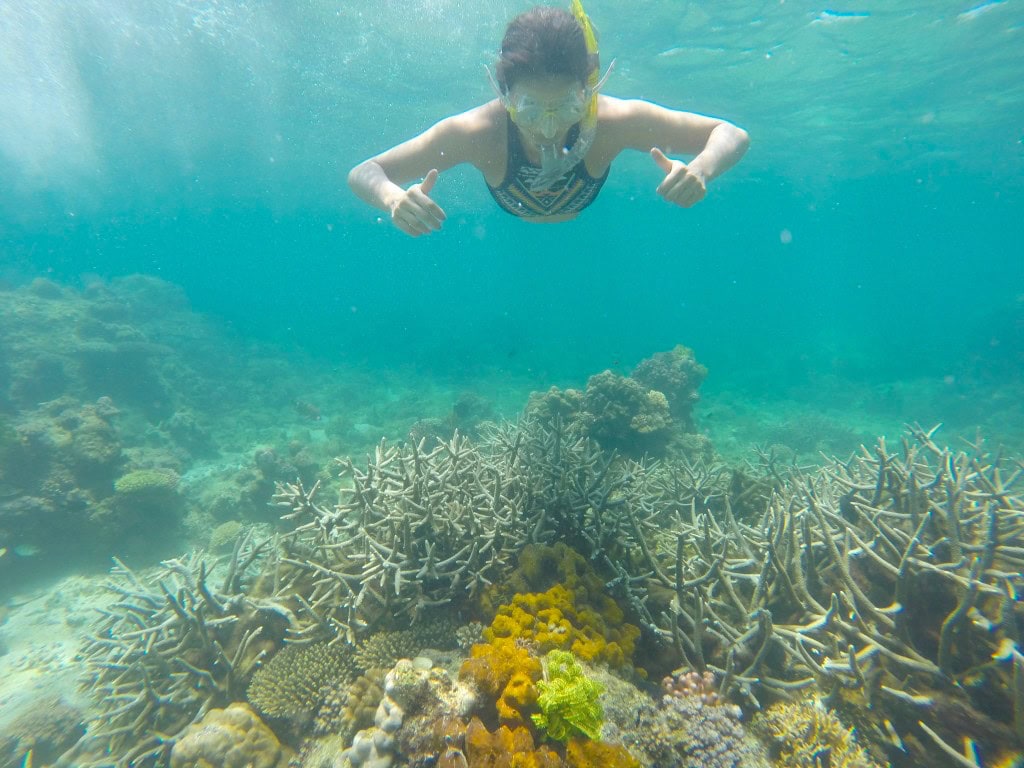 Our next stop, Crystal Cove, has to be one of the oddest places I have ever visited. The island is littered with strange man made huts named after Greek Gods, like 'Athena' and 'Hermes,' which feels like an odd addition for tourists to take photos of. The 1 km trail around the island will take you to both caves, which require you to climb down narrow stairs or crouch through narrow caves to little openings below the island, where the waves crash into the underground caverns. Both are tight squeezes as you fight for entrance with other tourists. The only real highlight was a cheap coconut at the end!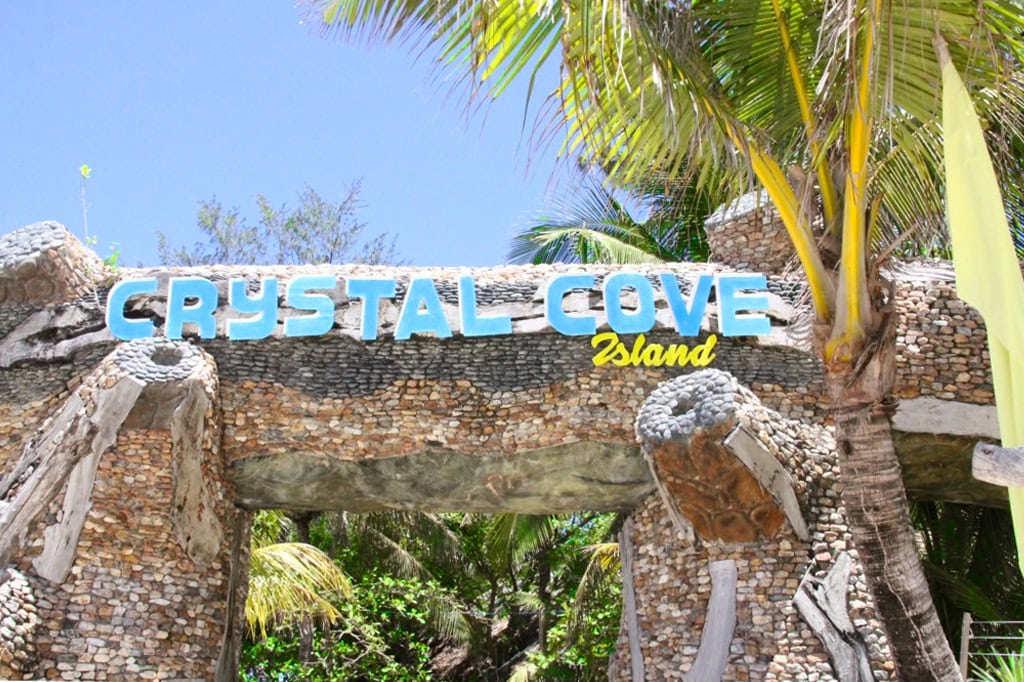 After lunch, we headed to our last stop, Puka Beach. We scoffed as other tourists headed towards the shade of the palm trees to relax as we grabbed our snorkels for another look at the reef. We were soon back on the beach though after an encounter with a sea snake! It was back to exploring this beautiful little beach with ice creams in hand.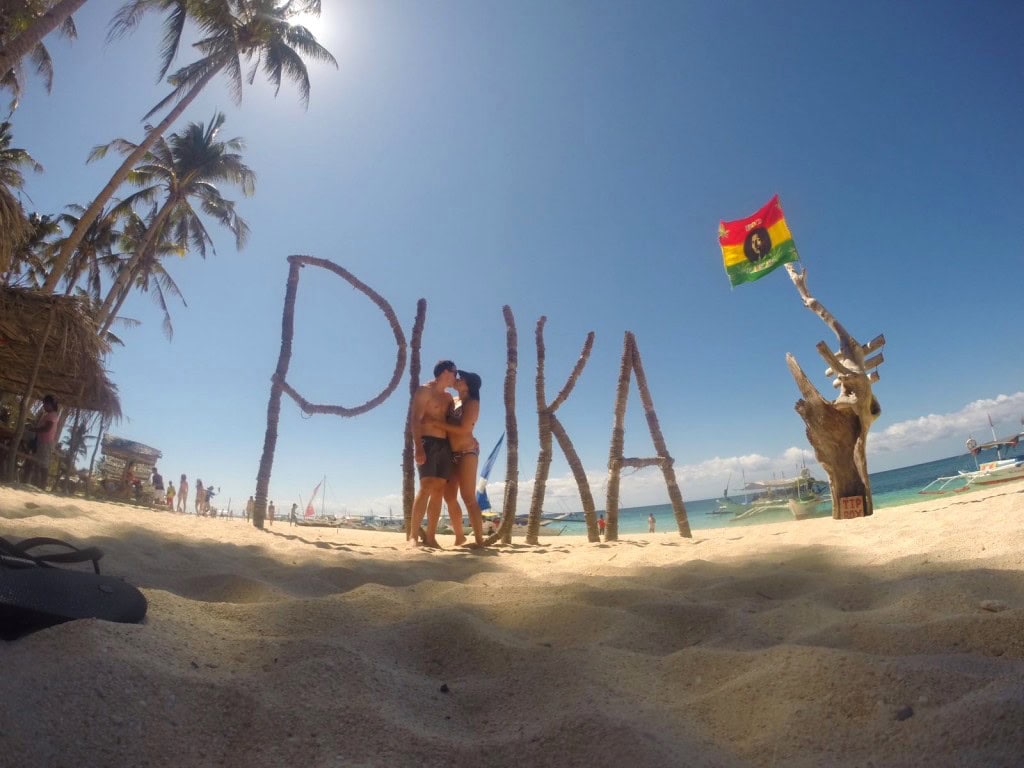 That evening, we headed towards one of the best restaurants in Boracay, a delightful place called 'Mayas'. We had what was the probably the friendliest waiter in Boracay in a local called 'Mon'. He helped us pick the best items on the menu, as well as bringing us a steady stream of delicious and cheap cocktails.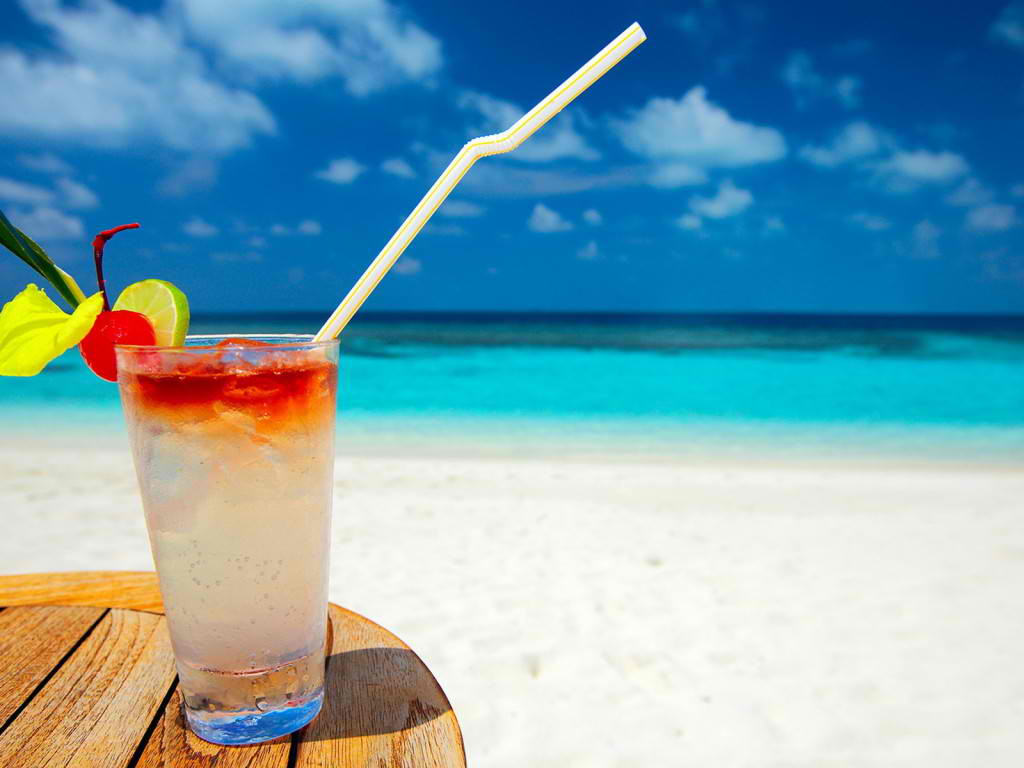 (SOURCE)
I would highly recommend the 'Kilawin Sampler', a delicious starter of mouth-watering seafood, including ceviche, the local favourite of 'Lechon Kawali', crispy fried pork belly and the 'Prawns in Coconut'. After more cocktails, we finished off with 'Turon' – a caramel banana spring roll. Just divine! Filipino food is simple but satisfying and you won't be disappointed here. It was one of those food experiences that stays with you long after. No photos here – I'm a strong supporter of eating your food, not taking photos of it!
The next day we joined a day trip to Ariel's Point. This daily trip is run from Boracay Beach Club and has been a mainstay on the island for several years. If you are staying at the BBC, the trip will cost you around 1,000PHP or 1,200 PHP if you aren't a guest. Costs include unlimited beers, drinks and a lunch.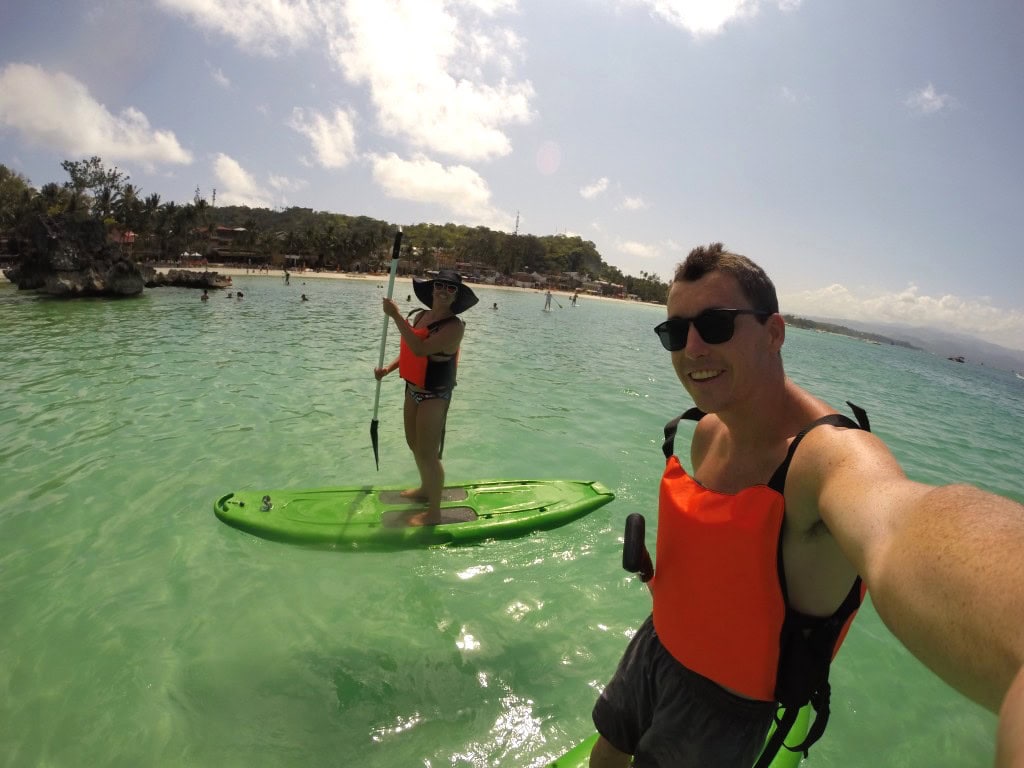 A 20 minute boat ride from Station 1, with San Miguel's served en route, you arrive at a tiny island with high sheer cliffs over shimmering blue water. Chairs, tables and a bar sit among the cliffs that play host to 3 'dive boards'. 5 metre, 8 metre and 15 metre jumps from the cliffs are on offer to visitors, along with unlimited drinks and blaring music. If cliff diving isn't your thing, there are a range of water sports to try, including snorkeling, canoeing and SUPing. A boozy, fun and very dangerous afternoon is on for those who dare.
Our final afternoon in Boracay deserved a fitting farewell, and for us, this was a touch of pure indulgence. A 20 min trike bike from Station 1 (50 PHP) will take you to the world famous Titra Spa.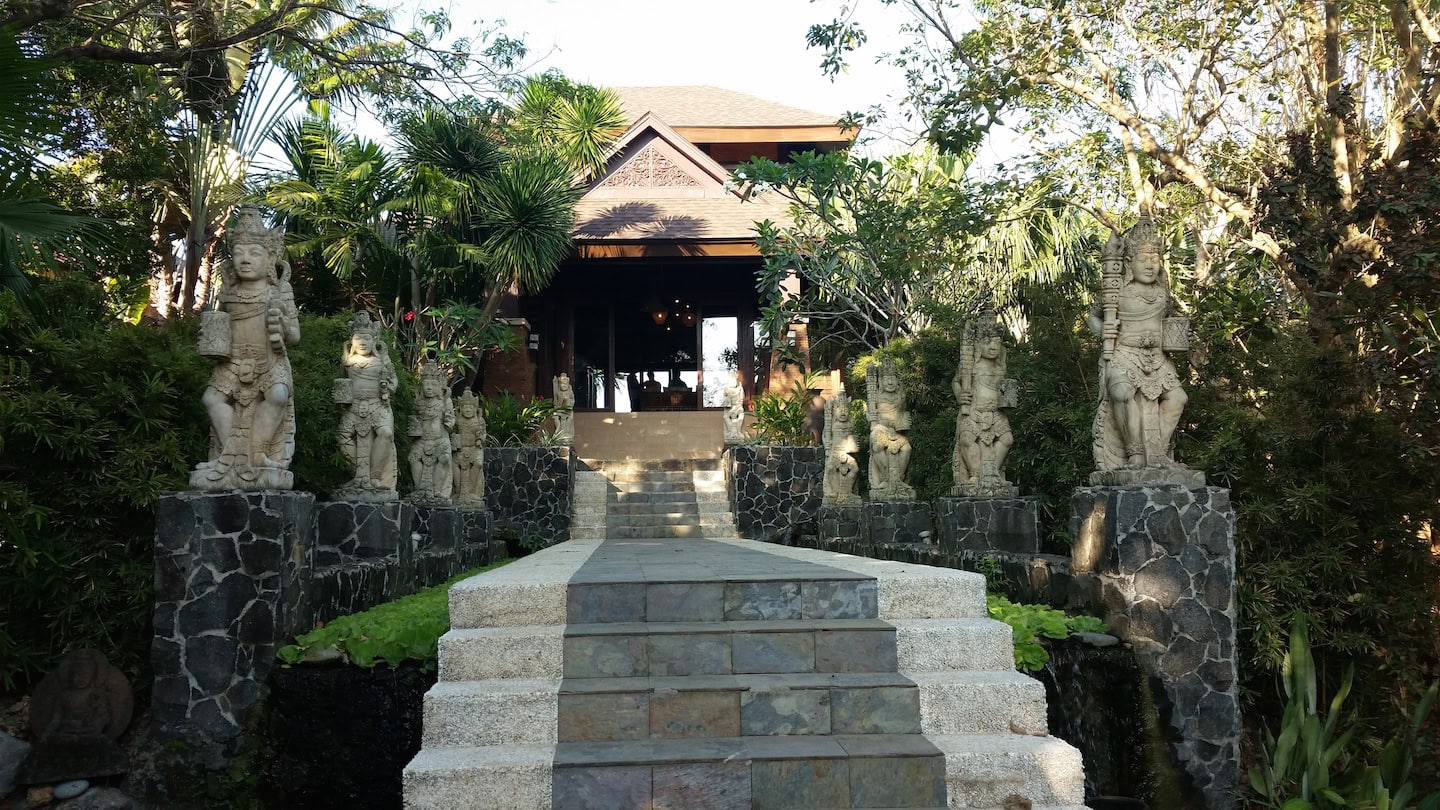 The spa is set in a peaceful, little area, fenced off from the hustle of the rest of the island. A large temple entrance greets you at the front, as well as a warm Filipino welcome. Individual treatments are offered in three separate huts in their gardens. You can choose from a range of packages. We went for a 'Couples Package,' which set us back 14,600 PHP, but it was well worth the splurge! A 90 minute of massage, a shower in Egyptian milk and a honey wrap – truly an indulgent experience, with great service! *Please note that they do not take advance bookings.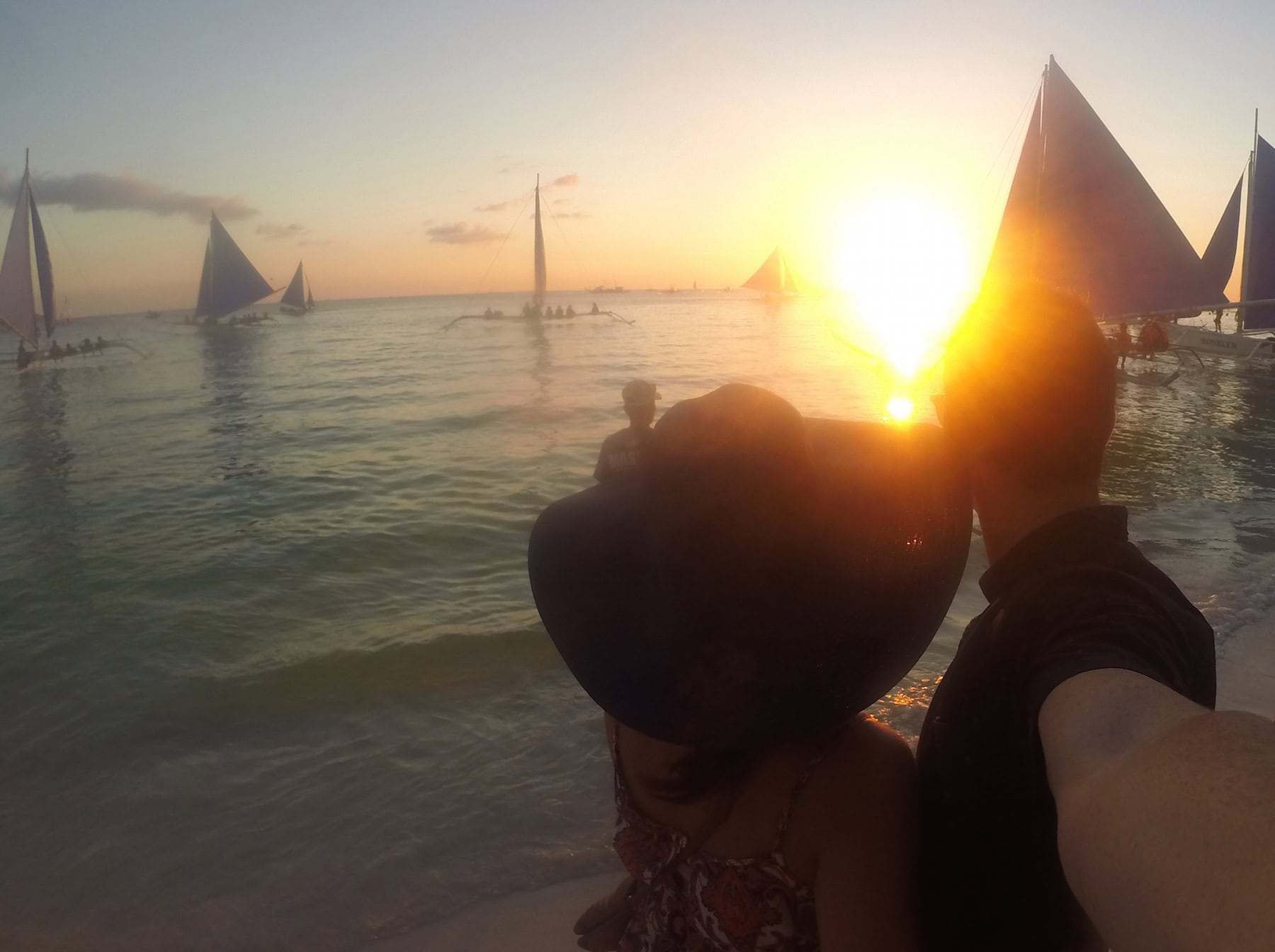 Boracay has moved away from a little secret of Asia to a popular tourist destination over the past 30 years, but still retains Filipino charm and beauty, making it well worth a visit.
Have you been to the Philippines, please share your own tips with our readers in the comments below! Read Next > The 5 Most Unforgettable Places In The Philippines
By We Are Travel Girls Contributor Rachael Gordon of SeekingWanderlust.com
Connect with Rachael  Instagram | Twitter