Charities We Love is a monthly series featuring inspirational charities from around the world. At We Are Travel Girls we care about giving back and hope this series will help our readers learn about charities and non profit organizations that are doing incredible work. This month we are excited to feature Korando Education Center which provides a sanctuary for children in Kenya.
Kenya is a country very near and dear to my heart. During one of my previous trips, I had the pleasure of meeting "Mama Dolfine" and the beautiful children of her school and orphanage. After tragically losing both of her sons, and most recently her husband, Mama Dolfine has selflessly dedicated her life to the children of Kenya. Her non-government operated (NGO) school and orphanage serves as a sanctuary to 200+ students. Some of the local children come for a chance to have an education. Others are of Mama Dolfine's 45+ adopted children, who needed a safe home. She comforts these children, loves them, teaches them about God, and educates them through middle school.

I was introduced to Dolfine and her sweet children through a 501(c)(3)charity called Ripple Effect Project. Over the years, the Ripple Effect Project has helped to provide Dolfine and the children with electricity, land to grow food and fruit to sell. They built a deepwater well, put in a septic system, and an animal pen. Ripple Effect has also provided support to pay the teachers, purchase school supplies and even put shoes on the feet of the children.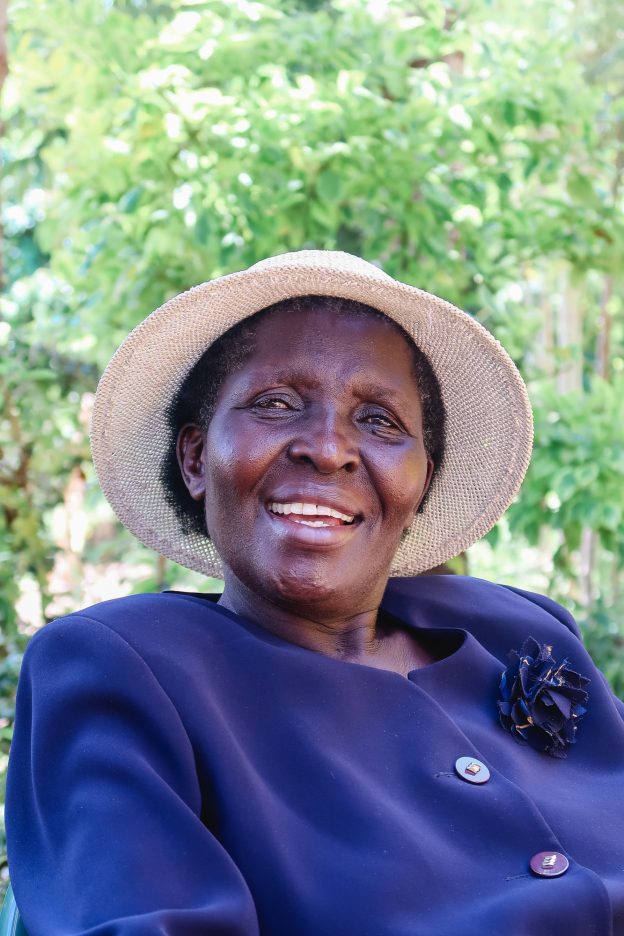 Sadly, Dolfine's school was about to be shut down by the ministry of health, due to the unsafe structure of the buildings. Ripple Effect Project is currently doing incredible work as they attempt to build a new center for the children and Helping Dolfine to continue her life mission.
Today, the Ripple Effect Project is in the first phase of the project. While they have worked very hard to get the new school and orphanage underway, there is still a long way to go. They have an estimated total cost of $300,000 for the new Korando Education Center, with only $100,000 being raised thus far. Without a new school and living space for these deserving children, they won't have a chance at an education. Worse, many won't have a safe place to lay their head at night.

Mama Dolfine really needs our help. The students and orphans of the Korando Education Center are in need of new structures. We can come together to make that happen!
I feel so blessed to have the ability to bring awareness to this cause; sharing about Mama Dolfine and her courageous commitment to the children of Kenya. I ask that you join me in helping Dolfine and Ripple Effect to build the new Korando Education Center. Any donation, large or small, will enable them to continue with their wonderful work!

Your tax-deductible contribution can be made on their website at RippleEffectProject.org/give or sent to:
Ripple Effect Project
School Capital Campaign
PO Box 1956
Waterville, ME 04901
I hope this post inspired you to help this much needed project in Kenya!
---
Do you know of an inspirational charity or non profit organization? We'd love to hear your thoughts in the comments below! And if you'd like a charity to be considered for this series please submit their story via our Charities Submission Page.
To receive our articles and reviews straight to your inbox Subscribe Here.
---
Read More About Charities
---
Misha Gillingham
Connect with Misha on Wildlux.com | Instagram | Facebook | YouTube
Connect with Korando Education Center at RippleEffectProject.org
---
Pin For Later