We Are Travel Girls may collect a share of sales or other compensation from the links on this page.
Over the last few years aerial drone photography has become increasingly popular, and with quality improving and prices dropping they are now more accessible to the everyday traveller. I recently travelled with a drone to Bali and was so excited with the results that allowed me to see a destination from a new and unique perspective!
Before buying a drone I did a lot of research, including the best type for a beginner, what accessories are essential, and practical advice on traveling with it (especially important for us girls!). Personally I would have appreciated being able to find all this information in one place and I received a lot of questions from the We Are Travel Girls community on what drone I was using, so I decided to put together a beginner's guide to selecting your first drone. I hope this will make it easier for you to jump into aerial photography and take your own amazing shots from the sky!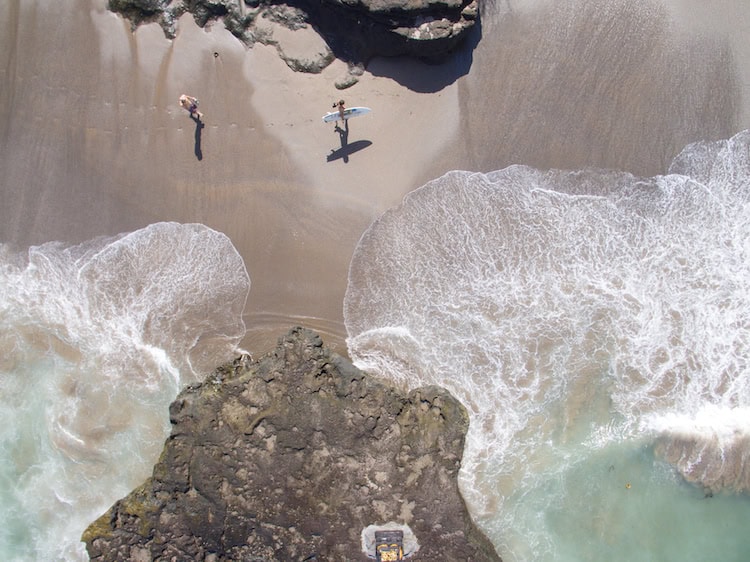 WHAT IS A DRONE?
For those of you who don't know, a drone looks like a miniature helicopter with a camera attached. You fly the drone with a remote controller and they are able to take high quality pictures and videos. A few years ago you would need to buy the drone and camera separately, with many people choosing to attach a GoPro or similar action camera to the drone.
However, it is now easy to buy a "ready to fly" drone complete with everything you need, including the drone itself, a built in high quality camera, and a remote control. You can connect the remote control to your smartphone or tablet to give yourself a real time view of what the drone sees while flying. While using the drone looks relatively complicated, the new versions have made it incredibly easy to get up in the air and take great pictures!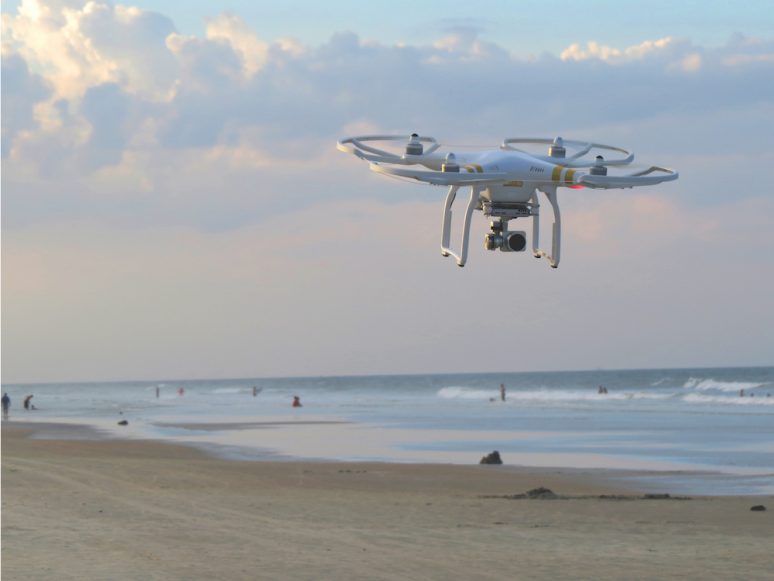 WHAT DRONE SHOULD I BUY?

Undoubtedly the biggest name in drone photography today is DJI, and for good reason. DJI has been making quality consumer drones for years now and recently released the Phantom 4. When I began doing my research I kept seeing DJI and their different versions, so I found it helpful to do a quick rundown of the differences:
Phantom 3 Standard (c. $500)
The Phantom 3 Standard is the cheapest of the drones and the one I would recommend for a beginner. It is still incredibly high quality and can take awesome pictures, but costs less than the other drones in case you have a flying mishap. It has a built in 12 Megapixel camera and can take 2.7K videos, which are both more than enough for any non-professional photographer.
It has up to a 1 km range, but I did find the range I was more comfortable at was 200-300 meters (600-1,000 feet). However, this range was still plenty, especially when first starting out. It is really amazing the quality of technology DJI has been able to fit into the Standard Drone at a lower price point and I would wholeheartedly recommend it to anyone looking to get into drone photography.
Phantom 3 4K (c. $600)
The Phantom 3 4K is a newer option, and as the name suggests it increases the video capabilities from 2.7k to 4k. This is good for future proofing, as 4K becomes more common both online and on TV. However, the rest of the features are the same as the Phantom 3 Standard. Unless you desperately need 4K video for some reason, I would stick with the Standard or go up to the Phantom 3 Advanced.
Phantom 3 Advanced (c. $700)
The next step up is the Phantom 3 Advanced. It has the same 12 MP and 2.7K camera as the Standard, but includes a new technology called "LightBridge" which dramatically increases the range. Without getting too technical, it means that the range goes up to 5km (3 miles)! I did have some "weak signal" warnings when flying my Phantom 3 Standard too far, but the technology in the Phantom 3 Advanced means you can fly your drone as far as you could possibly want. Once I get more experienced with the Phantom 3 Standard I will probably upgrade to the Advanced, because this increased range opens even more options for great shots!
Phantom 3 Professional (c. $1,000)
The highest end model of the Phantom 3 family is the Professional version. The Professional is identical to the Advanced except it increases the camera to take 4K video. The still photography remains the same throughout all the versions, but if you are looking for the increased range of the Advanced with 4K video then the Professional is the way to go. Another nice bonus is the Professional version includes a more powerful battery charger than the other versions. As I'll discuss below, average flight time is 20-25 minutes on a fully charged battery, so having the ability to charge batteries quicker is a welcome improvement.
Phantom 4 (c. $1,200)
The newest and most advanced of the Phantom drones is the Phantom 4. I haven't had the pleasure of flying the newest drone, but it sounds pretty amazing. The battery size is larger than the Phantom 3 series, meaning you can fly for closer to 28 minutes on a charge. It can also fly much faster than the Phantom 3, so if you have ever desired to get into drone racing (yes, this is really a sport!) then this would be the drone for you. The Phantom 4 is packed with all new technology, including anti-collision sensors so you can fly it indoors! However, given how expensive this drone is I would not recommend it when just starting out, unless money is no object.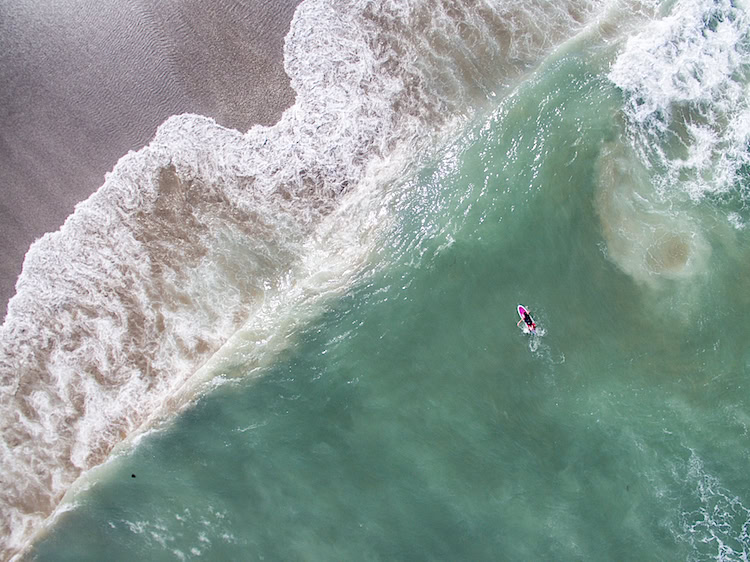 PICKING YOUR DRONE ACCESSORIES
Now that you have picked out your first drone, there are some accessories you will definitely want to get, especially for travel:
Hard Shell Backpack or Case?
I would strongly recommend getting a hard backpack or metal case to project your drone during transport. I bought the official DJI Hardshell Backpack specifically made for the Phantom 3 Series and it fit perfectly. The backpack has moulded foam compartments for everything you need, including the drone itself, spare batteries, propellers, and the charger.
The backpack was a breeze to bring on an airplane and easily fit in the overhead bin. However, its pretty big so you may need to go lighter on other carry on items. Another note is when traveling on an airplane you must keep the drone batteries with you in your carry on and not in your checked bags.
A negative for the hardshell backpack is it does make you look like a real life ninja-turtle, so if aesthetics are important you might want to opt for a more sleek metal case. However, whilst the metal case is useful for plane travel, its a pretty awkward option for day to day use, imagine hiking with a suitcase! There are plenty of options for both, just make sure you buy one that specially fits your drone model.
Spare Batteries
As I mentioned before, my average flight time was about 20 minutes on a fully charged battery. This isn't much time, especially if you traveled to a remote location to get some special footage, so I would highly recommend investing in at least one spare battery. An empty battery can take 45 minutes to an hour to fully charge so you could charge a spare while flying if you have a power outlet handy. I found 2 batteries total was enough when just starting out. While 20 minutes might not sound like a long time in the air, flying is pretty mentally exhausting (avoiding obstacles, changing angles, chatting to local children who inevitably gather around you, etc) so I was ready for a break after using 2 full batteries.
Lens Filters
The camera that comes with the Phantoms is great, but if you are looking to add more of a cinematic feel you can buy lens filters specifically made for the drone. There are a lot of filter options, so I bought a PolarPro 3 pack containing a Polarizing Filter, an ND4, and an ND8. I'll do a more detailed post later on the best way to use these filters, but they are very similar to how you would use filters on your normal camera and can make your pictures and videos look even better!
Memory Card
All of the drones do come with a memory card but the size might be too small depending how many pictures and videos you plan on taking. I upgraded to a 32 GB MicroSD card to make sure I had plenty of space and would transfer all of the pictures to my computer after I was done flying for the day. Make sure to buy a high quality memory card, preferably a "Class 10" or "UHS-1" version, so it will be fast enough to record the HD video.
Spare Propellers
No one ever plans on crashing their drone, but if you do hopefully it will just damage one of the propellers. The drones come with 1 spare set, but they are very cheap (~$8), so it's always worth having a few extra sets handy in case something happens. There's nothing worse than traveling to a great destination with your drone only to find out one of your propellers is damaged and you don't have a spare!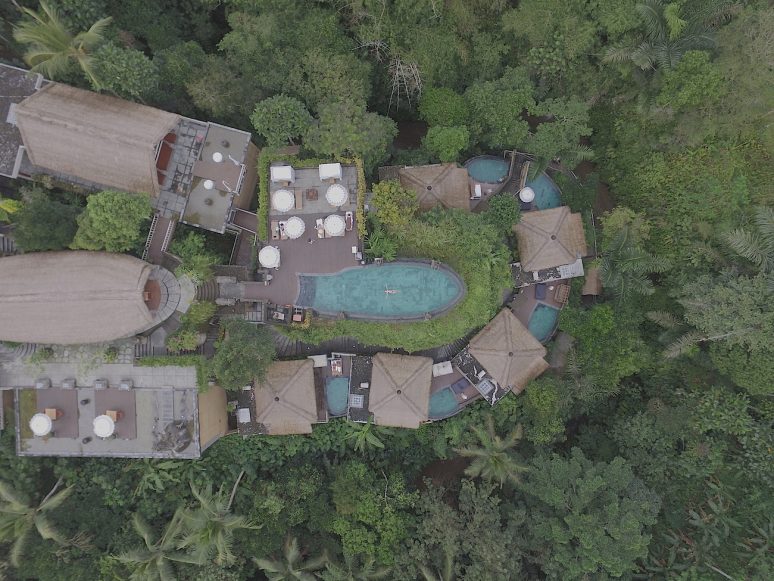 I hope you enjoyed this drone buying guide and it encouraged you to bring one along on your next trip! It is really amazing to see places from a bird's eye view and I've found myself wanting to travel to new places just to fly it.
Whilst this post may seem like an advertisement for DJI (I wish it was!), I actually did go to a store and hand over my credit card to purchase my drone! As always, all views expressed are my own.
By We Are Travel Girls Founder Becky van Dijk of BeckyvanDijk.com, in collaboration with Salty Collective.
Connect with Becky Facebook | Twitter | Instagram