There are lots of stories about love at first sight and I may not have found it yet in my personal life, but I've definitely found it in traveling more than once! Visiting Verona, the city of Romeo and Juliet, this summer also meant facing love at first sight straight on. I found pieces of heaven all around. Whilst there, I learned to love myself and appreciate life by watching. I'm not kidding, ten different weddings that took place on the streets of Verona the same day as my birthday.
If you would have asked me before what I imagined this city to be, I would have told you that I didn't have big expectations at all. But of course that changed the minute we arrived, and now when I talk about Verona my face lights up like a christmas tree. The city of Romeo and Juliet. The city of love. The city made for fairytales. The city that never dies. Mention the city as you wish, but just remember that your life will change after this experience with the romantic versions of the Italian lifestyle. Whatever narrow street corner I ended up in I always stood by my motto: "Remember it, capture it"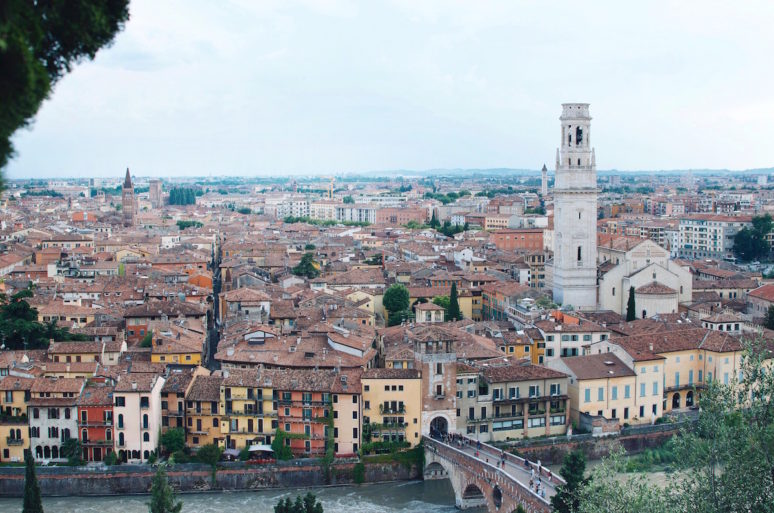 WHEN TO VISIT VERONA
Verona is one of those cities that is meant to be visited during the summer. I personally find it most suitable to visit early June to mid July. At this time of the year the streets are crowded with tourists and attractions, the church bells sound nonstop for all of the weddings, and you don't have to worry about missing anything due to bad weather.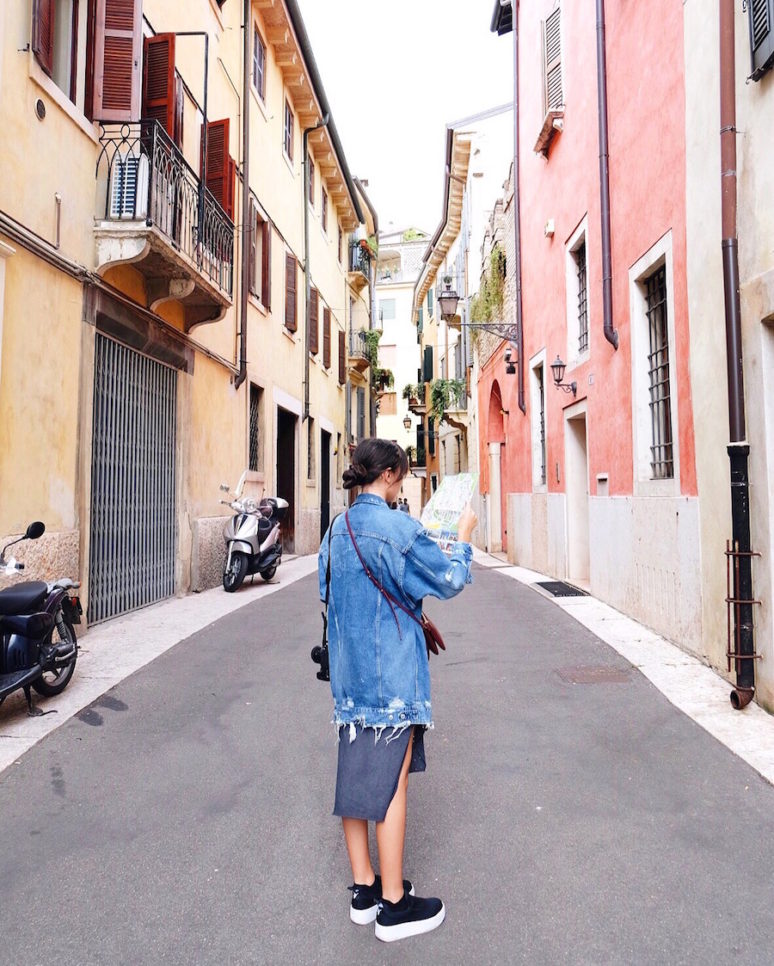 VERONA SIGHTSEEING
Verona is full of must see places, such as Ponte Pietra, Piazza delle Erbe, Castel San Pietro, Arena di Verona, and of course the famous Casa di Giulietta (Juliettes Balcony) which I only got just a glimpse of because I didn't have the patience to wait in the crowd of other tourists. If you're planning to visit Verona you should promise yourself one thing – read about Verona beforehand. And then when you arrive buy a city map and just wander around. Or you can take the city sightseeing bus which is a great way to get around. After a day of sightseeing I suggest you enjoy a traditional night at the opera.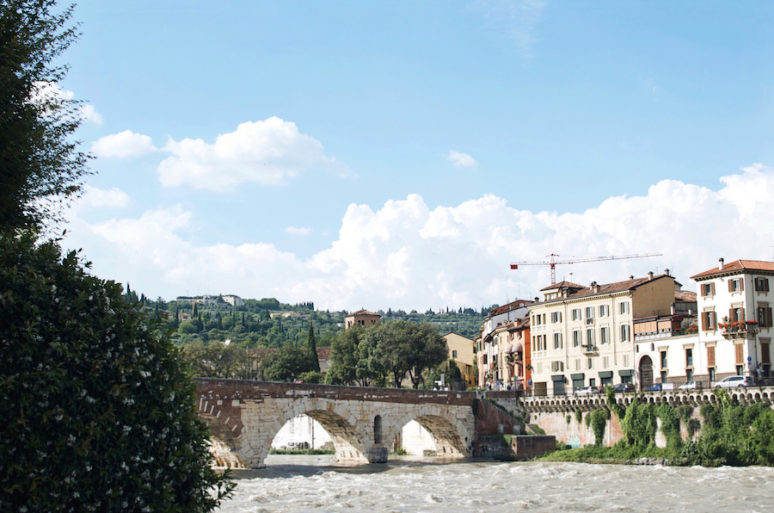 FOOD AND DRINKS
Whilst I didn't dine here, I would suggest the one of a kind dining experience at Ristorante Maffei.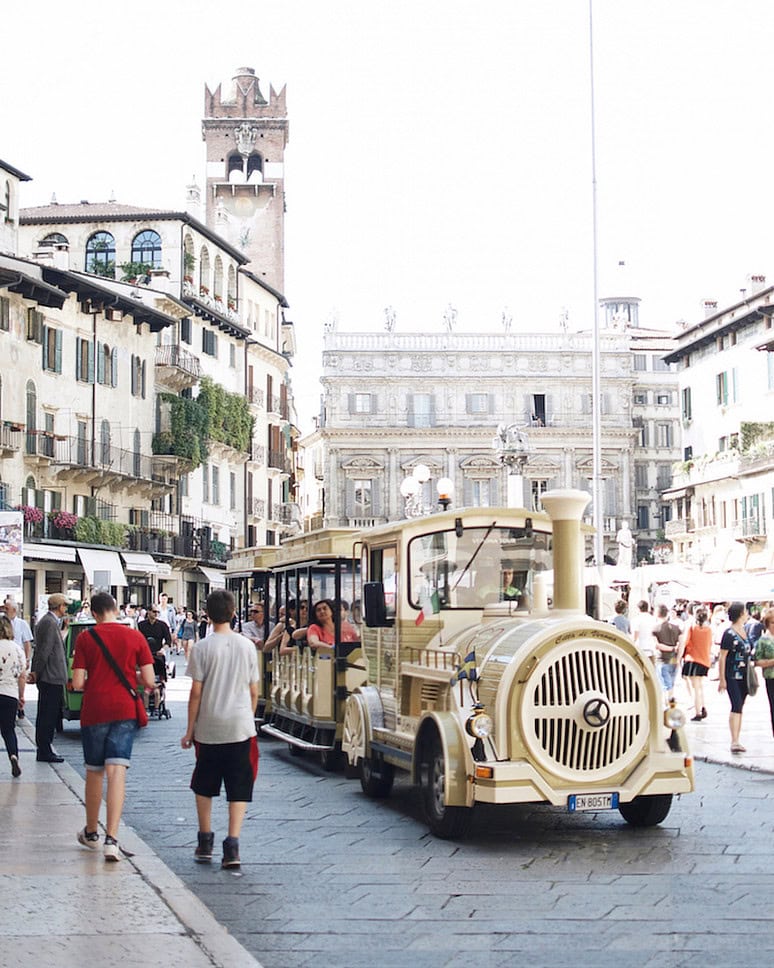 WHERE TO STAY IN VERONA
There's always hotels and apartments to rent in Verona, but I was extremely happy with my decision to stay in central Milan at the Uptown Palace. Whilst Verona is a beautiful town, it is not a large city, so there are less options for places to stay. Since its easy to get to Verona by train, you won't miss out on any of the sights by seeing it in a day tour.
Shakespeare once said "there's no world without Verona walls. And if you want to understand the meaning of that statement there's only one option, and that's to visit Verona!"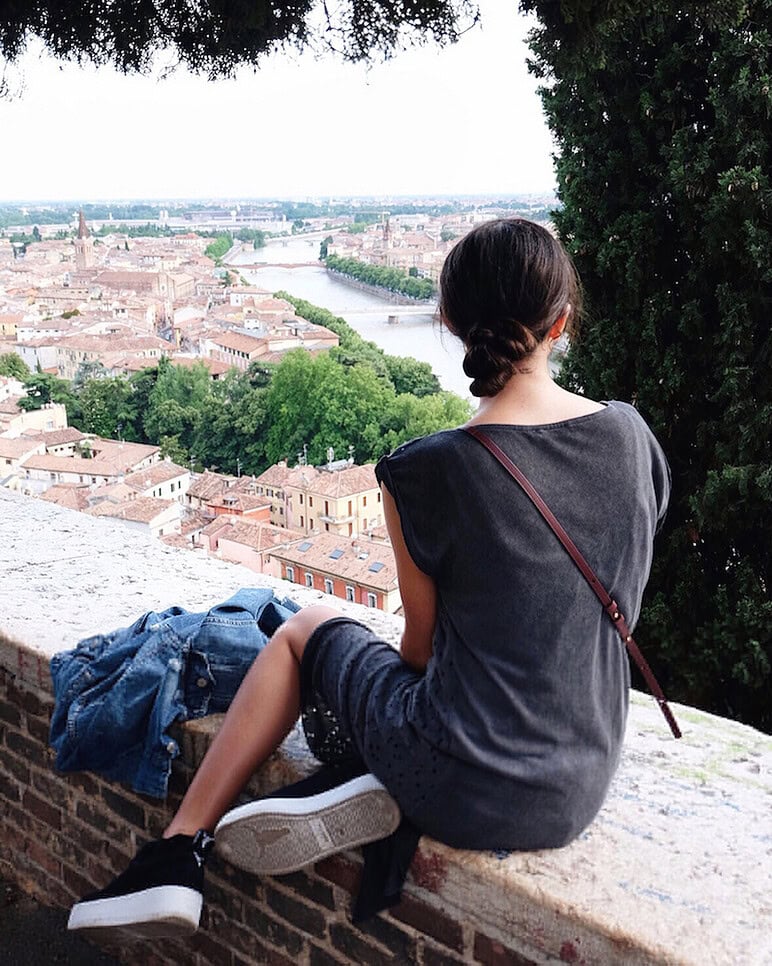 ---
We hope that this article has inspired you to visit Verona. If you have any questions about the destination or have your own travel tips to share please leave these in the comments below.
Do you want to share your own travel tips by guest writing for We Are Travel Girls? Please visit our Contribute page for guidelines and to submit your article.
---
---
Read More About Italy
---
We Are Travel Girls Contributor Viktorija Ackar
Connect with Viktorija Instagram
---
Pin For Later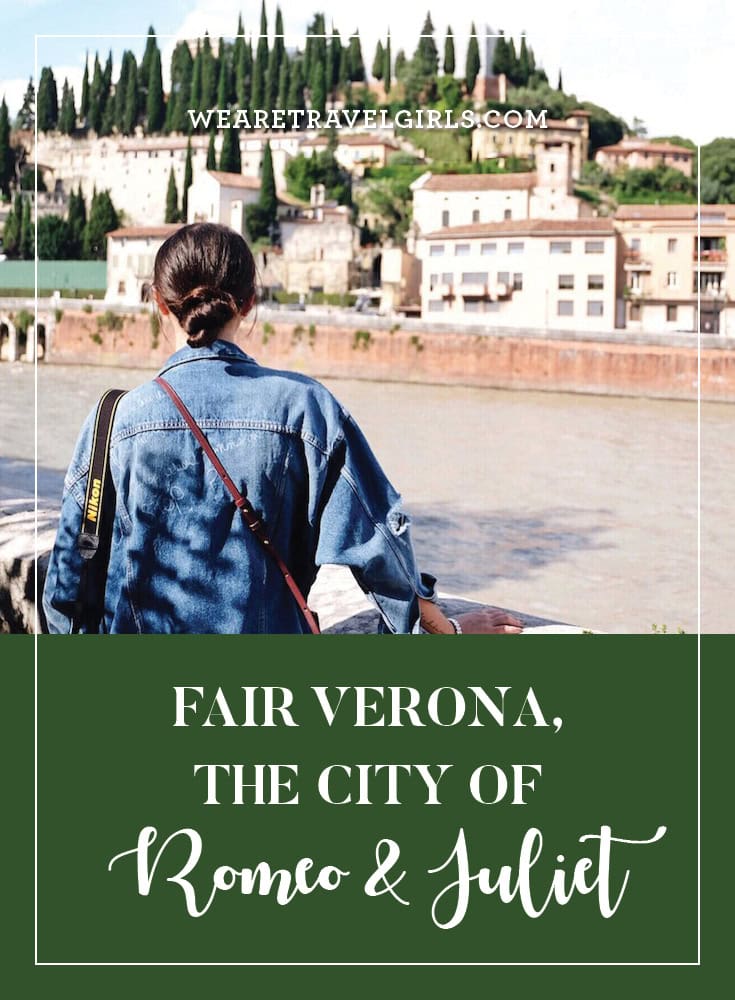 This website is a free resource and to keep it free for our readers we may use affiliate links in our articles. If you make a purchase via the links on our site you will pay the same price, but we may receive a small percentage which helps us to keep bringing you new and informative travel content every day! Any products we endorse we personally use and love. Please see our Disclosures for more information.