Wishing all of our readers, followers and subscribers a Happy New Year from the team at We Are Travel Girls!
2018 has been another great year for We Are Travel Girls. Despite being a very small team we are proud of how much we have been able to accomplished so far with this community, and we continue to work hard every single day to progress the company forward, helping to promote travel girls, and finding new ways to connect women both online, and offline at our meet-ups and getaways. We are passionate about our We Are Travel Girls community and grateful for women like you who make it possible, which inspires us to keep pushing the business forward to offer new ways to promote and connect travel women around the world!
This year we got to meet more women from the community than ever, welcoming nearly 50 girls on our Travel Girls Getaways and hundreds of women at our meet-ups. We hope that 2019 will be even better with more events, meet-ups and getaways than we have hosted in previous years, giving you more opportunities to connect with other travel loving women like you.
Thank you to everyone who has been part of the community in any way during 2018. Thank you so much for your support and your positive messages which mean the world to us! We built this community out of a love for travel and the desire to inspire women. We didn't just want to share our own travels – we wanted to share the travels and adventures of women from all different countries and backgrounds. We believe that our ethos, beliefs and values help our community to stand out and we hope that this makes you want to be apart of it.
Read on below to find out what we accomplished in 2018 and what we are planning for 2019!
With love from the Founders of We Are Travel Girls,
Becky & Vanessa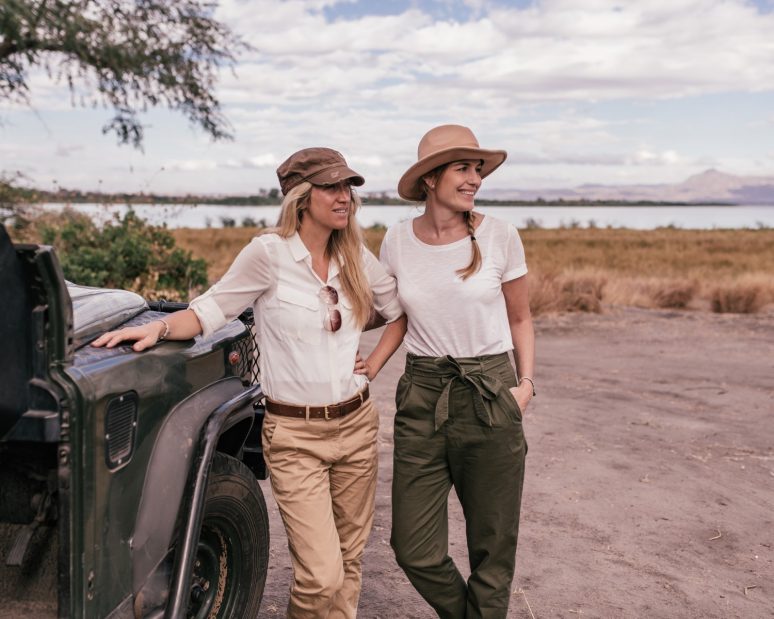 SO, WHAT DID WE DO IN 2018?
Well we worked our b*tts off! Excuse the language, but just to be realistic about this dreamy travel life – it's definitely a lot of hard work. BUT, we think the amount of work we put into We Are Travel Girls is what differentiates us from other travel groups. This year we ran 5 Travel Girls Getaways, Becky hosted two retreats in Bali and then spent most of November in Morocco hosting our Southern Morocco Tours. We worked tirelessly to make sure that these trips were meticulously planned and included some once in a lifetime and truly special experiences for our guests.
In September, Becky and Vanessa hosted our first impact trip to Malawi. To say this was a truly magical, inspiring and heartbreaking trip all at the same time doesn't even begin to explain this trip. The Malawi expedition brought a group of women to explore the country, going on some incredible safaris, hiking mountains, staying on a magical private island with no electricity, but also spending time with local communities, meeting young women in the schools, learning about the challenges that face Malawians and presenting the money that the WATG community raised to donate. We laughed, we cried, we shared personal experiences, we drank many sundowners and we decided that we would go back and do it all again in 2019 and we hope you will join us!
Whilst there were many highlights in 2018, and the Malawi trip was a standout highlight for both of us, here are some of the other highlights of 2018 we are very proud of:
We welcomed nearly 50 women onto our Travel Girls Getaways
We launched Charities We Love, an article series that brings a spotlight to organisations, non-profits and charities around the world that are doing good
With the help of our guests we raised $14,000 for a reusable Sanitary pad fundraiser for school girls in Malawi
We banded together with other bloggers to raise $6,500 for supplies to be sent to Lombok following the devastating earthquakes
We published 260 travel articles from around 200 women around the world
We officially launched our Ambassador Programme and welcomed three ambassadors to the team, Anna Kloots, Amanda Twine and Sarah Bryant. Read more on our About Page.
We interviewed several inspirational women for our monthly interview series Ladies We Love
We launched Ladies We Love live and started interviewing women over a glass of wine for our YouTube channel!
We featured hundreds of girls on our Instagram sharing useful Traveller Tips for every single feature
We got a lot better at video production (!) and our We Are Travel Girls YouTube channel looks better than ever with videos from our recent Travel Girls Getawaways
We hosted community meet-ups in London, Los Angeles, Sydney and Lisbon.
And on a more personal note, Becky eloped and got married (in secret) on a beach in Australia to Ryan (our awesome web developer, editor and retreat manager!) and Vanessa and her family moved back to California (after living in London for seven years) where she is currently enjoying the sunshine and surf!
WHAT ARE OUR PLANS FOR 2019?
As 2018 drew to a close we spent time on business planning and confirming our focus for We Are Travel Girls for the next year and beyond. As the community has grown, we have seen that the most valuable thing we offer is bringing together women who are part of it, and creating a place where you can connect with one another in person, not just over the internet!
With that in mind we are making our Travel Girls Getaways a core focus for our business. We will continue to publish travel articles on our blog and inspire travel through our social accounts, as well as host meet-ups, but we will also be working hard to grow the number of destinations we travel to and trip types available. This year we also recognised the need to be a voice for responsible and ethical travel, so where possible we will be including eco initiatives into our getaways and also writing more about eco travel on the blog.
Things To Watch For:
Travel Girls Giving – This is probably one of the things that we are most excited for in 2019! Both of us feel very strongly about responsible travel and also about using the platform and community that we have built to do some good. We don't profess to be perfect or know everything about responsible travel but we do want to learn and find ways to share this with our audience. We are currently mapping out exactly what Travel Girls Giving will be, but in the interim you can follow us @TravelGirlsGiving on Instagram and read the past Charities We Love features.
Events featuring inspirational speakers and panel interviews hosted in LA and London
More Responsible and Ethical Travel articles and tips. We are learning more about this ourselves and we plan to bring more tips to the community about how to travel responsibly
Business & Blogging Course – Becky spent six months putting together the full Business & Blogging curriculum for our Bali Retreats and she will be launching the full course online in early 2019! The course will be an in depth guide to getting started with your business and blog; building your brand; gaining traffic with a full guide to SEO; how to earn a steady monthly income from the blog; which social channels to use for your business and so much more! Subscribe to be first to know when the course goes live.
Monthly Surf Meet-ups in California with Vanessa
New Travel Girls Getaways destinations including Turkey – Cappadocia, Istanbul and Pammukale; Jordan & Petra; Peru; Sri Lanka and much more!
Our first ever Luxury Ski Getaway in the Austrian Alps – hurry, there are still a few spots left!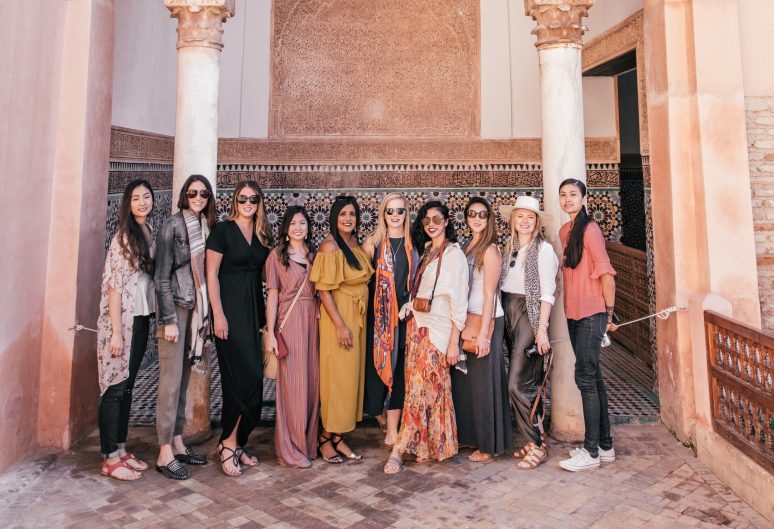 SOME INSPIRATION FROM OUR FOUNDERS
We are all dreamers, and many of us are dreaming of quitting our day jobs to travel. Well that does seem like a dream doesn't it?!
Well, actually that is what we did!
Back at the end of 2015 Becky launched the We Are Travel Girls Instagram account whilst she was working full time heading up a team of financial advisors at UBS Private Bank in London. In just over two years, together with Vanessa we have taken that feature account and turned it into a community of women all over the world. A community that can meet offline at our events and trips, a community that can be inspired to travel the world, a community that can learn together about being responsible and ethical travellers, a community that we LOVE!
Launching a business is an incredible amount of hard work, it can be frustrating and you have to put every ounce of your energy into it – every single day. Gone are the days of the corporate 9-5 you so desperately wanted to escape, now you get to work 7 days a week instead! But the journey to achieving your goals is rewarding, and for us we especially felt this when we saw the true friendships that were made during our getaways this year and when we welcomed several girls back onto our trips who had joined us in 2017.
We want our community to not only connect you with other women who love to travel, but also to inspire you to go out and pursue your dreams, whatever they are. We did!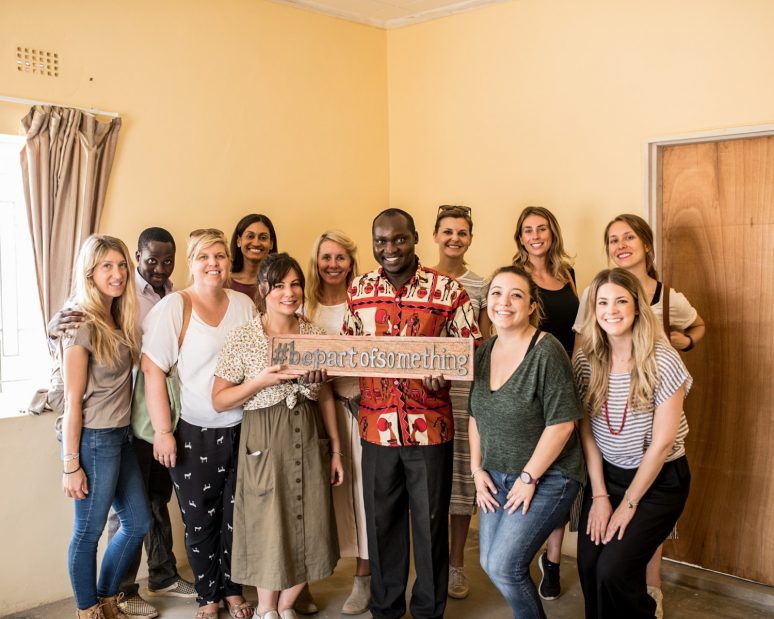 ---
HOW CAN YOU GET INVOLVED WITH THE COMMUNITY IN 2019?
Read 16 Ways To Be Part Of The WATG Community
Subscribe to our email list to receive new travel articles, ambassador travel opportunities, giveaways, new Travel Girls Getaways and special offers straight to your inbox.
---
Thank You and Best Wishes For 2019
We hope that this year brings you everything that you wish for!
---
SaveSave