When I was younger, my one and only love was the sea. Relaxing at the beach, jumping into the waves, getting tanned, literally doing nothing. It was only years later that I discovered my passion for hiking. So travelling through South America it was without any question – I needed to go to Patagonia. Coming from Buenos Aires, I booked a direct flight to Ushuaia, which is the capital of Tierra del Fuego, and regarded as the southernmost city in the world.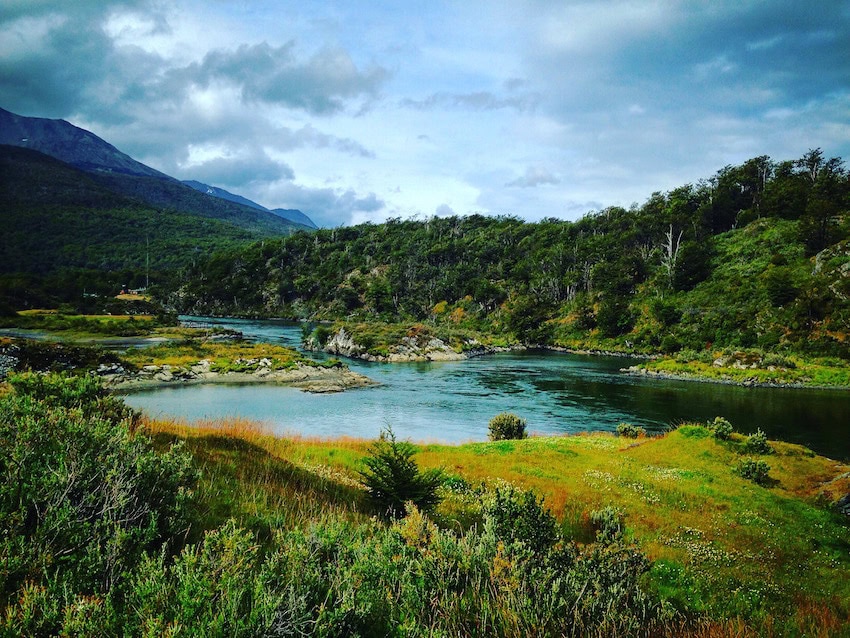 Some of my friends had already told me that, if under time pressure, Ushuaia would be the one city they would recommend to leave out. But as I am a rather stubborn person I needed to see for myself and can now tell you – it's true! Let's put it this way, I've definitely seen more beautiful places, but hey, at least now I can say that I've been in the southernmost city in the world. Furthermore, the Tierra del Fuego National Park is definitely worth a visit. If you got the time, there are a lot more options around town to discover, like Laguna Esmeralda or going on a cruise along the Beagle channel, discovering Ushuaia and the arctic wildlife by boat.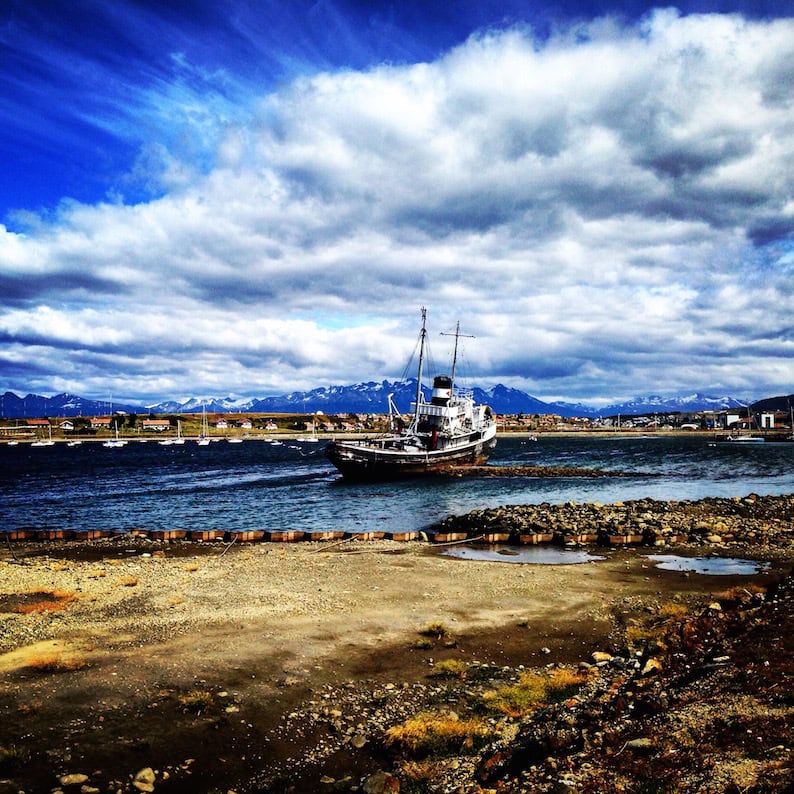 My journey then led me to Punta Arenas, followed by Puerto Natales, which was my base for the excursion to the famous Torres del Paine National Park, one of the most popular national parks in Chile. First taking the bus, your means of transportation then depends on the route you chose and will either be another bus or the catamaran. I chose the W-trek from east to west, as I had to adapt to the availability of beds and camping sites.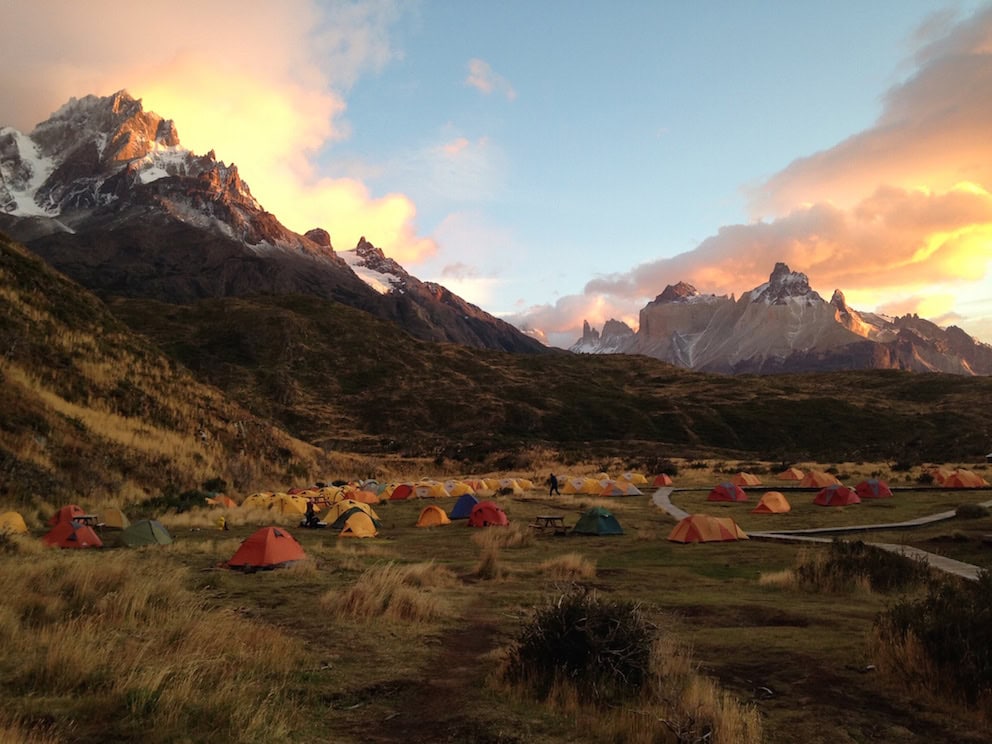 Yes, sunshine and blue skies make hiking one of the best experiences ever, but the weather gods weren't always smiling upon us. After hiking for hours through rain and snow, we finally reached the top to find a white wall of clouds instead of the famous three towers (torres). But then again, when you wake up in the morning to a view like this (photo above), it makes you forget all the rain, wet clothes and physical strains.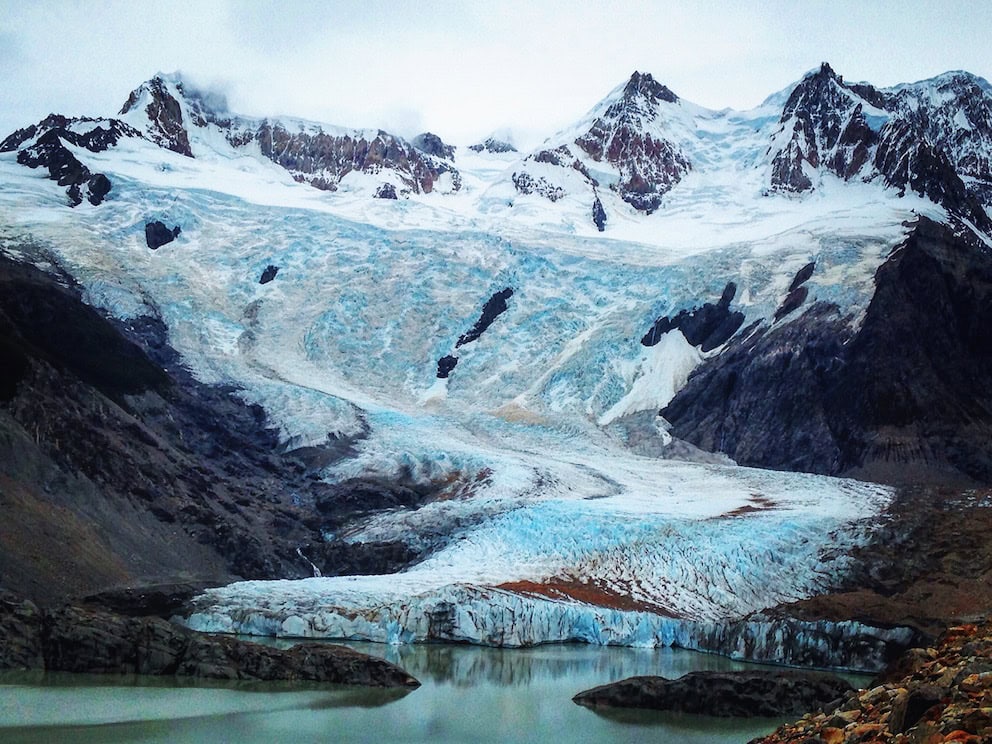 Having recovered in Puerto Natales after returning from Torres del Pain, I headed to El Calafate, to visit the world-famous Perito Moreno Glacier. If possible, you should spend some hours in the park, watching blocks of ice fall off splashing into the water.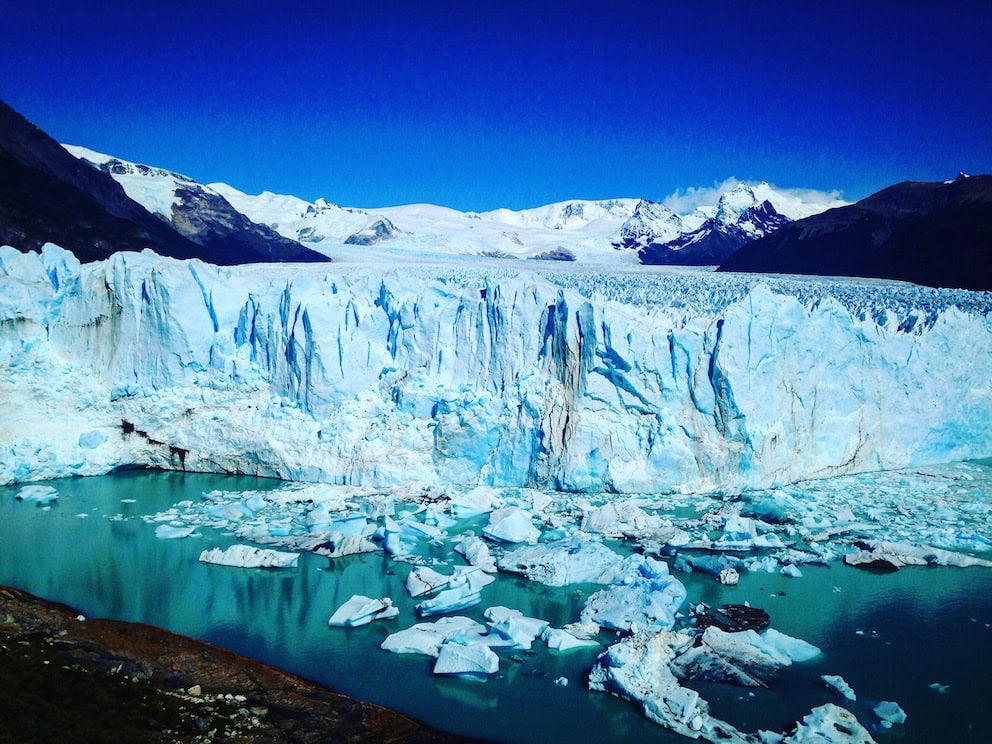 My next stop was El Chalten, a small town which is all about day hikes. If you carry your own tent, multi-day treks are possible as well. Having been super lucky in terms of weather conditions, El Chalten has been one of my favorites within Patagonia. Most of the time I went hiking by myself, but on my last day my friend Anne, who I first met in Punta Arenas joined me, making it the perfect end to a fantastic hiking adventure.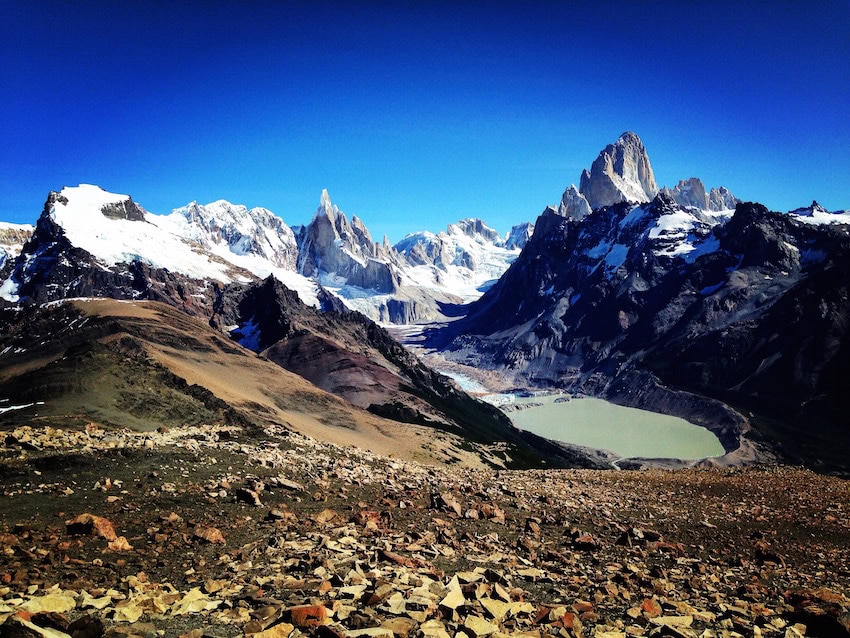 Coming from the south, most people end their trip through Patagonia in San Carlos de Bariloche. It is located within the Nahuel Huapi National Park and known for its huge Lakes District. Bariloche serves as a base for many excursions in the region and offers skiing, trekking and mountaineering facilities. I arranged to meet a friend I got to know in Torres del Paine and we decided to go on a bike ride along circuito chico. As Bariloche is a paradise for chocolate and ice cream lovers, we enjoyed our ride even more, having this reward in mind.

PATAGONIA TIPS
The weather is incredibly unpredictable, so make sure you are well-equipped for every kind of weather.
If you are travelling on a budget or under time pressure, try to book in advance. This applies for flights as well as accommodation. I didn't, because when travelling I usually try to plan the least possible in advance, but could have saved a lot of money that way.
There is no problem going hiking as a single traveller. I did so myself, and lucky me, on my second day I met a bunch of people, forming the "international expedition team" and taking up the challenge of Torres del Pain.
If you are coming from Punta Arenas heading to Puerto Natales/Torres del Paine it is cheaper and easier to go grocery shopping in Punta Arenas. If you need outdoor gear or the like, there is also a duty-free zone called zona franca.
Which brings me to my next point: Did I have poles? No. Did I have trekking shoes? No. Did I have water-resistant gear? No. Would I recommend people to get those things before going hiking in Patagonia? Definitely!
In Puerto Natales you can find some places where you can rent gear for reasonable prices. There are also laundry services which vary big times regarding prices (Feel free to message me on Instagram. I'd be happy to give you my personal advice).
Try to drink water from rivers rather than from the refugios.
Enjoy every minute of it!
If you want to get more detailed info regarding accommodation, transportation, treks, food, safety etc, feel free to contact me. I'd be happy to help!
---
We hope that this article has inspired you to visit Patagonia. If you have any questions about the destination please leave these in the comments below.
To receive our articles and reviews straight to your inbox Subscribe Here.
---
Read More About South America
---
We Are Travel Girls Contributor Lena Kuhlmann
Connect with Lena Instagram
---
Pin For Later