Charities We Love is a new monthly series featuring inspirational charities from around the world. At We Are Travel Girls we care about giving back and hope this series will help our readers learn about charities that are doing incredible work. This month we are excited to feature DAKTARI Bush School & Wildlife Orphanage!
Located in the South African bush near Kruger National Park, DAKTARI Bush School & Wildlife Orphanage is a non-profit organization that aims to educate local children about the environment and ignite their passion for wildlife. Each week we welcome eight grade eight learners to our camp to attend lessons, do activities and interact with the animals in our wildlife orphanage. International volunteers teach the lessons and guide the children in caring for the animals. The wildlife orphanage located in the South African bush near Kruger National Park, and is home to more than eighty animals that are with us because they are unable to survive in the bush. They live out their lives here, acting as animal ambassadors to the children.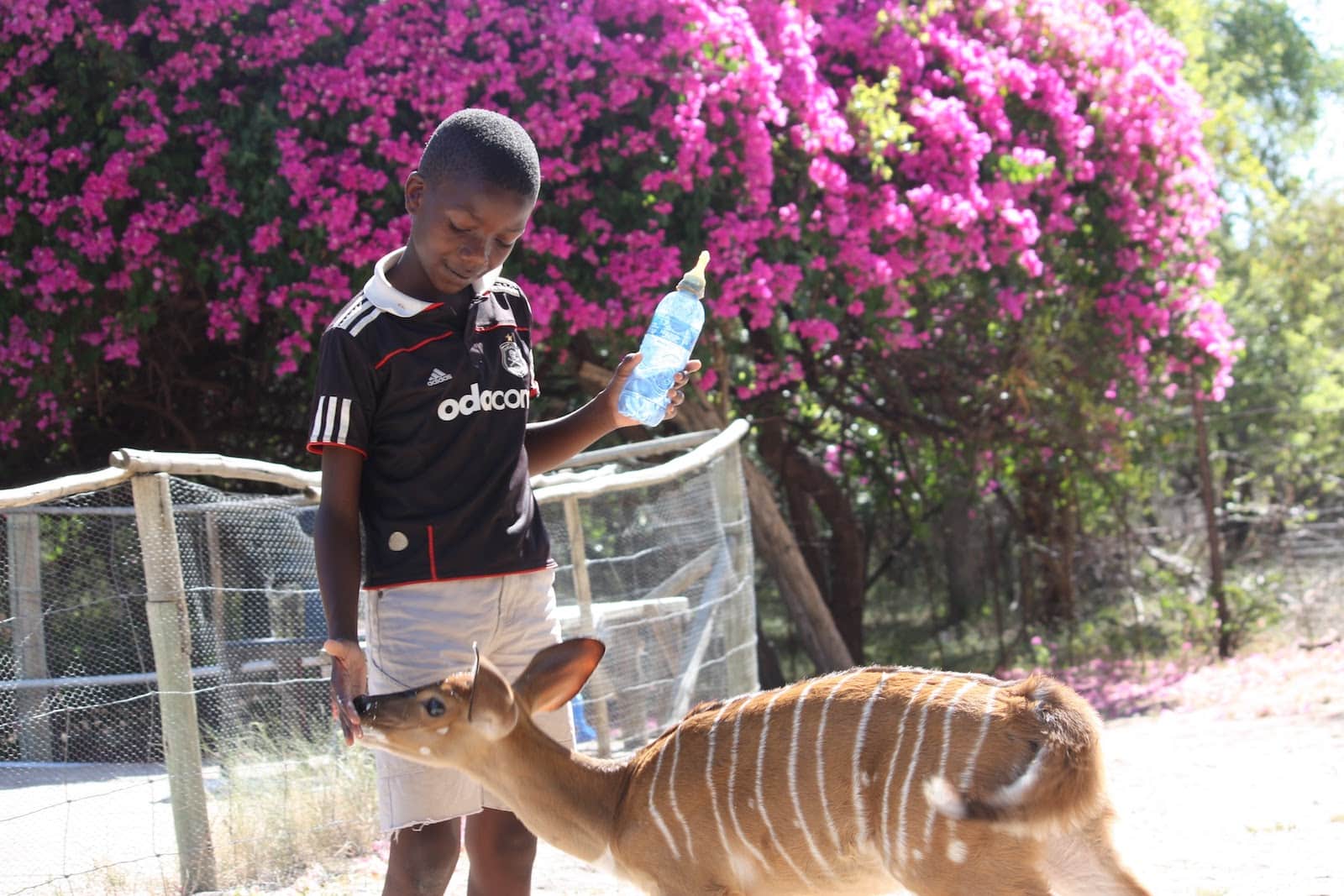 Our work also extends outside of the camp. We run an outreach program that extends our influence into the local communities. Each week we host two Eco Clubs at the local secondary schools to reinforce the education the students receive at DAKTARI. We also run a Job Hunting Program where we help local unemployed youths gain the skills they need to find a job.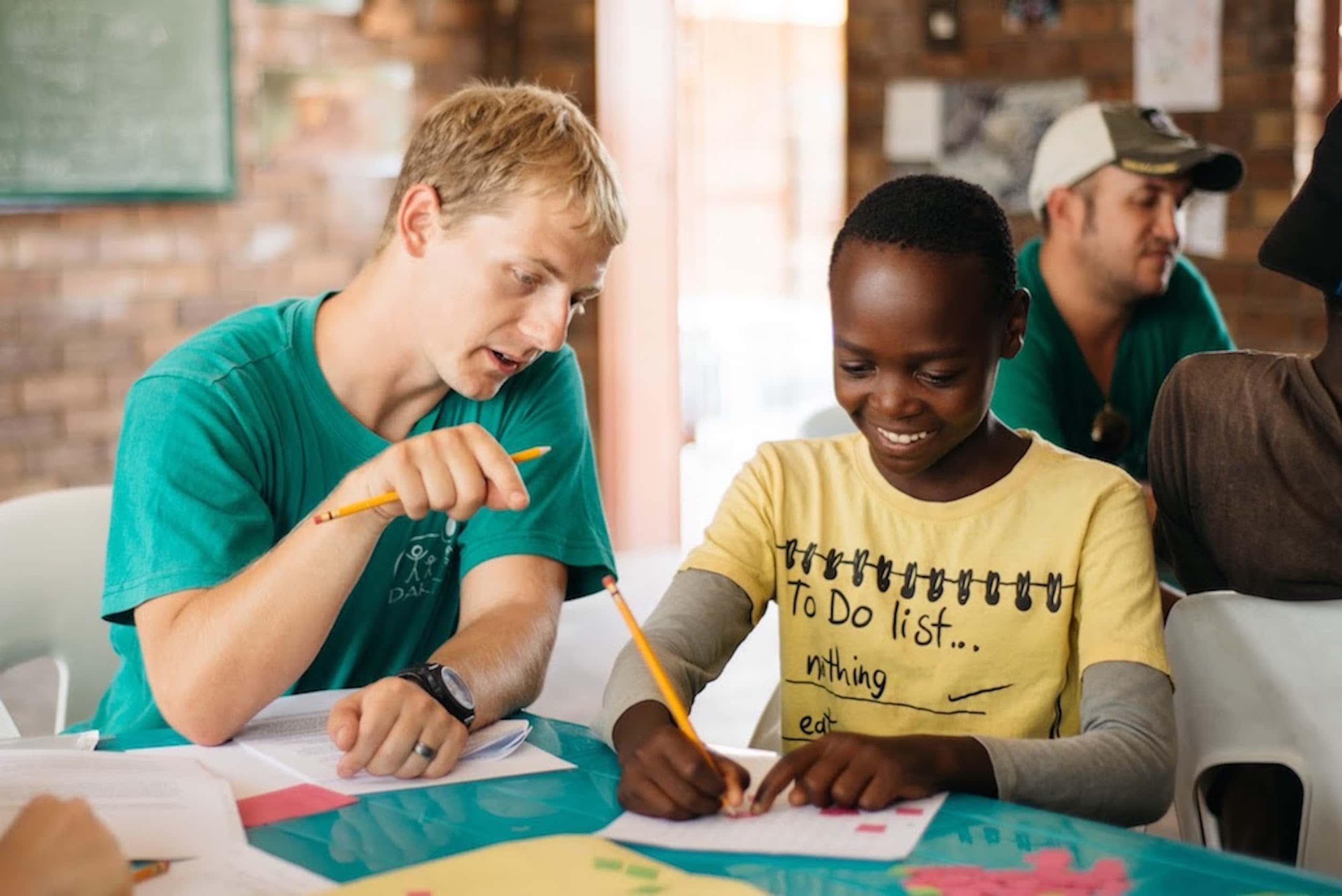 OUR STORY
Ian and Michele Merrifield officially opened DAKTARI Bush School & Wildlife Orphanage in 2006 but it was a long road to make it happen. Ian and Michele met while Ian was working as a game ranger at Tshukudu Game Lodge and Michele was volunteering there. While hand-raising injured zebras, wildebeest and warthogs, they fell in love.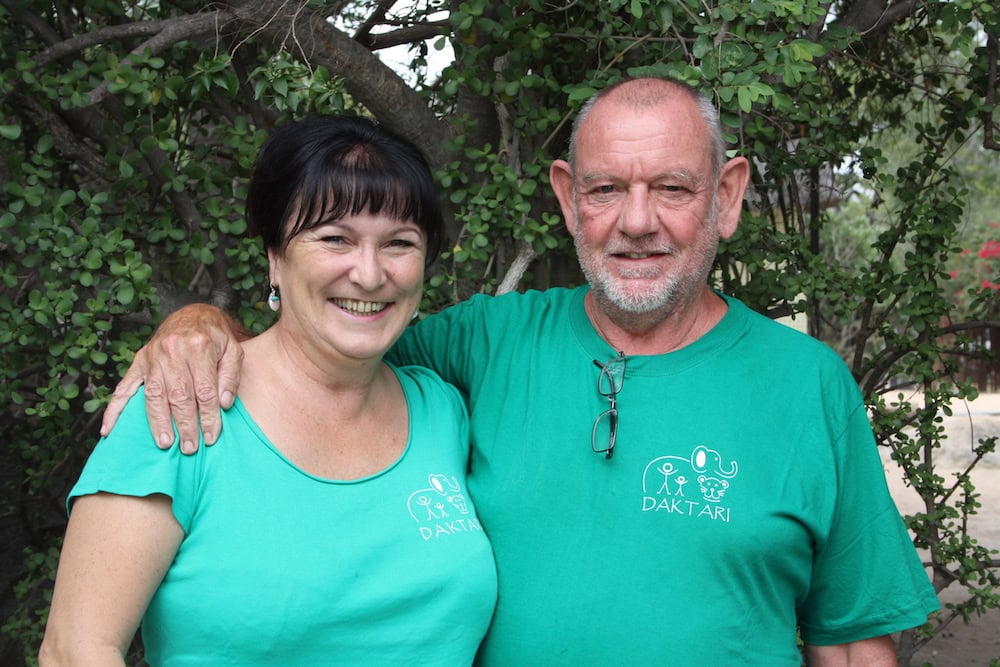 Michele, originally from France, had long dreamed about living in Africa and taking care of the wildlife. When she met Ian, she was able to realize that dream. Soon after getting married, Ian injured his back in a bad accident and was no longer able to be a game ranger. They left the game lodge and opened a restaurant in the nearest town to start raising capital for their own wildlife orphanage. While there, Ian and Michele helped raise a local boy from the village named Thabo. He had almost no knowledge or understanding of his native wildlife and environment, so they began using the animals in their care to teach him. Thabo's understanding of conservation was typical of children in Limpopo and the idea of adding a bush school was born.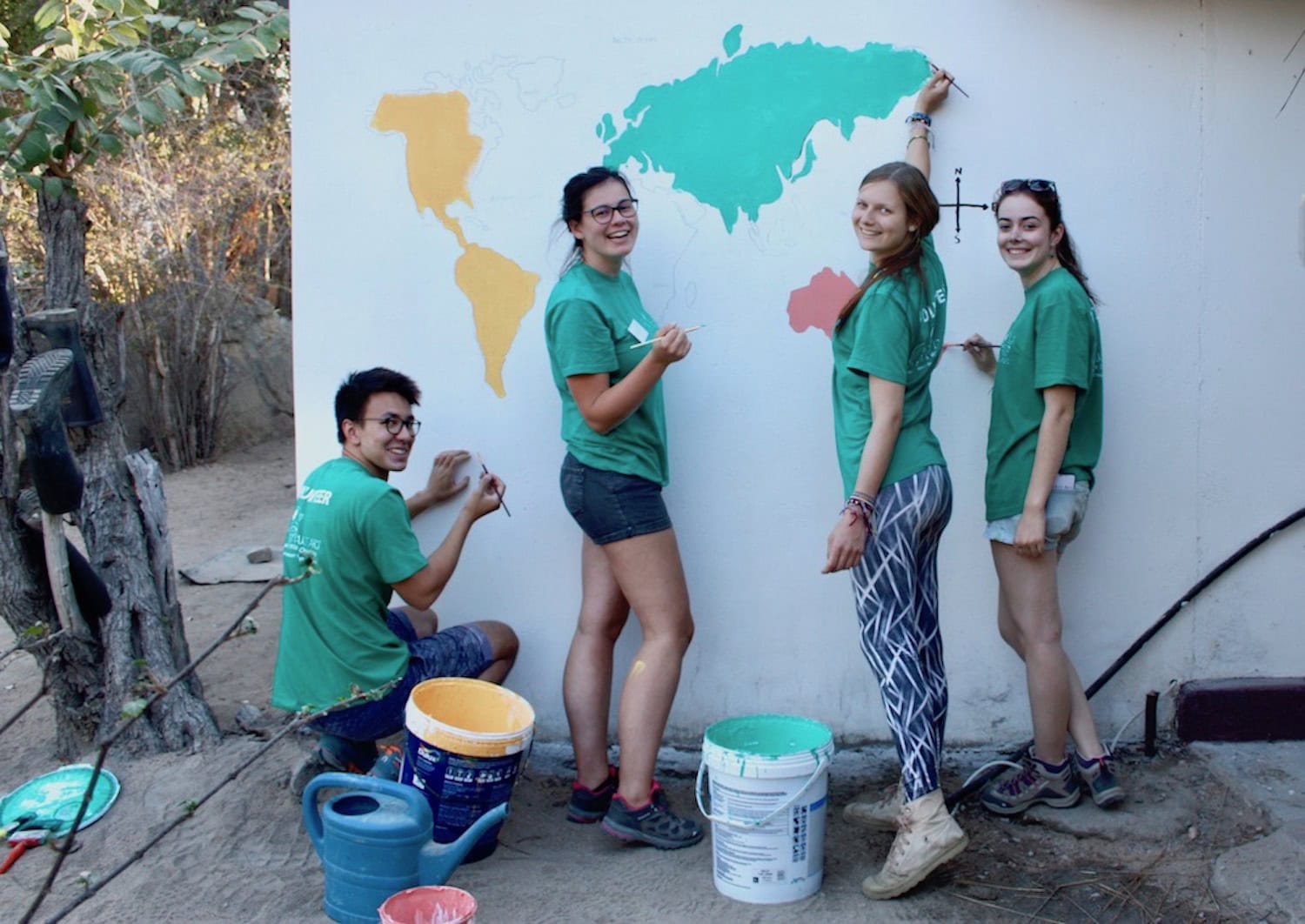 So where did the name DAKTARI come from? Michele says, "When we were younger, there was a TV program called Daktari. It was about a family in Africa who looked after and raised many different types of orphaned wild animals. As kids we loved it and we remember getting deeply emotionally attached to the different animals." Sounds familiar right? Michele and Ian adopted the name and so DAKTARI Bush School & Wildlife Orphanage was born.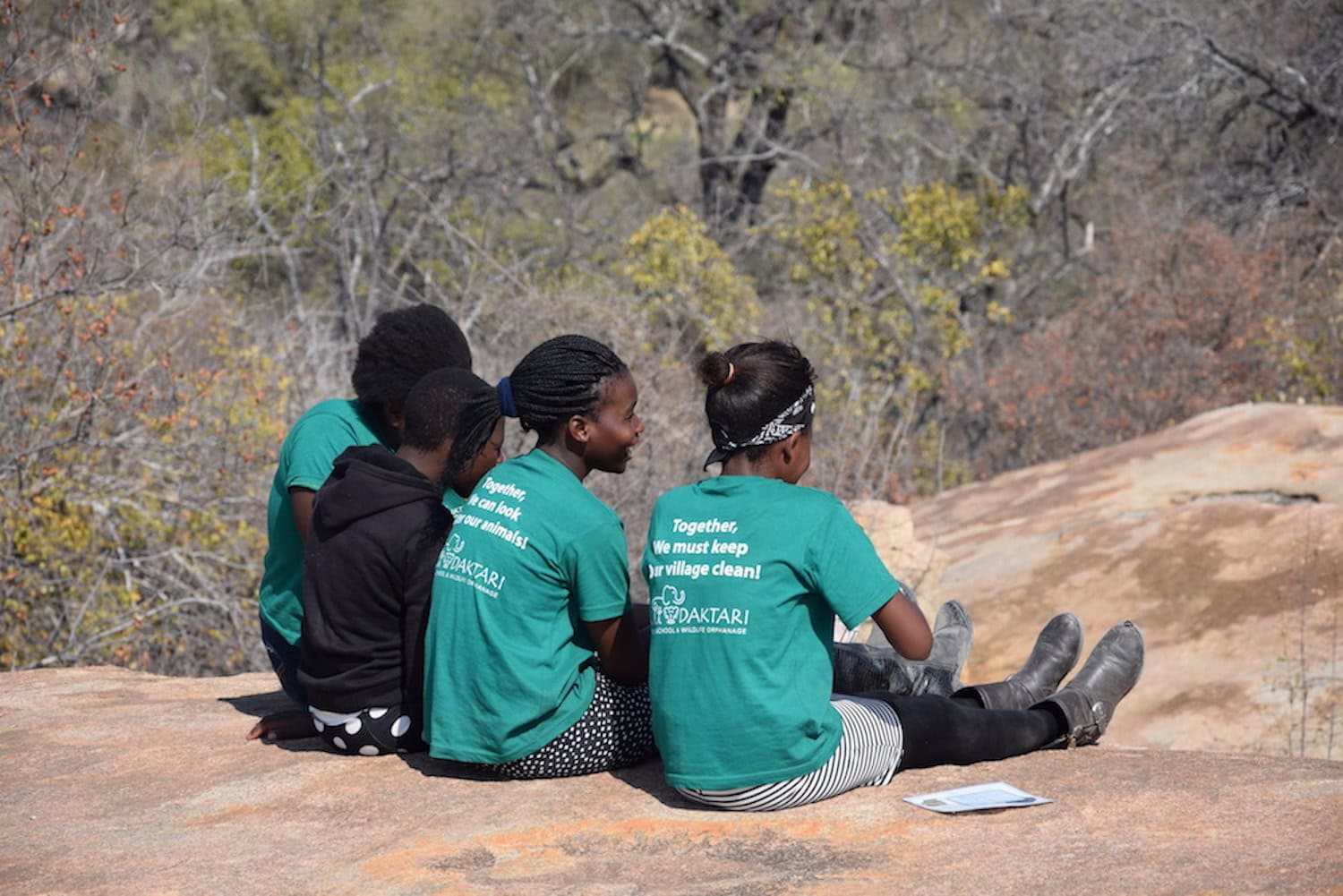 THE PROBLEMS
Limpopo province, where DAKTARI is located, has the highest poaching rate of any province in South Africa. Although the work DAKTARI has done over the last 10 years has contributed to a sharp decline in the amount of animals poached by the neighboring communities, it is still a problem that is very present and needs to be dealt with. Due to the current lack of local wildlife in the village, the children have very little exposure to animals. Wild animals are generally considered dangerous and are treated as such. Consequently, care for animals, be they domestic or wild, is rarely seen as a priority.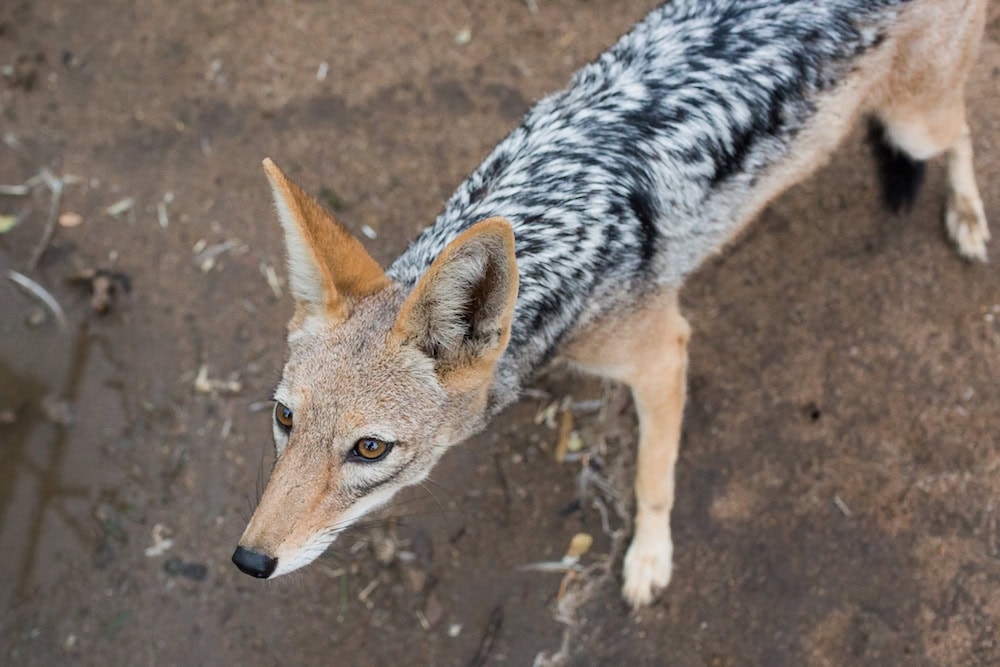 The problems brought about by poaching are exacerbated by poor education. Class sizes in the local schools range from 60-130 students and it is therefore challenging for the children to obtain a good level of education. Moreover, there is little to no education about environmental issues resulting in significant waste management problems. There are many areas of the village that are full of waste causing both environmental and health problems. In order to combat the aforementioned issues, DAKTARI has three main areas of focus:  the teaching program, the wildlife orphanage and the outreach program.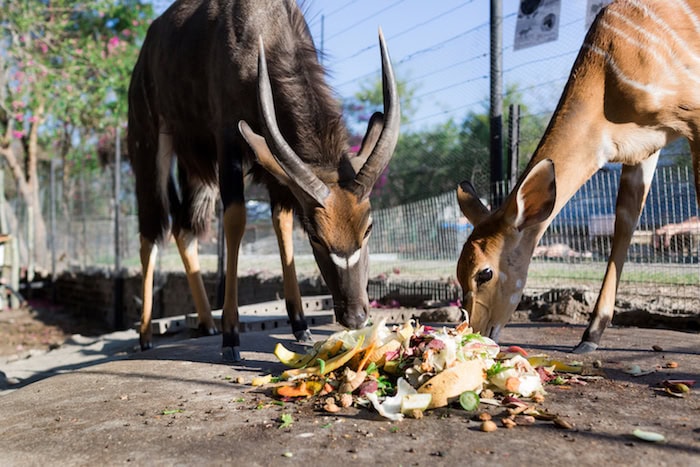 THE TEACHING PROGRAM
DAKTARI's Teaching Program runs Monday to Friday almost every week of the year. Every Monday, 8-10 children arrive and stay at the camp until Friday afternoon. The days begin at 7am for the children and volunteers and each day has a mix of lessons, activities and animal interactions. The lessons are focused on the environment and conservation and include classes on anti-poaching, pollution and animal tracks.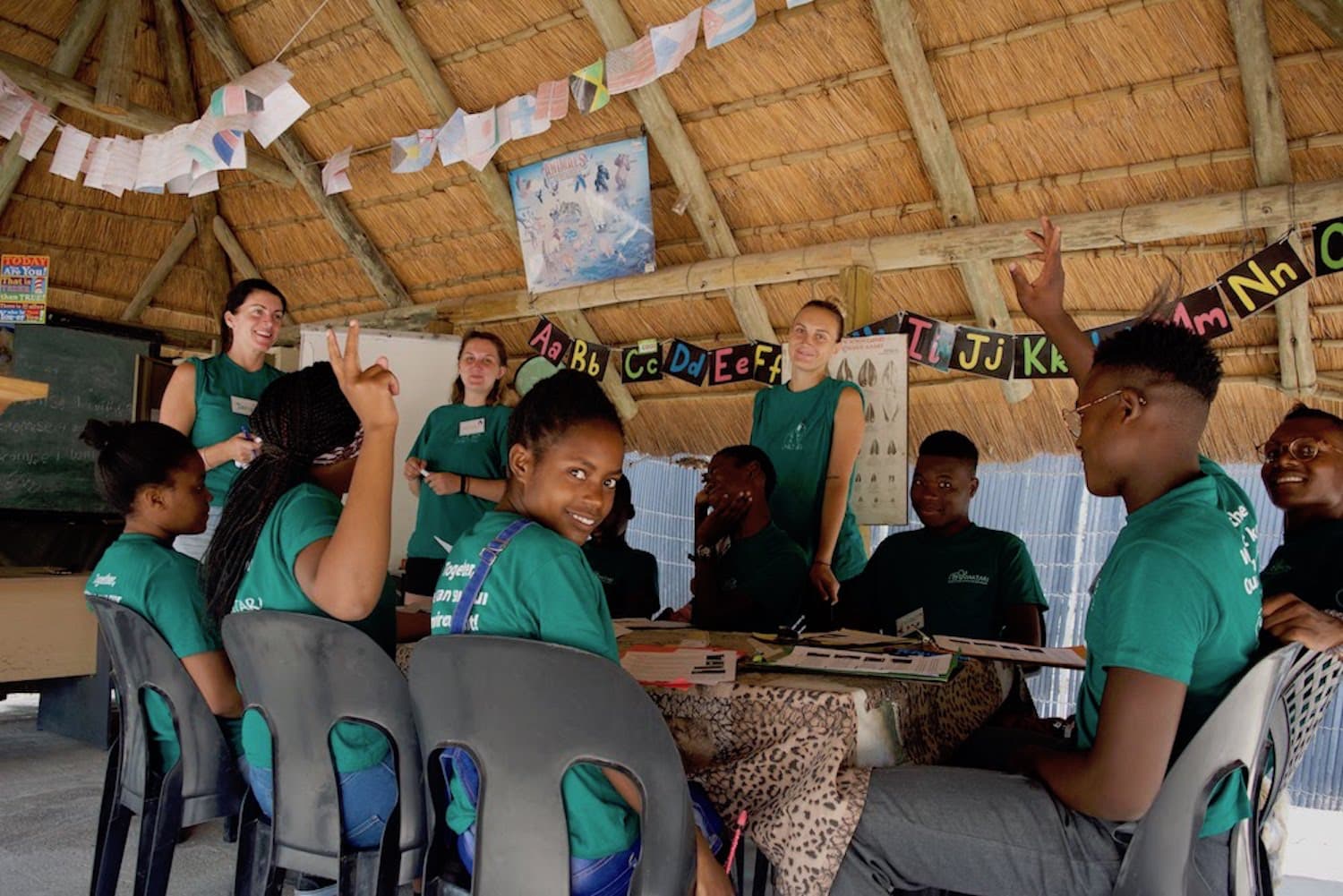 Though not environmentally-focused, DAKTARI also includes social talks in the program to address some serious issues the children face at home and give them the space to speak openly about their concerns and needs. Topics covered include respect, substance abuse and safe sex. Another aspect of the teaching program is to introduce the children to the variety of job opportunities available to them near their home. A portion of the week is spent with the children exploring the types of jobs in a game lodge. On Wednesday, the children get to visit a neighboring game lodge to look around and ask questions to those working there. The program is designed so that each child gets one-on-one attention from the teachers and aims to provide the children with the passion, knowledge and confidence to protect the animals and natural landscape around them!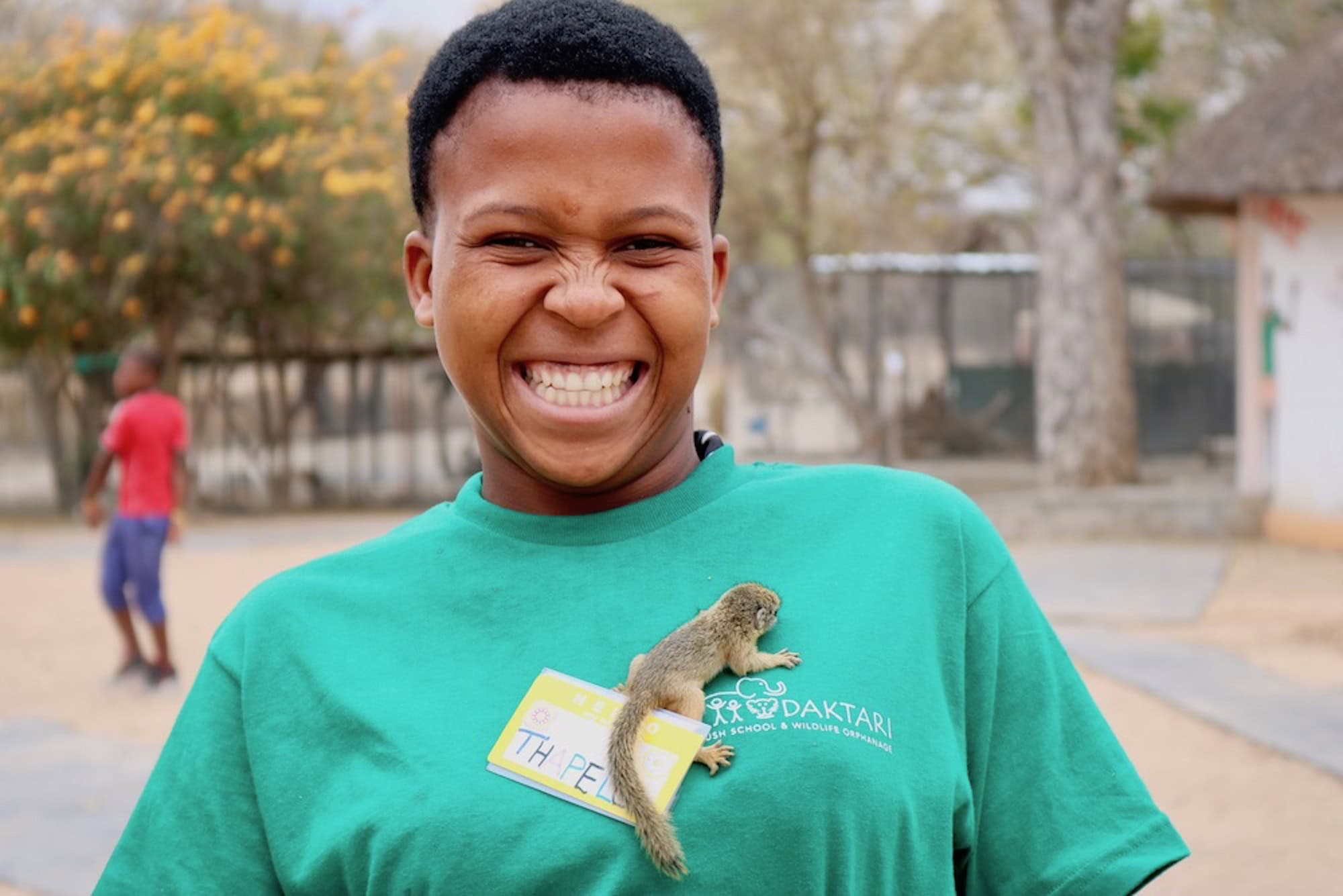 THE WILDLIFE ORPHANAGE
DAKTARI's wildlife orphanage started with a blind donkey and a baby bushbuck. Today, over 80 animals call DAKTARI home including that same donkey and bushbuck! We take in animals that are injured or abandoned and have no possibility of being released into the wild. Due to our extensive experience in raising baby animals we also take in baby squirrels, mongooses, warthogs and porcupines. Our volunteers and children help our staff raise these small animals until they are old enough to be released back into the bush. We are known by rehabilitation centers in the area and by the local community as a place where animals are given a second chance at life and act as ambassadors in the teaching program.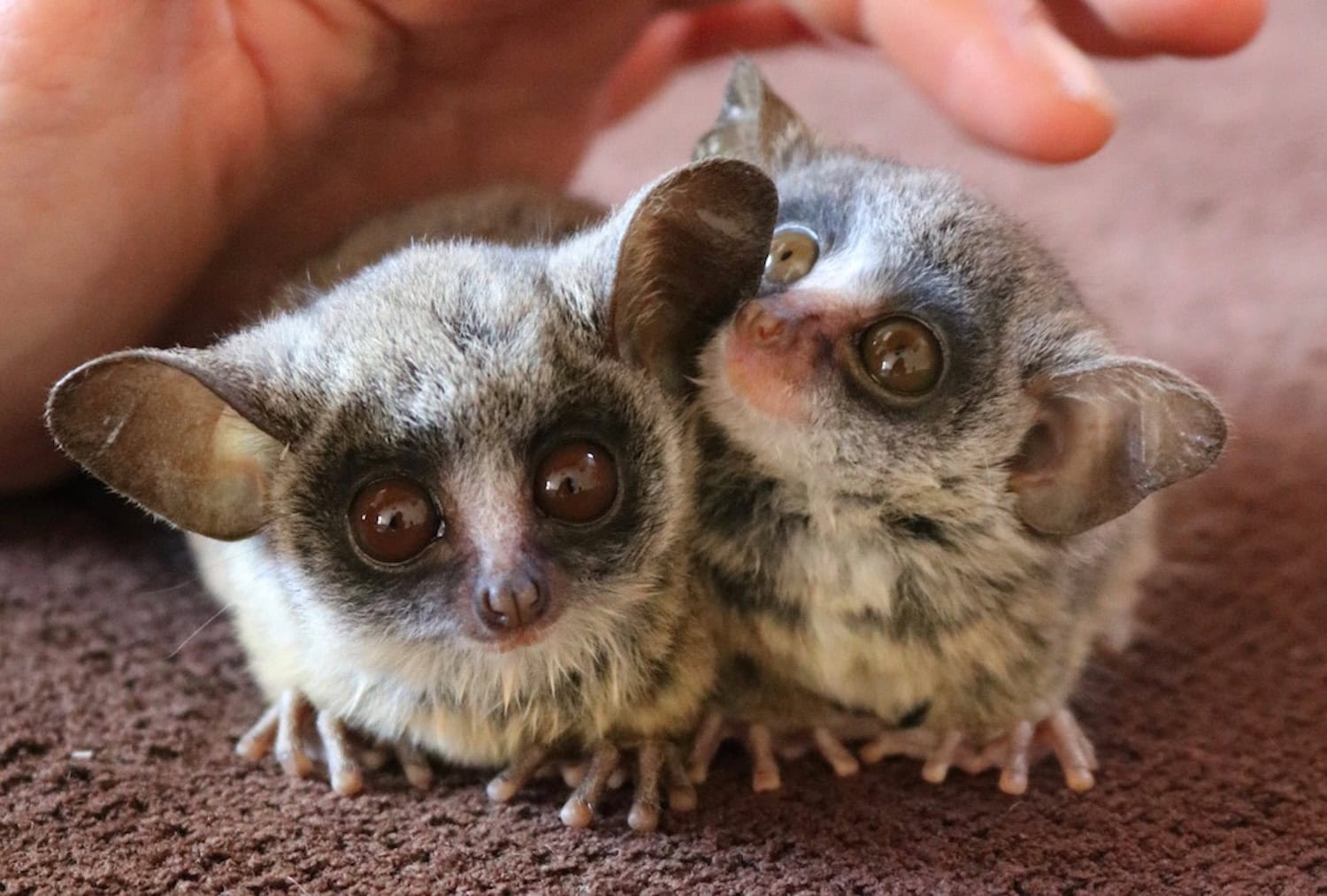 These animals provide a crucial function in the teaching program. Despite the fact that many of the children live within 60km of one of the largest game reserves in the world, Kruger National Park, many of them have never seen a giraffe or elephant in their life. The cost of entering these game reserves is too high for many families to afford. When the children arrive at DAKTARI it is incredible to watch their faces light up when they see a cheetah for the first time or hand feed a baby squirrel. This experience is essential for the children as it inspires them to want to protect these animals.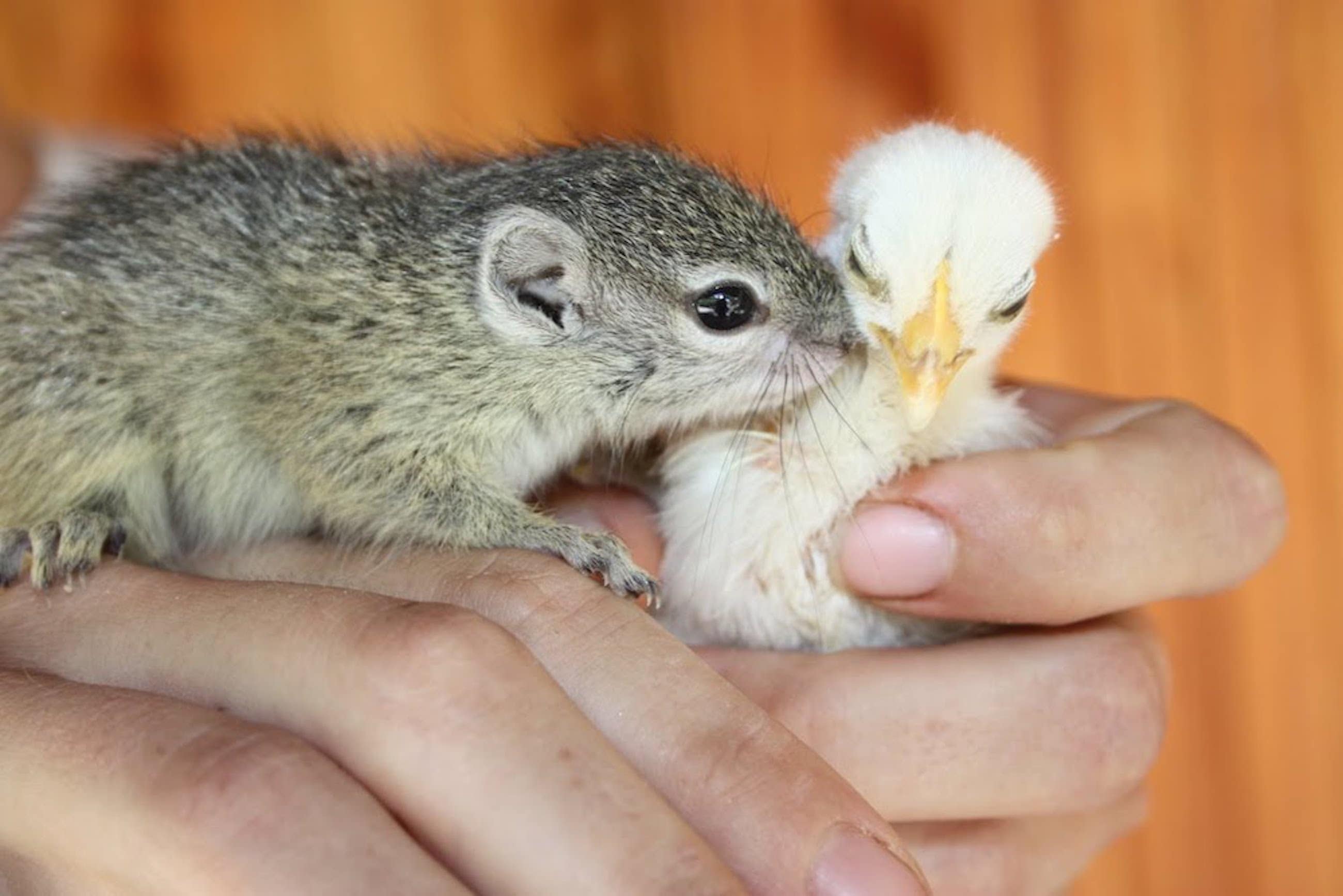 THE OUTREACH PROGRAM
DAKTARI's work doesn't stop at our gates. Our outreach program extends DAKTARI's work into the local communities and is split into four parts: the Eco Clubs, the Job Hunting Program, community development and waste management. The Eco Club came about after a group of students from one of the local village schools were meeting after class to discuss their time at DAKTARI and what they had learned. Not all of the students had been to DAKTARI before, so they used this opportunity to share their knowledge with the other children. After hearing about this group, DAKTARI volunteers began joining the meetings until it eventually transpired into the Eco Club. The DAKTARI Outreach Manager now hosts the club and each week the students are taught about a new environmental topic.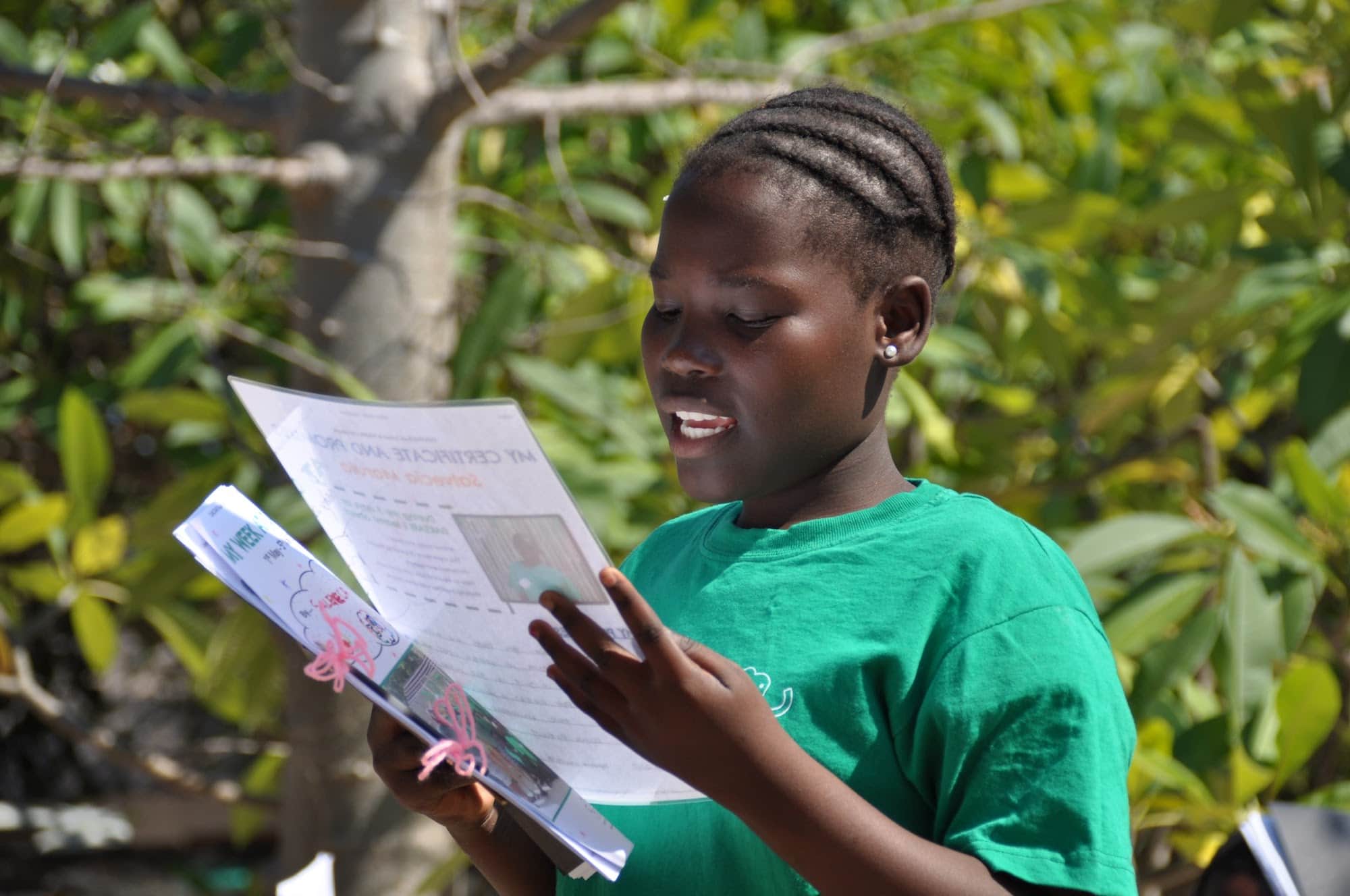 The Job Hunting Program is hosted at DAKTARI's camp a few times a year when the children are unavailable due to exams and school holidays. 8-10 students stay at our camp from Monday to Friday and learn the skills they need to find a job as the rate of unemployment in this area of South Africa is very high. The lessons include CV and cover letter writing, job interview skills and email applications. At the end of the program, the youth are given a certificate and have the option of attending monthly workshops in the local village to further their job-hunting efforts.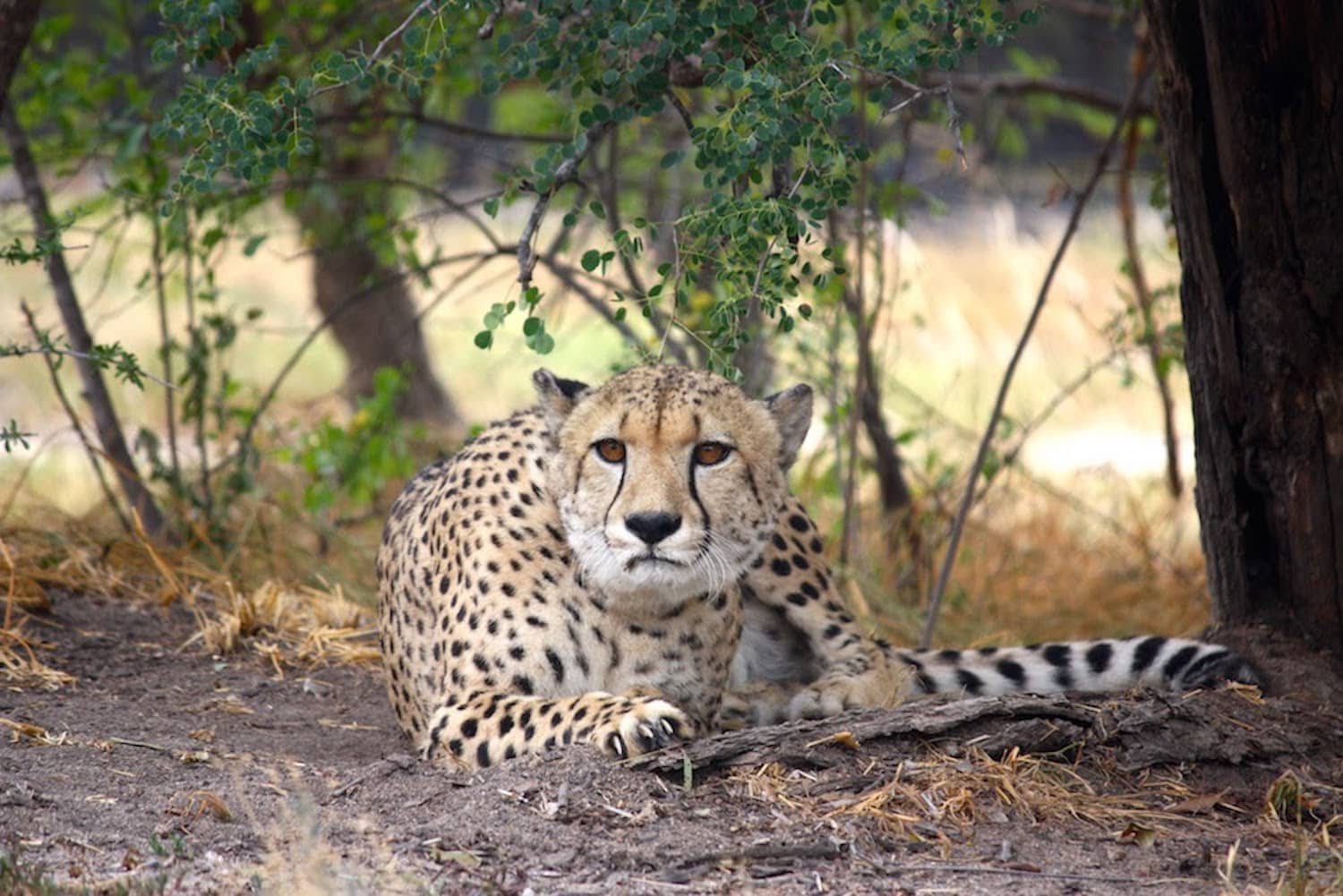 DAKTARI has a close relationship with the nearby community of the Oaks village. We work alongside them to encourage community development and find resources and solutions for the waste management issues they are currently facing. Occasionally, our volunteers help the village with cleanup projects.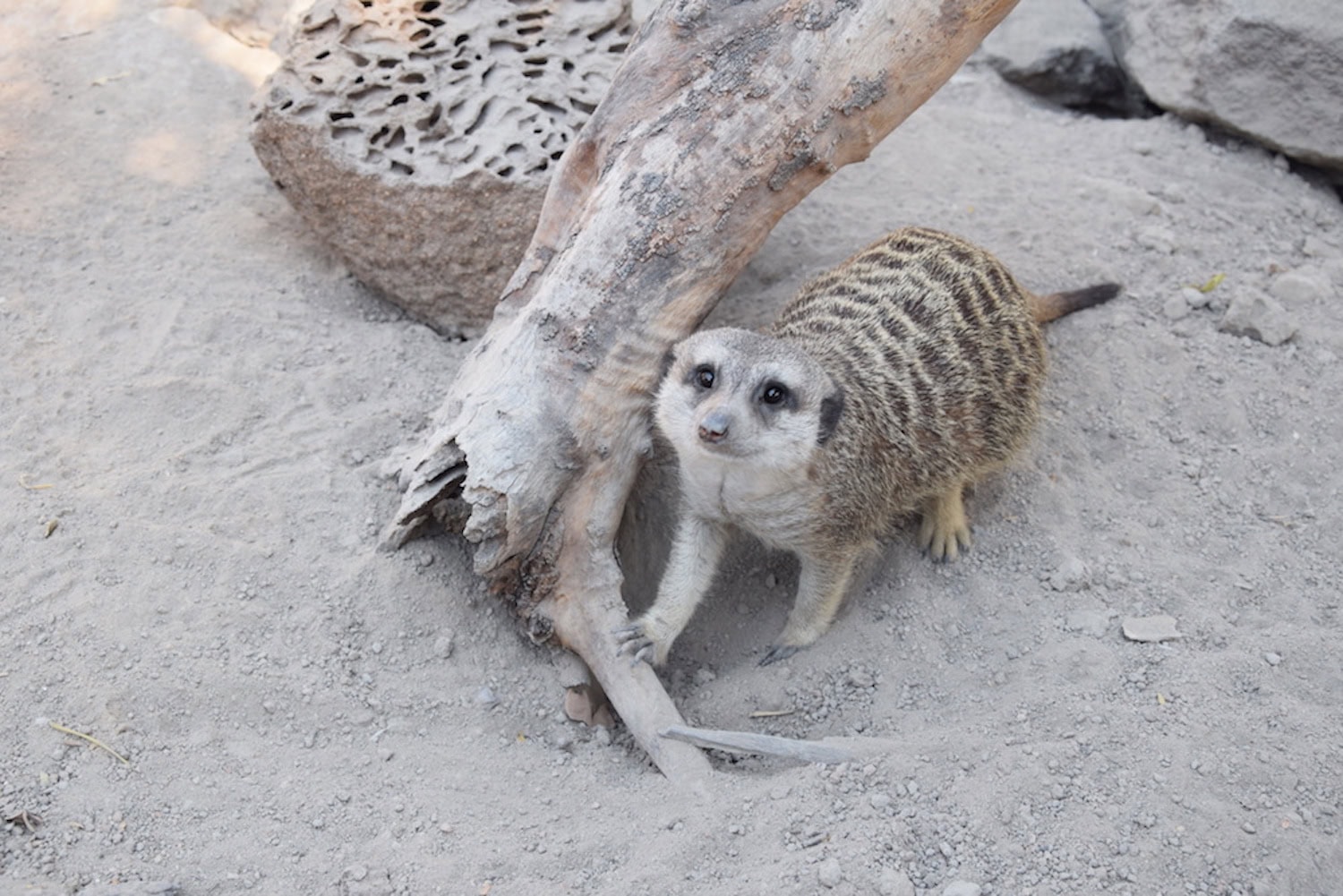 IMPACT
There have been numerous children that attended DAKTARI when they were younger and have now grown up to work in the environmental sector and to protect their natural heritage. Many have studied conservation or have gone on to become field guides at nearby reserves. Additionally, there have been noted cases where DAKTARI students have stopped the formation of poaching parties within their villages. There have also been a number of instances where children from DAKTARI have called Nature Conservation when wild animals have been found close to their homes. On one occasion this led to the rescue and relocation of a cheetah and her cubs.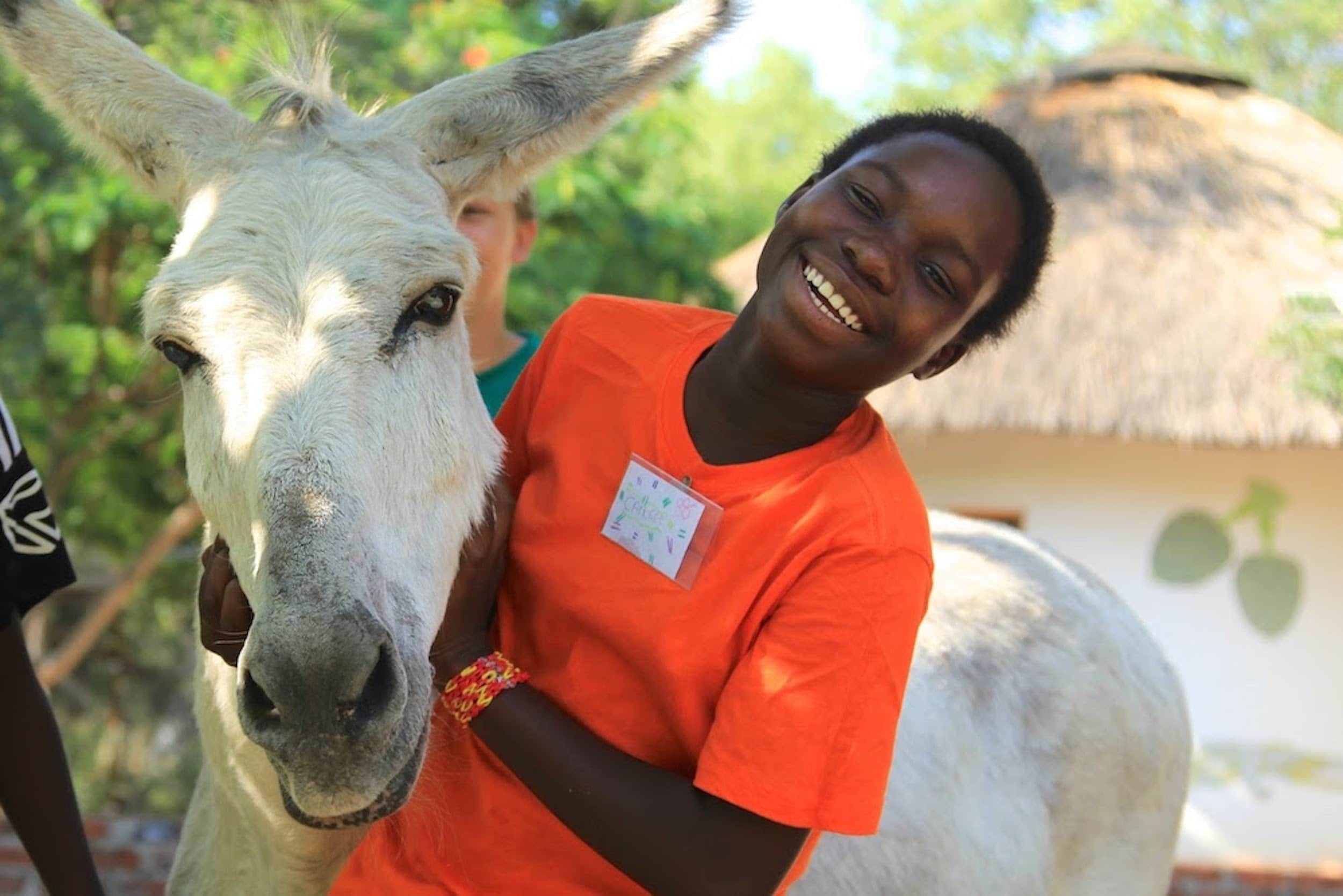 GET INVOLVED
Are you interested in volunteering at DAKTARI? DAKTARI's volunteer program is designed to give our volunteers the opportunity to teach local children, care for injured or abandoned wildlife and get fully immersed in the South African bush and culture. As teachers and caretakers at DAKTARI, our volunteers are vital to the success of our programs and make a great impact on the communities. You will spend your day teaching children and helping our staff care for the animals around camp. This can be anything from feeding an animal with a bottle to cleaning their enclosures or picking up a hammer and renovating their homes. If you are interested in volunteering with us, find out more on our website. We also offer long-term professional volunteering positions, where you can live and work here from six months to a year and work in our bush office.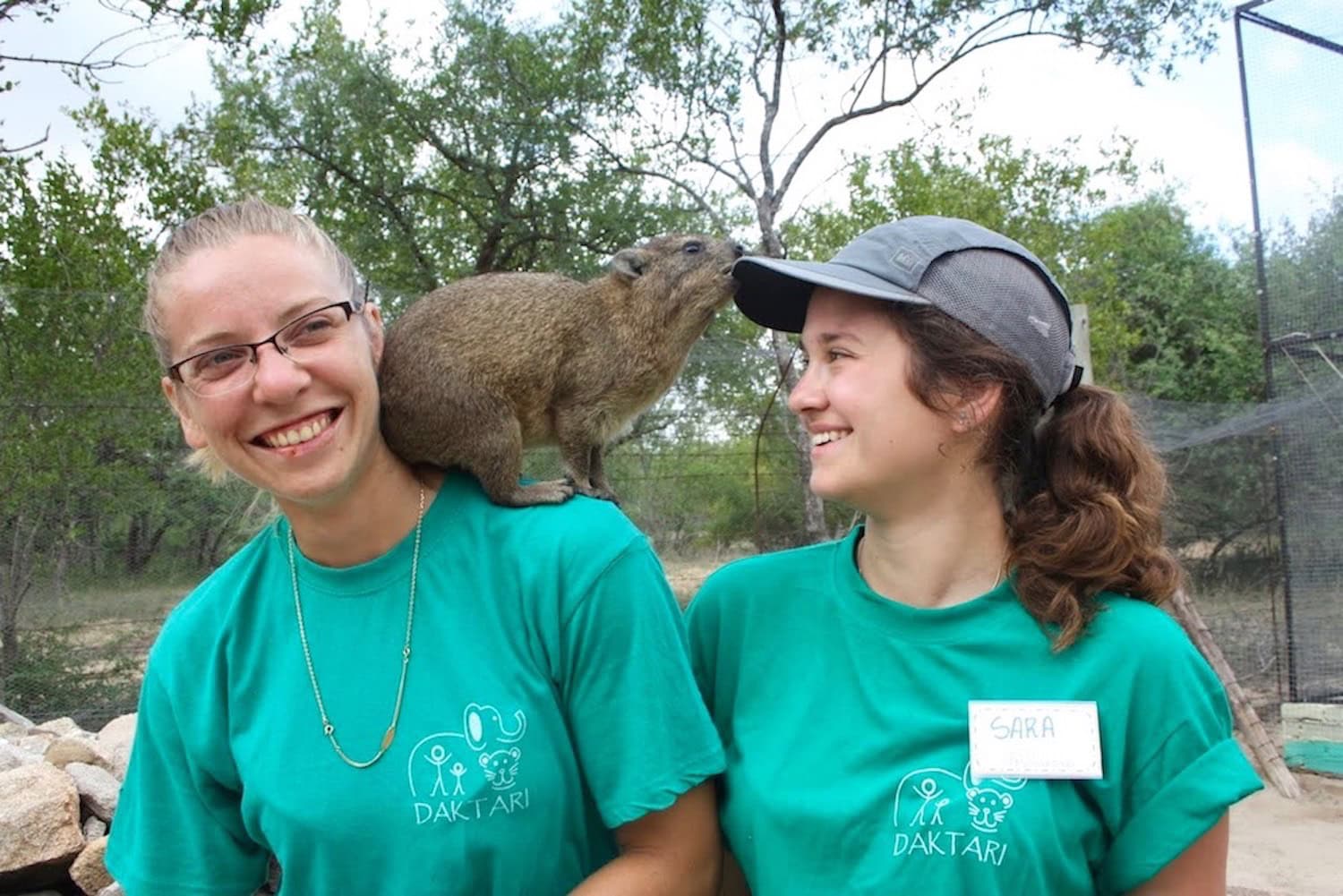 You can also help DAKTARI without leaving the comfort of your home. Visit DAKTARI's GlobalGiving page to see our project pages and make a donation. There is also the option of sponsoring one of DAKTARI's orphaned animals. If you are interested in getting involved in DAKTARI's work or want to find our more visit our website or alternatively send us an email at [email protected]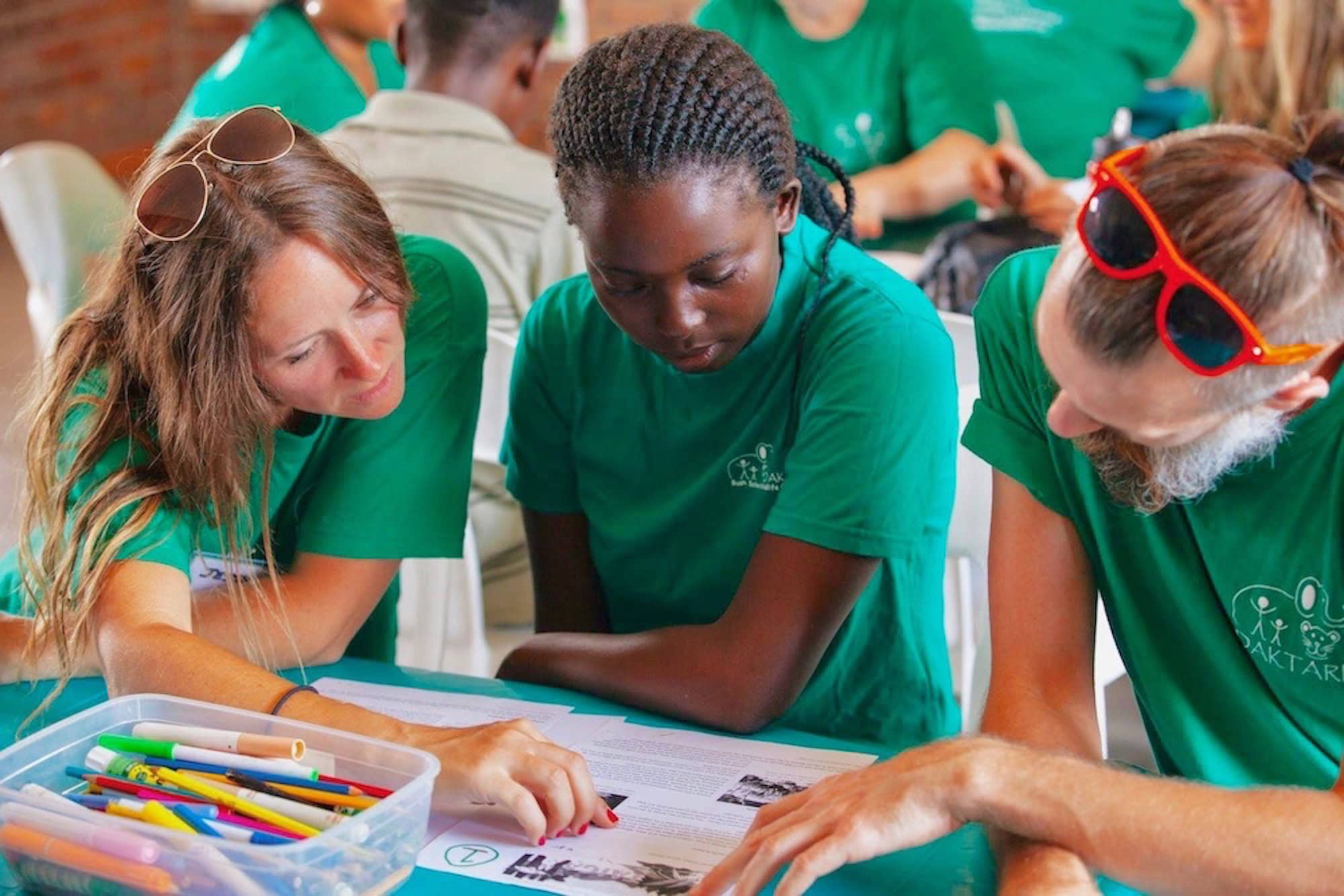 ---
Do you know of an inspirational charity? We'd love to hear your thoughts in the comments below! And if you'd like a charity to be considered for this series please submit their story via our Contribute Page.
To receive our articles and reviews straight to your inbox Subscribe Here. 
---
Read More About Africa & Volunteering 
---
Connect with DAKTARI Bush School And Wildlife Orphanage
DAKTARIBushSchool.org | Twitter | Instagram | Pinterest | Facebook | YouTube
---
Pin This Article For Later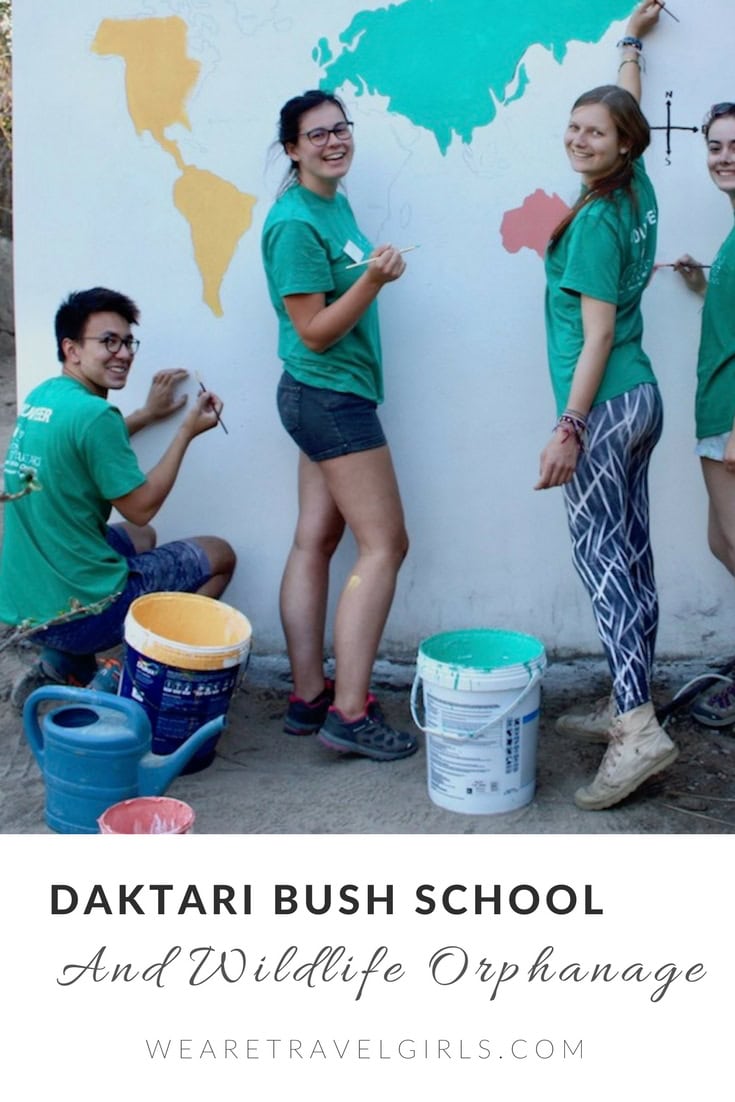 SaveSaveSaveSave
SaveSave
SaveSave
SaveSave
SaveSaveSaveSave
SaveSave