They say if you really want to get to know a person, you should travel together. Sounds about right, doesn't it? While travelling is the best way to discover yourself, it is also the best way to get to know someone else. It's all about experiencing new things, discovering exciting cities, and creating once-in-a-lifetime memories. But with the good times, you will be faced with the "not so pretty aspects" of a relationship. There will be days when you'll have several conflicts of interest, but these are days when you learn and grow the most together. Here are some of the lessons we've learnt through our travel experiences together.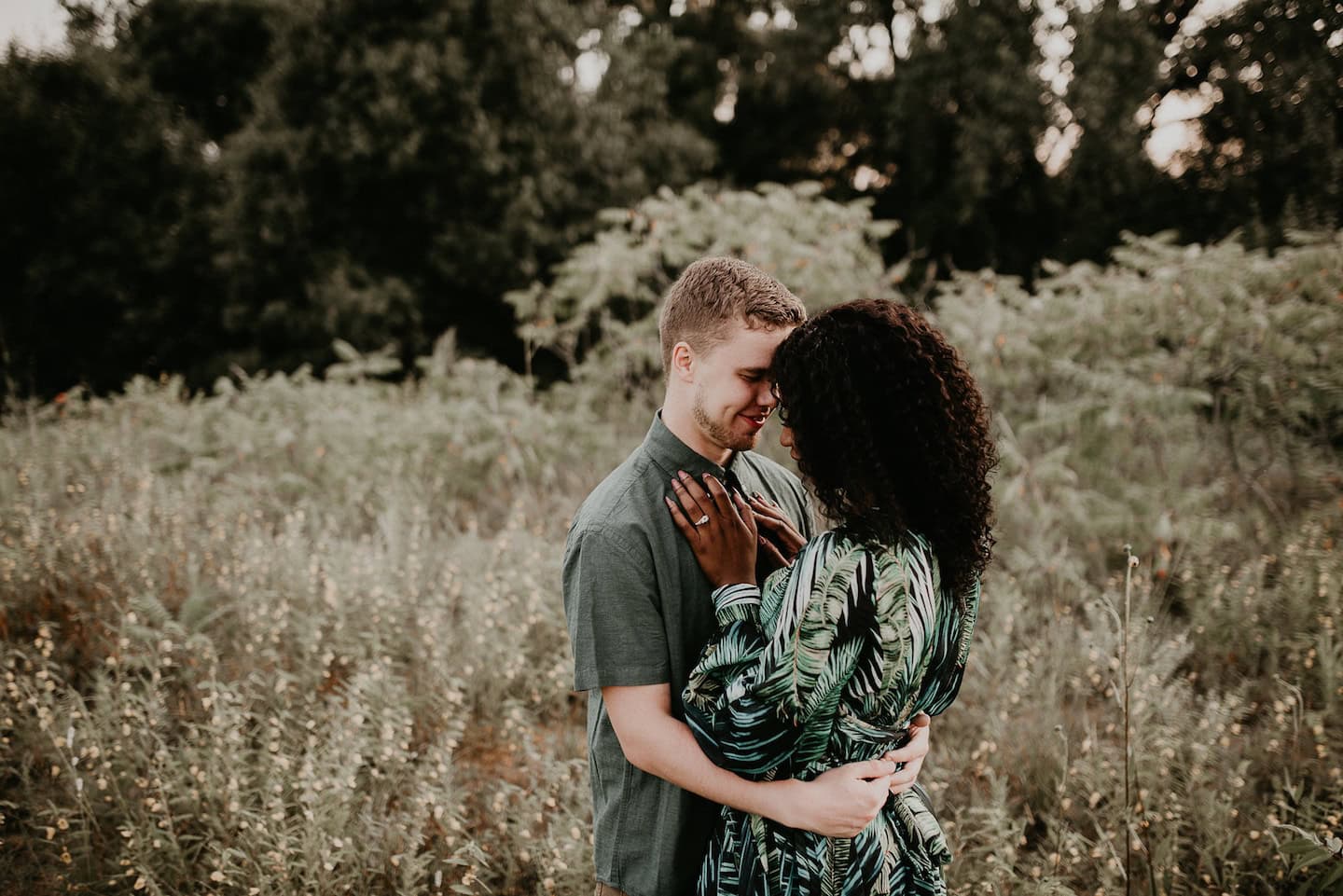 1) BEFORE THE TRIP: ALIGN YOUR #COUPLEGOALS
Before you get all excited about the photos you will be taking together and how nice your Instagram profile is going to look, it is very important to have a discussion about your trip expectations. You may have mutually decided upon a destination but that does not mean that both of you have the same ideas of what you want to do once you get there. For e.g. I love a well-planned detailed itinerary, whereas Rishabh prefers to be spontaneous and explore. It's important to have this discussion before booking your travel and maybe even make a tentative itinerary beforehand.
2) DISCUSS FINANCES
A lot of arguments on vacation often stem from disagreements over finances. Also, a lot of unexpected expenses may occur while you're on vacation – think internal transportation, meals, souvenir shopping, your stay, activities and sightseeing. It is very important to set aside a budget and be sensitive of your partner's limitations if at all. When Rish and I travel, we alternate the money exchange every day. So if I exchanged 100$ today, he'd do the same on the following day. Also, it is very important to maintain a record of your daily expenses. That's where my diary comes handy!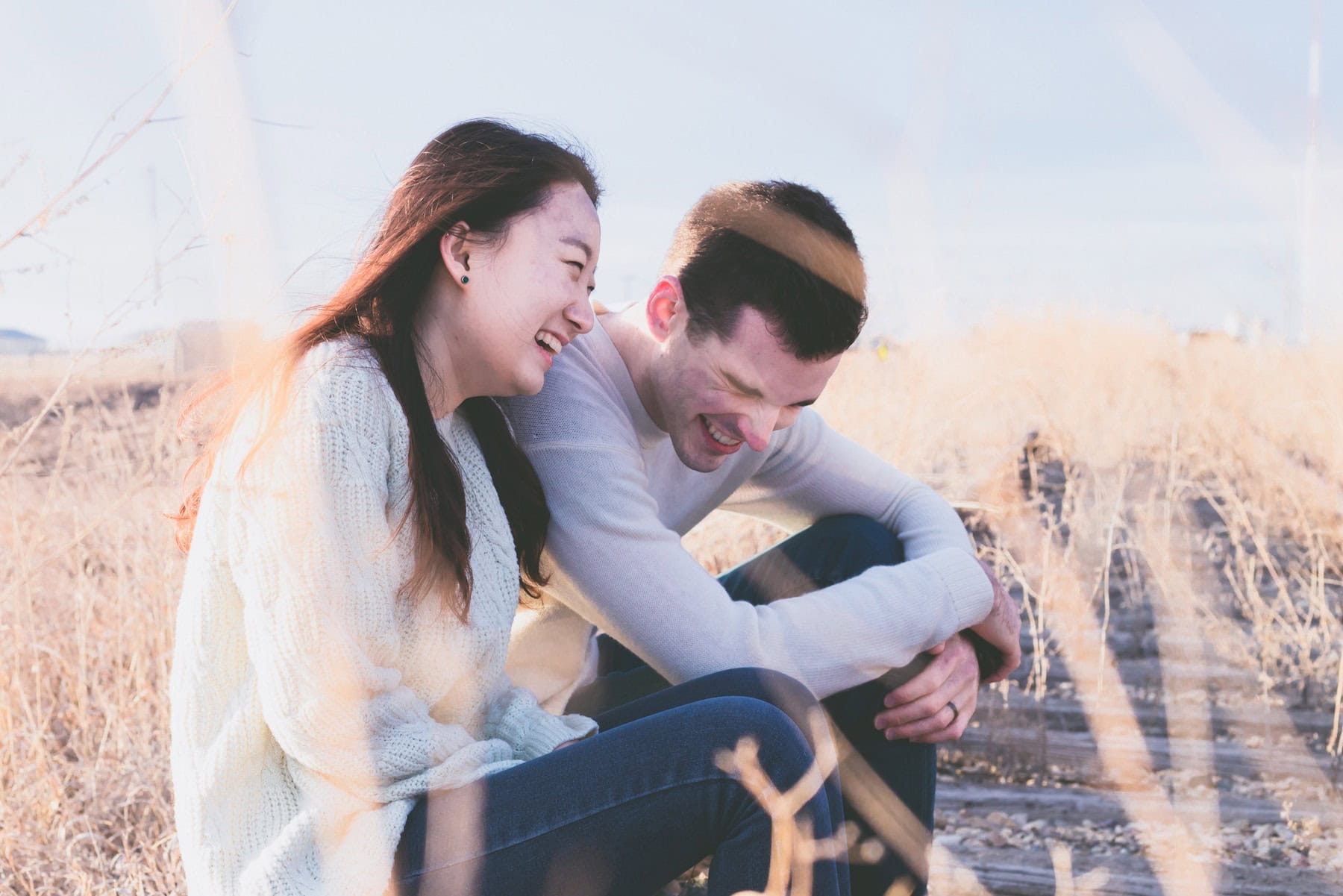 3) SMART PACKING
No matter how you travel or who you're traveling with, it's always a good idea to pack light! Trust me I've learnt this the hard way. Before you pack, think about what items you could share so that you're not both carrying the same stuff. You only need one first-aid kit, one kit of toiletries that can be shared; also electronic items such as chargers can be shared! It is also advisable to divide items in your packing list between the two bags – just in case the airline loses one of your bags. And while you're at it, don't forget to pack your patience!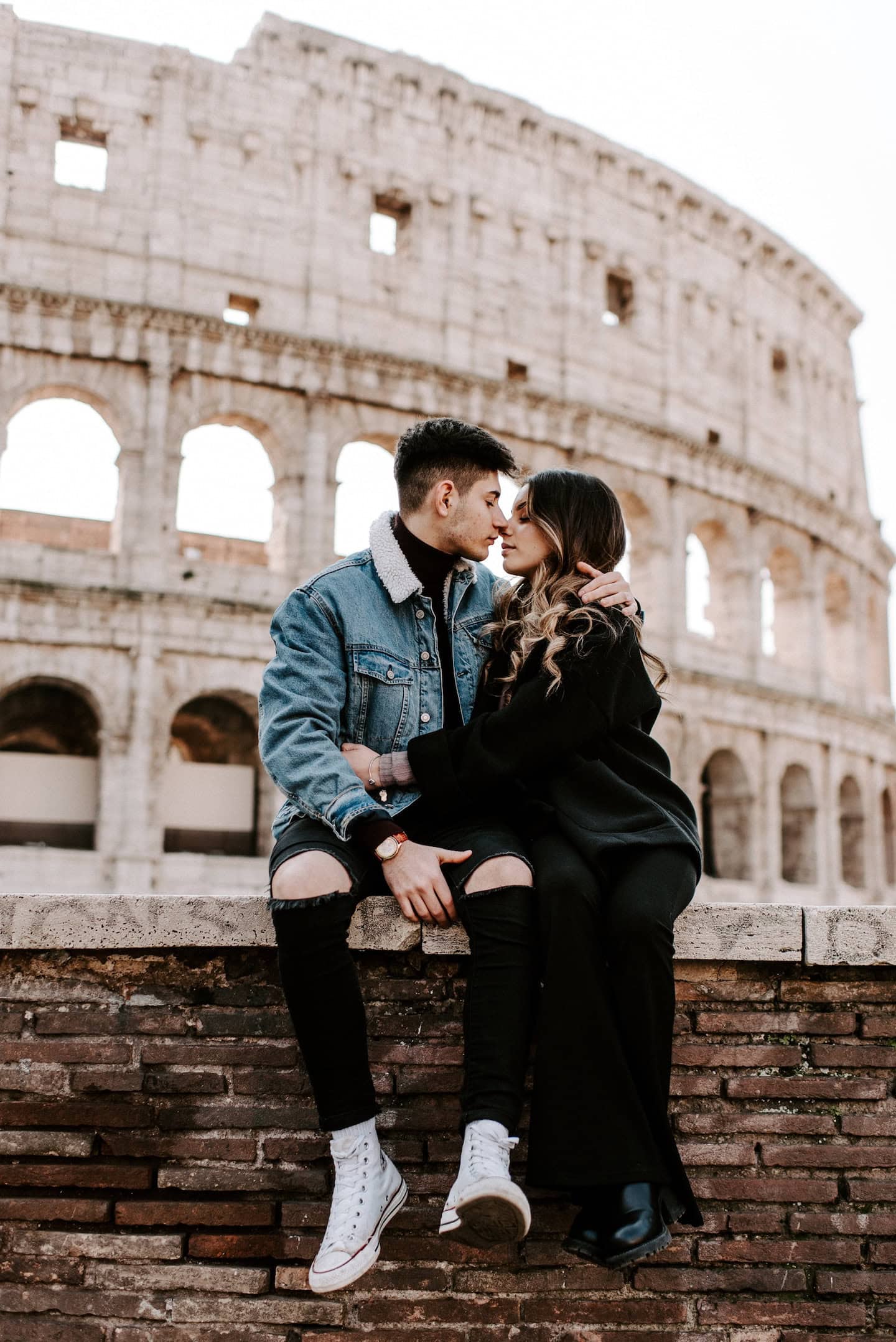 4) DITCH YOUR CELL PHONES
Social media is now a major part of our daily routines. Heck it has completely taken over our daily routines! We want people to see where we are and what we're doing. A couple sitting together, yet worlds apart as each pays attention only to their email or Instagram on their own respective phones. That doesn't mean you don't take any photos at all. It's important to capture memories. So, while traveling, limit the use of technology to finding nearby fun spots, navigating, checking reviews and so on, in this way you can actually enjoy the present moment and have more stories to share on your return.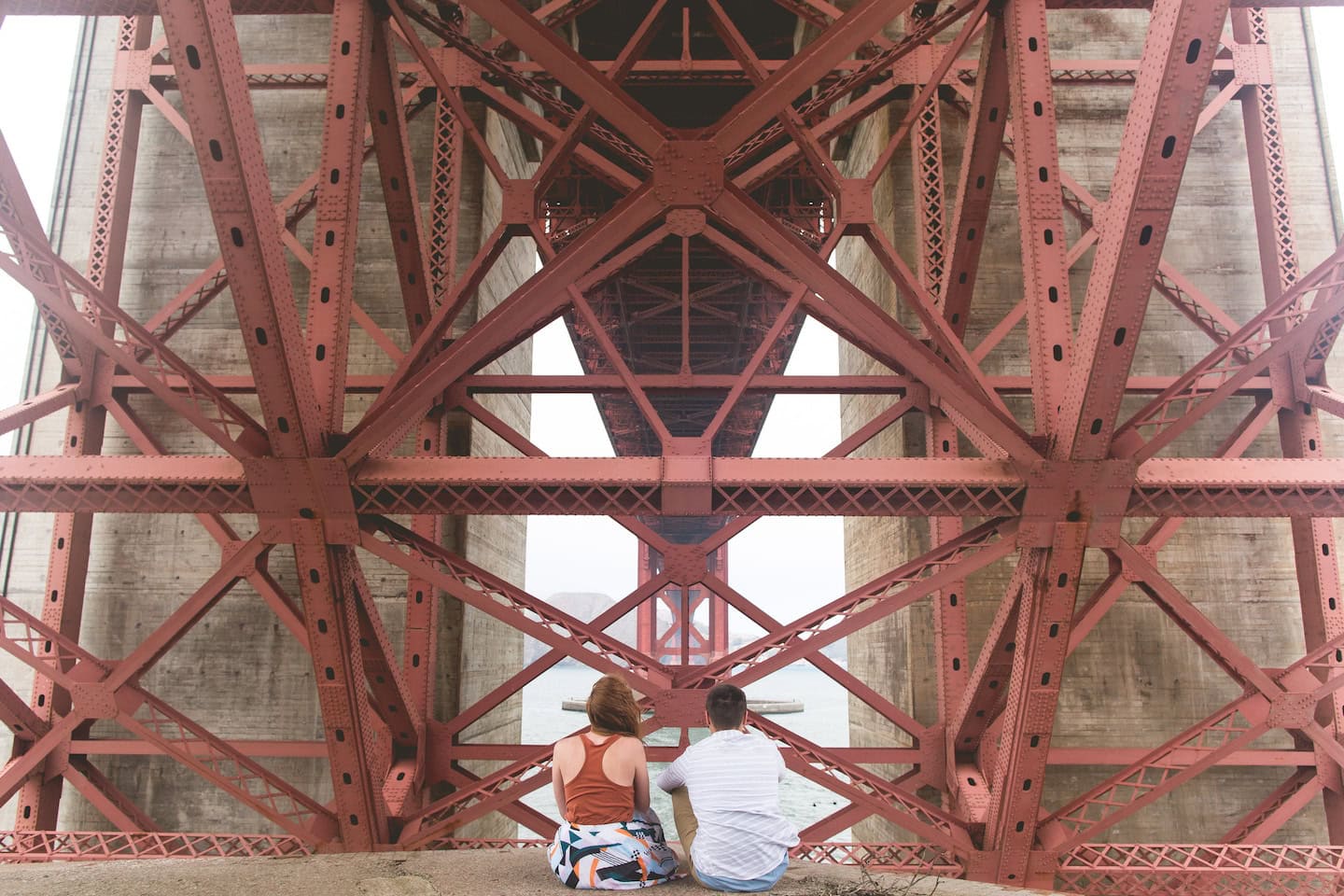 5) BUY THAT SELFIE STICK
Instead of bugging each other constantly to get that perfect shot, capture that perfect moment or finding people to take a photo of you guys, you could just buy a selfie stick. Although annoying to carry around, they offer an opportunity to take pictures of both of you together without having to go through the struggle of finding someone to click it. You'd be surprised about how many couples fight over capturing that perfect Instagram shot!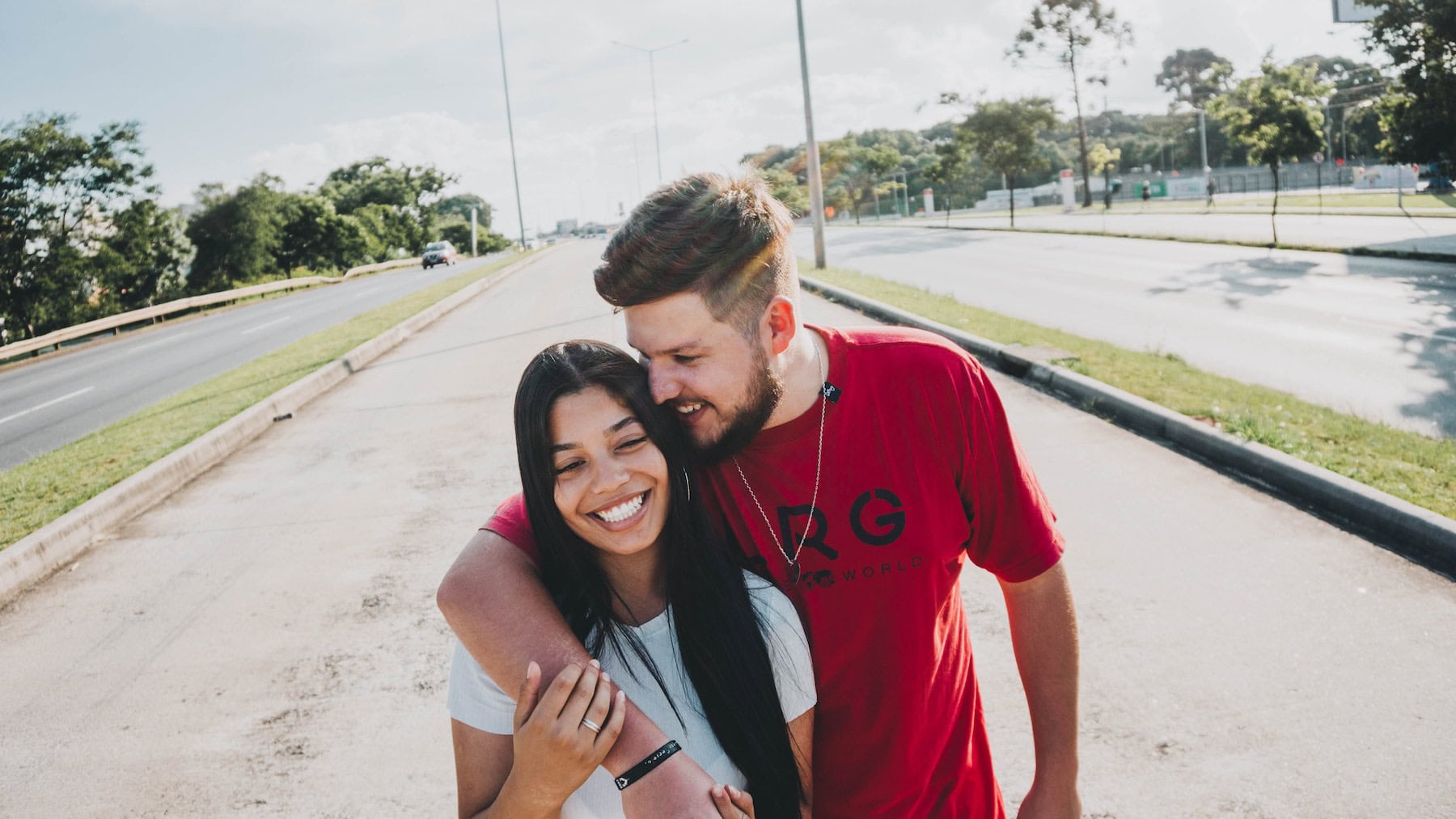 One of the many pleasures of traveling is meeting and making new friends and learning about new cultures. Who knows, the strangers you bond with could help shape up your next trip. They become places on the map to visit later on. Also, meeting people from other cultures will teach you that the way you've been looking at the world isn't necessarily the way everybody else does.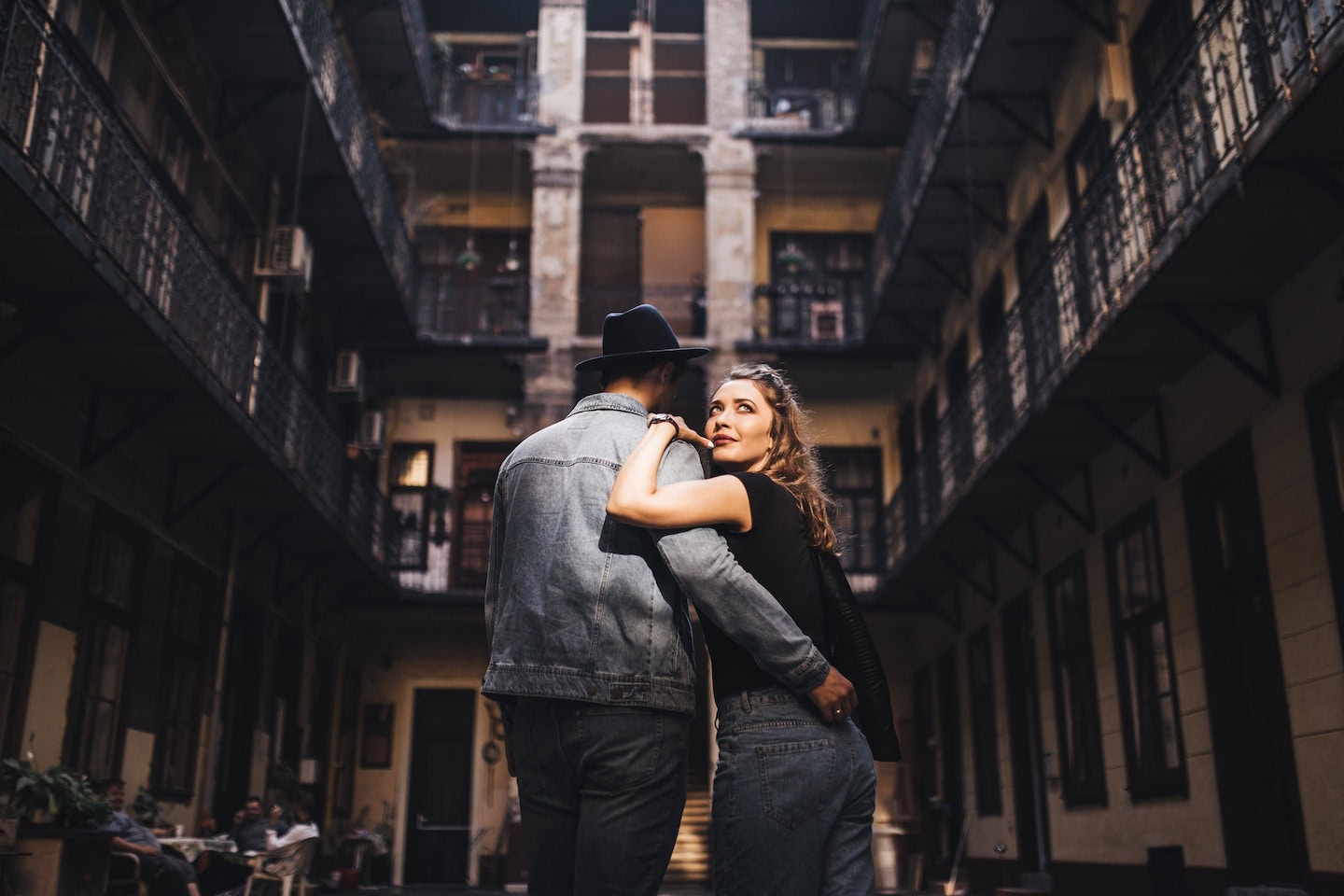 7) TRY NEW EXPERIENCES & HELP YOUR PARTNER OVERCOME THEIR FEARS
The most rewarding part of travel is that you get to enjoy all of the amazing, new experiences with the person you love! Doing things you may have never thought of doing, pushing yourself out of your comfort zone. Influence and inspire each other to try new things. Rishabh has a fear of waters, but we've actually managed to conquer that and go swimming with Whale Sharks in the Philippines and snorkelling with sea turtles in Sri Lanka! I have a fear of heights, and was able to overcome that with a canyoneering adventure at Kawasan Falls! These were some wonderful experiences I might otherwise have missed out on and they've really helped us work together and look out for one another.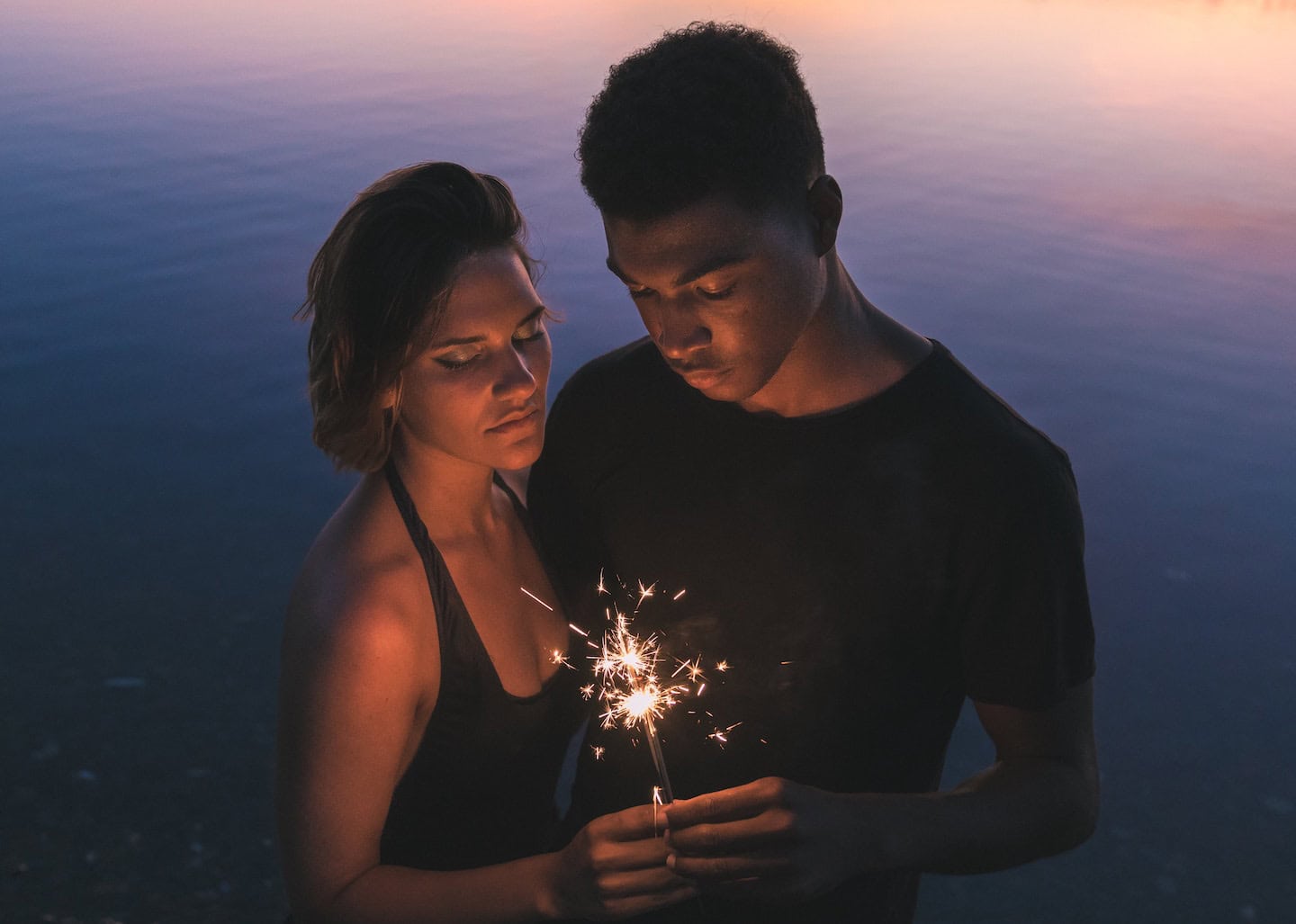 8) TEAMWORK = DREAMWORK
Divide responsibilities according to your strengths. I love researching, choosing places to stay and things to do and see. While I do the planning, Rish is the implementer. He also knows how to negotiate well, so all the shopping, bargaining, steal deals – totally up his alley! Travelling gives couples the opportunity to develop their teamwork and will translate into a fair relationship with shared responsibilities. Being a good team is not just working together but is also supporting each other through thick and thin.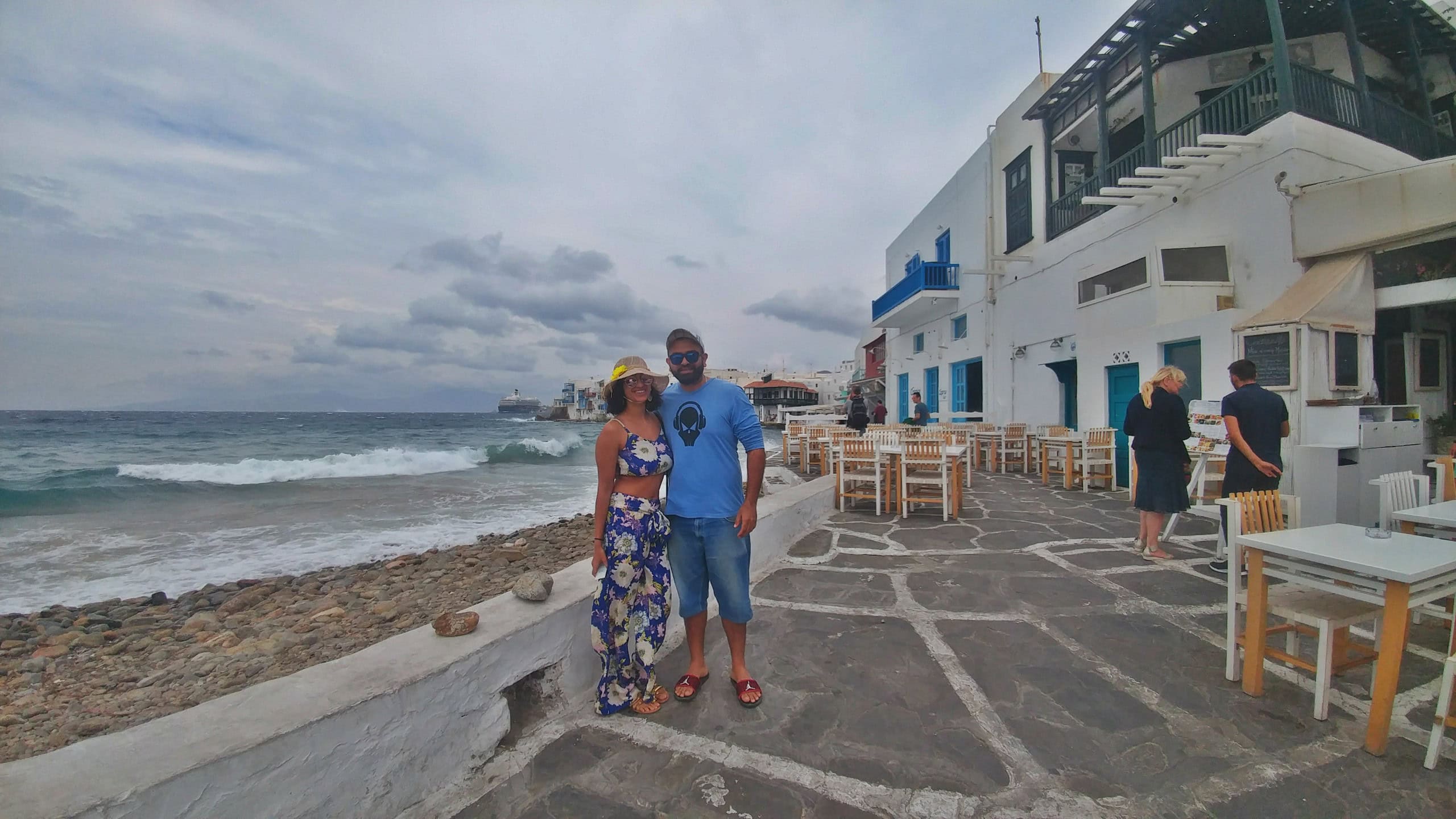 9) MEET HIM HALFWAY!
I'm a planner, he's a go with the flow kinda guy. I'm an early riser, whereas he loves to sleep in! From simple things such as agreeing on a restaurant to something as big as choosing your next destination together — many circumstances demand a compromise. The key to happy travels is compromise. No matter where you travel, ensure that you both get to do something you love. I love to pack my days to the brim, to get the most of my vacation and Rishabh is one to go out there and explore. We've learnt to give in a little here and there, to make sure we have some chill time after an action packed day! Sightseeing is always followed by some exploratory time. Some days we make it to breakfast, some days we party till then! You can even make a game of it, where one person plans one day of activities and the other person plans the next.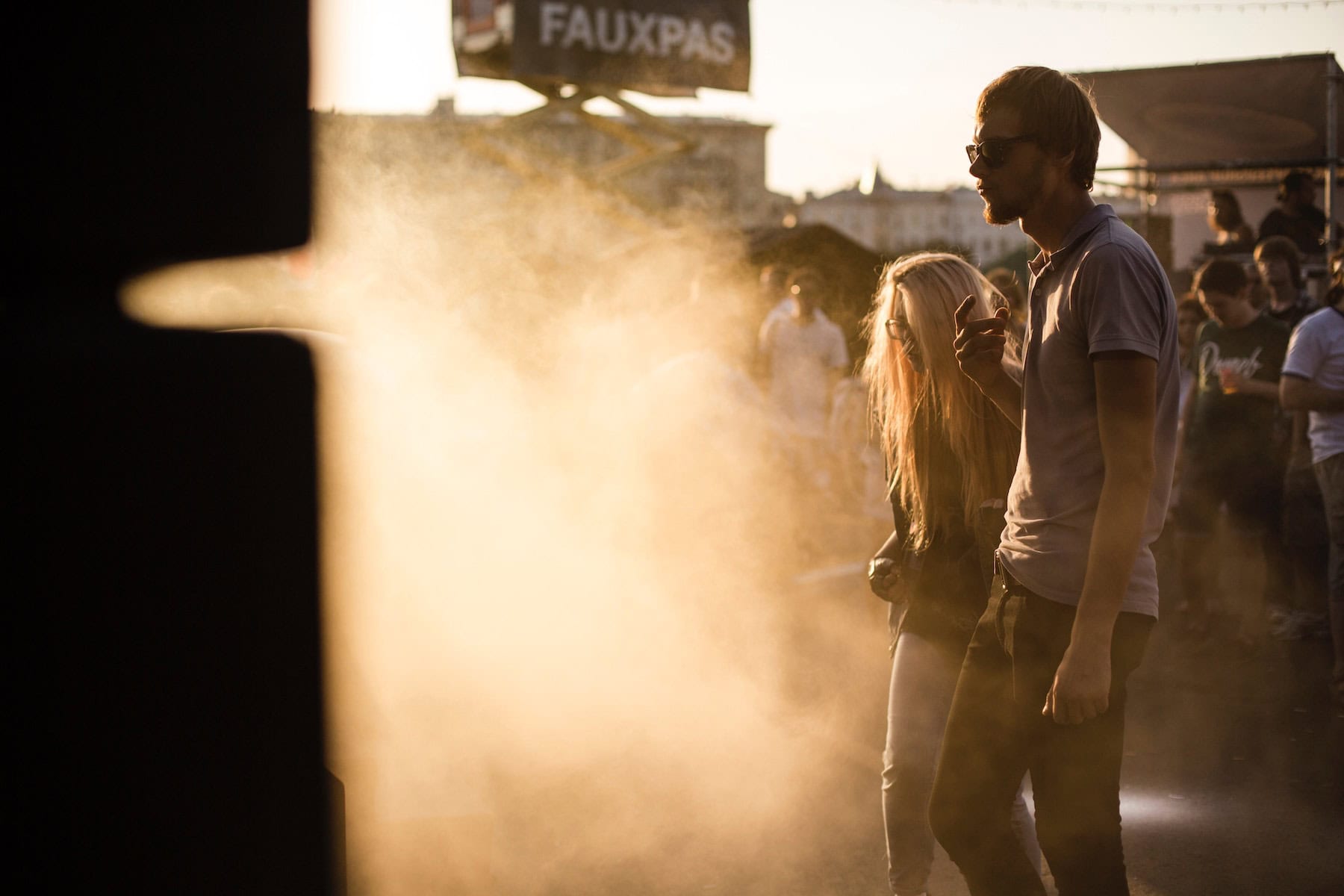 10) WATCH OUT FOR HANGER (HUNGER + ANGER) AND EXHAUSTION
You are going to come across many situations on your travels that are going to make you extremely frustrated and tired. An activity packed day, catching multiple flights, jetlag, the change in weather and the lack of sleep can all be exhausting! Any / all of these may result in arguments and unnecessary fights. You might laugh now, but as someone who gets super grumpy when they haven't eaten for a while, trust me when I say arguments caused by hunger are scary! Don't try to fit all your sight-seeing into one day – get enough sleep, and load up on food. Instead of snapping at each other, try and fit in activities that will help you calm down and relax. A canal cruise or a couple's massage at a spa will help you to relax and reconnect. Additionally, it would be good to carry enough snacks (trail mixes, protein bars, and fruits) so that you can be prepared when hanger strikes. Don't let the little things get in the way of a great vacation together!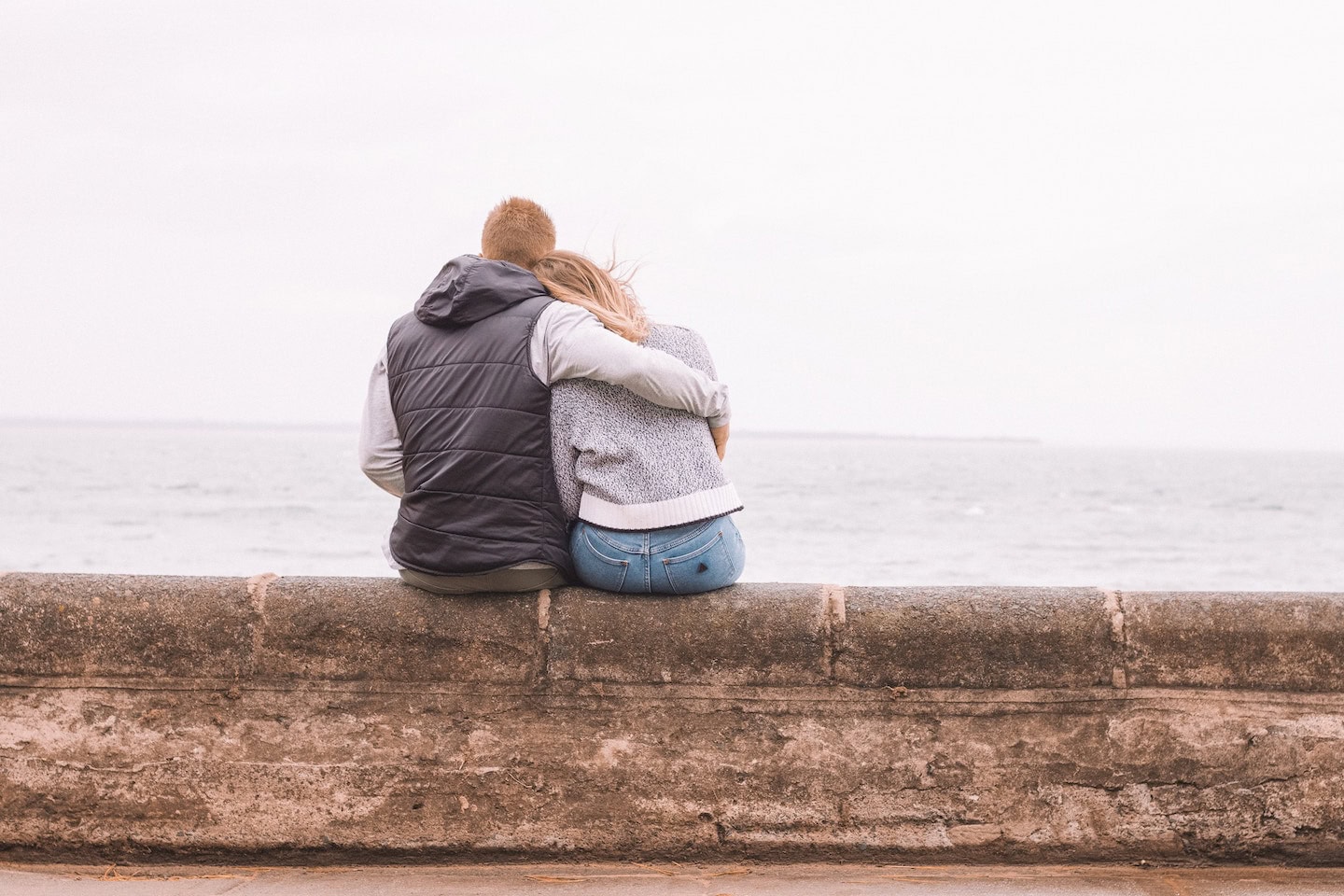 CONCLUSION
Lastly, don't forget to cherish each moment you have together, good and bad, as it won't be long before you're back to reality. Our travels together have taught us a lot about ourselves and each other, how we can deal with anything together and about how sharing incredible experiences with someone else only makes them more memorable, and it's definitely brought us closer in multiple ways.
---
Have you ever had any experiences dating abroad? We'd love to hear your stories, tips or questions in the comment section below!
To receive our articles and reviews straight to your inbox Subscribe Here.
---
Read More About Traveling As A Couple
---
We Are Travel Girls Contributor Malika Bhavnani
Connect with Malika Facebook | Instagram
---
Pin This Article For Later