Charities We Love is a monthly series featuring inspirational charities from around the world. At We Are Travel Girls we care about giving back and hope this series will help our readers learn about charities and non-profit organizations that are doing incredible work.
This month we are excited to feature Neema International helping to provide sustainable education-based projects to the youth of Tanzania.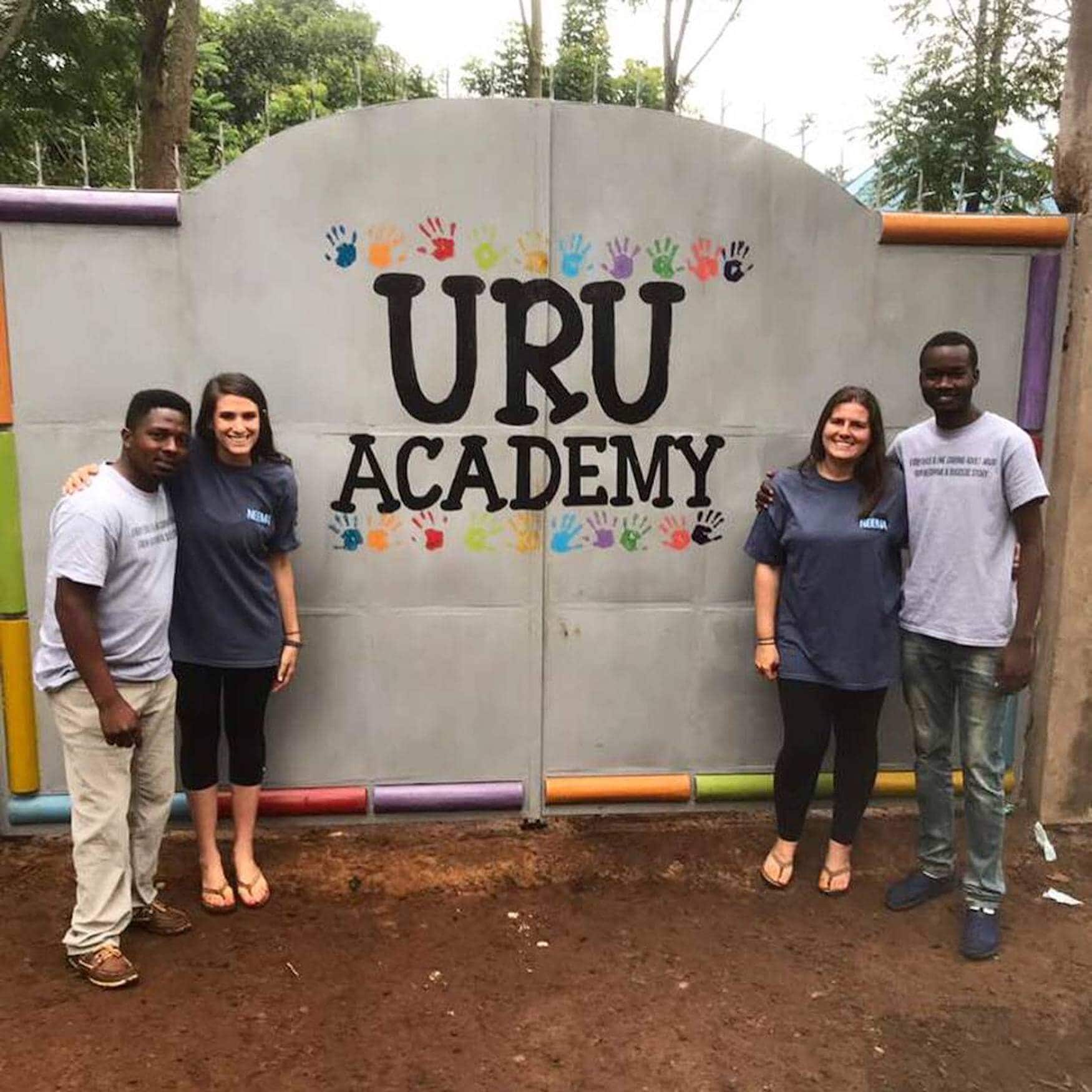 Located at the foothills of Mt. Kilimanjaro, Tanzania lays the remote village of Uru. Here is the home of Neema International, an innovative non-profit that invests in the promising youth of Tanzania through sustainable, education-based projects.
Neema International owns and operates Uru Academy, the region's first full-service early childhood center. Many Uru Academy students are orphans, living at the children's home that we fund. NIESP (Neema Individual Educational Sponsorship Program) allows older children to attend boarding school and university. The Digitruck takes adolescents who have dropped out of school into a technology-based remedial education program.
Our projects affect about three-hundred vulnerable children in Tanzania and provide forty jobs to the community. This includes local teachers, administrators, and mama's who work for our social enterprise, Neema Bags. We engage with the Uru community through regular community meetings, repairing local roads and managing a communal biogas stove.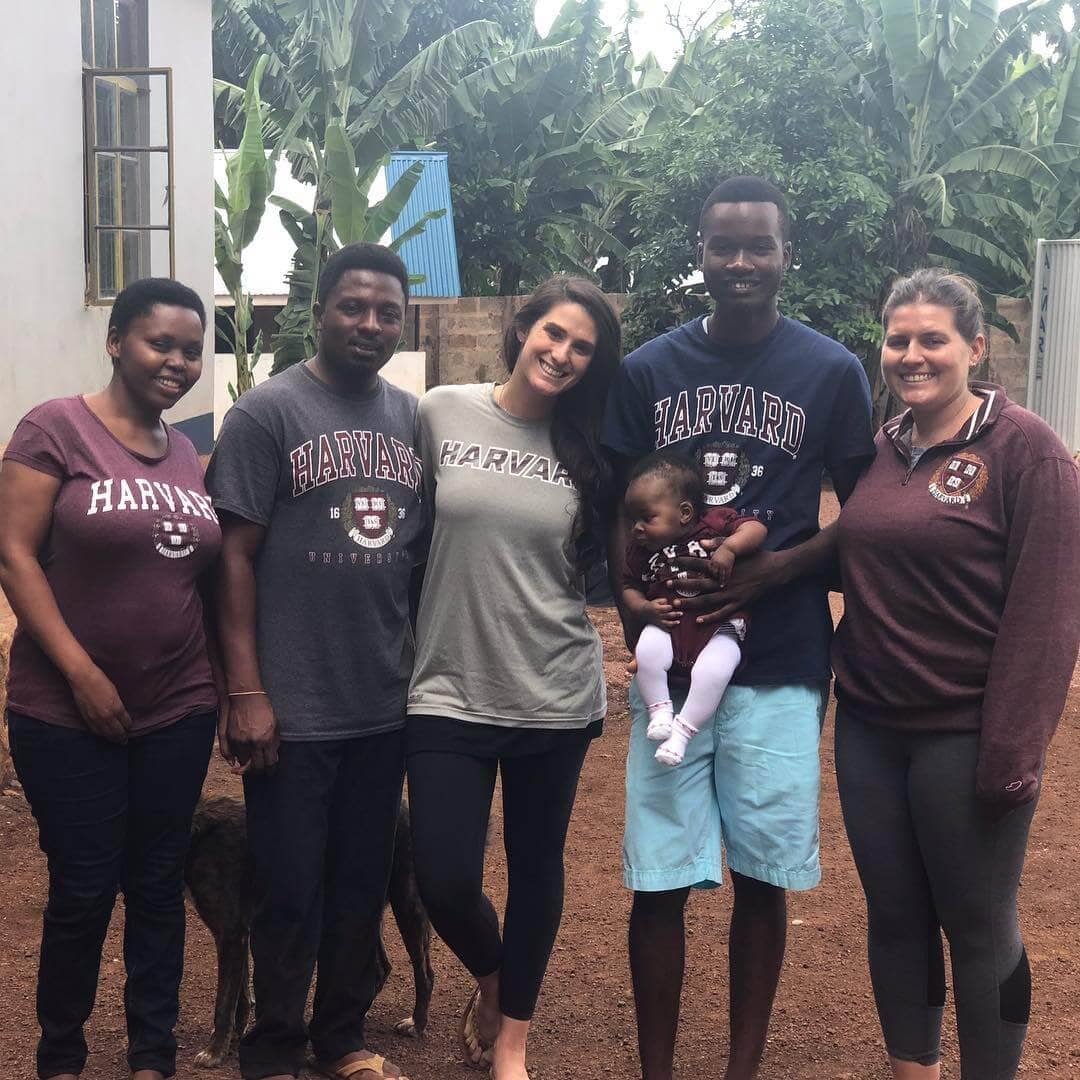 Our Story
Mandy Stein, the founder of Neema International, is a devoted lifetime volunteer from Houston, Texas. Mandy visited Kenya on a safari with her family when she was in high school. After visiting a Maasai Village, she was deeply touched by the sense of love and community as well as the extreme poverty of Eastern Africa. She was shocked by the number of children out of school, sitting in the dirt for hours a day.
Looking for answers, Mandy went to the University of Texas where she studied social work. She returned to Tanzania in her sophomore year to volunteer at a children's home. On her first day volunteering, a boy named Daniel gave her the Swahili name "Neema" (pronounced like the name Emma but with an N), meaning " blessing" or "grace".
When Mandy returned to the University of Texas, she continued raising money through her sorority, for the children's home. After graduation, she moved to Tanzania permanently as the founder of Neema International. Here she met Ali Hanson, a Canadian business expert with a passion for children in Tanzania and co-director of Neema International.
Together, Mandy and Ali rebuilt a children's home, opened the Digitruck, built Uru Academy and coordinated the sponsorship of hundreds of children. Mandy adopted her son, Baracka and Ali adopted her daughter, Saidie.
As two animal lovers, together they rescued more than ten stray dogs. Currently, Mandy is completing her master's degree at Harvard in International Education to better serve the Uru community.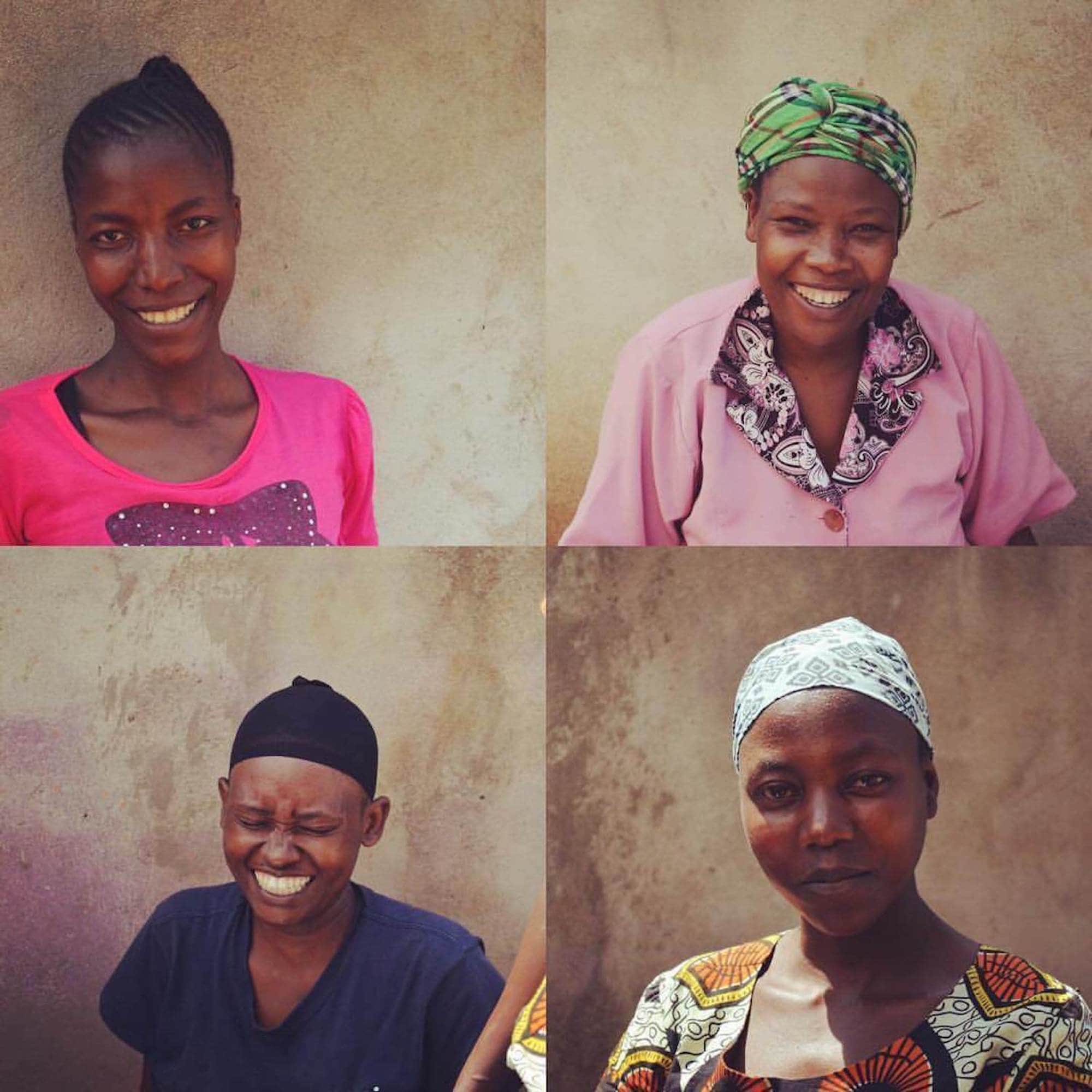 The Problem
Uru is home to over 7000 people who live on less than a dollar a day, with no access to running water or electricity nor proper healthcare or education. The problem in Uru is systemic: with no affordable daycare or pre-primary schooling in the area, most children do not start school until the age of six or seven when they are eligible to begin government primary school.
These government schools have sixty to eighty students per teacher on average. Between the total absence of an academic foundation and the trauma and violence to which many of them are exposed, these children are set so far behind before they even have a chance to get started.
To make a broken system worse, the Tanzanian school system switches its language of instruction from Swahili to English in Secondary School. This switch leaves millions of adolescents behind from lack of English competency.
The Tanzanian education system does not allow children to repeat a year, so students that fall behind have no choice but to drop out. Adolescents need high-quality remedial education to recover from the poor pedagogy of government school.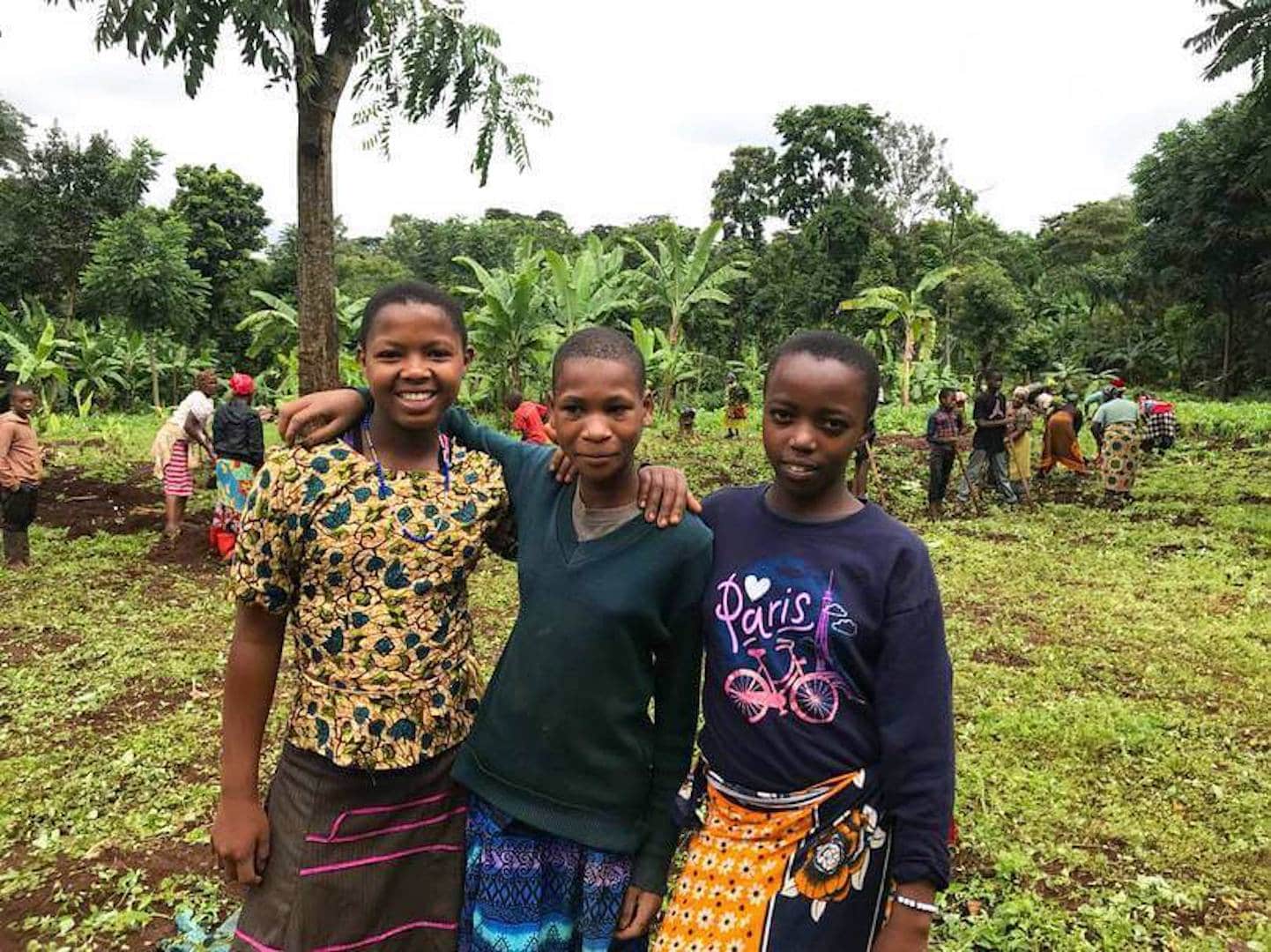 Our Projects
Uru Academy
We created Uru Academy as a sanctuary for young children, ages six months to nine years. Our school provides high-quality education, healthcare, a safe environment, social work services and nutritious meals every day. Each child receives clothing, backpacks and school supplies. We practice English immersion, setting up children for success in secondary school.
In opposition to the militant style of Tanzanian government school, Uru Academy practices play-based learning. Children work together in groups and regularly participate in art, gym, music and iPad-based lessons.
Uru Academy is eco-friendly, using a biogas stove, converted cargo-crates, and solar-powered classrooms. We maintain our own farm to promote sustainable agriculture and healthy eating. Our campus is also home to five rescue dogs that teach children to care for, instead of fear animals. Since our kids love Paw Patrol, we named three of our school dogs Rebel, Rocky, and Zuma!
An important component of Uru Academy is our focus on parental involvement. Parents are required to walk their children to and from school, attend regular meetings and supervise homework. We also require families to practice birth control so they can focus their financial and physical resources on the children they already have.
Digitruck
Our second point of intervention is with adolescents. These kids come to Neema International asking for a second chance at school. We put these dedicated students in the Digitruck, giving them the individual math and English tutoring that they need. The Digitruck is a solar-powered, converted-cargo crate. It consists of thirty laptops, an HD TV and a teacher-in-a-box network, allowing access to educational content.
Like Uru Academy, Digitruck students receive all the school supplies they need to be successful. They use computer-based educational programs to improve their English and math. Our Digitruck curriculum focuses on life-skills and critical thinking, setting students up for a successful return to school.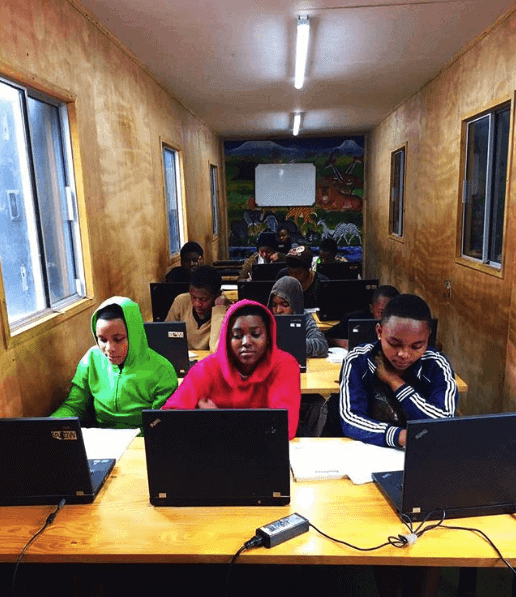 Niesp
Successful Digitruck students join our sponsorship program. Sponsored students are required to maintain good grades and behavior to stay in the program, as well as write several essays throughout the year that reflect upon their progress.
In return, sponsored children are followed all the way to university level. They receive college and career counseling as well as social work services from the Neema team. They receive funding for school fees, transportation, uniforms, and all school supplies and personal hygiene products. Our goal is for NIESP student to complete the university level and become leaders in their community!
Impact
When you give a child an education, you change more than one life. That child is able to use English to access information and resources for themselves, their family and their community. Children and families in our programs learn about family planning, positive gender roles, best parenting practices, and financial literacy. Many of our sponsored children choose to give back to their communities during the summer through volunteering at local orphanages, schools, and community programs.
Get Involved
The story of Neema International proves that we can make a difference. It only takes one passionate person to change the trajectory of a child's life. That person can be you!
Here's how to help:
Donate! Or start a fundraiser for Neema International to build more classrooms and help more children!
Purchase a Neema Bag, through messaging us on social media, 100% of proceeds go to children in Tanzania!
Sponsor a child! Be someone's hero by providing a yearly sponsorship. Sponsors can raise money through selling merchandise such as a t-shirt or bake sales or give an annual personal donation.
Volunteer! Contact us if you are interested in joining us on-site and have relevant skills in social work, education or marketing. We also accept digital volunteers who offer their marketing, grant-writing or fundraising skills from abroad!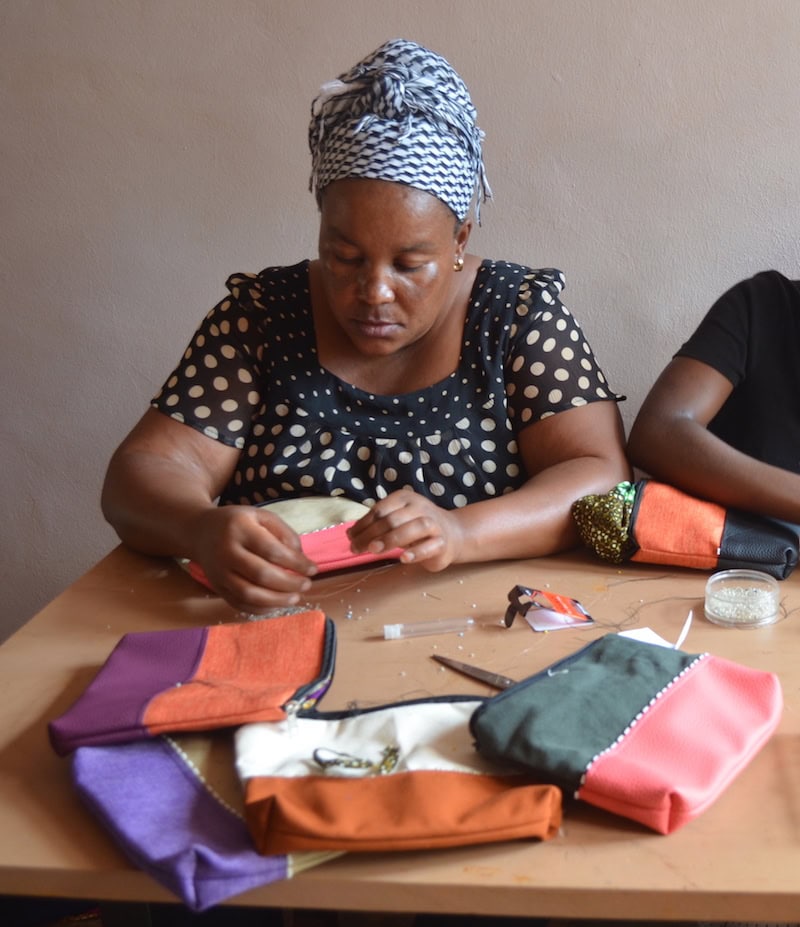 ---
Do you know of an inspirational charity or non-profit organization? We'd love to hear your thoughts in the comments below! And if you'd like a charity to be considered for this series please submit their story via our Contribute Page.

To receive our articles and reviews straight to your inbox Subscribe Here.
---
---
Read More Charities We Love Articles
---
Nicole Griffin of NeemaInternational.org
Connect with Neema International Instagram | Facebook