Are you ready for a luxury ski adventure of a lifetime? We are excited to announce that bookings are open for our March 2019 Austrian Alps Ski Getaway! Picture yourself in the breathtaking Austrian Alps, sunshine on your face, white snow under your skies or board, surrounded by other travel girls who love skiing (and après-ski!) as much as you do. I'd love to inspire you to join us on our first ski getaways next year because it is going to be an unforgettable adventure, so here are 10 reasons to book your place on the We Are Travel Girls Austrian Alps Ski Retreat!
1) BOOK WITH YOUR BESTIE AND SAVE £200
Our getaways are an amazing place to make new friends and while most of our guests come solo, why not join with your bestie?! Our luxury Austrian Alps Ski Retreat price is just £2,200 but if you book with a friend we will give you each £100 Off – £200 Off Total! So grab your bestie and book your spot! Use code Bestie100 to get the discount on your booking!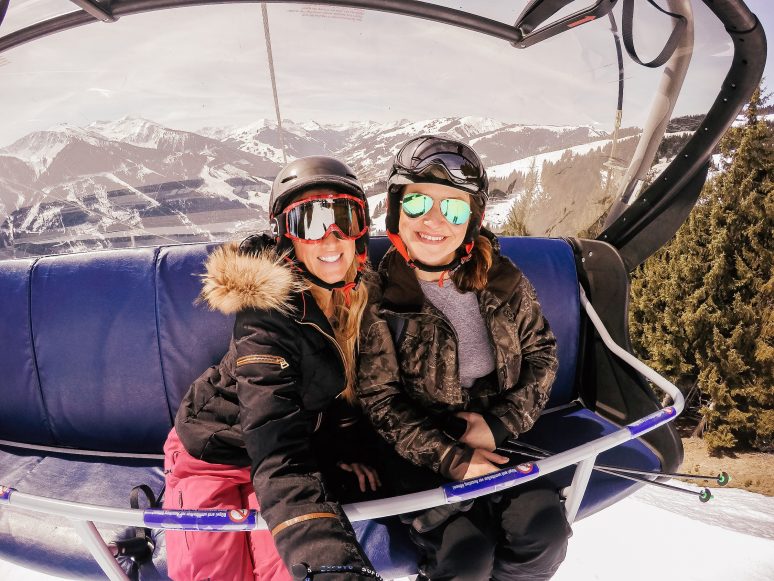 2) MAKE NEW LIFELONG FRIENDS
There is no better way to make new friends than spending a week on the slopes with 13 other travel girls. Our retreats will bring together women from all over the world, of all ages, many different professions, and all walks of life, who share a common passion for travel and adventure. I am continually impressed by how inspirational, kind and fun our Travel Girls Getaways retreat guests are. I have loved every girl who has joined our retreats and you will feel the same way. So if you don't have a friend who can join our ski trip with you, come solo and you'll leave with a handful of new, amazing friends!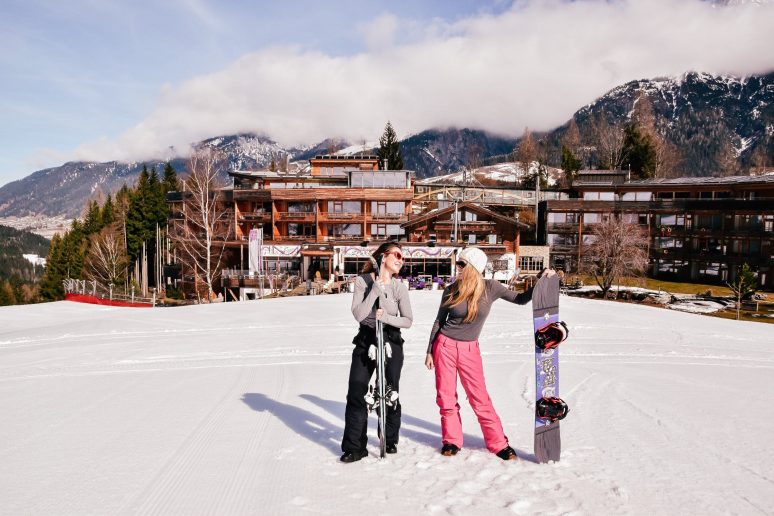 3) EPIC SPRING SKIING CONDITIONS IN THE AUSTRIAN ALPS
The Skicircus Saalbach is one of the biggest ski areas in the Austrian Alps with 167 miles of slopes, accessed by 70 lifts. It also boasts one of the most sophisticated lift systems in Austria and is perfect for beginner, intermediate, and expert skiers. There are 86 miles of blue, 69 miles of red, and 11 miles of black slopes making up one of the most diverse and best ski areas in the Alps! I personally tested the spring skiing conditions at the end of March and the snow coverage is excellent! The Skicircus is also scattered with fun après-ski restaurants and bars where you can stop for lunch or cocktails with an amazing view of the Alps.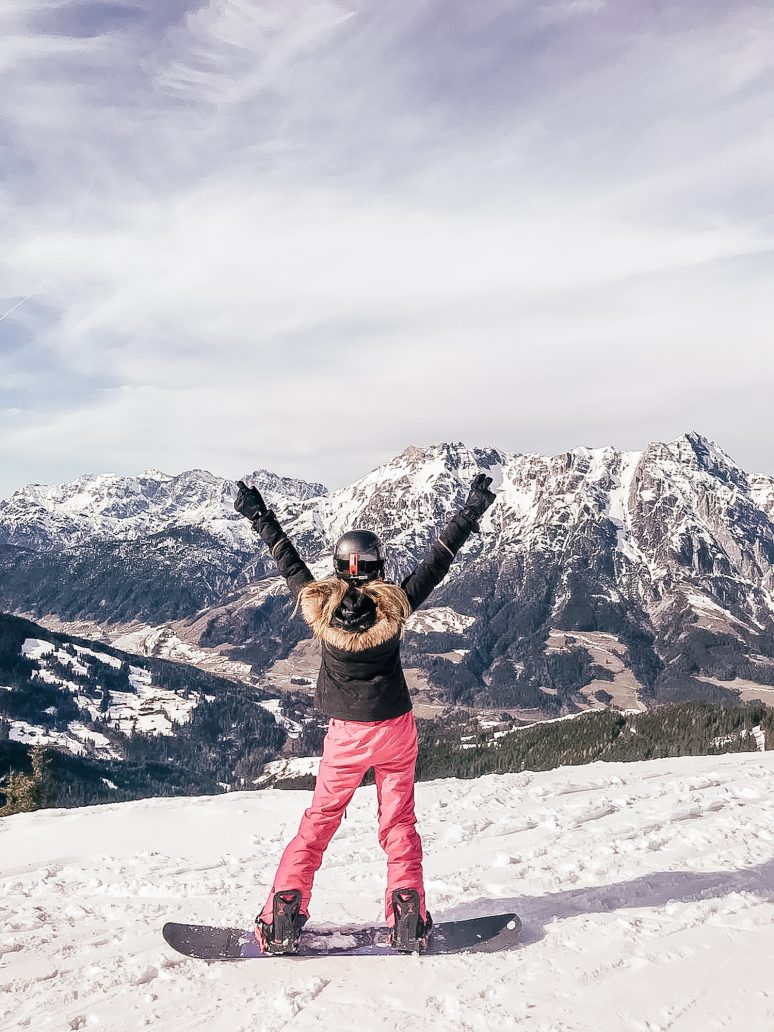 4) WORLD CLASS APRES-SKI PARTIES
If you've never experienced après-ski in Europe you are missing out! Between March 15th – 30th the Skicircus Saalbach hosts White Pearl Mountain Days with live music and DJs performing at different venues around the mountain. During our week-long ski getaway we will be doing two fun après-ski lunch parties at White Pearl Mountain Days. Get ready for snow, sun, cocktails, music, dancing and lots of fun!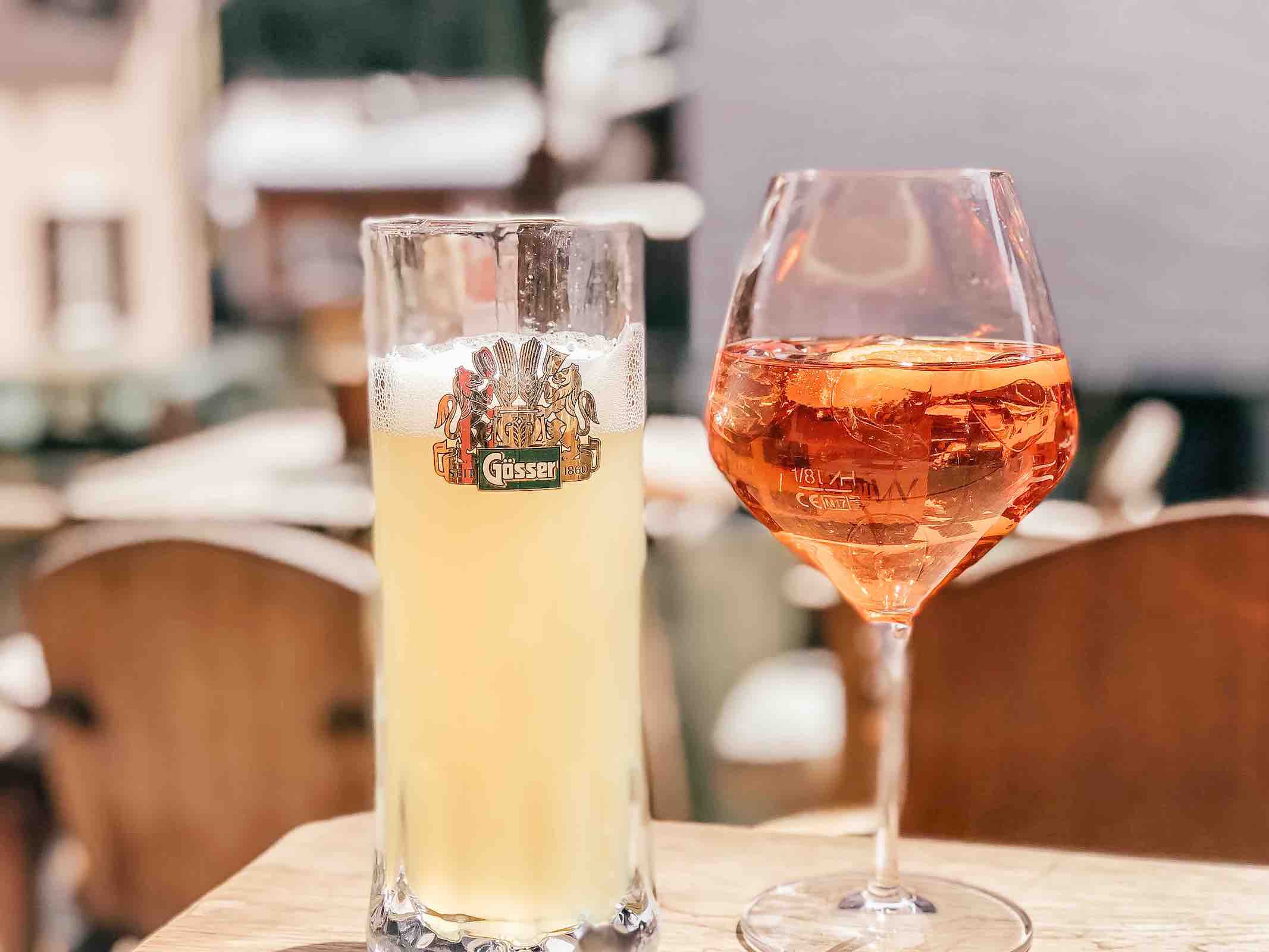 5) LIVE IN ECO LUXURY FOR A WEEK
Up in the breathtaking Austrian Alps, situated on the slopes at one of the top ski resorts in Austria, you'll find a magical, eco hotel made of timber and glass. From the balcony of your room you'll look out on a beautifully groomed ski slope lined with trees, blending into miles of pristine wilderness. Jagged, snow-covered mountains create a surreal backdrop for what will undoubtedly become one of your favorite destinations in the world.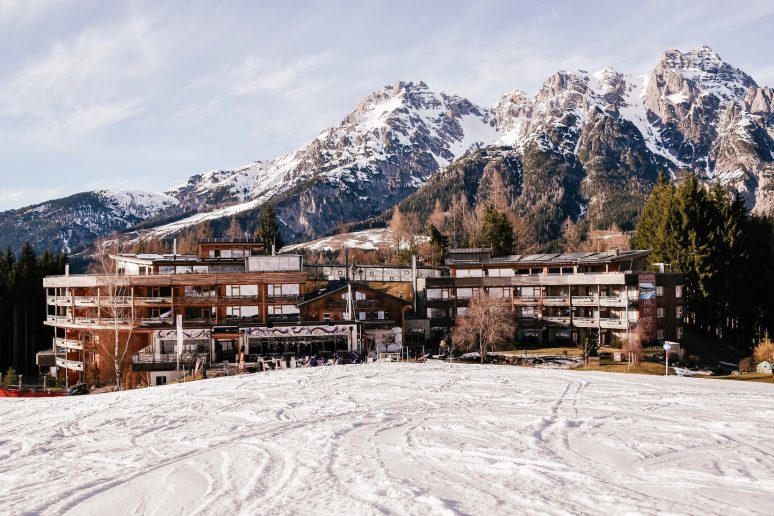 Your ski-in ski-out accommodations for our Austrian Alps getaway will be Hotel Forsthofalm. This hotel is truly a destination in itself offering everything you could want or need on a luxury, ski getaway. Click here to read my full hotel review!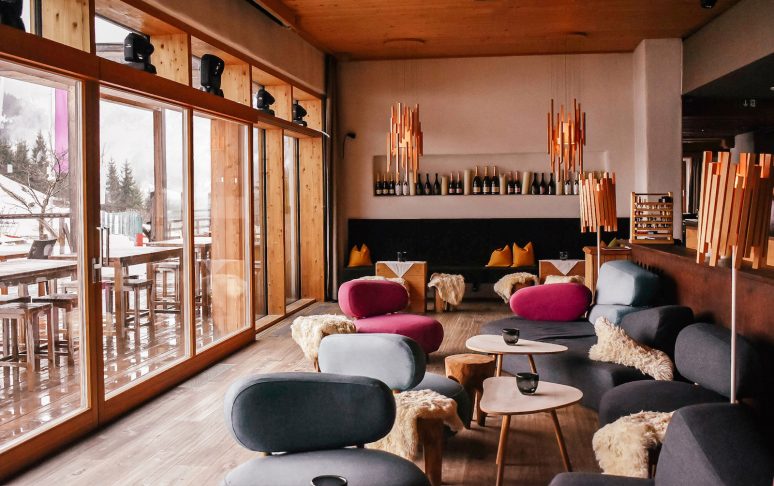 6) GET ACTIVE – ENJOY DAILY YOGA & FITNESS CLASSES
During our week-long Austrian Alps Ski Retreat we will be outside skiing and snowboarding which is a great workout! In addition there will also be free daily yoga classed offered at our Hotel Forsthofalm, as well as a unique mountain fitness program. They also have a state of the art gym overlooking the slopes and a rooftop swimming pool with beautiful mountain views. If you've been wanting to kickstart your fitness routine our Austrian Alps Ski Retreat is the perfect place to start!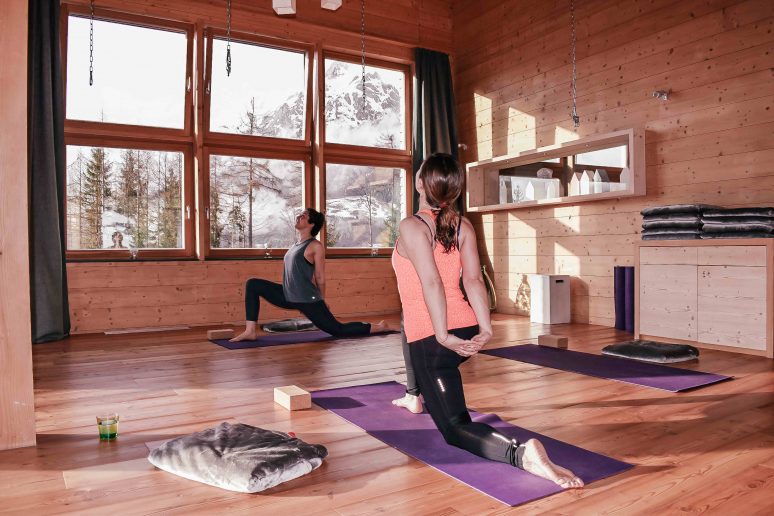 7) REST, RELAX & RECHARGE WITH LUXURY SPA TIME
Life can get very busy and stressful and most of us don't take nearly enough time to sit back, relax, and reflect. During our Austrian Alps Ski Retreat there will be plenty of relaxation time so you can unwind and take advantage of the amazing rooftop swimming pool and the gorgeous spa and relaxation areas. The sauna and steam rooms have beautiful views of the Alps and the comfy lounge areas are perfect for reading, napping and enjoying peaceful wilderness views. Each ski retreat guest will also receive a complimentary spa treatment to help you relax even further into your week-long, luxury getaway!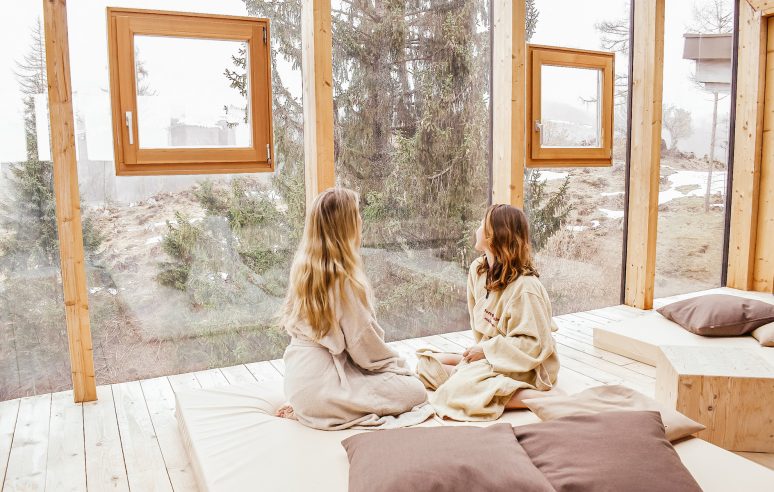 8) GOURMET DINING
You can't have an exceptional luxury travel experience without exceptional food! Hotel Forsthofalm prides itself on having only the best fresh, organic local ingredients and offers excellent meat, vegetarian and vegan menus. Your ski getaway includes a delicious breakfast buffet daily with fresh-baked breads, a dozen choices of organic granola, nuts, fresh fruit, seeds and organic yogurt as well as made to order eggs, omelets and crepes. Each afternoon from 3-5pm tea, coffee and snacks will be available and every evening you will enjoy a delicious five course gourmet meal. I personally tried the meat, vegetarian and vegan menus and all of them are superb!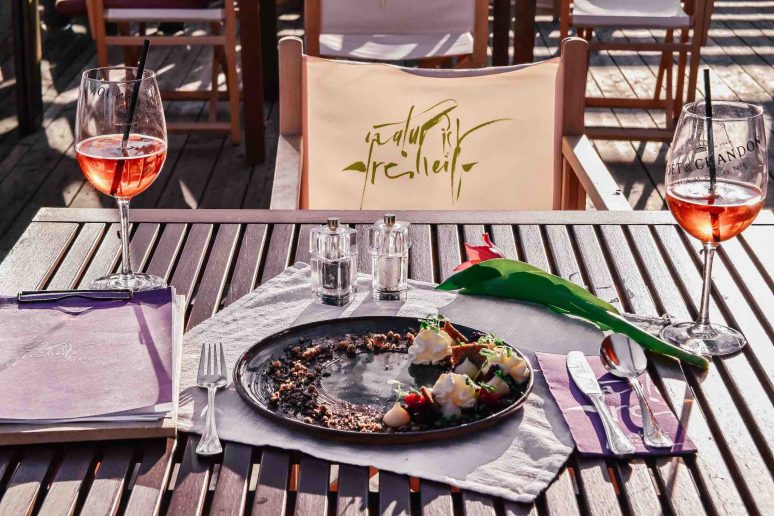 9) SKI OR SNOWBOARD WITH AN INSTRUCTOR
You probably don't know this about me but I use to be a professional ski & snowboard instructor! I have been snowboarding for 20+ years and have worked as an instructor at top resorts in the USA such as Northstar Resort in Lake Tahoe and Big Bear Resort in Southern CA. I will be on hand during our group ski sessions to give ski and snowboard tips to anyone who wants them. And while Becky is a novice skier, she is an expert at après-ski, so she will be on hand to help us keep the champagne flowing!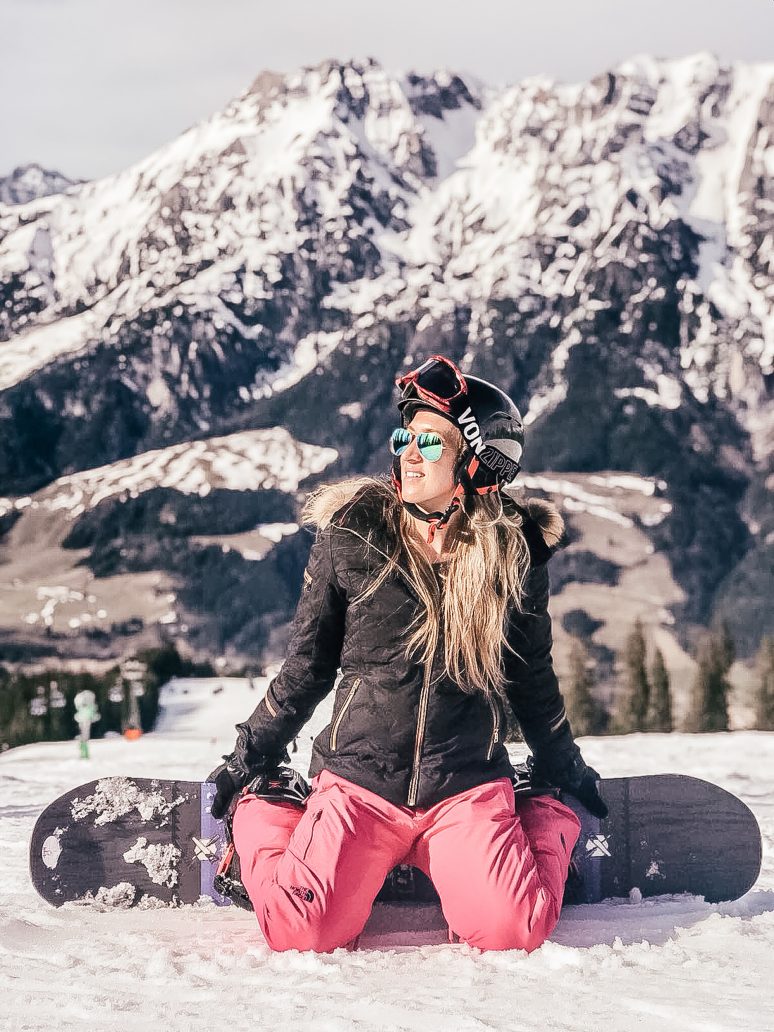 10) BOOK A TRIP OF A LIFETIME
We have put our whole hearts into making this a trip of a lifetime, because for us running Travel Girls Getaways is not a job, it's a chance to connect with other open-minded travel girls, it's a chance to inspire women to follow their dreams and accomplish their goals, and its an opportunity to create a seven-day adventure that becomes the best week of our lives! Some experiences are worth just going for and as a founder of We Are Travel Girls I can honestly say that booking your place on the Austrian Alps Ski Getaway will be one of the best travel decisions of your life! I hope I've inspired you to join us in the Alps next year!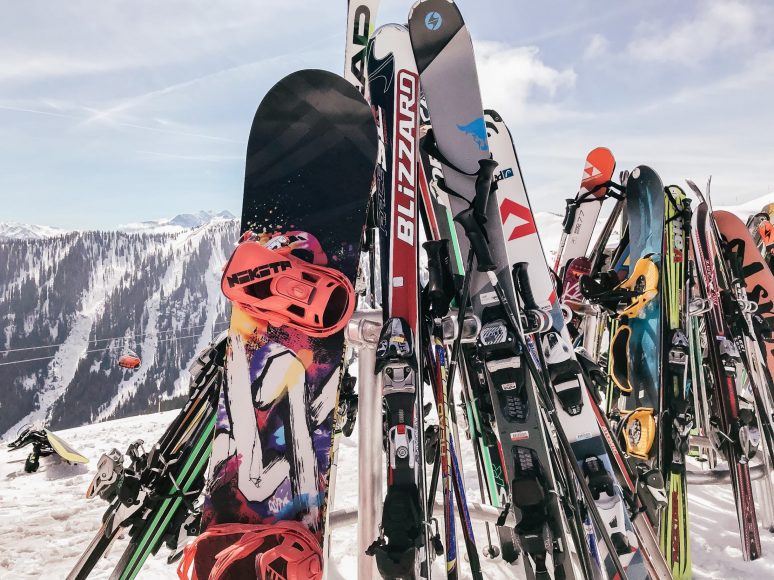 ---
I hope I've inspired you to join our Austrian Alps Ski Getaway! If you have further questions about the retreat don't hesitate to contact us or leave them in the comments below! To receive our articles and reviews straight to your inbox Subscribe Here.
---
Read More About Our Ski Getaway
---
Watch Videos About Our Ski Getaway
---
Book Your Place On Our 2019 Austrian Alps Ski Getaway!
Use the code Bestie100 to get £100 Off each – £200 Off Total!
---
Author
We Are Travel Girls Co-Founder/Editor Vanessa Rivers of GlitterandMud.com
Connect with Vanessa Instagram | Facebook | Twitter | Pinterest | YouTube
---
Pin For Later