Oh, the joys of traveling! I sincerely love every aspect of exploring the great, wide world. I adore the planning process and getting those butterfly feelings when you have finally decided where your next destination is! I get giddy when I cross off items on my travel checklist. And nothing beats the feeling of arriving at your sought-after destination after months of anticipation.
The only aspect of traveling I dislike, just a pinch? Flying. Unless you are enjoying the perks of first class, flying is not the most comfortable or enjoyable of activities. There is still hope, though!
Just because flying might not be your favorite past time, that does not mean it has to be completely miserable. After numerous domestic and international flights, I have finally figured out the perfect equation to perfecting the art of flying! Here are 10 items that are absolutely essential every time I put my travel wings on.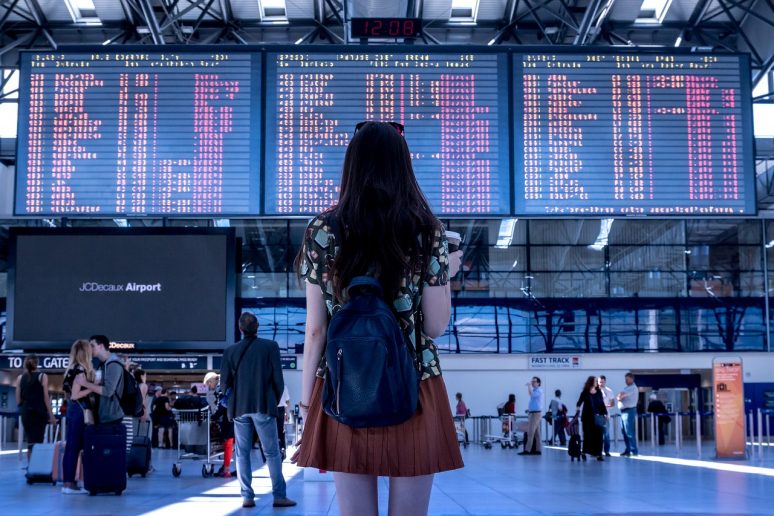 HEADPHONES
Portable headphones have to be one of the most amazing creations ever! Being able to listen to music and watch movies on those long and monotonous flights is seriously a gift from the travel angels. With so many headphones to choose from, how do you know which ones are right for you? Think about what aspect is most important to you.
For me, the fit is of extreme importance, and that is why I went with these wireless headphones from iFetta. These rose gold headphones have a flexible and adjustable head strap, along with memory foam ear covers. Both USB and bluetooth compatible, these headphones make flying much more enjoyable. Many people also recommend noise cancelling headphones to help you get some peace and quiet on a crowded flight.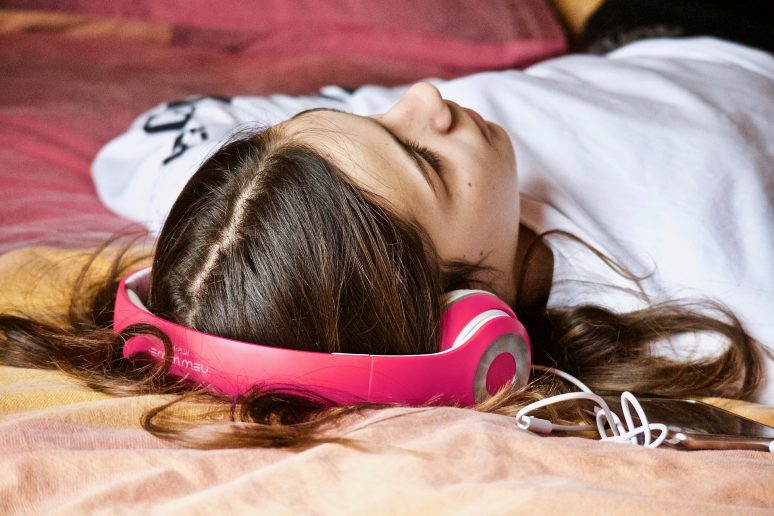 TRAVEL BLANKET
The second you read this, you are going to be saying, "Why in the world do I not have this?!" That is what I said when I first saw this travel blanket from Vera Bradley. I legitimately try and get some shut-eye when I fly, and those paper-thin airplane blankets just do not do the trick. Imagine yourself curled up in a warm, fleece blanket. Yes, please! Feeling too warm on the plane? This travel blanket doubles as a plush and cozy pillow!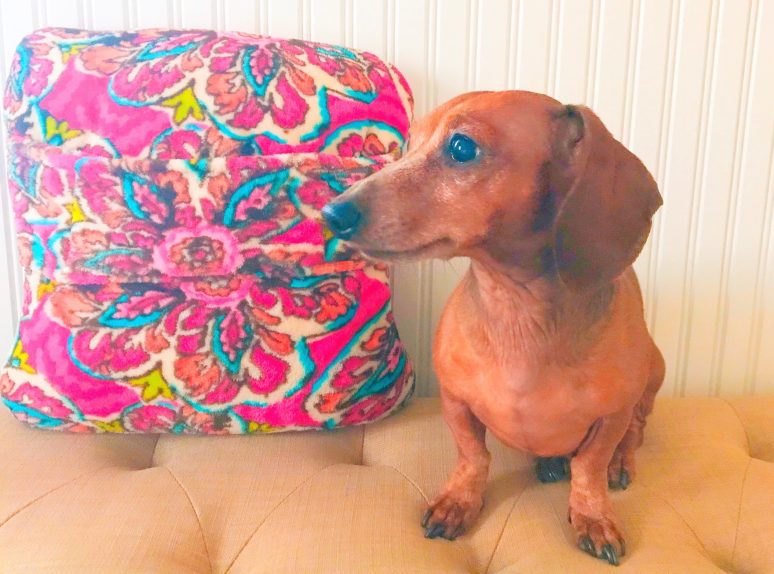 NECK PILLOW
My name is Ashley, and I love a good neck cramp. NOT. There is no beating around the bush. I feel like the most common travel accessory you see in the airport are neck pillows, and there is a reason for that. You do not need the lack of having a neck pillow cramping your style. Literally. I actually have multiple neck pillows and recommend you try to find one that is perfect for you!
PORTABLE PHONE CHARGER
Your phone battery is at 1%. Having that feeling in your gut of your phone dying when you are traveling is a feeling I do not wish on anyone. So, that is why I actually carry TWO portable phone chargers with me when I travel. My favorite portable chargers are from Luxtude because they are compact, long lasting, and well, cute!
Your phone can be such a blessing when you are sitting in a little seat for hours on end. It can be used to edit photos, play games, write blog posts, and all sorts of miscellaneous things. It is also a safety feature! When you land in a new place, you do not want to be without a means of communication.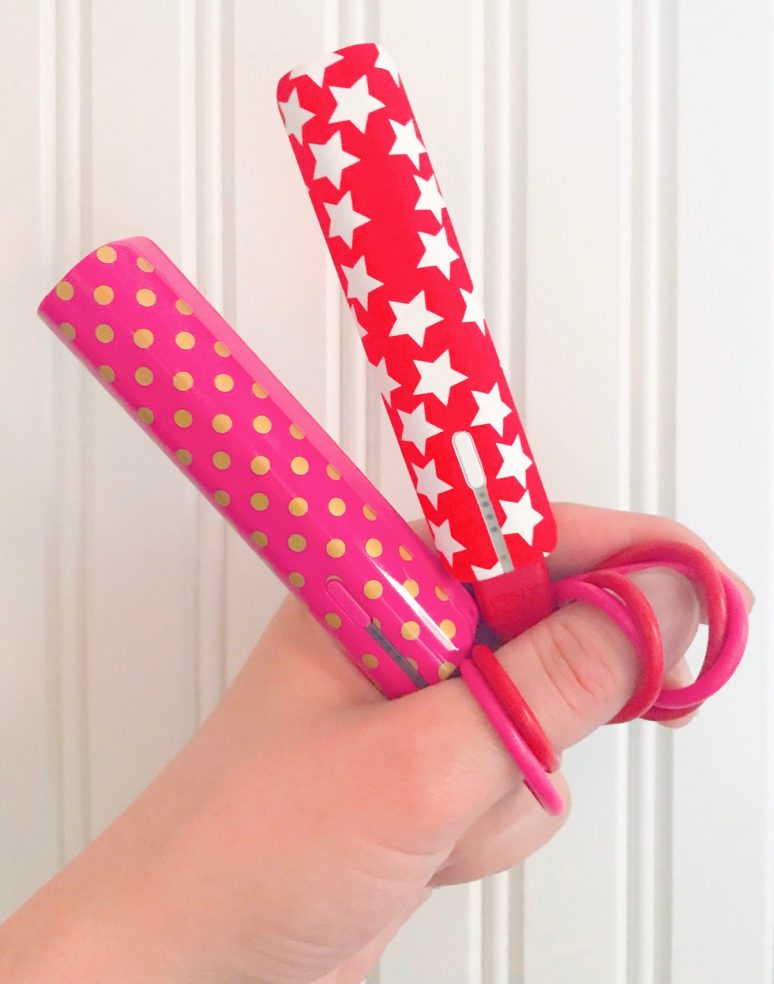 SLEEP MASK
Have you ever tried to catch some beauty sleep with bright lights shining in your face? Yeah, me neither. A comfortable sleep mask is a clutch for me. And the key emphasis on the word COMFORTABLE. You do not want a sleep mask that is too thin, a rough material or all around just not something you want on your face. My sleep mask is fleece lined, with extra padding right under the eyes. It is absolute perfection. I recommend going on the hunt for a sleep mask that fits your face just right!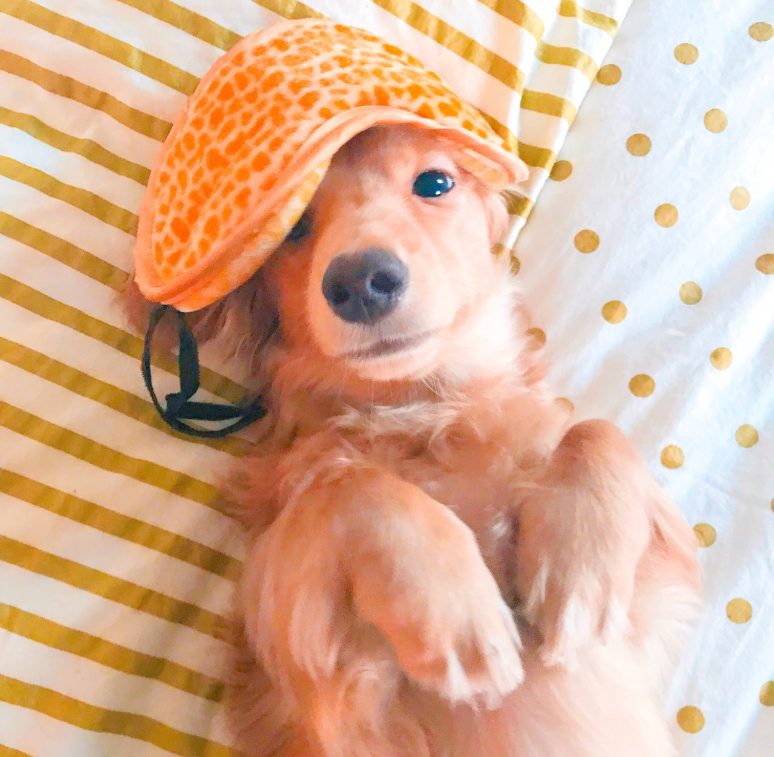 TRAVEL WALLET
There is nothing more important than NEVER losing your travel documents. Talk about a complete nightmare! I am completely in support of keeping all your original travel documents sealed tightly in one location. So, when the time comes to retrieve your documents, you know exactly where to look. I instantly fell in love with my travel wallet from Anthropologie. It is practical, logical and perfect for the female traveler!
Pro tip: I always make TWO copies of all my travel documents and store them in different areas when I travel. I also leave a copy of all my travel documents at home. A smart traveler is a prepared traveler.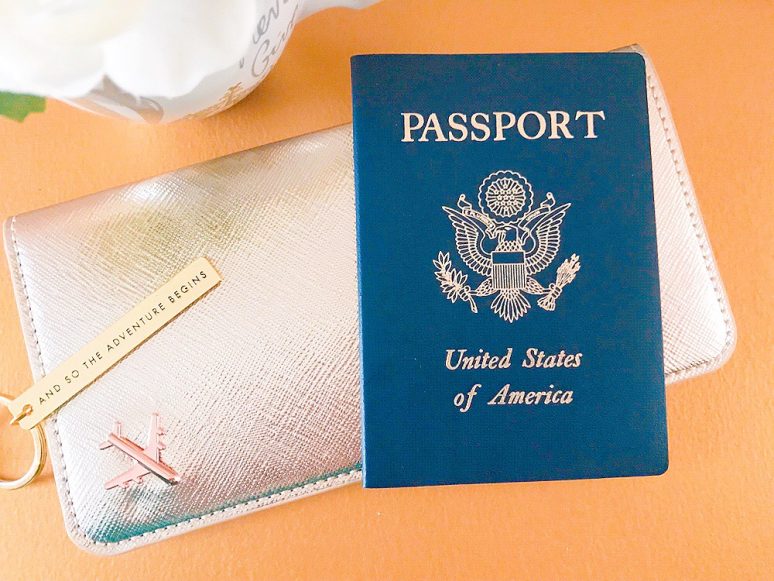 A GOOD BOOK
Nothing beats indulging yourself in a good book to pass the time. As I have gotten older, I have been able to really let my mind run free in a quality book. There is nothing quite like getting lost in a book where it truly brings the words on the page come to life. Hey, maybe read a book about your next travel destination while you are heading to your current travel destination. It is always a prime time to start planning your next adventure.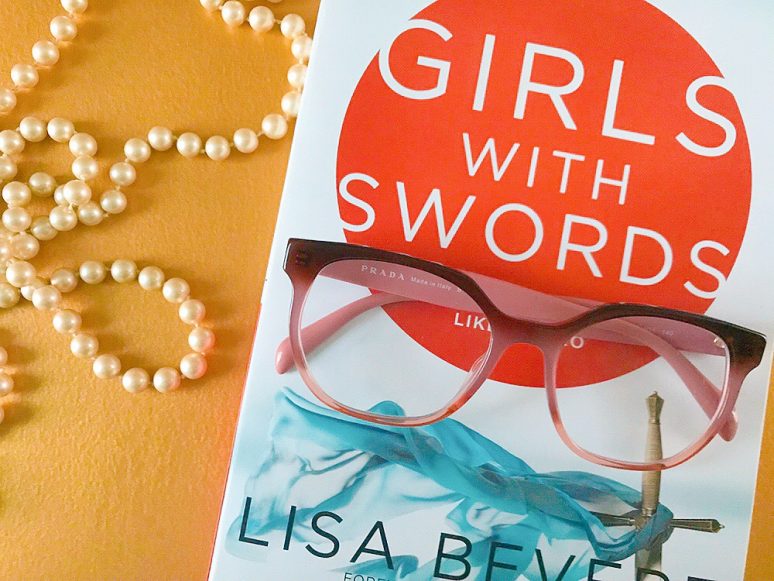 COMFORTABLE LEGGINGS
I absolutely live in leggings whenever I travel. I am getting antsy right now just thinking about traveling in anything but leggings. For me, Lula Roe wins me over every time. Not only are their leggings my ultimate comfort dream, but they are some of the cutest leggings I have ever seen!
Fun fact: This tee is from the altruistic and travel driven company, Creations for a Cause. Looking for some stylish travel wear that supports a great cause? Look no further than this charitable company.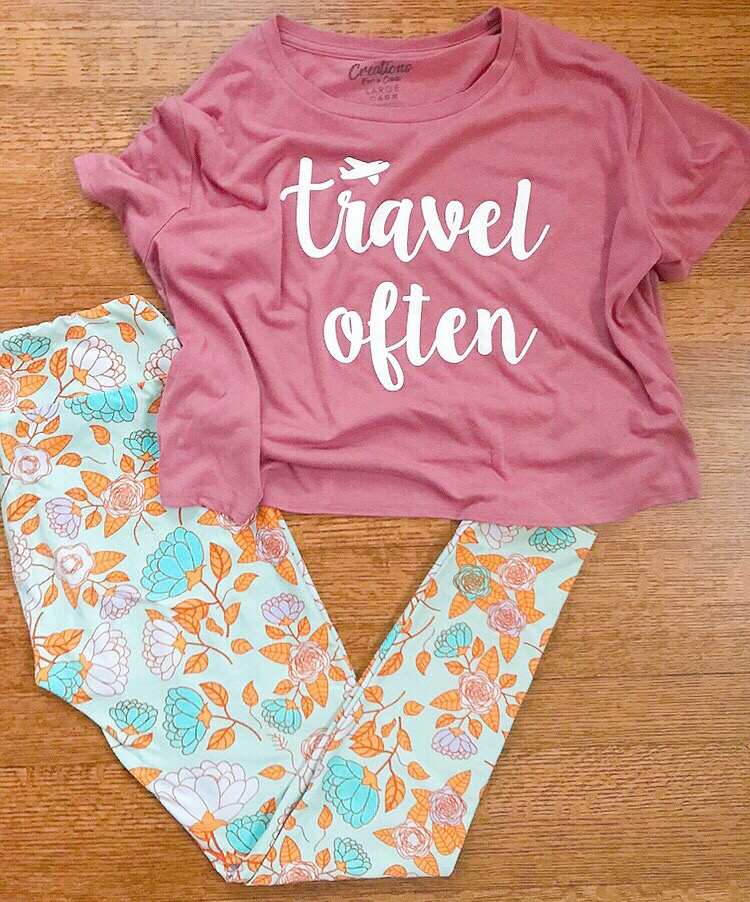 WATER BOTTLE
Hydration is key, especially when you are traveling. Sometimes in the hustle and bustle of traveling, we can forget to take care of ourselves. Water is one of the most important requirements for our body to function healthily. Sometimes when flying, water is not the most accessible. So, save yourself the hassle and bring your own water bottle!
My favorite water bottles are most certainly the Sip by Swell water bottles. These water bottles keep your water cool and fresh, all while making drinking fun by creating such artistically adorable designs. We Are Travel Girls founder Becky also recommends the TruFlask water bottle while on the go. Cheers, and drink up!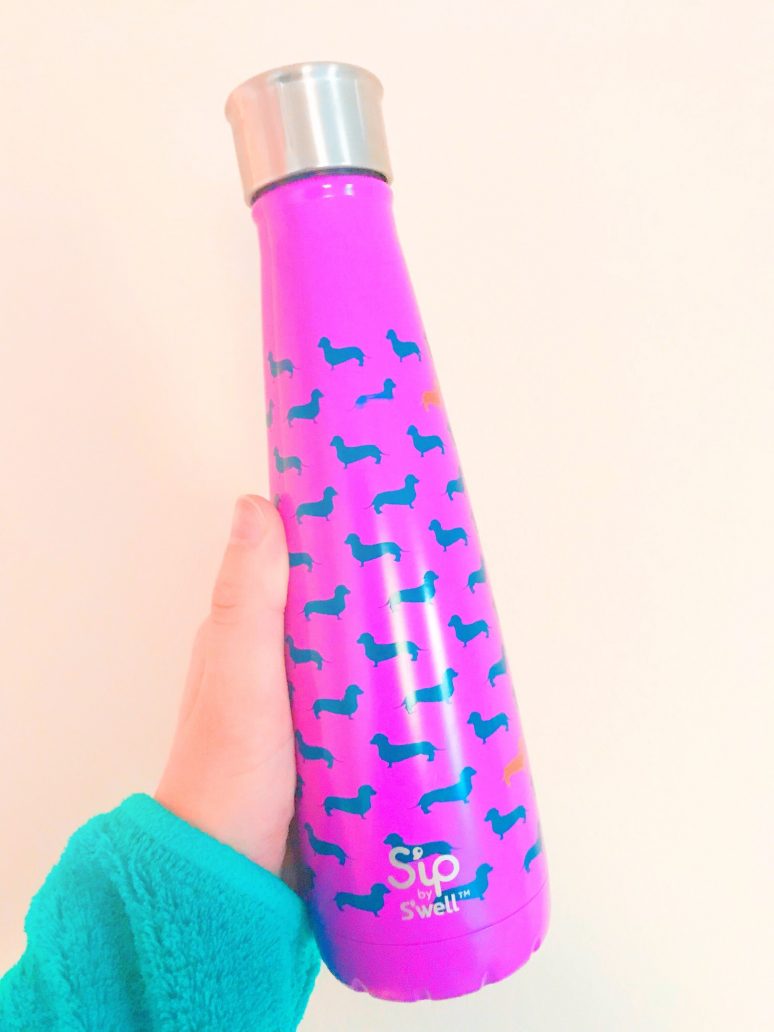 TRAVEL NECKLACE
This is something that I hold very dear to my heart. Being a female traveler, who often travels by herself, I sometimes need a little reassurance every now and then. There is this whole, big world out there, and I am just a little girl. However, what I do matters and what you do matters. Traveling, exploring and adventuring means something. And this necklace from Francesca's always reminds me of that. I wear it on every single adventure I go on.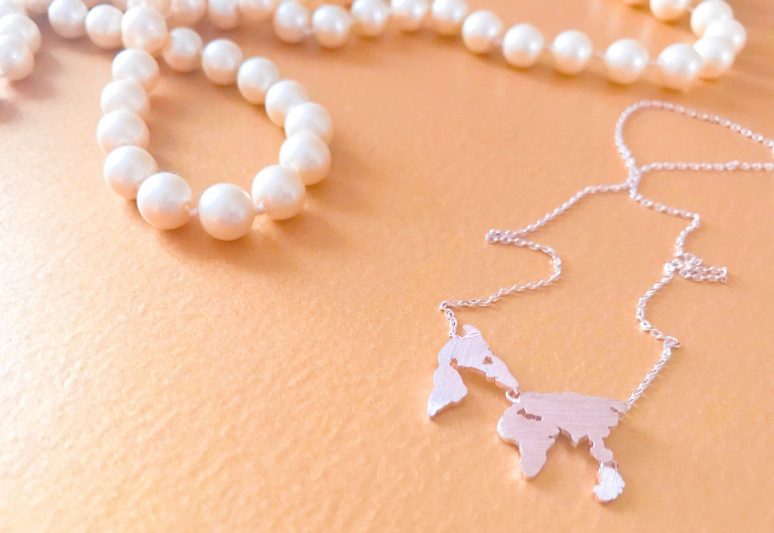 A LITTLE SOMETHING EXTRA
If you are an anxious or restless traveler, I would highly recommend talking with your primary care provider about the possibility of traveling with anti-anxiety or sleep medications. As a registered nurse, I have become very familiar with all the possibilities that travelers can use to aid in their travel. Whether it be a prescription medication, over the counter medication, or non-pharmacological type treatment… do not let travel wear you down. Talk to your primary care provider today to help make your travel experience a little less stressful.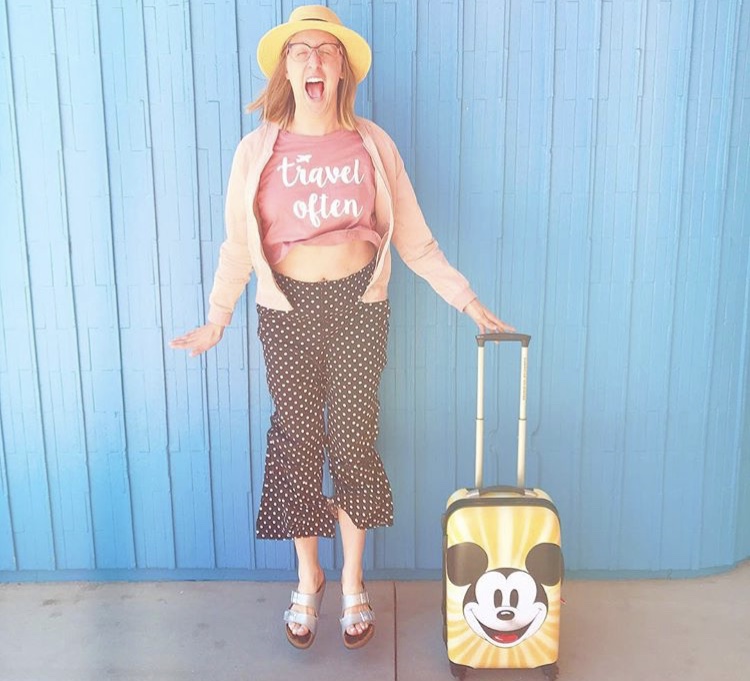 AIRPORT LOUNGE ACCESS
Editor's Note: One other convenience we always recommend at We Are Travel Girls to make your travel days more enjoyable is access to an airport lounge. This can be included with many credit cards, or you can get a Priority Pass membership which gives you access to hundreds of lounges worldwide. Layovers are never fun, but you can make the best of them with some fast wifi, good food, and a glass (or 3) of wine!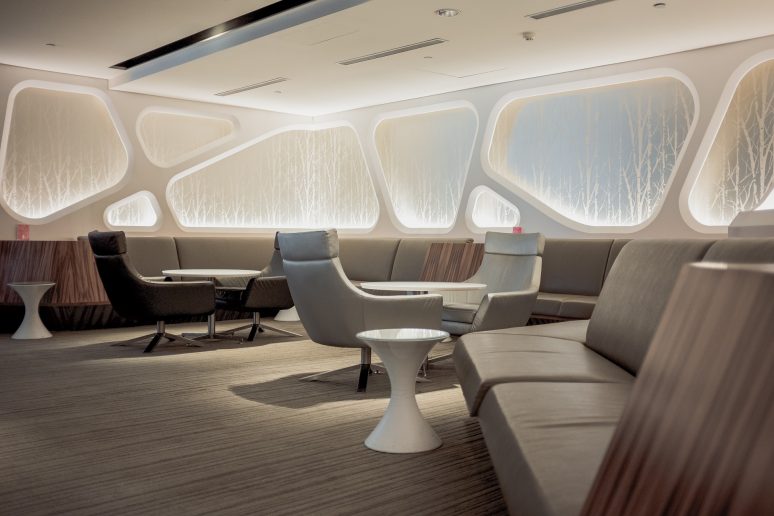 THERE YOU HAVE IT
Well, there you have it! 10 items you need to make your air travel more enjoyable. The world must be explored, but with that can come some pretty lengthy plane flights. Do not fret about flying, but instead, try to make it the most positive and enjoyable experience possible. I hope with this article, you can make your airfare more pleasant! By the way, when someone invents teleportation, please shoot me a text.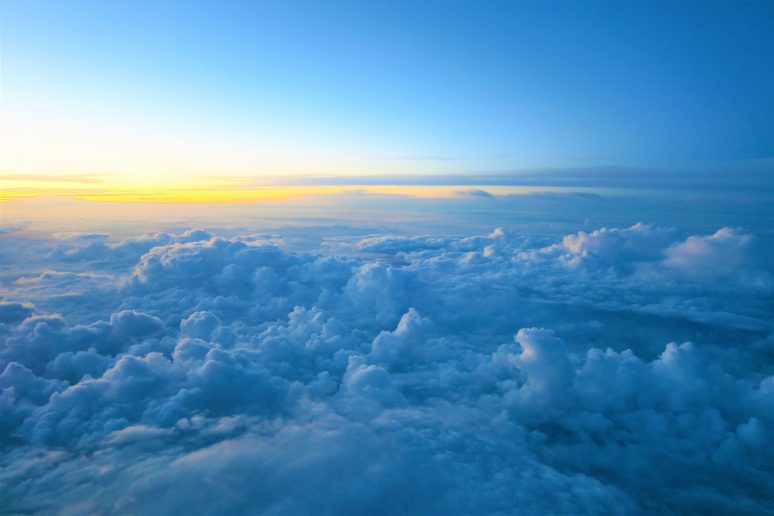 ---
Do you have any other items you never fly without? If you have any questions about the destination please leave these in the comments below.
To receive our articles and reviews straight to your inbox Subscribe Here.
---
Read More Travel Hacks
---
We Are Travel Girls Contributor Ashley Woldman
Connect with Ashley Instagram | Pinterest
---
Pin For Later
This website is a free resource and to keep it free for our readers we may use affiliate links in our articles. If you make a purchase via the links on our site you will pay the same price, but we may receive a small percentage which helps us to keep bringing you new and informative travel content every day! Any products we endorse we personally use and love. Please see our Disclosures for more information.